3 in 10 Brits Have Skipped a Shower or a Meal to Play Video Games in Lockdown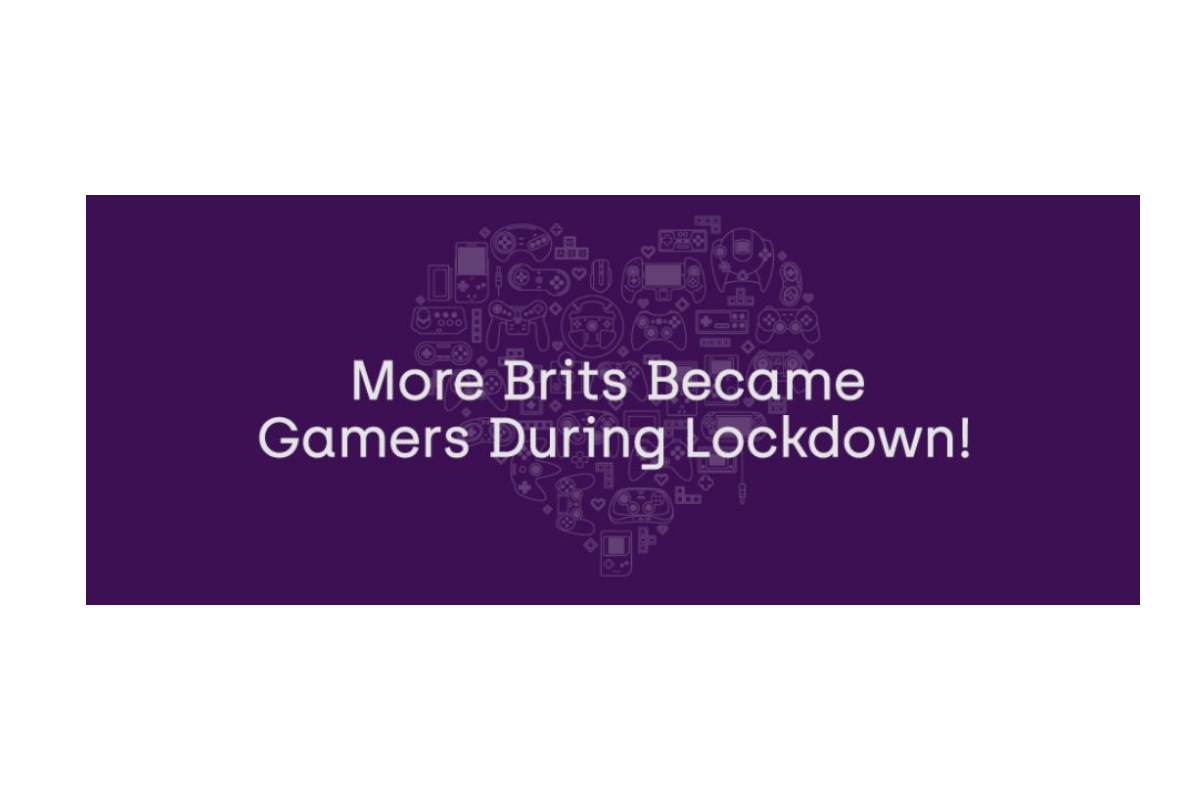 Reading Time:
3
minutes
More Brits than ever played video games last year to beat the boredom of staying home, and our third lockdown in 2021 has seen the trend gain even more traction. With games being released on more platforms, and more genres than ever now is an excellent time to be a gamer!
Fresh Student Living took a deep dive into the gaming industry in the UK to see just what an impact Covid has had on gaming.
More than four in ten UK gamers say they've been gaming more during the COVID-19 outbreak (43%). Plus, UK gamers now make up over two thirds of the population (67%); six in ten of this group say they play mobile games (52%); a quarter PC games (25%); and three in ten console games (28%).
When the pandemic first put a stop to everyday life, the gaming world expanded with regular players putting in even more time, and new people joining the trend to connect with friends, kill time and indulge in much-needed escapism. As more people picked up controllers, the UK gaming population exploded by a whopping 63%! People reported feeling happier and calmer, with a higher sense of freedom, thanks to how immersive the best video games are.
The Average Gamer Spent the Equivalent of 39 Days Playing Last Year
Games like FIFA 21, Call of Duty, Animal Crossing and Last of Us were some of the most played games of 2020, with 3 in 10 people skipping showers and meals to play uninterrupted. Almost 6 in 10 Brits also admit to losing sleep due to gaming sessions.
Pre lockdown, the average gamer spent around 13 hours a week playing their favourites. This increased by 5 hours during lockdown with Brits spending 18 hours or more exploring new worlds online – that's equivalent to 39 whole days spent gaming!
The average gamer usually sets aside a conservative 1-3 hours to play, but in the UK, at least 3% of the population confesses to playing for 15 hours or more in one sitting.
What Video Games is Everyone Playing?
Most Played Video Games of 2020 According to Units Sold
FIFA 21 dominated in 2020 as one of the most anticipated games in the UK, with around 14 games selling per second in the UK last year.
FIFA 21 (2.18 million)
Call of Duty: Black Ops Cold War (1.4 million)
Grand Theft Auto 5 (1.1 million)
Animal Crossing: New Horizons (800,000)
Assassin's Creed Valhalla (660,000)
The Last of Us Part II (530,000)
NBA 2K20 (480,000)
Tom Clancy's Rainbow Six Siege (430,000)
More Brits Are Hooked on Video Games
Lockdown has given us all more time to kill, and today the split between male and female video gamers is strictly 50-50. In the UK, 54% of men and women play a game most days, lowering stress and connecting with others being two of the primary motivators.
Multiplayer Games Keep us Connected
With time to kill and social distancing in effect for most of last year, multiplayer games' popularity soared as more people jumped online to chat and connect. Even ex-gamers again picked up their controllers to join online communities playing games like Call of Duty, Animal Crossing or Fortnite.
Unsurprisingly, lockdown saw most Brits opt for action-packed and interactive genres, with most gamers choosing fighting, action and huge multiplayer Battle Royale games with lots of other players!
Most played genres in 2020
Fighting – 81%
Action – 79%
Massively multiplayer online games – 78%
Multiplayer online battle arena games – 75%
The Rise of Covideogamers in 2021
Lockdown has massively changed the gaming community across the world. In the UK, younger gamers spend loads of time playing while self-isolating and spend around two hours a month watching other people play online – a pastime that has increased since lockdown began.
The pandemic has also created a whole new subgenre of gamers known as Covideogamers, who exclusively started gaming during lockdown. Compared to 36% of existing gamers between the ages of 18 – 34, Covideogamers now make up 46% of the population in the same age group – 35% of these new gamers have also admitted it's so relaxing and stress-relieving, they're going to start playing more, long after lockdown ends!

LE MANS VIRTUAL SERIES BY MOTORSPORT GAMES GEARS UP FOR ROUND TWO ON OCTOBER 16, 2021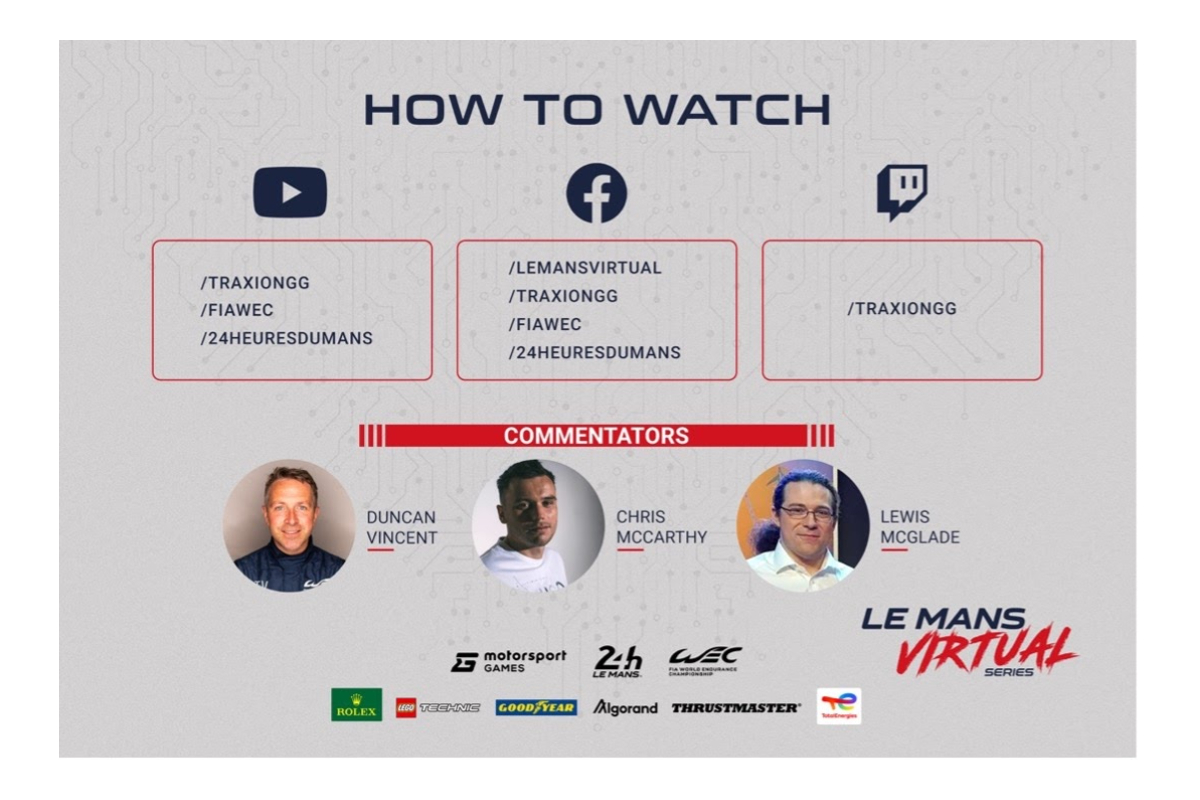 Reading Time:
2
minutes
After a thrilling 1ST round that saw more than 2.6 million impressions worldwide, the 2nd stage kicks off at 7:30 a.m. EDT on Saturday
Motorsport Games Inc. announced that after a thrilling 1st race, the stage is set for round 2 of the Le Mans Virtual Series, the 6 Hours of Spa Virtual, slated for October 16, 2021 at 07:30 a.m. EDT. Saturday's race will feature 38 entries (entry list HERE). Le Mans Virtual Series is a joint venture between Motorsport Games — a leading racing game developer, publisher and esports ecosystem provider of official motorsport racing series throughout the world — and the Automobile Club de l'Ouest ("ACO") — the creators and organizers of the world-famous 24 Hours of Le Mans and promoter of the FIA World Endurance Championship (the "FIA WEC").
The 2021-22 season of the Le Mans Virtual Series consists of 5 rounds, the 2nd of which is the 6 Hours of Spa Virtual. The 38 prototype and grand touring endurance entries will compete virtually on the infamous 7 kilometer Belgian circuit, including famous corners and bends such as Eau Rouge, Raidillon, Stavelot and La Source. The live broadcast will feature lead commentary by FIA WEC's Duncan Vincent, together with Chris McCarthy and Lewis McGlade.
Round 2 of the Le Mans Virtual Series comes on the heels of a successful 1st round that saw more than 2.6 million impressions worldwide and a thrilling victory from Realteam Hydrogen Redline. The 1st round of the esports endurance racing championship was an action-packed and incident-filled 4 Hours of Monza on September 25, 2021. Monza's more than 2.6 million impressions on official channels during race week alone set the stage for a wildly successful series. Viewers can expect even more thrills and excitement for this coming round! Realteam Hydrogen Redline's drivers Dani Juncadella, Jeffrey Rietveld and Michal Smidl took 1st place overall, while GPX Rebellion Esports and team Floyd Bykolles-Burst finished in 2nd and 3rd place, respectively. Mitchell Dejong, Mack Bakkum and Martin Kronke from the Porsche Esports Team took the Le Mans Grand Touring Endurance honors in a class that featured no fewer than 5 different manufacturers represented.
The Le Mans Virtual Series brings together top-level, real-life drivers such as Jenson Button, Alex Palou, Stoffel Vandoorne, Louis Deletraz and a number of the world's other best sim racers to compete together in 5 endurance races that range from 4 to 24 hours in duration. This year's series will conclude with the 24 Hours of Le Mans Virtual, which will take place live and televised at the Autosport International ("ASI") show in Birmingham, UK in January 2022.
Here is where you can follow all of the weekend's action, live and uninterrupted:
Friday, October 15, 2021: (all times Eastern Daylight Time)
1:00 p.m.                           Qualifying show live (not available on WEC or 24 Hours of Le Mans channels)
1:10 p.m.– 1:30 p.m.       Qualifying GTE
1:40 p.m.– 2:00 p.m.       Qualifying LMP
Saturday, October 16, 2021:
04:00 a.m.– 6:00 a.m.     Warm up
7:30 a.m.                           Le Mans Virtual Series show live
8:00 a.m.                           6 Hours of Spa – RACE
The venue for the official Russian-language broadcast of PGL Major Stockholm 2021 is announced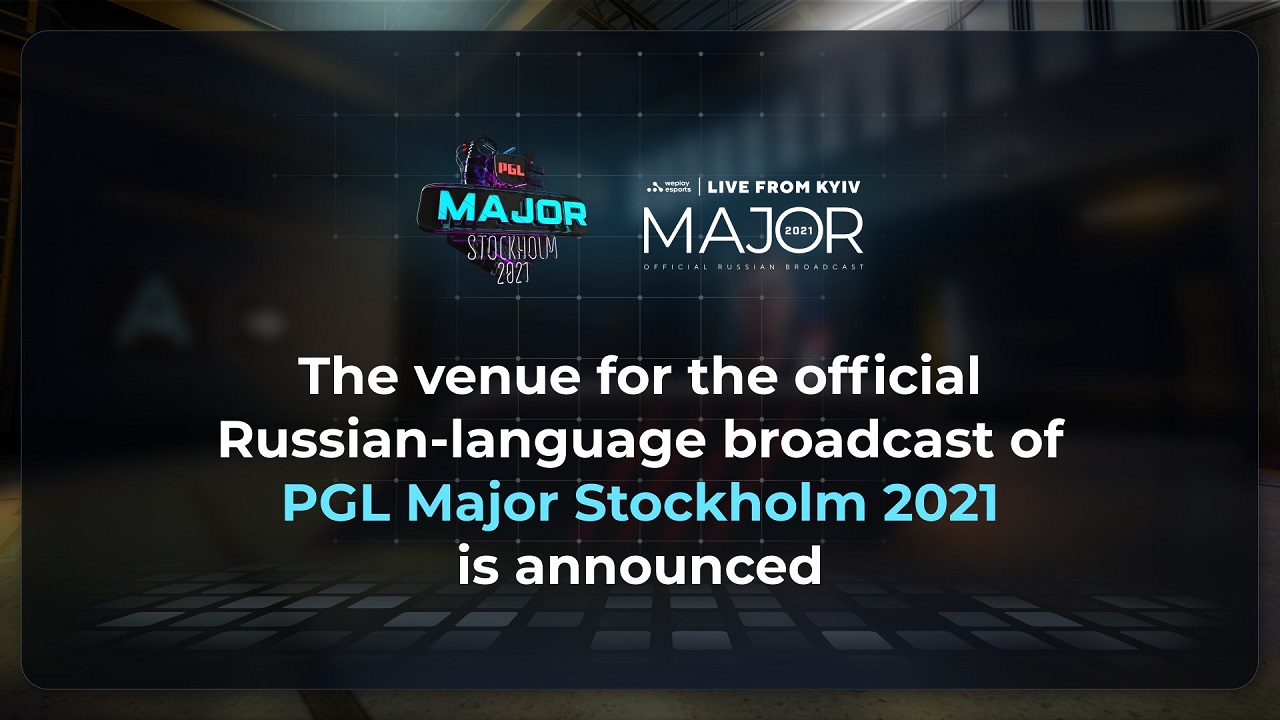 Reading Time:
< 1
minute
The Russian-speaking talent crew will broadcast the tournament from the WePlay Esports studio.
WePlay Esports will be the official Russian-speaking streamer of the tournament, in a deal brokered by IMG on behalf of PGL. The talent team and broadcasting studio will be working from the WePlay Esports studio.
WePlay Esports has experience in organizing analytics studios in-house: BLAST Premier: Fall Season 2021, the WePlay Academy League, WePlay! Clutch Island etc. are cases in point. The broadcast will be organized in accordance with the standards and best traditions of the company, matching the visual identity of the English-language broadcast from PGL. The studio is equipped with the latest technology, and the company is in the final stages of preparation for the broadcast, adding finishing touches to the graphics, augmented reality (AR) elements, and content.
"We are ready for any kind of challenge, even for broadcasting several tournaments from different venues simultaneously. Our studio and arena in Kyiv, Ukraine, and the arena in Los Angeles, the U.S., which will be opened soon, allow us to create high-quality engaging content, which the esports community appreciates a lot.I can say with confidence that the quality of the broadcast, its content, and the set-up will be on par with the level of the Major," comments Maksym Bilonogov, chief visionary officer and general producer at WePlay Esports.
The main tournament of this year in Counter-Strike: Global Offensive (CS:GO), the PGL Major Stockholm 2021, will take place from October 26 to November 7. The PGL Major Stockholm 2021 will be the first CS:GO Major after a two-year break due to the pandemic. The total prize pool of the tournament is $2 million.
BGaming upgraded Dig Dig Digger slot with new features!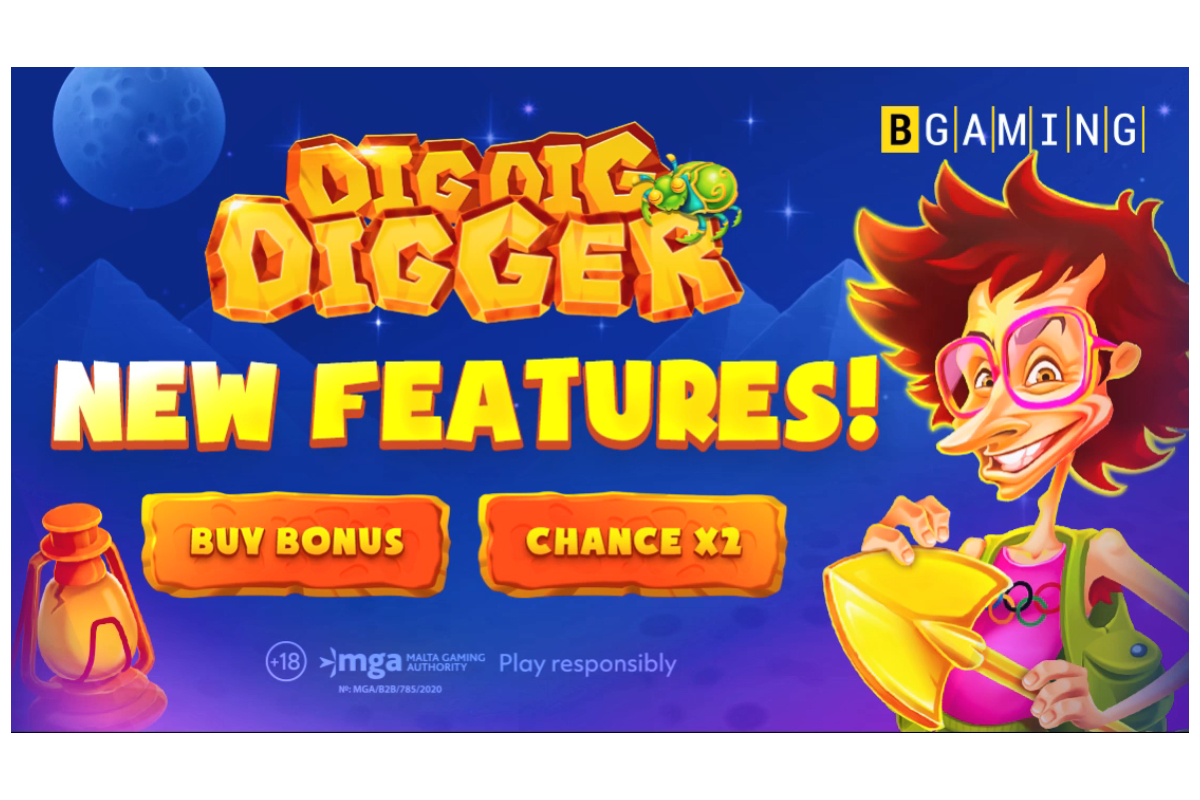 Reading Time:
2
minutes
BGaming continues improving its popular titles by adding new extra features! So, the Dig Dig Digger slot now offers players the opportunity to buy a bonus and double the chances!
In addition to the set of standard features, the new Buy Bonus feature allows players to start a Free spin round with Expanding symbols immediately. To make it more captivating, BGaming gives exclusive opportunity to choose the number of Expanding symbols they want: from 1 to 9! The other game's novelty is Chance x2 feature that increases the bet and gives the player more chances to play bonus games. These two new bonuses cannot be used at the same time, however, each of them provides many opportunities for great winnings!
"From release to release we analyze players' preferences, and we see that it's always a good idea to give players the opportunity to choose extra bonuses. We have already added buy bonus and double chance feature to Aloha King Elvis slot. We received great results! Our next step was to upgrade Dig Dig Digger. The slot which was launched in May shows good feedback from players!" noted Katherine Puteiko, CS Marketing Manager at BGaming. 
With HD graphics and a 5×3 scheme, Dig Dig Digger has a popular "book of" mechanics. Moreover, the charismatic and hilarious archeologist – the main character – сompletes spins with jokes and funny moments! By the way, every player can try on the role of the charming archaeologist on Instagram too. BGaming studio has prepared a Dig Dig Digger's Instagram mask that you can find by searching for the name of the game or by following the link. 
Inspired by the story of funny Digger, BGaming team is going to launch the sequel of the slot. The release date of the new adventure will be announced later. 
BGaming is a creative and forward-thinking game provider converting gaming into gaming. Thanks to an expert team and a player-driven approach the studio creates innovative and engaging products featured on reputable platforms and 550+ online casinos worldwide. BGaming is the world's first to support cryptocurrencies and offer Provably Fair games. Today the brand's portfolio includes 70+ products with HD graphics and a clear user interface for every device.