WeChat is World's Strongest Tech Brand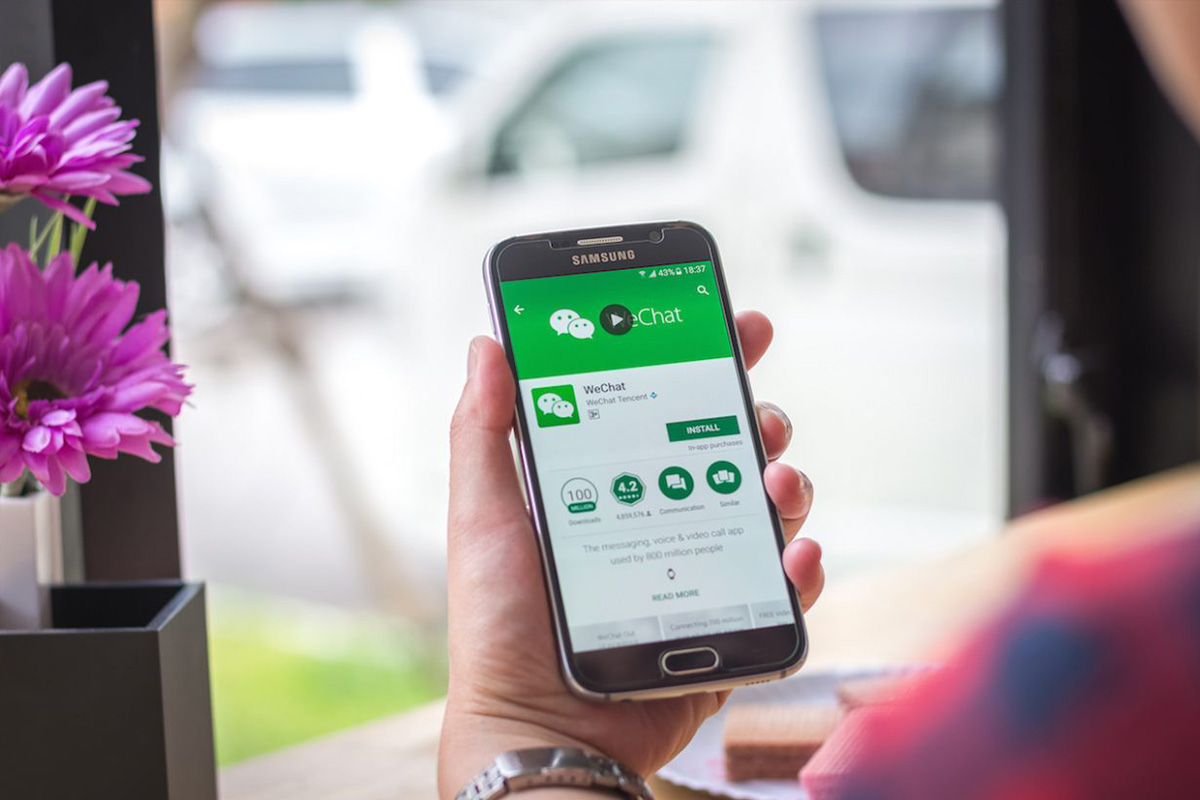 Reading Time:
6
minutes
As the pandemic continues to wreak havoc on the global economy, tech brands have recorded mixed fortunes this year. The top 100 most valuable tech brands in the Brand Finance Tech 100 2021 ranking have grown by 9% on average, faring much better than other sectors globally.
The Brand Finance Tech 100 2021 ranking is split into sub sectors, with electronics, retail, semiconductors, software, media & games, travel sites analysed separately as these brands make up more than 80% of the total brand value in the ranking. All brand values are correct as at 1st January 2021.
Electronics: Apple bites back
Apple has overtaken Amazon and Google to reclaim the title of the world's most valuable tech brand, according to the latest report by Brand Finance – the world's leading brand valuation consultancy. Apple has the success of its diversification strategy to thank for an impressive 87% brand value increase to US$263.4 billion and its position at the top of the ranking. For the fist time since 2016, Apple has also been crowned the world's most valuable brand, according to the Brand Finance Global 500 2021 ranking.
Under Tim Cook's leadership, especially over the past five years, Apple began to focus on developing its growth strategies above and beyond the iPhone – which in 2020 accounted for half of sales versus two-thirds in 2015. The diversification policy has seen the brand expand into digital and subscription services, including the App Store, iCloud, Apple Podcasts, Apple Music, Apple TV, and Apple Arcade. On New Year's Day alone, App Store customers spent US$540 million on digital goods and services.
Apple's transformation and ability to reinvent itself time and time again is setting it apart from other hardware makers and has contributed to the brand becoming the first US company to reach a US$2 trillion market cap in August 2020. With rumours resurfacing that Apple's hotly anticipated Titan electric vehicle foray is underway again, it seems that there is no limit to what the brand can turn its hand to.
Lorenzo Coruzzi, Associate, Brand Finance commented:
"Apple has successfully reinvented its capabilities, while remaining faithful to its core: enriching people's life through innovative design. Under Tim Cook's leadership, it has been successfully diversifying its revenue mix shifting towards more profitable segments – showcasing that it is truly resilient against its competitors."
Retail: Alibaba.com up 108%
Despite relinquishing its position at the top to Apple, second-ranked Amazon has still managed to record a healthy 15% brand value growth to US$254.2 billion and is the second most valuable tech brand. The retail giant is one of the few brands that benefitted considerably from the pandemic and the resulting unprecedented surge in demand as consumers turned online following store closures. Over Q2 and Q3 of 2020, e-commerce platforms experienced the highest revenue growth since 2016.
Most recently – further leveraging the circumstances of the pandemic – Amazon has acquired 11 passenger planes from struggling North American airlines to expand its air logistics capabilities. A tactical purchase to support its fast-growing customer base, but also a strategic move towards building its own end-to-end supply chain, the fleet can allow the brand to become a serious contender in air transportation in due time.
Another example of Amazon's relentless innovation in the face of global adversity, the brand has also announced its foray into the health sector with the launch of Amazon Pharmacy and fitness tracker Halo. Before it brought success to Apple, daring diversification had already been the hallmark of Amazon's growth strategy, which it continues to pursue with impressive results.
Amazon's Chinese equivalent, Alibaba.com has also benefitted from the unprecedented surge in demand, as consumers in China turned to online shopping during the pandemic. The retail giant's brand value has been boosted by an eyewatering 108% to US$39.2 billion, making it the fastest growing brand in the ranking. Alibaba subsidiaries, Taobao, up 44% to US$53.3 billion, and Tmall, up 60% to US$49.2 billion, have enjoyed parallel successes, their online business models providing ease of access and convenience for consumers.
Semiconductors: Nvidia acquisition of Arm pays off
As artificial intelligence, data centres, 5G technology, IoT, and autonomous vehicles are rapidly growing, semiconductor brands are perfectly positioned to match this growth as this demand requires a new era of sensors, memory, and chips. On average, semiconductor brands have grown 16%, of these Nvidia is the fastest growing, up 73% to US$8.1 billion.
Nvidia's announcement of the US$40 billion deal to acquire Arm – British chip designer company – has caused quite a stir across the industry as Nvidia sets its sights on becoming the top player for the next generation of processing and AI.
The most valuable semiconductor brand by a significant margin, Intel, has increased its brand value by 16% this year to US$31.8 billion. From its next-generation chips being set back due to delays in sales of its current-generation chips, to Apple making the move to make its own computer chips, Intel has negotiated a turbulent year. Perhaps in a move to remain relevant, Intel has undergone a rebranding, introduced as part of the brand's effort to be more aspirational and reflect the goals ahead.
Lorenzo Coruzzi, Associate, Brand Finance commented:
"Intel has been the largest chipmaker for most of the past 30 years, combining the best designs with cutting-edge factories. While the decision to outsource chip manufacturing has not yet officially been taken, long delays in production and design have been hindering the brand in recent years, placing it in a tricky position against competitor TMSC and other players. Outsourcing would mean giving up Intel's historical competitive advantage and might have deep geopolitical consequences in the years ahead. With the arrival of the new CEO, Pat Gelsinger, in February it will soon be clearer the direction the company begins to take."
Software: WFH boosts brands
Video conferencing and business communication software has taken centre stage as the working from home revolution takes hold globally. Salesforce's (brand value up 29% to US$ 13.2 billion) acquisition of Slack is a clear signal that the brand wants to become more competitive in the space, especially against leader Microsoft (up 20% to US$140.4 billion). It will remain to be seen whether this platform integration will be effective and deliver the expected value.
Google is the most valuable software brand and sits in the third in the complete tech ranking, following a marginal 1% uplift in brand value to US$191.2 billion. Slightly behind its peers in terms of diversification, Google recorded its first ever revenue decline as a result of the pandemic. The vast majority of the brand's revenue comes from advertising, which took a hit over the last year as marketing budgets tightened.
Media & Games: WeChat is sector's & world's strongest
Brand Finance determines the relative strength of brands through a balanced scorecard of metrics evaluating marketing investment, stakeholder equity, and business performance. According to these criteria, WeChat is the strongest tech brand – and the world's strongest brand – with a Brand Strength Index (BSI) score of 95.4 out of 100 and a corresponding elite AAA+ brand strength rating.
Alongside revenue forecasts, brand strength is a crucial driver of brand value. As WeChat's brand strength grew, its brand value also enjoyed a rapid boost, increasing by 25% to US$67.9 billion.
As one of China's home-grown tech successes with very strong equity, WeChat enjoyed high scores in reputation and consideration among Chinese consumers. WeChat has successfully implemented a broad and all-encompassing proposition, that offers services from messaging and banking, to taxi services and online shopping – the all-in-one app has become essential to many users' daily lives.
During the pandemic, WeChat ran several government-mandated health code apps to keep track of those travelling or in quarantine, providing access to real-time data on COVID-19, online consultations, and self-diagnoses services powered by artificial intelligence to over 300 million users.
The media landscape continues to evolve with traditional media outlets falling victim to their modern counterparts. In line with positive trends in brand value in the new media sector, Spotify has climbed 15 spots in the ranking from 80th to 65th, enjoying an impressive 39% boost in brand value to US$5.6 billion. The last year has seen a significant increase in new users as the music streaming platform expanded its operations into 13 new markets. Spotify is primed for further success as it continues to develop its capabilities, signing exclusive podcast contracts with Archie Comics and Joe Rogan, and acquiring Megaphone from Graham Holdings to improve its own podcast technology.
In contrast, Twitter has recorded a 18% brand value drop to US$3.1 billion. The social media platform's actions have come under intense scrutiny as the handling of former President Trump's account has sparked raucous debate, surrounding freedom of speech versus Trump's use of the platform to incite violence, and spread false claims.
Lorenzo Coruzzi, Associate, Brand Finance commented:
"Podcasts are one of the key reasons why consumers move to premium subscription on music streaming services. The global podcast market size was expected to reach US$11.1 billion in 2020 and is expected to grow by nearly 30% by 2027. With these predictions, and competitors already demonstrating their intent in the market, it won't be easy for Spotify to retain the crown of music streaming brand".
Travel sites: victims of COVID-19
As holidays are cancelled and people are instructed to work from home, the hospitality sector has reached an almost complete standstill both from tourism, as well as corporate travel. Online booking platforms are crashing too. Booking.com has recorded a 19% brand value loss to US$8.3 billion, simultaneously dropping 10 positions in the ranking from 32nd to 42nd. The story is similar for Airbnb as 30% of its brand value eroded to US$3.4 billion.
Expedia has dropped out of the ranking this year, following a 25% brand value decrease.

Galaxy Racer content creator and YouTube sensation AboFlah smashes two GUINNESS WORLD RECORDS™ titles while raising over US$11M for charity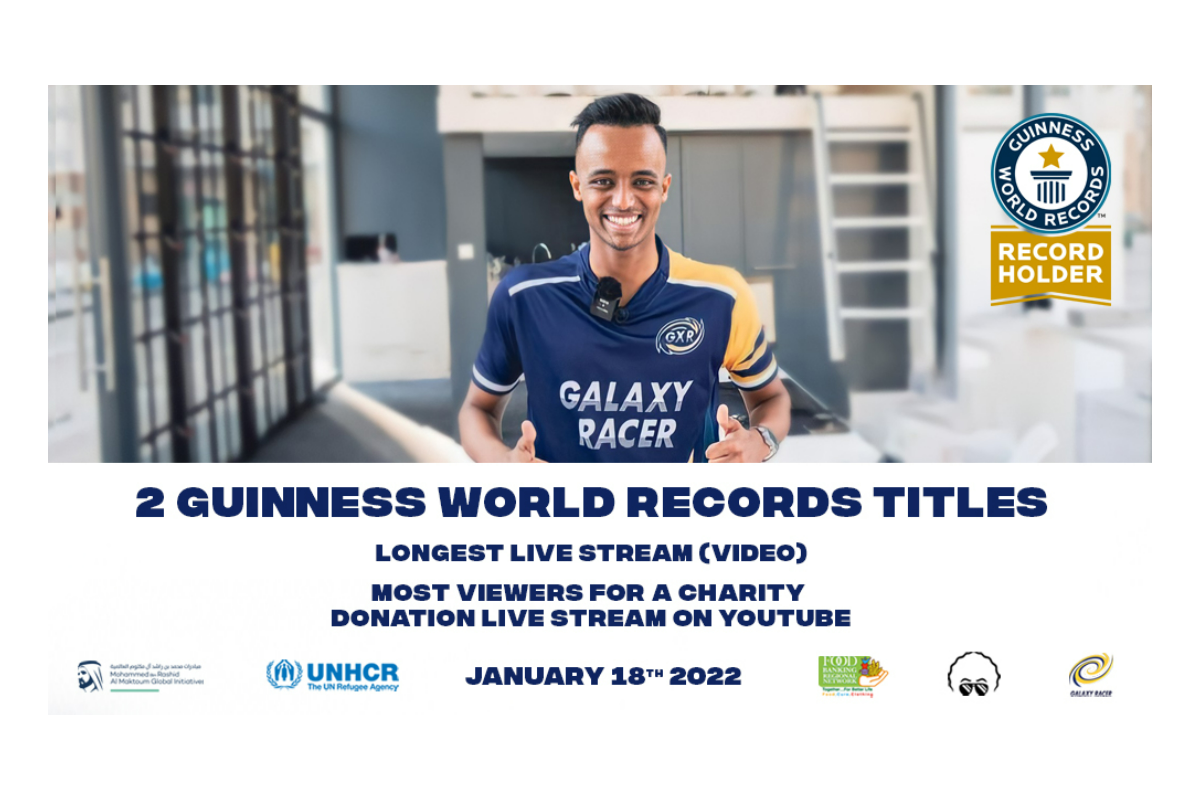 Reading Time:
3
minutes
Galaxy Racer (GXR), the biggest esports, gaming and lifestyle organisation, headquartered in Dubai, is pleased to announce that its content creator, AboFlah, has successfully raised over US$11M in a charity stream for The World's Coolest Winter campaign. Whilst completing the stream, AboFlah also officially broke two GUINNESS WORLD RECORDS™ titles for the "Longest live-stream (video)", recording live for 268 hours 14 mins 20 seconds and "Most viewers for a charity donation live stream on YouTube", attracting 698,000 peak concurrent views.
The World's Coolest Winter campaign, celebrates the UAE's most beautiful tourism destinations, extended it's humanitarian support to more than 100,000 refugees and people in need through a new humanitarian initiative called Warm Winter. The campaign aims to support hundreds of thousands of refugees and families in need in Africa and the Arab world by providing food, winter clothing, blankets, mattresses and critical aid to help displaced men, women and children prepare for harsh winter conditions. The campaign is being held in partnership with Mohammed bin Rashid Al Maktoum Global Initiatives (MBRGI) and Galaxy Racer. The essential aid will be distributed with the support of the UN refugee agency, United Nations High Commissioner for Refugees (UNHCR) and the Food Banking Regional Network.
As part of the campaign, AboFlah lived in a glass room in Downtown Dubai, near the Burj Khalifa and streamed continuously for 268 hours until the target of US$10 million was raised. While in the room, AboFlah encouraged people to donate and spent the majority of his time in front of his computer interacting with fans and those donating to the cause. The stream also attracted global attention and donations from celebrities and influencers including the likes of actress Kristin Davies, actor Amr Maskoun as well as content creators Noor Stars and Omar Farooq.
Launching his YouTube channel in 2017, AboFlah began posting gaming content of him playing FIFA17 before creating content on Fall Guys and Fortnite. His YouTube channel is one of the fastest-growing YouTube channels in the world, with over 23 million subscribers and over 3 billion views. He is followed by millions of fans who avidly watch his vlogs, comedy shorts and formatted shows covering video games and popular culture. AboFlah went on to join Galaxy Racer's content creator team in 2020, which already boasts some of the biggest content creators in the MENA and Southeast Asia region including fellow YouTube sensation Noor Stars. The organisation now carries over 100 content creators, with a total reach of over 500 million followers across all platforms and more than 2.5 billion monthly views.
Galaxy Racer launched in 2019 and has already become one of the biggest esports, gaming, and lifestyle organisations globally. The organisation has five separate business offerings; Content Creators, Esports Teams, Tournament Management, Merchandising and Lifestyle and GXR Records, a newly established record label that already carries two signed artists from the MENA region and are looking to expand globally.
Galaxy Racer content creator and YouTube sensation, Hassan Suleiman "AboFlah" said: "Warmth in winter for those facing harsh winter conditions is no less important than food and water. There are millions of refugees and displaced people who need all the support they can get. I am proud and thrilled we achieved our goal and raised over US$11 million and brought warmth to the lives of those who are deprived of it. Thank you to everyone who generously donated!
We have proven that Arab youth are capable of changing reality, even with small deeds, and reaching a bright future. "People for People." This sentence is not a metaphorical slogan, but it was manifested by the huge numbers of donors who felt compassion toward the suffering of refugees and displaced people. This reflects the huge impact this campaign had, which drove viewers' enthusiasm for participation.
The societal role depends on everyone's participation, believing in the importance of upholding our human values, and the solidarity in supporting the ones in need. Everyone of us has a role to play in creating the desired positive impact. UAE is the homeland of virtues, and the humanitarian moral actions in this blessed country transcend borders and can't be stopped by obstacles, such deeds present the community with moral values that our Arab region is in dire need for."
Galaxy Racer Founder and CEO, Paul Roy said: "We are amazed and grateful by the immense generosity shown by the fans, community and the general public. Raising over US$11 million is no easy task and we're glad to be part of this humanitarian initiative which will positively impact the affected 100,000 refugees. Smashing two GUINNESS WORLD RECORDS™ titles is impressive and a testament to the resilience shown by AboFlah, the Galaxy Racer team, together with our partners MBRGI, UNHCR and the Food Banking Regional Network. We thank you everyone for participating in this record-breaking charity initiative and we look forward to more positive impact initiatives."
AGEM Announces 13 New Members Join Organization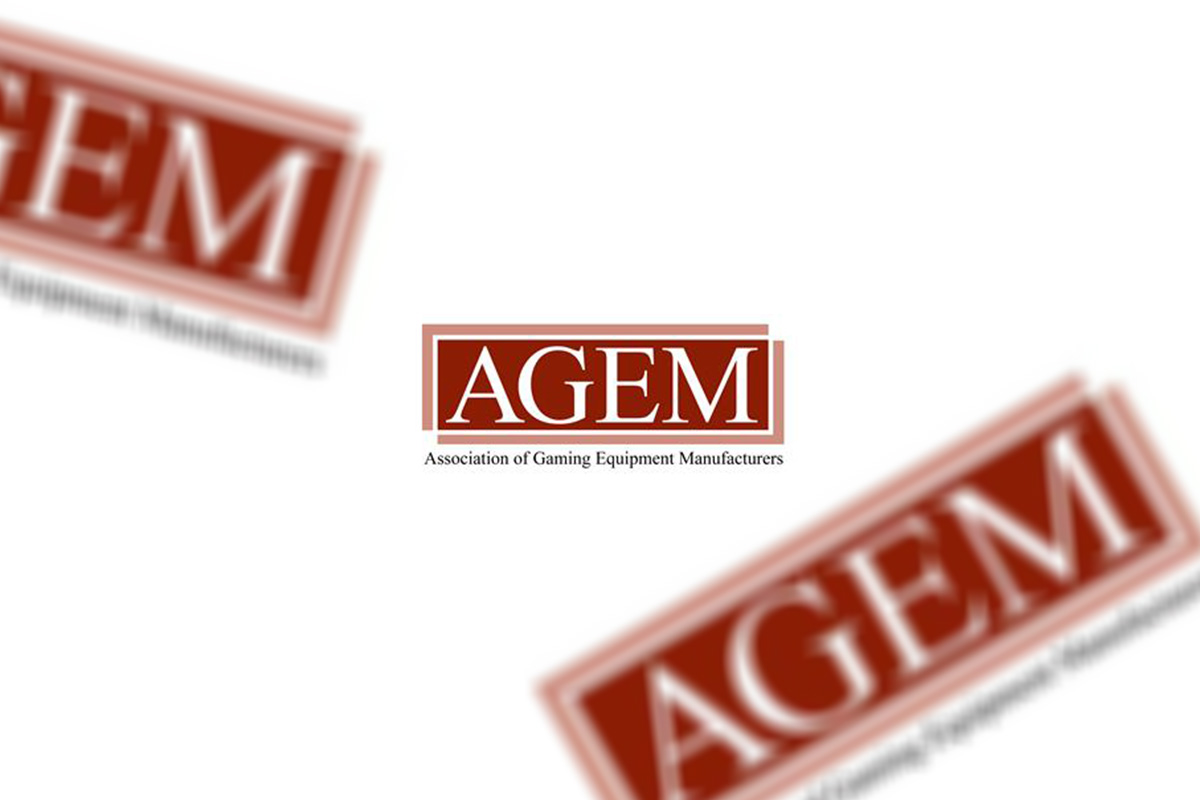 Reading Time:
2
minutes
The Association of Gaming Equipment Manufacturers (AGEM) announced that its Board of Directors has approved the membership applications of 13 new companies, bringing the trade group comprised of the world's leading gaming suppliers to a total of 172 members.
The new AGEM members are:
Acres, based in Las Vegas, is a systems provider to casinos, specializing in connecting real-time machine and player data to advanced analytics and bonusing.
BDO USA, based in Chicago with a large presence in Las Vegas, delivers assurance, tax, and financial advisory services to clients throughout the country and around the globe.
Fantalooks, based in Incheon, South Korea, is a display solutions provider for use in slot machines and other casino, sports betting and amusement applications.
Fireplay Games, based in Omaha, Nebraska, is focused on innovation in the gaming industry, including implementing skill features for Class III games.
Global Payments Gaming Solutions, based in Las Vegas as a division of Atlanta-based Global Payments, provides industry-leading commerce solutions and enables gaming companies to create superior consumer experiences across all physical and digital properties.
High 5 Games, based in Mahwah, N.J., is one of the largest independent casino games providers, developing content for the land-based, mobile, online, and social markets.
Lewis Roca, based in Phoenix with offices in Las Vegas, Reno and throughout the West, is a full-service law firm with a significant gaming practice focused on land-based, online, and tribal clients.
LOTREC Games, based in Orange, France, features a new copyrighted series of Class III casino table games aimed to boost the overall casino table games industry.
MicroTouch TES, based in Holland, Michigan, is a global provider of touch display modules and all-in-one multi-touch computer systems.
Passport Technology, based in Glendale, California, is a leading developer of technology-based solutions and services for the highly regulated payments, gaming, and financial services markets.
Play'n GO, based in Malta, is a leading software development company to operators in the gambling industry with more than 500 employees at hubs in the UK, Malta, Sweden, Hungary and the Philippines.
SuperBook Sports, based in Las Vegas with operations in multiple states, is a leader in the in-person and mobile app sports betting markets.
Theatro, based in Richardson, Texas, features a solution that enables employees in gaming, hospitality and retail to enhance customer service through the power of voice.
AGEM is a non-profit international technology trade association representing manufacturers and suppliers of electronic gaming devices, lotteries, systems, iGaming / online, game content, table games, sports betting, key components and support products and services for the gaming industry. AGEM works to further the interests of gaming equipment suppliers throughout the world. Through political action, regulatory influence, trade show partnerships, educational alliances, information dissemination and good corporate citizenship, the members of AGEM work together to create benefits for every company within the organization. Together, AGEM has assisted regulatory agencies and participated in the legislative process to solve problems and create a business environment where AGEM members can prosper while providing a strong level of support to education and responsible gaming initiatives.
Svenska Spel takes Harvest Wilds by Hacksaw Gaming live exclusively!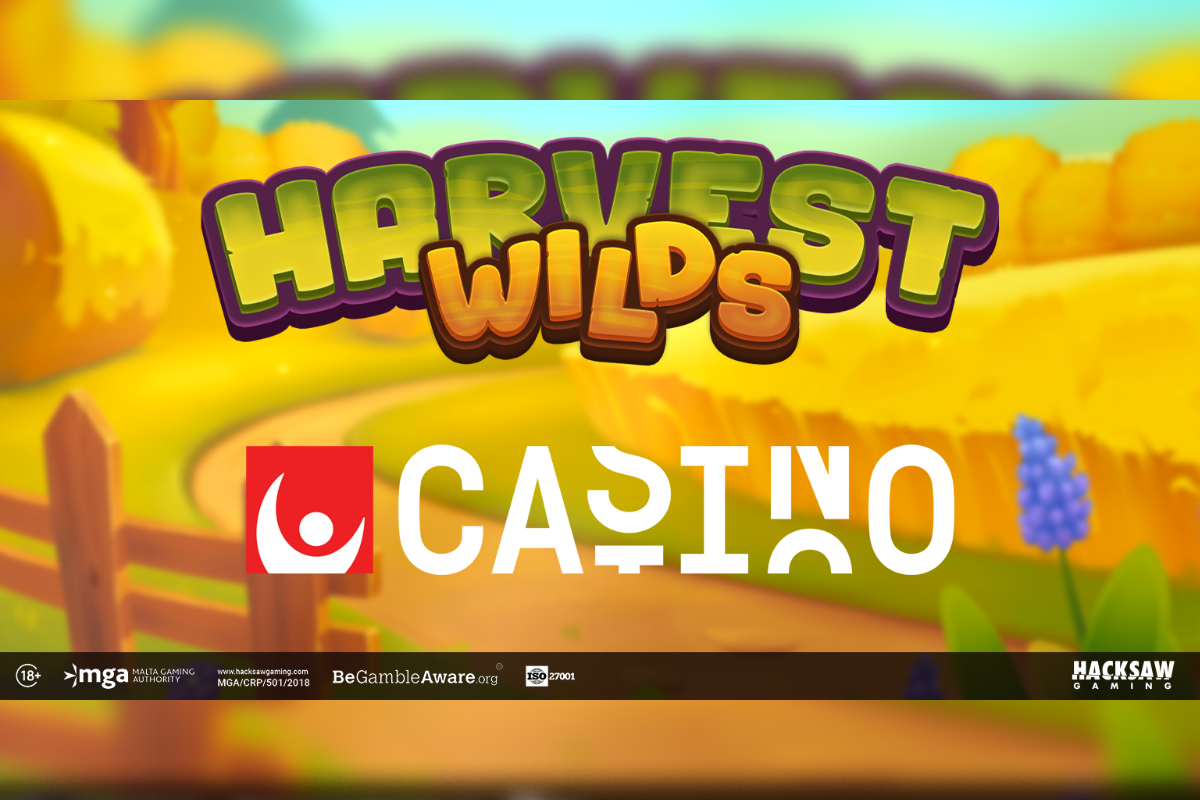 Reading Time:
2
minutes
Hacksaw Gaming's Harvest Wilds slot has launched today exclusively with Swedish state-owned operator Svenska Spel Sport & Casino, 2 weeks before the official network-wide launch.
The exclusive agreement will see players at Svenska Spel Sport & Casino able to play this new harvest farm-produce themed 7×7 grid slot, featuring a max win of upto 10,000x. Harvest Wilds has a Hoppers™sunflower multiplier symbol that can grow in value and is also wild!
The partnership between Hacksaw and Svenska Spel, which has been made possible by Scientific Gaming's OGS platform, has been growing from strength to strength since the launch in November 2021.
Commenting on the exclusive game release Marcus Cordes, COO at Hacksaw Gaming said: "We're excited to partner with Svenska Spel for the exclusive early launch of Harvest Wilds, which we feel is another strong game to add to our portfolio of slots. It's very important to us for leading operators, especially in regulated markets, to see the potential in our portfolio and want to partner to ensure they have our content in their markets before the rest of our network. We look forward to this partnership growing furthermore in the months to come."
Aside from this exclusive game, which will be live from 19th January 2022. Svenska Spel Sport & Casino already has all of Hacksaw Gaming's standard slot content live which includes hit titles Wanted Dead or a Wild, Chaos Crew and Joker Bombs.
Niklas Örtbrant Head of Online Casino from Svenska Spel Sport & Casino said "We have had a great start of our partnership with Hacksaw Gaming and we can see that their quality games are a perfect match in our portfolio of games and for our customers. To be able to launch an exclusive early launch of Harvest Wilds is another milestone that we are sure our players will be exited to try out. "
Harvest Wilds will be made available network wide on 2nd February 2022, this will be Hacksaw Gaming's 3rd game release in 2022 so far.