WeChat is World's Strongest Tech Brand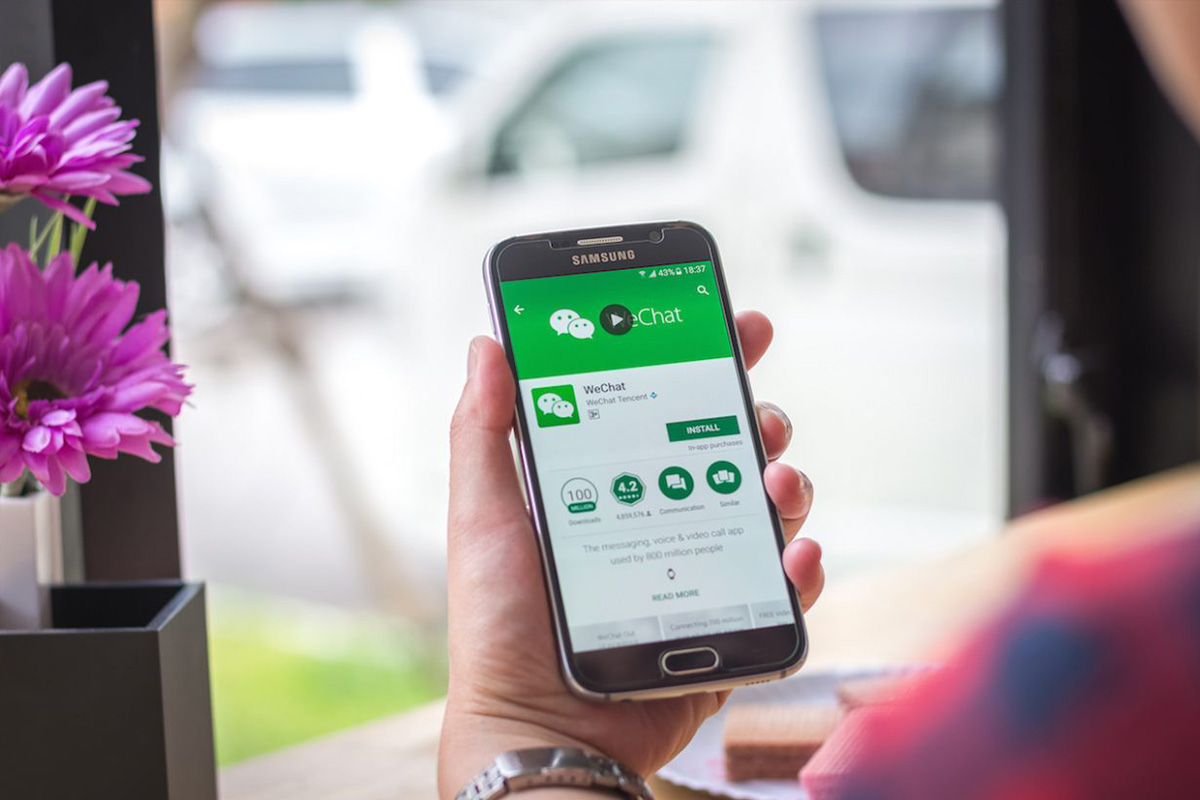 Reading Time:
6
minutes
As the pandemic continues to wreak havoc on the global economy, tech brands have recorded mixed fortunes this year. The top 100 most valuable tech brands in the Brand Finance Tech 100 2021 ranking have grown by 9% on average, faring much better than other sectors globally.
The Brand Finance Tech 100 2021 ranking is split into sub sectors, with electronics, retail, semiconductors, software, media & games, travel sites analysed separately as these brands make up more than 80% of the total brand value in the ranking. All brand values are correct as at 1st January 2021.
Electronics: Apple bites back
Apple has overtaken Amazon and Google to reclaim the title of the world's most valuable tech brand, according to the latest report by Brand Finance – the world's leading brand valuation consultancy. Apple has the success of its diversification strategy to thank for an impressive 87% brand value increase to US$263.4 billion and its position at the top of the ranking. For the fist time since 2016, Apple has also been crowned the world's most valuable brand, according to the Brand Finance Global 500 2021 ranking.
Under Tim Cook's leadership, especially over the past five years, Apple began to focus on developing its growth strategies above and beyond the iPhone – which in 2020 accounted for half of sales versus two-thirds in 2015. The diversification policy has seen the brand expand into digital and subscription services, including the App Store, iCloud, Apple Podcasts, Apple Music, Apple TV, and Apple Arcade. On New Year's Day alone, App Store customers spent US$540 million on digital goods and services.
Apple's transformation and ability to reinvent itself time and time again is setting it apart from other hardware makers and has contributed to the brand becoming the first US company to reach a US$2 trillion market cap in August 2020. With rumours resurfacing that Apple's hotly anticipated Titan electric vehicle foray is underway again, it seems that there is no limit to what the brand can turn its hand to.
Lorenzo Coruzzi, Associate, Brand Finance commented:
"Apple has successfully reinvented its capabilities, while remaining faithful to its core: enriching people's life through innovative design. Under Tim Cook's leadership, it has been successfully diversifying its revenue mix shifting towards more profitable segments – showcasing that it is truly resilient against its competitors."
Retail: Alibaba.com up 108%
Despite relinquishing its position at the top to Apple, second-ranked Amazon has still managed to record a healthy 15% brand value growth to US$254.2 billion and is the second most valuable tech brand. The retail giant is one of the few brands that benefitted considerably from the pandemic and the resulting unprecedented surge in demand as consumers turned online following store closures. Over Q2 and Q3 of 2020, e-commerce platforms experienced the highest revenue growth since 2016.
Most recently – further leveraging the circumstances of the pandemic – Amazon has acquired 11 passenger planes from struggling North American airlines to expand its air logistics capabilities. A tactical purchase to support its fast-growing customer base, but also a strategic move towards building its own end-to-end supply chain, the fleet can allow the brand to become a serious contender in air transportation in due time.
Another example of Amazon's relentless innovation in the face of global adversity, the brand has also announced its foray into the health sector with the launch of Amazon Pharmacy and fitness tracker Halo. Before it brought success to Apple, daring diversification had already been the hallmark of Amazon's growth strategy, which it continues to pursue with impressive results.
Amazon's Chinese equivalent, Alibaba.com has also benefitted from the unprecedented surge in demand, as consumers in China turned to online shopping during the pandemic. The retail giant's brand value has been boosted by an eyewatering 108% to US$39.2 billion, making it the fastest growing brand in the ranking. Alibaba subsidiaries, Taobao, up 44% to US$53.3 billion, and Tmall, up 60% to US$49.2 billion, have enjoyed parallel successes, their online business models providing ease of access and convenience for consumers.
Semiconductors: Nvidia acquisition of Arm pays off
As artificial intelligence, data centres, 5G technology, IoT, and autonomous vehicles are rapidly growing, semiconductor brands are perfectly positioned to match this growth as this demand requires a new era of sensors, memory, and chips. On average, semiconductor brands have grown 16%, of these Nvidia is the fastest growing, up 73% to US$8.1 billion.
Nvidia's announcement of the US$40 billion deal to acquire Arm – British chip designer company – has caused quite a stir across the industry as Nvidia sets its sights on becoming the top player for the next generation of processing and AI.
The most valuable semiconductor brand by a significant margin, Intel, has increased its brand value by 16% this year to US$31.8 billion. From its next-generation chips being set back due to delays in sales of its current-generation chips, to Apple making the move to make its own computer chips, Intel has negotiated a turbulent year. Perhaps in a move to remain relevant, Intel has undergone a rebranding, introduced as part of the brand's effort to be more aspirational and reflect the goals ahead.
Lorenzo Coruzzi, Associate, Brand Finance commented:
"Intel has been the largest chipmaker for most of the past 30 years, combining the best designs with cutting-edge factories. While the decision to outsource chip manufacturing has not yet officially been taken, long delays in production and design have been hindering the brand in recent years, placing it in a tricky position against competitor TMSC and other players. Outsourcing would mean giving up Intel's historical competitive advantage and might have deep geopolitical consequences in the years ahead. With the arrival of the new CEO, Pat Gelsinger, in February it will soon be clearer the direction the company begins to take."
Software: WFH boosts brands
Video conferencing and business communication software has taken centre stage as the working from home revolution takes hold globally. Salesforce's (brand value up 29% to US$ 13.2 billion) acquisition of Slack is a clear signal that the brand wants to become more competitive in the space, especially against leader Microsoft (up 20% to US$140.4 billion). It will remain to be seen whether this platform integration will be effective and deliver the expected value.
Google is the most valuable software brand and sits in the third in the complete tech ranking, following a marginal 1% uplift in brand value to US$191.2 billion. Slightly behind its peers in terms of diversification, Google recorded its first ever revenue decline as a result of the pandemic. The vast majority of the brand's revenue comes from advertising, which took a hit over the last year as marketing budgets tightened.
Media & Games: WeChat is sector's & world's strongest
Brand Finance determines the relative strength of brands through a balanced scorecard of metrics evaluating marketing investment, stakeholder equity, and business performance. According to these criteria, WeChat is the strongest tech brand – and the world's strongest brand – with a Brand Strength Index (BSI) score of 95.4 out of 100 and a corresponding elite AAA+ brand strength rating.
Alongside revenue forecasts, brand strength is a crucial driver of brand value. As WeChat's brand strength grew, its brand value also enjoyed a rapid boost, increasing by 25% to US$67.9 billion.
As one of China's home-grown tech successes with very strong equity, WeChat enjoyed high scores in reputation and consideration among Chinese consumers. WeChat has successfully implemented a broad and all-encompassing proposition, that offers services from messaging and banking, to taxi services and online shopping – the all-in-one app has become essential to many users' daily lives.
During the pandemic, WeChat ran several government-mandated health code apps to keep track of those travelling or in quarantine, providing access to real-time data on COVID-19, online consultations, and self-diagnoses services powered by artificial intelligence to over 300 million users.
The media landscape continues to evolve with traditional media outlets falling victim to their modern counterparts. In line with positive trends in brand value in the new media sector, Spotify has climbed 15 spots in the ranking from 80th to 65th, enjoying an impressive 39% boost in brand value to US$5.6 billion. The last year has seen a significant increase in new users as the music streaming platform expanded its operations into 13 new markets. Spotify is primed for further success as it continues to develop its capabilities, signing exclusive podcast contracts with Archie Comics and Joe Rogan, and acquiring Megaphone from Graham Holdings to improve its own podcast technology.
In contrast, Twitter has recorded a 18% brand value drop to US$3.1 billion. The social media platform's actions have come under intense scrutiny as the handling of former President Trump's account has sparked raucous debate, surrounding freedom of speech versus Trump's use of the platform to incite violence, and spread false claims.
Lorenzo Coruzzi, Associate, Brand Finance commented:
"Podcasts are one of the key reasons why consumers move to premium subscription on music streaming services. The global podcast market size was expected to reach US$11.1 billion in 2020 and is expected to grow by nearly 30% by 2027. With these predictions, and competitors already demonstrating their intent in the market, it won't be easy for Spotify to retain the crown of music streaming brand".
Travel sites: victims of COVID-19
As holidays are cancelled and people are instructed to work from home, the hospitality sector has reached an almost complete standstill both from tourism, as well as corporate travel. Online booking platforms are crashing too. Booking.com has recorded a 19% brand value loss to US$8.3 billion, simultaneously dropping 10 positions in the ranking from 32nd to 42nd. The story is similar for Airbnb as 30% of its brand value eroded to US$3.4 billion.
Expedia has dropped out of the ranking this year, following a 25% brand value decrease.

Solid Gaming signs new agreement with Avatar UX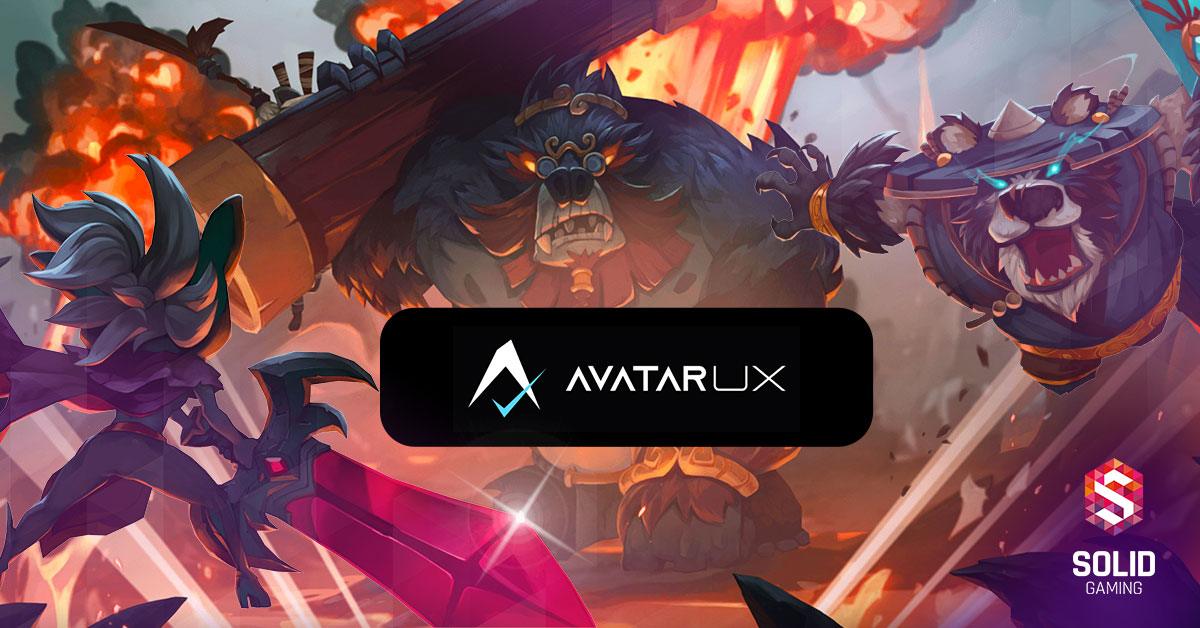 Reading Time:
< 1
minute
With top games like Lillith's InfernoTM, and the PopWinsTM series PopRocksTM, WildPopsTM and CherryPopTM, AvatarUX has made a name for themselves in the iGaming business. AvatarUX is all about the player experience and finding the right balance between mechanics, game play and art. Nothing is overlooked when they design a game which is clearly communicated in their mission: to create engaging games that players want to play. For Solid Gaming that was one of the key factors as our mission is to provide a game for every one.
AvatarUX is giving players an exciting and immersive game experience and with their PopWinsTM mechanics they have created a unique game feature with 'popping' symbols and endless possibilities for big payouts. "We are excited to welcome AvatarUX to the Solid Gaming family and are sure that their games will add value to our offer both on the Asian market but also for many European casinos looking towards the endless possibilities in Asia.", says Thomas Nimstad, CEO of Solid Gaming.
"The fast game play and big wins that our games are known for has created a large amount of interest from operators and players alike. Being integrated with a well known and trusted partner like Solid Gaming allows our games to be enjoyed by players all across Asia quickly and easily no matter what country they are in.", ends Marcus Honney, managing director at AvatarUX.
ECA Postpones European Dealer Championship Until 2022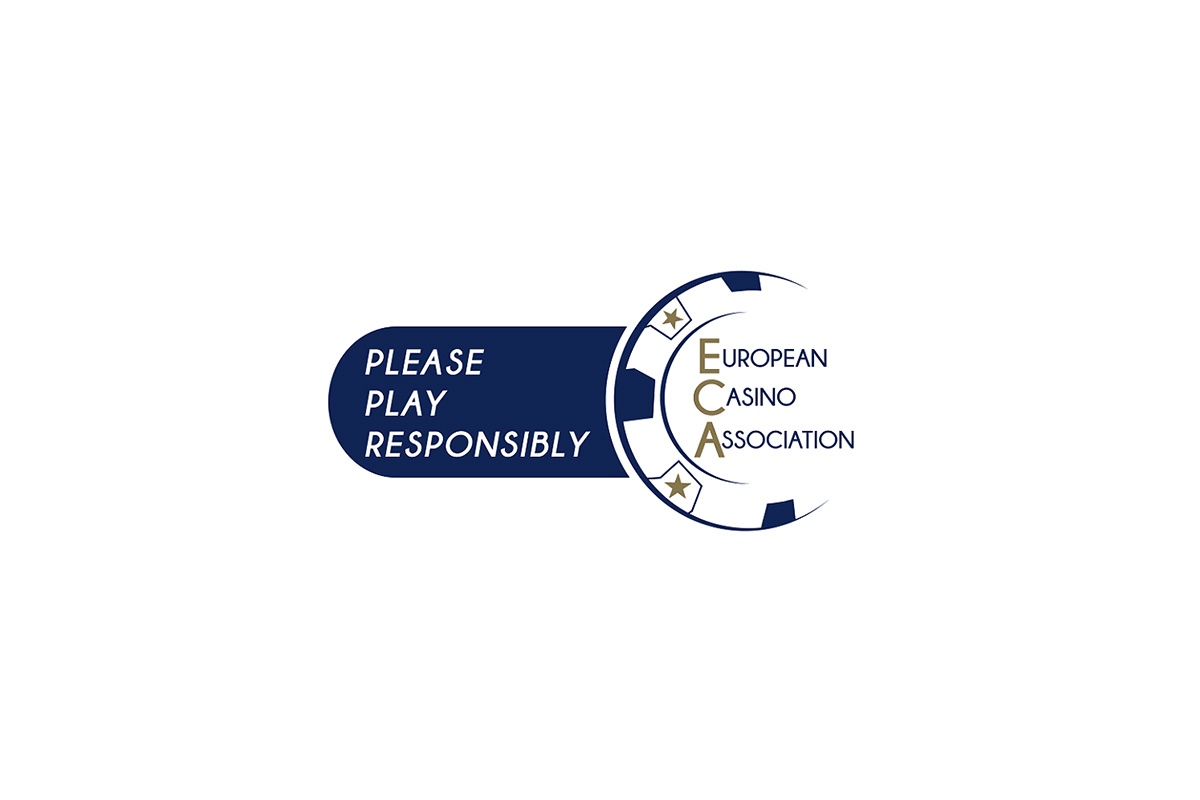 Reading Time:
< 1
minute
In light of the continued uncertainty regarding international travel and the viability of in-person events due to the ongoing pandemic, the Board of the European Casino Association (ECA) has announced the cancellation of this year's European Dealer Championship (Monte-Carlo, October 4-8) and ECA Industry Forum (Vienna, November 31-December 3), with both events postponed until 2022.
While no fixed dates can be supplied at this time, the ECA assures members that the European Dealer Championship will return in April/May 2022, followed by the ECA Industry Forum in September/October 2022.
"Health and safety have always been our top priority and the continued uncertainty created by the pandemic makes the postponement of our in-person events the prudent decision. We needed to put down our foot and make this decision now considering the scale of these events and the efforts that are going into organizing and executing them. While we regret the cancellations this year, we look forward to the prospect of EU-wide vaccination programmes lifting current travel restrictions to enable us to reunite with our members in 2022," ECA Chair Per Jaldung said.
"The ECA Dealer Championship brings together the best dealers from all over Europe in the spirit of healthy competition, while the Industry Forum is a special get-together for industry stakeholders, suppliers and researchers to celebrate the collaborative nature of this business. We believe these events will be more important than ever in 2022 as the industry rebounds from the pandemic and seeks to address the challenges of the 'new' future," Hermann Pamminger, Secretary-General of ECA, said.
Highlight Games Announces Partnership With Sisal Sans and Turkish National Lottery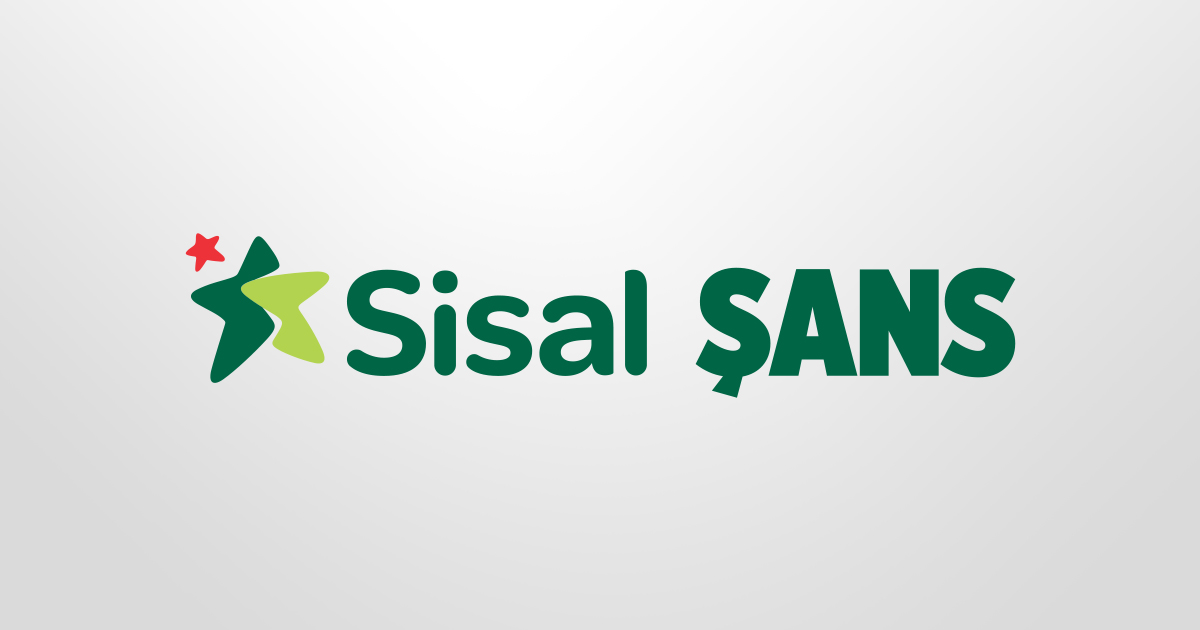 Reading Time:
2
minutes
London-based video virtual sports specialist Highlight Games Limited today announces that has won a multi-year contract with Sisal Sans – a joint venture between Italy's Sisal and Turkey's Demirören Holding.
As detailed in the agreement, Highlight Games will supply games featuring real and exclusive archive footage for use in Sisal Sans retail venues. SOCCERBET featuring Turkish League football under the branding 'Serbest Vurus Pro' is currently available in 650 Sisal Sans shops, with rollout forecast to reach 2,000 venues by the end of Q2 2021.
Additional products from Highlight Games including English and Italian football variants of SOCCERBET and NBA Last 60 will be introduced later in the year.
'Highlight Games is proud to announce this transformative deal and to lead the way into Turkish National Lottery retail venues,' said Steven Holmes, Co-CEO, Highlight Games.  'We have built strong business relationships in Turkey over the past two years, and the fruition of this partnership with Sisal Sans is an exciting result.  This deal signals a first for legal virtual sports on the Turkish mainland, built on the strength of performance of Highlight's games in Sisal venues in Italy and Morocco and the differentiated product we can offer which is specifically tailored to the market with archive Turkish League football footage.  I am confident that our lead football product will replicate the success of our Italian Serie A game in Italy, and I look forward to working with our partners in Turkey to bring additional products to market in the near future,' he added.
'Sisal Sans is delighted to be partnering with Highlight Games to bring its unique portfolio of content to Turkish retail venues,' said Selim Ergün, CEO, Sisal Sans. Video virtual sports engage players like no other product in the virtual sports space and we are confident that our players in Turkey will respond to these games as they have in our Italian and Moroccan venues.'