Endorphina Releases "Golden Ox"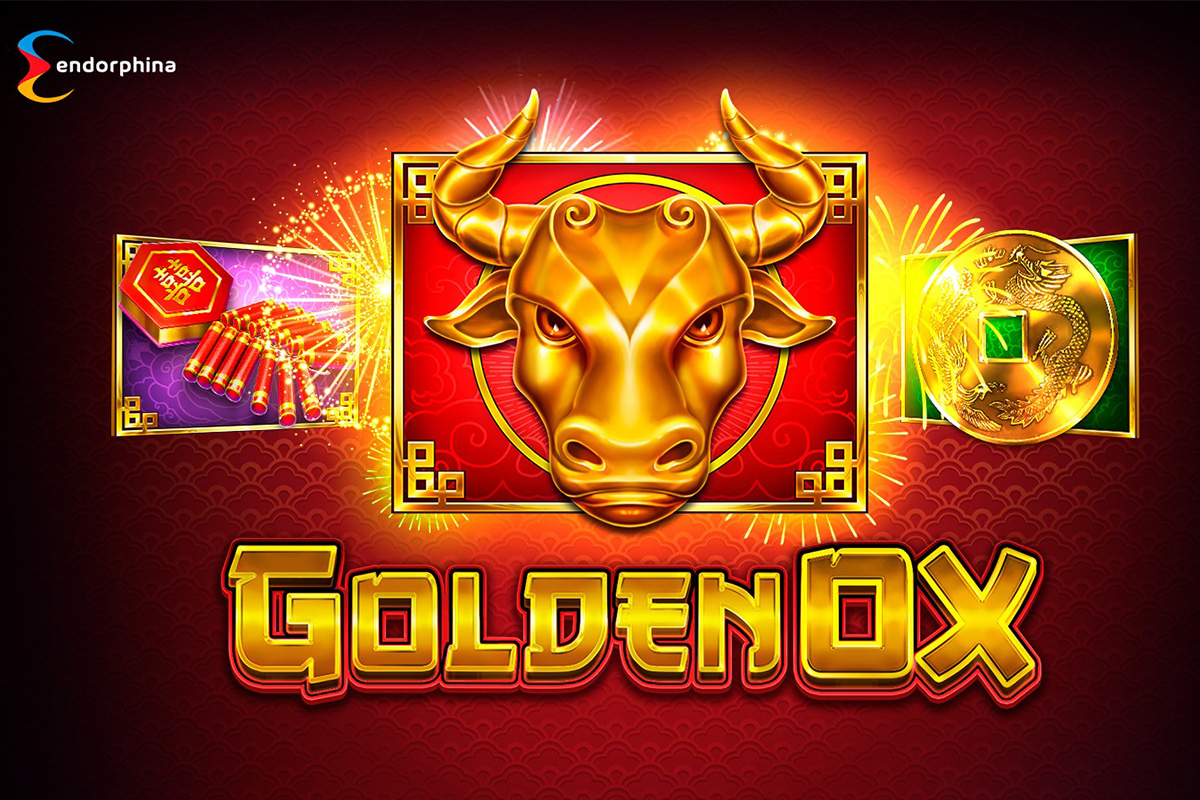 Reading Time:
< 1
minute
Endorphina has kicked this year off strong with its first game of the year – Golden Ox – framed in the most exotic gold and Asian traditions.
Endorphina says that the Golden Ox reveals an authentic oriental world that symbolizes grand wealth and a promising future ahead. It's seated with the Gods in heaven and has been sent down to Earth to create a new legend of success – if players try hard enough, they'll be greatly rewarded. The most enchanted mysteries also lay in the ancient golden coins and red envelopes that are etched with fragile flowers.
Endorphina's CEO, Jan Urbanec, shares his thoughts on the new release, "The release of Golden Ox is another proof of our goal to reach large audiences with a variety of themes. A perfect game to start this year!"
Golden Ox is an exotic 5-reel, 4-row slot game with 50 pay lines. Scatter symbols count on any position on the reels. For the numbers of Scatter symbols and combinations on each enabled payline, only the highest win is paid. All prizes in the paytable are shown in money or credits depending on the currently selected mode. Similar to other Endorphina slots, Golden OX has an amazing gamble feature – a classic Risk Game. It allows you to double your win up to 10 times. If the card beats the Dealer's card, the win is then doubled, and you can try it again. If the Dealer wins in any round, the risk game ends unfortunately without you winning anything.
Will your players take this Golden Ox by its horn and find their way to fortune?
Endorphina releases its newest Crystal Skull adventure slot!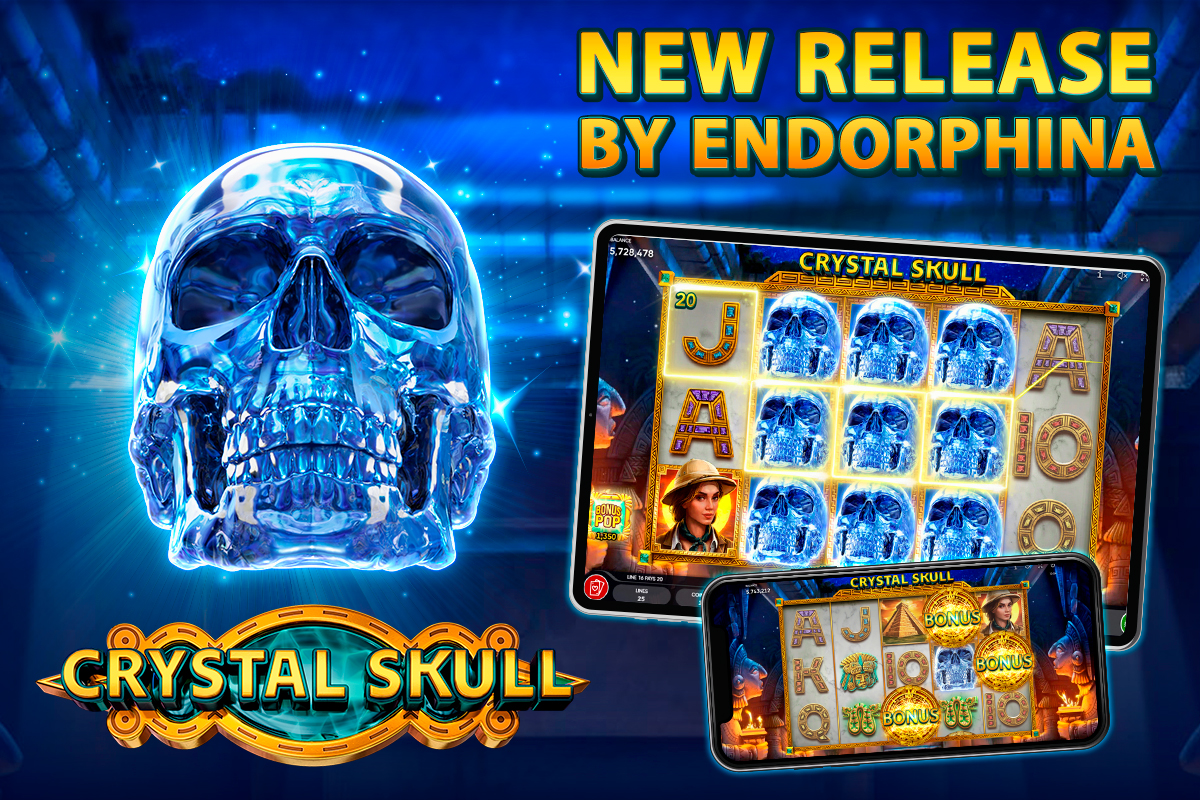 Reading Time:
2
minutes
Players can join a quest to uncover the last of all lost secret crystal skulls for an antique dealer's gorgeous artifact collection. Legend has it that each skull contains mysterious properties that may be used to your advantage to earn as much wealth as one can dream. Some believe that skulls are evidence of alien encounters and that they may reveal secrets of our globe that were formerly guarded by the Ancient Mayan civilisation.
Crystal Skull is a 3-row, 5-reel, 25-payline slot. Among the symbols on the reels, players can find a crystal skull that acts as a Wild. The Wild substitutes for all symbols except for the Bonus. It appears on reels 2, 3, and 4 and expands vertically to complete combinations. The Wild completes combinations with the Scatter and doesn't expand in these combinations substituting for only one Scatter per reel. Scatter symbols count on any position on the reels.
3 Scatter symbols trigger the Bonus Game Wheel of Fortune. It will appear on reels 3, 4, and 5 only. Once players enter the Bonus Game, the wheel starts rotating and stops at a random position. It could be a certain multiplier of the total bet – from x10 to x25, or the Bonus section activating the Treasure Hunt Bonus. The player has 3 attempts to try to get the maximum multiplier.
In the Treasure Hunt Bonus, there are 5 levels of 5 stone skulls. Skulls hide either treasure or ancient snakes. Players can check a skull per level. All wins received during the pick game are added up. The Bonus cannot be won again during the feature. It's impossible to get back to the Wheel of Fortune Bonus Game from the Treasure Hunt Bonus.
Players can double their winnings up to 10 times during the Classic Risk Game. The Bonus Pop is also availa-ble in this game.
How will the story unravel? Players can find out for themselves and discover the adventure in Endorphina's newest Crystal Skull slot available now in casinos!
Take a kick in the newest Football:2022 slot game by Endorphina!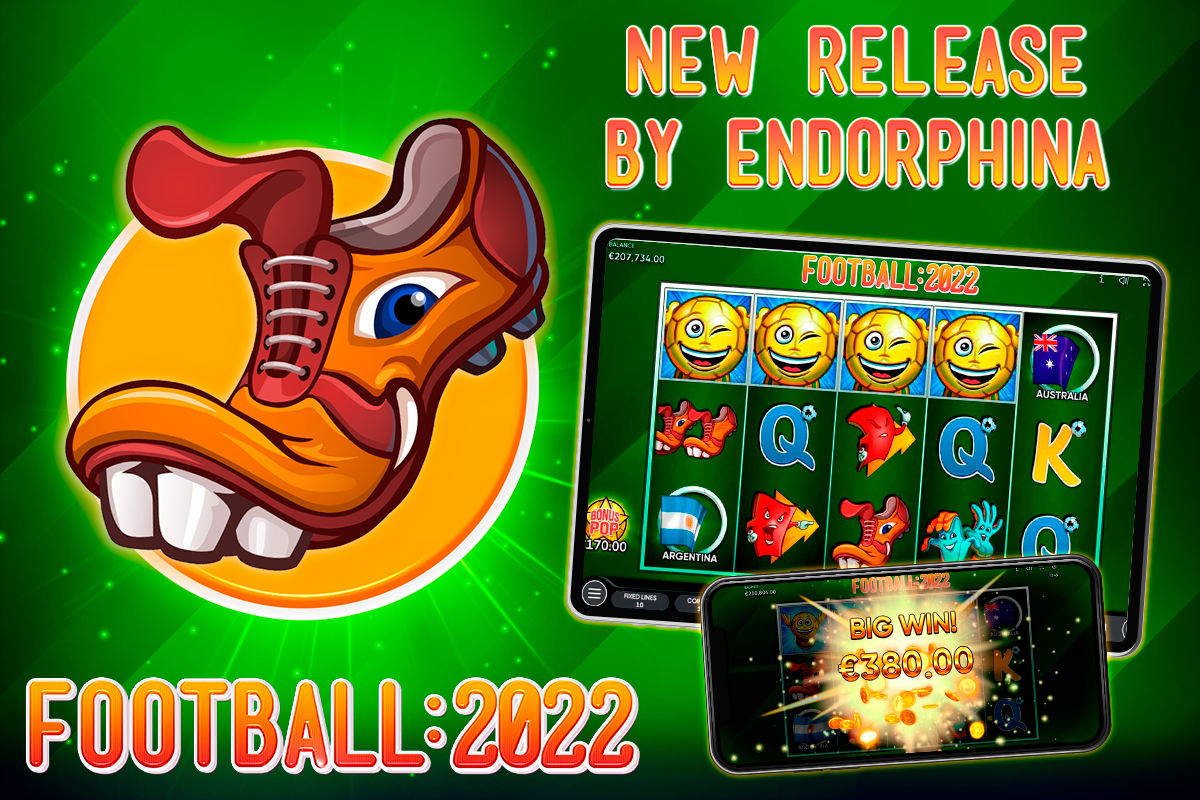 Reading Time:
2
minutes
Just in time for the huge global event, Endorphina has waited 4 years to release this special beast! The B2B online slots provider just released its newest sporty slot – Football 2022 to commemorate this kick-off season. Fan of sports? It's your lucky day. Inside, players can put on their game face as it's been crafted just for the greatest football fans of all time. Players can choose their team of choice, compete in matches, and unlock special rewards to kick off an adventure of their own. Ready to get on the playing field – Endor-phina style?
Endorphina's newest kicking slot has 5 reels, 3 rows, and 10 fixed paylines. You'll find a footballer's shoe, red and yellow cards, timers, and some football emojis among the symbols on the reels. The football cup that acts as the WILD, substitutes for all symbols, except flags and scattered symbols. One or more WILD symbols ap- pearing as a substitute symbol in a winning combination doubles the win.
SCATTER symbols appearing simultaneously on reels 1 and 5 trigger the penalty Bonus Game. SCATTER symbols are represented with flags of the 32 countries-competitors. You play for the country whose flag has landed on reel 1, and your opponent (computer) – the country whose flag is on reel 5. Every Bonus Game's round consists of 2 steps – you pick the spot of your opponent's goal to kick the ball to, then your team takes a penalty. After, you pick the spot of your goal that your goalkeeper will defend, and the opponent's team takes a penalty. The total of goals scored by each team is shown on a special scoreboard. Each time you score a goal or save your goal, a prize is awarded. When 5 penalty rounds end in an unequal score, the Bonus Game will finish. If you score more goals than your opponent's team, you will be awarded the total accumulated prize amount.
Also, this slot contains the progressive mystery jackpot feature. Each jackpot is a combination of the seed value plus contributions from the bets of all the players made in the relevant currency within the given casino operator slot games. To participate in the jackpot draw, your bet should enter the indicated range of allowed bets. The jackpot draw is random and doesn't require any action from players. The Bonus Pop is also available in this game.
Endorphina releases its newest foresty slot, Lumber Jack!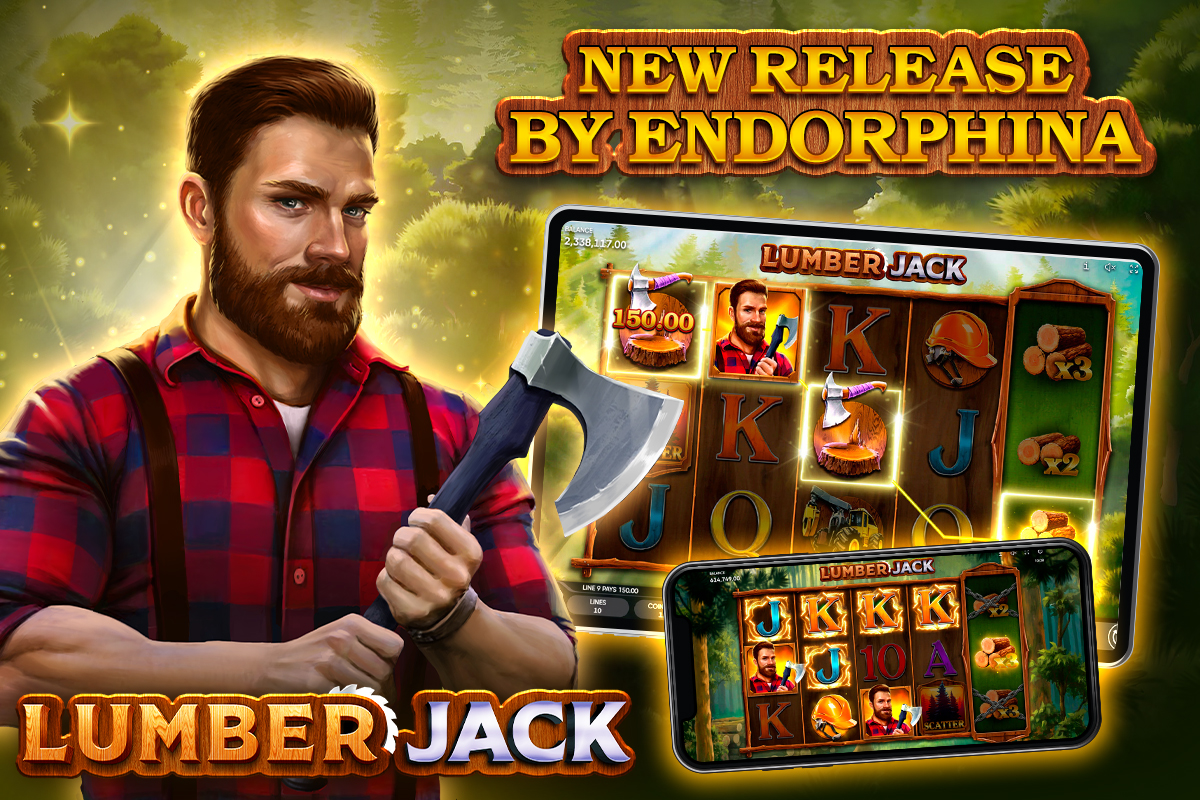 Reading Time:
< 1
minute
Perfectly fitting for the autumn season in preparation for winter, Endorphina has released its newest slot – Lumber Jack. As the story goes, it takes place deep in the woodlands where two skilled lumberjacks compete to win the title "greatest lumberjack of the lands." Every day, they would tirelessly chop wood, convinced each would be the winner. However, the smaller one prevailed due to his determination in each swing. Now the time has come for a new winner to be declared. Will you be able to master your swings and chop your way to victory?
Gretta Kochkonyan, Head of Account Management at Endorphina, shares a few words on the new release: "I am happy to announce the new release of our Lumber Jack slot. Try it yourself and catch the scatters – the luckiest player will have the chance to win up to 20x in the sweet bonus game by unlocking winning multipliers! Go ahead and give it a spin in your favorite casinos!"
Sharpen your axe in this 5-reel, 3-row slot game with 10 paylines. Amongst the symbols on the reels, you'll come across the handsome lumberjack, which acts as the WILD. WILD substitutes for all symbols, except SCATTER and multipliers. The 3 forest trees act as a SCATTER. Players can double their winnings up to 10 times during the Classic Risk Game. The Bonus Pop is also available in this game.
Will you be the new winner? May the forest be with you! Take your axe and try out Endorphina's newest Lumber Jack slot!