Amusements Global Market Report 2021: COVID 19 Impact and Recovery to 2030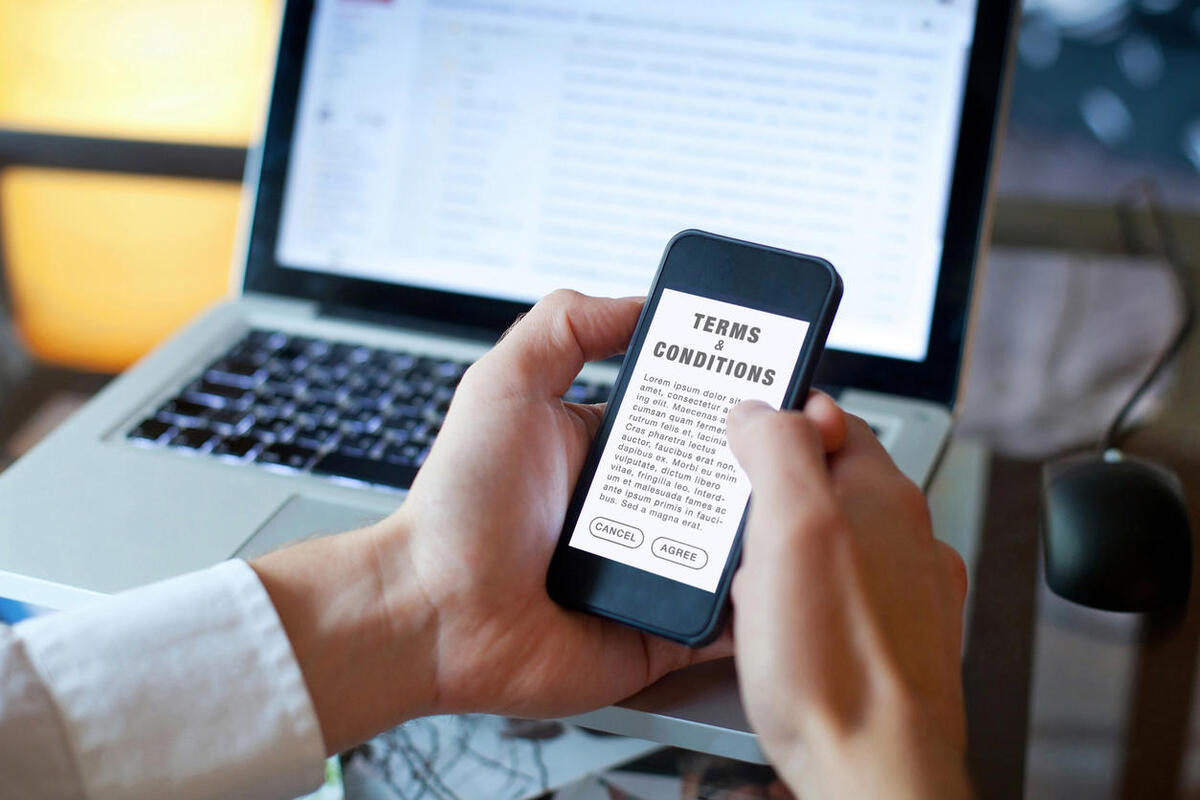 Reading Time:
3
minutes
Major companies in the amusements market include The Walt Disney Company; Las Vegas Sands Corp; Universal Studios Inc; MGM Resorts and Merlin Entertainment Group. The global amusements market is expected to grow from $517.
Reportlinker.com announces the release of the report "Amusements Global Market Report 2021: COVID 19 Impact and Recovery to 2030"
44 billion in 2020 to $579.92 billion in 2021 at a compound annual growth rate (CAGR) of 12.1%. The growth is mainly due to the companies rearranging their operations and recovering from the COVID-19 impact, which had earlier led to restrictive containment measures involving social distancing, remote working, and the closure of commercial activities that resulted in operational challenges. The market is expected to reach $763.88 billion in 2025 at a CAGR of 7%.
The amusements market consists of sales of amusements services such as amusement parks entertainments and gambling services and related goods by entities (organizations, sole traders and partnerships) that operate amusements facilities such as theme parks, water parks, amusement arcades, casinos, and sports betting facilities. The amusements market is segmented into amusement parks and gambling.
Asia Pacific was the largest region in the global amusements market, accounting for 37% of the market in 2020. North America was the second largest region accounting for 29% of the global amusements market. Middle East was the smallest region in the global amusements market.
Amusement parks are increasingly using virtual and augmented reality technology to provide an immersive experience to customers. Virtual reality is a 3D, computer generated environment which can interact with a person, whereas augmented reality turns an environment into a digital interface by placing virtual objects in the real world. Amusement parks are implementing this technology in rides and theater-based attractions. For instance, Plopsaland De Panne in De Panne, Belgium has a new virtual reality wooden roller coaster called Heidi The Ride, which can reach speeds of more than 43mph. Amusement park SeaWorld has started operating a new Kraken Virtual Reality Roller Coaster in Orlando. The Weave Breaker coaster brings the reality of jet skiing in an amusement park. Universal Studios have The Walking Dead mazes with augmented reality elements.
The outbreak of Coronavirus disease (COVID-19) has acted as a massive restraint on the amusements market in 2020 as governments globally imposed lockdowns and restricted domestic and international travel limiting the need for services offered by these establishments. COVID 19 is an infectious disease with flu-like symptoms including fever, cough, and difficulty in breathing. The virus was first identified in 2019 in Wuhan, Hubei province of the People's Republic of China and spread globally including Western Europe, North America and Asia. Steps by national governments to contain the transmission have resulted in closure of recreational facilities such as amusement parks, museums and casinos with countries entering a state of 'lock down' and the outbreak is expected to continue to have a negative impact on businesses throughout 2020 and into 2021. However, it is expected that the amusements market will recover from the shock across the forecast period as it is a 'black swan' event and not related to ongoing or fundamental weaknesses in the market or the global economy.
Increasing use of social media and access to mass media is positively influencing the amusements market. Visitors in amusements facilities such as amusement parks like sharing their experiences, photographs and videos on social media platforms which helps other people know the experiences offered by the amusement parks. According to a study conducted by Visa, a cards and payments company, 73% of Asians check-in online while on a holiday and as many as 71% people share their experiences on social media sites. Social media is the most effective marketing tool for amusements facilities such as casinos and amusement parks to acquire new customers. Extensive use of social media is expected to drive the amusements market going forward.

Sazka Creates Allywn to Unify Entire UK Operations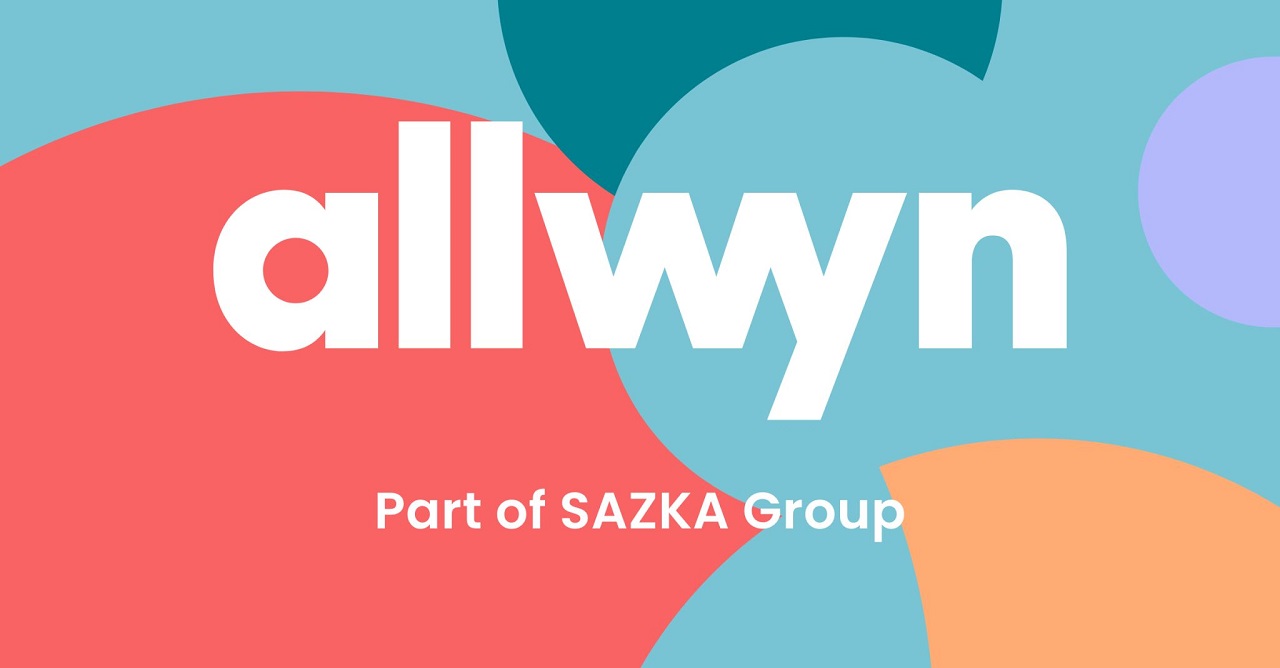 Reading Time:
< 1
minute
A new British corporate identity called Allywn has been created by Sazka Group to unify the group's UK operations under a single brand.
Allywn has received the new transformational identity under the specialised agency which is based in London, North. This new brand identity would allow Sazka to take control over lottery brands across Europe.
Further Sazka is active in counties like the Czech Republic, Greece, Italy and Austria, where Allywn will incorporate Group's activities.
Robert Chvátal, CEO of Sazka Group, said: "I'm extremely proud of our success across Europe and I'm hopeful of continuing this journey in the UK by supporting the creation of Allwyn for the UK market."
"Since 2013, our track record has spoken for itself: huge sales growth, more people playing, billions back to governments for good causes, and a robust approach to player protection. Allwyn can bring the same sort of innovative thinking and success to the UK."
Red Tiger takes to the waves again with Pirates' Plenty MegaWays™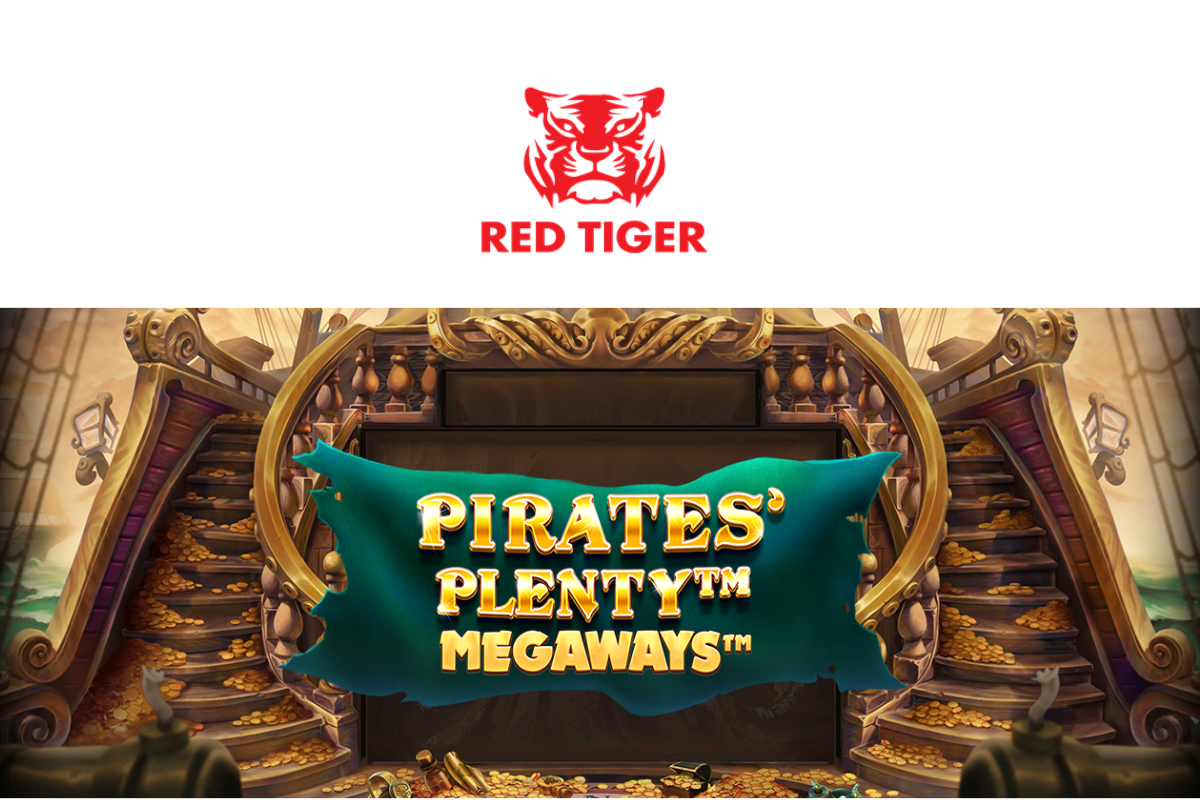 Reading Time:
< 1
minute
Seafaring slot sets sail in search of treasure
Award winning casino game and software provider Red Tiger has extended its swashbuckling line-up of ocean-going adventure games with Pirates' Plenty MegaWays™.
As the third in a highly successful series of voyages, following Pirates' Plenty – The Sunken Treasure and Pirates' Plenty – Battle for Gold, the new game is set to attract old and new fans alike with the addition of the hugely popular MegaWays™ mechanic.
Players are invited to join Lady Anne Wild and her crew as they chart a course for wins of up to 10,000x. Buccaneering symbols including the skull and crossbones, pirate hat, cannon, pistols, and a bottle of rum feature on the reels, while a high energy soundtrack completes the maritime theme.
The object of adventure is to sail the pirate ship across the map above the reels by plundering symbols during the passage. Reaching the other side unlocks the Wild Ways, offering the maximum 200,704 MegaWays™ to win.
There's also the Lady Anne expanding wild, with up to 8x multiplier, who appears at the top of the slot once the Wild ways have been unlocked, and the Wild Monkey, who can appear at any time to remove all low-paying symbols.
Todd Haushalter, Chief Product Officer at Evolution, said: "Pirates' Plenty has been hugely popular with players over the last year and we're sure the addition of MegaWays™ to this latest title will further build on the success of this game series.
"The combination of a proven mechanic with a popular game series is an irresistible one and we're excited for Pirates' Plenty MegaWays™ to be live!"
FBM Digital Systems has a new website with 20 online casino games to try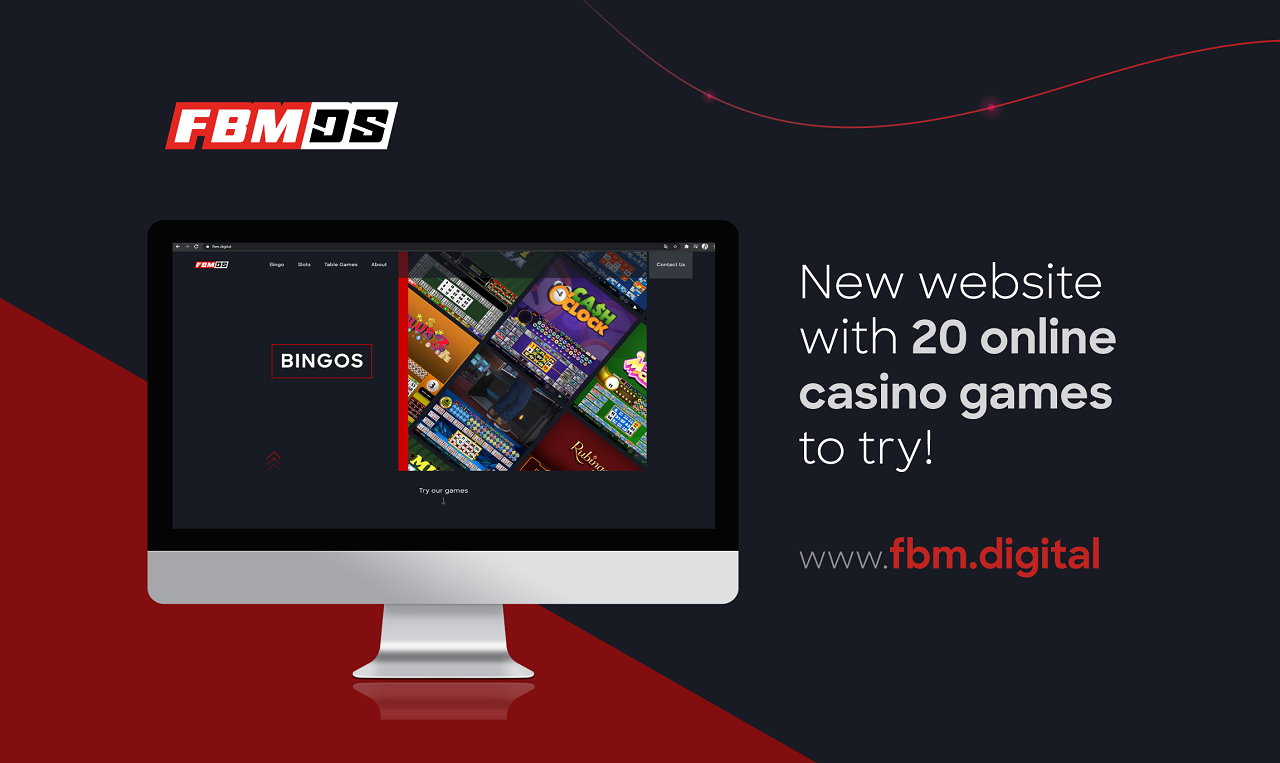 Reading Time:
2
minutes
FBM Digital Systems has a new website with 20 online casino games to explore. The company brings the land-based expertise and reliability of the FBM brand to the online universe and presents a new "digital face". Inside the website, players and casino managers can try the video bingo, slots and table games that the company has been developing.
At the end of last year, FBM Digital Systems guaranteed the Malta Gaming Authority license and accelerated the expansion plans for 2021. That plan includes a new website, with an improved user experience to enjoy.
The new version of the website includes a special client area that provides casino managers with exclusive details and novelties about the products developed. The visitors can try the demo version of the games, explore the specifications of each title (features, languages, supported browsers and more).
For Rui Francisco, founder and CEO at FBM, this is a very important step. "The new website of FBM Digital Systems is a remarkable point. We have a legacy of quality from FBM to deliver in this digital universe with FBMDS, and that demands a good and enjoyable experience for our clients, players and partners. This is a website that matches with the innovative and fresh vision that we have for the challenging universe of online casino gaming", mentions Rui Francisco.
FBM Digital Systems ensures the software integration, customer support and provides marketing strategies to help casinos extracting the most of its games.
From the classics to the latest full HD products developed, the new FBM Digital Systems website presents a portfolio of 20 titles. Besides the greatest video bingos and slots hits coming from the land-based universe, the FBMDS brand presents a diverse range of table games like Blackjack, Baccarat or Banca Francesa. All of this, surpassing the technical requirements to bring new emotions to the online gaming universe.
After 20 years conquering the land-based universe, FBM decided to take a new step in the online universe. FBMDS is a brand that combined the latest technologies with a proved know-how developing games and built an engaging portfolio of products able to provide memorable gaming experiences. If you want to know more about FBMDS access www.fbm.digital.