Meet new Global Esport Brand Ambassador – "Сoldzera" Joins Parimatch team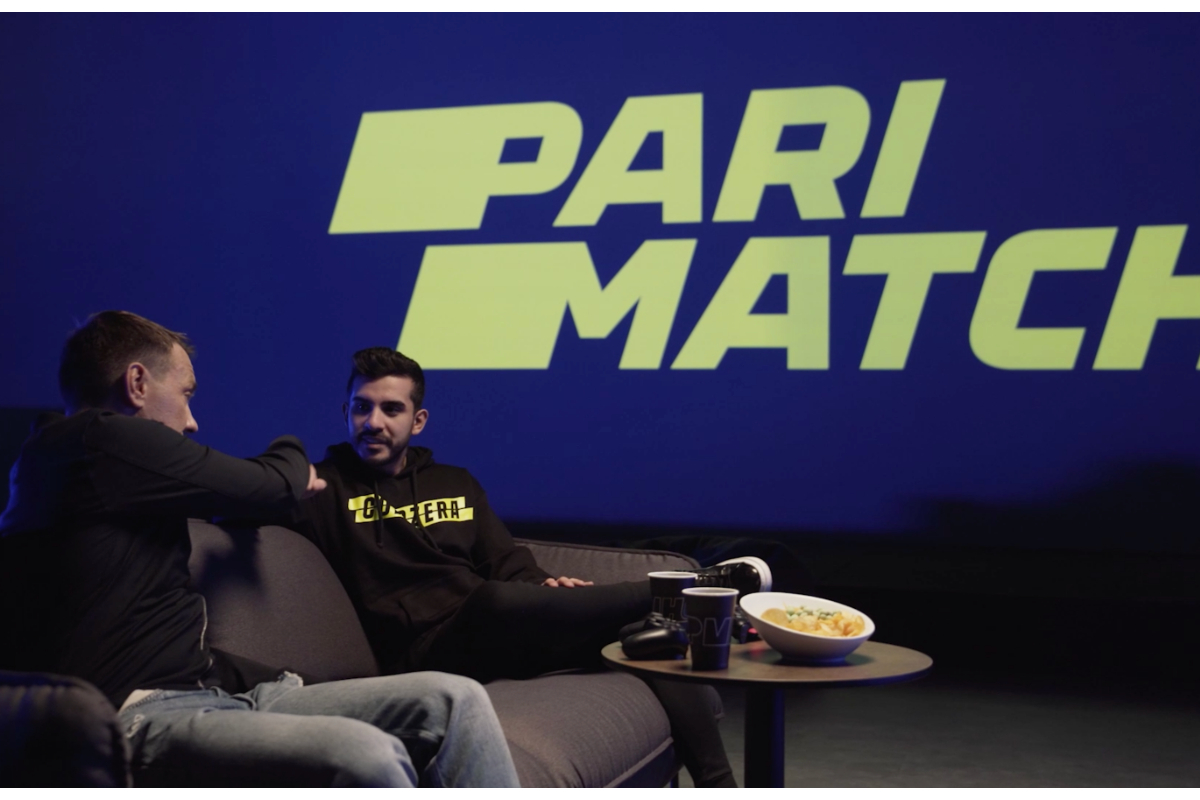 Reading Time:
2
minutes
Parimatch, the international betting tech company, signs up Marcelo Augusto David (better known as "Coldzera") as its Global Esports Ambassador.
Marcelo Augusto David is a Brazilian professional at Counter-Strike: Global Offensive, famous for being the best CS:GO player 2 years in a row (2016 and 2017).
As part of the contract, Coldzera will support Parimatch initiatives in social networks. To celebrate the signing, Marcelo had a small talk with Stepan Shulga, Head of Esports at Parimatch.
Marcelo Augusto David says:
"Happy to announce my partnership with Parimatch and meet my battle CS:GO comrade Daniil "Zeus" Teslenko on one side, together with such global sport legends as Mike Tyson and Conor McGregor – this is such an honour. I have known Parimatch as a responsible company that is truly immersed in esports and makes a significant contribution – both in technology and in entertainment. And, being grateful to esports for a lot, I want to make my contribution not only at the arena – so, together with Parimatch, we'll boost esports in Brazil. Let's try distracting them a little from football!".
Stepan Shulga, Head of esports at Parimatch says:
"Great news for the Parimatch and esports community. My company aims to become a global brand and this partnership with Marcelo displays us for Brazillian esports fans, opening the door to the global markets. Marcelo will help us with communication – it is very important that esports pros share their inspiring experience with fans. Welcome aboard, amigo! Let's make the esport planet spin faster!".
Parimatch has long been at the forefront of the burgeoning esports industry, recognising its growth potential early on, paying it the same amount of attention as traditional sports. A significant proportion of R&D at Parimatch is focused on developing esports features to dramatically enhance user experience, which is why the brand is considered to be on of the top esports bookmakers.
Parimatch is the global betting partner of the popular esports team Fnatic and the title partner of Virtus.pro. In 2019 was the official partner to Ukraine's biggest Counter-Strike competition Logitech G National Cybersports League (NCL) and the EPICENTER Counter Strike: Global Offensive (CS:GO) tournament. Parimatch recently established its own major Dota2 competition "Parimatch League", the first time that a betting company has organized its own tournament. Following this success, Parimatch launched Parimatch League CS:GO, an online league for Counter-Strike: Global Offensive teams.

Indian DOTA 2 Team Scripted History once again, won the bronze medal at Commonwealth Esports Championship 2022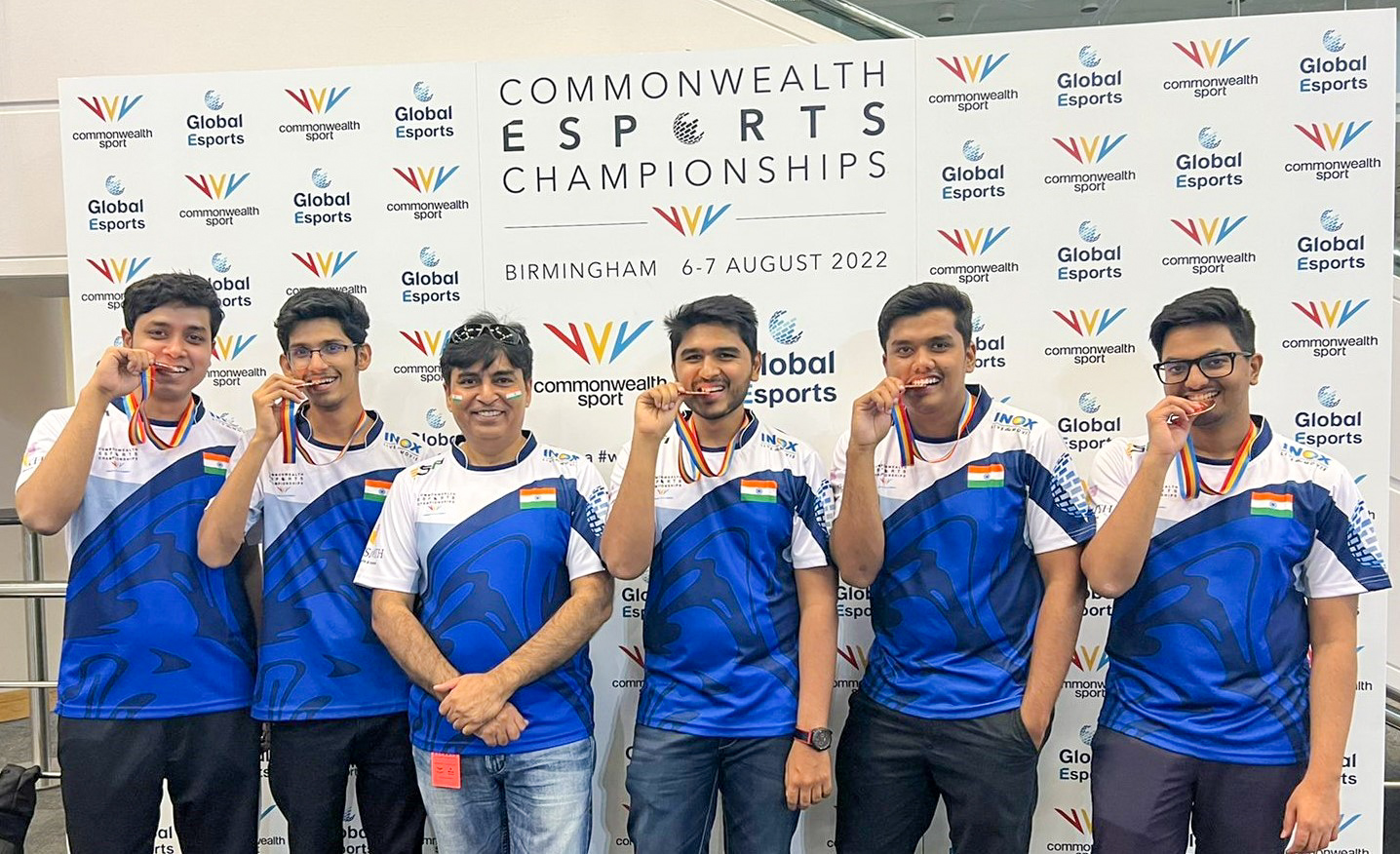 Reading Time:
3
minutes
First, it was during the Asian Games 2018 where Tirth Mehta got the bronze medal in esports (demonstration title) and now the Indian DOTA 2 team produced a power-packed performance to clinch the bronze medal at the first-ever Commonwealth Esports Championship on Sunday.
The Indian Dota 2 team, comprising Moin Ejaz (captain), Ketan Goyal, Abhishek Yadav, Shubhnam Goli, and Vishal Vernekar, defeated New Zealand by 2-0 in a best-of-three format. Despite the early pressure from New Zealand, the Indian contingent kept a cool head and won the first two rounds by taking the enemy's ancient with their intense gameplay and strategies.
"This win symbolises the amount of hard work the team has put in over the years and we dedicate this win to our country. Winning a medal at the Commonwealth was a dream for us and we're super proud as a team. We were very much aware before leaving for Birmingham that the tournament was going to be tough. Keeping in mind the intensity and level of the game on such an international platform, each and every team member gave their best shot during the practice sessions. We have invested a lot of time in preparing the strategies and improving our gameplay, which finally culminated in this win. We would like to thank the Esports Federation of India (ESFI) and Lokesh Suji Sir for their continuous support, motivation & encouragement. We hope that this win will encourage more tournaments around DOTA 2 and other esports titles, which will help the ecosystem as a whole to grow in our country," said an elated Indian DOTA 2 skipper Moin Ejaz after winning the bronze medal.
Earlier in the DOTA 2, India came away with a convincing victory against Wales, got a bye against Trinidad and Tobago, but lost to England. They went on to the semi-finals but couldn't go past Malaysia's team and ended with a bronze medal match with New Zealand, which the team won convincingly.
"This is a historic win. The team DOTA has made the entire country proud by winning the bronze medal in the first-ever Commonwealth Esports Championship 2022. Moreover, it's a dream come true for the Indian Esports Ecosystem as we have won the bronze medal at the Asian Games 2018 as well. The entire esports community is overwhelmed with this win and will fuel many esports athletes to represent India on a global stage in coming years," said Lokesh Suji, Director of Esports Federation of India and Vice President of the Asian Esports Federation.
"Our next stop will be Asian Games 2022, where Esports is a proper medal event, and our focus is to excel in the tournament with multiple podiums finishes and bringing the laurels for our country. The esports community wants and requires esports to be recognised by the government as a sport in India to gain the benefits and support any sports community and athletes would receive. We want our esports industry to grow, develop and be nurtured just like any other sports in India," added Mr Suji.
The Indian team in the Rocket League, which Hargun Singh led with Sandeep Sahani and Rushil Reddy, were not able to make it through after losing out to Canada by 3-0 in the best of five series in their first group stage match. The team faced similar defeats against Wales and England, which resulted in their exit from the Commonwealth Esports Championship early in the group stage.
One of the country's top sports and Esports specialised communication firms, Artsmith – Concepts & Visions and India's Leading Multiplex chain INOX continue their support for this prestigious tournament as the communication and multiplex partners of ESFI, respectively.
Commonwealth Games & Global Esports Federation organised the inaugural multi-nation esports tournament, scheduled in Birmingham from August 6-7. The 2022 Commonwealth Esports Championships were conducted at the International Convention Centre in Birmingham with the presence of the world's top Esports teams. Alongside DOTA2 and Rocket League, PES2022 was also part of the tournament.
WePlay Esports is a finalist of Ragan's 2022 Video, Visual & Virtual Awards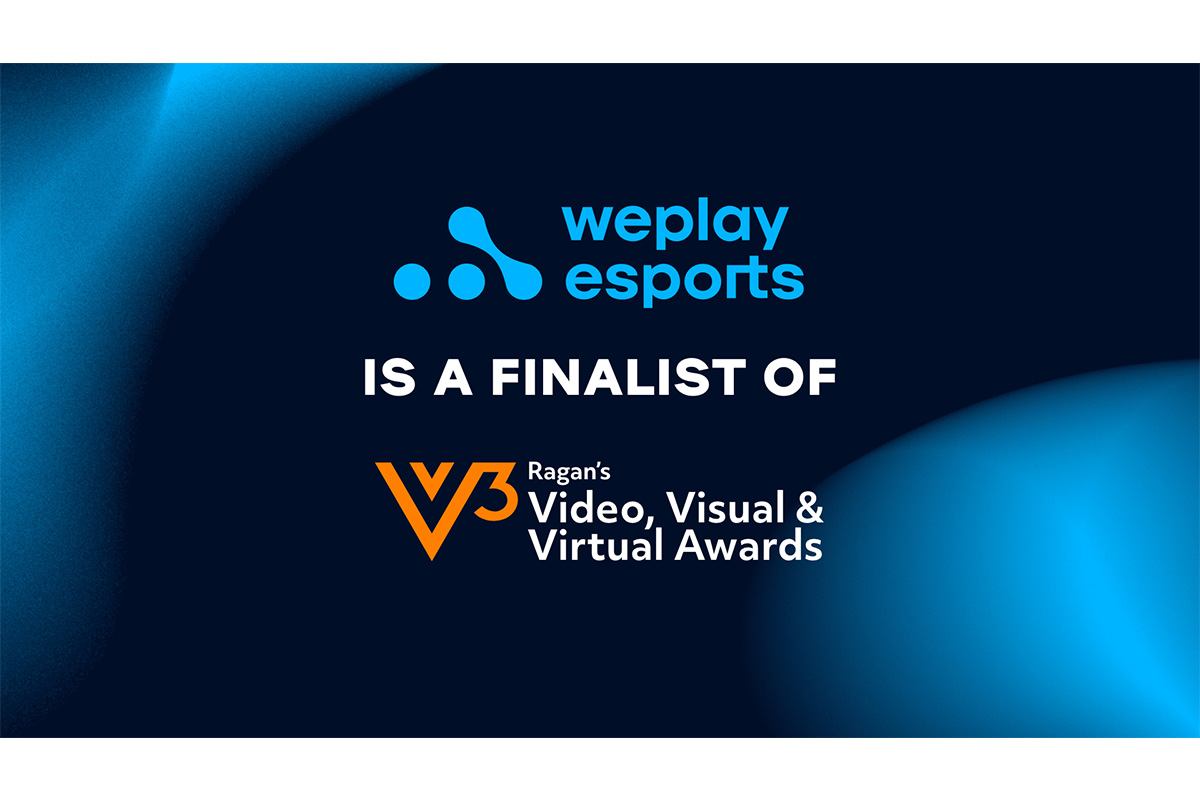 Reading Time:
2
minutes
WePlay AniMajor got shortlisted as a Livestream Event of the year by Ragan's 2022 Video, Visual & Virtual Awards.
Ragan's Awards evaluate video, visual design, and virtual events that managed to engage with audiences remotely. WePlay AniMajor took place amid a COVID-19 epidemic, so sanitary restrictions didn't allow the presence of spectators at the WePlay Esports Arena, Kyiv. Nevertheless, the event went down in history as the most popular Dota 2 Major during the pandemic era – the tournament got 647 214 peak viewers, and the general number of hours watched was more than 37 million based on Esports Charts.
"One may think there is no significant difference between organizing an offline event and an online one. However, the atmosphere of a LAN tournament with spectators is a blast. Our task was to create an event that would be remembered by our viewers forever, even if they couldn't attend in person.
The music, the setting, AR, and other details all made up a new world where our viewers wanted to stay longer. For us, getting recognition for our work is so much needed right now when it's impossible to make this event happen in Kyiv again due to the Russian invasion", says Maksym Bilonogov, chief visionary officer and general producer at WePlay Esports.
The entire WePlay Esports team is waiting for the announcement of the winners, who will be revealed on August 24.
IMSA Launches New Esports Global Championship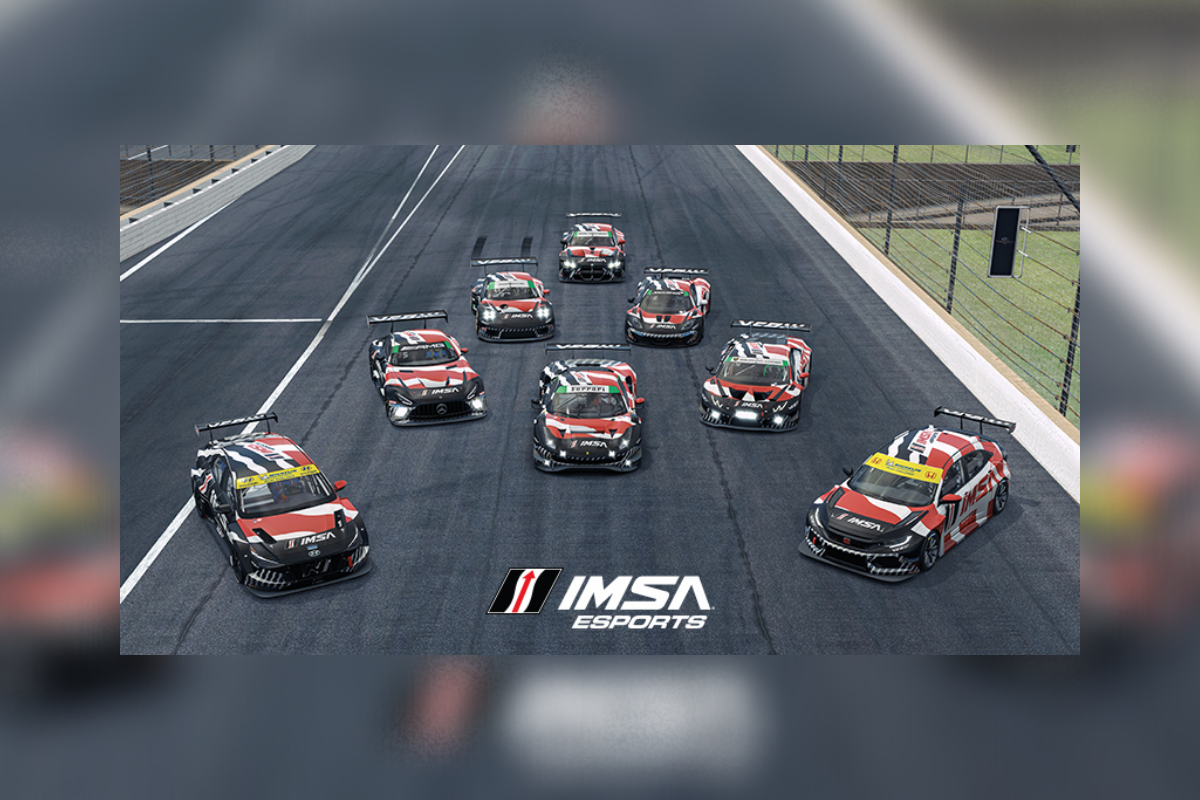 Reading Time:
2
minutes
The International Motor Sports Association (IMSA) has announced the launch of the IMSA Esports Global Championship, an iRacing series dedicated to professional sim racers and sim racing teams.
Although IMSA's association with iRacing dates back more than a decade and includes the IMSA iRacing Pro Series and the IMSA Triple Crown Challenge, the IMSA Esports Global Championship announced now is the first IMSA-backed iRacing series dedicated to professional sim racers and sim racing teams.
The IMSA Esports Global Championship kicks off in October and will feature the world's top professional sim racers and sim racing teams competing for cash purses in each event of the four-race series and for the overall series championship. Races will be broadcast on iRacing and RACESPOT YouTube, Facebook and Twitch social media channels.
In keeping with IMSA's more traditional racing series, the Esports Global Championship will consist of multi-driver, multi-class racing and will feature iRacing's meticulously modeled GT3 and TCR cars. The series will enable professional sim racers and teams to develop close working relationships with eight of the manufacturers competing in the IMSA WeatherTech SportsCar Championship and IMSA Michelin Pilot Challenge: BMW, Ferrari, Honda, Hyundai, Lamborghini, McLaren, Mercedes-AMG and Porsche.
"The IMSA Esports Global Championship is the next step in our esports presence after the success of the IMSA iRacing Pro Series and the IMSA Triple Crown Challenge. IMSA was among the first motorsports organizations to recognize the potential of working with iRacing to blend the gap between sim racing and real racing by including our manufacturing partners. We're excited that eight manufacturers competing in IMSA this year will be participating in the IMSA Esports Global Championship, and we expect that number to increase in the coming years," IMSA President John Doonan said.
"iRacing and IMSA have enjoyed a long and productive relationship. Our partnership with IMSA has enabled more than 160,000 iRacers around the world to race virtual versions of the world's fastest sports cars on North America's iconic road courses. The IMSA Esports Global Championship is a natural and exciting next step in our relationship with IMSA as well as with many of the world's leading makers of high-performance automobiles," said Tony Gardner, president of iRacing .com.