Aspire Global targets regulated markets push with rebranded AspireCore platform (PAM)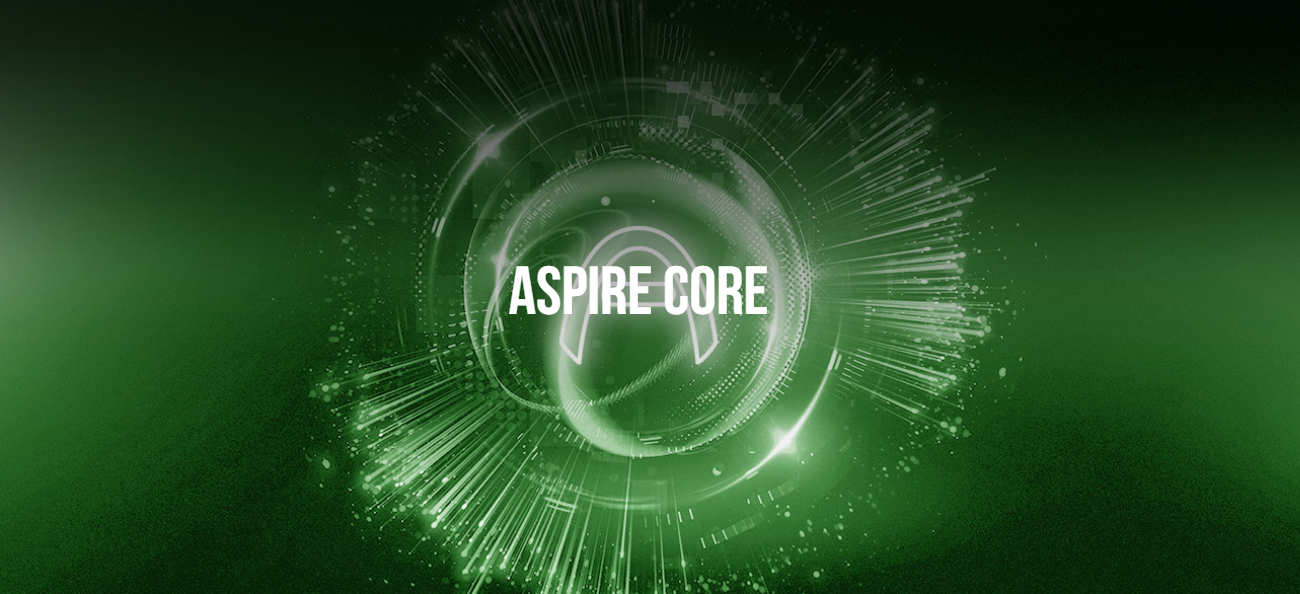 Reading Time:
2
minutes
Ultimate platform offering to provide endless iGaming opportunities
Aspire Global, the leading Gaming supplier, has unveiled its rebranded gaming platform AspireCore, as the company sets its sights on strengthening its foothold in regulated markets across the globe.
AspireCore provides operators with the gateway to endless iGaming opportunities, with its flexible and scalable PAM solution simplifying the process when entering regulated markets. The platform, which is already live in 25 regulated markets across Europe, Latin America, Africa and the US, is packed with a wide range of services that allow operators to focus on building their brand and operations.
Following the acquisitions of Pariplay and Btobet, AspireCore delivers the ultimate solution featuring localised content covering sports, live dealer and casino games from its in-house studio and leading third-party providers. The platform is proven to be highly stable, handling over three billion transactions per month and with an impressive 99.98% uptime over the last year.
The rebrand of Aspire Core follows the company's recent high-profile deals with William Hill and Betfair in Colombia. Aspire Global, the B2B platform provider, has strong ambitions to enter the newly regulated markets of Germany and The Netherlands later this year, and continue to build its presence in Europe, Latin America and the US.
Aspire Global CEO, Tsachi Maimon, said: "The launch of AspireCore heralds a new era for Aspire Global as we ramp up our efforts to become the leading platform provider in multiple jurisdictions across the globe.
"The is the ultimate resource for those operators looking to scaling up their businesses in newly regulated markets. AspireCore is robust and flexible to cater for all requirements and is underpinned by quality content that will be highly appealing to players.
"2021 promises to be an important year for Aspire Global. With a comprehensive offering, we are in a strong position to capitalise on new opportunities and deliver growth for our new and existing operator customers."

Armadillo Studios launches its first slot title – 15 Armadillos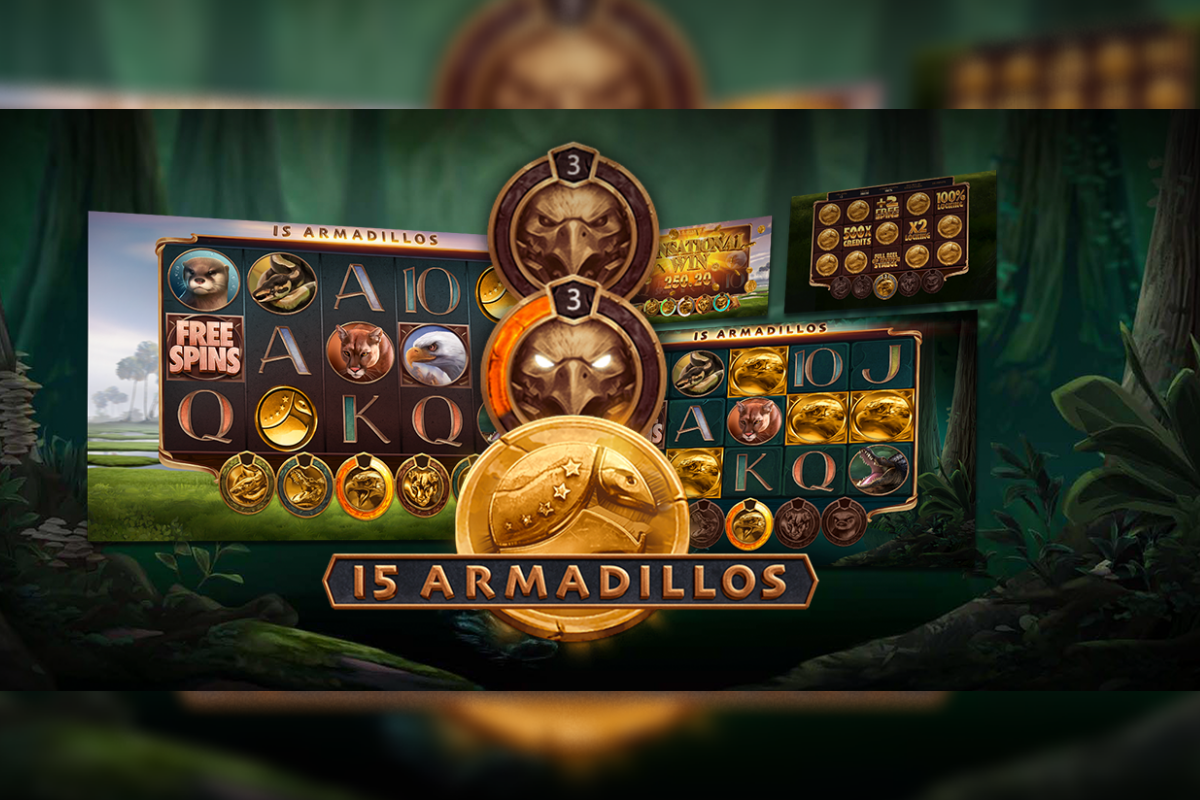 Reading Time:
2
minutes
Armadillo Studios is delighted to announce the official launch of its first game, 15 Armadillos, on the 20th of January. This 5×3 high volatility video slot showcases the natural beauty of the Everglades with a splash of cash via respins, jackpots, symbol collection, Armadillo Link, and free spins.
Players can win again and again thanks to the wild respins, accumulating animal power with each win and building up suspense for the chance to trigger an Armadillo Link – an exciting jackpot feature where each full column of credit prizes also upgrades the jackpot with the top jackpot set at 10,000x for filling all 15 positions.
15 Armadillos fuses symbol collections and pick bonuses to boost the free spin experience to uncharted possibilities. Players are given the flexibility to pick from a massive variety of feature combinations which not only offer a plethora of experiences in each session, but continuous insight into how the next free spins could always top the previous record.
Whether you go with the American Eagle or the Otter free spins, by combining some of the most powerful enhancements together, the game can generate free spin thrills with total wins that almost make the 10,000x top jackpot look small in comparison.
The game will be distributed exclusively by Spearhead Studios and is currently certified in six markets, with more to follow.
David Stoveld, COO of Armadillo Studios, says: "We are proud to debut our first game of many as an American focused gaming studio. Nestled in Florida's beautiful Everglades, 15 Armadillos sets the tone for our innovative style, where volatile features are accumulated into each animal for a truly unique and rewarding player experience."
Armadillo Studios was established in 2021 in Miami, Florida, and it focuses on bringing premium-quality content to the rich and expanding U.S. casino market. Managed by CEO Razvan Haiduc and COO David Stoveld, the studio has recently partnered with the famous female fighter Amanda Nunes for a branded casino game that is expected to hit the market in the second part of the year.
The team's efforts will continue in the following months, with the planned release of another upcoming title, Queen of Egypt – Exotic Wilds.
Oddin.gg to deliver esports betting solution to sports betting platform Novusbet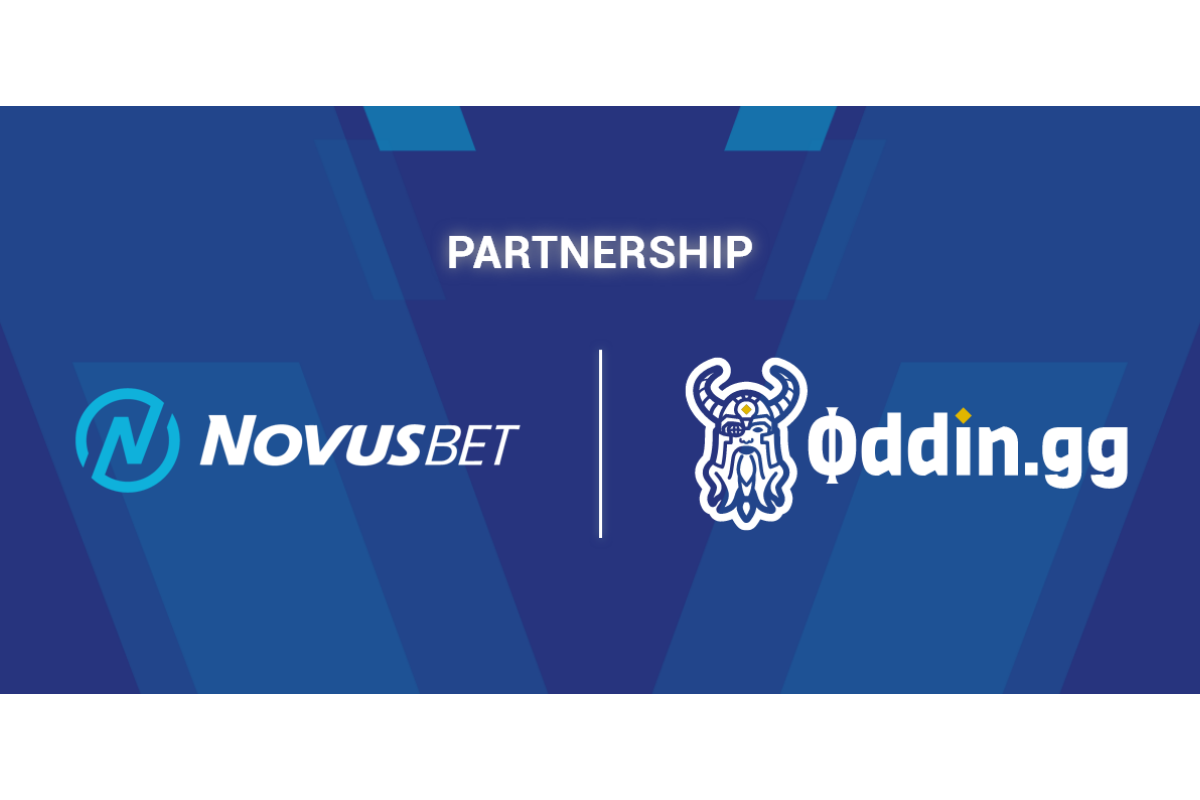 Reading Time:
2
minutes
The global sports betting industry continues to evolve at a rapid pace. As the pastime gets more and more popular with users, it is also becoming more diversified. One of the niche markets that has seen even more rapid and significant growth is esports betting, which offers a potentially large, mostly untapped source of revenue for operators. As esports betting continues to become more widespread, Oddin.gg, the leading esports betting solutions provider, has been selected by sports betting and platform provider Novusbet to help the latter expand its portfolio.
Novusbet operates primarily in Latin America and Africa, where the majority of its clients are located. Going forward, those clients will gain access to Oddin.gg's unique and innovative iFrame esports betting solution. This will allow them to target esports bettors throughout their operational areas, reaching tens of millions of potential new customers.
Oddin.gg co-founder and Managing Director Marek Suchar remarked, "This new relationship with Novusbet is the culmination of hard work on the part of both companies, as well as the recognition of the important role esports betting will play in the larger sports betting ecosystem. We are thrilled to be able to count on this new partnership to extend our reach and look forward to a long and prosperous relationship."
Novusbet will implement Oddin.gg's iFrame at the beginning of 2022. This will give all their clients access to tournaments and events for titles like CS:GO, Dota 2, and League of Legends, already household names in the fast-growing industry.
Simone Suppa, Novusbet Operations Manager added, "Oddin.gg's esports betting solutions stand apart in a market that is seeing greater competition. We are excited to be able to launch their iFrame for our clients, who will benefit from the innovation and advanced technology that Oddin.gg continues to bring to the esports space."
The esports ecosystem has been rapidly evolving over the past decade with explosive growth over the past two years. Esports betting is changing to reflect the developments. Many traditional sportsbooks around the world have embraced esports betting as a core component of their betting markets, poised to tap into a source of revenue that is expected to reach $13 billion by 2025.
NeoGames makes bid to acquire Aspire Global for SEK 111 per share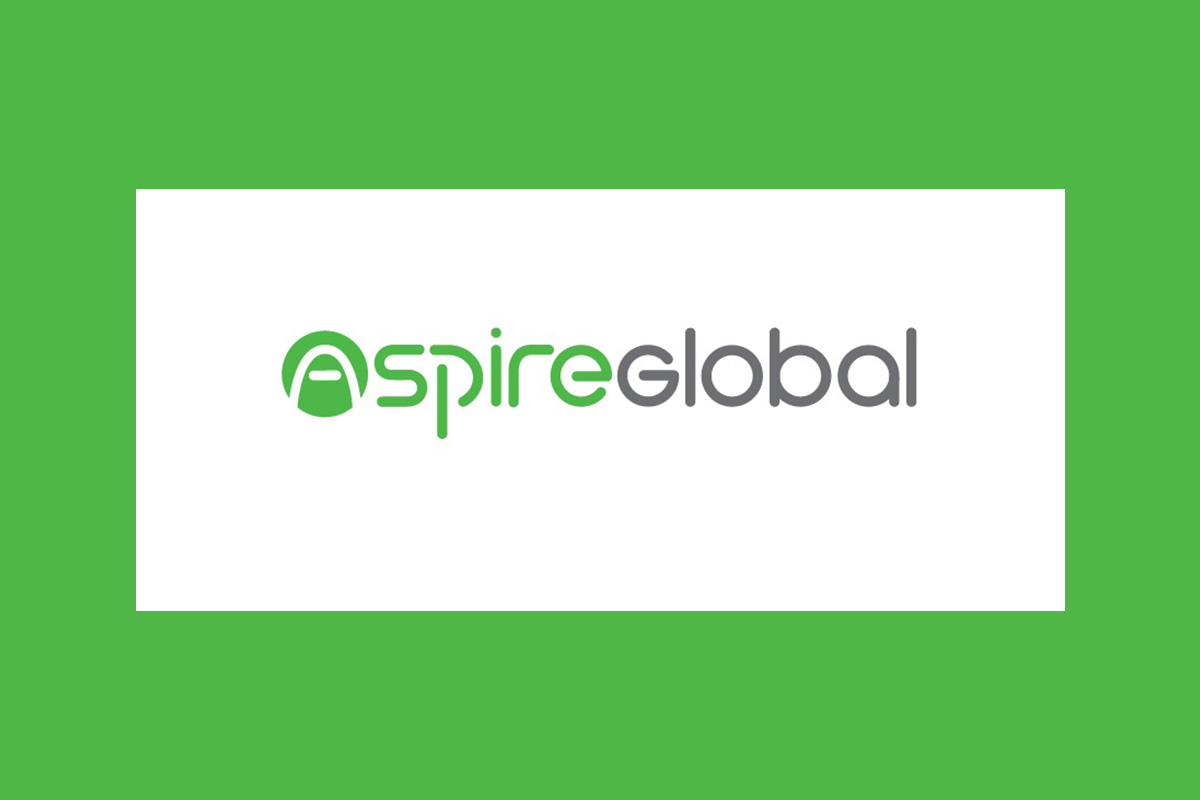 Reading Time:
3
minutes
NeoGames, the global leader of iLottery solutions and services, has made a bid to acquire Aspire Global, the leading supplier of gaming solutions, for SEK 111 per share.
On 17 January 2022, a public tender offer was made by NeoGames S.A to the shareholders of Aspire Global to tender all their shares in the Company to NeoGames for a consideration consisting of a combination of cash and newly issued shares in NeoGames . Aspire Global's main shareholders, who in aggregate own shares corresponding to 66.96% of all shares and votes in Aspire Global, have entered into irrevocable undertakings that enable the other shareholders in Aspire Global to tender their shares to NeoGames and receive 100 percent cash consideration corresponding to SEK 111.00 per share tendered in Aspire Global representing a premium of 41% compared to today's closing price of SEK 78.5 for Aspire Global's share.
This value of the company is between 500-600 million US Dollars.
For the shareholders who elect to receive 100 percent of the consideration in cash, the Last Twelve Month (LTM) EBITDA multiple) would be 16.8x which compares very favorably to the comparable multiples in the space.
For those shareholders electing to take the mix of equity and cash on a 50:50 basis, the EV/EBITDA multiple will be 13.6x due to the proposed share price ratio which, whilst a lower multiple, also compares well to industry comparables. The latter option will be subject to change based on the movement of NeoGames share price pre closing of the Offer.
The synergies between the companies expend more the control in the value chain of gaming and lottery and will allow the group to become a true online leader in regulated markets.
NeoGames will gain access to Aspire Global proprietary products and world leader in the managed services offering, also to big volumes in regulated markets such as Europe, Latin America and Africa.
Aspire Global will be able to accelerate its US entry plans through the existing presence of NeoGames.
Aspire Global will continue to act independently and as an iGaming division in the whole group.
All the employees are expected to continue as usual in both Aspire Global group and NeoGames.
Tsachi Maimon will remain as the CEO of Aspire Global group and will be appointed to be the president of the NeoGames group.
Tsachi Maimon, CEO Aspire Global:
"Aspire Global is a high quality, leading supplier with a one stop shop in the regulated gaming industry. Following the acquisition of Btobet, Pariplay, the recent investment in bingo and the divestment of the B2C division and now this potential merger with NeoGames, we will create a leading global supplier for the entirety of the iGaming and iLottery space overnight. I strongly believe that the two companies are well matched with a solid cultural connection forged over many years of working together which will facilitate meaningful revenue synergies. The deal will allow us to leverage NeoGames' presence in the U.S. to grow even further in this market whilst continuing to roll out new products and support the growth of our regulated clients in Europe, Latin America, Africa and North America. Setting aside the value creation from a financial perspective, both NeoGames and Aspire Global will be able to offer a state-of-the-art enhanced gaming solution as well as supporting growth for existing and new clients. This is an exciting new chapter for my management and employees as we look to lead the space with high quality and innovative products"
Moti Malul, CEO NeoGames:
"This is a highly strategic and transformational transaction for NeoGames that represents perhaps one of the more important milestones for us as a company. We believe that the combination of our two very successful companies will create a leading global provider across all forms of online lottery, sports betting and gaming that would have significant global active presence in many key markets. As a pure-play iLottery provider, we have experienced first-hand the strong convergence and expansion trend of lotteries in many countries globally into online gaming verticals and we believe that with this transaction we will become an even better strategic partner to our existing and future customers. We are excited to also be able to become a leading global provider to regulated gaming operators through the vast experience and product set that Aspire Global brings to our combined entity, together with profound operational experience which is a crucial success factor. The strong ties and cultural fit between the companies, where significant parts of our management teams have worked together and cooperated along the years, provides a great platform for future collaboration and success"