George Russell and Alex Albon lead the line-up for final Virtual Grand Prix event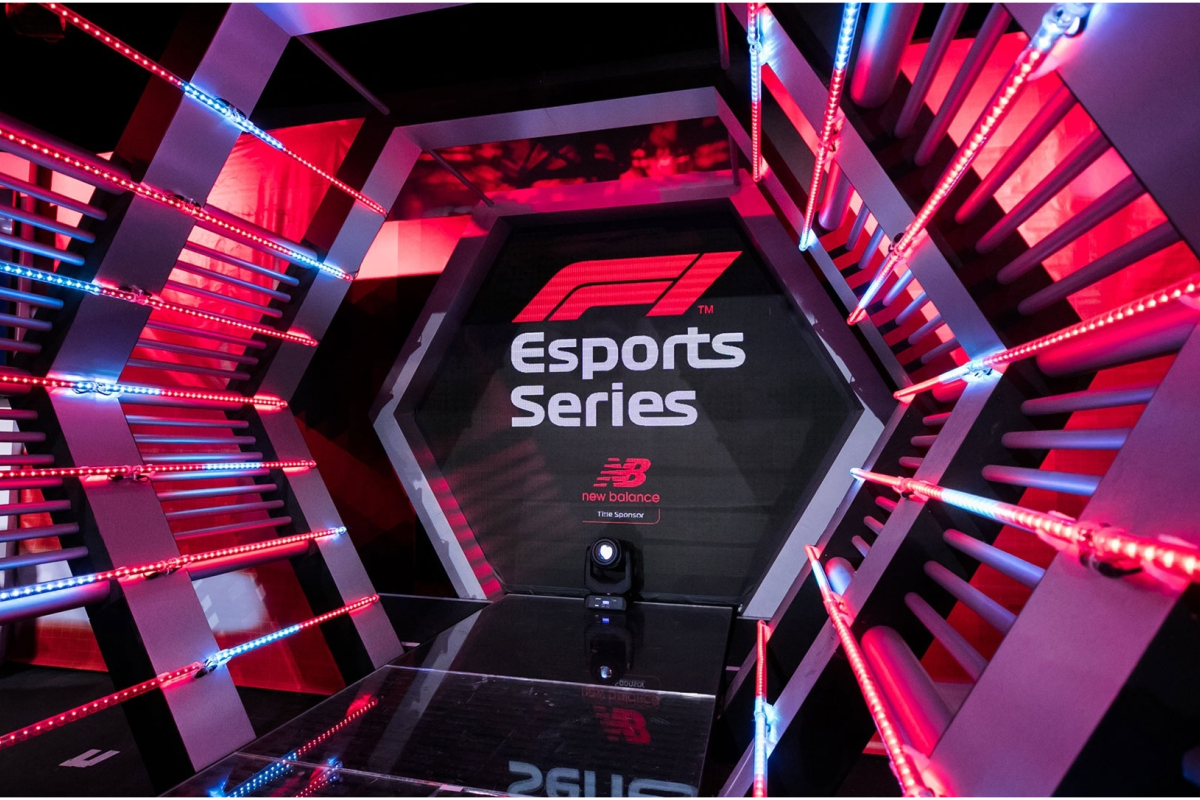 Reading Time:
2
minutes
Williams Racing's George Russell will go in search of his sixth consecutive F1 Esports Virtual Grand Prix victory this Sunday at Interlagos in the Virtual São Paulo Grand Prix. The three-race competition comes to an end this weekend, but it is still all to play for as the teams compete one last time to win a share of a $100,000 prize pot for their charities.
Alex Albon, Red Bull Racing Test and Reserve Driver and Wings for Life ambassador, finished second in last weekend's Virtual British Grand Prix, putting Red Bull in third place in the standings, and will be joined in this Sunday's race by Red Bull Driftbrother Johannes Hountondji. Haas currently lead the championship standings following another high-scoring race for Pietro and Enzo Fittipaldi, who return this weekend to try and secure top spot. Ferrari sit in second position in the standings and are also calling upon young talent this weekend with Ferrari Driver Academy duo Arthur Leclerc and Dino Beganovic competing for them.
Nicolas Prost will be hoping to emulate his father Alain's real-world F1 heroics when he lines up for Alpine alongside French comedian Arnaud Tsamere, whilst Mercedes will be relying on motorcycle rider Jake Dixon and cycling world champion Rohan Dennis, who both swap two wheels for four this weekend. Alfa Romeo continue with the same pairing of Belgium goalkeeper Thibaut Courtois and content creator Jack McDermott, aka The Pie Face, for the third consecutive race, as do AlphaTauri, who will be represented by former F1 driver Vitantonio Liuzzi and professional motorcycle rider Luca Salvadori. The full line-up will be announced across the official F1 social media channels ahead of the event.
Teams are taking part in the Virtual Grands Prix to donate money to charities they have chosen to race for, and each nominated charity will receive a significant donation from the overall prize fund, regardless of whether the team finishes first or last in the standings following this week's final race.
This year's Virtual Grand Prix events will begin with a sprint-race, featuring the teams' F1 Esports Pro Series drivers, to decide the starting grid, before the teams' pairings, made up of motorsport stars, sporting heroes and celebrities, take to the track and compete.
The Virtual São Paulo Grand Prix will be broadcast from 18:00 GMT on Sunday 14 February on the official Formula 1 YouTube, Facebook, Twitch, Huya (China) and Weibo (China) channels, as well as broadcast by international television partners including Sky Sports, ESPN, FOX Sports and Ziggo.
Julian Tan, Head of Digital Business Initiatives & Esports at Formula 1 said: "We are thrilled to have been able to bring fans around the world competitive racing in the off-season for the first time, as we look ahead to start of the 2021 season in Bahrain next month. I'd like to say a big thank you to all the drivers that have taken part in the competition, doing so for their teams' charity, whilst putting on a show for supporters at home. We have a big year ahead planned for F1 Esports, and this has been a fantastic way to kick it off!"

CBBC announces new esports show: Game on Grandparents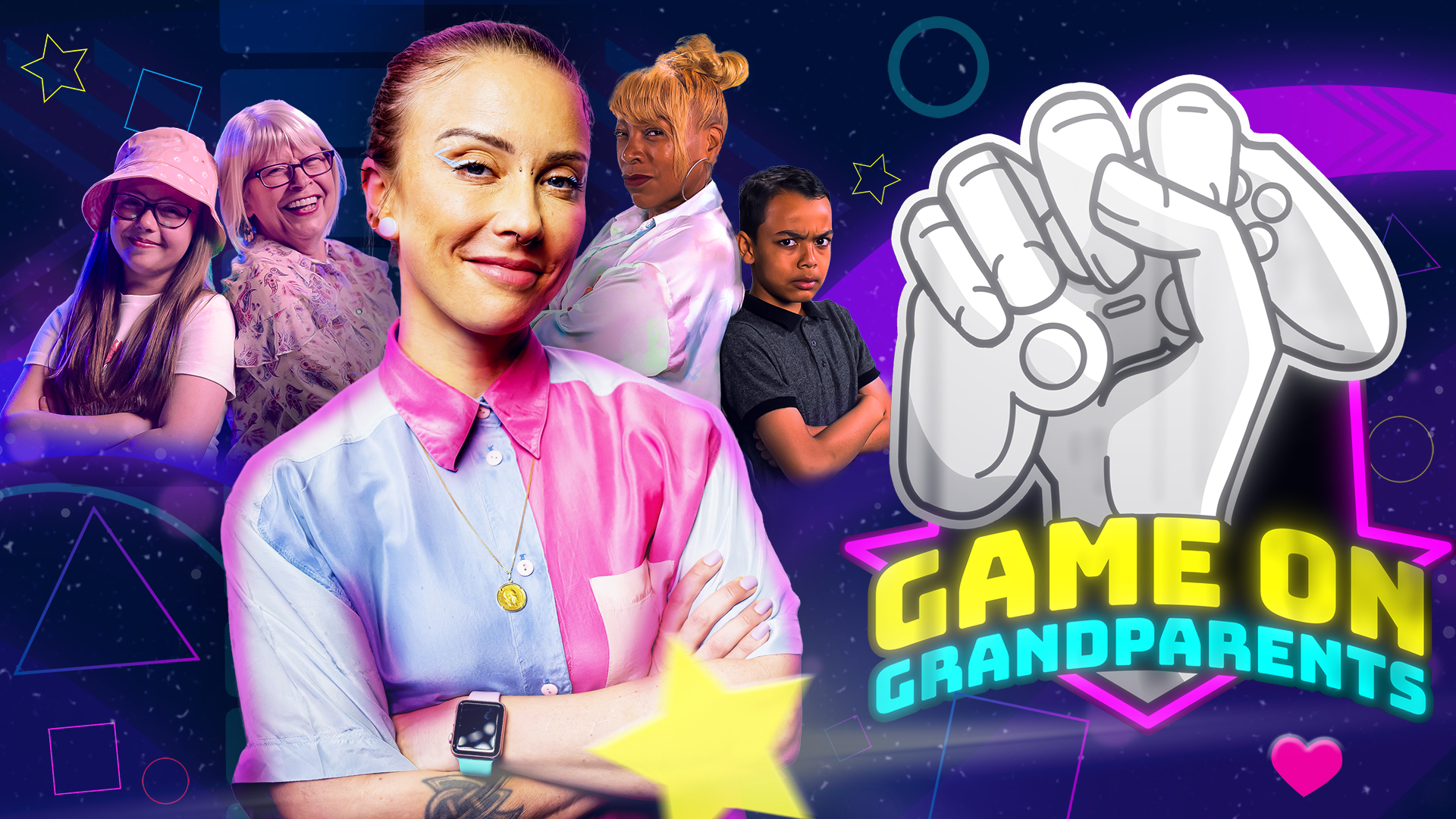 Reading Time:
2
minutes
GAME ON GRANDPARENTS – ELECTRIC ROBIN BRINGS A NEW ESPORTS SERIES TO CBBC  THIS AUGUST
CBBC's Game on Grandparents, is a gaming competition series like no other. Produced by Electric Robin [part of Banijay group], young gamers and their grandparents will step into each other's lives like never before. The first episode airs today Monday 15th August at 09:15 on CBBC and BBC iPlayer.
Girls and boys who dream of playing at an esports tournament are about to get the chance BUT there's a twist, they won't be playing themselves, they'll be training up their gaming rookie grandparents to take part!
And while their grandparents are busy practising, the children have to take on their roles about the house from washing up to walking the dog, to entertaining Grandma's friends for the afternoon – what could possibly go wrong?!
Throughout the series we see 18 sets of teams battle it out to be named Game on Grandparents champions. They compete with some of the biggest gaming titles in the world including Minecraft, Just Dance, Wii Ski, Mario Golf, Mario Kart, Wipeout, Gran Turismo, Super Smash Bros and Splatoon.
Along the way they are given a little bit of help from world-renowned gaming celebrities including, Ali-A, Yammy, Sanna, Jelly, Blackpanthaa, Adam Savage, Vikkstar, Ruby Rube and more, who have a combined reach of over 85million on YouTube alone.
Joining this star studded line up is Game on Grandparents host, Julia Hardy, known for the Top Gear Gaming Show and the BBC Sounds podcast, This Game Changed My Life, and esports royalty Miles Ross offering energetic and exciting commentary throughout.
Julia Hardy, Game on Grandparents Host said: "It's been such a pleasure to see all of our families spend time together and learn from each other, all whilst creating a memory that they'll never forget. I mean who would forget playing on an esports stage in front of a live studio audience just like the pros?
Premiering on CBBC and BBC iPlayer Monday the 15th August at 9:10am every weekday morning for two weeks. All episodes will be available to watch again on BBC iPlayer.
Grandparents and Gaming, what's not to love?
Indian Olympic Association felicitates Bronze Medallist contingent of Dota 2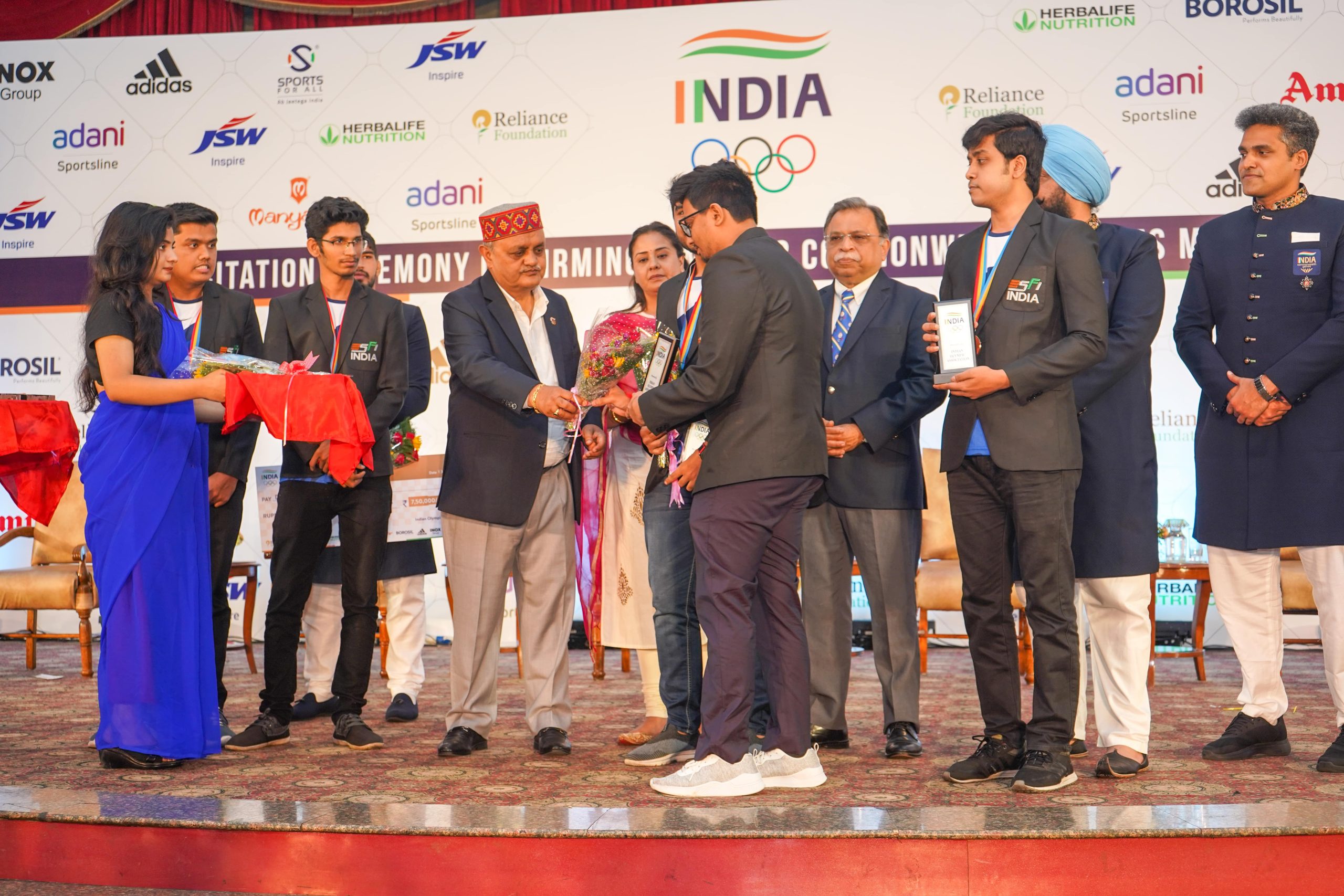 Reading Time:
2
minutes
The Indian Esports contingent was in attendance with the mainstream sports athletes that were rewarded for bringing laurels to the country at Commonwealth Games
The Indian Olympic Association (IOA) felicitated Team India's Birmingham 2022 Commonwealth Games medal winners at The Ashok Hotel, Chanakyapuri, New Delhi, on the evening of August 13. All bronze medallists of the Indian DOTA 2 team – Moin Ejaz (captain), Ketan Goyal, Abhishek Yadav, Shubham Goli, and Vishal Vernekar were presented with the appreciation memento in a felicitation ceremony for their exceptional accomplishment at the recently concluded Commonwealth Esports Championship.
Several dignitaries, including IOA Acting President Mr. Anil Khanna, General Secretary Mr. Rajeev Mehta, Treasurer Mr. Anandeshwar Pandey, Team India's Birmingham 2022 Commonwealth Games Chef de Mission Mr. Rajesh Bhandari, General Team Manager Mr. Maninder Pal Singh, and former IOA president Mr N. Ramachandran, graced the occasion and felicitated the medallists.
This was the very first time that an Indian Esports contingent had been invited to the felicitation ceremony along with the other mainstream sports medallists.
"It is an unforgettable day for the rest of the team and me. To have the opportunity to be here with the other medallists from various sports and get awarded by the Indian Olympic Association for a medal in Esports is a very special achievement. All of the efforts that we took throughout our journey have finally started to bear fruits, with this being just the beginning. We are going to go with twice the energy and motivation into the Asian Games to do even better for the country." said a proud Moin Ejaz, captain of the Indian DOTA 2 Team.
The Indian contingent met with renowned sports personalities such as Harmanpreet Kaur (Indian Women's Cricket Team captain), Bhavina Patel & Sonalben Manubhai Patel (Para TT Player) and Deepak Punia (Indian wrestler) and enlightened them about Esports as well as the basics of DOTA 2, the video game in which they clinched the bronze medal. The contingent also conveyed that Esports will be a proper medal event at the upcoming Asian Games 2022.
"Finally, Indian Esports has found a place on par with the other sports in the country. To be recognised by the IOA for the DOTA 2 contingent's achievement amongst the country's finest athletes feels like a cherry on top of the cake of winning the bronze medal. The trajectory of Esports in India has seen its fair share of highs and lows, but with the Asian Games coming up, the only way seems to be upwards from here. The expectations are undoubtedly high now because of the bar that has been set, but we have complete faith in our Esports athletes to transition this form in the upcoming international competitions and make the country proud.", said Lokesh Suji, Director of Esports Federation of India and Vice President of the Asian Esports Federation.
The IOA officials congratulated the DOTA 2 team on their historic bronze medal, which the ESFI believes is a testament to the relevance of the Commonwealth Games given the rise in popularity esports in India is expected to witness following the national team's medal-winning feat in the inaugural edition of the Commonwealth Esports Championship.
One of the country's top sports and Esports specialised communication firms, Artsmith – Concepts & Visions, India's Leading Multiplex chain INOX and Leading sports psychologist org Mandeha continue their support as the communication, multiplex & sports psychologist  partners of ESFI, respectively.
Massive News for the Esports Industry with Potential Inclusion in the Commonwealth Games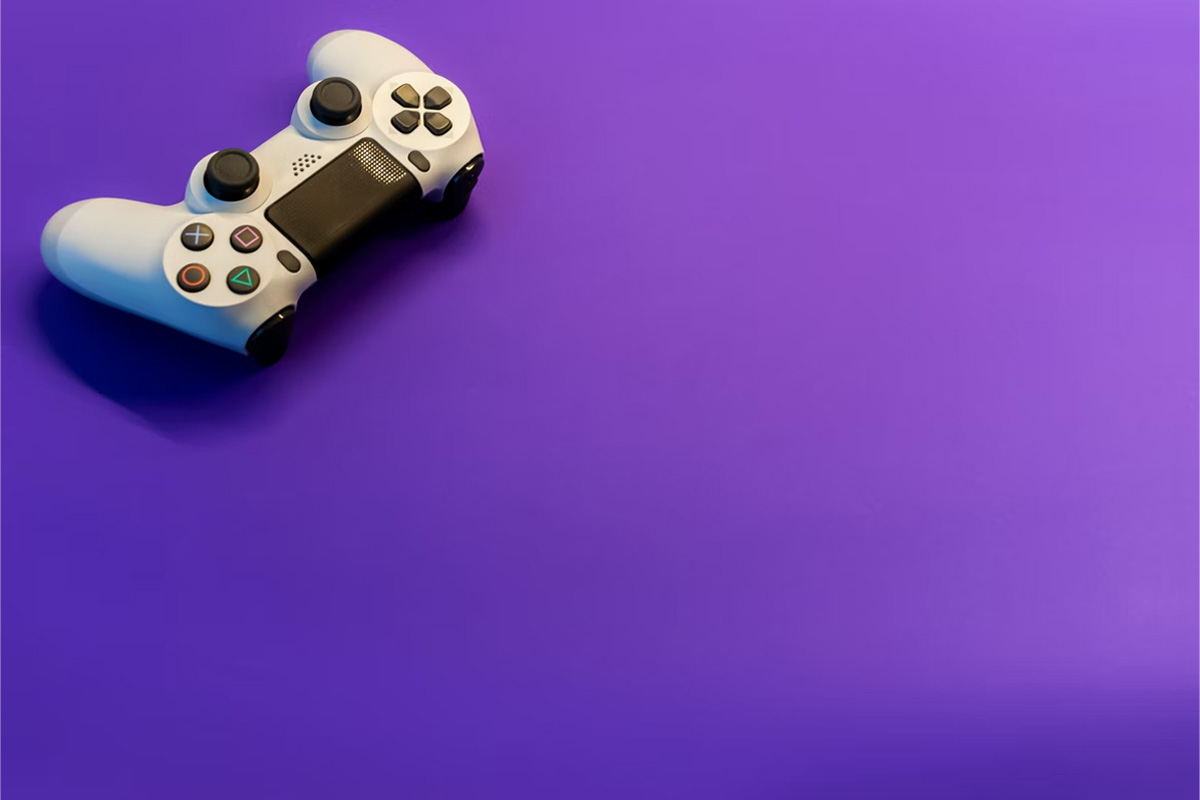 Reading Time:
2
minutes
Esports is one of the fastest growing industries in the world and there's no limit to how big it could become. It's already breached a valuation of $1 billion, and it's expected to grow to $13.05 billion by 2025.
One of the greatest indicators that competitive gaming is going mainstream is the fact that it has been recognised by the Commonwealth Games. Indeed, it is expected to be included when the event takes place in Victoria in 2026.
Test Run Has Already Taken Place
A few years ago, the thought of seeing Esports at the Commonwealth Games would have been laughable. Now, it is a realistic prospect. It was recently reported that a dry run of the Commonwealth Esports Championships was held in Birmingham, England, at the 2022 Commonwealth Games to see if this type of competitive action could be included as an official event in 2026. It went well and garnered positive feedback from the people involved.
The Victoria edition of the Commonwealth Games is set to take place in 2026, with 16 sports already confirmed. However, the organisers are hoping to add more to the schedule with Esports being strongly considered. Competitive gaming has proven to be a popular spectator sport, with more people tuning in to watch it every year. By 2026, there could be close to a billion people watching Esports, meaning that it would be a popular inclusion at a major event.
Esports has been referred to as the "new sporting frontier," and it wouldn't be surprising to see it gaining even more credibility in the next decade. Even the world's biggest traditional sports had to start somewhere. Football and cricket are now well-established and loved the world over, and there's nothing stopping Esports from following a similar trajectory.
How Will This Affect Related Industries?
With the Commonwealth Games set to take place in Australia next time, the country could be in a prime position to capitalise on the inclusion of Esports. Part of the success of competitive gaming up to this point has been thanks to related industries pushing it, along with big name companies striking sponsorship deals. Australian companies, therefore, will most certainly seek to capitalise in 2026.
The betting industry was built around traditional sports, and it is now a behemoth industry around the world. In Australia, online betting is so popular that there are countless sites vying for bettors' attention. Indeed, there are so many to sift through that people turn to comparison sites that list the best ones based on their offers and ratings. Bettors simply scroll through and then click a link to be taken directly to a site.
Many of these online sportsbooks are already offering eSports betting, and the number of markets available is only set to rise in the future. When the Commonwealth Games rolls around, betting sites could benefit from special offers. They may also start to have a greater focus on Esports, thus drawing more attention to the competitive gaming industry.
Esports at the Commonwealth Games isn't just huge news for the industry itself, but it's a great move for related industries. Australian companies are set to benefit in 2026, with the betting industry being in a particularly strong position to take advantage.