REVEALED: These are the Online Games that Cause the Most Arguments 🎮💔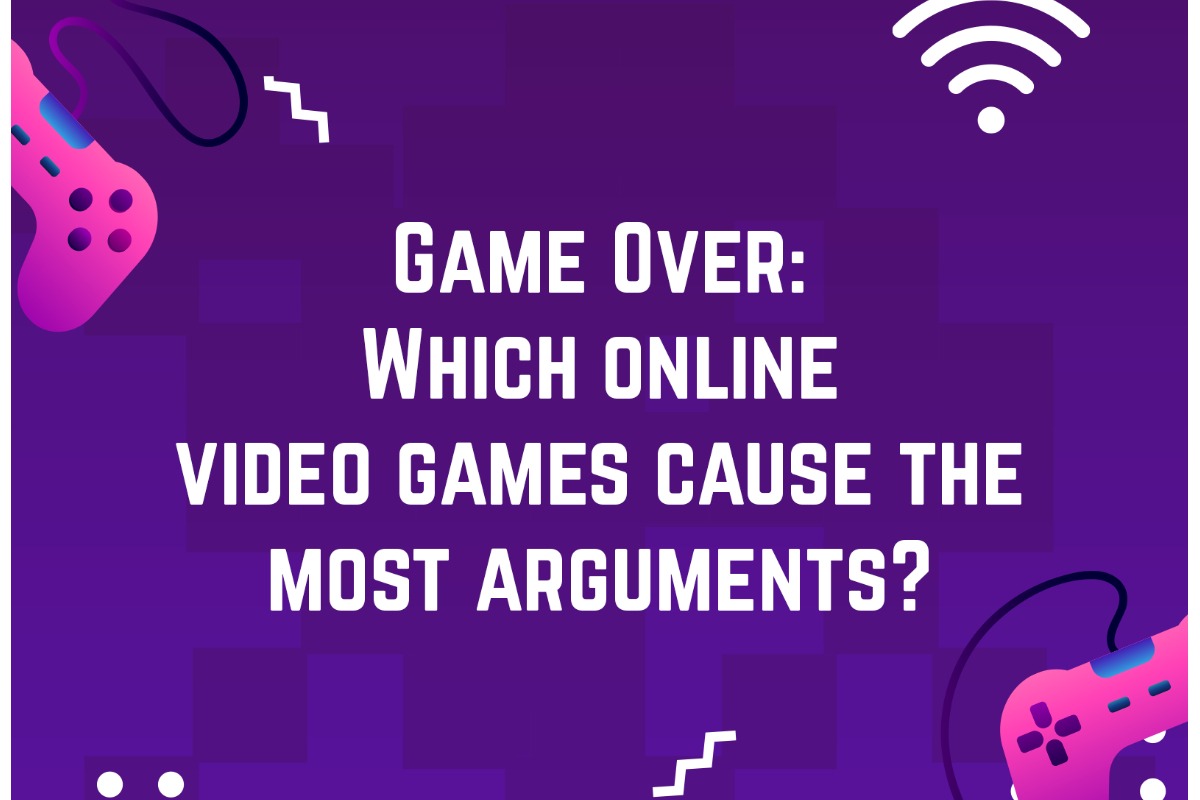 Reading Time:
4
minutes
1 in 50 couples row over gaming every day

Call of Duty

is the

online game most likely to cause a rift between couples

1/4 Women

have (unsuccessfully) tried to

ban gaming in the house,

compared to

1/5 Men

25% of men have thought about breaking up with their partner because of online gaming-related arguments, compared to 17% of women
With Valentines day almost a week away, new data from CardsChat.com reveals which online games cause the most arguments in a relationship. CardsChat surveyed 1,000 UK adults whose partner plays online games, to find out how gaming affects relationships. CardsChat also spoke to three relationship experts to explain the findings.
1 in 50 couples row over games every day 
Out of the 1,000 surveyed, 1 in 50 couples said they argued over gaming every day! 1 in 25 of the respondents said they squabbled a little less, 'just' 250 to 300 times per year, while 3 in 25 'fessed up to having gaming-related rows 150 to 200 times a year.
| | |
| --- | --- |
| Arguments per year | No. of couples |
| 50-100 | 1 in 4 |
| 150-200 | 3 in 25 |
| 250-300 | 1 in 25 |
| Every day! | 1 in 50 |
According to the survey data, Call of Duty is the online game most likely to cause a rift between couples with 38% of couples admitting to have argued about time spent on the game.
Fifa is a close second, with 34% of couples confessing to argue over the football game.
According to Iain Macintosh's book, 'Football Manager Stole My Life', the titular game was cited as a factor in a whopping 35 divorce cases back in 2012. However, despite these stats, we found that the addictive micromanagement game came fourth with 15%.
| | |
| --- | --- |
| Game | Argument about time spent on the game |
| Call of Duty | 38% |
| Fifa | 34% |
| Fortnite | 21% |
| Football Manager | 15% |
What the expert says:
So what's behind these rows? Chris Pleines, a dating expert from Datingscout says forgetting important dates and a lack of quality time can contribute: "Being preoccupied with gaming will most likely let you forget what day it is, especially if you pull an all-nighter. Instead of preparing something special for your partner, you are busy levelling up on your game."
Let's hope that these gamers don't forget about Valentine's Day!
Who Is Trying — and Failing — To Ban Gaming?
1/4 Women Vs 1/5 Men
We dug deep into our research to find out who is trying to ban gaming in these households. The girls just edge it slightly, with one quarter of female respondents admitting to unsuccessfully trying to ban gaming in their house. While around one fifth of men said they had also tried unsuccessfully to put a stop to gaming in the home.
What the expert says:
We spoke to Susan Trombetti, leading matchmaker, relationship expert, and CEO of Exclusive Matchmaking, to delve even deeper into the impact of gaming on relationships. She told us: "Gaming is a way to be connected without really connecting with people thus sometimes increasing your social isolation. This can cause issues for relationships."
Her advice? "Some things you can try are limiting time spent on the game instead of banning them altogether. Opposed to making your household a gaming free household, if your partner enjoys it, consider limiting the time gaming, similar to how you may set boundaries like no phones while eating dinner together. Small compromises may work for you and your partner."
Gaming Causing Break-Ups

25% Men Vs 17% Women
Have thought about breaking up with their partner over gaming
Our data reveals that 25% of men have thought about breaking up with their partner because of online gaming-related arguments. Compared to 17% of women surveyed admitting they've considered calling time on a relationship for the same reason.
What the expert says:
Dainis Graveris, a certified sex educator and relationship expert at SexualAlpha suggests that: "When people play online games, they become a part of something that involves responsibilities, loyalties, and interactions. These interactions, however, don't spill through with their relationships offline.
And why does this seem to bother more men than women? Dainis says:" it boils down to the male gamer's motivations for playing online games that's why you can find that most of them get into serious fights with their partners and have thought about breaking up with them.
For instance, some male gamers feel that playing online games helps alleviate stress, serves as an outlet for negative energy, and/or helps them regain a sense of control. When their female partners don't understand their motivations, they take offense and get into serious arguments".
Peace of the action
Considering how many relationships are on the ropes due to online gaming, we started thinking about how couples can avoid the agro.
The simple solution? Get gaming included in your vows 💍 Or if you're not married, write some up into your living arrangements. We took the liberty of writing some up…
'Do you [insert name] promise to play only an hour of gaming a day?'
'I promise never to ban gaming in the house'
'I vow to always put you first, even when I'm playing Fortnite'
'I promise never to keep score, even when I'm beating you at FIFA'
'I vow to never let the PS5 come between us'
'I [insert name], take thee, [insert name]….forsaking all others…'til COD do us part'
'What's mine is yours and what's yours is mine…except the Xbox'

Progressive Jackpot Networks in 2022 Set to Create a Record Number of Millionaires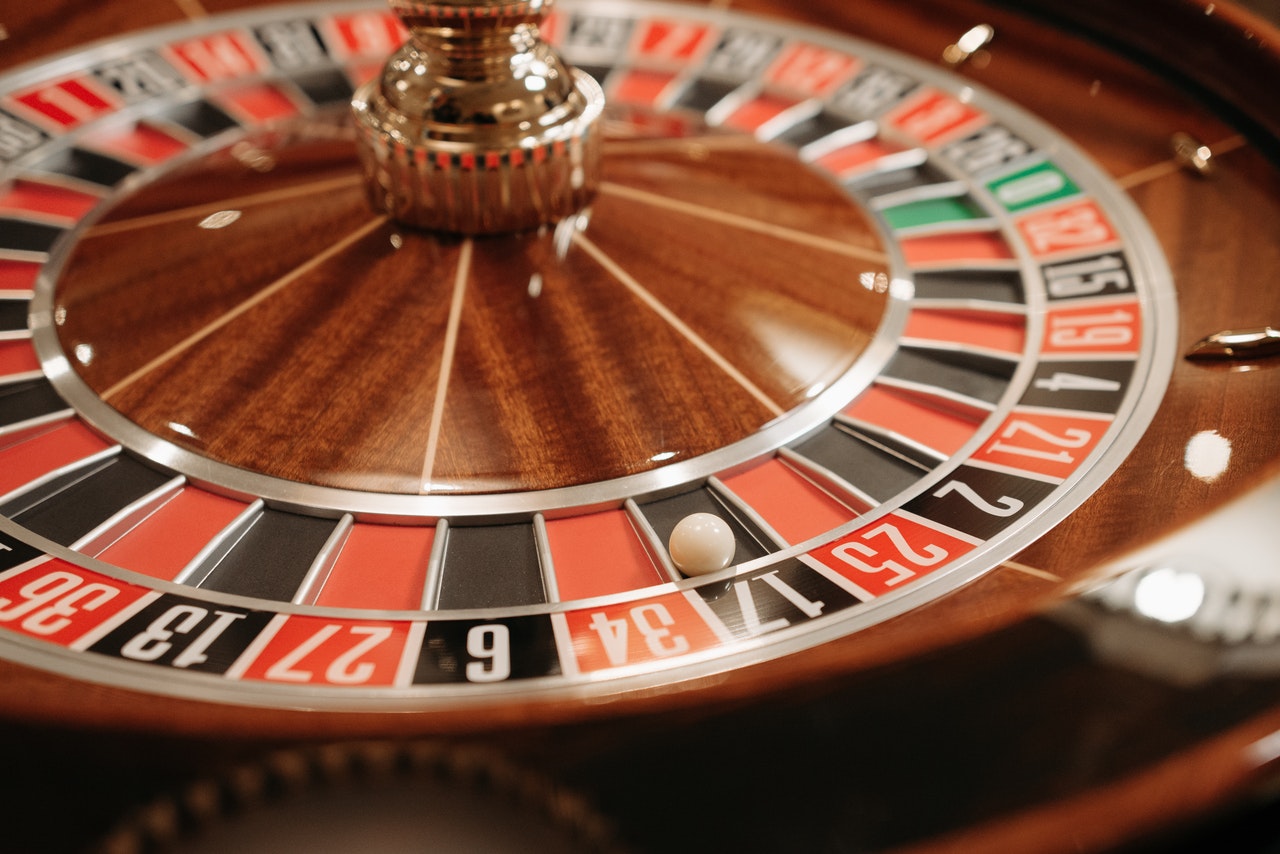 Reading Time:
2
minutes
The online casino scene is constantly shifting with new trends and leading the way is B2B solutions provided to online casinos which end with player consumption. New technology is changing the industry's landscape, existing concepts are moving in new directions creating more engaging and enticing gameplay.
A leading online casino portal reviewing the best places to play online casino games – Playcasino.com – recently noted that one of the major shifts occurring on the current iGaming landscape is the rise of progressive jackpot networks. For example, progressive jackpot networks are one of the latest trends. In the past, stand-alone progressive jackpot slots hit the headlines with million Euro wins, yet these slots paid out their millionaire jackpots sparingly.
Fast forward to 2021-2022, and we are now seeing progressive jackpot slot titles clubbed together into networks. With multiple slots connected into a single network, news of million Euro jackpots is almost a weekly occurrence. Some of the companies involved in these B2B jackpot networks include SoftSwiss, Yggdrasil, and Microgaming.
Of course, Micogaming's Mega Moolah network is running away with the crown for top paying progressive jackpot network online today. Microgaming's overall jackpot payouts currently sit at € 1.5 billion with Mega Moolah jackpot wins contributing a large portion of that sum. In the past 12 months, the Mega Moolah network has paid out close to € 150 million, and in that time, it has risen from 2 slots to 8 slot titles with more lined up for release over 2022. Even more noteworthy is that with multiple slots linked to the same jackpot, Mega Moolah broke the Guinness World Record for the largest online jackpot payout, which was €19.4 million coming from its Absolootly Mad slot title.
With Microgaming's success, companies like SOFTSWISS have taken note. SOFTSWISS operates one of the fastest-growing casino aggregation solutions online with € 6 million bets processed per month. The company sees the potential and future for progressive jackpot networks and thus designed a 'Jackpot Aggregator' tool. Operators using this platform club together video slots from various providers with the main jackpot that continues to rise. Anyone playing on one of these slot titles has a chance of landing the jackpot through a random trigger.
Online casinos are already using the SOFTSWISS aggregator network, which has now been shortlisted for Global Gaming Awards for 'Product Launch of the Year' 2022. Product Manager, Aliaksei Douhin, stated that the nomination is an inspiring new experience for the company and its Jackpot Aggregator.
Another noteworthy jackpot platform on the rise is Yggdrasil's jackpot slots collection. Recently Yggdrasil made its mark by bagging the International Gaming Awards Slot Provider of the Year honors. And this is yet another company that is rising through the ranks of progressive jackpot payouts. The company's jackpot games are so popular that it recently reported a record jackpot payout of € 7.8 million, and to kick off 2022, its Joker Millions paid out €6 million. The response from Yggdrasil's Head of Products & Programs, Stuart McCarthy, said that the company couldn't have asked for a better start to the year.
There is no doubt that linked progressive jackpot slots inside a single network will produce more millionaires than seen before in iGaming. The best online casinos for 2022 will be partly spurred on by the introduction of jackpot slots that are part of these impressively high-paying networks.
Raptor PR wins trio of clients across gaming, metaverse & NFT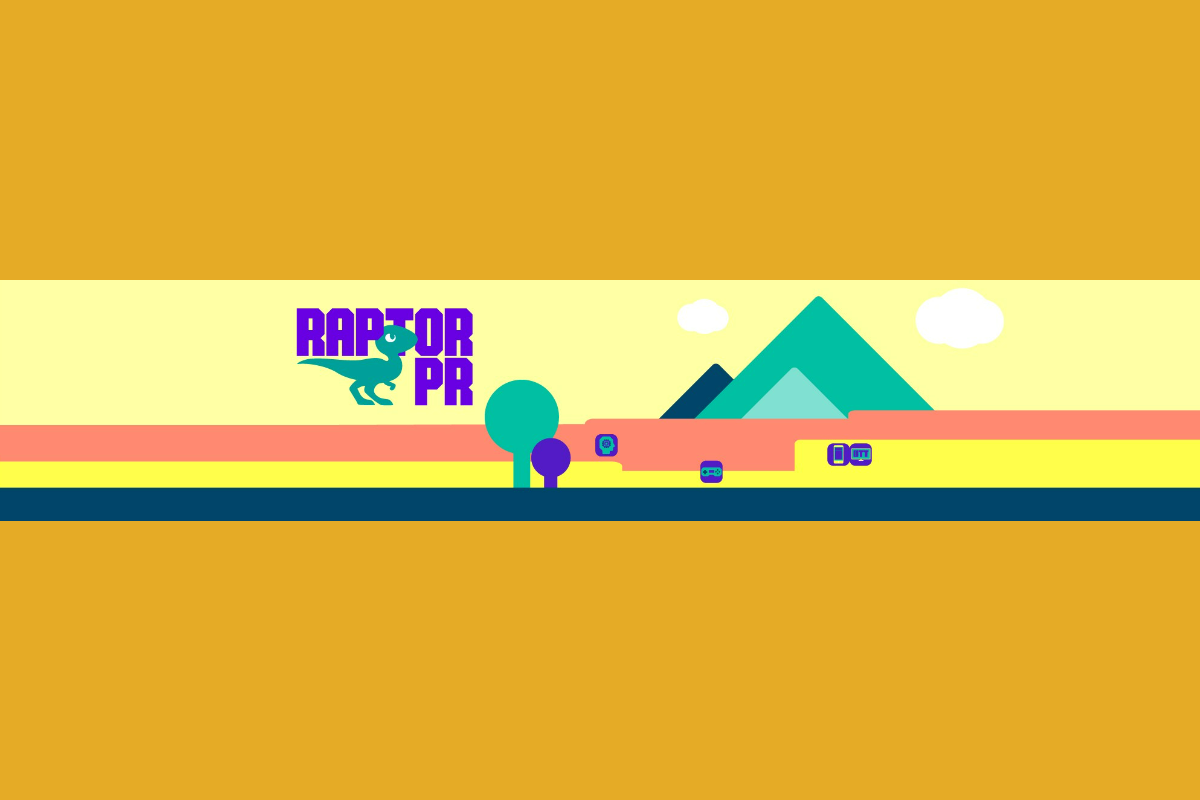 Reading Time:
3
minutes
Raptor PR – the digital communications agency for video games, media and metaverse brands – is kicking off 2022 in style with a trio of new industry-leading clients:
Dubit – a renowned games studio, developer of virtual worlds and creator of branded metaverse content such as esports, concerts and fashion shows;

Gismart – a developer and publisher of app store topping mobile games and entertainment apps which recently reached the one billion downloads milestone;

Fancy Bears – a PFP (personal profile picture) NFT metaverse project.
Rana Rahman, Founder and MD of Raptor PR, commented:
"Raptor PR is at the bleeding intersection of video gaming, media and the metaverse – which are the recession-proof, high growth tech industries of the next decade and beyond. Having witnessed the chaos of the early days of the internet, Raptor PR is wholly committed to creating hyper-targeted fame for ambitious tech clients who are imbued with authenticity and integrity at every touch point."
In December 2021, Raptor PR worked with Dubit to announce the studio's $8M USD funding. Dubit is a bonafide world leader in creating experiences in virtual worlds such as Roblox, which has 50 million daily users. Raptor PR is developing a laser-focused communications campaign to further establish Dubit's position as the gateway for brands looking to enter the metaverse today, targeting tier one video gaming, media, advertising, business and technology vertical media channels.
Matthew Warneford, CEO and Co-founder of Dubit, commented:
"Team Raptor offers Dubit and its associated brands a unique mix of senior and diverse industry talent, and extensive experience in b2b communications in online gaming, advertising, business, technology and Web3. They're an agency expressly built to support companies like Dubit, because high quality coverage in the right places has a proven and meaningful impact on business outcomes."
Raptor PR will further consolidate Gismart's reputation as a world-class developer and publisher of hit mobile gaming and lifestyle apps. Team Raptor is leading on global communications messaging, positioning and thought leadership strategy, helping to directly influence Gismart's ambitious growth strategy for 2022, targeting a diverse array of stakeholders including entrepreneurs, developers, publishers, gamers and lifestyle audiences.
Lana Meisak, VP, Business Development and Marketing at Gismart, commented:
"Once again, we're pleased to be picking up communications strategy and tactical activation with 'Rana Raptor' and his talented team, as they have a clear track record for success in gaming and tech industries. The nerdy team of Raptors has already hit the ground running during January 2022, and we can't wait to see how the year unfolds with this dream team of comms pros."
Completing its roaring start to the year, Raptor PR will also turn its attention to the nascent PFP NFT industry by raising awareness of Fancy Bears – the latest project from Polish metaverse platform, Fanadise. The limited edition Fancy Bears NFT collection sold out in just eight minutes in its pre-sale with holders benefiting from a range of incentives from personalised merchandise, profit-shares from its DAO Fund, events, prize draws and exclusive NFTs from ambassadors such as Jay Alvarez and Floyd Mayweather. Raptor PR will drive the project's positioning as the European version of the Bored Ape Yacht Club, boosting the resale value and highlighting the benefits for holders.
Bartek Sibiga, Co-founder of Fanadise and Fancy Bears Metaverse added:
"The Metaverse and PFP NFT market are exploding right now and we knew we needed to capitalise on these opportunities. As a start up we work at speed and so it's important to have an agency team that can work at our pace, spot great opportunities, pivot and act with autonomy. We know that Raptor has a great reputation for building tech brands that are constantly innovating and so they are a great fit for us."
Exclusive Q&A with GAMING1 COO Interactive David Carrion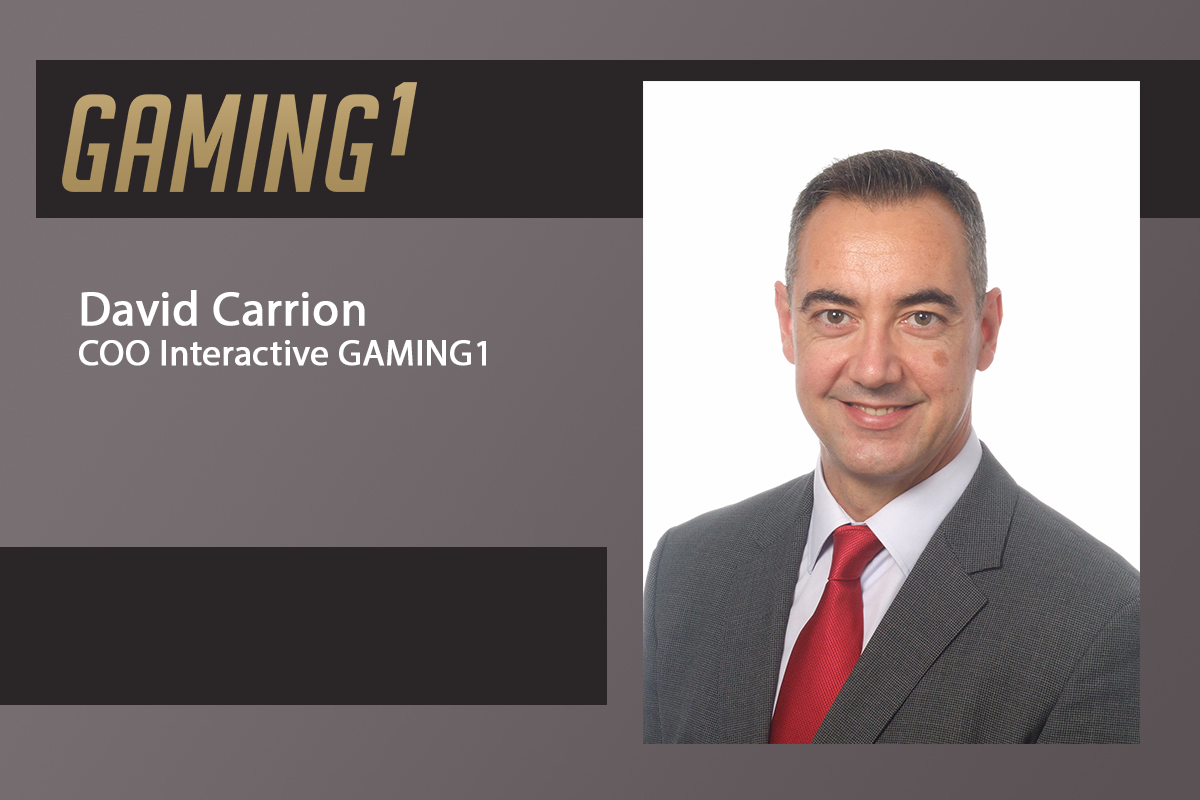 Reading Time:
3
minutes
Having made the leap from CMO to COO Interactive, GAMING1's David Carrion has set his sights on the company's expansion in the Netherlands, the US and other regulated markets as it develops at pace.
European Gaming caught up with him on the leading gaming and sports betting partner's exciting plans for these markets as well as his philosophy towards work.  
Since joining GAMING1 as a CMO over year ago, before being promoted to COO Interactive, how would you say your time at the company has gone?
So far, my time at GAMING1 has been better than I ever could have imagined. It's been a fantastic journey that has allowed me the opportunity to meet some incredible people who have shown me exactly why it's such as exciting company to work for.
Together, we've been able to lay the groundwork and infrastructure around scalable, data-driven products that will help the company grow in regulated markets considerably in line with our clear five-year strategic plan.
How has the change from CMO to COO Interactive been, was there anything that stood out as you've began to upgrade what you've delivered for Belgium's favourite supplier?
Naturally, I've taken on a lot more responsibility with regards to our product offering. This has proved to be a very exciting challenge, especially with regards to expanding into new markets. Next on my list of objectives is to focus on aligning our business and technology objectives, which will ensure that we can dictate our own pace and set us on the right path to international success.
Your data-driven skills and experience have been a valuable asset to the company so far, how will you expand on these in your new role as COO Interactive?
We have a very strong vision of what we want to build, however, our customers often have other ideas on how to use our products. Because of this we've been able to utilise data and customer behaviour analytics as a great tool to drive us forward, while also helping us find a competitive advantage in the market. Naturally, customers expect the scalability and flexibility to grow their offering and we continue to optimise our products to facilitate that.
As GAMING1's new COO, what are your main goals and aspirations?
Ultimately, my long-term aspiration is to see GAMING1's growth and development explode way beyond our expectations by building an operational model based on scalability and speed. I would also like to see us consolidate our strong position as a market leader, while mounting a real challenge in new and emerging markets, such as the United States and the Netherlands.
With GAMING1 set to launch in the US and Netherlands towards the end of 2021, can you speak more about the company's growth plans? 
We already hold a strong market share in some of the biggest existing regulated iGaming markets such as Belgium and Portugal, and we now have a real opportunity to grow in betting, which is incredibly exciting.
Our flexible business model and the way we operate our brands, joint ventures and turnkey solutions allows us to take on exciting opportunities in the United States and Netherlands. Our plan is to double our revenue by 2025, outperform market trends and become a truly international operator.
Last but not least, plenty of the people in the industry know about your extensive track record – how are you looking to bring that expertise to the table in the coming years as we enter a new era of gaming?
Firstly, it's important to realise that people are the company, not just one individual. But in terms of how I'm going to bring my own expertise to the table, one day at a time! My approach has always been very straightforward: Be humble, have fun, and realise that difficult is not the same as impossible, as long as you're well prepared.
As a result of hard work, common sense and a strong desire to succeed, I've gotten to where I am today. With those principles in hand, I believe I can elevate the performance of our talented teams to deliver on this new era of gaming, whatever direction that may take.