REVEALED: These are the Online Games that Cause the Most Arguments 🎮💔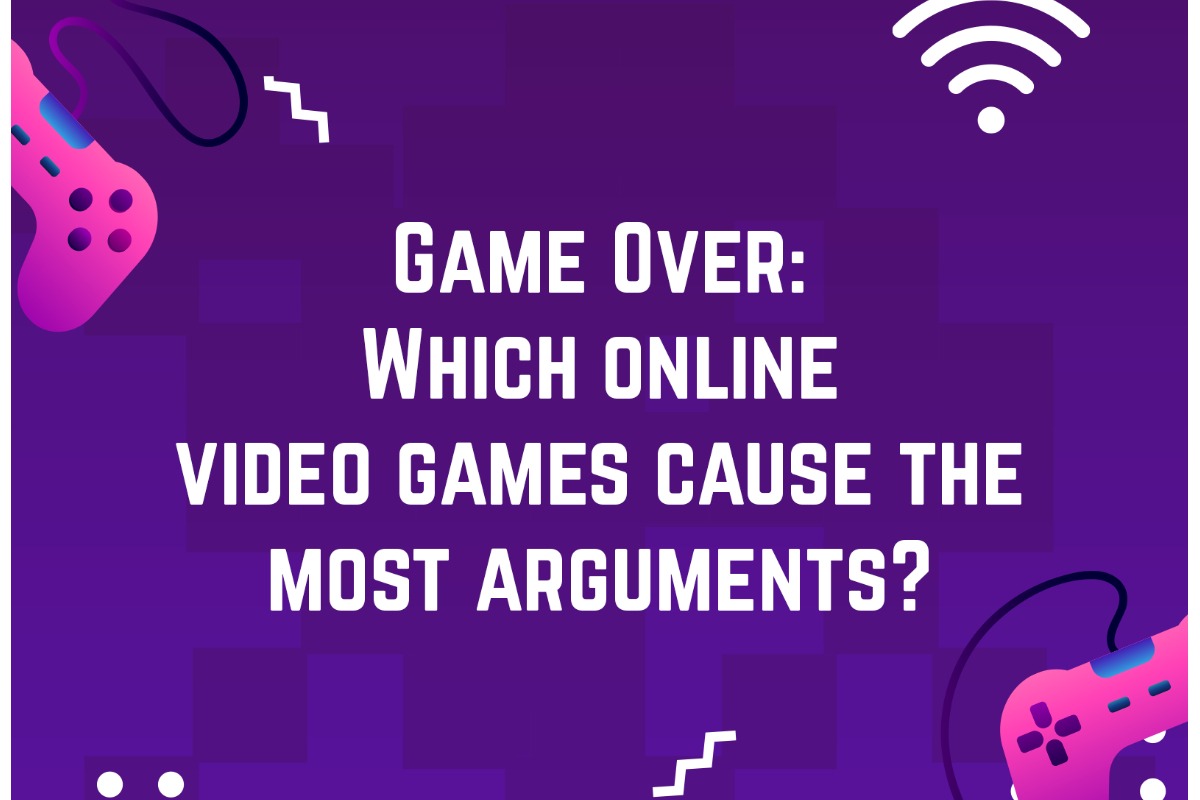 Reading Time:
4
minutes
1 in 50 couples row over gaming every day

Call of Duty

is the

online game most likely to cause a rift between couples

1/4 Women

have (unsuccessfully) tried to

ban gaming in the house,

compared to

1/5 Men

25% of men have thought about breaking up with their partner because of online gaming-related arguments, compared to 17% of women
With Valentines day almost a week away, new data from CardsChat.com reveals which online games cause the most arguments in a relationship. CardsChat surveyed 1,000 UK adults whose partner plays online games, to find out how gaming affects relationships. CardsChat also spoke to three relationship experts to explain the findings.
1 in 50 couples row over games every day 
Out of the 1,000 surveyed, 1 in 50 couples said they argued over gaming every day! 1 in 25 of the respondents said they squabbled a little less, 'just' 250 to 300 times per year, while 3 in 25 'fessed up to having gaming-related rows 150 to 200 times a year.
| | |
| --- | --- |
| Arguments per year | No. of couples |
| 50-100 | 1 in 4 |
| 150-200 | 3 in 25 |
| 250-300 | 1 in 25 |
| Every day! | 1 in 50 |
According to the survey data, Call of Duty is the online game most likely to cause a rift between couples with 38% of couples admitting to have argued about time spent on the game.
Fifa is a close second, with 34% of couples confessing to argue over the football game.
According to Iain Macintosh's book, 'Football Manager Stole My Life', the titular game was cited as a factor in a whopping 35 divorce cases back in 2012. However, despite these stats, we found that the addictive micromanagement game came fourth with 15%.
| | |
| --- | --- |
| Game | Argument about time spent on the game |
| Call of Duty | 38% |
| Fifa | 34% |
| Fortnite | 21% |
| Football Manager | 15% |
What the expert says:
So what's behind these rows? Chris Pleines, a dating expert from Datingscout says forgetting important dates and a lack of quality time can contribute: "Being preoccupied with gaming will most likely let you forget what day it is, especially if you pull an all-nighter. Instead of preparing something special for your partner, you are busy levelling up on your game."
Let's hope that these gamers don't forget about Valentine's Day!
Who Is Trying — and Failing — To Ban Gaming?
1/4 Women Vs 1/5 Men
We dug deep into our research to find out who is trying to ban gaming in these households. The girls just edge it slightly, with one quarter of female respondents admitting to unsuccessfully trying to ban gaming in their house. While around one fifth of men said they had also tried unsuccessfully to put a stop to gaming in the home.
What the expert says:
We spoke to Susan Trombetti, leading matchmaker, relationship expert, and CEO of Exclusive Matchmaking, to delve even deeper into the impact of gaming on relationships. She told us: "Gaming is a way to be connected without really connecting with people thus sometimes increasing your social isolation. This can cause issues for relationships."
Her advice? "Some things you can try are limiting time spent on the game instead of banning them altogether. Opposed to making your household a gaming free household, if your partner enjoys it, consider limiting the time gaming, similar to how you may set boundaries like no phones while eating dinner together. Small compromises may work for you and your partner."
Gaming Causing Break-Ups

25% Men Vs 17% Women
Have thought about breaking up with their partner over gaming
Our data reveals that 25% of men have thought about breaking up with their partner because of online gaming-related arguments. Compared to 17% of women surveyed admitting they've considered calling time on a relationship for the same reason.
What the expert says:
Dainis Graveris, a certified sex educator and relationship expert at SexualAlpha suggests that: "When people play online games, they become a part of something that involves responsibilities, loyalties, and interactions. These interactions, however, don't spill through with their relationships offline.
And why does this seem to bother more men than women? Dainis says:" it boils down to the male gamer's motivations for playing online games that's why you can find that most of them get into serious fights with their partners and have thought about breaking up with them.
For instance, some male gamers feel that playing online games helps alleviate stress, serves as an outlet for negative energy, and/or helps them regain a sense of control. When their female partners don't understand their motivations, they take offense and get into serious arguments".
Peace of the action
Considering how many relationships are on the ropes due to online gaming, we started thinking about how couples can avoid the agro.
The simple solution? Get gaming included in your vows 💍 Or if you're not married, write some up into your living arrangements. We took the liberty of writing some up…
'Do you [insert name] promise to play only an hour of gaming a day?'
'I promise never to ban gaming in the house'
'I vow to always put you first, even when I'm playing Fortnite'
'I promise never to keep score, even when I'm beating you at FIFA'
'I vow to never let the PS5 come between us'
'I [insert name], take thee, [insert name]….forsaking all others…'til COD do us part'
'What's mine is yours and what's yours is mine…except the Xbox'

NetEnt today launches Space Wars 2™ Powerpoints™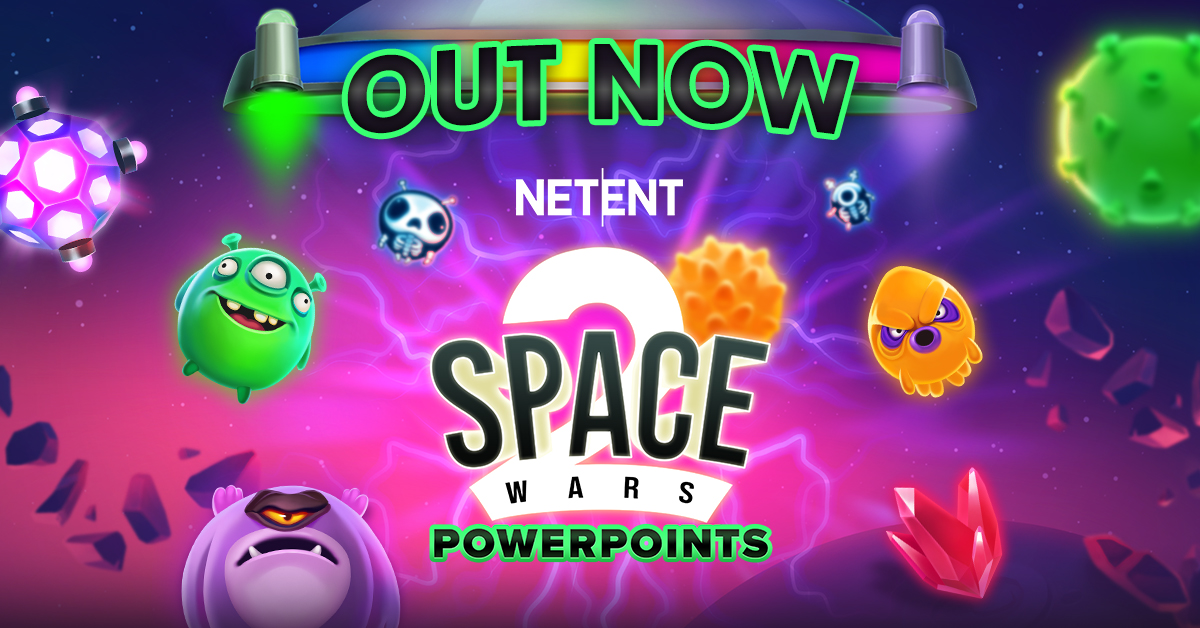 Reading Time:
< 1
minute
NetEnt has today announced that it has launched a nail biting, galaxy stopping sequel, Space Wars 2™ Powerpoints™. Players who loved the original Space Wars™, will thoroughly enjoy this new iteration that brings back all their extraterrestrial favourites – and throws in a few new features that will keep them on their toes.
A whole range of high-tech features can be activated in this high volatility slot and players should watch out for a myriad of symbols such as Blasters, Zappers, Bombs, Wilds, and win inducing combos that rocket through the reels. With combos, players can get the best this new galaxy has to offer – landing Column/Row Blaster, Zapper or Bomb symbols adjacent to each other makes them combine into a much more powerful feature.
On their own, each feature moves players one step forward to big wins. With the Column/Row Blaster, players can blast away all who stand in their way. A 4-symbol horizontal match awards this Blaster symbol, removing all symbols except Wilds and feature symbols from the reels where the Blaster appears.
But it's the Powerpoints™ that are this slot's rocket fuel. Each match awards Powerpoints™ which are then added to the collect meter at the top of the reels. As players fill up the meter, they move up the levels and increase their win multiplier.
James Jones, Head of Business Development at Evolution, said: "This game has it all – an epic intergalactic showdown, fantastic characters, thrilling graphics, and features that make each spin an adventure. The original Space WarsTM found a special place in players' hearts and we're excited to be launching the sequel this year."
Revel in diamonds, luxury and beauty with Red Rake Gaming's new video slot game, Mega Rich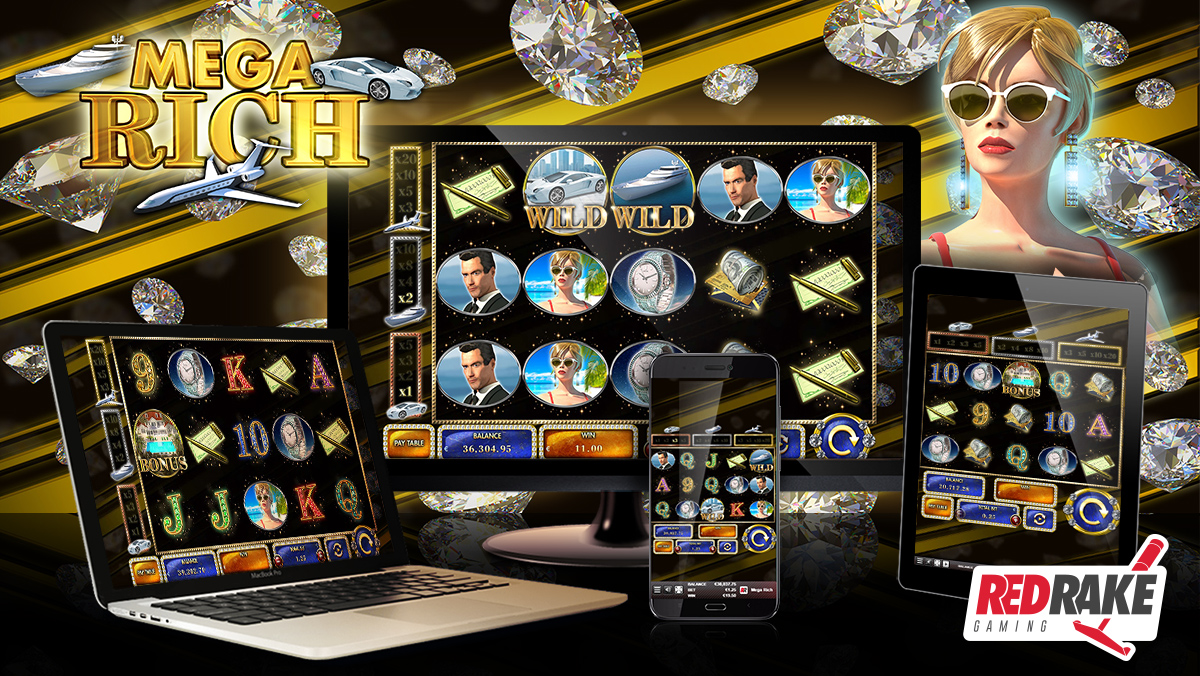 Reading Time:
< 1
minute
Red Rake Gaming, the leading content provider in the sector, has today released a new 5×3 reel video slot with 25 paylines, multipliers up to x1000 and a free spins feature.
Live the life of a true millionaire with this video slot. Drive around in the best luxury cars, sail the seas in spectacular yachts and fly to your dream destination in a private jet, multiplying your wins along the way.
This video slot has 3 types of Wild and a special multipliers panel for each of these Wilds: car (up to x5), boat (up to x10) and plane (up to x20). Any win with a Wild will activate one of the multipliers from its panel. These can be multiplied by each other if there are multiple Wilds, paying out up to x1000 the original bet.
Three bonus symbols activate an exciting free spins feature. During the free spins feature, one of the symbols on the reels will be replaced at random by an extra Wild at the end of each spin, increasing the total win.
Mega Rich was launched today, the 30th of June, and just like all other Red Rake Gaming slots, it will be included in the tournament tool, further adding to the excitement.
PRAGMATIC PLAY DELIVERS A REAL TREAT IN SUGAR RUSH™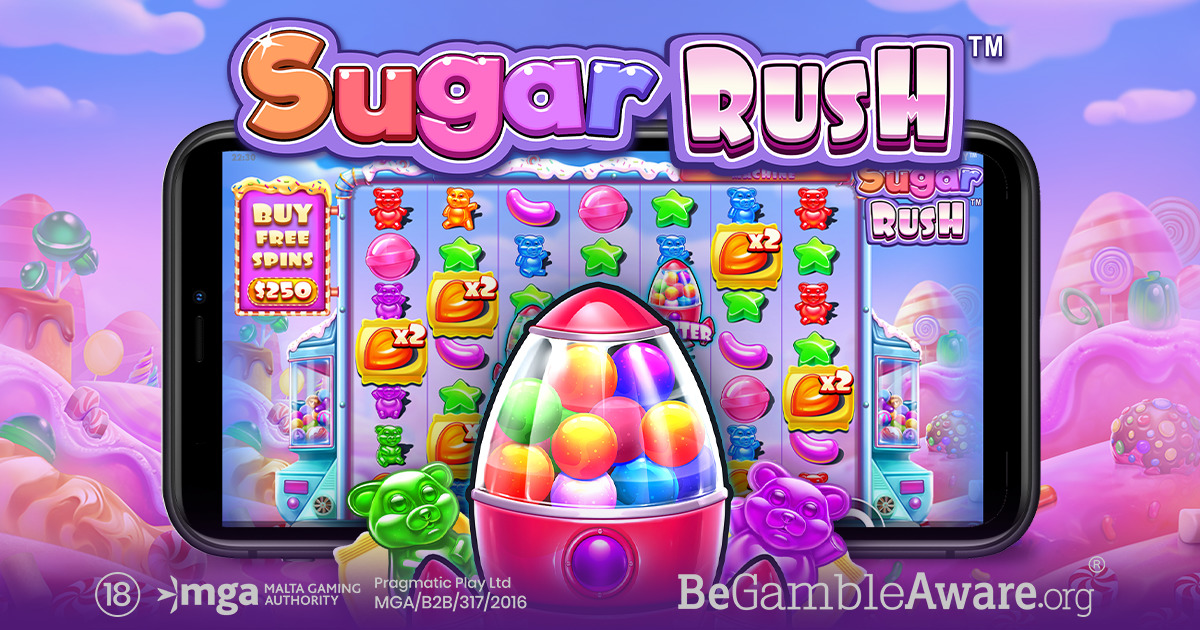 Reading Time:
< 1
minute
Pragmatic Play, a multi-vertical content provider to the iGaming industry, welcomes players to engage with its sweetest release of the year, Sugar Rush™.  
Featuring reels packed with sugary-inspired symbols, the action takes place on a 7×7 grid, utilising a cluster pays system to land impressive wins in this sweet slot. 
Five or more matching symbols are required to build a winning cluster, and those involved must be connected to each other in either a horizontal or vertical direction.  
Wins also trigger the tumble feature, but players won't want to miss Multiplier Spots, which ensures that when a winning symbol explodes, it leaves a wrapper in its position on the grid. 
When another symbol explodes on the reels in the same spot as the wrapper, a multiplier is added, with the value doubling each time another explodes in its place until the maximum multiplier worth 128x the bet is reached. 
Landing three or more scatters unlocks the Free Spins bonus round, awarding a number of free spins depending on how many scatters landed to trigger the feature. Instant access to this round can also be bought for the price of 100x the bet. 
The launch of Sugar Rush™ follows recent hit games like Big Bass Splash™, Queen of Gods and Fortune of Giza™ which reside amongst a collection of over 200 titles in Pragmatic Play's award-winning games portfolio. 
Yossi Barzely, Chief Business Development Officer at Pragmatic Play, said: "We are so excited to deliver a sweet treat to our audiences just in time for summer, arriving in the form of a delectable new slot. 
"The tumble mechanic utilised in the game combines neatly with the Multiplier Slots feature, delivering explosive outcomes and the potential for lucrative wins."