NODWIN Gaming Raises Rs 164 Cr Funding from KRAFTON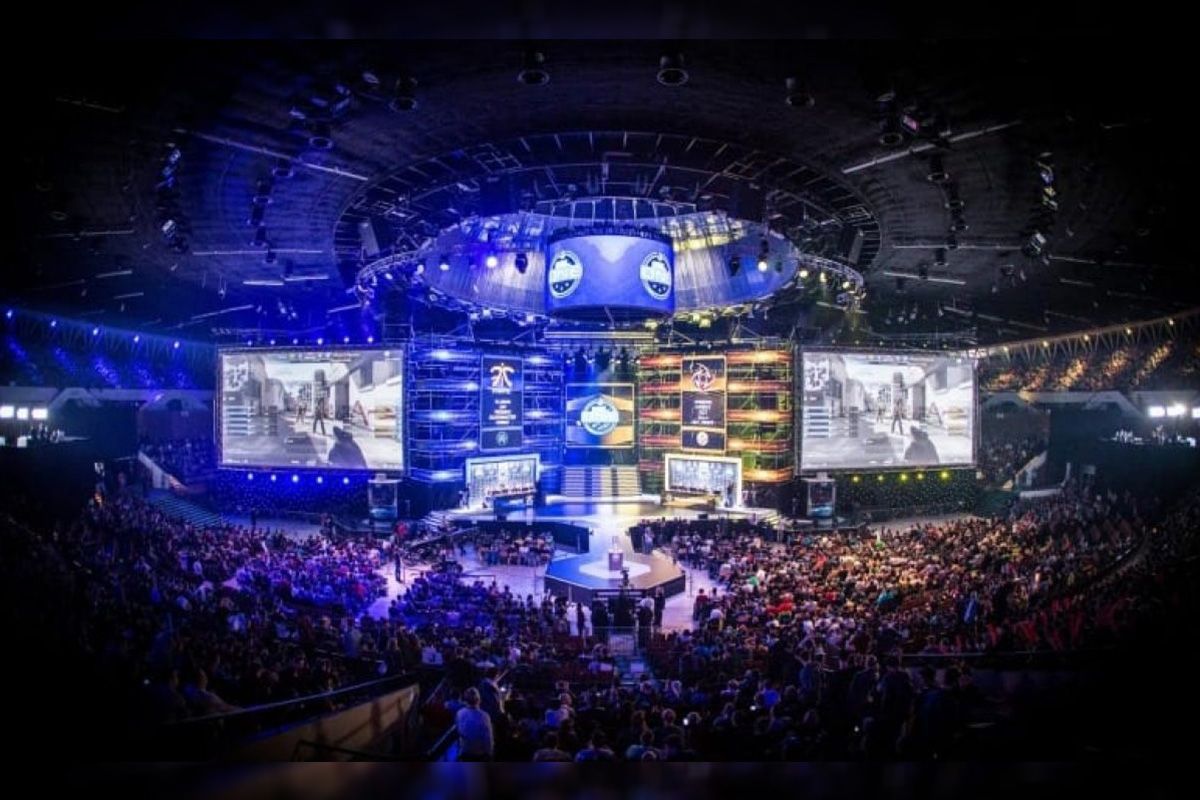 Reading Time:
< 1
minute
Esports firm Nodwin Gaming has raised Rs 164 crore in equity investment from South Korean gaming firm KRAFTON.
NODWIN Gaming intends to channelise these funds to accelerate the development of esports in South Asia, Middle East and Africa, support talent, provide better gaming infrastructure and technology and conceptualise, organise and execute a multitude of tournament IPs at the national and international level.
This round of funding follows previous investments from Rakesh Jhunjhunwala-backed Nazara Technologies Limited and from JetSynthesys Private Limited backed by Infosys Limited co-founder Kris Gopalakrishnan.
"Esports will be a key pillar to the growth of sports entertainment in the future. It sits at a wonderful intersection of Sports, Entertainment and Technology where nations such as India can pave the path. With KRAFTON coming on board, we have an endorsement from the mecca of Gaming and esports – South Korea, on what we are building from India for the world based on our competence in mobile first markets. Gautam and I, the Co-Founders of NODWIN Gaming, continue our journey with all of our existing investors reinforcing their faith in us," Akshat Rathee, Co-Founder and Managing Director of NODWIN Gaming, said.
"KRAFTON is excited to partner with NODWIN Gaming to help foster the promising esports ecosystem and engage with our fans and players in India. Taking the momentum from this partnership, we will explore additional investment opportunities in the region to uphold our commitment and dedication in cultivating the local video game, esports, entertainment, and tech industries," Changhan Kim, CEO of KRAFTON, said.

Japan's eSports Market Grew 9% in 2020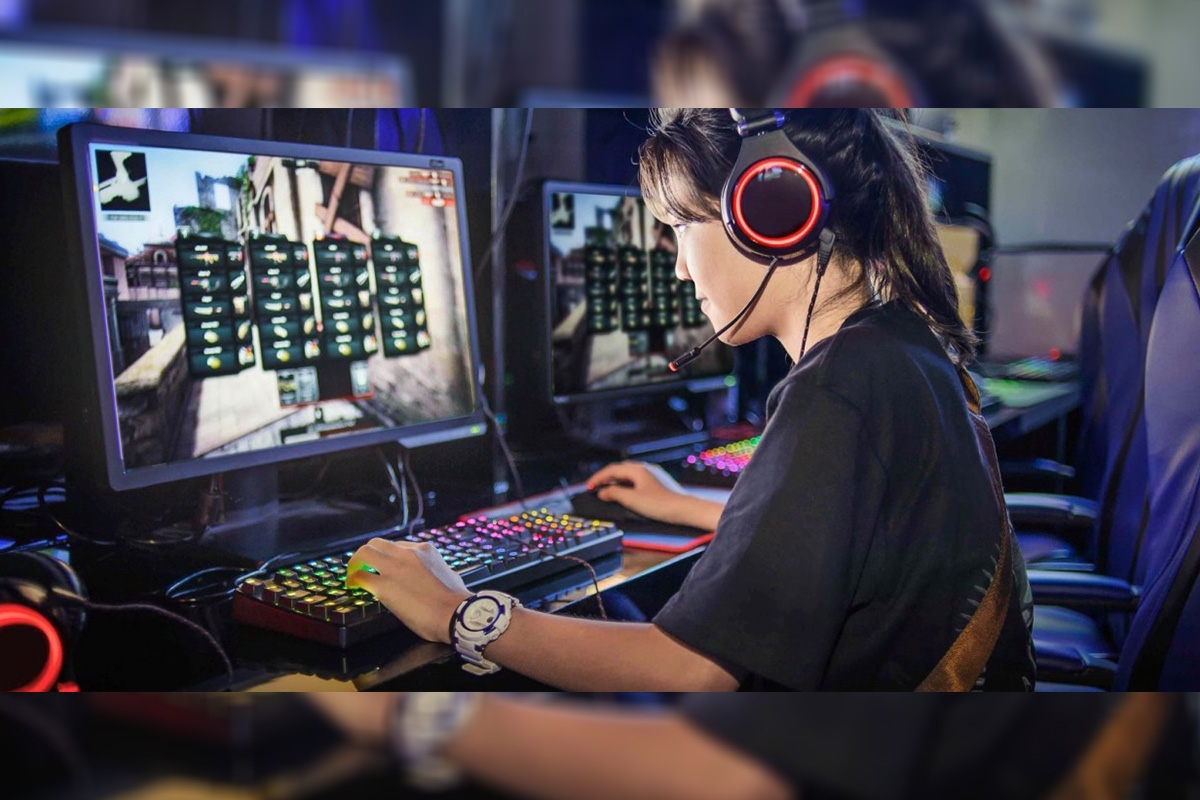 Reading Time:
< 1
minute
The Japanese esports market grew by 9% in 2020 and is set for even more impressive growth in the coming years, according to figures released by the gaming information firm Famitsu.
Japan's esports market was valued at JPY6.7 billion (US$61.5 million) last year.
Famitsu also estimated that the number of esports fans—those who served as spectators for the matches—rose by 42% to nearly 6.9 million people.
The projection ahead is for a steeper growth curve, with esports revenues increasing by nearly 30% year-on-year until the middle of the decade.
In 2020, sponsorship fees and advertising expenses accounted for the largest proportion of esports industry revenues, accounting for over 67% of the total. However, broadcast rights are a segment that is showing strong growth.
Grand Korea Leisure Casino Sales Up 48% in April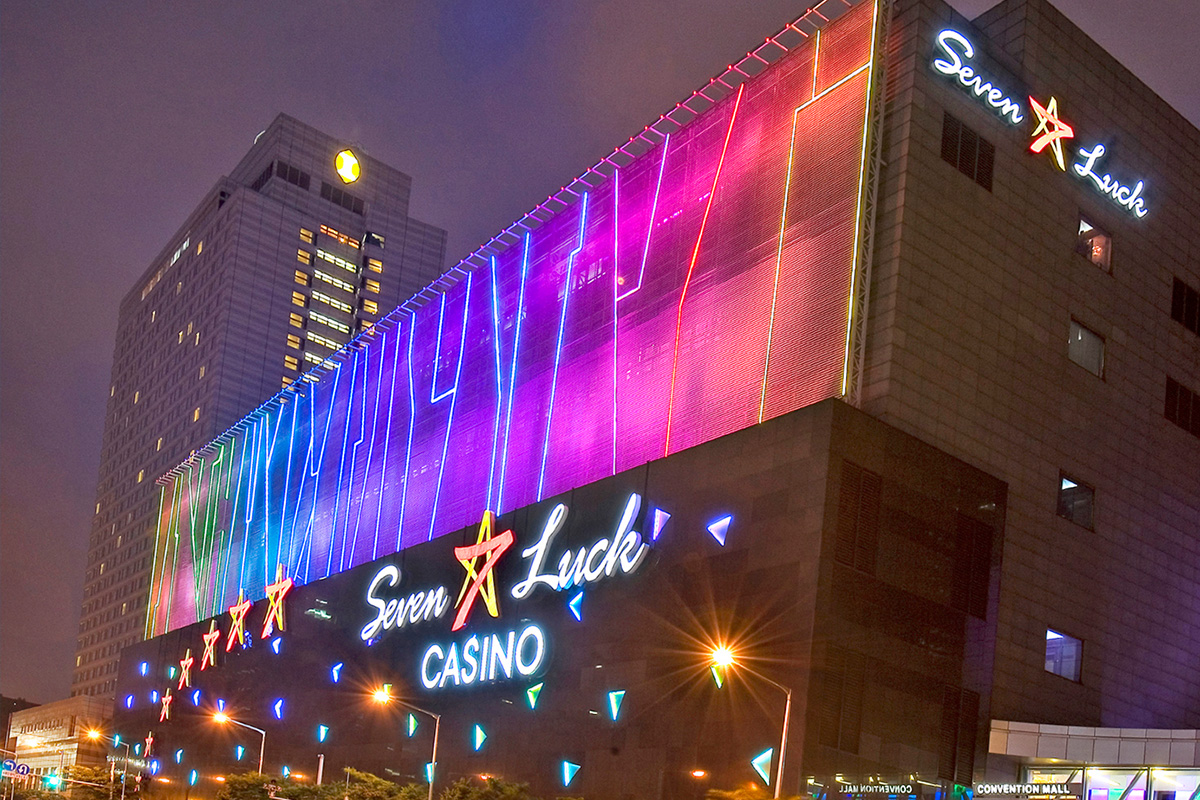 Reading Time:
< 1
minute
South Korean foreigner-only casino operator Grand Korea Leisure Co Ltd has announced a 48.4% increase in casino revenue in April compared to March.
Such sales were KRW8.83 billion (US$7.9 million) compared to KRW5.95 billion in March. Sales in March had already taken a huge leap compared to those for February.
The group's Busan Lotte casino venue in the southern port city of Busan had resumed its operations on February 15, after a period of closure.
Grand Korea reopened its Seven Luck-branded Seoul venues Gangnam COEX and Gangbuk Hilton on March 15. Both properties had been shuttered since November 24 as a Covid-19 countermeasure.
Grand Korea Leisure's table game sales for April this year were just under KRW7.27 billion, an increase of 46% on the KRW4.98 billion realised in March.
Machine game sales for the month were slightly more than KRW1.56 billion, an increase of 60.7% on the KRW972 million generated in March.
For the calendar year to April 30, Grand Korea Leisure's casino sales were KRW15.29 billion, a dip of 86.1% versus the nearly KRW110.23 billion achieved in the prior-year period.
Aggregate sales for table games were just over KRW12.66 billion, down 87.3% on the almost KRW99.62 billion realised in the first four months of 2020.
Machine game sales for the initial four months of this year were just under KRW2.63 billion, a decline of 75.2% on the almost KRW10.61 billion a year earlier.
Microgravity Gaming League announces winners of India's biggest FIFA 21 tournament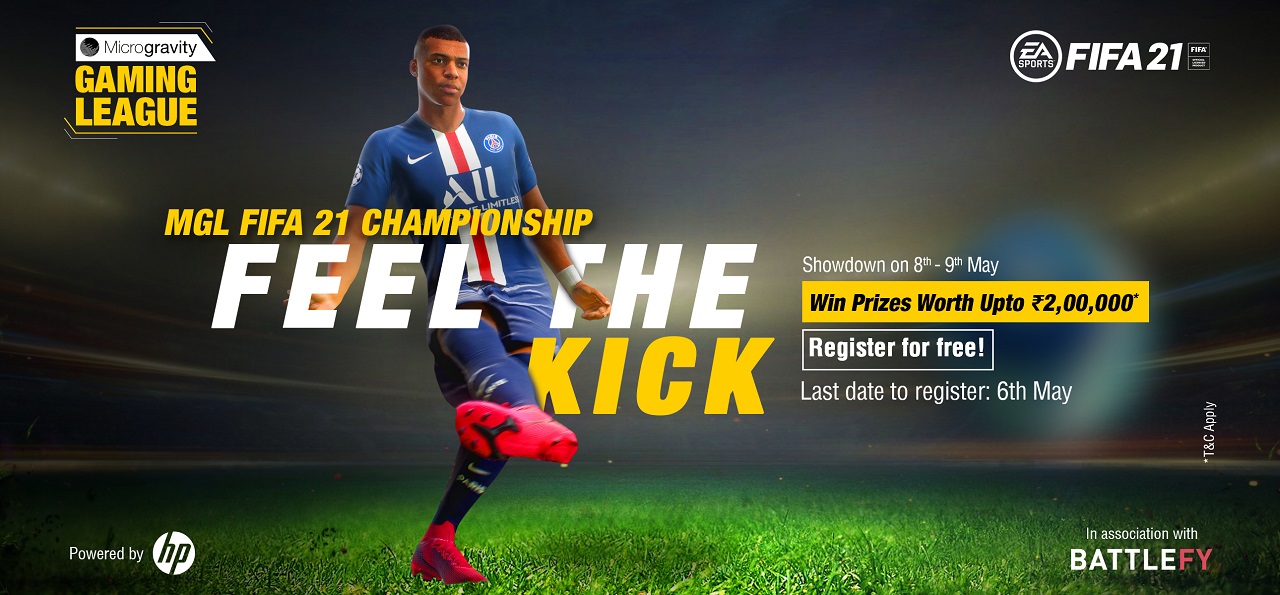 Reading Time:
2
minutes
Microgravity Ventures Private Limited, a world-class gaming hub and e-sports host in India, organized the Microgravity Gaming League FIFA Championship (MGL FIFA 21) this weekend. The tournament was in partnership with Battlefy and HP for gamers above 16 years of age. The tournament drew significant engagement from FIFA wizards with 3,000 registrations and 4 million impressions from across the country. These participants were professionals, enthusiasts and casual gamers who competed against each other.
The tournament took place in three phases across 2 days – the Qualifier Phase, the Battle Phase and the Zero Hour Phase. In the Qualifier Phase, candidates got shortlisted through the registration process on Microgravity's website. The top participants then competed against each other and entered the Battle phase. The Battle Phase had 6 rounds where qualified participants played in a single-elimination format. On day 2, the top 16 participants then battled against each other to be crowned the Microgravity Gaming League – FIFA 21 Champion. These matches also witnessed some exceptional women gamers that were named #GamerGoddesses.
Speaking on the occasion, Mr. Rahul Bhattacharya, Co-Founder and MD, Microgravity said, "It gives us immense pleasure to announce the winner of MGL FIFA 21 Championship – Saransh Jain (saranshjain7).  When a gamer sets up a goal and pushes through all challenges, that is when they become real winners. It was astounding to see people compete with great zeal and at an extremely high level of skill. The tournament saw cut-throat competition and some superb gameplay, which was a treat to watch. India has some extraordinary talent and we are looking to continue hosting many more such tournaments."
The final rounds on the 9th of May to decide the winners of the championship, saw many closely fought humdingers. After 15 intense matches, the top players took home exciting prizes. The second runner up – Vignesh B (Vicky_1227) won Microgravity vouchers worth INR 10,000. The first runner up Navin (Navinh29) received an HP 24F IPS Monitor. The winner of the tournament Saransh Jain (saranshjain7) secured an HP Zbook 14U G6 Laptop with his scintillating performance. The Top Scorer and the Best Goal winners also got Microgravity Vouchers worth INR 5,000 each. Moksha Sharma who won the title of top woman gamer, was declared the MGL Gamer Goddess based on her tactical and gaming skills, was rewarded with a HP Reverb VR headset.
On winning the MGL FIFA 21 Championship, Saransh Jain added- "It feels insane. I was really excited when I heard about this tournament. To go on and be able to win it is a great feeling. It's my first major tournament win this season. Thank you again to Microgravity for organising this and I hope to see more such tournaments in the future."
In 2020, Microgravity organized two online gaming tournaments that gained significant traction among digital gamers. These tournaments were the MGL Free Fire tournament and the MGL Call of Duty: Mobile tournament. The former was held during the month of August and September 2020 with over 2.2 million impressions and over 20 thousand participants. Similarly, the latter happened in December 2020 and reported over 8 lakh impressions.