Overwolf Raises $52.5M To Unlock Modding For Game Developers and Publishers with The Launch of CurseForge Core, a UGC as a Service Platform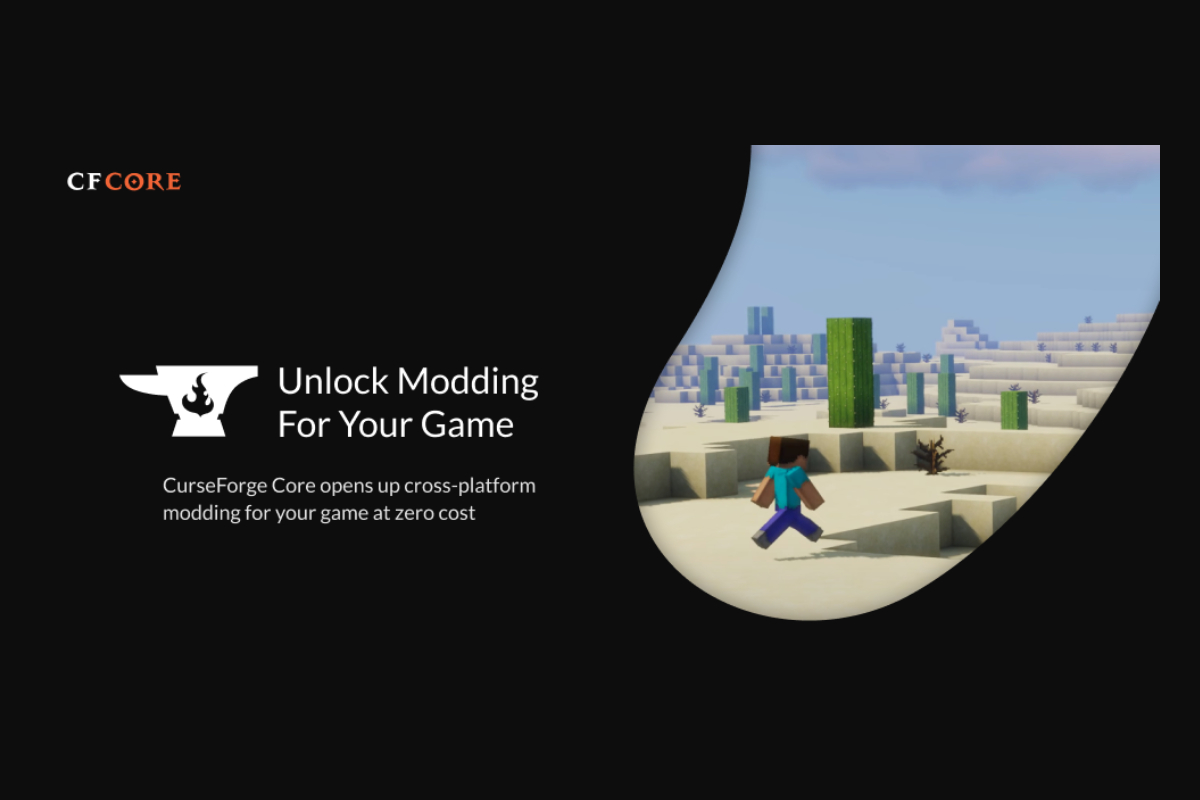 Reading Time:
3
minutes
Overwolf, the all-in-one platform that enables creators to build, distribute, and monetize in-game apps and mods, today announced a $52.5 million Series C round and the launch of CurseForge Core, a User Generated Content (UGC) as a service platform. CurseForge Core provides an SDK for game developers that integrates into the game itself and functions as a gateway for users to discover and install mods in-game, across all platforms and storefronts. The round was co-led by Griffin Gaming Partners and Insight Partners with participation from investors including Ubisoft, Warner Music Group, Meg Whitman, Gen.G Co-Founder, Kevin Chou, and existing investors Marker, Intel Capital, Liberty Technology Venture Capital, and Atreides Management. The funding will be used to boost development firepower dedicated to creating services for creators. It will further be used to create more opportunities and vehicles to invest in, and with, the in-game creator community.
In 2020, as part of its commitment to empower in-game creators, Overwolf acquired CurseForge from Twitch, the biggest repository of mods for video games including top titles like World of Warcraft and Minecraft. CurseForge and Overwolf have supported creator communities for over 15 years with a combined platform that includes over 30,000 creators, 90,000 mods and add-ons, and 18 million monthly users. Overwolf has experienced 300% growth in the last year as the market for content around games rises.
"We are at a new user-generated content inflection point, and the strong growth of gaming lies largely in the hands of "in-game creators," a term we coined to categorize this new generation of in-game app creators and mod authors. The more content and customizability a game has, the more likely a gamer will keep experiencing its content and by that extending the longevity of the game and generating more value for game developers and publishers in the long run," commented Uri Marchand, Overwolf CEO and Co-Founder. "By offering CurseForge Core, we are accelerating the community-created content movement by enabling publishers to easily integrate mods safely and seamlessly into their existing and new games. With the backing of the most notable investors in the space, we are confident that the Overwolf platform will lay the groundwork for a new era of AAA game creation."
Overwolf believes in a future in which the community can participate with the game developer in creating new, moderated, and safe game experiences. This benefits game developers, as game development costs continue to rise, adding community firepower can be critical. With CurseForge Core, Overwolf manages content moderation, UGC-related live ops, and creator payment, enabling game developers and studios to access community-created content easily without incurring additional costs. CurseForge Core offers the following benefits:
Cross-Platform Modding — Integrate Overwolf's open-source SDKs and plugins to let players discover and install mods in-game, across all platforms and storefronts.
Full Analytics Dashboard — Get a full modding usage dashboard to learn which mods are popular. Gather insights on what content players find enjoyable, which genres are trending, and much more.
Safe and Secure Moderation — Each mod submitted is scanned for viruses or inappropriate content. Defined policies and guidelines on what is permitted are enforced by Overwolf, and only authorized content is published.
Creator Relations and Payment — CurseForge supports creators with Author Rewards Program, fund investments, developer contests, and hackathons.
"Similar to how developers use Unity to build a game, we see Overwolf as the framework for everything UGC related to games. Overwolf allows for one of the only means of monetization for the thousands of creators, in turn, this translates to increased engagement for the publishers and more content for gamers. Services like Overwolf set the stage for the industry to see a new generation of user-generated content and we are excited to invest in the leading company moving this space forward," commented Nick Tuosto, Co-Founder of Griffin Gaming Partners and Managing Director at LionTree.
"We've been following UGC in gaming for many years and believe Overwolf has established itself as a leader in this category," said Teddie Wardi, Managing Director at Insight Partners. "AAA game studios will want to allow creators to build and express themselves, and Overwolf is positioned as the platform to make this possible by ensuring that creators are recognized for their contributions, and easily integrating creations into games. Overwolf has proved themselves to be strong champions of the creator community and we look forward to helping them scale up in 2021."
"Overwolf is developing the holy grail of frameworks for UGC for both publishers and in-game creators. Enabling all major publishers like us, to allow the creation of mods in a safe, secure, authorized, and profitable manner; is a game changer for all creators and IP holders," said Oscar Navarro, Head of Corporate Development for Ubisoft.
To learn more about how CurseForge Core can support AAA developers and game studios, please visit https://link.overwolf.com/cfcore.

Three IPL Franchises Join Socios's Network of Major Global Sporting Properties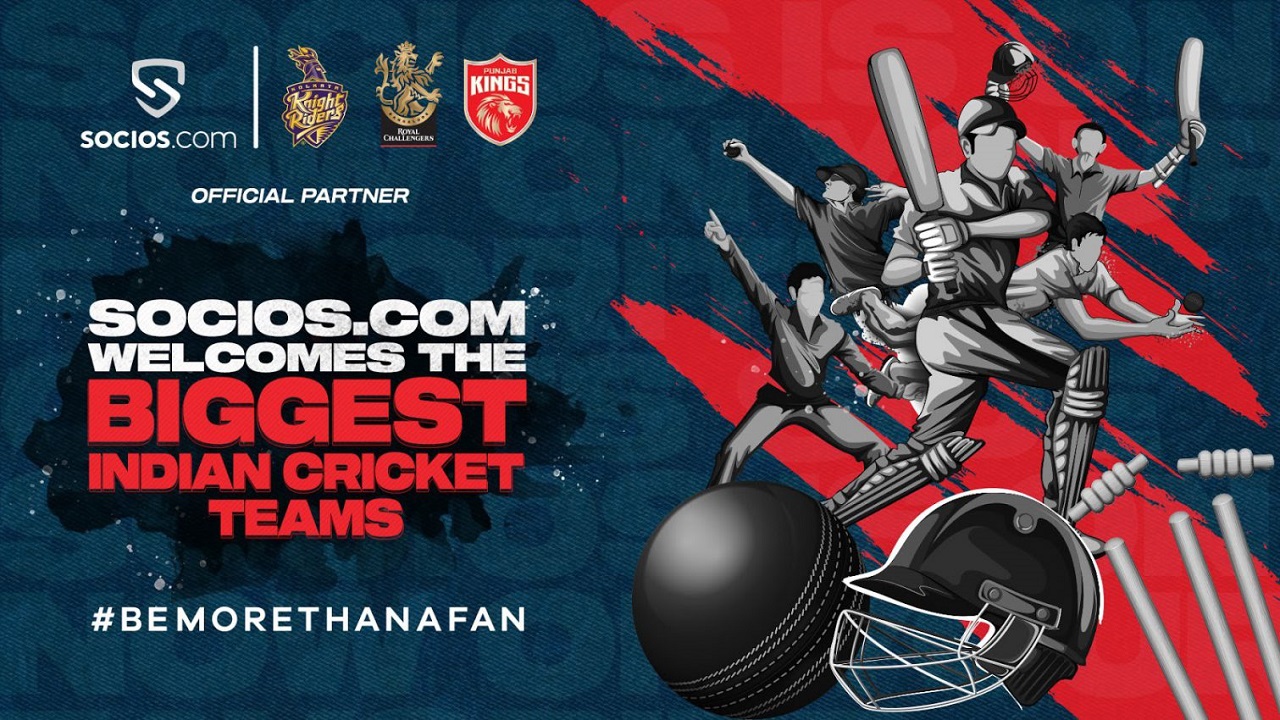 Reading Time:
3
minutes
Chiliz, creators of the Chiliz Blockchain and Socios, the world's leading sports tech fan engagement and monetization platform, have announced partnerships with three IPL franchises; Royal Challengers Bangalore, Punjab Kings and Kolkata Knight Riders.
The IPL is a Twenty20 cricket league contested by eight teams out of eight Indian cities with the highest attendance levels in world cricket and an overall brand value in excess of $6.5B.   The T20 season was suspended last week keeping the safety, health and wellbeing of all the stakeholders in mind.
With no games for the foreseeable future, all three teams and Socios.com are now taking the opportunity to explore common blockchain and digital initiatives aimed at improving fan engagement.
Socios is a direct-to-consumer (D2C) platform that leverages blockchain technology to provide the world's leading sporting organizations with the tools to engage with and monetize their global fanbases. Chief among the solutions offered to these properties are Fan Tokens –  digital assets, minted on the Chiliz blockchain, that provide owners with access to voting rights in polls, VIP rewards, exclusive club and sponsor promotions, AR-enabled features, chat forums, games and competitions.
The announcement takes the total number of partners in the Socios.com network to more than 30.  The Socios.com roster consists of a host of major international sporting properties, including  European soccer giants FC Barcelona, Paris Saint-Germain, Juventus, AC Milan and Manchester City and the UFC.
Chiliz $CHZ is a crypto unicorn with a market capitalization of $3B. The company has major global expansion plans and will continue to grow their existing presence in Europe, while increasing their global network with new partnerships in the US, UK, Asia and South America.  The company has multiple office locations around the world and will open new US, European and South American headquarters in New York, Madrid and Sao Paulo in 2021. Chiliz generated revenues of $30M in 2020 that was shared with partners and is targeting $200M in 2021.
Satish Menon, CEO – Punjab Kings, said: "The IPL is amongst the top leagues in the world today and
Cricket is the second most popular sport in the world  and is followed by fans universally.
"We are happy that Socios.com has recognized this and partnered with us. The partnership with Socios.com is a significant step towards a new genre of fan engagement that will emerge from this. We hope that the association benefits both the franchise and Socios.com and helps in the overall growth of the Franchise."
Venky Mysore, CEO & MD of Kolkata Knight Riders, said, "The suspension of IPL was an unfortunate, but very much a necessary step to protect the safety of the players. We were keen to look at new ways of enhancing and optimizing how we engage with our fans, and Socios.com seemed like the right fit. Socios.com has already proven what a powerful tool it can be for fan engagement with some of the biggest sporting organisations in the world. Kolkata Knight Riders is honoured to be among the first IPL teams to forge a partnership with them and we're excited to begin exploring all the possibilities this new partnership offers."
Speaking of the partnership, Rajesh V Menon, Vice President & Head of Royal Challengers Bangalore, said, "RCB keeps the fan centre stage in everything we do. With the tournament paused for now and discontinued on-field entertainment, RCB has gladly partnered with Socios.com to bring some off-field engagement for our fans. With this partnership, we continue to look at new ways of enhancing and optimizing how we engage with our fans."
Alexandre Dreyfus, CEO of Chiliz and Socios said: "The suspension of the league was a vital step in the fight against COVID-19 in India, but Royal Challengers Bangalore, Punjab Kings and Kolkata Knight Riders all see this period of on-field inactivity as an opportunity to begin exploring the range of possibilities partnering with Socios.com offers.
"Cricket is the second most popular sport in the world and transitioning passive fans into active fans is essential to its future.
"I'm very excited by the huge potential of these partnerships and future collaborations in this massive, vibrant market."
GambleAware: New gambling prevalence methodology review published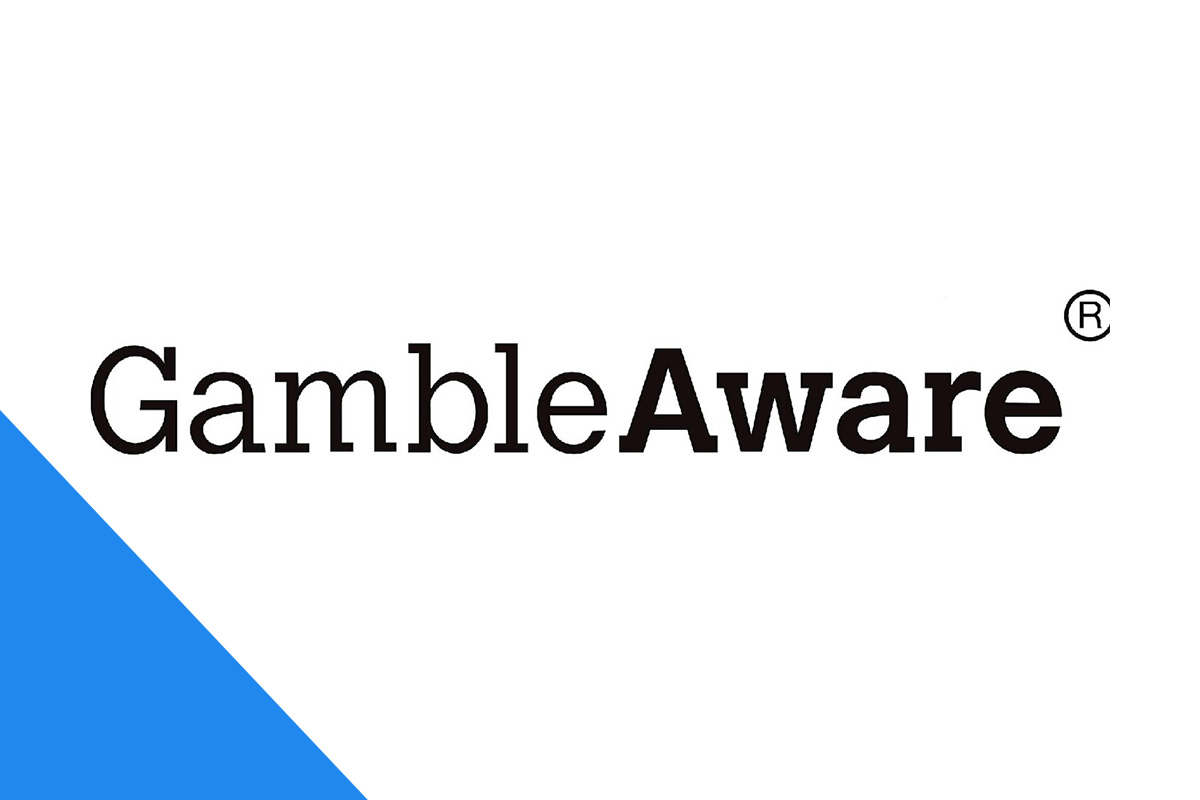 Reading Time:
2
minutes
GambleAware has today published commissioned research, authored by Professor Patrick Sturgis and Professor Jouni Kuha of the London School of Economics, which investigates how methodological differences between surveys affect the accuracy of estimates of gambling harms. The research was commissioned following a 2019 YouGov study which found substantially higher rates of gambling harms across Great Britain than had previously been reported by the 2016 and 2018 Health Surveys for England.
The research was commissioned to identify the best way to determine gambling participation and prevalence of gambling harms in Great Britain and to develop a better understanding of how methodological factors might account for the differences between the results of the YouGov study and the Health Survey for England's results. The surveys reviewed in the report produced widely varying estimates of 'problem gambling'[1] in Great Britain, indicated by a PGSI score[2] of 8+, ranging from 0.7% to 2.4% of adults.
The research reviewed eight different surveys into gambling participation and prevalence of gambling harms to identify differences in results and what causes them. The key finding is that surveys using predominantly, or exclusively online self-completion responses produce consistently higher estimates of gambling harm compared to surveys which use paper self-completion techniques as part of a face-to-face interview.
The primary cause of this discrepancy was found to be selection bias in online surveys.  Selection bias in this instance refers to the fact that online surveys skew towards people who are comfortable using online technologies and who use the internet regularly. These people are also more likely to be online and frequent gamblers, meaning online surveys tend to over-estimate gambling harm.
Given these findings, the researchers shared the following recommendations for future prevalence surveys:
Given the high and rising cost of in person surveys, measurement of gambling prevalence and harm should move to online surveying.
The move to online interviewing should be combined with a programme of methodological testing and development to mitigate selection bias.
In person surveying should not be ceased completely; probability sampling and face-to-face interviewing should be used to provide periodic benchmarks.
GambleAware commissioned this study to better understand the true demand for treatment and support for gambling harms across Great Britain and will use the findings of this study to inform and direct the future Annual Great Britain Treatment and Support surveys. Data from the surveys will continue to be used to update GambleAware's interactive maps, which show in visual format the prevalence of gambling participation and harms at local authority and ward level across Great Britain.
Professor Patrick Sturgis, Department of Methodology at the London School of Economics, said: "Our research has found that online surveys tend to systematically overestimate the prevalence of gambling harm compared to face-to-face interview surveys. However, given the very high and rising cost of in person surveying, and the limits this places on sample size and the frequency of surveys, we recommend a shift to predominantly online data collection in future, supplemented by periodic in person benchmarks."
Alison Clare, Research, Information and Knowledge Director at GambleAware, said:  "We want our prevention, treatment, and support commissioning to be informed by the best available evidence, and having survey data we can be confident in, within the constraints of data collection in an increasingly online world, is key. GambleAware's annual GB Treatment & Support survey is an important tool in building a picture of the stated demand for gambling harms support and treatment, and of the services, capacity and capability needed across Great Britain to meet that demand.
Week 19/2021 slot games releases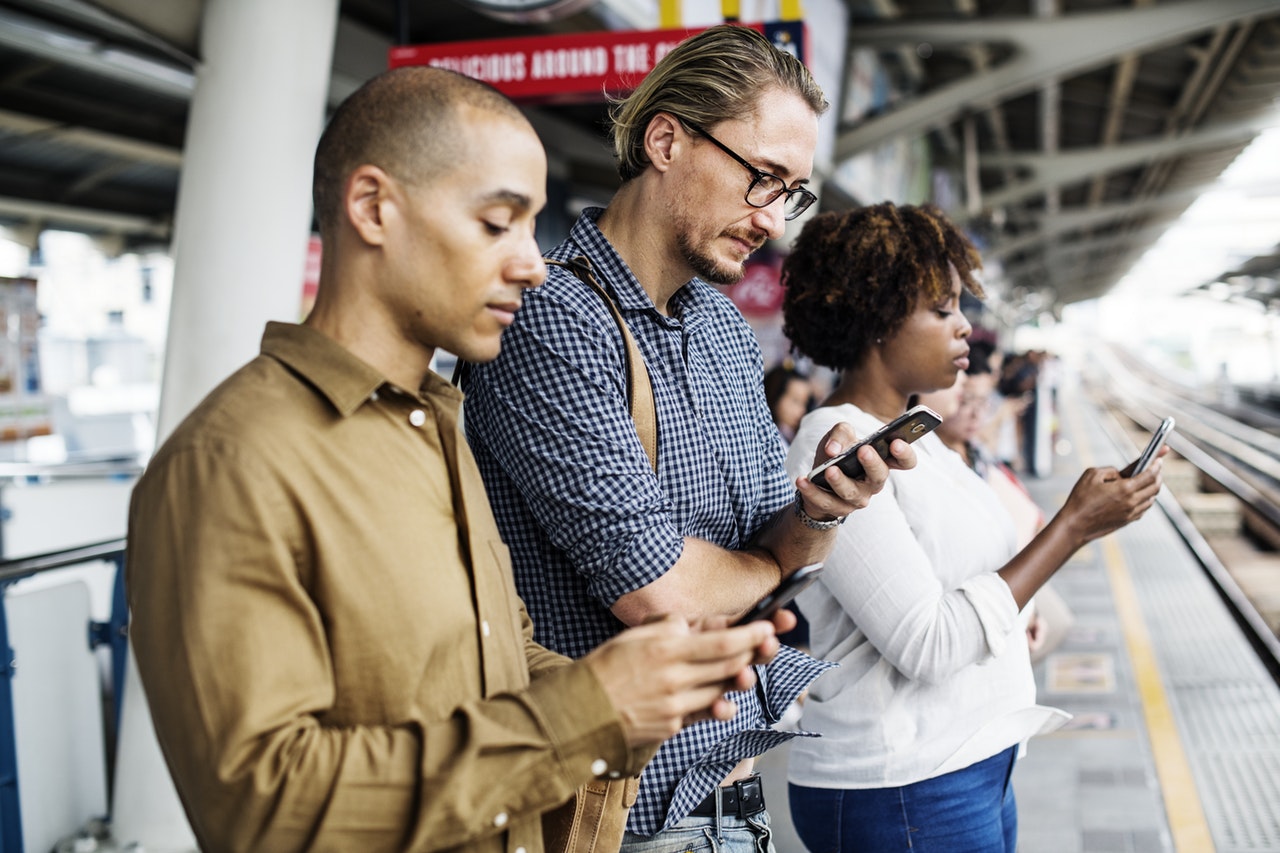 Reading Time:
5
minutes
Here are this weeks latest slots releases!
GAMOMAT's brand new title, Monkey Mania, is the perfect game for intrepid adventurers looking for excitement on the reels and cute jungle animals.Monkey Mania whisks players away for an inspiring journey beneath the canopy where a variety of fascinating animals are hanging out amongst the trees. The most lucrative creature that players can get is the cuddly Lion cub, while the other sought after symbols are the Monkey Mania Scatter and Monkey Wild.
Yggdrasil, the leading worldwide publisher of online gambling content, and Bang Bang Games have teamed up to release scorching new hit, The Hot Offer. The game takes a classic Cash on Reels mechanic and adds an interactive twist on the 5×3 reels. In a manner reminiscent of the hit game show Deal or no Deal, cash chips land on the reels, each with either a shown or hidden value. If five or more chips land, the Hot Offer feature is triggered. This gives players the chance to take an offer where the game will supply an instant cash prize, or take the chips. Players can land the Mystery Chips to reveal if they beat the house, or the Mega Chips that are worth up to 2,500x stake.
Design Works Gaming is challenging players to discover a long-lost fortune in an innovative new online scratchcard including two features designed for the fearless adventurer. The Ancient Egyptian-themed scratchcard is built around an engaging base game where players must match winning numbers to land a prize. Players can also unlock the book feature for larger prizes, and an innovative wheel spin feature for large multipliers. The next-generation scratchcard is already a strong performer in the UK with leading casino William Hill, and is now available to all operators.
2021 HIT SLOT is this year's new legend and ready to leave a dazzling mark in history. This Endorphina gem is wrapped in red gold and juicy classics, ready to mesmerize those who can afford the most luxurious slot experience of all time. 2021 HIT SLOT brings its unique twist on fruity-themed traditions and unforgettable, modern success. The game has 3 reels, 3 rows, and 5 fixed pay lines, where every symbol has been crafted to perfection.
Play'n GO are looking to tickle players funny bones with their latest release, the wacky clown slot, 3 Clown Monty. The 5×3 slot tells the story of the Monty Brothers, Bumbo, Schmucky and Whatda, three hapless clowns who run the worst circus ever. Even their star attraction, Bite-E the Gorilla, can't save this terrible show! The slot has a unique theme, loosely connected to a circus theme, which has proven popular in slot markets. Still, it uses its detailed narrative and comedic premise to separate itself from other games within the genre, creating another Play'n GO slot that differentiates itself in the market.
Leander Studios' new Savage Shark title emerged from the deep and went live exclusively with Videoslots. This thrilling ocean adventure invites players to brave the waves and earn the chance to win free spins and re-triggers, while keeping a close eye on circling fins whilst. Ideal for beach goers who enjoy medium-high volatility games, the title offers 1024 ways to win and is certified for Italy, Denmark, Sweden, Spain and the UK. Shark attack free spins are triggered by three, four and five bonus symbols in view and awards eight, 15 and 25 spins respectfully. During free spins, each wild symbol – including a glamourous Surfer – that leads to a winning combination will transform into an x2, x3 or x4 multiplier wild.
Yggdrasil and Peter & Sons have combined forces to release their latest YG Masters creation, transporting players on a magical journey to find the powerful Cauldron that is the source of all dreams. The game, powered by Yggdrasil's state-of-the-art technology GATI, is set in the deep caves of Algroth many moons away where the blue wizard guards the Cauldron that players seek to discover hidden treasures and huge prizes. This 5×3, high-volatility mythical slot comes with free spins and super free spins which is unlocked by collecting scatter symbols. When three or more scatters land on the reels, it triggers up to 10 free spins. A win on a high paying symbol is upgraded for all subsequent spins and pays double. Each upgrade also awards an additional free spin.
Classic slot has been developed in collaboration with Hurricane Games as part of developer's Greenlogic® Program. Stakelogic, the in-demand developer behind some of this year's most popular casino games, has added another classic slot to its already impressive portfolio of retro titles. Ultra Joker has been produced in collaboration with Hurricane Games via the developer's Greenlogic® program that sees it team up with rising star studios on a series of game launches. Ultra Joker has been designed to appeal to fans of retro slots, taking a 5×3 reel grid format with 5 paylines and featuring the classic bar, star, x and fruit symbols. The game, which comes with three RTP versions, sits towards the high end of the volatility scale to deliver plenty of fast-paced action with every spin.
Pariplay Ltd, the leading aggregator and content provider, is taking players deep into a world of magic with new release Phoenix Kingdom. With a mythological setting hidden deep in a mountain range, this 5-reel, 3-row fantasy video slot transports players into a place where phoenix birds have risen from the ashes to find safety and solitude from the outside world. Phoenix Kingdom truly gets the magic started when players discover the Special Reel prizes. Above each reel sits a prize of Credits, Free Spins or a Wild Bonus, triggered when the Phoenix Egg land on that respective reel. Stacked Wilds can also appear and when this happens, each Wild symbol has a credit value on it which is unlocked when the Phoenix Egg lands on the reel featuring the Wild Bonus prize.
Pragmatic Play, has undertaken a quest for mystical riches in its latest hit Phoenix Forge. The 5×3 video slot sees players traverse the reels in search of the ancient and legendary phoenix, with the 20-payline game featuring tumbling reels with a built-in multiplier system for huge wins. Every time a symbol is part of a winning line, it will be removed from the reels, with an increasing multiplier being activated in the empty spot before new symbols tumble down to fill it. Every successful cascade that fills that spot will see the multiplier count increase by 1x on that spin.