Overwolf Launches New CurseForge App Ahead of WoW Shadowlands Expansion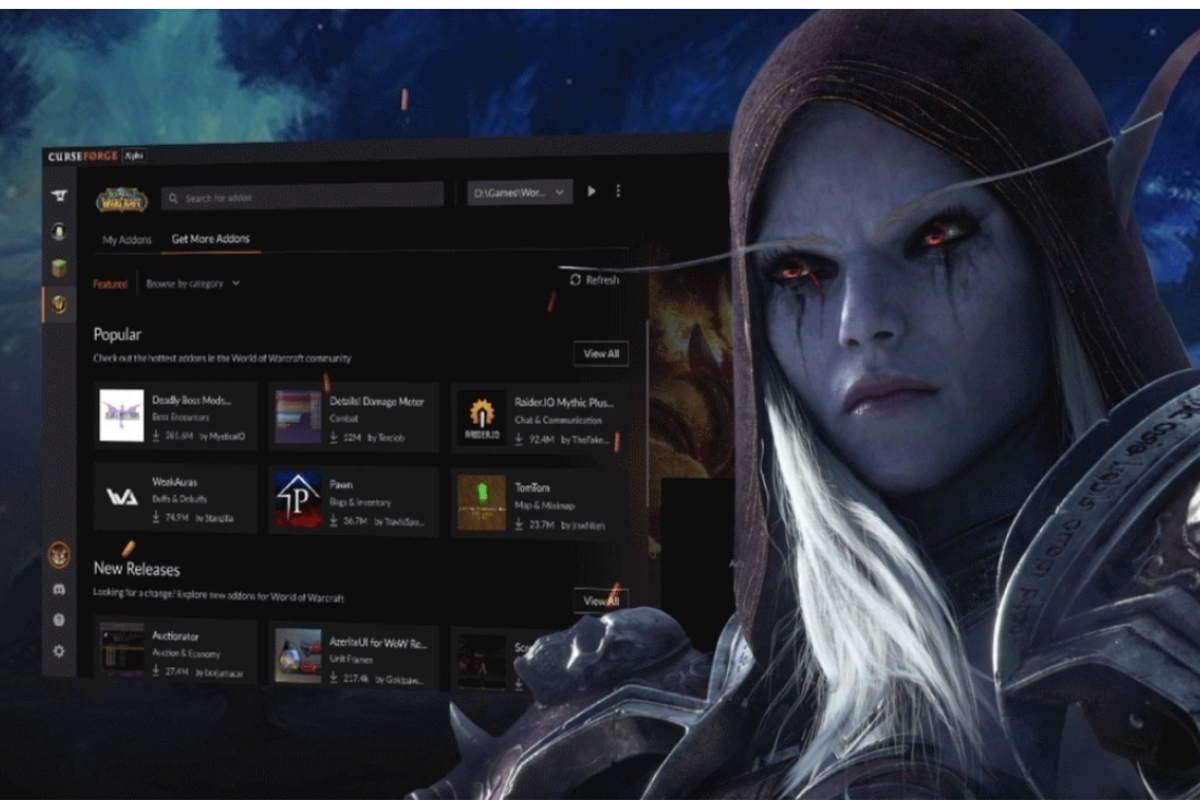 Reading Time:
2
minutes
Overwolf, the all-in-one platform that enables creators to build, distribute, and monetize in-game apps and mods, today announced the launch of the beta version of the new CurseForge app. The app will replace the mod tab in the Twitch client and help gamers and mod authors to manage mods and addons for supported games, beginning with World of Warcraft. Overwolf announced in June its plans to acquire CurseForge from Twitch to empower mod authors to not only create better experiences for gamers, but also make a living from their passion. The new dedicated app, built on the Overwolf framework, is launching ahead of WoW Shadowlands expansion to allow gamers to download the latest addons prior to the highly anticipated release.
Designed as a dedicated app for PC and Mac, the new CurseForge app will initially offer similar functionality to the "mods" section inside the Twitch client which includes discovering, downloading, and managing mods and addons. Since the announcement of the impending acquisition of CurseForge, Overwolf has collaborated with top in-game creators and gaming communities to identify how to improve CurseForge. The community's feedback and most requested features were then used to lay out CurseForge's development roadmap, available here. Improvements including sidebar navigation between games and better search functionality are already introduced in the launch version, with additional features coming during the next few months.
"We're building our roadmap by listening to community suggestions on which features the players and mod authors would like to see in the new home for CurseForge. Essentially, we are giving the community the keys to shape the future of CurseForge," said Uri Marchand, Overwolf CEO and Co-Founder. "Overwolf is focused on empowering mod authors with tools and services to build, share and monetize their amazing gaming creations with gamers. As part of our mission to put in-game creators first, we are fully committed to paying CurseForge mod authors 50% more by 2022, compared to what they're making today."
"CurseForge has always been the place where players could get the most up to date version of Mythic Dungeon Tools (MDT) and countless other great addons. Overwolf has reached out to the addon community to ask for feedback and ideas for potential new features to ensure that the development of the CurseForge platform benefits everyone including addon authors, but also the players. A lot of changes have been made based on feedback and suggestions to improve the overall experience of the platform, and I am really excited to see what's in store for CurseForge in the coming months," said Nnoggie, creator of Mythic Dungeon Tools, a leading World of Warcraft addons with over 10,000,000 downloads.
Support for Minecraft and additional games are also scheduled to arrive on November 17, 2020. Beginning November 30, gamers will no longer be able to use the Twitch client for mod management. All exploration, updating, and downloading of mods and addons will be done through the new CurseForge app and website.

NOVOMATIC Ranks High in ESG Rating Reports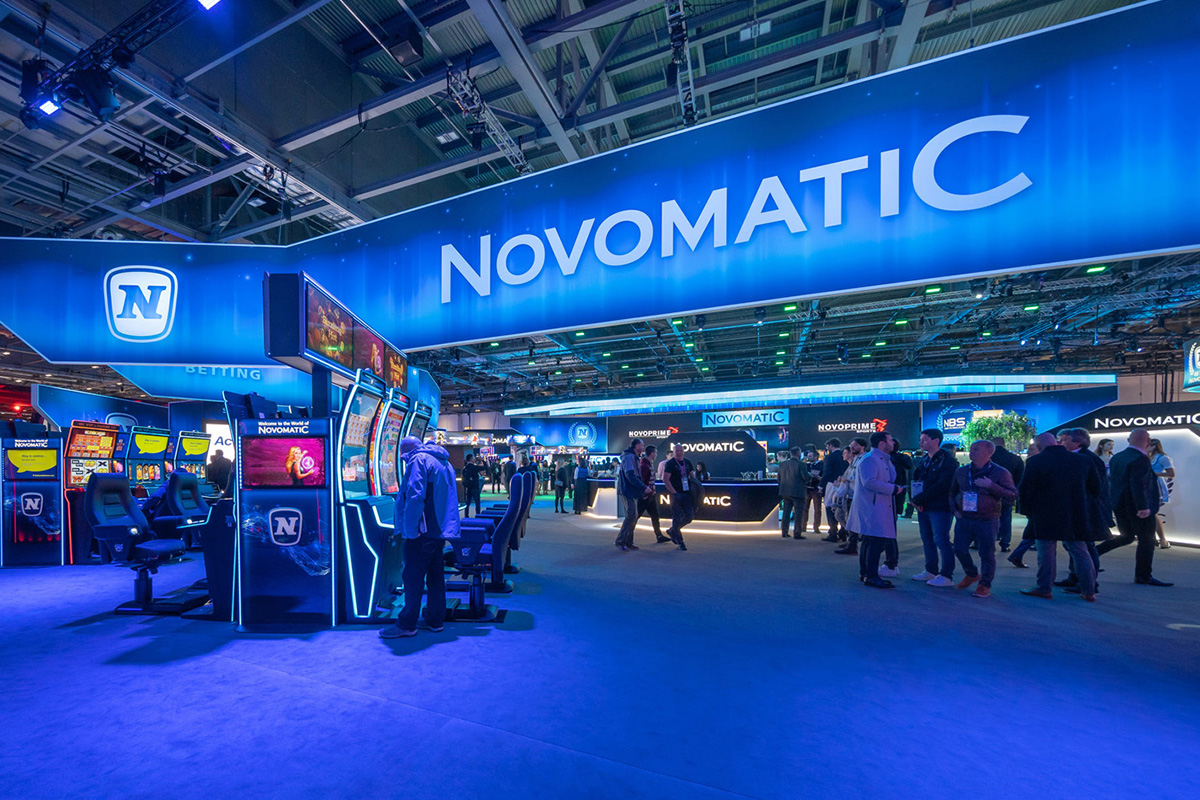 Reading Time:
2
minutes
Recent ESG ratings by leading rating agencies acknowledge NOVOMATIC's comprehensive efforts in managing Environmental Social Governance (ESG) factors with excellent risk and performance ratings. In this year's Sustainalytics ESG Risk Rating, NOVOMATIC has got the third rank.
As a clearly measurable and transparent asset, similar to financial performance, ESG has become an important element of evidence for investor and other financial stakeholder decisions. Companies have come to clearly acknowledge the significance of efficient ESG commitments and performance improvement in their long-term strategy.
In April, ESG ratings firm Sustainalytics assessed NOVOMATIC AG to be at "Low risk of material financial impacts driven by ESG factors." NOVOMATIC received an ESG Risk Ratings score of 18.8, placing it third among 80 international gaming companies rated by Sustainalytics and among the top 100 rated companies in the wider consumer services industry globally.
Rating agency ISS ESG also rates NOVOMATIC AG among the Electronic Devices & Appliances industry's top tier with a "C" rating and a decile rank of 4 in a rating dating of June. VigeoEiris Rating attests the company rank 19th out of 43 versus its European peers in the Technology-Hardware Sector in the V.E's ESG Assessment. NOVOMATIC AG receives "A" RepRisk Rating (www.reprisk.com) on a scale of D to AAA denoting "Low ESG Risk Exposure" based on RepRisk ESG data science.
"The consistently very positive assessments by leading international ESG rating agencies prove that our efforts to improve our non-financial performance and reduce risks related to Environmental Social Governance are being widely noted as above gaming industry average. We are very much aware of our responsibilities in terms of corporate governance as well as of the social and environmental impact of our business, and we work hard to take a proactive approach by implementing sound principles and best practices. For NOVOMATIC, topics like Responsible Entertainment, reducing the environmental footprint and occupational health and safety are part of our business philosophy," Johannes Gratzl, Member of the Board of NOVOMATIC AG, said.
Game mode on: BBC Three takes viewers behind the multimillion-pound esports scene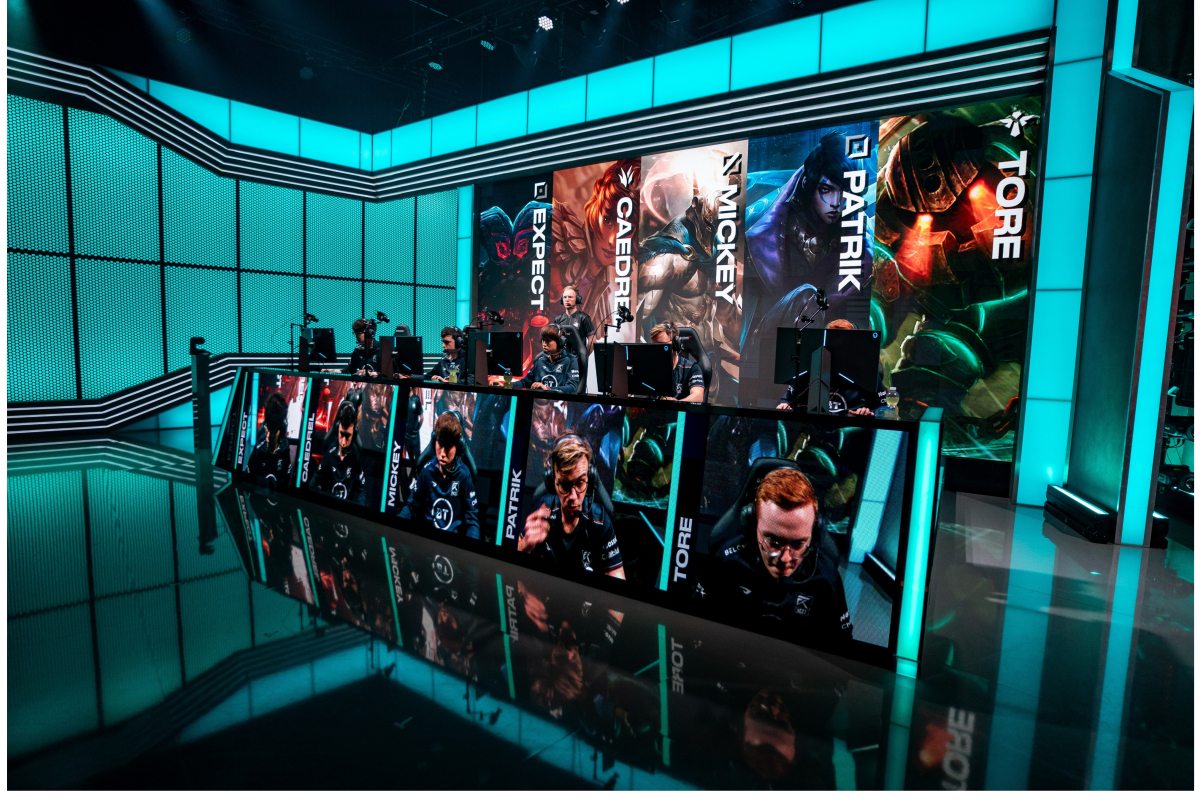 Reading Time:
3
minutes
        Fight For First: EXCEL ESPORTS, available on BBC iPlayer early 2021
        Narrated by Cillian Murphy
At a time when the global audience for esports is set to eclipse the viewership of traditional spectator sporting events and 80 million people a month play League of Legends, a new documentary series from BBC Three has been commissioned to give viewers an unprecedented insight into one of the biggest games in the world. Fight for First:  EXCEL ESPORTS will be available to stream on BBC iPlayer in early 2021.
Narrated by Golden Globe and BAFTA nominee Cillian Murphy, this five-part series follows, a multimillion pound esports organisation, at home in their state of the art training facility at Twickenham stadium and abroad at The League of Legends European Championships (LEC) in Berlin, meeting the six-figure salary gamers who are at the heart of this team of rising young superstars. In 2019, they finished in tenth place, but now with huge financial backing, brand new players and a world class coaching team, can they make a true impact on the international League of Legends scene?
Founded in 2014, brothers Kieran and Joel Holmes-Darby came up with the idea for an esports team over a pint. Now six years later and with an investment of eight figures behind them, EXCEL compete in one the biggest gaming leagues in the world.
The team train out of Twickenham stadium and have access to a wide range of sporting facilities usually only reserved for top athletes. Whether it's DNA testing, physiotherapy, sports psychology, or nutrition, EXCEL applies the same level of training as any traditional sporting team.
During the season, the EXCEL players all live together in a gaming house, so they're in each other's pockets 24/7. BBC Three follows the team as they compete against the world's best esports athletes, while navigating the growing pains of adulting, living away from home, love, new friendships and fame. On the surface, they may be young, rich and living out their dreams, but each player has their own deep-rooted reasons why gaming plays such an important role in their lives.
Cillian Murphy says: "My sons love gaming. When I showed them the trailer for this, they said I had to do it. Being involved in Fight For First has been a great experience and there is so much more to professional gaming than I ever thought. It has opened up a whole new world to me and this series provides a proper insight into a fascinating, global industry."
Kieran Holmes-Darby, Co-Founder and Chief Gaming Officer at EXCEL ESPORTS, said: "This five-part series showcases our attempts to reach the League of Legends European Championship play-offs for the first time in our history and is a completely unique insight into EXCEL ESPORTS and what goes on behind the scenes of a major esports organisation. At EXCEL, whilst competing at the elite level, we pride ourselves on always striving to be better, and the series demonstrates how we practise, prepare and play. Not only will it offer our fans a deeper look into what we do, but it will also offer people who are completely new to esports a fascinating perspective of our exciting industry."
Fiona Campbell, Controller BBC Three, says: "The BBC Three in-house documentary team have created a fascinating series and true insight into the world's fastest growing sport – and one that has a huge following and importance to our audience. We're excited to be the first UK broadcaster to follow an esports team through a global esports competition, taking viewers behind the scenes as the teenage team members juggle competing on a world stage with their lives at home."
Fight For First: EXCEL ESPORTS is a 5 x 30 production made by the BBC Three in-house team. It was commissioned by Fiona Campbell, Controller BBC Three, produced and directed by Simon Rawles. The Executive Producers are James Corbin and Jo Smith for BBC Three.
Norsk Tipping Reduces Loss Limits on High-risk Games by 25%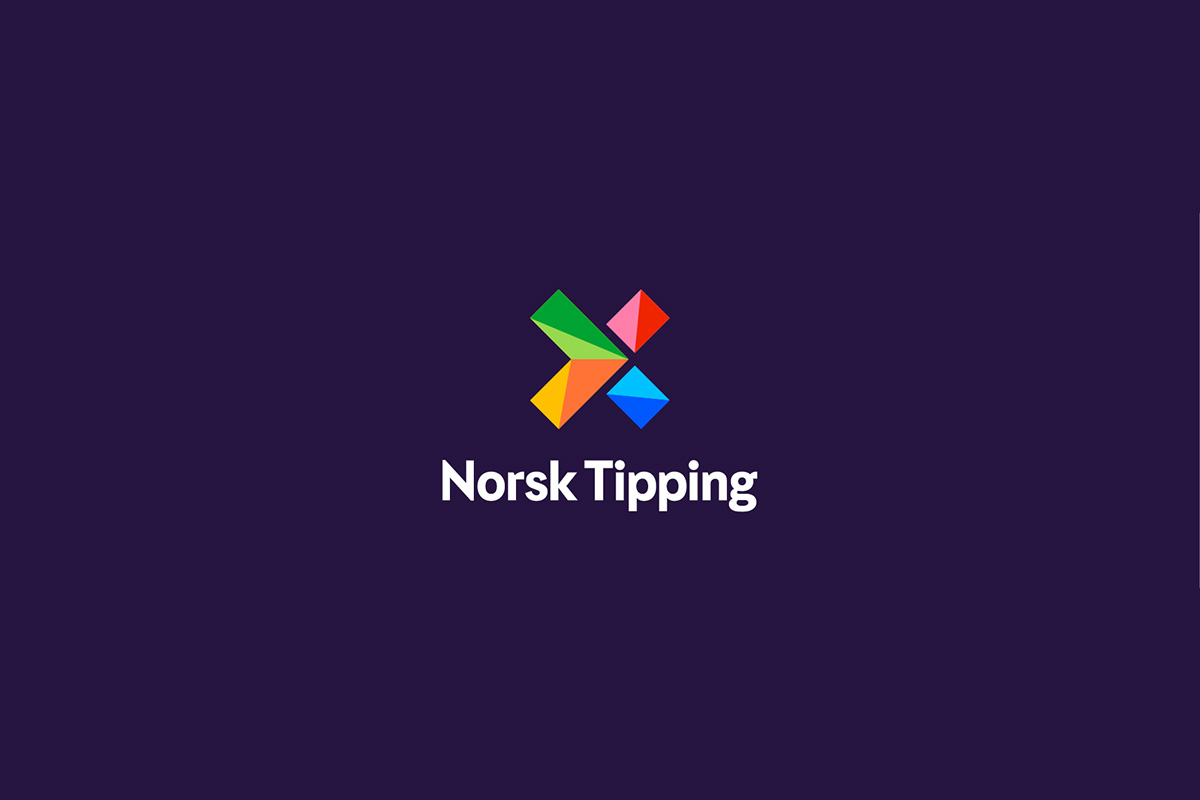 Reading Time:
< 1
minute
Norwegian state-owned operator Norsk Tipping has reduced the loss limit on its high-risk games by 25%. This is one of several measures the company implemented on December 1, to curb risky gaming activity in the short term.
"We know that gambling problems are increasing in the population, and that December is our biggest gambling month. The measures against covid-19 mean that more people can experience spending more time alone than they usually do during the Christmas month. For vulnerable players, this can lead to more gambling, and we want to prevent that," Åsne Havnelid, CEO of Norsk Tipping, said.
Most measures are limited to the end of January. At the same time, the company is working on measures that will reverse the negative development in the population in the long term.
"We will use the experiences from December and January in the decision basis for the long-term measures," Havnelid said.