EXCEL ESPORTS NAMES BEYOND NRG AS OFFICIAL ENERGY DRINK PARTNER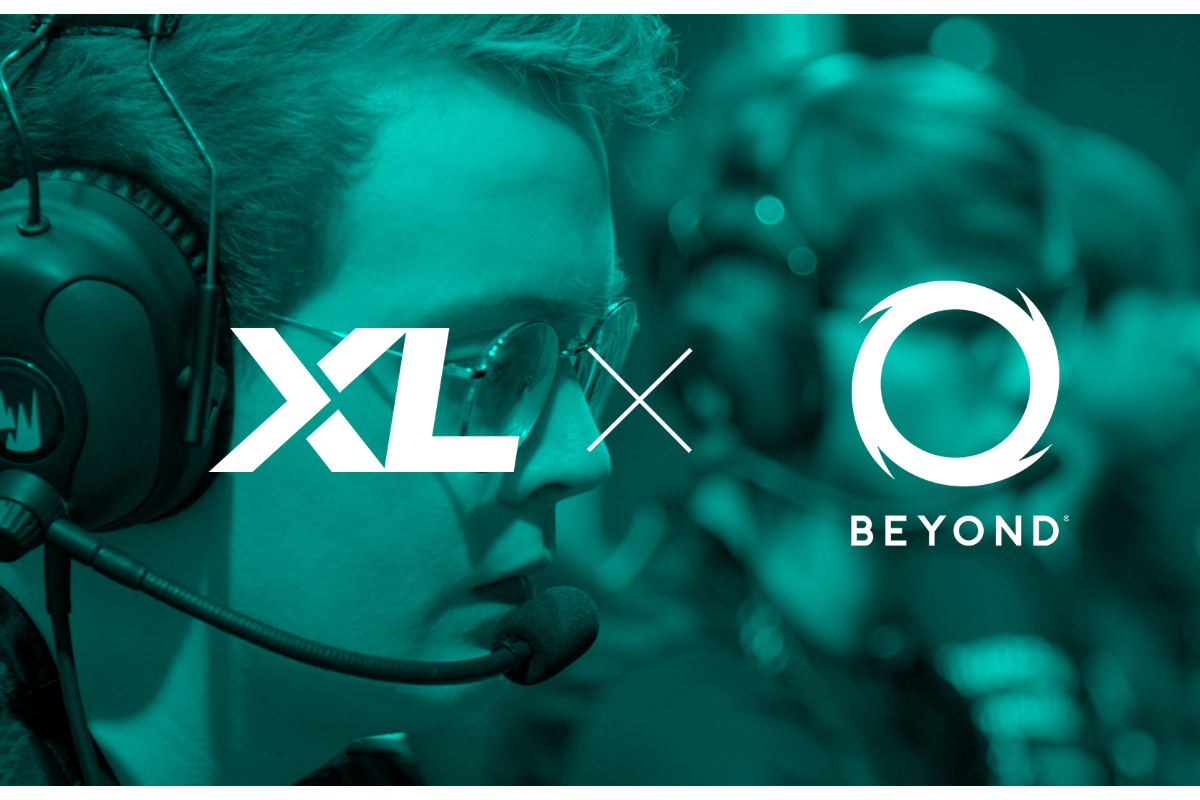 Reading Time:
2
minutes
British competitive gaming culture brand EXCEL ESPORTS is excited to announce Beyond NRG as the Official Energy Drink Partner for its League of Legends European Championship (LEC) and Northern League of Legends Championship (NLC) rosters as well as its newly launched VALORANT team. EXCEL and Beyond NRG's partnership will be built on shared goals of elevating player performance through wellbeing and EXCEL's "Power of Better" manifesto.
Beyond NRG will fuel EXCEL's League of Legends and VALORANT players to help them perform at the highest level while also ensuring they are consuming healthy ingredients which meet their competitive demands and environments. Beyond NRG's unique energy drink formula consolidates the best ingredients to help manage stress and pressure, increase reactions and central communication, delivering the body a blend of vitamins and nootropics. With a joint focus on both physical and mental wellbeing, EXCEL and Beyond NRG will work together on content and experiences that will showcase how improvement never stops.
This month EXCEL announced its entrance into VALORANT, one of the world's fastest-growing esports, with the signing of rising David "Davidp" Prins who takes on the captain role. With a strategic focus on defining its leadership structure, EXCEL is set to announce its coaching staff and then its complete roster next week. Beyond NRG will support the team's performance approach as they set ambitious goals for the VALORANT Champions Tour.
Founded in 2014, EXCEL ESPORTS is a competitive gaming brand steeped in British esports history with a long-standing commitment to nurturing homegrown and European esports talent. As a fellow British brand, Beyond NRG will support EXCEL's mission of growing the UK esports scene. This past weekend BTXL won its first ever NLC Spring Split cementing its place as the best team across the UK and Nordics. With a ticket to EU Masters, BTXL will now go head to head with some of the best regional teams in Europe.
"Energy drinks can be notorious for their high levels of sugar and unnatural ingredients so it's great to be able to partner with Beyond NRG which focuses on natural caffeine properties and contains lots of vitamins. Maintaining the right focus can make the difference between winning or losing. Beyond NRG really understands the needs of professional esports players and have created a product that will not only allow us to maintain our values but fuel our players in a balanced and healthy way," said, Fabian Broich, Head of Performance, EXCEL ESPORTS
"In our initial meetings with the Head of Performance, Fabian Broich, we understood that nutritional support is at the forefront of importance for both Beyond and EXCEL. I genuinely believe that our missions align in this way, healthy heart, healthy mind, and dominating in esports. I'm exceptionally excited to support the new VALORANT division of EXCEL. We believe this to be the fastest-growing competitive game in esports, and I'm thrilled we can back EXCEL with this from the very start of their new adventure." commented Billy Webb, Founder & CEO, Beyond NRG

BLAST Premier expands reach into Israel with Gaming Channel broadcast deal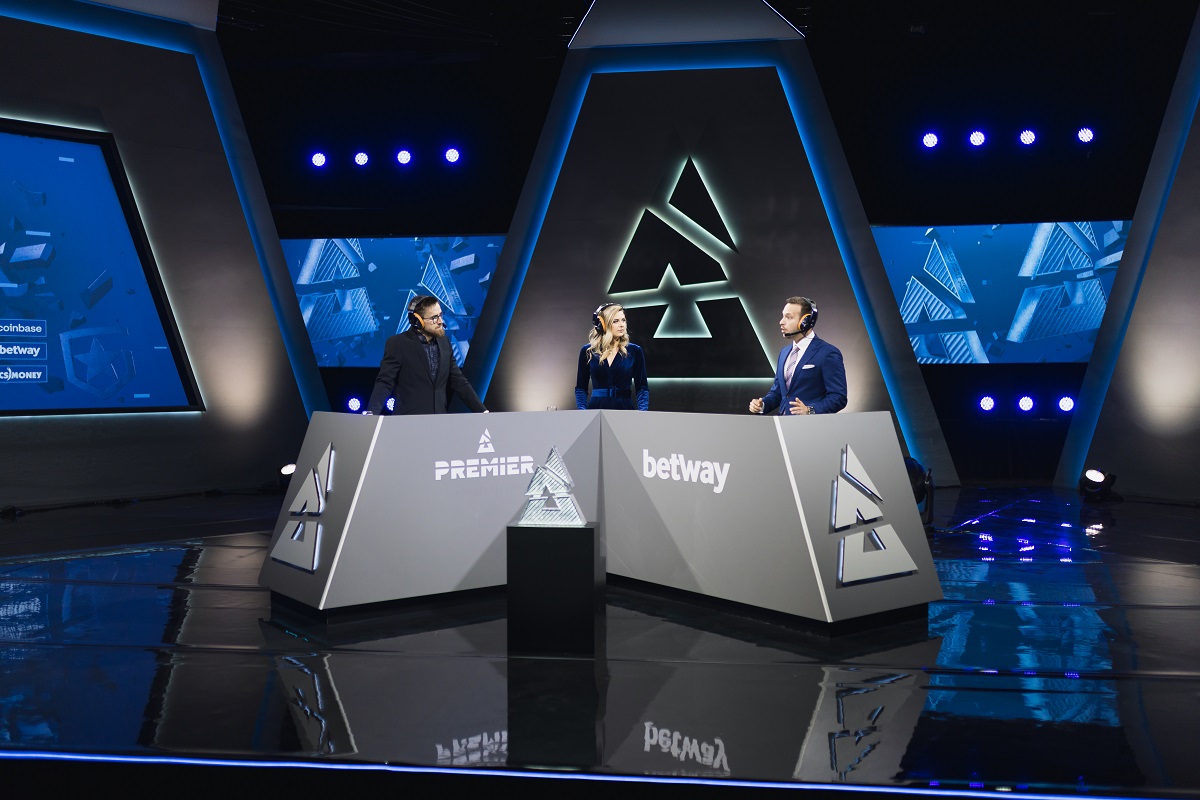 Reading Time:
2
minutes
The deal will see the Gaming Channel own exclusive rights to broadcast BLAST Premier in Hebrew 
BLAST Premier has agreed a media rights deal with Gaming Channel, Israel's first ever linear 24/7 esports and gaming channel. 
As part of the deal, Gaming Channel will own exclusive rights to broadcast BLAST Premier within Israel in Hebrew until the end of the 2021 season. The deal will cover BLAST Premier's four remaining events of the year: Fall Groups (September 16-26), Showdown (October 12-17), Final (November 24-28) and World Final (December 14-19).
The Gaming Channel, owned by the Charlton Group, was launched back in July this year, bringing the first ever dedicated esports and gaming linear TV channel to Israel. The channel broadcasts a variety of content including live esports events, leading YouTube talent from the region, among other gaming and entertainment-themed content. 
Alexander Lewin, VP for at BLAST, said: "We are delighted to be able to give BLAST Premier fans from Israel the opportunity to watch their favourite Counter-Strike teams and players in a localised Hebrew broadcast, and very pleased to add Israel to our global media rights footprint. The Gaming Channel and its experienced team are the perfect partner for our move into the Israeli market, and we look forward to a successful collaboration."
Yoav Sochen, General Manager for Gaming Channel, said: "I am very excited to partner up with BLAST Premier. Connecting both professional players and esports enthusiasts to the Gaming Channel through top tier international leagues, operated and offered on live broadcast in Hebrew for the first time. I look forward to seeing what this partnership can do for the Israeli scene."
The deal takes BLAST's portfolio of media rights to over 40 linear and online partners internationally, meaning BLAST Premier is now available globally in 18 different languages and in over 150 TV territories.
BLAST Premier is a worldwide Counter-Strike tournament series that unites all major events, offers opportunities to all regions across the globe and crowns the world champions of CS:GO. Up to 32 teams will take part in the seven BLAST Premier events over the course of 2021 with a combined prize pool of $2,475,000 on the line. BLAST will be making its long-awaited return to arena events with fans later this year at Copenhagen's iconic Royal Arena for the Fall Final. 
Pinnacle selects CashtoCode for instant sports betting and esports betting payments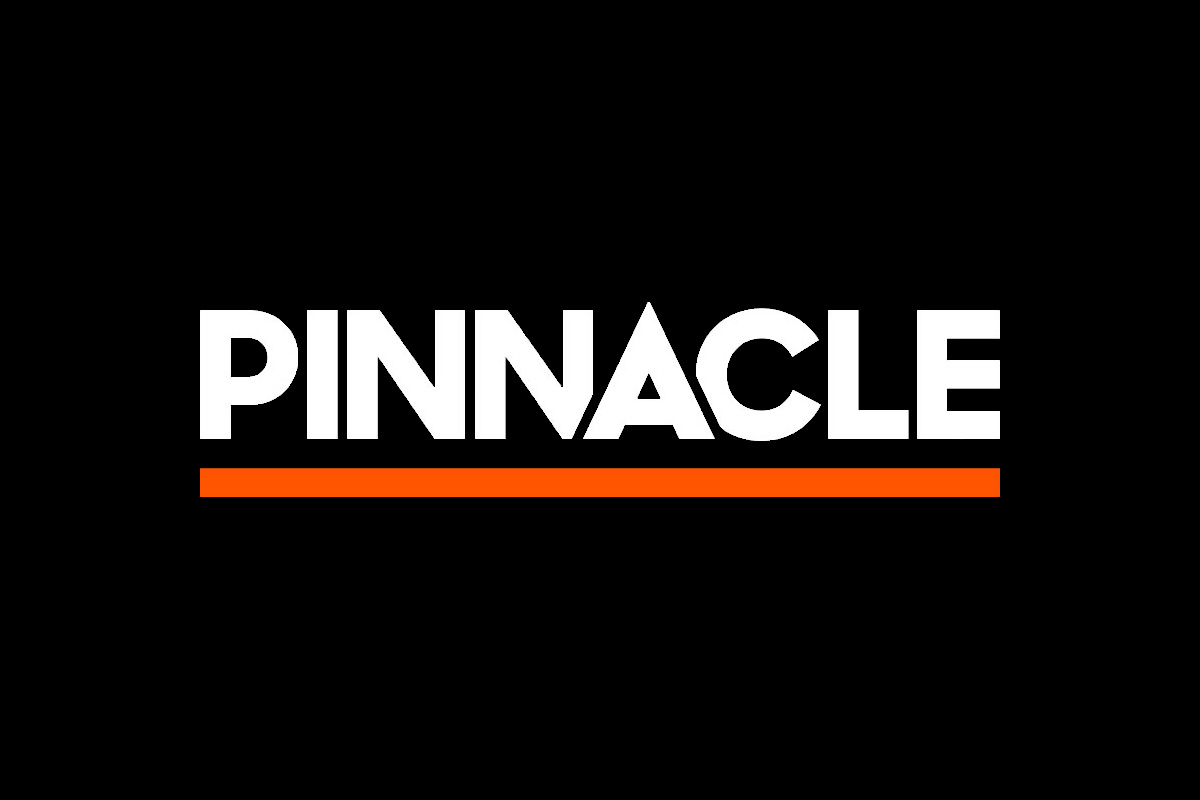 Reading Time:
2
minutes
CashtoCode eVoucher solution designed for international markets    
CashtoCode, the payments service for online igaming operators, today announced a new partnership with Pinnacle. CashtoCode's instant eVoucher service is now available to all Pinnacle sports betting and esports customers worldwide. The deal is aimed at helping Pinnacle boost payment conversions in international markets, while giving players more choice and convenience.
Pinnacle, one of the biggest names in the igaming space, is well known for its success in the emerging esports betting industry. With a global mobile-first user base, Pinnacle will benefit from a payments partner that understood the complex payment regulations in key international markets, and that can deliver secure, reliable, and instant online payments for all its players.
eVoucher by CashtoCode offers instant deposits via a simple code, similar to an ecommerce gift voucher. It can be bought online from several large international platforms, and redeemed at a number of igaming operators (now including Pinnacle). For operators, it is a straightforward new deposit option that allows them to go live in multiple regions at the same time. Existing CashtoCode partners can also enable CashtoCode eVoucher via their existing integration. For players, it is a seamless and secure payment experience that ensures funds arrive in their igaming accounts instantly.
"We are very excited about the potential of our eVoucher solution for the global igaming market," said CashtoCode CEO, Jens Bader. "It enables operators to go live in multiple, distinct regions at the same time, all with a single solution. For customers, it is an incredibly reliable and secure deposit option, while also being very easy to use."
"We strive to be innovators in the igaming industry, and were among the first operators to recognise the esports opportunity back in 2010," said Isabelle Delisle, Global Head of Payment Solutions at Pinnacle. "Therefore, it is important for us to find the right technology and payment partners to maintain this position across different markets and demographics, and we are confident we have found that in CashtoCode. We want to give our players more choice and we believe that they will appreciate the ability to make payments instantly online via a simple eVoucher code – a customer journey familiar to millions around the world."
BITCASINO AND EVIL GENIUSES LAUNCH FIRST CRYPTO-BASED DIGITAL GAMING PARTNERSHIP IN ESPORTS HISTORY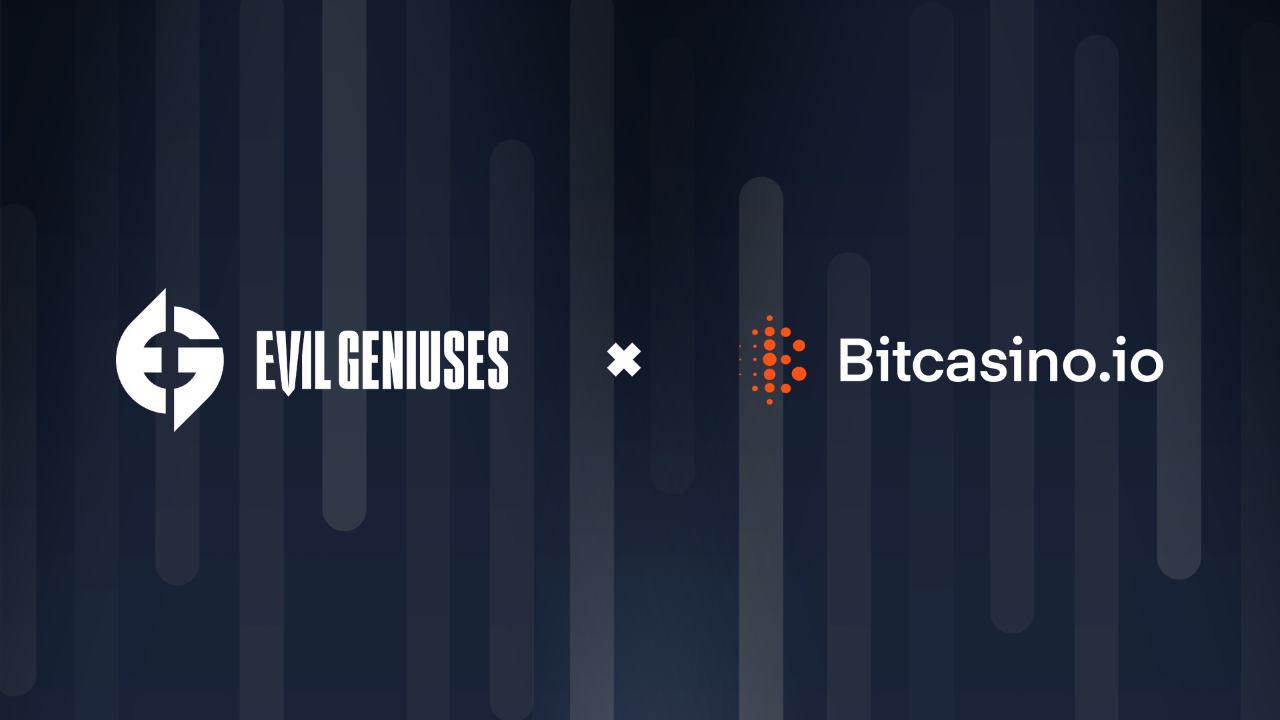 Reading Time:
2
minutes
Jersey Patch Partnership Features Multiple Facets Across EG's DOTA 2, Counter-Strike, FGC and Creator Rosters 
  Yesterday, it was announced that crypto pioneer Bitcasino, a leading bitcoin-led casino operator, has partnered with Evil Geniuses (EG), one of the original and most iconic professional esports organizations in the world. Bitcasino, part of Yolo Group, merges cryptocurrency with a digital gaming experience by offering an assortment of games and entertainment. As the first crypto-based digital gaming partnership in esports history, Bitcasino will be showcased across a number of EG facets including the Evil Geniuses DOTA 2, Counter-Strike, FGC and Creator rosters.  
"We love Evil Geniuses' passion and forward-thinking approach to everything they do," Head of Bitcasino Kaupo Kangro said. "They have been changing the game for more than 20 years, which is why they make the perfect partner for Bitcasino. They're true pioneers who share our values for fun, fast and fair gaming. It's an honour to see the Bitcasino logo on the EG jersey, and we're excited about the great content that we will be partnering on for Evil Geniuses fans around the world." 
Starting later this week with the Blast Premier Fall Showdown, EG players will wear new jerseys that feature the Bitcasino logo on their right sleeve. 
"Evil Geniuses has always been a trailblazer within esports and bringing on a pioneer in their industry like Bitcasino, EG continues our commitment to engage our fans in new and innovative ways," said Brian Millman, Director of Corporate Partnerships at Evil Geniuses.
The partnership also features CS:GO programming including a custom created map featuring familiar B-Site locations where players will race against the clock in mobility obstacles and accuracy challenges. The challenge course was specially designed for Bitcasino and tested by EG pro and content creator Tarik Celik. Fans can participate in the fun, too, by downloading the map via Steam.
In addition, the partnership will feature a content series headlined by EG CS:GO and DOTA 2 players, fans will submit videos of their play, either best or funniest moments for EG pros to guess what comes next at key moments. The content series that will be shared on social media will feature various EG pros providing unique commentary on fan behavior.