The Sandbox Attracts Strategic Gaming & Silicon Valley Partners to build Virtual Lands in its NFT Metaverse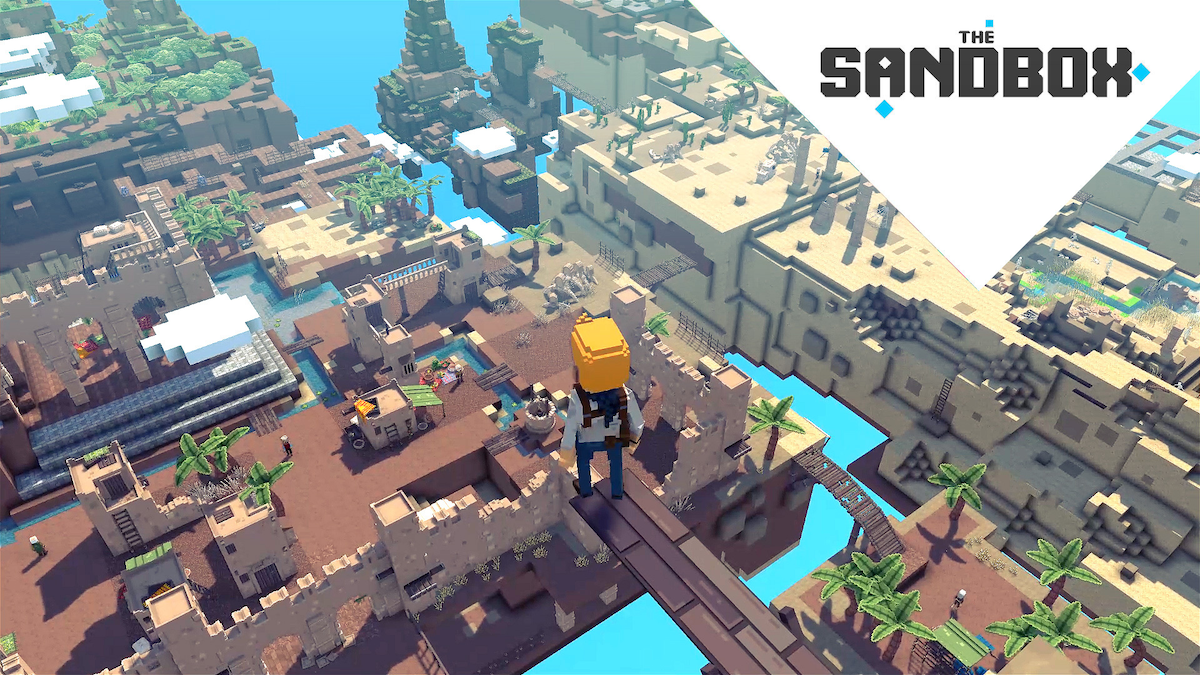 Reading Time:
4
minutes
Uken Games, Bill Lee, Ken Howery, Galaxy Interactive, Tyler Winklevoss, Gemini Frontier Fund, Nifty Gateway, Avenged Sevenfold, and others entered into strategic partnerships to acquire LAND and build experiences in The Sandbox's NFT-based metaverse
The Sandbox, a subsidiary of Animoca Brands and the leading decentralized social metaverse platform, announced that it has added multiple partners from the NFT, investment, and music industries to its growing list of partners. As with previous partners, the new entrants have joined in The Sandbox's virtual real estate by acquiring LAND NFTs in the open metaverse and committed to building experiences across the metaverse. To celebrate the new partners, The Sandbox will launch a new LAND sale on April 14 that allows players to purchase choice spots near partner LANDS.
The partners who acquired LAND in The Sandbox's metaverse include crypto projects such as Nifty Gateway, 21x, and Gemini, as well as renowned Silicon Valley based VCs and investment partners including Galaxy Interactive (Global gaming VC and investors in over 50 companies across the interactive landscape, including RTFKT, Bitski, Mythical Games, Immutable, and WHALE), Bill Lee (Co-Founder of Craft Ventures, former Board Director of Big Fish Games, and early investor in Cloud9, Coinbase, Opensea, and Tesla), Ken Howery (Co-Founder and former managing partner at Founders Fund, Co-Founder of PayPal), Sundeep Madra (Serial entrepreneur and investor), Gemini Frontier Fund (Founded by Tyler & Cameron Winklevoss), Chris Ye (CEO of Uken Games and creator of top-grossing mobile games Bingo Pop, Ava's Manor, Who Wants To Be A Millionaire), Alex Reece (Early investor in Unity, Draft Kings and Lyft), Michael Witz (Founder of Redemption Games and creator of top-grossing mobile games Cookie Jam and Sweet Escapes), Edward Saatchi (Founder of Virtual Beings company Fable) and Patricio Fuks (Serial Entrepreneur & Investor), and heavy metal band, Avenged Sevenfold.
"As a vibrant, growing NFT-based gaming metaverse, The Sandbox is attracting strong and diverse new partners each day, from gaming studios to IP brands to artists to celebrities to visionary entrepreneurs to technology companies," said Sebastien BORGET, COO & Co-Founder of The Sandbox. "We're shaping our virtual world to be an experience rich place where partners can plant a flag with virtual destination experiences on their LANDS in a powerful new entertainment community where creators, players and brands can build and grow alongside each other."
The involvement of the partners announced follows the beta launch of The Sandbox's NFT marketplace, which gives anyone the opportunity to earn SAND, The Sandbox's utility token, by monetizing voxel-based NFT creations created with the dedicated software VoxEdit. Each NFT can be used inside the game platform in the future or used to build custom game experiences. LAND NFTs are the main gateway to publishing games in The Sandbox, as the platform prepares for opening its first public beta for players later this year. The Sandbox was recently featured by the Wall Street Journal and CNBC as a pioneer in the space.
The Sandbox is becoming a prime entertainment destination where brands, IPs, and celebrities can engage with their fans and offer virtual experiences including games, live performances, and social experiences. Brands will coexist through neighboring lands, able to function as digital concert arenas, theme parks, or malls that users of The Sandbox can visit and experience by themselves or with friends. Reflecting on this potential, partner VCs, investors, and celebrity brands share their thoughts below on what attracted them to The Sandbox:
"We have been tracking the progress of The Sandbox ecosystem from its earliest days, and have been impressed by the founding team's consistent execution towards their mission of developing a community-owned sandbox of creativity and fun. We are delighted to do our part to develop the community through the land we've acquired, directly and through our portfolio companies, and cannot wait to witness how the broader ecosystem evolves," said Richard Kim, GP at Galaxy Interactive.
"Gaming is a killer use case for the metaverse, and The Sandbox is the only metaverse tuned for high-quality games with a decentralized monetization ecosystem for developers, asset makers, and passionate gamers," said Bill Lee, Co-Founder of Craft Ventures. "21x will be developing all of our parcels into THE premiere gaming destinations across any metaverse — stay tuned!"
"The Sandbox is revolutionizing gaming by empowering users to build, own, and monetize their gaming experiences in a virtual world that is decentralized," said Tyler Winklevoss, Co-Founder of Gemini Exchange. "We plan to extend our existing platforms into The Sandbox and develop unique experiences on our properties that advance our mission of empowering the individual through crypto."
"We have officially purchased LAND in The Sandbox and are excited to build out a virtual space for our friends to explore," said heavy metal band, Avenged Sevenfold. "Digital ownership and the metaverse have become increasingly interesting to us and The Sandbox felt like the right fit to enter this new world."
Upcoming LAND Sale
The Sandbox's upcoming LAND sale event on April 14th, 2021 will offer additional premium LAND located near the partners announced today. Each purchasable LAND will include exclusive premium NFTs and have the possibility to host events, gaming experiences, or social hubs when the game is released later in 2021. The Sandbox has already sold 45% of its 166,464 LAND NFTs, releasing them in successive waves that usually sell out in seconds. Existing LAND owners include Binance, CoinCheck, Metakovan, Pranksy, Socios, and CoinMarketCap among others.
The Sandbox has secured over 60 partnerships, including The Smurfs, Care Bears, Atari, CryptoKitties, and Shaun the Sheep, to build a fun, creative "play-to-earn" platform that offers virtual worlds and game experiences owned and created by players. The play-to-earn model gives players true ownership of anything they collect in the game, allowing them to trade it to other players (including outside the game on other websites), transfer it to other players, or even resell it.
The Sandbox is scheduled to launch its full Alpha for players in Q2 2021, enabling anyone to experience a social hub and gain the power to build a fantastic collection of fantasy and role-playing adventures that can be traded as NFTs with other players, creators, and artists on the platform.

Decentraland makes strategic investment in Decentral Games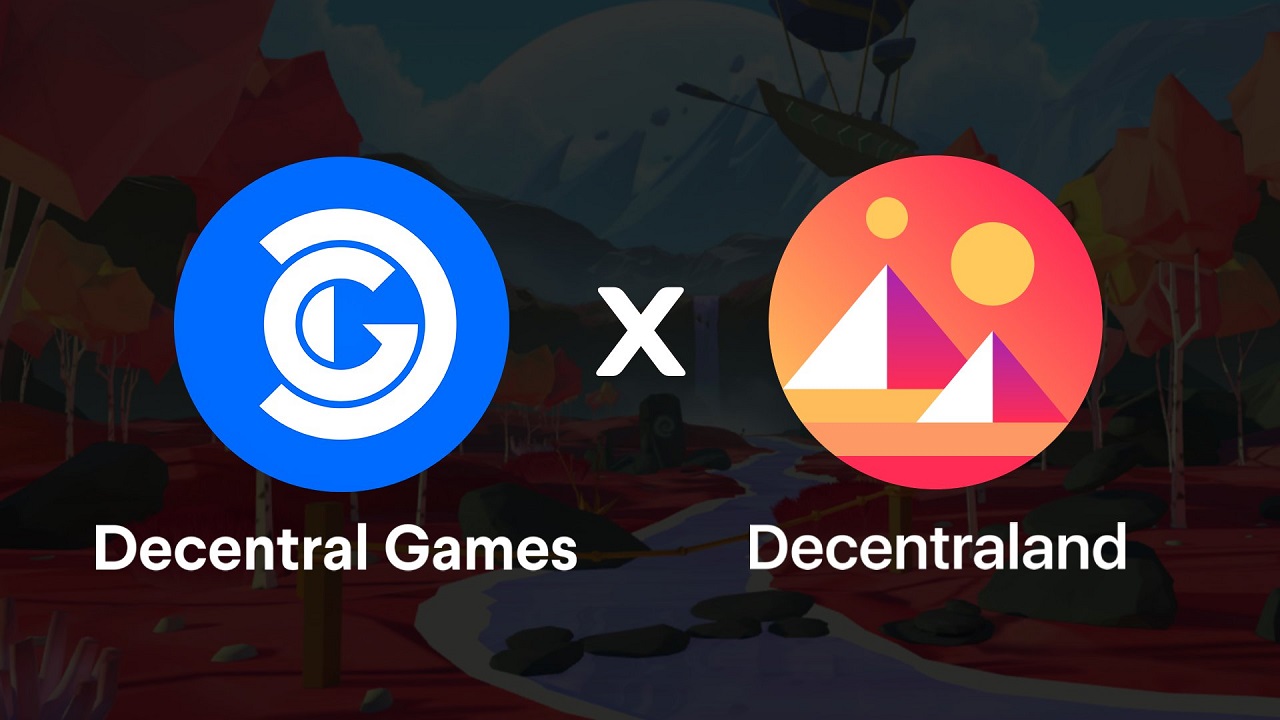 Reading Time:
2
minutes
Companies will deliver Play-to-earn Metaverse Poker, giving huge boost and driving interest and confidence in the disruptive gaming industry
Decentraland, the pioneering blockchain-based virtual world, has made a strategic investment in Decentral Games, a metaverse-native GameFi DAO, in a move that further shows increasing interest and confidence in the disruptive gaming platform.
The investment from Decentraland (MANA) in Decentral Games' (DG) native governance token $DG, an asset that allocates governance votes within the Decentral Games DAO (Decentralized Autonomous Organization) and its nearly $12 million in treasury holdings today, is aimed at helping the platform deliver free Play-to-Earn Metaverse Poker.
"The Decentraland Foundation is thrilled to support Decentral Games in its new play-to-earn gaming in the metaverse," said Agustin Ferreira, Foundation Lead at Decentraland Foundation. "The free play-to-earn architecture has undergone phenomenal growth of late, and we believe it will enable the Decentraland platform and the community to continue on the journey of decentralized expansion."
Mr. Ferreira added that "as a gaming pioneer in the metaverse, we believe Decentral Games is the ideal party to spearhead the next generation of play-to-earn."
The investment deal also represents a massive endorsement of Decentral Games' groundbreaking play-to-earn gaming architecture model that distributes tokenized financial rewards for everyday gamers' participation on the platform.
"This significant deal will enable Decentral Games to debut play-to-earn dynamics applied to a favorite household game, poker," said Decentral Games Founder Miles Anthony.
"Decentral Games is proud to have a trusted investment partner in Decentraland as we roll out metaverse play-to-earn ICE Poker."
Mr. Anthony added that "Decentraland has been a pioneer in building the first iteration of an open, decentralized metaverse, so it's a no-brainer to launch our Play-to-Earn ICE Poker there."
Decentral Games' innovative and on-point spirit in pushing play-to-earn gaming forward has generated recent investment from full-stack Ethereum scaling solution, Polygon, among other respected institutional entities.
In June, DG closed a $5-million funding round co-led by Collab+Currency and BACKED VC. Since then, Decentral Games has continued to execute, bringing play-to-earn to fruition, and announced the new GameFi product, ICE Poker, the play-to-earn and NFT game in September.
Decentral Games has also previously worked with Decentraland. The gaming metaverse blockchain project developed several signature games for Decentraland on a white label basis before eventually establishing itself as an enterprise DAO.
After years of proving the use case for metaverse games within Decentraland's immersive virtual reality environments, Decentral Games is presently thrilled to take its tenured relationship with Decentraland to the next level.
$DG is the versatile, standalone token powering Decentral Games, providing players with a medium of exchange for gaming and governance and liquidity incentives unique to the platform. The model organically incentivizes long-term user growth and customer loyalty through the distribution of daily rewards, empowering Decentral Games customers with the ability to earn a new stream of income on the platform.
As Venture Beat has illustrated, play-to-earn gaming in the Philippines has yielded the potential for residents to earn three times the regional minimum wage. And market indications have clearly shown that play-to-earn is ready for meteoric adoption given its income potential.
Currently, Decentral Games runs multiple metaverse-based play-to-earn and NFT games, including co-branding and business-to-business (B2B) deals with the world's most iconic brands, including gaming giant Atari, Amnesia Ibiza (the temple of electronic music), and Bored Apes Yacht Club (the iconic NFT series).
Socios.Com Partners With LaLiga To Become Global Fan Engagement Partner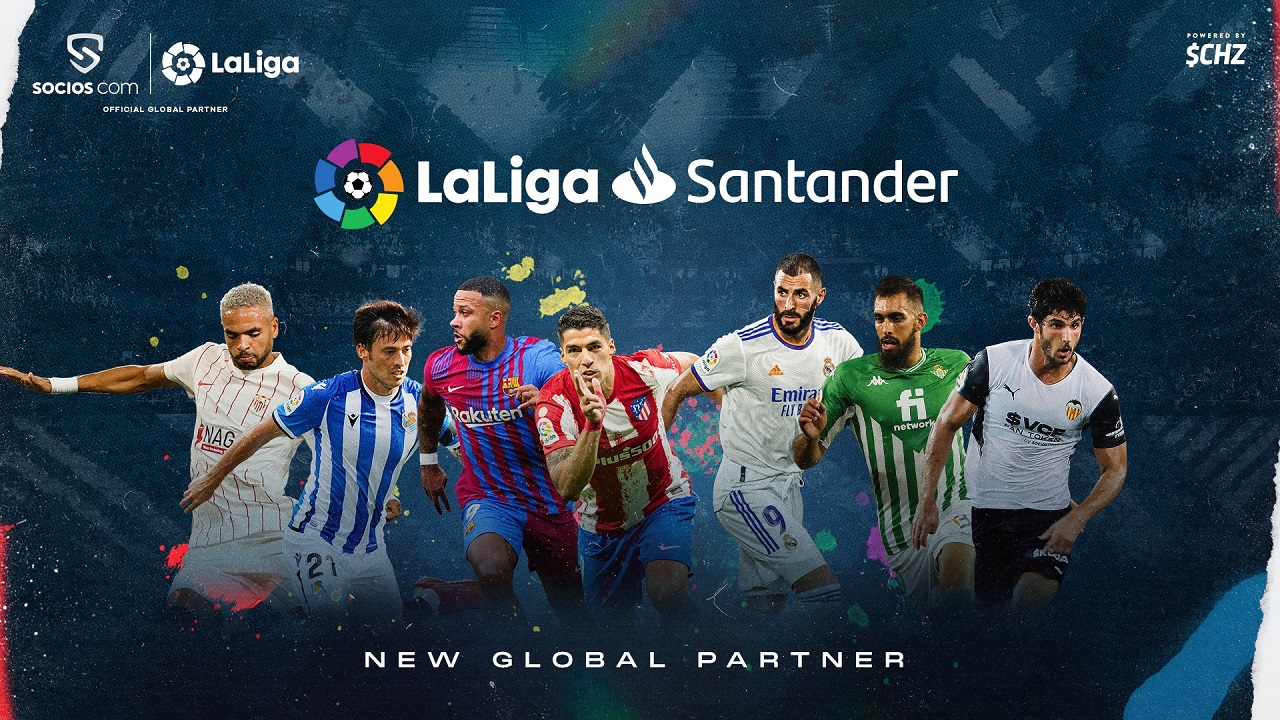 Reading Time:
2
minutes
Socios. com, the leading provider of blockchain-driven Fan Engagement solutions for the sports and entertainment industry, and LaLiga have announced an agreement that will see the creators of Fan Tokens become Global Fan Engagement Partner of Spain's top tier football league.
Socios com and LaLiga will work together to create new opportunities for the league's more than 800 million global fans to engage actively with the brand through the platform's cutting-edge blockchain technology solutions.
This partnership will give LaLiga Santander fans the chance to get closer than ever to their heroes, regardless of where in the world they are based, and to access unique rewards such as official products, signed jerseys, free tickets and once-in-a-lifetime opportunities.
Driven by the central belief that transitioning passive fans into active fans is essential to the future of sport, Socios. com is a direct-to-consumer (D2C) platform that leverages blockchain technology to provide the world's leading sporting organizations with the tools to engage with and monetize their global fanbases.
Since its creation, in 2019, Socios. com has been enhancing Fan Experience across the global sports industry through Fan Tokens, collectible digital assets that provide owners with access to voting rights in polls, VIP rewards, exclusive promotions, AR-enabled features, chat forums, games and competitions on Socios.com.
Over 40 global leading sport organisations across 20 different countries and seven different sports have launched their official Fan Token on the Socios.com app, home to a growing global community of nearly 1.3M sports fans. The list includes LaLiga Santander clubs FC Barcelona, Atlético de Madrid, Valencia CF and Levante UD, as well as other football giants across the globe, Formula 1 teams, esports organisations and mixed martial arts brands, among others.
Fan Tokens have consolidated as one of the fastest growing revenue streams for the sports industry, generating over $200 million in profits for Socios. com's global network in a little over two years since the first token was released.
The partnership with LaLiga, the first major football league to join the platform, sets a new milestone for Socios. com and strengthens its position in Spain, a strategic country in which the company is about to inaugurate its new offices. The agreement also reasserts the position of Socios. com as the global leaders of blockchain-driven fan engagement solutions for the sports industry.
Alexandre Dreyfus, Founder and CEO of Socios. com, said: "We are very excited and proud to be partnering with LaLiga, one of the biggest brands in global sports, with over 800 million fans around the world, and home to legendary clubs that have helped write the history of football."
"The LaLiga partnership will allow us to take another step forward in our mission to bring about a new era of global fan engagement, where fans are no longer spectators, but empowered, active participants".
"It is no coincidence that LaLiga has become the first major European football league to partner with Socios.com. Over the past few years they have earned a reputation for being one of the most innovative brands in sports, leading the way for organisations worldwide in terms of embracing innovation and leveraging new technologies. This partnership is yet another demonstration of their boldness and leadership".
"At LaLiga we are pleased to partner with Socios. com, one of the global leaders in fan engagement solutions for the sports industry. Thanks to this agreement, all our fans around the world will be able to connect more actively with their favorite players and teams. For us it's a way of getting closer to them and offering them new experiences", said Oscar Mayo, Executive Director of LaLiga.
First Esports X NFT Partnership in Asia as EVOS Esports & Uninterested Unicorns Collaborates in Project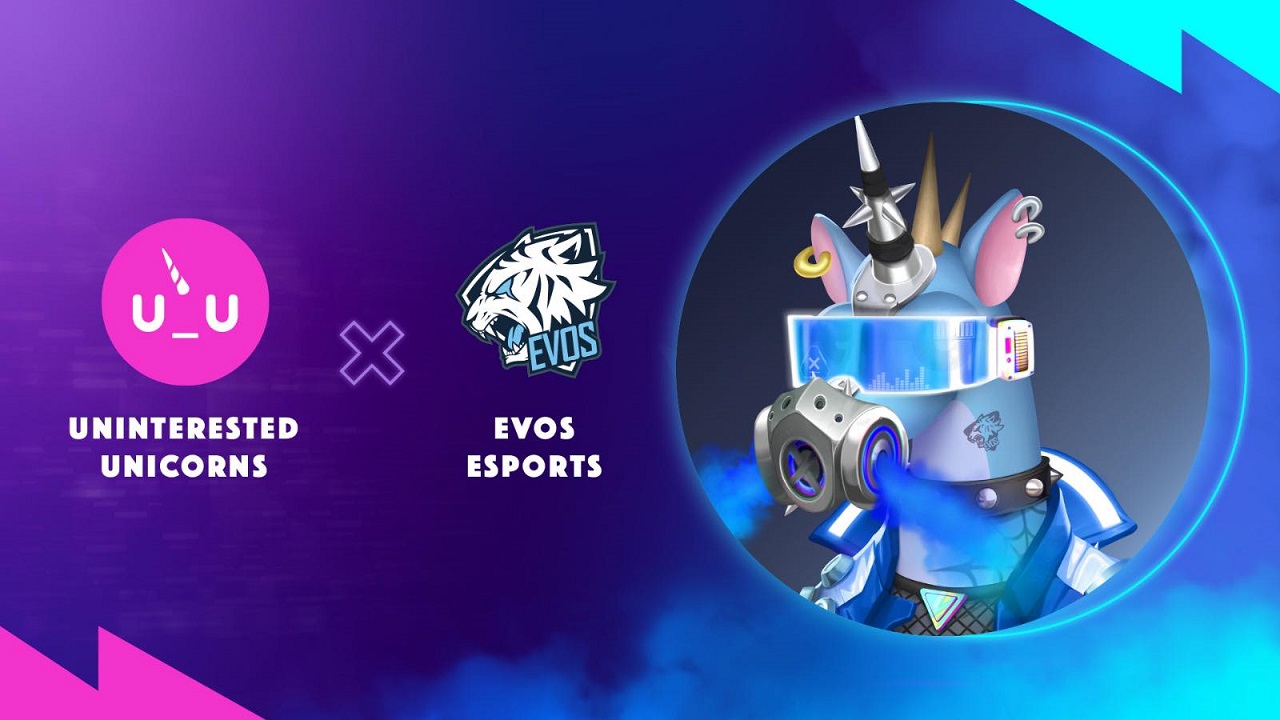 Reading Time:
2
minutes
The number 1 esports organization in Southeast Asia is entering the NFT space this year, collaborating with the up-and-coming NFT generative project Uninterested Unicorns with its own customized 1/1 NFT. This also marks the first ever Esports and NFT collaboration in Asia.
An original generative NFT project by NEX10 LABS – a blockchain and NFT company based in Singapore, Uninterested Unicorns is set to have its first public sale in September 2021 with 6900 NFTs being built and sold via the Ethereum blockchain.
After the public sale, Uninterested Unicorns will also be traded on OpenSea, currently the world's largest NFT marketplace having recorded 3.4 billion transaction volume in August 2021 alone.
This first collaboration will see EVOS Esports having its own fully customized and branded NFT via the Mythical Unicorn collection, mostly reserved for NFT and Blockchain influencers with EVOS being the first esports team on the list.
NEX10 LABS is founded and led by Terence Ting, who also founded an esports organization in Vietnam & SEA called Team Flash back in 2017.
"Our goal is to introduce the esports & gaming audience to the NFT space, through this innovative first collaboration between EVOS Esports and our Uninterested Unicorns," said Terence Ting.
EVOS Esports, one of the biggest esports teams in Asia with multiple world championship titles in Mobile Legends, Free Fire and League of Legends: Wild Rift, has a combined following of over 100 million fans across all social media and over 500 million views monthly.
Ivan Yeo, chairman of EVOS Esports, said: "We are always exploring new spaces and the NFT space is definitely an area which is extremely interesting and the work done at Uninterested Unicorns goes inline of our goals at EVOS Esports."
This collaboration will also be EVOS Esports' first foray into the world of non-fungible tokens (NFT for short) and cryptocurrency, and also Southeast Asia's first official Esports Team X NFT collaboration.