The Sandbox Attracts Strategic Gaming & Silicon Valley Partners to build Virtual Lands in its NFT Metaverse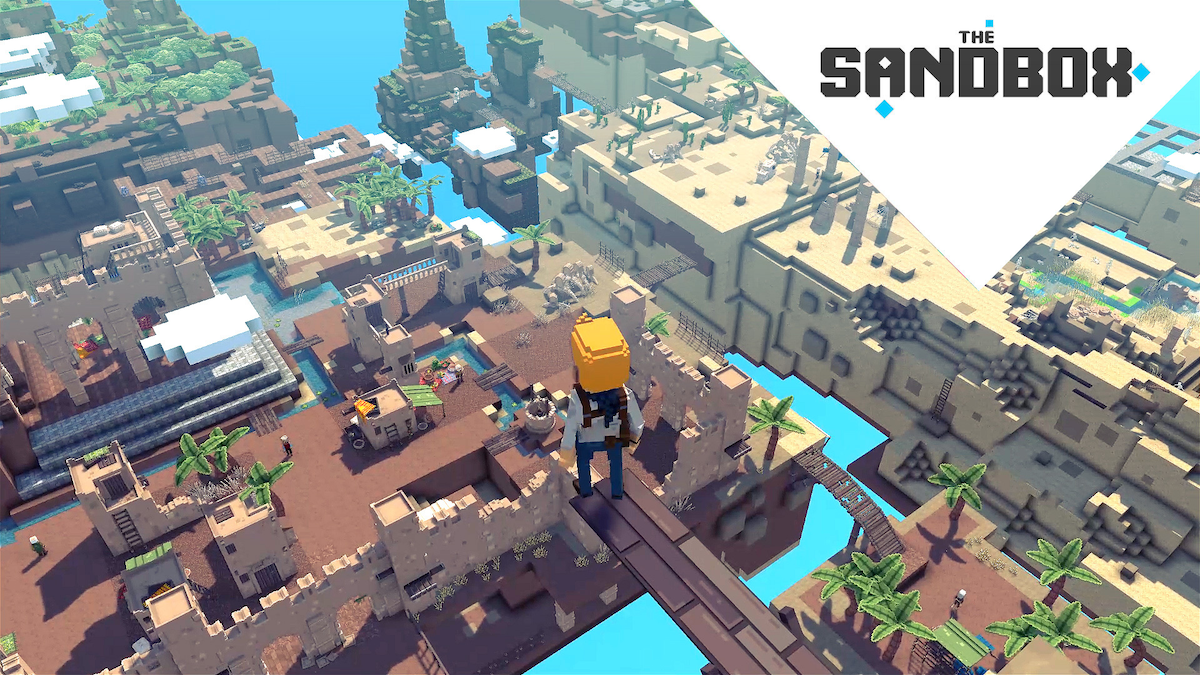 Reading Time:
4
minutes
Uken Games, Bill Lee, Ken Howery, Galaxy Interactive, Tyler Winklevoss, Gemini Frontier Fund, Nifty Gateway, Avenged Sevenfold, and others entered into strategic partnerships to acquire LAND and build experiences in The Sandbox's NFT-based metaverse
The Sandbox, a subsidiary of Animoca Brands and the leading decentralized social metaverse platform, announced that it has added multiple partners from the NFT, investment, and music industries to its growing list of partners. As with previous partners, the new entrants have joined in The Sandbox's virtual real estate by acquiring LAND NFTs in the open metaverse and committed to building experiences across the metaverse. To celebrate the new partners, The Sandbox will launch a new LAND sale on April 14 that allows players to purchase choice spots near partner LANDS.
The partners who acquired LAND in The Sandbox's metaverse include crypto projects such as Nifty Gateway, 21x, and Gemini, as well as renowned Silicon Valley based VCs and investment partners including Galaxy Interactive (Global gaming VC and investors in over 50 companies across the interactive landscape, including RTFKT, Bitski, Mythical Games, Immutable, and WHALE), Bill Lee (Co-Founder of Craft Ventures, former Board Director of Big Fish Games, and early investor in Cloud9, Coinbase, Opensea, and Tesla), Ken Howery (Co-Founder and former managing partner at Founders Fund, Co-Founder of PayPal), Sundeep Madra (Serial entrepreneur and investor), Gemini Frontier Fund (Founded by Tyler & Cameron Winklevoss), Chris Ye (CEO of Uken Games and creator of top-grossing mobile games Bingo Pop, Ava's Manor, Who Wants To Be A Millionaire), Alex Reece (Early investor in Unity, Draft Kings and Lyft), Michael Witz (Founder of Redemption Games and creator of top-grossing mobile games Cookie Jam and Sweet Escapes), Edward Saatchi (Founder of Virtual Beings company Fable) and Patricio Fuks (Serial Entrepreneur & Investor), and heavy metal band, Avenged Sevenfold.
"As a vibrant, growing NFT-based gaming metaverse, The Sandbox is attracting strong and diverse new partners each day, from gaming studios to IP brands to artists to celebrities to visionary entrepreneurs to technology companies," said Sebastien BORGET, COO & Co-Founder of The Sandbox. "We're shaping our virtual world to be an experience rich place where partners can plant a flag with virtual destination experiences on their LANDS in a powerful new entertainment community where creators, players and brands can build and grow alongside each other."
The involvement of the partners announced follows the beta launch of The Sandbox's NFT marketplace, which gives anyone the opportunity to earn SAND, The Sandbox's utility token, by monetizing voxel-based NFT creations created with the dedicated software VoxEdit. Each NFT can be used inside the game platform in the future or used to build custom game experiences. LAND NFTs are the main gateway to publishing games in The Sandbox, as the platform prepares for opening its first public beta for players later this year. The Sandbox was recently featured by the Wall Street Journal and CNBC as a pioneer in the space.
The Sandbox is becoming a prime entertainment destination where brands, IPs, and celebrities can engage with their fans and offer virtual experiences including games, live performances, and social experiences. Brands will coexist through neighboring lands, able to function as digital concert arenas, theme parks, or malls that users of The Sandbox can visit and experience by themselves or with friends. Reflecting on this potential, partner VCs, investors, and celebrity brands share their thoughts below on what attracted them to The Sandbox:
"We have been tracking the progress of The Sandbox ecosystem from its earliest days, and have been impressed by the founding team's consistent execution towards their mission of developing a community-owned sandbox of creativity and fun. We are delighted to do our part to develop the community through the land we've acquired, directly and through our portfolio companies, and cannot wait to witness how the broader ecosystem evolves," said Richard Kim, GP at Galaxy Interactive.
"Gaming is a killer use case for the metaverse, and The Sandbox is the only metaverse tuned for high-quality games with a decentralized monetization ecosystem for developers, asset makers, and passionate gamers," said Bill Lee, Co-Founder of Craft Ventures. "21x will be developing all of our parcels into THE premiere gaming destinations across any metaverse — stay tuned!"
"The Sandbox is revolutionizing gaming by empowering users to build, own, and monetize their gaming experiences in a virtual world that is decentralized," said Tyler Winklevoss, Co-Founder of Gemini Exchange. "We plan to extend our existing platforms into The Sandbox and develop unique experiences on our properties that advance our mission of empowering the individual through crypto."
"We have officially purchased LAND in The Sandbox and are excited to build out a virtual space for our friends to explore," said heavy metal band, Avenged Sevenfold. "Digital ownership and the metaverse have become increasingly interesting to us and The Sandbox felt like the right fit to enter this new world."
Upcoming LAND Sale
The Sandbox's upcoming LAND sale event on April 14th, 2021 will offer additional premium LAND located near the partners announced today. Each purchasable LAND will include exclusive premium NFTs and have the possibility to host events, gaming experiences, or social hubs when the game is released later in 2021. The Sandbox has already sold 45% of its 166,464 LAND NFTs, releasing them in successive waves that usually sell out in seconds. Existing LAND owners include Binance, CoinCheck, Metakovan, Pranksy, Socios, and CoinMarketCap among others.
The Sandbox has secured over 60 partnerships, including The Smurfs, Care Bears, Atari, CryptoKitties, and Shaun the Sheep, to build a fun, creative "play-to-earn" platform that offers virtual worlds and game experiences owned and created by players. The play-to-earn model gives players true ownership of anything they collect in the game, allowing them to trade it to other players (including outside the game on other websites), transfer it to other players, or even resell it.
The Sandbox is scheduled to launch its full Alpha for players in Q2 2021, enabling anyone to experience a social hub and gain the power to build a fantastic collection of fantasy and role-playing adventures that can be traded as NFTs with other players, creators, and artists on the platform.

French Esports Giants Team Vitality Set For Global Expansion With Socios.Com Fan Token Launch On July 1st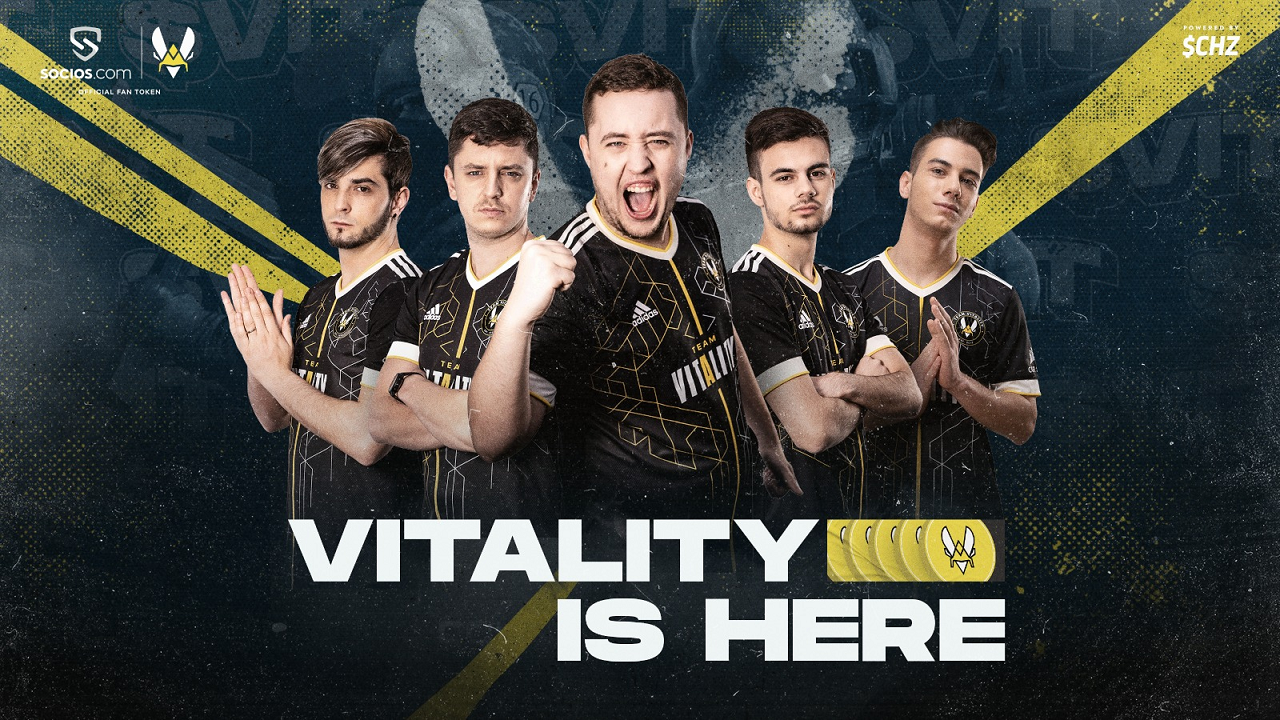 Reading Time:
3
minutes
Team Vitality, in partnership with Chiliz, the leading blockchain provider for the global esports, sports and entertainment industries, have announced they will launch a Fan Token on fan engagement and rewards app Socios.com.
The $VIT Fan Token will launch on July 1st, providing a powerful new way for the team to boost its brand on a global scale and for fans all around the world to engage with and influence the organisation. The lifetime supply of $VIT Fan Tokens will be 7 million and they will be priced at €2 each during the initial sale.
Fan Tokens are collectible digital assets, minted on the Chiliz blockchain, that provide owners with access to voting rights in polls, VIP rewards, exclusive promotions, AR-enabled features, chat forums, games and competitions on Socios.com.
Since its inception in 2013, Team Vitality has grown into one of the biggest esports organisations in the world and home to some of the industry's best esports players who compete in the biggest global esports titles. Over the last six months, Team Vitality has continued to build upon its esports legacy, most recently announcing its expansion into Brazil with the signing of Hugo "Dioud" Padioleau as its first official ambassador, and the reveal of its new League of Legends rosters.
Team Vitality will use Fan Tokens to empower their fanbase with a selection of unique and exciting rewards. Fans who purchase $VIT Fan Tokens will have access to exclusive content, activations around Team Vitality players, shop vouchers and also have the opportunity to attend events as special guests. Team Vitality will also host monthly polls where its fans can vote and have a direct impact on key organisational decisions. The subject of Team Vitality's first poll will be announced very soon.
Team Vitality will become the fifth esports team to launch a Fan Token on Socios.com, joining OG, NAVI, Team Heretics and Team Alliance on the platform.  The Socios.com network consists of a roster of 35+  elite international sporting organizations, including world leading football clubs Paris Saint-Germain, FC Barcelona, Juventus, Manchester City, Atlético Madrid and the Argentina national team.  Leading MMA organisations the UFC and PFL have also launched Fan Tokens on Socios.com, as will Aston Martin Cognizant and Alfa Romeo Racing ORLEN of  Formula One™.
Driven by the central belief that transitioning passive fans into active fans is essential to the future of esports and sport, Socios.com is a direct-to-consumer (D2C) platform that leverages blockchain technology to provide partners with the tools to engage with and monetize their global fanbases. Fan Tokens have generated over $150M in revenues to be shared with Socios.com partners in 2021 alone.
Created by Chiliz, the leading blockchain provider for the global sports and entertainment industry, Socios.com will continue its global expansion throughout  2021 and is targeting many more Fan Token with partners from across the world.
Socios.com has multiple office locations around the world and has recently opened new regional headquarters in Madrid, Istanbul, São Paulo and Buenos Aires. The company will also open a new office in North America in the near future.
"At Team Vitality we're lucky to have some of the most creative and engaged fans in esports, and we're always looking for ways to collaborate more closely, and offer them new experiences. Socios.com has a track record of providing an innovative Fan Token platform for some huge sports and esports brands, and we're proud to partner with them. Our first poll is a very exciting one which we'll be announcing in the coming days and I can't wait to see how our fans vote," said, Nicolas Maurer, CEO, Team Vitality 
Alexandre Dreyfus, CEO of Chiliz and Socios.com, said:. "Team Vitality is France's number one esports organization. They are already an absolute powerhouse of the esports world, but with the launch of the $VIT Fan Token they will be able to expand their reach exponentially,  growing their unique, exciting brand on a global scale.
"Vitality have really grasped what Fan Tokens are all about and fans can look forward to some groundbreaking, unprecedented engagement opportunities on the Socios.com app – as well as some really cool rewards too from the moment the Fan Token launches in just a few weeks time on July 1st.
"We now have 5 major esports organizations on our roster, which is definitely a milestone for us, but there is still immense potential for growth in this space, both in terms of activity with our existing partners and new partnerships."
Decentral Games Raises $5M of Funding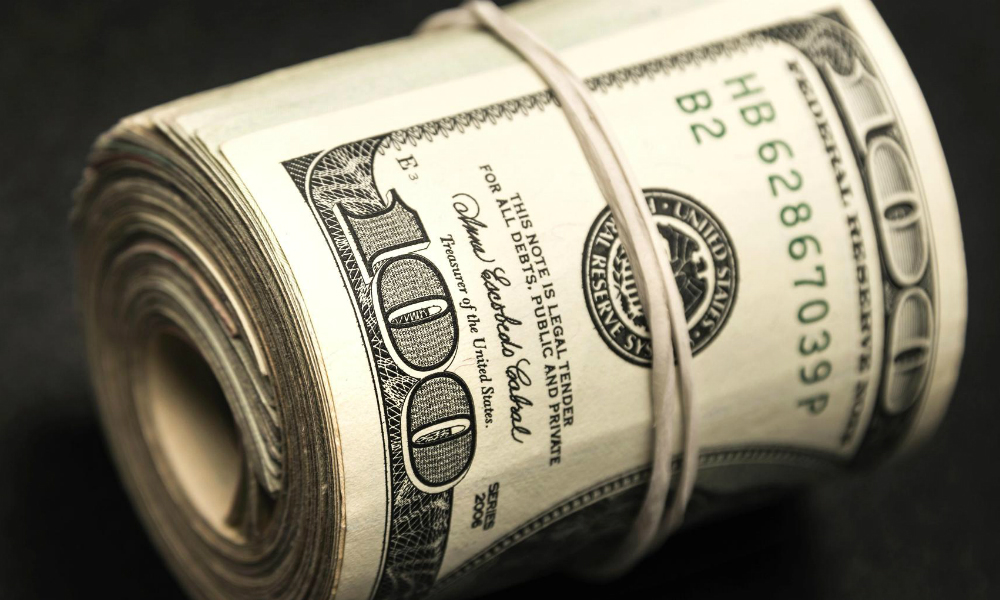 Reading Time:
2
minutes
Decentral Games (DG), a next generation entertainment platform at the intersection of metaverse and blockchain technology, is pleased to announce that it has completed its latest capital raise for aggregate gross proceeds of $5 million.
The funding round welcomed partners Collab+Currency, Metaverse Ventures (Digital Currency Group), Bitscale Capital, Cluster Capital, and AU21 Capital. The additional funding will allow the company to bolster its team and accelerate the development of additional features and products.
"Decentral Games offers players both the novelty of avatars gambling in a virtual world and the great user experience that gamers demand. We're excited to back Scott, Miles and team as they continue to bring the massive opportunity in blockchain-enabled gaming to life." – Casey Taylor, VP of Development at Digital Currency Group.
Since its founding in 2019, Decentral Games has diligently executed on its mission to become the premier platform for wager-based games where players can bet using cryptocurrency. This year the company has seen its most rapid expansion yet in terms of both technical developments and user growth. The company has seized the opportunity to expand the value proposition of its virtual landscapes, and consolidate the totality of its offerings which include three virtual casinos, an NFT store, and a forthcoming virtual nightclub space.
Decentral Games intends to use the funds to continue to invest in its infrastructure including additional headcount in the areas of product development and marketing in order to continue to acquire new users as well as expedite the deliverance of key features in the product pipeline. This includes the development of new casino table games including crypto Poker, tournament style poker, and a new and improved slots game.
While the cryptocurrency market at large has faced extreme volatility in recent weeks, $DG continues to be underpinned by strong fundamentals. Since launching its token in December, 2020, betting volumes have increased quarter over quarter and recently eclipsed a landmark $80 million. The platform's strong cash flows have contributed to the growth of the treasury, which remains well capitalized with over $8 million in assets, a 1000% quarter over quarter increase.
To meet community and investor demand, the company has scaled its team from 10 to 43 employees. DG has received accolades from the broader cryptocurrency community for becoming the world's first metaverse employer, creating 20 hosting jobs thus far for remote workers, each of whom plays a critical role in welcoming new users into the metaverse.
"From day one the Decentral Games team has made community engagement a top priority. The legacy gambling industry has historically functioned by pinning the house against the player. Decentral Games' community-first focus has flipped this dynamic effectively creating alignment between investors and players by allowing everyone the opportunity to 'be the house,' states Co-Founder & CEO, Miles Anthony. "We are thrilled to welcome our new partners to fortify our capital position and provide our team with the flexibility to continue to focus on community-driven initiatives while scaling our capabilities in order to bring more complex games and events to market."
Parimatch Announces to create NFTs on Binance NFT Marketplace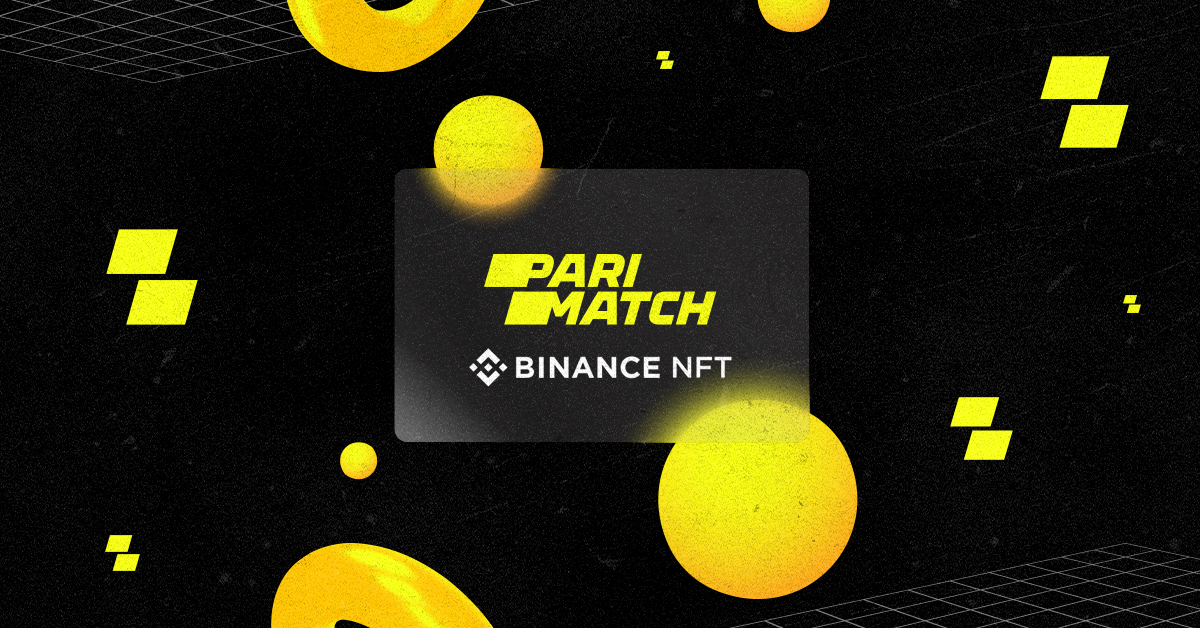 Reading Time:
< 1
minute
Parimatch, will launch an NFT collection as part of 100 Creators on Binance NFT Marketplace featuring an old Parimatch's platform as the first lot. The tokens will be auctioned on the platform as part of the "100 creators" campaign, timed to coincide with the launch of the Binance NFT marketplace. The official marketplace launch date is June 24.
Technological evolution continues to change the world, business approaches, brands. Parimatch has auctioned an old platform to showcase its transformation. NFT will anchor this platform as their starting point for growth. On this platform in the early 2000's, Parimatch began its expansion, so this lot is very symbolic for the brand. Given the rapid changes, it is very important to remember and see the place where everything originated.
All money received from the auction will be donated to the Parimatch Foundation to support projects for implementing the company's corporate social responsibility.
"We are excited to announce Parimatch's NFT collection on the Binance NFT marketplace. Parimatch Collectibles are a symbol of nostalgia and an indicator of the transformation of entertainment in the technological age. This is an exceptional way to capture the starting point of our product and showcase how the world has been digitalized. And more is yet to come." said Ivan Liashenko, CMO Parimatch.
Binance NFT will launch on June 24, prioritising optimal user experience, minimal fees, high liquidity and high-value NFTs. The Binance NFT Marketplace will share the same account system as Binance.com. Existing Binance users will be able to access the NFT marketplace and trade with their current Binance accounts. New users will simply have to register on Binance.com to create or trade on the Binance NFT platform.