Unibet talks to Abios about the Future of Esports Betting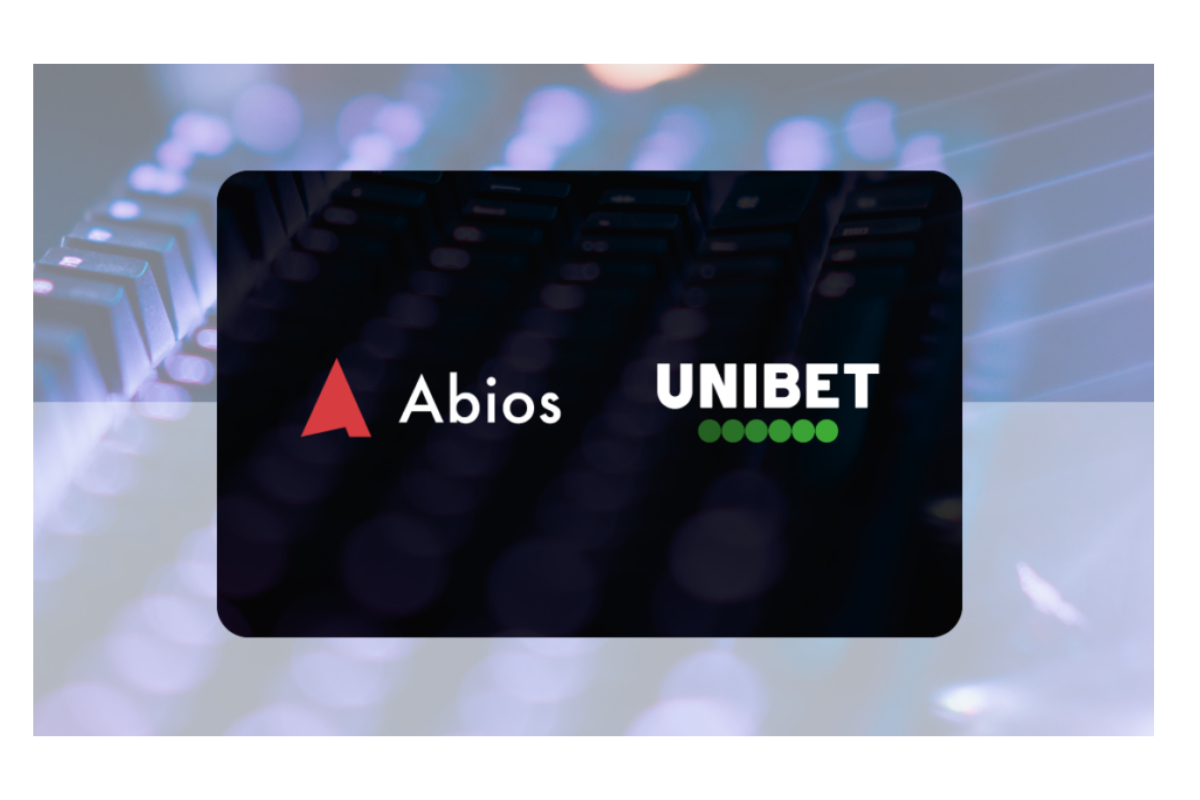 Reading Time:
3
minutes
The esports market is the fastest growing sports vertical with the betting market following suit. The betting market for esports is expected to grow with a CAGR of 13.1% between 2020 and 2025 according to MarketWatch, showing a great potential for future opportunities. Unibet has offered markets on esports since 2014 and has used Abios widgets to deliver an enhanced customer experience for punters.
We decided to talk to the Esports Product Manager at Unibet, Filip Kristersson, to get his take on esports betting, how they've enhanced their betting offer and their predictions for the future.
What are your thoughts on the future of esports and betting?
Esports will continue to grow and become increasingly important for bookmakers. Within 3 years, it will be a top sport for most sportsbooks and continue to grow. Together with American sports, it will drive new innovations such as betting types, widgets, and ultra-live. The rise of eSoccer as a filler product paints an intriguing picture, are we seeing the beginning of a new paradigm? I foresee interesting times ahead.
What esports games are most popular among your customers?
The big three still rule supreme: CS:GO, LoL, and Dota 2. With the Nordics as some of our core markets, we see a lot of CS:GO activity. Hopefully, The International will be able to go forward as planned in Stockholm this summer, so we can see some proper Dota 2 action as well.
Do you see any growth in interest in other esports games? Are there any new-/upcomers we should keep track of?
While not really being traditional esports, we have seen an increase in eSoccer. The product currently has a filler-role, but can become a proper esports with the right infrastructure and fanbase. Other games of interest are Call of Duty, Valorant, and Rainbow 6, though it's too early to say anything yet. I'm interested to see the Battle Royale genre getting cracked, as it's slightly awkward to watch and place bets on now. The growing trend of mobile esports should also be followed, though it will take a while to grow big as an esports in Europe.
Have you seen any changes in the esports betting market related to Covid-19?
The rise of eSoccer was one thing we didn't see coming, it was an unexpected surprise. In hindsight, it does make sense. Almost everyone has played the game, it's recognisable, quick, and fun to bet on. The other esports saw an increase, even if the more prestigious LAN-tournaments were canceled. We have also seen an increase in activity from many of our competitors as well as suppliers. I believe the increased esports awareness benefits us as we have a strong esports product.
Thank you for bringing these great insights on the esports market. You have used our products to enhance and develop the customer experience across your platforms.
How do you use our widgets and value stats?
In short, we use the Abios widgets to enhance our customer experience. Whether you are a frequent bettor or it's your first time, we want it to be easy, smooth, and understandable to bet at Unibet. The pre-match widgets give you an understanding of the teams' latest performance, without having to leave Unibet.
The value stats have been a great way to help players try types of betting they aren't used to, as well as showcasing how you can use data to improve your betting. It's also nifty to use on external sites together with promotions.
What value has Abios products brought you?
The compliance checks made us one of the few bookmakers who could have most of our esports events available on site after the Swedish re-regulation. The mapping of streams makes sure it's possible to view every esports event on our website. Abios continuous service helps us ensure we have all the content available for all markets, something becoming increasingly important with different regulations.
What value has Abios brought to your customers in terms of user experience?
As can be understood from the above answers, they have been a great addition to our customer experience, prolonging time on site and helping to drive both pre-match and in-play betting. At Unibet, we want our players to feel in control and feel good about their bets. By providing additional information in a well-packaged way, we promote the expert feeling.

Thunderpick is launching the first ever eSports tournament series with a prize pool in Bitcoin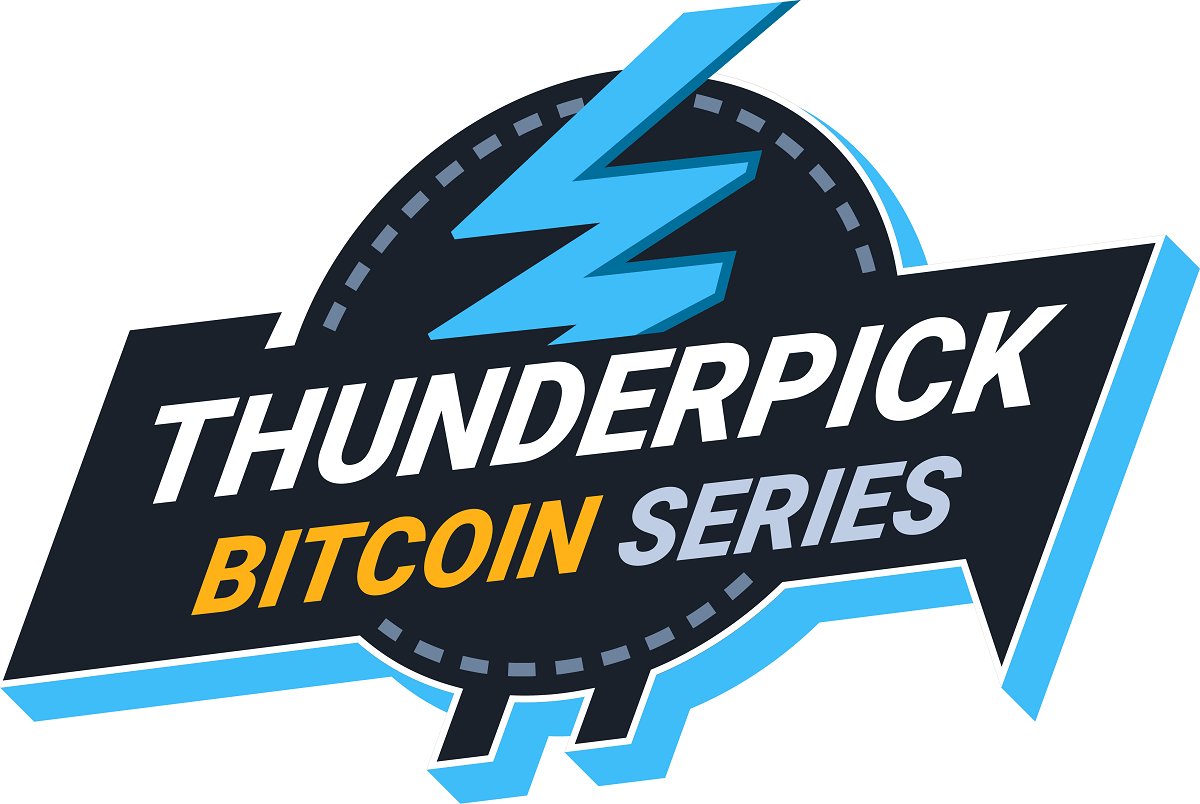 Reading Time:
< 1
minute
The Thunderpick Bitcoin Series is an online event that officially starts on the 17th of January with a CS:GO tournament that will last until the 7th of March. Other CS:GO and Dota 2 tournaments within the Thunderpick Bitcoin Series are expected later in 2022.
The first tournament of the Series will host top CS:GO squads from all over the world. There will be a total of 23 teams competing for a chance to win a chunk of the 1.2 Bitcoin prize pool with at least $75,000 guaranteed. The minimum amount is a secure prize, but there is no telling how high the Bitcoin price might go up during the playoffs, so the main prize might be even higher!
The format of the CS:GO tournament will be a standard best-of-three, divided further into three stages with the collective 50 Bo3 matches. In the closed qualifier 4 teams will face double elimination, where the winning team will advance to the main stage. Main stage will feature 16 teams where only 8 can get into the final stage and play against 4 additional guest teams. During the Grand Finale the top teams of the tournament will fight over who will take the main prize home.
LEC Partners with Red Bull, Warner Music, and Secretlab for 2022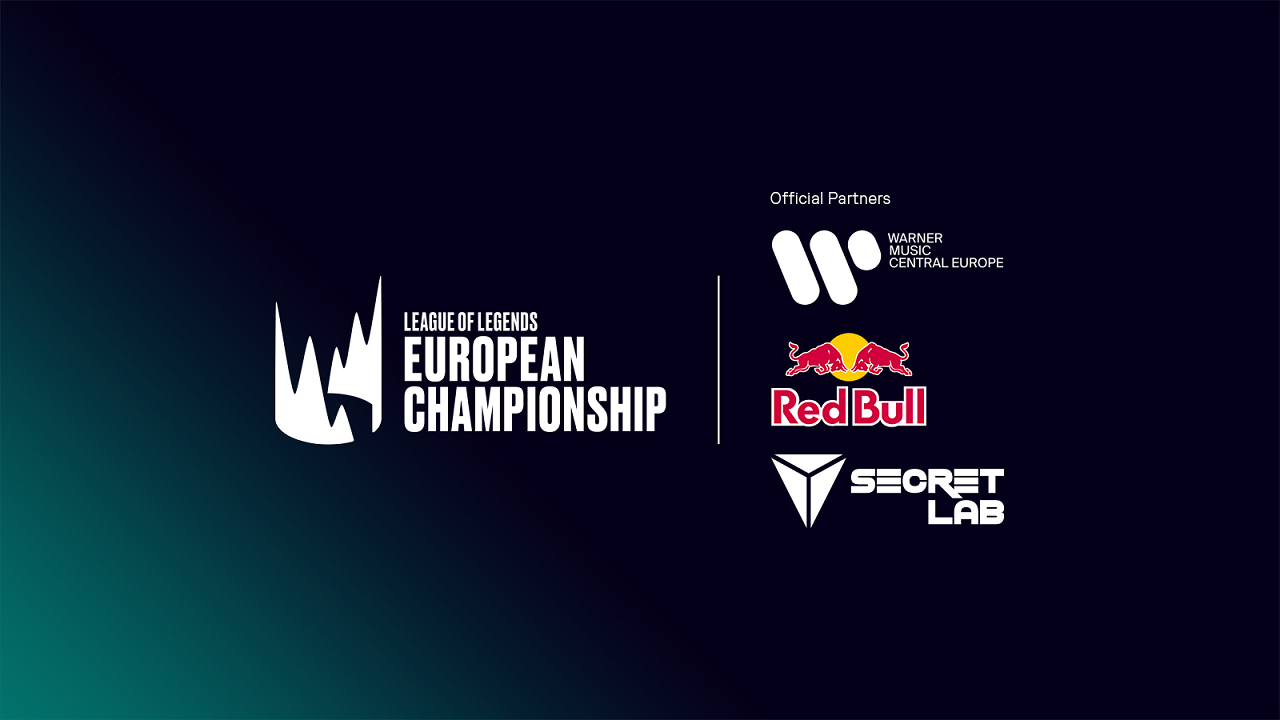 Reading Time:
2
minutes
We're thrilled to announce the return of three long-term partners for the LEC 2022 season.
As we prepare for the start of LEC Spring 2022, we've been working with our partners to ensure that we offer the best possible viewing experience for our fans around the world. Today, we're proud to announce that three of our long-term partners will be returning to support the 2022 season.
The first of these partnerships is our Official Energy Drink Supplier, Red Bull. This will be our fourth consecutive year working with Red Bull and we can't wait to build on our partnership throughout the year.
Red Bull will excite the LEC followership by creating content activations that will appear throughout LEC events and also promoting grassroots LoL esports over the next 12 months. Further, Red Bull Solo Q, the official 1v1 League of Legends tournament, in which fans can compete against each other, is returning for 2022.
Next, we are ecstatic to confirm that Warner Music will once again be joining us as an Official Music Partner for 2022. Over the four years we've been working with Warner, they've introduced some truly amazing artists to LEC fans and we can't wait to see what they've got in store for the year ahead.
Warner Music was instrumental in powering the 2022 LEC promotional video with Chrissy Constanza, and will be bringing a similar calibre of talent to LEC content going forward.
Finally, we're excited to confirm that Secretlab will be returning for a multi-year partnership as the Official Gaming Chair Partner for the LEC and EU Masters! From chairs inspired by K/DA's music releases and the Ruination event to the premiere of Arcane on Netflix, Secretlab has been a constant in the League of Legends universe, celebrating major League milestones since 2019. As the Official Gaming Chair at regional leagues and global tournaments including the World Championship, the Mid-Season Invitational, and All-Star, esports teams have gotten familiar with Secretlab chairs and we're delighted to have them return to support the LEC for the third year running with the new Secretlab TITAN Evo 2022.
Additionally, the exclusive Secretlab x League of Legends Tilted emote that was first dropped during Worlds 2021 will be making its return during LEC 2022 – stay tuned to Secretlab's social media pages to find out how you can get yours.
"LEC has constantly kept us on the edge of our seats with mind blowing plays each year. With the induction of increasingly younger talents across the league, following an action-packed year which made LEC 2021 the most watched season of all time, we're expecting even more epic faceoffs in the upcoming season and the teams can count on being supported by the world's best gaming chairs in their battle for a spot at Worlds," says Beatrice Wee, Senior Manager, Global Partnerships, Secretlab. "There's no compromise when it comes to equipping Europe's best."
With these amazing partners alongside us, we can't wait for what will no doubt be the most exciting year of LEC action yet. Will MAD Lions continue their reign at the top, or will old favourites G2 Esports or Fnatic rise back to the top spot with their refreshed rosters?
Gambit Esports Partners with EXMO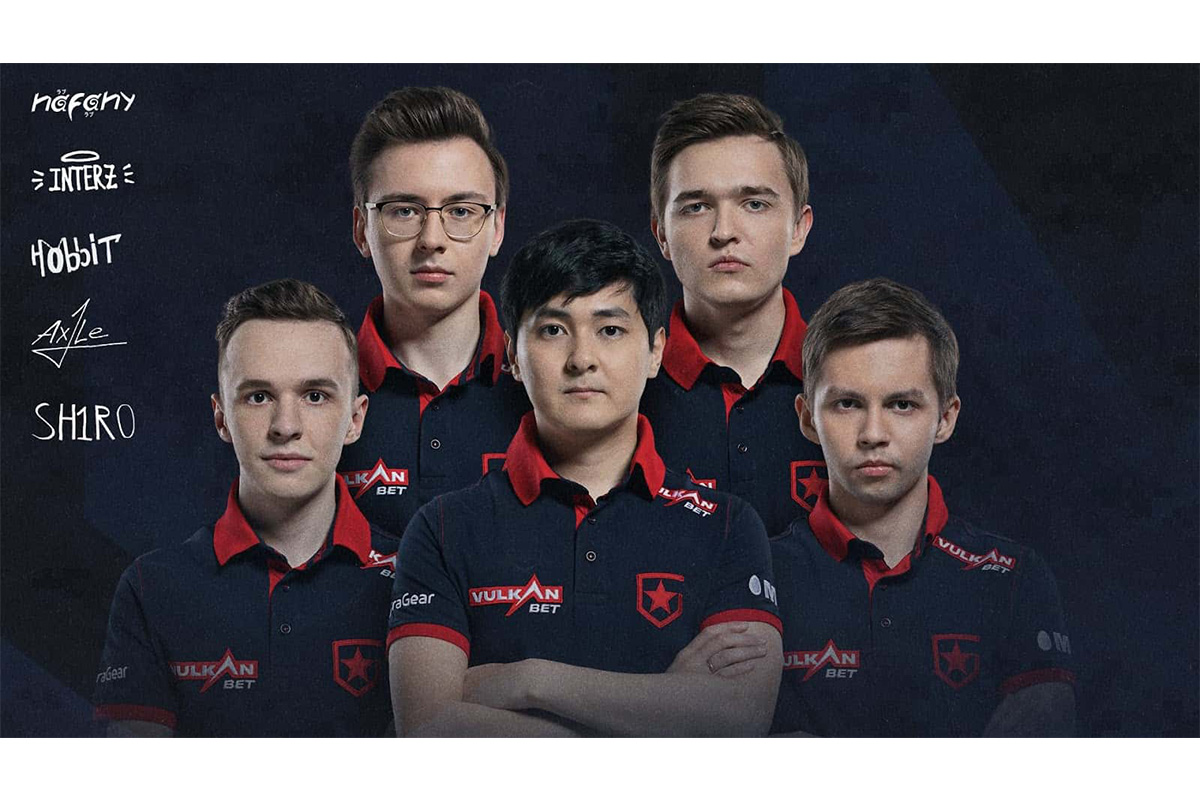 Reading Time:
2
minutes
Gambit Esports has announced a one-year partnership with cryptocurrency exchange platform EXMO.
As part of the deal, EXMO will become the general partner of Gambit Esports' CS:GO, Dota 2 and Apex Legends rosters, as well as AS Monaco Gambit's Dota 2 and Fortnite teams.
As part of this collaboration, Gambit, with the support of EXMO, will in detail introduce the possibilities of cryptocurrencies to the esports fans, and will also help to debunk many myths in the industry.
"Many of our players have already become crypto-enthusiasts – cryptocurrencies have been a part of their portfolio for quite some time already, along with stocks and real estate. That's why I support this partnership which we launch together with one of the most tech-savvy cryptocurrency exchanges on the market. Welcome to the Gambit family, EXMO!" Konstantin Pikiner, Sports Director of Gambit Esports, said.
"We are pleased to welcome EXMO as the General Partner of our AS Monaco Gambit Dota 2 & Fortnite teams. The support of a renowned company like EXMO will allow us to continue nurturing our Esports section, while also developing a particularly innovative and engaging component," Oleg Petrov, Vice-president & CEO at AS Monaco, said.
"Cooperation with a successful esports team has been in our plans for a while. Therefore, we are delighted to start our partnership with Gambit Esports, one of the most successful esports organizations in the world. With our joint initiative, we intend to highlight how much esports and cryptocurrencies have in common: both areas have become a part of modern life, and the last couple of years have only strengthened public interest in these industries. For traders, just like for esport athletes, such personal qualities as strategic thinking, courage and speed of reaction to changes are of great importance. Together with Gambit, we want to create many interesting opportunities for our audiences," Sergey Zhdanov, CEO of EXMO, said.