Mer Telemanagement Solutions Signs Definitive Merger Agreement with SharpLink, a Pioneer in Sports Betting Technologies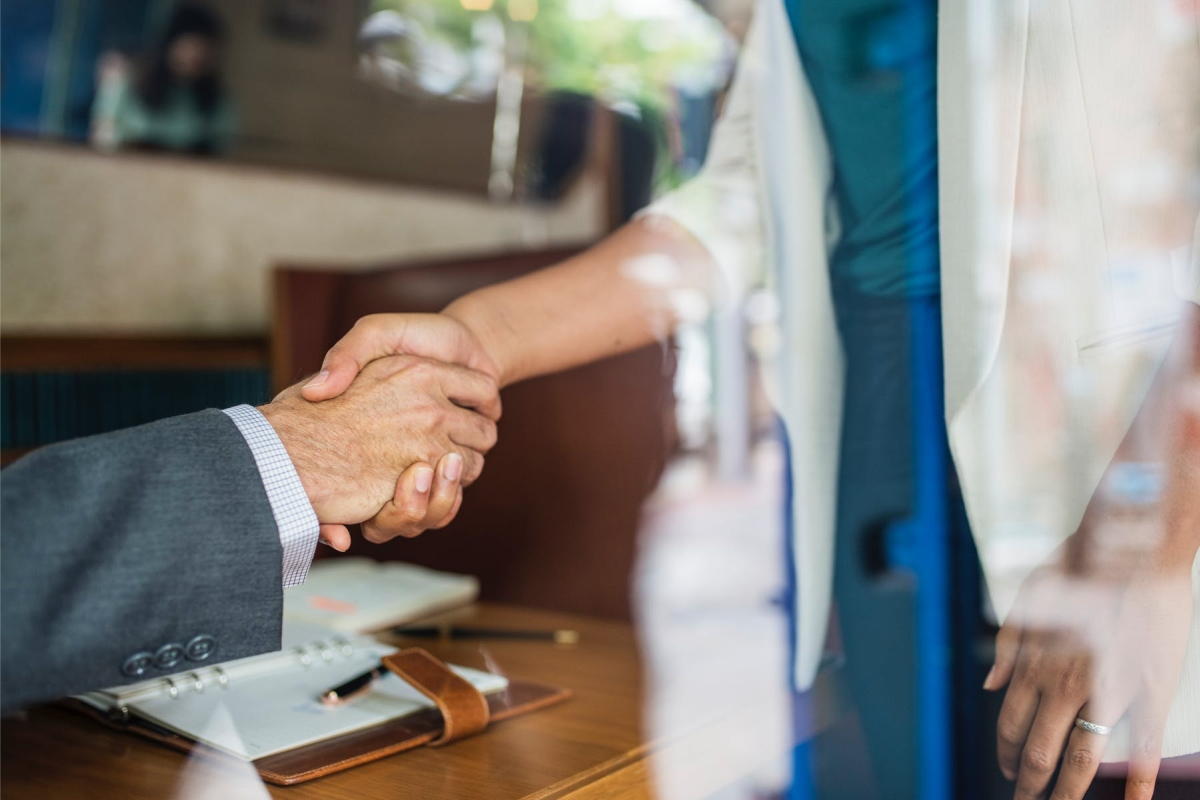 Reading Time:
3
minutes
Mer Telemanagement Solutions Ltd., a global provider of telecommunications expense management, call accounting and contact center software, announced that it has entered into a definitive Agreement and Plan of Merger with SharpLink, Inc. ("SharpLink"), a leading online technology company that works with sports leagues, fantasy sports sites and sports media companies to connect fans to relevant and timely betting content sourced from its sportsbook partners. Upon the closing of the merger, which is conditioned upon approval of MTS shareholders and other standard closing items, the Company will change its name and pursue the business of SharpLink under new management and Board control.
Founded by industry veterans with extensive experience developing and selling enterprise-level sports technology solutions, SharpLink is an early innovator in the sports betting conversion marketplace. SharpLink currently has contractual relationships with sports teams, media companies and league operators, including the PGA TOUR® and NASCAR®. Both leverage SharpLink's legacy "free-to-play" game platform to enhance user engagement and gaming strategies. More recently, the PGA TOUR and NASCAR have leveraged SharpLink's conversion platform to introduce dynamic and real-time sports betting content from multiple sportsbook partners.
Morgan Stanley estimates that the online sports betting market will generate over $9.2 billion in annual revenue in the U.S. alone by 2025, with the international market currently several times that amount. According to internal research, an estimated $20 billion has already been invested in acquisitions and partnerships by gaming operators, sports leagues and media companies as the industry rapidly expands and prepares for betting growth in the U.S. Currently 22 states allow online sports betting, including New York, which passed the new legislation just last week. SharpLink's engagement technology delivers personalized sportsbook betting offers and engaging experiences for fans who are interested in legal online betting.
"We are excited to achieve this major milestone by signing the definitive merger agreement with SharpLink, and we believe the transaction, when closed, will provide significant value to both the current MTS shareholders and the SharpLink shareholders who will be receiving MTS shares in the Merger," stated Roy Hess, MTS CEO. "Following the merger, our Company will be on the leading edge of a potentially massive sports betting market in the U.S. and globally. By providing proprietary advanced conversion and engagement solutions for the sports betting industry, we expect SharpLink's services will be needed by many companies looking to capitalize on this opportunity. We are excited about our future growth strategy as well as the current industry's rapid expansion both in the U.S. and globally. We encourage all shareholders to look for our mailed proxy materials in the near future and to support this proposed transaction."
Rob Phythian, CEO of SharpLink stated: "As sports betting legislation continues to be enacted across the United States, which we are seeing at an accelerated pace as states look to fill budgetary gaps, any company that has an audience of sports fans will have the opportunity to earn additional revenue by opening a channel for that audience to place legal, online bets. We believe SharpLink is well-positioned to provide leagues, media and sportsbook operators – many of whom are already customers — the tools they need to manage and capitalize on this opportunity by using our innovative analytical solutions, not simply advertising banners or buttons. SharpLink's turnkey intelligent solutions allow these companies to implement advanced technology right out of the gate, and quickly start connecting their users to real-time sports betting content."
"The sports betting market is shifting rapidly and is beginning to recognize the need for analytically based betting solutions. We expect this merger to provide SharpLink greater access to the capital markets so that we may scale effectively to meet demand, continue to innovate, and sharpen our portfolio of businesses and technology. We thank the professional team at MTS for their dedication and hard work getting this deal towards a rapid closing – we cannot do it without them," Phythian added.
Transaction Summary
Under the terms of the merger agreement, the holders of SharpLink's outstanding common stock and preferred stock immediately prior to the merger will receive ordinary shares and preferred shares, as applicable, of MTS in the merger. On a pro forma and fully-diluted basis for the combined company, SharpLink shareholders are expected to own approximately 86% of the combined company (inclusive of a stock option pool of 10% of the fully-diluted outstanding share capital of the combined company).
Funding to close the transaction has already been fully committed by an institutional investor. The proposed transaction has been unanimously approved by the board of directors of both companies and by the shareholders of SharpLink. After closing, the current MTS business will continue to operate, managed by members of the current MTS management team.
SOURCE Mer Telemanagement Solutions Ltd. (MTS)

New multi-year partnership between 32Red and Rangers marks the longest running in British football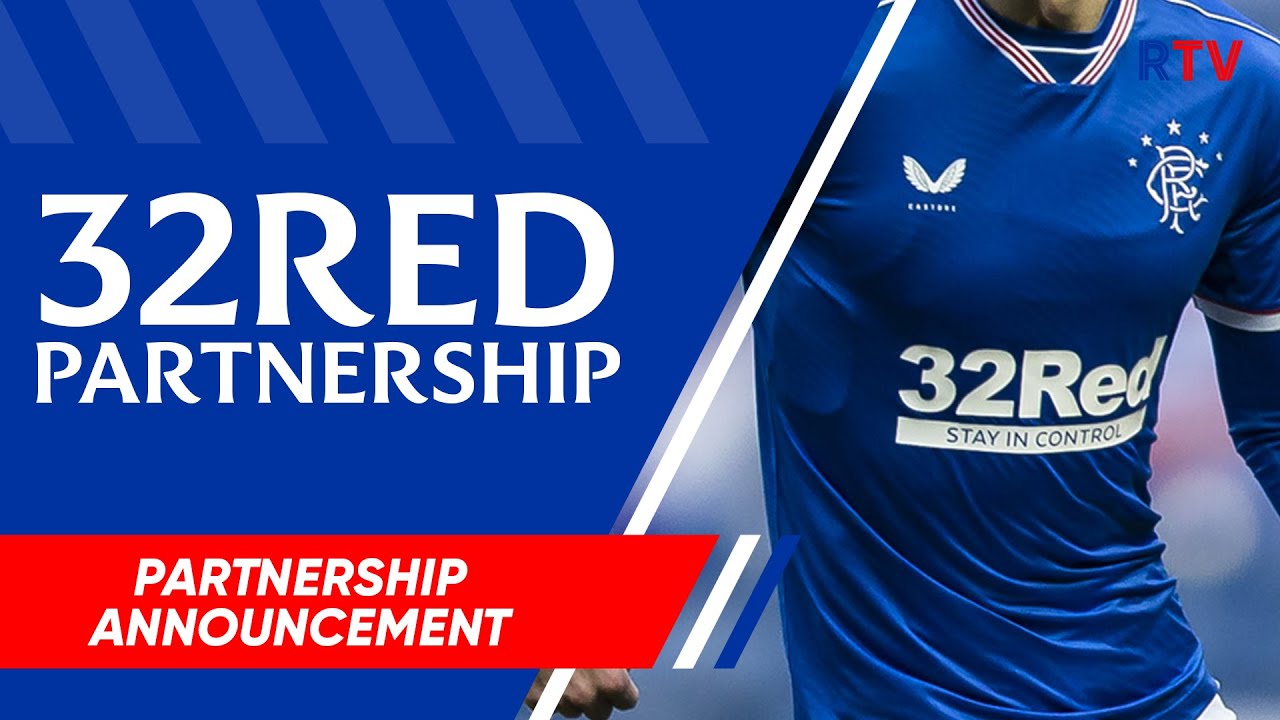 Reading Time:
2
minutes
Kindred's brand 32Red has today announced a multi-year extension of its partnership with Scottish Professional Football League, SPFL, Champions Rangers. The extension means that the partnership will be one of the longest running in British football. As part of the partnership 32Red also commits to continue supporting Team talk – a men's mental health initiative.
Kindred Group, through its 32Red brand, has extended its support of SPFL Champions Rangers, a partnership that dates back to 2014. The new multi-year partnership is one of the longest running partnerships in British football. An important part of the partnership is the continuation of Team Talk, a men's mental health initiative supported by 32Red.
Over the past years, Kindred Group's UK brands have focused on an ambitious project to change the sponsorship model in sport, using the power of sport in general and football in particular, to achieve a positive impact on society. Team Talk is an example of an appreciated initiative that contributes to the community by using the local club and, from time to time, players and managers, as a mechanism to engage with men about their mental well-being.
"Rangers and 32Red have been on a long journey together and I am delighted that our winning partnership is continuing. I was particularly heartened to hear that the vital Team Talk initiative will be continuing as part of the new agreement. I recently took part in a really positive session and it is abundantly clear to me how much of a support network Team Talk provides to our fans. Today's announcement is really positive news for everyone connected to the club", says Rangers Manager Steven Gerrard. Gerrard joined a Team Talk session via video conference and was joined by 25 regular members, who explained how the meetings through Team Talks had helped then during the pandemic.
"We are thrilled to be continuing our longstanding partnership with SPFL Champions Rangers – it's been quite a journey over the last decade and we're proud to have played our part in that. It is a hugely exciting time to be involved with the club, as this current season has shown already. More widely, we remain committed to reinventing the sports sponsorship model, so that it benefits the wider community. That is why, as part of this extended agreement with the club we will be renewing our support for the vital men's mental health initiative, Team Talk", concludes Neil Banbury, UK General Manager, Kindred Group.
Bragg Gaming Group Appoints Richard Carter as CEO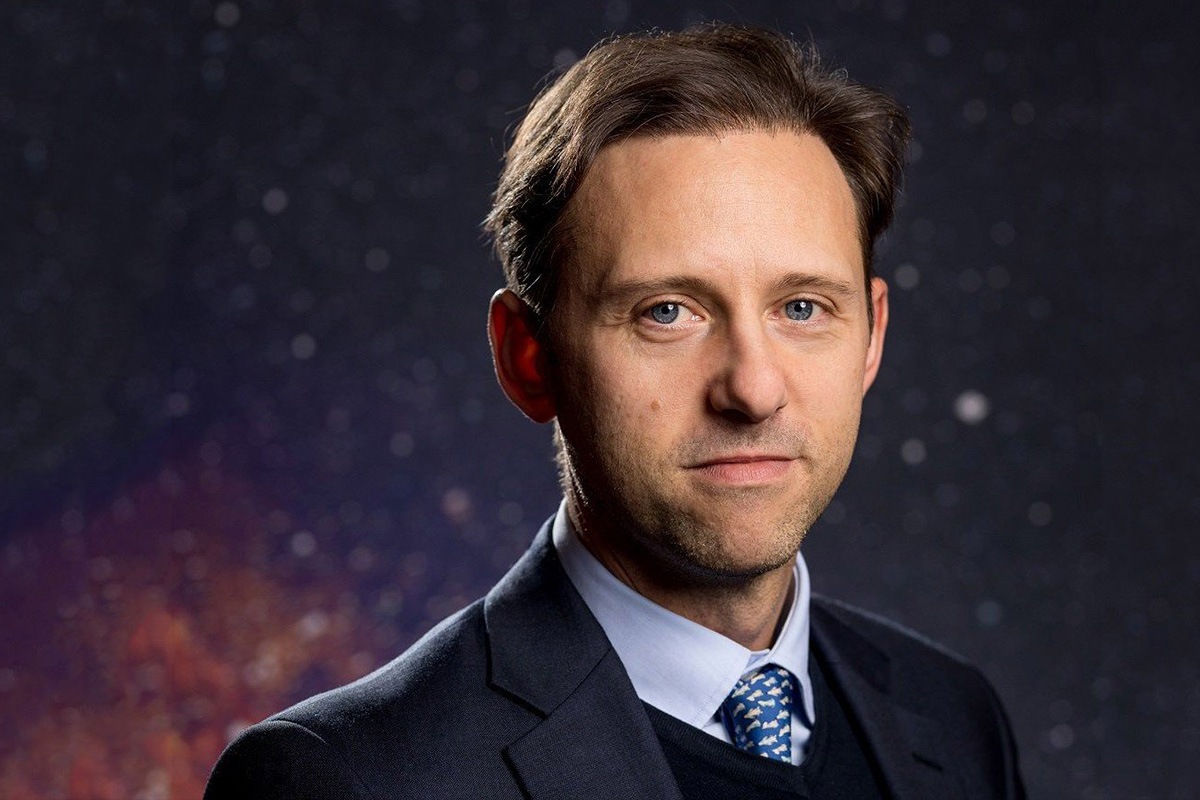 Reading Time:
< 1
minute
Bragg Gaming Group has announced that its board member Richard Carter has stepped into the role of CEO of the Company.
In addition, board member Paul Godfrey assumed the role of Chair of the Board and board member Lara Falzon moved to the role of Audit Committee Chair.
Prior to joining the Bragg Board of Directors in 2020, Carter was CEO of sports betting solutions and services provider SBTech for five years.
"I'm excited to be leading Bragg in its next phase of growth and helping to shape the future of the company, as we continue to provide next generation premium content and tools to our B2B partners. Bragg has the cutting-edge technology, the data driven insights, the player engagement tools and the premium content that ideally positions the Company to capture an increasing proportion of global iGaming market. I'm eager to leverage these strengths to expand Bragg in both our core European markets and in the rapidly growing North American iGaming market," Carter said.
Stats Perform Launches Pressbox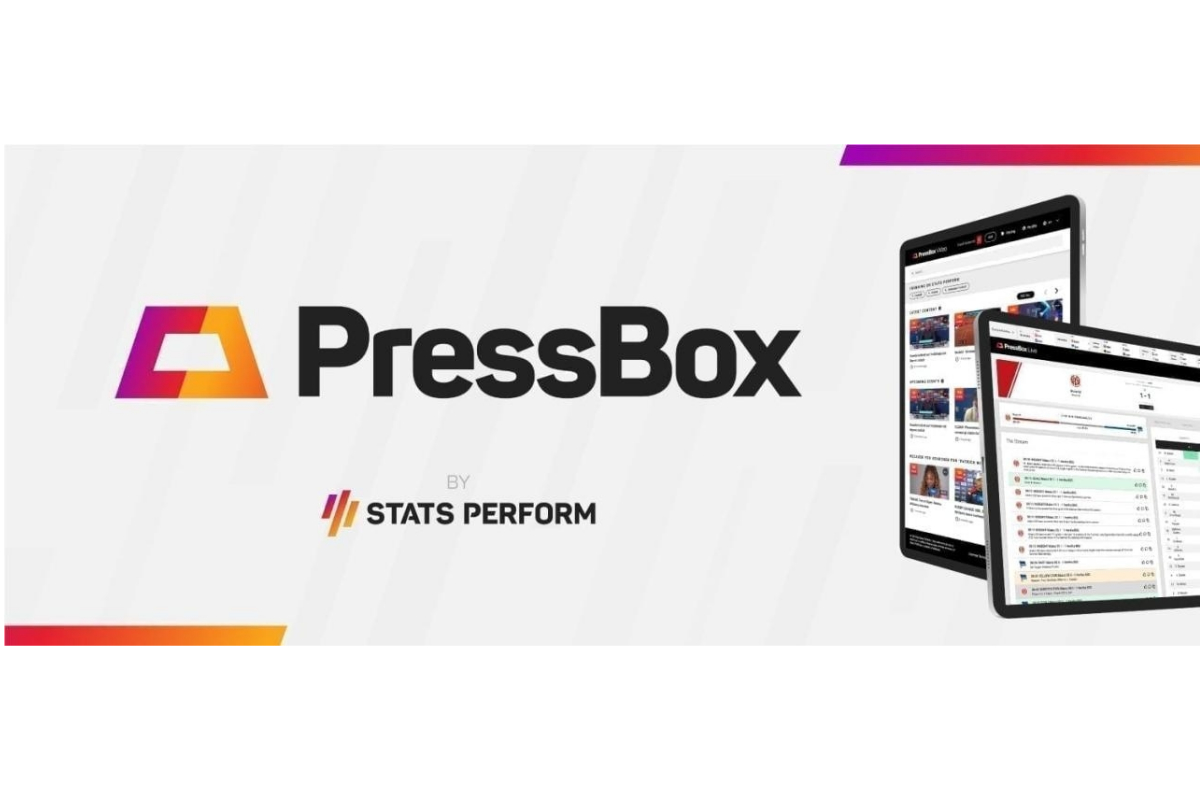 Reading Time:
2
minutes
Stats Perform has announced the launch of PressBox – an all-in-one online platform that delivers data-driven insights, video clip discovery and unparalleled data research at a speed faster than ever before.
Sports media organisations face a near-insurmountable challenge of producing high-quality analysis, graphics, video, and more within moments during a live event. PressBox addresses these challenges by compiling the most impactful tools all in one place, powered by Stats Perform's best-in-class sports data. PressBox users can create a truly unique fan experience by supercharging production efforts, reducing time to insight, and enriching commentary with PressBox.
"Key narratives which might have taken researchers 10 crucial minutes to uncover are served in mere moments to PressBox users. PressBox is the destination for the best sports research and data-driven insights all under one intuitive platform," Nancy Hensley, Chief Product and Marketing Officer at Stats Perform, said.
Alongside the release of the PressBox platform are two new Stats Perform applications on the PressBox platform – PressBox Live and PressBox Video.
PressBox Live, a real-time sports media dashboard, provides detailed player and team statistics, insights and new AI-powered metrics to tell a deeper sports story. The dashboard includes:
A live feed that surfaces insights as fast as the action occurs, quickly unlocking the story of the game and reducing manual research time.
Advanced metrics like live win probability and expected goals that adjust constantly with the action.
Integrated live chat with Stats Perform's award-winning Research and Editorial staff to serve as an extension of a user's team.
Graphics and visualisations that share information that is quick to consume, as opposed to just viewing traditional data tables.
PressBox Video, a new application in the Stats Perform ecosystem, is a personal video content assistant designed to transform the conventional video clip discovery, editing and publishing process with:
A massive selection of sports videos, with access to more than 10 years of archive footage.
In-app, cloud-based video editing software to speed delivery and customise video content.
Intuitive search functionality to find the right clip at the right time, every time.
Personalised content preferences that automatically present the most relevant clips.
Multiple video file formats and screen ratios that allow for video export compatible with most major broadcast tools and social media platforms.