Mer Telemanagement Solutions Signs Definitive Merger Agreement with SharpLink, a Pioneer in Sports Betting Technologies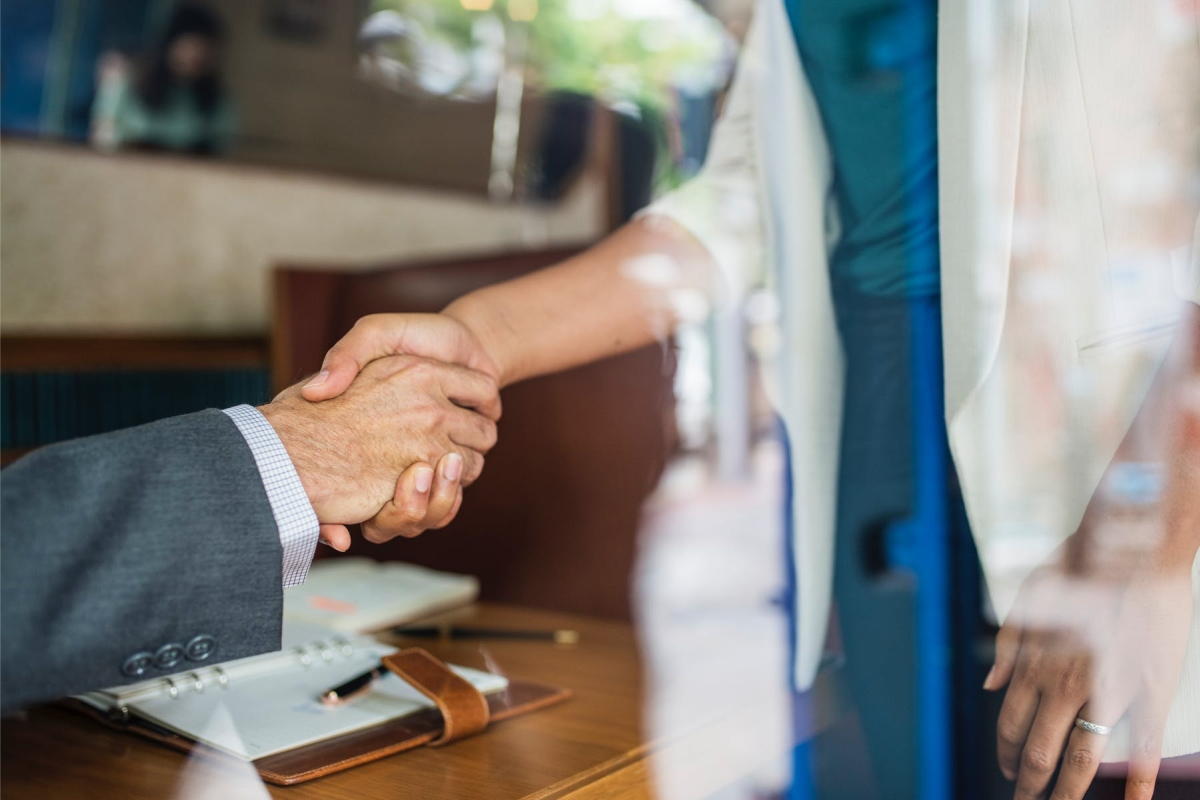 Reading Time:
3
minutes
Mer Telemanagement Solutions Ltd., a global provider of telecommunications expense management, call accounting and contact center software, announced that it has entered into a definitive Agreement and Plan of Merger with SharpLink, Inc. ("SharpLink"), a leading online technology company that works with sports leagues, fantasy sports sites and sports media companies to connect fans to relevant and timely betting content sourced from its sportsbook partners. Upon the closing of the merger, which is conditioned upon approval of MTS shareholders and other standard closing items, the Company will change its name and pursue the business of SharpLink under new management and Board control.
Founded by industry veterans with extensive experience developing and selling enterprise-level sports technology solutions, SharpLink is an early innovator in the sports betting conversion marketplace. SharpLink currently has contractual relationships with sports teams, media companies and league operators, including the PGA TOUR® and NASCAR®. Both leverage SharpLink's legacy "free-to-play" game platform to enhance user engagement and gaming strategies. More recently, the PGA TOUR and NASCAR have leveraged SharpLink's conversion platform to introduce dynamic and real-time sports betting content from multiple sportsbook partners.
Morgan Stanley estimates that the online sports betting market will generate over $9.2 billion in annual revenue in the U.S. alone by 2025, with the international market currently several times that amount. According to internal research, an estimated $20 billion has already been invested in acquisitions and partnerships by gaming operators, sports leagues and media companies as the industry rapidly expands and prepares for betting growth in the U.S. Currently 22 states allow online sports betting, including New York, which passed the new legislation just last week. SharpLink's engagement technology delivers personalized sportsbook betting offers and engaging experiences for fans who are interested in legal online betting.
"We are excited to achieve this major milestone by signing the definitive merger agreement with SharpLink, and we believe the transaction, when closed, will provide significant value to both the current MTS shareholders and the SharpLink shareholders who will be receiving MTS shares in the Merger," stated Roy Hess, MTS CEO. "Following the merger, our Company will be on the leading edge of a potentially massive sports betting market in the U.S. and globally. By providing proprietary advanced conversion and engagement solutions for the sports betting industry, we expect SharpLink's services will be needed by many companies looking to capitalize on this opportunity. We are excited about our future growth strategy as well as the current industry's rapid expansion both in the U.S. and globally. We encourage all shareholders to look for our mailed proxy materials in the near future and to support this proposed transaction."
Rob Phythian, CEO of SharpLink stated: "As sports betting legislation continues to be enacted across the United States, which we are seeing at an accelerated pace as states look to fill budgetary gaps, any company that has an audience of sports fans will have the opportunity to earn additional revenue by opening a channel for that audience to place legal, online bets. We believe SharpLink is well-positioned to provide leagues, media and sportsbook operators – many of whom are already customers — the tools they need to manage and capitalize on this opportunity by using our innovative analytical solutions, not simply advertising banners or buttons. SharpLink's turnkey intelligent solutions allow these companies to implement advanced technology right out of the gate, and quickly start connecting their users to real-time sports betting content."
"The sports betting market is shifting rapidly and is beginning to recognize the need for analytically based betting solutions. We expect this merger to provide SharpLink greater access to the capital markets so that we may scale effectively to meet demand, continue to innovate, and sharpen our portfolio of businesses and technology. We thank the professional team at MTS for their dedication and hard work getting this deal towards a rapid closing – we cannot do it without them," Phythian added.
Transaction Summary
Under the terms of the merger agreement, the holders of SharpLink's outstanding common stock and preferred stock immediately prior to the merger will receive ordinary shares and preferred shares, as applicable, of MTS in the merger. On a pro forma and fully-diluted basis for the combined company, SharpLink shareholders are expected to own approximately 86% of the combined company (inclusive of a stock option pool of 10% of the fully-diluted outstanding share capital of the combined company).
Funding to close the transaction has already been fully committed by an institutional investor. The proposed transaction has been unanimously approved by the board of directors of both companies and by the shareholders of SharpLink. After closing, the current MTS business will continue to operate, managed by members of the current MTS management team.
SOURCE Mer Telemanagement Solutions Ltd. (MTS)

Ultimate Battle launches subscription model for gamers with unlimited benefits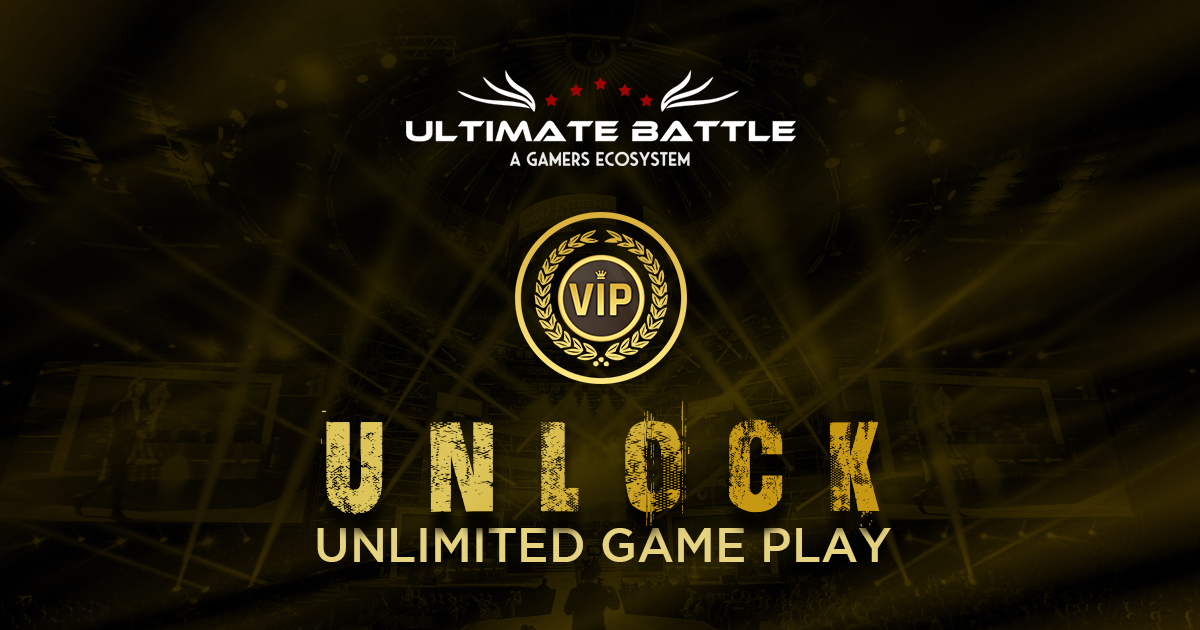 Reading Time:
2
minutes
Ultimate Battle (UB), India's first-ever one-stop online Esports platform has introduced VIP membership for esports players to take their gaming experience to the next level.
Available at INR 99 for 3 months and INR 299 for a year, the VIP Membership allows players unlimited access to Free tournaments along with a redeem store to exchange in-game items using UB Coins earned from Free tournaments on Ultimate Battle. VIP Members also get an ad-free experience with the new intuitive user interface. Moreover, VIP members will also get free access to Leaderboard events with added rewards. VIP Membership enables Gamers to unlock exclusive features and explore the platform.
While talking about the latest development, Tarun Gupta, Founder of Ultimate Battle said, "The new subscription model will help us take the business to the next level. It will increase player's participation and give them more opportunities to engage on the platform backed by awards and recognition. Our new subscription model is a step forward in a direction to give the esports community a platform to hone their gaming skills."
"The excitement and the growing popularity of Esports have taken the gaming community to its new heights. The latest announcement of 8 esports titles in Asian Games 2022 is being welcomed in the Esports community, only making it more prominent and influential in every aspect," he further added.
Subscription models are becoming mainstream in all major cloud-based apps. Ultimate Battle is one of the few platforms that has successfully introduced it for its users. UB, which has been a destination for playing many action-packed games with high-end graphics and has successfully integrated more than 12 esports title games to the platform, boasts to be a gamer's paradise that also caters to the Esports community with Gaming News Content and an e-commerce gaming store.
Currently, the platform has 3,30,000+ players and 81,000+ monthly active users. The platform also provides gamers an active community to engage, interact and compete.
Belatra is feline fine following Lucie's Cats slot release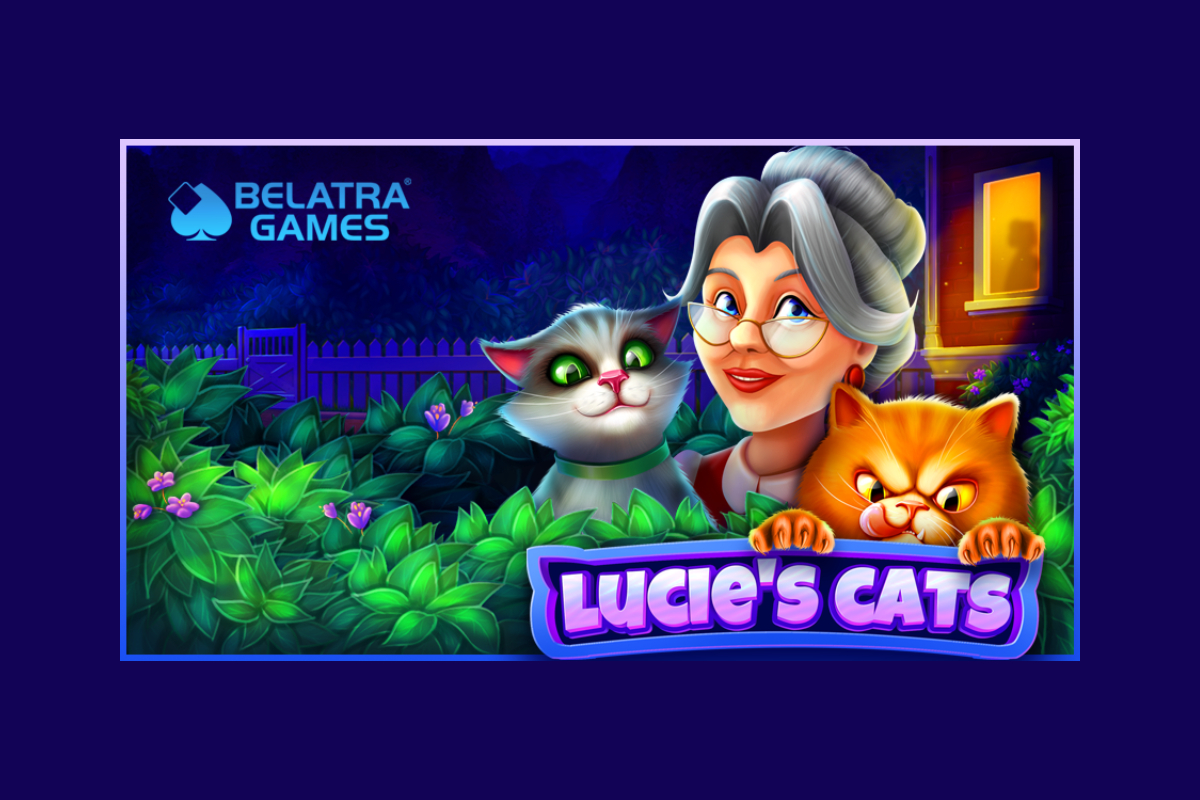 Reading Time:
< 1
minute
Belatra Games, the specialist online slots developer, is feline fine following its new slot release, Lucie's Cats.
This 5×3 game invites players into Lucie's lovely home where four mischievous cats are causing havoc with balls of thread, fish and food. Wild symbols can appear on reels 2,3 or 4 and will either double or triple the winning line total. And if numerous Wild symbols form part of the winning combination, the multipliers are added together to enhance totals.
If three Scatters reveal themselves on either reels 1, 3 or 5 they will launch a minimum of seven games and a maximum of 20. Within Free Games, players must first select a box to release one of the four mischievous cats that dictates the number of Free Games and will be your mascot for the duration of the feature. Every Wild symbol discovered sticks until the conclusion and will boost your total by the corresponding figure.
Belatra's Buy Bonus allows players with enough credits to partake in the bonus game instantly where Free Games can be claimed to bolster winnings. The Wheel of Fortune stars again and offers up luxurious prizes with just one spin. Players can also ramp up the excitement with Belatra's classic Risk Game feature.
Sergey Chernyavski, Belatra Games' Deputy Director, Sales & Marketing, said:"Lucie's Cats is packed with fluffy fun and we know players will be desperate to get their claws into it. Good luck keeping up with these cute cats on the hunt for tasty wins!"
NODWIN Gaming acquires gaming adjacent IPs and gaming talent business from OML Entertainment for INR 73 Crores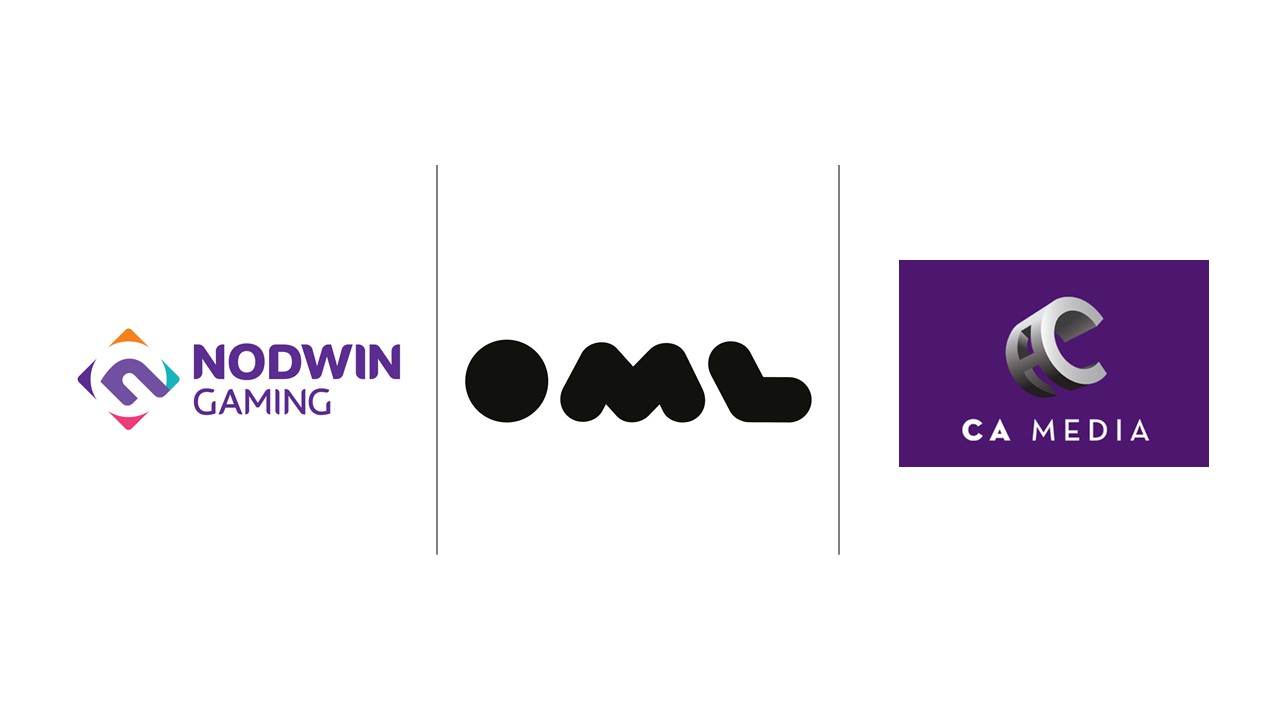 Reading Time:
3
minutes
NODWIN Gaming doubles down on massifying esports by broadbasing the target fan audiences for gaming and esports entertainment.
NODWIN Gaming, South Asia's leading esports company, and an independent subsidiary of Nazara Technologies Limited, has acquired the Gaming and adjacent IP business of OML Entertainment. NODWIN Gaming has agreed to a consideration of INR 73 crores as part of an agreement concluded between NODWIN Gaming and OML Entertainment. The transaction will provide partial liquidity to OML Entertainment shareholders, including CA Media. Ajay Nair, MD of OML Entertainment, will join the NODWIN Gaming board as part of this transaction and will work with Akshat Rathee, MD of NODWIN Gaming and the NODWIN Gaming management team to ensure smooth integration of the OML IPs with NODWIN Gaming and help with growing NODWIN Gaming's business.
This acquisition taps into a growing synergy between the two companies. While NODWIN Gaming is known for its esports and gaming expertise. OML Entertainment is known for managing some of India's biggest gaming & entertainment creators such as Tanmay Bhat, Samay Raina, Suhani Shah, etc. and for owning and executing storied IPs such as the BACARDÍ NH7 Weekender (described by The Guardian as "India's answer to Glastonbury"), well-attended comedy touring properties such as LOLstars and Headliners and India's biggest hip-hop league – Breezer Vivid Shuffle. OML Entertainment also works with some of the biggest brands in India to produce well known properties such as the Levi's Music Week and the hugely successful YouTube FanFest.
Today's youth demand an increasingly diverse and engaging experience as the lines between gaming, esports, comedy and music become blurred, and gaming becomes more mainstream. This transaction allows NODWIN Gaming to massify gaming and esports by tapping into emerging synergies in gaming entertainment that a 14–30-year-old is looking for. It enables the firm to build IPs that are relevant to fans and are more brand centric. The OML Entertainment team transferring to NODWIN Gaming as part of the transaction not only has proven capabilities in building world-class live experiences, but also will significantly enhance the multiple esports IPs that NODWIN Gaming organizes through the year including Dreamhack and India Premiership.
Akshat Rathee, Managing Director, NODWIN Gaming says "NODWIN Gaming strongly believes that continuous growth in the IP portfolio is central to building a vibrant ecosystem of fans, talent, broadcasters and brands. This has been the essence of NODWIN Gaming since the early days of creating The India premiership or Dew Arena.  The addition of some of the largest IPs in India like NH7 weekender is going to accelerate the massification of esports and gaming entertainment across the spectrum of fans and brands. The multi-faceted talent that joins us cuts across gaming and pop culture and lays the perfect foundation for NODWIN Gaming to create more IPs. The proven capability of the brilliant team that joins us from OML Entertainment will further ensure that we can execute and monetise our IPs."
Ajay Nair, Managing Director, OML Entertainment, added, "We believe in the convergence of different pop culture genres and have seen that this has already happened across several platforms and IPs. It makes a lot of sense to consolidate the strengths that OML Entertainment and NODWIN Gaming have in the live IPs and gaming spaces. Over the past years, our experience working with NODWIN Gaming has been very fruitful and we are confident that our live IPs and the teams that execute them have found a good home at NODWIN Gaming. OML Entertainment will continue to focus on building its OTT content production, talent management and branded content businesses. I look forward to working with Akshat and the NODWIN Gaming team to deliver on the true potential of this partnership."
The total revenue of the acquired business of OML Entertainment during FY20 (pre-COVID) was INR 91 crore with EBITDA of ~10%.  OML Entertainment will continue to consolidate its non-gaming creator-driven content and talent management businesses as it scales its OTT offerings and branded content marketing suite of services that currently works with over 700 creators across the world. This business had clocked revenues of INR 170 Cr in FY 2020 and has grown tremendously ever since.