Guinevere Capital Partners with Spark and Logitech G to Open Esports High Performance Centre in Eden Park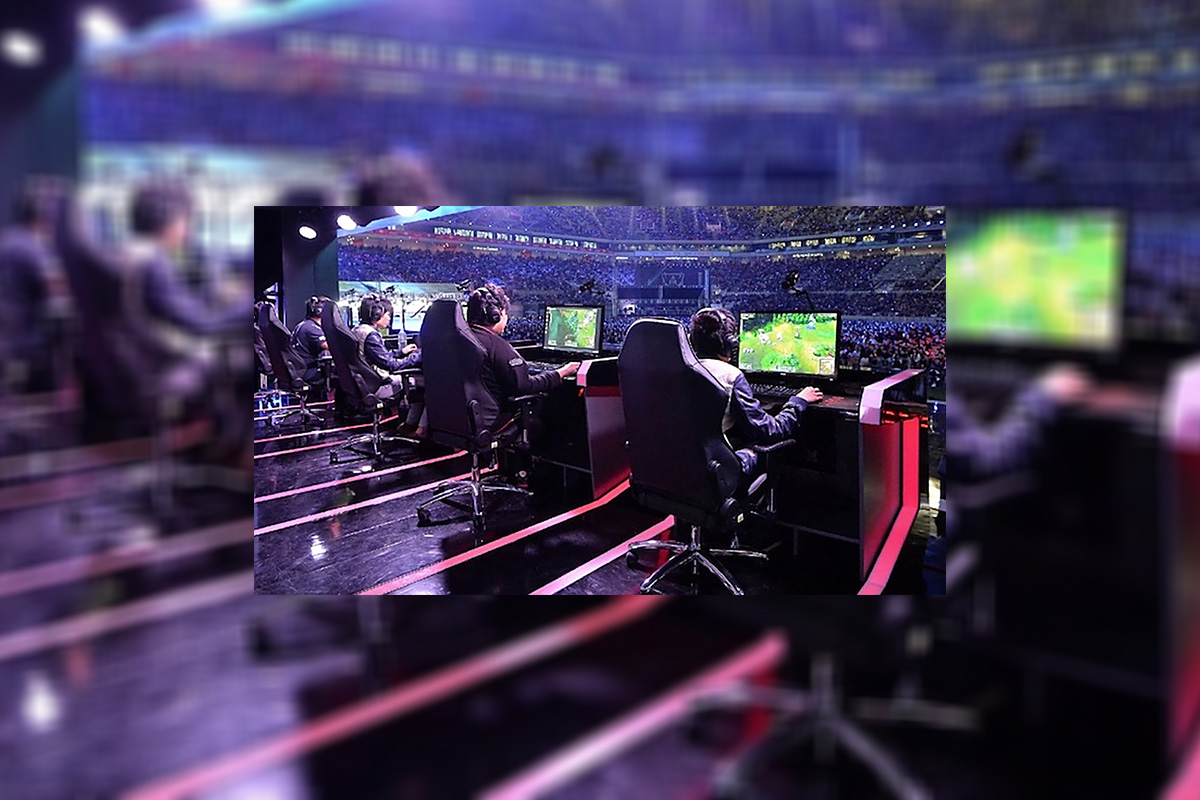 Reading Time:
2
minutes
Guinevere Capital has partnered with Logitech G and Spark to launch an esports facility named Spark Esports Hub in New Zealand's largest stadium Eden Park.
The Spark Esports Hub is fully equipped with dedicated training rooms, broadcast capabilities, a 5G mobile gaming area powered by Spark and a venue to host major esports events. Logitech G is providing all of the precision audio and streaming accessories, a full suite of its Pro gaming peripherals and G923 racing simulators for a truly multi-disciplinary esports space. The facility will give the best teams in ANZ, including the iconic Dire Wolves, professional practice spaces, equipped with top of the line gear for a world leading experience.
Alongside providing the ultimate environment for the development of professional players, the Eden Park Esports High Performance Centre will act as a community hub for gaming, hosting weekly leagues for developing players. The Spark Esports Hub is not only going to provide gamers with a place to develop their PC gaming skills, but also the chance to immerse themselves in the future of mobile gaming, providing access to 5G compatible phones with clip-on mobile controllers.
"Following a challenging year globally, we're delighted to finally be able to open the doors to the Spark Esports Hub, as well as reopen our facility in the Sydney Cricket Ground. Our performance centres are grounded in furthering our esports science and training philosophies, whilst strengthening local communities. Seeing two industry leaders in Spark and Logitech G committing to the project in such a big way speaks to the value of esports in the region, and it's incredibly bright future," David Harris, Managing Director of Guinevere Capital, said.
General Manager of Logitech New Zealand, Fabien Degueldre says that Logitech is committed to the development of esports and gaming across the globe.
"To be part of a space right here in New Zealand that will power some of the nation's best esports athletes, as well as find emerging talent is really exciting.
"We've kitted out the hub with the Logitech G Pro range, peripherals that are designed with and for the world's leading esports players, to give Kiwi teams the edge as they train to compete on the world stage," Fabien said.
"The Spark Esports Hub is going to play a pivotal role in the development of ANZ esports, acting as a training facility for teams like Dire Wolves, whilst offering a central hub for esports and gaming fans to exchange ideas and compete. The iconic Eden Park venue also attracts the attention of new audiences, and puts New Zealand on the map as a global esports destination," Jason Spiller, Owner of Dire Wolves and architect of the Spark Esports Hub, said.
"We already provide Kiwis with some of the best experiences New Zealand has to offer through our exclusive partnerships with Spark Arena, Netflix and Spotify to name a few. The launch of Spark's esport Hub is a natural extension to our strategy, with two thirds of New Zealanders engaging in some form of interactive digital entertainment such as mobile and PC gaming," Matt Bain, Marketing Director of Spark, said.

BLAST Premier donates $5K to gaming and mental health charity Safe In Our World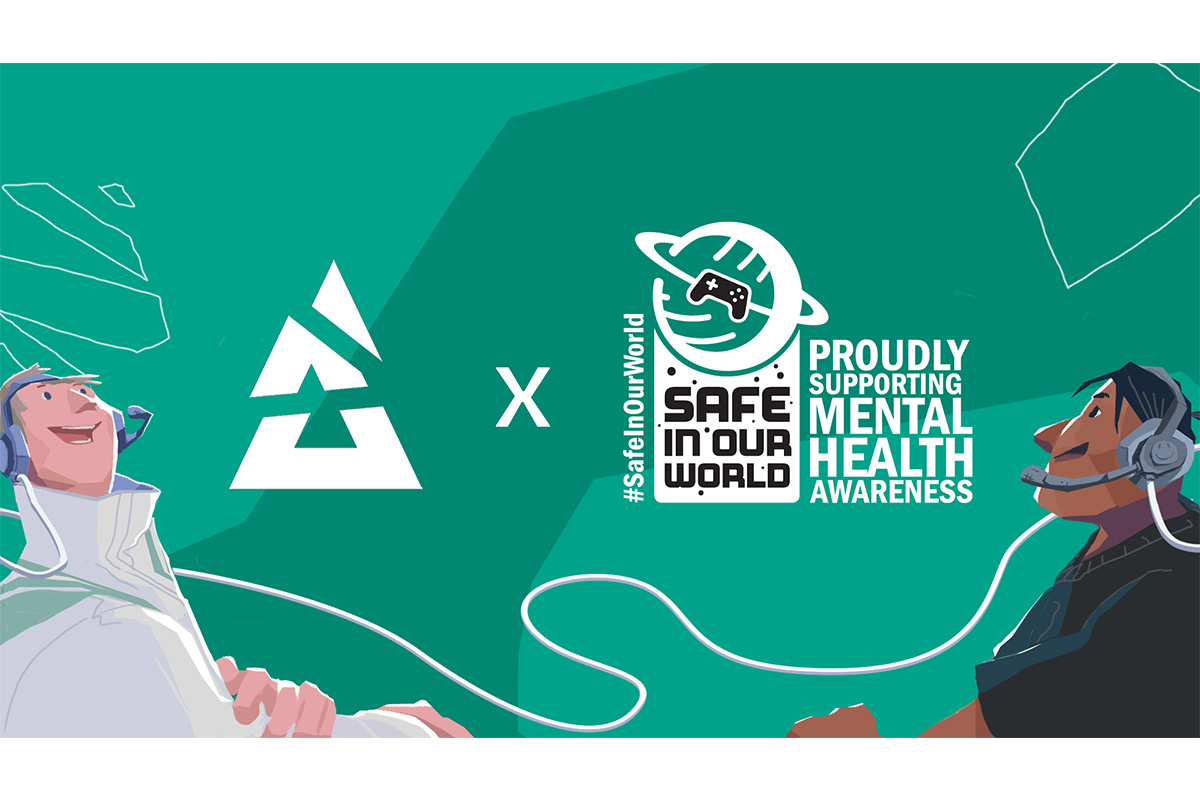 Reading Time:
2
minutes
Esports tournament organiser BLAST Premier has donated $5000 to Safe In Our World – a video game charity that supports players, teams and organisations in the industry struggling with mental health issues.
The donation will go towards helping the charity continue to deliver some of its impressive work in the field of mental and physical wellbeing for the betterment of the wider gaming and esports industries. 
Professional esports athletes and gamers struggling with mental health issues and burnout has become a common theme over the last few years, with the pressure put on elite esports stars ever increasing and players' schedules becoming more demanding than ever. 
Safe In Our World was founded in 2019, with a mission to foster positive mental health wellbeing and deliver support not only for players but also developers, publishers, retailers and the other people and teams who drive the video games industry forward.  
Some of the impressive work the charity has undertaken to date includes launching a Level Up Mental Health Programme that empowers companies to priorities its employees mental health, creating a Safer Together Discord channel that offers a safe space to interact with fellow gamers and introducing a Community Manager Mental Health Course, which is free for community managers and public-facing roles within the industry.
The global Counter-Strike tournament organiser set aside fines that were accumulated and deducted from teams during the 2021 Spring Season (February-June) and donated them to a charity of choice. 
Emily Medd, Director of Digital at BLAST, said: "Never has it been so important to protect and educate esports stars and gamers on the significance of physical and mental wellbeing both on and off the server. Safe In Our World are doing brilliant work in this area, helping gamers understand and talk about their mental health freely – we're delighted to be able to make a contribution to their outstanding work."
Rosie Taylor, Charity Officer for Safe In Our World, said: "We're delighted to have BLAST's support to continue to eliminate the stigma around mental health in games. It's paramount to have resources available to every player and every employee in the industry, so that everybody feels safe to reach out and learn more about mental health; not only to support themselves but each other as well."
The charity's burning ambition is to grow into a default destination for gamers and developers grappling with mental health issues to ask for help, access information, and read about real people in the gaming space who have had their own struggles — and how they have dealt with them. 
BLAST Premier is a worldwide Counter-Strike tournament series that unites all major events, offers opportunities to all regions across the globe and crowns the world champions of CS:GO. Up to 32 teams will take part in the seven BLAST Premier events over the course of 2021 with a combined prize pool of $2,475,000 on the line. 
Kia France and Team Vitality announce partnership and launch an innovative and original digital campaign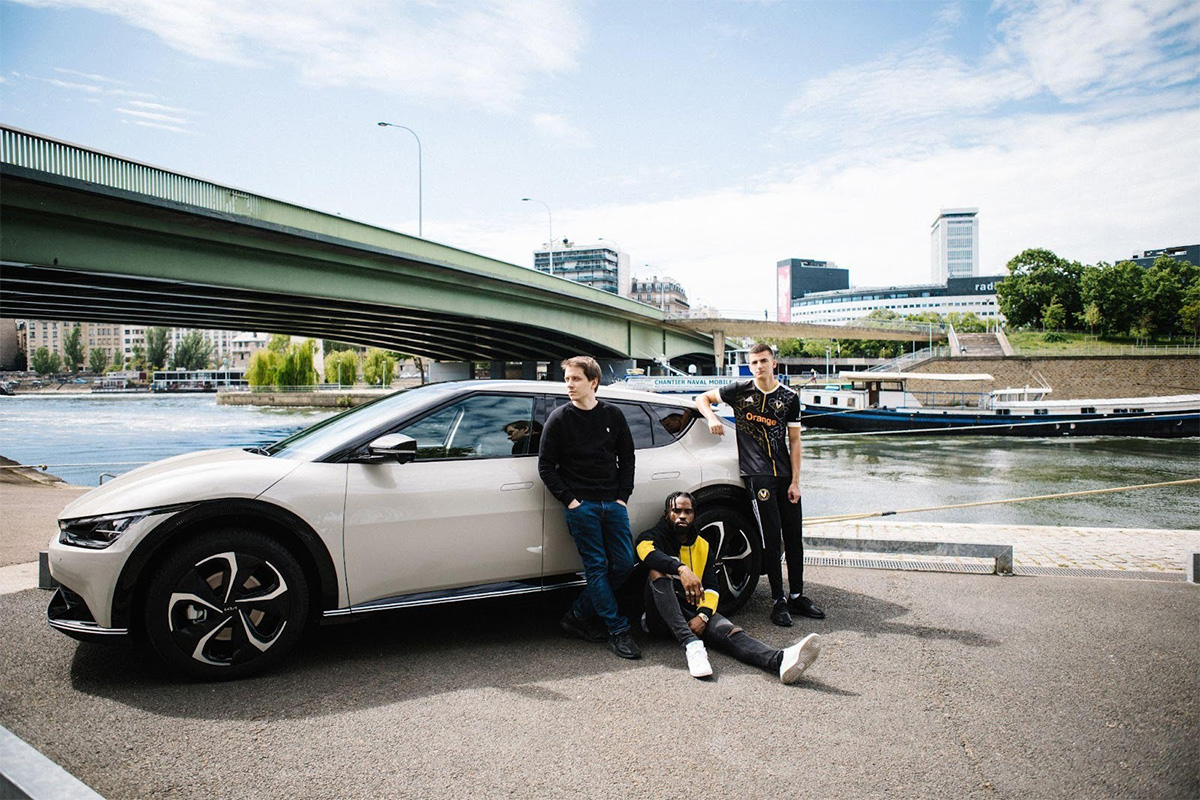 Reading Time:
2
minutes
Leading global esports organisation Team Vitality is excited to share it has partnered with Kia France. Inspired by esports since 2019, when it began its partnership with the League of Legends European Championship (LEC), Kia continues to be involved in this exponentially growing industry. Attracting millions of players and spectators around the world, esports has become an unmissable combination of sport, lifestyle, and performance. Kia is intensifying its links with esports and is partnering with Team Vitality, the number one esports team in France and home to some of the biggest esports players. Team Vitality is home to the world's best players competing across eight titles and is one of only ten teams competing in the League of Legends European Championship (LEC). With more than 24 million followers across social media, Team Vitality is the most successful team in France with a huge global presence.
Kia France and Team Vitality are launching a unique pan-European digital campaign to kick off the collaboration. Creation and innovation are the pillars of this campaign, entitled Voyage to Inspiration, which will be broadcast on the social networks of Kia France and Team Vitality from 29 July for a period of three months. For this campaign, Kia France brings an innovative vision of its brand orientation, its identity, and its products. In turn, Team Vitality highlights its expertise in the field of esports and digital technology.
The campaign will feature Team Vitality athletes and ambassadors in France and EV6, Kia's new 100% electric crossover, which offers a range of up to 510 km (WLTP combined cycle) and can be recharged from 10% to 80% in just 18 minutes, namely 100 km of range recovered in less than 5 minutes!
Innovative digital activations will be carried out throughout the campaign through video content jointly produced by Kia France and Team Vitality using the new Kia brand signature "Movement that inspires". A co-branded Kia x Vitality product embracing the Kia EV6's design, performance, and technology features, will appear during the campaign.
"We are delighted to have set up this collaboration with Kia France, a leading brand in the electrification market and innovative in its approach. At Team Vitality we pride ourselves on creating content that goes beyond the traditional and it's great to partner with Kia France to produce something unique for our fans. " says Fabien DEVIDE, President of Team Vitality.
"Innovation and expertise are the key words of our respective industries, so creating this partnership was an obvious choice in view of this shared vision. But beyond this orientation, the strength of our partnership lies in our creativity and our desire to surprise our audiences. Esports is now a major sport discipline, so it is essential for us as a car brand to join this movement and to draw inspiration from it to reach out to these athletes of a new world," concludes Olivier BOUELHARRAG, Head of Communications at Kia France.
BLAST announce WePlay Esports as new Russian language broadcast partner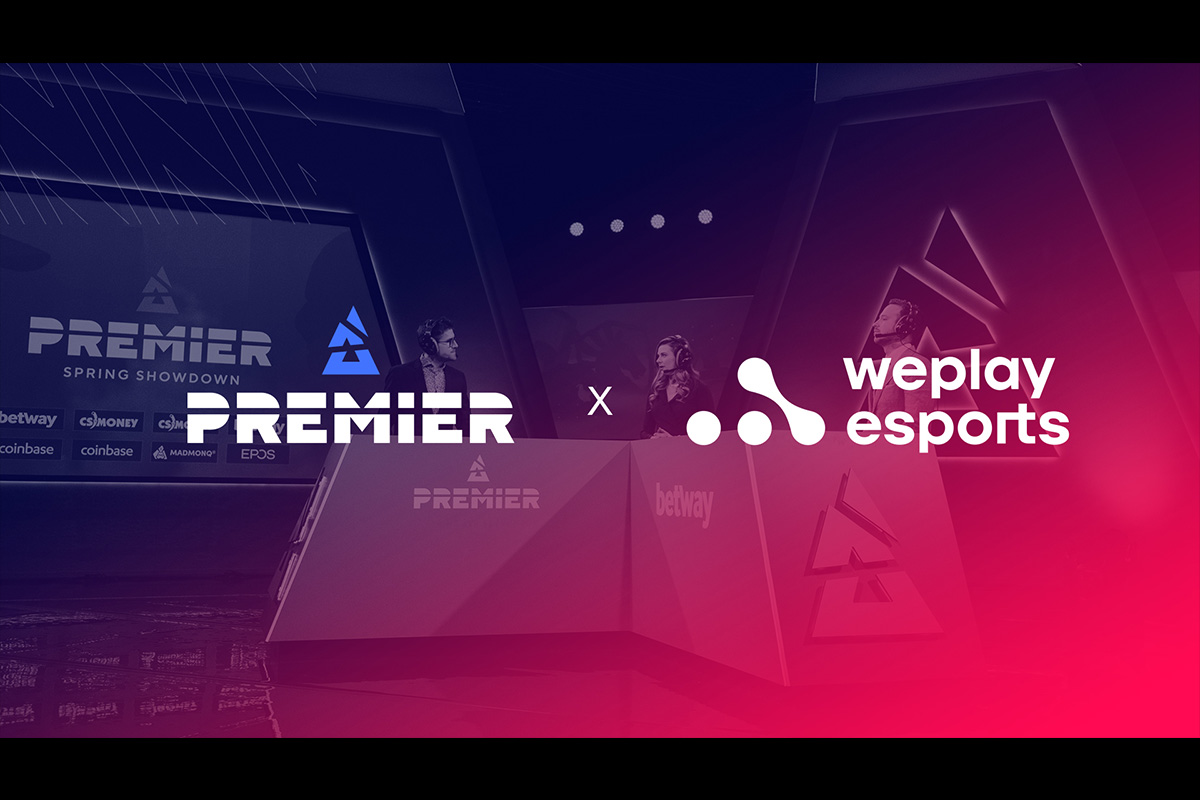 Reading Time:
2
minutes
BLAST Premier has announced a two-year deal with WePlay Esports to broadcast its global Counter-Strike tournament series exclusively in the CIS region.  
Under the nature of the deal, media holding company and esports tournament organiser WePlay Esports will own exclusive Russian language media rights to broadcast this year's BLAST Premier Fall Groups (September 16-26), Showdown (October 12-17), Final (November 24-28) and World Final (December 14-19) and the entire 2022 season. 
BLAST Premier is a global Counter-Strike tournament series that unites all major events, offers opportunities to all regions across the globe and crowns the world champions of CS:GO. Up to 32 teams will take part in the seven BLAST Premier events over the course of 2021 with a combined prize pool of $2,475,000 on the line. 
The CIS region represents one of BLAST and CS:GO's most popular countries for viewership, with it regularly featuring in the most watched regions for each event. A recent study by Esports Charts, reported that Russian-language esports broadcasts in 2020 amounted to a total of 200M hours watched, growth of 10% compared to 2019, with Counter-Strike remaining the second most watched esport in the region. 
Alexander Lewin, VP of Distribution and Programming for BLAST, said: "We're delighted to welcome WePlay Esports as our latest broadcast partner – with their extensive expertise in Counter-Strike production, WePlay Esports will help to bring the very best of BLAST Premier to Russia for the remainder of the 2021 season and beyond. BLAST has always enjoyed great support and viewership in the CIS region and we look forward to maintaining our industry leading esports production and entertainment for the community to enjoy."
Maksym Bilonogov, Chief Visionary Officer and General Producer at WePlay Esports, said: "We at WePlay Esports recognize BLAST Premier as one of the best CS:GO circuits out there, which uses technology and creativity to deliver world-class entertainment. Our team will go all out to bring the same level of show to the CIS audience and make sure that the love for the game in the region only grows stronger with time."
BLAST's portfolio of media rights currently stands at over 35 partners, meaning BLAST Premier is shown in 18 different languages and over 150 TV territories.
WePlay Esports has experience not only in broadcasting but also in hosting CS:GO tournaments. The company organized WePlay! Lock and Load, two seasons of the Forge of Masters league, WePlay! Clutch Island, and the first season of the WePlay Academy League.