THIS gaming genre is gaining the most popularity in 2021!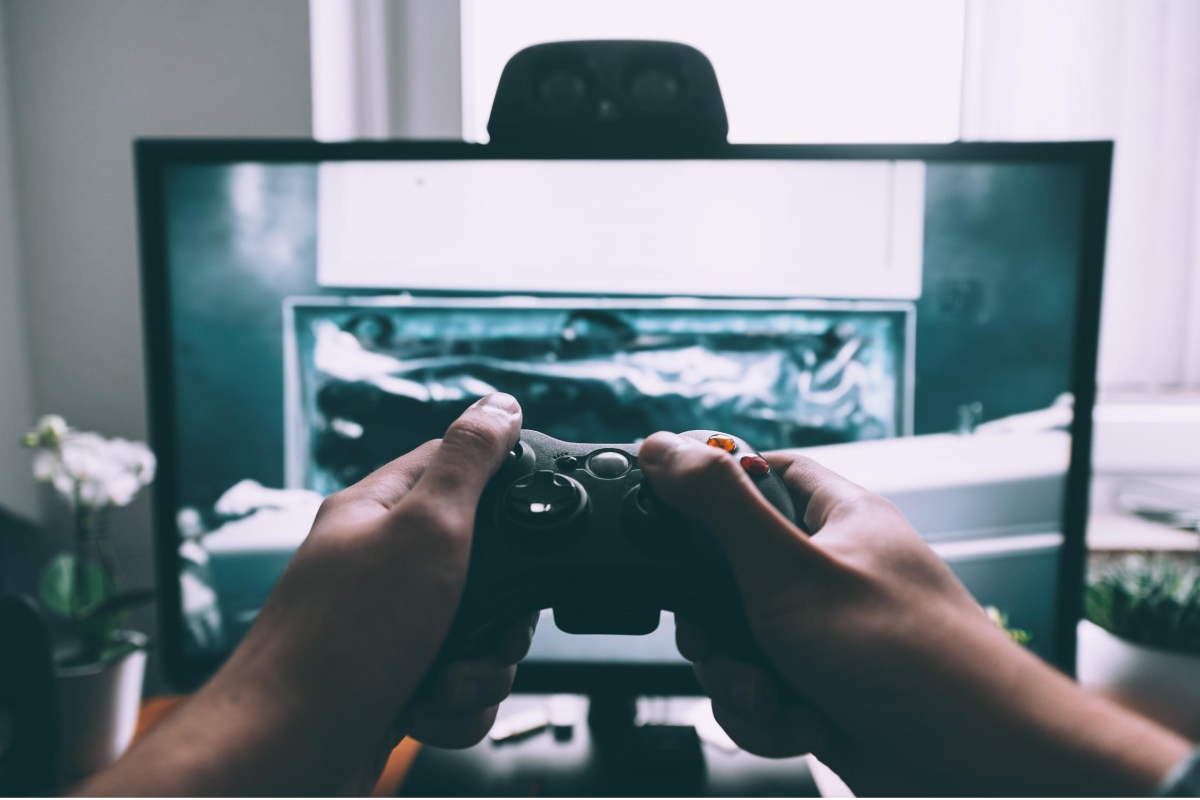 Reading Time:
2
minutes
As the video game industry shows no signs of slowing down, there are limitless opportunities for the blending, or creation, of new genres each year. Among the multiple gaming genres available, some manage to remain popular, whereas others start to fade away.
Interested in this, TopRatedCasinos.ie wanted to discover which gaming genre has become the most popular in 2021. They did this by scraping  Steam to find the 15 most popular games under each gaming genre. They then utilised the Twitch Tracker tool to analyse the peak Twitch concurrent viewers in April 2020 and April 2021 which allowed them to measure the percentage increase for each genre.
Key Points
The Action RPG games genre shows the biggest increase in popularity in 2021. 
Real-Time Strategy games come second on the list, with 63,215 more Twitch viewers than April last year.
Fighting & Martial Arts games are third with 383% more viewership.
Remarkably, Grand Theft Auto V is the game with the biggest increase in popularity from 2020 with 883,000 more viewers this April.
Gaming genres with the biggest increase in popularity in 2021
| | | | | | |
| --- | --- | --- | --- | --- | --- |
| Rank | Gaming genre | 2020 peak April Twitch viewers | 2021 peak April Twitch viewers | Difference in viewership | Percentage increase (%) |
| 1 | Action RPG | 36,896 | 336,983 | +300,087 | +813% |
| 2 | Real-Time Strategy | 13,136 | 76,351 | +63,215 | +481% |
| 3 | Fighting & Martial Arts | 53,006 | 255,760 | +202,754 | +383% |
| 4 | Puzzle | 88,104 | 386,571 | +298,467 | +339% |
| 5 | Platform & Runner | 136,551 | 596,298 | +459,747 | +337% |
| 6 | Casual | 71,814 | 307,391 | +235,577 | +328% |
| 7 | Life & Immersive | 52,368 | 193,171 | +140,803 | +269% |
| 8 | Third-Person Shooter | 379,059 | 1,276,548 | +897,489 | +237% |
| 9 | Team Sports | 21,198 | 62,697 | +41,499 | +196% |
| 10 | Card & Board | 126,406 | 357,771 | +231,365 | +183% |
Topratedcasinos.ie can reveal that the gaming genre with the biggest increase in popularity in 2021 is Action RPG. Thanks to games such as Path of Exile and Grim Dawn, Action RPG games have seen peak viewers rise by 300,087 in April 2021 compared to last year.
Coming second on the list is Real-Time Strategy. Games such as Age of Empires II and Total War: WARHAMMER II belong to this genre, so there is no surprise it has received 63,215 more peak views since last April (+481%).
Coming in third is Fighting & Martial Arts games. The genre has seen a 383% increase in peak Twitch views compared to last year. It will likely remain popular for years to come due to classic games such as Mortal Kombat 11 and Brawlhalla.
Puzzle games come fourth, with a 339% increase in peak Twitch views compared to 2020. Thanks to games such as Portal 2 and Baba Is You, puzzle games have seen 298,467 more Twitch views in 2021 compared to last year.
Completing the top five, with a 337% increase in average Twitch peak viewers, is Platform & Runner games.
As well as finding the genres that have increased in popularity the most, TopRatedCasinos.ie can also reveal the games with the largest increase in popularity since April 2020.
Top 5 games with the increase in popularity:
Grand Theft Auto V: + 883,000 average viewers
Path of Exile: +292,100 average viewers
The Jackbox Party Pack 7: +128,000 average viewers
Mortal Kombat 11: +111,700 average viewers
Apex Legends: +101,800 average viewers
Please see the full blog post for more information: https://www.topratedcasinos.ie/which-gaming-genre-is-gaining-the-most-popularity-in-2021

FBMDS' First Ever Crash Game, Champion Tales, is Out Worldwide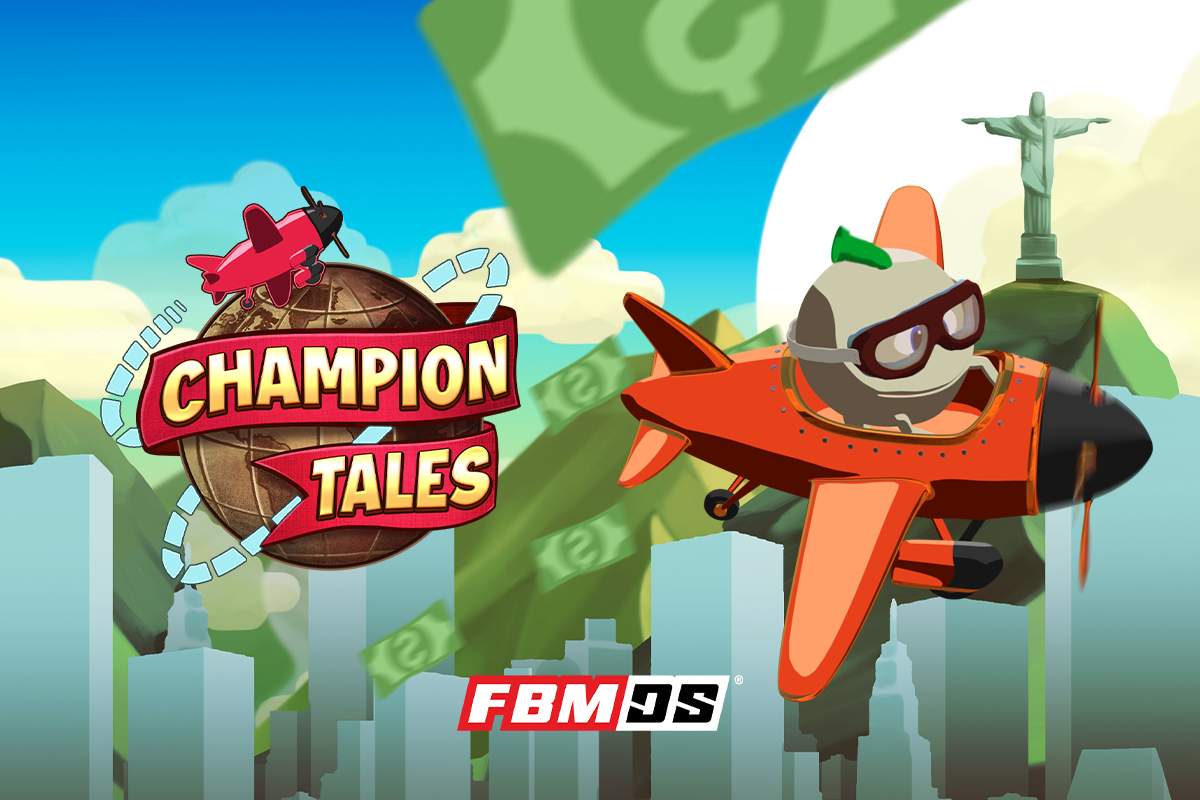 Reading Time:
2
minutes
Get ready to witness the dawn of a new era in online casino gaming as FBMDS unveils the highly anticipated Champion Tales, the brand's first ever non-traditional game available worldwide. Brace your players for an immersive gaming experience that will transport them across the globe, hand in hand with the legendary Mr Champion himself.
Champion Tales captures the essence of the emergent non-traditional gaming trend with its strategic betting rounds and monumental winnings. FBMDS' new game merges top-notch technology with the brands' expertise, creating a thrilling and immersive experience with high stakes for players and a safe choice for casino operators.
A distinctive non-traditional game with big prizes to award
Following a crash gaming logic, FBMDS' release evokes players' heart-pounding anticipation as the multiplier reaches new heights, requiring strategic decision-making and a thrilling rush to hit the 'Collect' button before it's too late.
FBMDS has balanced gameplay mechanics to increase players' chances of earning significant rewards, making it a lucrative choice for online casino operators. Furthermore, Champion Tales boasts a highly profitable RTP rate, surpassing competitors in the market.
But that's not all. Champion Tales comes loaded with features designed to elevate the gaming
experience:
Autoplay: Players can choose how many rounds they want to play without any hassle, making continuous play even more convenient and enjoyable.
Auto Cashout: The Auto Cashout feature, where players can choose the value they want to cash out, minimizing mistakes or distractions that could impact their winnings.
Responsible Gambling: FBMDS prioritizes players' safety with the responsible gambling feature, allowing players to set limits above or below their initial balance, preventing any unwanted excessive play.
Detailed Play History: A detailed play history feature ensures that players always remain safe and in control. They can review their past gaming sessions, bets and outcomes, promoting transparency and responsible gaming practices.
"Listening to our partners and clients was always the number-one priority during the creation process of Champion Tales," the Director for FBM, Renato Almeida, said. "Since the crash gaming category has been getting a lot of popularity, we made sure we understood market needs to make sure our clients' expectations and profitability rates were being met, while delivering an innovative solution able to provide players with an amazing gaming experience."
A personalized crash gaming atmosphere
Champion Tales goes beyond colossal wins with its debut, offering a captivating Brazil-inspired tropical ambiance. Moreover, the game's background, scenery and music can be customized to meet the needs of casino operators in diverse markets, cultural contexts and geographical locations.
This allows for an enriched gaming experience worldwide, whether by incorporating local landmarks, cultural references or regional music, to resonate with operators' requirements, enhancing customer engagement and satisfaction.
In addition, clients can have their respective logos applied to the game's flag, further aiding in branding. FBMDS maintains product localization as a priority by developing characters and backgrounds that resonate with the regions where partners operate and represent the seasonality of the market. This approach generates greater player identification, leading to increased retention and loyalty.
By developing mobile-friendly, cutting-edge and highly customizable gaming solution like Champion Tales, FBMDS proves once again its ability to deliver profitable and satisfying products for casino operators worldwide.
BlueChip Partners Expands to Bangladesh: Unlock New Traffic Opportunities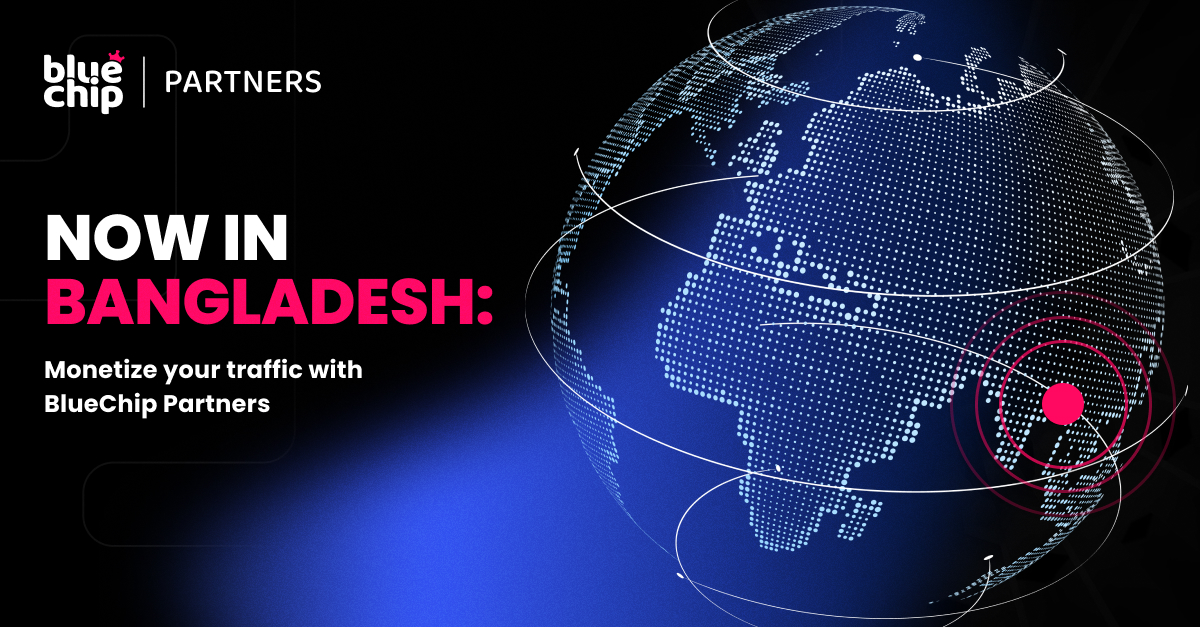 Reading Time:
2
minutes
BlueChip Partners is now welcoming traffic from Bangladesh. As the brand continues to grow, this new geographic expansion comes at a time when we're prepared to tackle fresh market challenges. Our successful track record in the Indian, Canadian, and European markets made this expansion a logical next step.
The Bangladesh gaming market presents unique opportunities for BlueChip Partners and webmasters looking to benefit from this untapped domain.
With Bangladesh currently investing in its tourism sector and sports infrastructure and boasting a population of 160 million, there's immense potential for new gaming ventures. The country's commitment to enhancing its digital infrastructure and emerging focus on sports suggest a promising surge in betting popularity soon.
Given the nascent state of this market, there are diverse strategies to drive traffic. An array of sources can be utilized to achieve optimal results. Collaborating with BlueChip Partners ensures that this growth is complemented with lucrative rewards.
We offer our partners enticing deals, diverse profit models, and a comprehensive starter pack tailored for the target audience. The no negative balance carryover is a standout feature, allowing webmasters to experiment with different traffic strategies.
"Entering new markets is always an endeavor, particularly if they're unfamiliar with gambling. But we're optimistic about the growth potential. Armed with a top-tier product and our in-depth expertise, we're poised to capture this market segment and ensure profitability for our partners. Now's the ideal time to come aboard and dominate the market together!" — Bogdan Kuiantsev, Head of BlueChip Partners, commented.
BlueChip Partners is the exclusive affiliate program for BlueChip Casino & Sportsbook. Since its inception in June 2022, it has successfully collaborated with over 1000 partners, and the network keeps expanding. BlueChip Partners welcomes traffic from India, Canada, Finland, and Bangladesh across the Casino and sportsbook verticals. For us, the quality of cooperation always trumps sheer numbers. This philosophy underpins our commitment to forging lasting, mutually beneficial partnerships ensuring flexibility in offers, calculations, and tailored materials.
AdInMo powers-up to advance player-first in-game advertising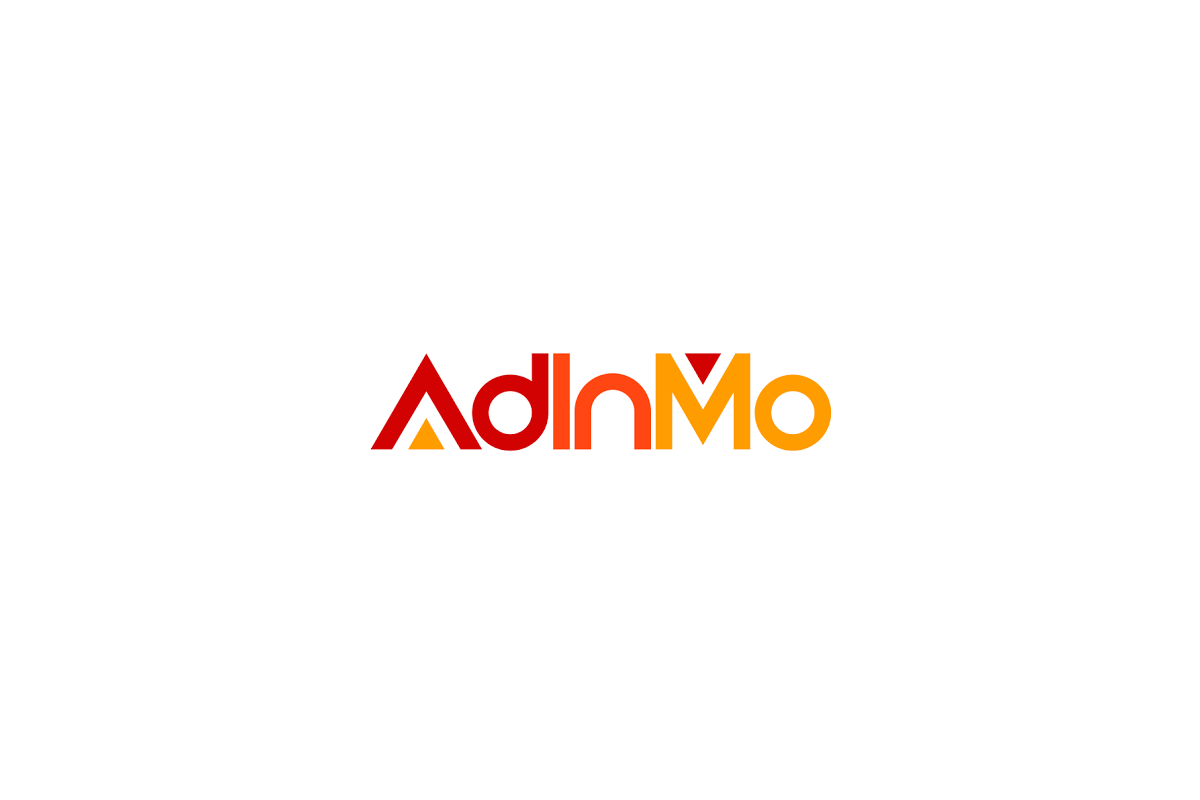 Reading Time:
2
minutes
AdInMo, the mobile in-game advertising platform that gets brands into games in a way that players love, has expanded its product team with the appointment of Samuel Siqueira as Director of Data Science and Meraj Kunarajah as Strategic Advisor. Both come from DSP MediaMath and boast years of adtech and buy-side expertise.
The appointments are timed perfectly as AdInMo's platform pulls further ahead to enrich both its targeting and pioneering audience insights. Its big data solutions are already helping brands and agencies innovate with non-interruptive in-game ad formats while navigating user-tracking changes in the programmatic ecosystem.
Joanne Lacey, COO, of AdInMo said: "In-game advertising is the most innovative emerging ad format because it offers context, audience diversity and incremental reach. AdInMo already collects billions of contextual and behavioural first party data signals to better understand different player audiences that can be reached via mobile games.
Sam and Meraj's data and buy-side expertise will help us build out our measurement and addressability solutions that are so crucial for advertisers as the clock ticks on cookie deprecation. We are delighted to welcome them both to Team AdInMo."
Samuel will be responsible for AdInMo's player insights strategy and will be part of the team focused on data management and reporting, helping brands target the right audiences in a privacy-first way through in-game advertising.
Meraj, former Senior Director and part of the EMEA Leadership Team at Mediamath, is helping AdInMo hone its product and market strategy to meet the buy-side expectations of brands, agencies and DSPs when it comes to emerging ad formats while also championing AdInMo's player-first purpose.