"We're moving and scaling our market presence worldwide": Exclusive interview with Evoplay CCO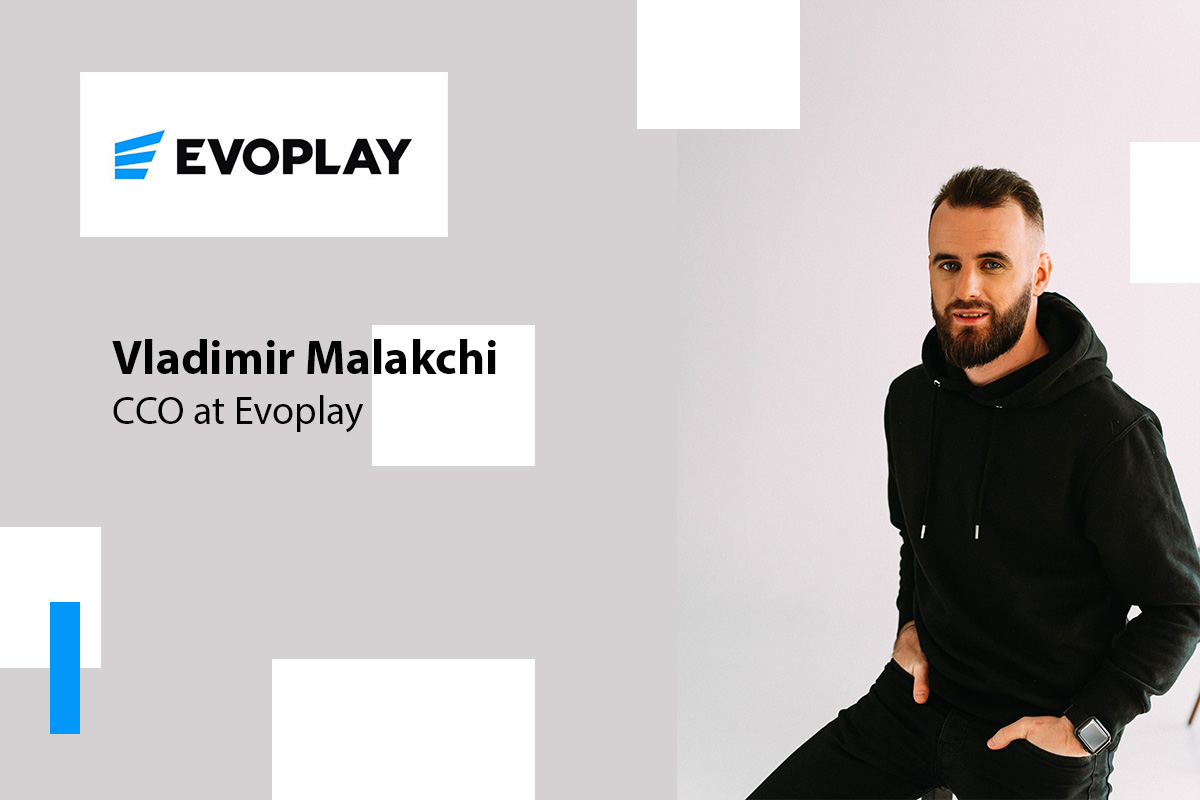 Reading Time:
4
minutes
As the famous tech-first studio prepares to take the Baltic region by storm following its debut in Estonia, and soon Lithuania, we caught up with Evoplay's CCO, Vladimir Malakchi to talk about the supplier's expert insight into the CEE market and player profiles.
Congratulations on Evoplay's latest market debut! How long have you had your eye on the Baltics?
Thank you, it's a real milestone for us and we're very pleased to be expanding and building a first-class network. The Baltics is an important market and we've been planning entry for some time.
The growth there has been astounding – in Latvia, for example, Euro 11.5 million was generated by the online casino sector just a few years ago. And in Estonia, a recent survey showed that 80% of adults said they had, at least once, placed bets on games of chance, which shows what a tech-savvy audience we're dealing with.
Our games have proven to resonate really well with CEE players, and we first entered Romania with WinBet, as well as expanding into Croatia, Bosnia, and Serbia. Alongside that, we have already certified our games with local certificates and we're about to enter Lithuania with one of its most credible casino operators to continue building our Baltic presence
Tell us about your latest deals – what do they encompass and what are you set to deliver?
We're moving and scaling our market presence worldwide. The CEE region, Estonia and Lithuania are three markets we've been looking at this year, and I'm sure we'll have plenty more exciting news to announce soon enough.
In 2021, we entered Estonia with Slots.io, and with our Lithuanian regulatory approval added to the mix, one can certainly say that our approach is globally local.
When it comes to our offering, we've hand-picked our very best to please not only the regulator but also our new players, including Ice Mania, Fluffy Rangers and Forest Dreams. Having really made a name for ourselves as one of the most tech-first suppliers around, we're very confident that we'll be able to bring a truly exciting gaming experience to the table that will showcase just how much we stand out as a unique supplier.
What's your overall view of the three markets available? How do they compare to other CEE markets where Evoplay is live?
The preferences are similar to the typical CEE player, and accordingly relate to the European player profile. We find that CEE countries have similar tastes with regards to games, but with slightly differing needs from country to country.
What we need to remember here is that mobile is the key channel. This means each of our games need to be designed for a highly discerning audience that knows exactly what they should expect when it comes to next-gen gaming. This means flawless graphics, pitch-perfect sounds and an immersive atmosphere that can compete on a par with other types of mobile-based games that they're accustomed to outside of gambling.
When it comes to the tech – what's the primary channel of choice for Estonia and Lithuania, and how do you aim to tailor your offering?
As already mentioned, mobile is king – and this is where we really excel. Of course, we go far deeper than that when it comes to evaluating what we have to offer and tailoring our games accordingly. Now it's too early to say, as we're still testing and analysing the feedback from players from these markets and adjusting our offering based on the incoming data and each game's performance.
This, is of course, means that we plan to bring plenty more of our games to the table as we continue to hone our offering, and we will share more specific data and feedback after six months in these markets, but the initial findings are interesting and positive. As everywhere, players choose quality, interesting games that they find familiar to the ones that they are used to seeing on the market.
So, this fits very well with Evoplay's approach of giving the games you feel you know, but with a new spin based on stunning graphics, great mechanics, and incredible technological implementations.
Taking a look at the games you have prepared for your partners – what have you selected as the best in your catalogue? What can players look forward to?
For the Estonian and Lithuanian markets, we've certified a selection of 40 slot titles and we're pleased to see that all of them have good performance rates in Estonia already, and in some cases – have knocked even our most optimistic expectations right out of the park. Players really like what we have to offer, and we're delighted to be making a real difference when it comes to entertainment.
Delving into our titles, we think, for example, that Ice Mania, Forest Dreams and Fluffy Rangers are going to be big hits in Estonia, and we're confident that this will carry over to Lithuania, too – especially, of course, our worldwide evergreen hits such as Hot Triple Sevens, Elven Princesses and Fruit Nova.
Last but not least, how do you see further CEE expansion fitting into Evoplay's strategy? Should we expect plenty more news soon enough?
We're exploring all opportunities with regards to our CEE market expansion – it's a strong marketing that's ripe for our gaming experience. In many ways, we're only just getting started – with the Balkan markets proving especially exciting as player interest continues to surge there.
Moving southwards, of special interest to us is Greece – and we're working hard to assemble a catalogue of regulation-friendly products as we undergo the suppliers' licencing process, adapted this year. This changing nature of regulation is something I predict to continue to be a hot topic throughout 2021 on the continent, and it's all about being innovative and agile to adapt to both the regulator and our partners' needs.
Further afield, we're open and looking to new markets to reach in Central Western Europe, LatAm and emerging markets. Having a global reach, but with locally relevant games, is a core driver for us, and we're very much looking forward to keeping our momentum going from last year, which was a record-breaking time for us, across markets, launches and new games. Do stay tuned for plenty more exciting announcements soon enough!

SYNOT Games Partners with Lithuanian Operator 7bet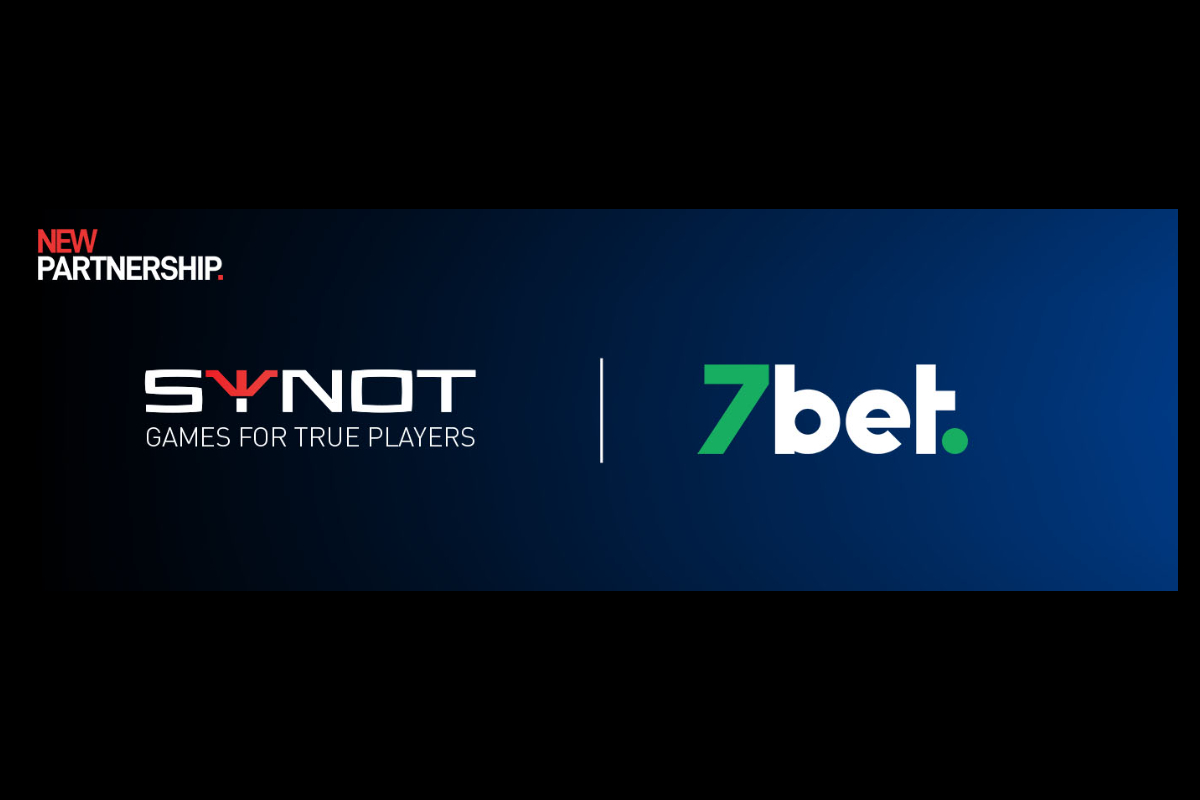 Reading Time:
< 1
minute
SYNOT Games has entered into a partnership with Lithuanian operator 7bet. Through this deal, 7bet can now access SYNOT's portfolio of games including Respin Joker, Fruit Awards and Book of Secrets.
"Partnering with 7bet.lt furthers our already well-established presence in the Lithuanian market. We hope that their players will enjoy our games as much as many others before them have across Lithuania and elsewhere," Milan Zdimal, COO of SYNOT Games, said.
"At 7bet.lt we are all about offering great entertainment and thrilling games to our players. We are looking forward to a successful partnership with SYNOT Games because with their offering, we are now able to provide some of the most exciting titles on the market," Justinas Šliažas, CEO of 7bet, said.
BETIXON PARTNERS WITH LITHUANIA'S TOP BETTING BRAND, TOPSPORT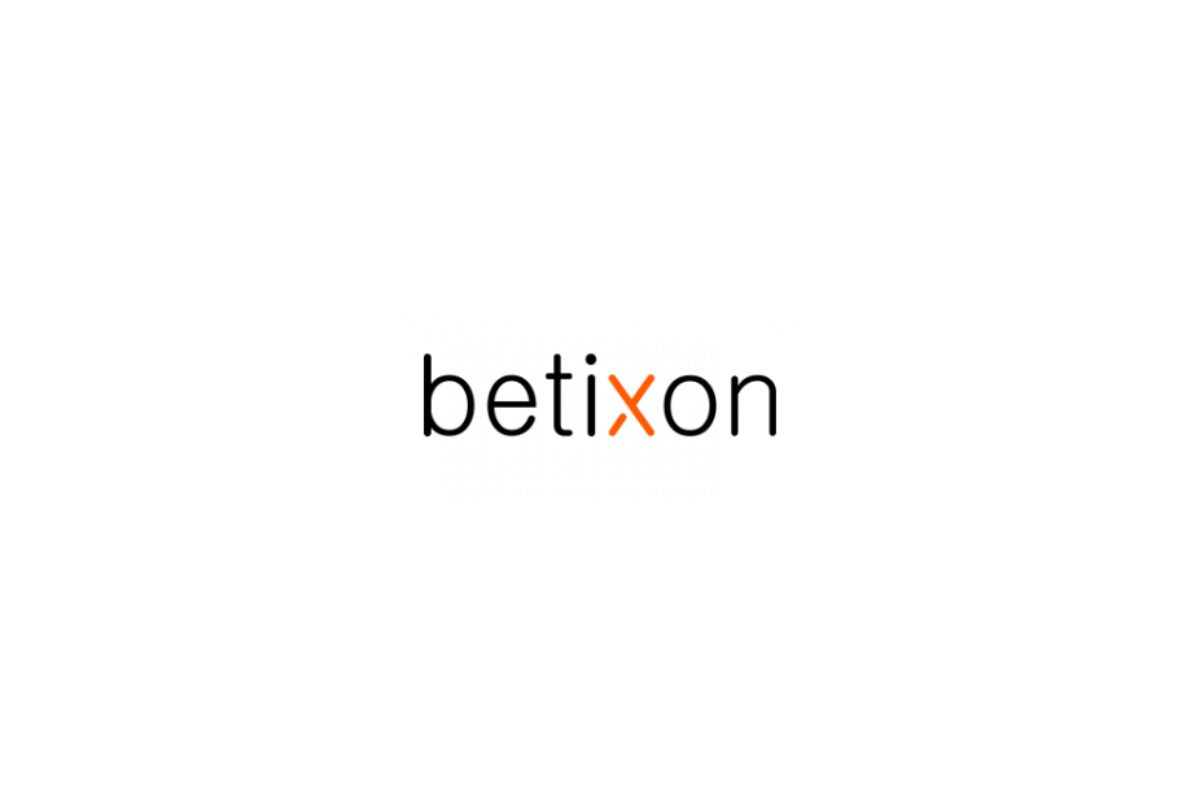 Reading Time:
< 1
minute
TOPSport deal will amp up Betixon's presence in one of Europe's biggest growth markets
Mobile-focused casino games studio Betixon has announced a partnership with TOPsport, the leading operator in the Lithuanian betting market. Under the terms of the deal, Betixon will integrate its full portfolio of games into the TOPsport casino platform.
This includes Betixon's ground-breaking Fortune Breakers series, which marries slots play with fantasy adventure and arcade-style fighting games.
The deal will increase Betixon's footprint in the burgeoning Lithuanian market, which experienced almost 100 percent growth in Q1 2021 compared with the corresponding period a year earlier.
TOPsport was the first operator to be licensed in Lithuania after the liberalization of the country's gambling laws in 2001 and it remains its most recognized gaming brand.
According to figures released by the Lithuanian Gaming Board, TOPSport is a significant market leader, reporting almost eight times the pre-tax profit of its closest competitor. Along with impressive digital operations, the company owns 63 retail betting outlets across the country and 50 casino salons.
It's the third Lithuanian deal Betixon has secured in Lithuania this year, highlighting the company's commitment to partnering with leading operators in regulated growth markets.
Lior Cohen, Co-Founder & CTO of Betixon, said: "We're delighted to team up with the biggest brand in Lithuania, TOPSport. This is a really exciting market that's primed for further growth, and we know our games are going to cause a splash with TOPsport customers."
Gintaras Staniulis, Founder of TOPsport said: "We look for partners that are doing exciting and innovative things in the gaming space, and that made Betixon a natural fit for us. In terms of pure explosive excitement, there's nothing else quite like them."
Latvia Reports Sharp Drop in Gambling Revenue for First Half of 2021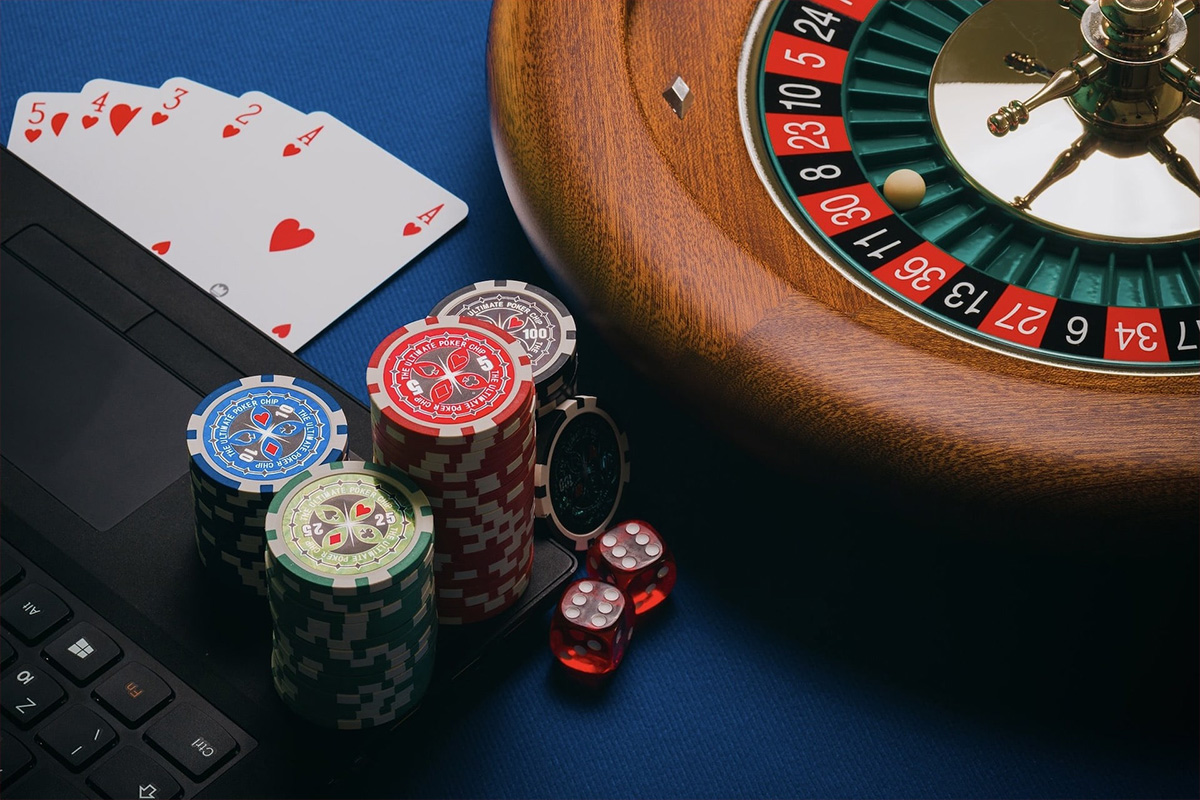 Reading Time:
< 1
minute
Latvia's gambling industry witnessed a 26% decrease in revenue in the first half of 2021, mainly because of the restrictions imposed for containing Covid 19.
As per the figures released by the Ministry of Finance, the total revenue of the first six months is €7 million, which is about €16 million lower than the revenue forecast for the period.
Signe Birne, chief executive of the Lotteries and Gambling Monitoring Inspectorate, said that the pandemic had had a significant impact on the sector.
"If we look at the six-month results, then in fact, the traditional gambling sites have worked for 16 days in total. This has an impact on overall results. Of course, interactive gambling has not stopped. Unlike last year, when interactive gambling wasn't offered for about two months, they have worked nonstop this year. It also appears in the results that actually total revenue, which is in the course of six months, is from the interactive gambling."
Latvia has 17 merchants, with 10 retail gaming halls and casinos and 13 online casinos, which collectively employ more than 2,900 persons.
Arnis Vērzemnieks, spokesman for the Latvian Games Business Association, said:
"The reason is that there simply aren't enough customers. This trend, with a significant reduction in customers, started already, I would say, before the pandemic, when the Register of Self-Denied Persons was introduced, when the number of customers fell quite rapidly by 20-25%. Then, of course, there was a pandemic, and it should be noted that, from the middle of this year, this register includes those who have alimony debt, which is about 40 thousand people, and it also leaves a great impact."