"We're moving and scaling our market presence worldwide": Exclusive interview with Evoplay CCO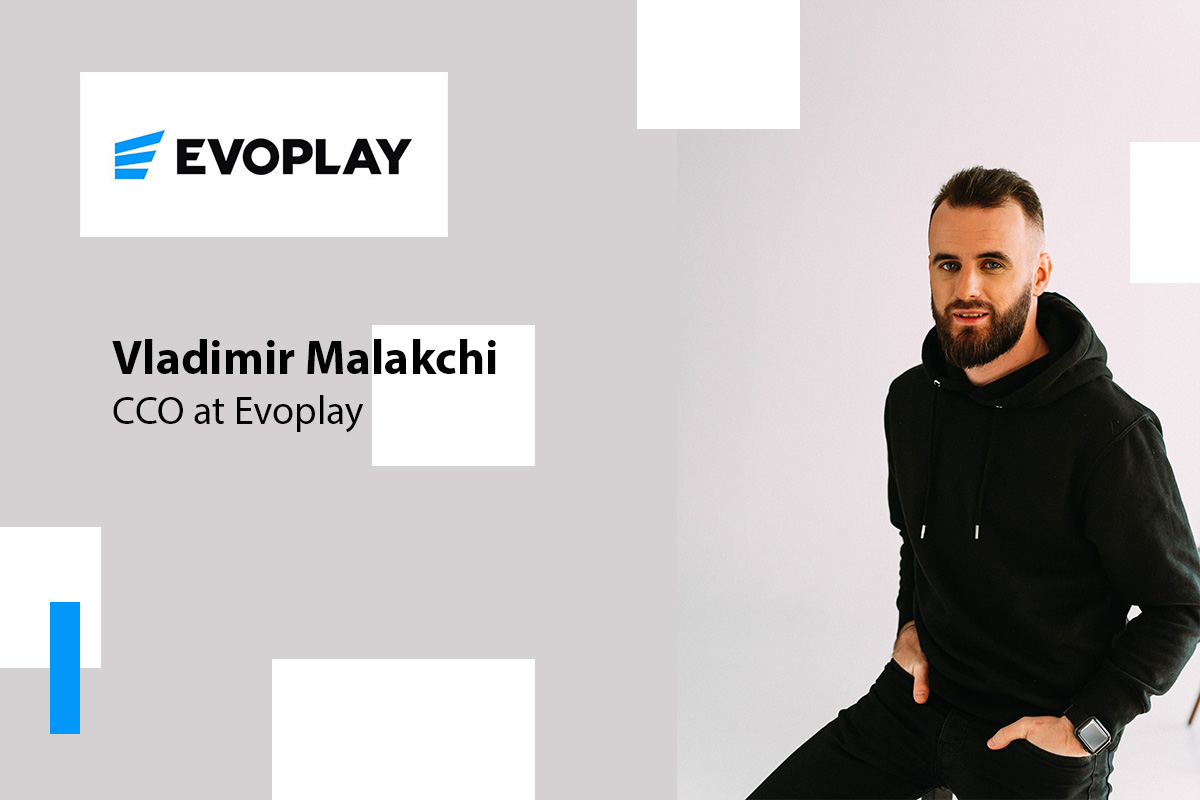 Reading Time:
4
minutes
As the famous tech-first studio prepares to take the Baltic region by storm following its debut in Estonia, and soon Lithuania, we caught up with Evoplay's CCO, Vladimir Malakchi to talk about the supplier's expert insight into the CEE market and player profiles.
Congratulations on Evoplay's latest market debut! How long have you had your eye on the Baltics?
Thank you, it's a real milestone for us and we're very pleased to be expanding and building a first-class network. The Baltics is an important market and we've been planning entry for some time.
The growth there has been astounding – in Latvia, for example, Euro 11.5 million was generated by the online casino sector just a few years ago. And in Estonia, a recent survey showed that 80% of adults said they had, at least once, placed bets on games of chance, which shows what a tech-savvy audience we're dealing with.
Our games have proven to resonate really well with CEE players, and we first entered Romania with WinBet, as well as expanding into Croatia, Bosnia, and Serbia. Alongside that, we have already certified our games with local certificates and we're about to enter Lithuania with one of its most credible casino operators to continue building our Baltic presence
Tell us about your latest deals – what do they encompass and what are you set to deliver?
We're moving and scaling our market presence worldwide. The CEE region, Estonia and Lithuania are three markets we've been looking at this year, and I'm sure we'll have plenty more exciting news to announce soon enough.
In 2021, we entered Estonia with Slots.io, and with our Lithuanian regulatory approval added to the mix, one can certainly say that our approach is globally local.
When it comes to our offering, we've hand-picked our very best to please not only the regulator but also our new players, including Ice Mania, Fluffy Rangers and Forest Dreams. Having really made a name for ourselves as one of the most tech-first suppliers around, we're very confident that we'll be able to bring a truly exciting gaming experience to the table that will showcase just how much we stand out as a unique supplier.
What's your overall view of the three markets available? How do they compare to other CEE markets where Evoplay is live?
The preferences are similar to the typical CEE player, and accordingly relate to the European player profile. We find that CEE countries have similar tastes with regards to games, but with slightly differing needs from country to country.
What we need to remember here is that mobile is the key channel. This means each of our games need to be designed for a highly discerning audience that knows exactly what they should expect when it comes to next-gen gaming. This means flawless graphics, pitch-perfect sounds and an immersive atmosphere that can compete on a par with other types of mobile-based games that they're accustomed to outside of gambling.
When it comes to the tech – what's the primary channel of choice for Estonia and Lithuania, and how do you aim to tailor your offering?
As already mentioned, mobile is king – and this is where we really excel. Of course, we go far deeper than that when it comes to evaluating what we have to offer and tailoring our games accordingly. Now it's too early to say, as we're still testing and analysing the feedback from players from these markets and adjusting our offering based on the incoming data and each game's performance.
This, is of course, means that we plan to bring plenty more of our games to the table as we continue to hone our offering, and we will share more specific data and feedback after six months in these markets, but the initial findings are interesting and positive. As everywhere, players choose quality, interesting games that they find familiar to the ones that they are used to seeing on the market.
So, this fits very well with Evoplay's approach of giving the games you feel you know, but with a new spin based on stunning graphics, great mechanics, and incredible technological implementations.
Taking a look at the games you have prepared for your partners – what have you selected as the best in your catalogue? What can players look forward to?
For the Estonian and Lithuanian markets, we've certified a selection of 40 slot titles and we're pleased to see that all of them have good performance rates in Estonia already, and in some cases – have knocked even our most optimistic expectations right out of the park. Players really like what we have to offer, and we're delighted to be making a real difference when it comes to entertainment.
Delving into our titles, we think, for example, that Ice Mania, Forest Dreams and Fluffy Rangers are going to be big hits in Estonia, and we're confident that this will carry over to Lithuania, too – especially, of course, our worldwide evergreen hits such as Hot Triple Sevens, Elven Princesses and Fruit Nova.
Last but not least, how do you see further CEE expansion fitting into Evoplay's strategy? Should we expect plenty more news soon enough?
We're exploring all opportunities with regards to our CEE market expansion – it's a strong marketing that's ripe for our gaming experience. In many ways, we're only just getting started – with the Balkan markets proving especially exciting as player interest continues to surge there.
Moving southwards, of special interest to us is Greece – and we're working hard to assemble a catalogue of regulation-friendly products as we undergo the suppliers' licencing process, adapted this year. This changing nature of regulation is something I predict to continue to be a hot topic throughout 2021 on the continent, and it's all about being innovative and agile to adapt to both the regulator and our partners' needs.
Further afield, we're open and looking to new markets to reach in Central Western Europe, LatAm and emerging markets. Having a global reach, but with locally relevant games, is a core driver for us, and we're very much looking forward to keeping our momentum going from last year, which was a record-breaking time for us, across markets, launches and new games. Do stay tuned for plenty more exciting announcements soon enough!

Betixon Lands in Lithuania With Uniclub Content Deal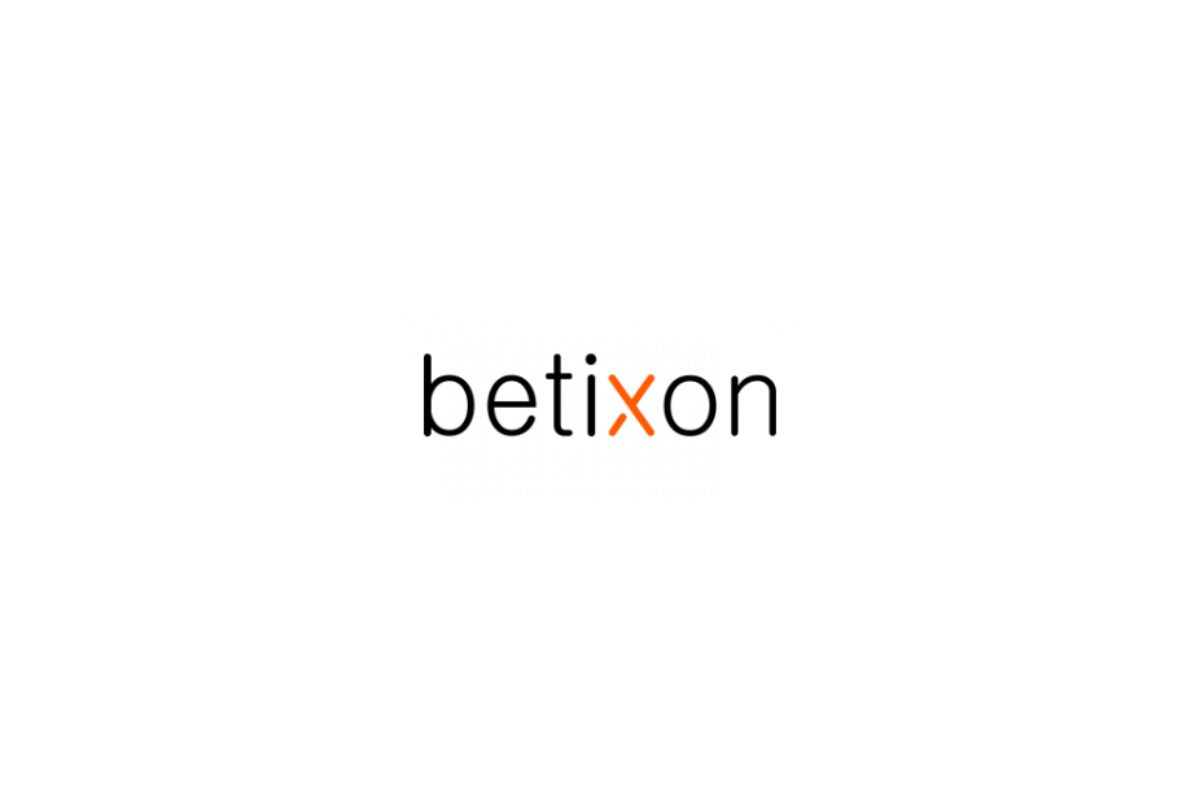 Reading Time:
1
minute
Rising star games studio to provide portfolio of mobile-friendly games to Lithuanian market leader Uniclub.
Mobile-first games studio Betixon has launched its innovative portfolio of content in the regulated Lithuanian market, thanks to a new deal with Uniclub.lt.
Uniclub is the leading online gaming brand in Lithuania, offering sports betting and a wealth of casino games from some of the biggest names in the industry.
The new deal builds on year of growth for Betixon, as it continues to make inroads into new regulated markets, such as Greece and Portugal, through strategic partnerships with leading brands.
Betixon says it sees exciting growth potential in the Lithuanian market, which saw a 47.1% jump in online gaming revenue last year.
The young company has made a splash in the online gaming space with games that mingle creative imagination with innovation and technical excellence. Now, Uniclub.it customers can enjoy top Betixon titles like Boots of Luck, Age of Halvar and Reign of Zeus.
Betixon's growth has been underpinned by its agility as a company, as it works to ensure regulatory compliance with the new markets it enters.
Lior Cohen, Co-founder and CTO of Betixon said: Lithuania is a growth market and we're thrilled to be a part of it. For us, it's important to continually increase our distribution, simply because we believe in our games. We believe they offer something really new and exciting to the gaming space. It's an honour to be launching in Lithuania with the biggest and best in the market, Uniclub.
Martynas Matulevicius, CEO at Uniclub said: "We believe Betixon's games offer something a little different, something more imaginative. They're visually stunning, and they take the humble slot and weave magic and fantasy and storytelling into it. That's why we know our players are going to love these games too."
TonyBet signs up with Leander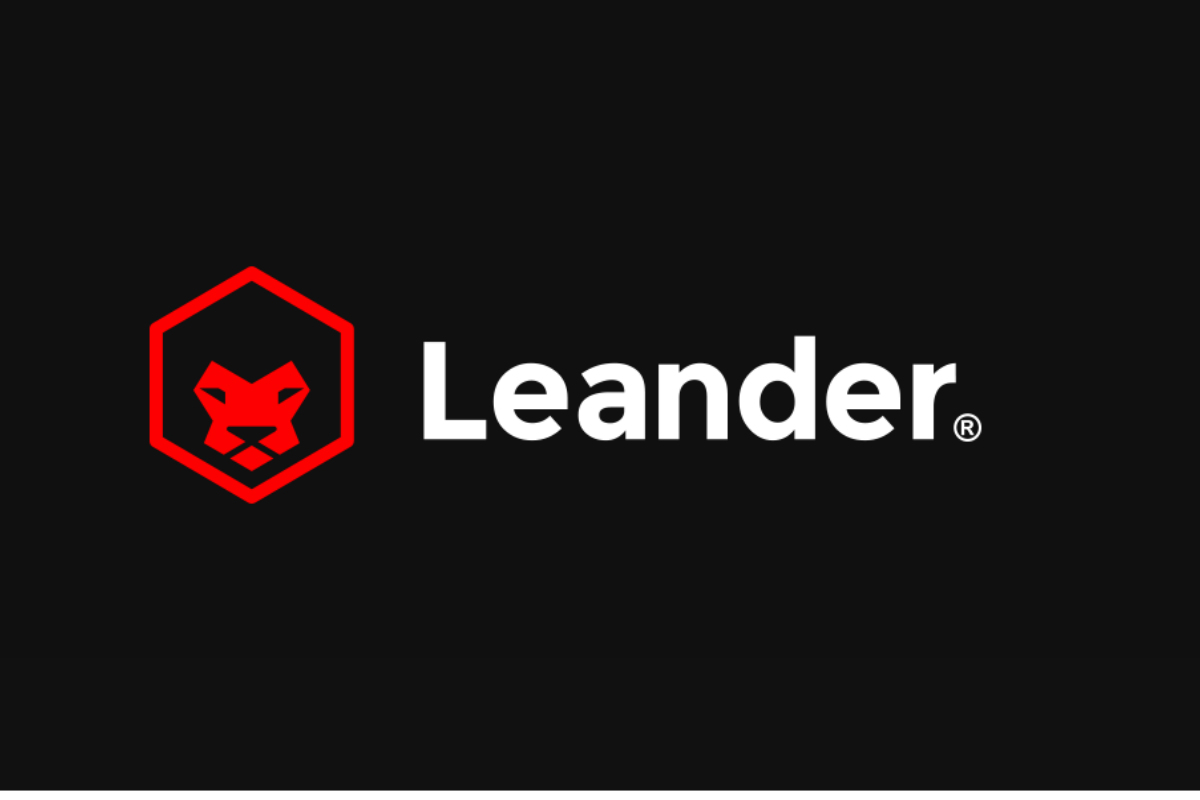 Reading Time:
< 1
minute
Leander hails platform and content deal
Leander Games has announced its latest deal with TonyBet which will see the growing operator add the roster of proprietary and third-party content launched.
The deal will see the Estonian-based operator plugged in to Leander's leading LeGa RGS platform.
TonyBet was established by the high-profile poker player Tony G, otherwise known as Antanas Guoga, and is licensed by the UK Gambling Commission. It has been growing rapidly in recent years.
Steven Matsell, CEO at Leander Games, said the move was another significant step for his company.
"It's great to see another big name added to our roster of clients," he said. "We are excited about the partnership and what we can bring to the TonyBet offering."
Games include Leander's very own hits Ave Caesar, Kraken and Wild West Zone, the latter featuring Leander's innovative concept 'Dynamic Ways', together with the company's latest release, Mad Monsters.
A spokesperson at TonyBet added: "We're very happy to be working with Steven and his team at Leander. They offer a huge range of great content that we know will excite our player base."
NHL partners with betting brand OlyBet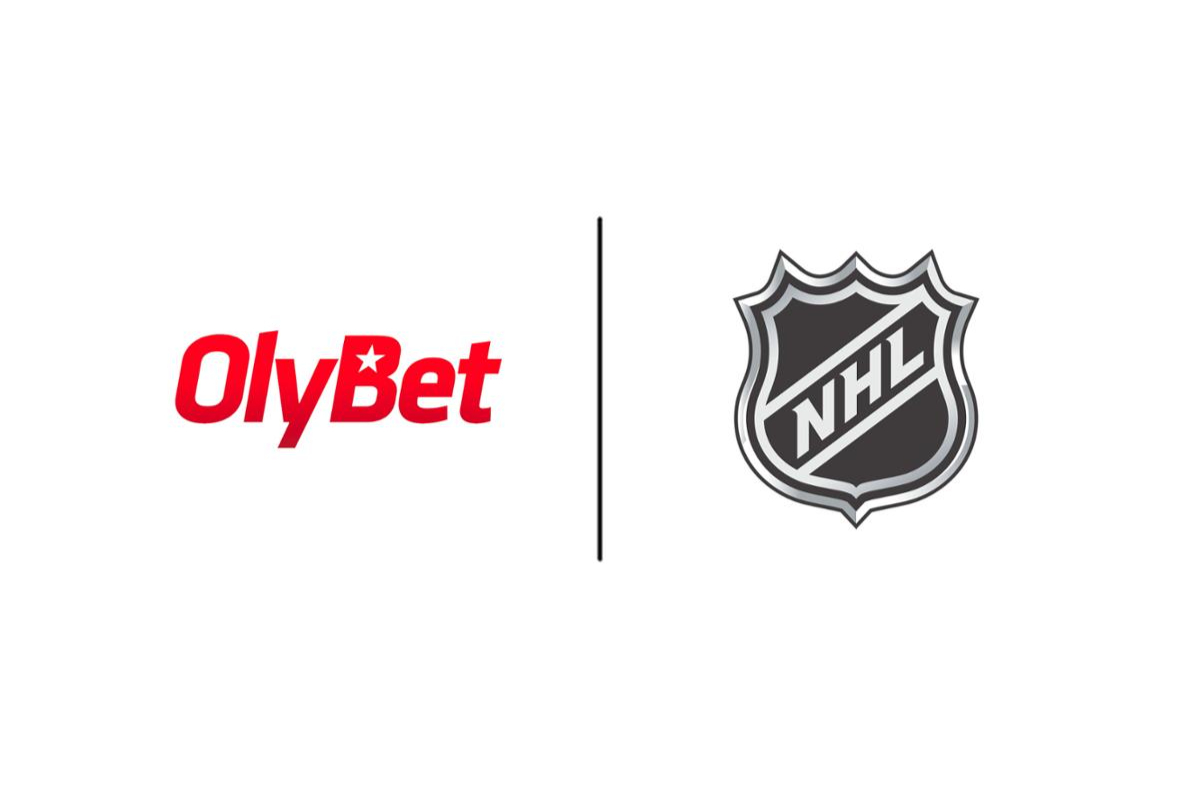 Reading Time:
2
minutes
Will engage fans in Baltic Region through online platforms, retail, casinos
Olympic Entertainment Group, OlyBet and the National Hockey League (NHL)  announced a new partnership naming flagship betting brand OlyBet the Official Sports Betting Partner of the NHL in the Baltic region.
OlyBet will use official NHL branding to amplify the partnership in nearly 100 casinos, hotels and food and beverage locations across Estonia, Latvia and Lithuania, as well as across OlyBet's digital assets. As an Official Sports Betting Partner of the NHL®, OlyBet will also receive premier marketing opportunities across the NHL's social and digital media assets. In addition, OlyBet will leverage promotional opportunities in connection with the NHL's calendar of marquee events — including regular season games, the Stanley Cup® Playoffs and Stanley Cup® Final, and international events including the NHL Global Series™.
"We are thrilled to welcome OlyBet to the NHL family", said John Lewicki, NHL Vice President, Business Development and Partnerships, International. "There are legions of loyal and passionate NHL fans in the Baltics, and partnering with OlyBet, the top sports betting brand in the region, provides a terrific opportunity for the NHL to further fan engagement in this part of Europe."
"This is the beginning of a great partnership with the NHL to promote the brands and the sport. Ice hockey is very popular in our markets and our customers will now have more opportunities to engage with the NHL through live broadcasts and games, local events, social media and the best betting experiences in Europe," said Corey Plummer, Chairman and CEO, Olympic Entertainment Group and OlyBet Holdings. "The combined brand power, excitement of the sport and live experiences is a proposition that our customers love and will have more of with the NHL partnership. Sport helps people connect with family and friends, the ambitious and the passionate. We live for these moments and could not be more excited to have this partnership."
This unique partnership was also supported by Sportradar, the NHL's Official Global Data Distributor. The NHL is utilizing ad:s, Sportradar's data-driven marketing solution providing the League with digital marketing services to develop sports betting partnerships outside of North America.