Enteractive celebrates 10 years of partnership with Betsson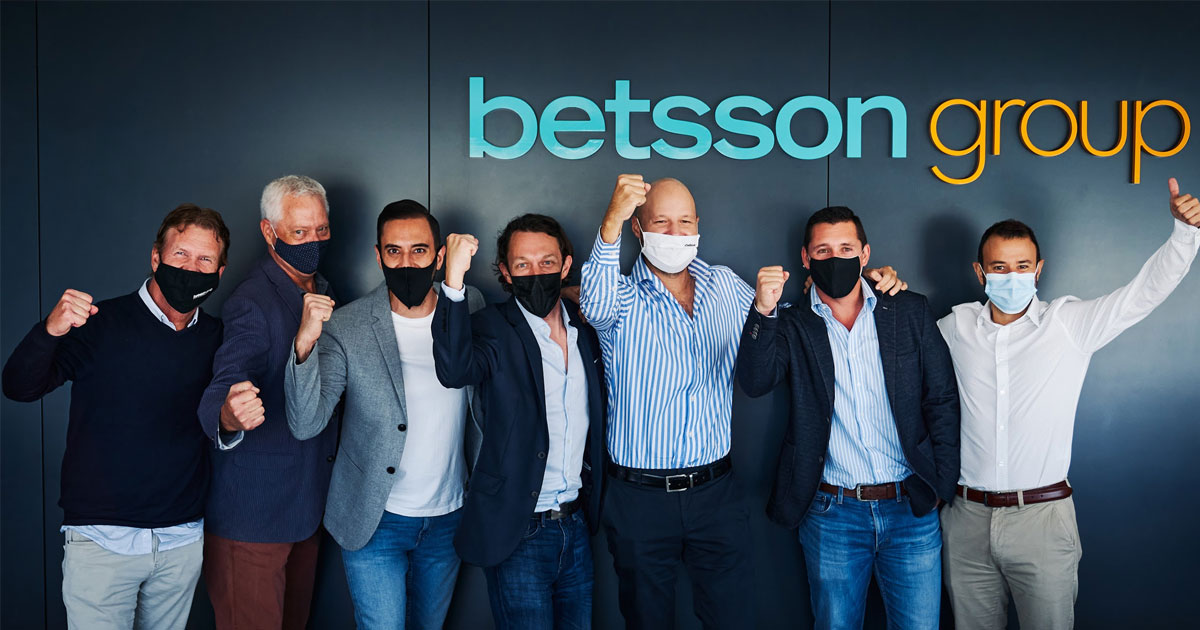 Reading Time:
2
minutes
Player engagement campaigns have positively impacted brand loyalty
Enteractive, the leading reactivation and retention partner for the iGaming industry, this week celebrated ten years of working with Betsson Group to unlock additional revenue streams and increase the love and loyalty for Betsson brands through truly personalised player engagement.
Enteractive first started working with Betsson Group in 2009, and over all these years, the company's scalable personalisation services have reactivated players to Betsson Group brands across Europe and around the world.
Over the cumulative ten years of partnership activity, Enteractive has talked to over 1.6 million Betsson players, from 5.1 million calls attempts, generating a net revenue of approximately €100million. An incredible 2.4 million minutes have been spent by Enteractive agents talking directly to Betsson Group's players.
Enteractive CEO, Mikael Hansson, marked the occasion, Friday, at Betsson Group HQ in Malta,  presenting a silver commemorative plate to Betsson Group's CEO, Jesper Svensson, as well as to the operator's CRM team.
The company's real two-way conversations with players have personalised audience engagement since the very start, and have constantly set best practice standards in the CRM field. In 2017, Enteractive was the first company to combine technology with a human touch to give operators full dashboard control through secure API integration to their various player databases.
Svensson commented, "Enteractive has consistently led innovation in retention and player engagement for the iGaming sector, which is why Betsson Group sees ever-growing benefits in this working partnership. Their personalised approach to CRM continues to pay dividends and we're seeing consistently higher numbers of returning players that have a positive impact on our bottom line revenues."
Hansson said, "We're immensely proud of our enduring partnership with Betsson Group as one of the leaders in the global iGaming sector. The many years of player engagement is testament to the success of our unique approach to personalised CRM.  We couldn't be more delighted to continue our significant efforts on behalf of such a giant of our industry."
Enteractive has more than twelve years experience in player reactivation and retention, and is in the top four traffic generators globally for the iGaming sector.

Affilka by SOFTSWISS Launches an Affiliate Program With The Clubhouse Casino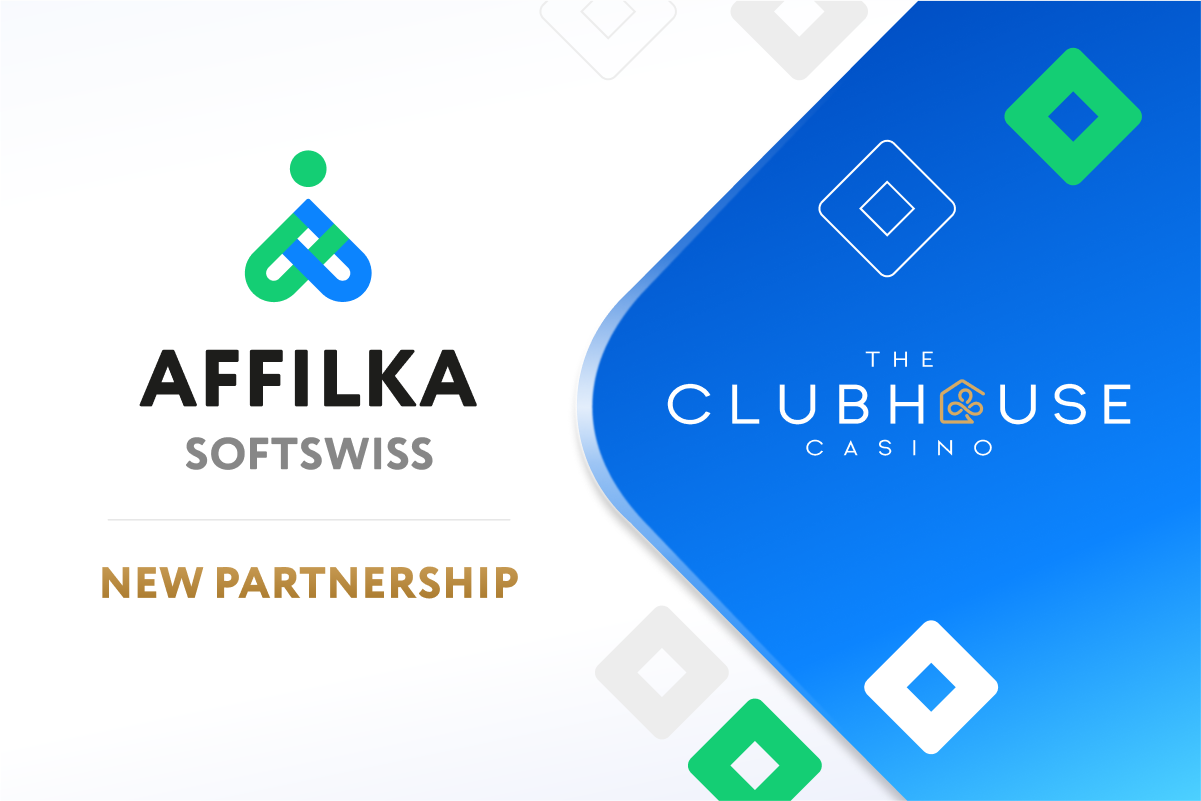 Reading Time:
2
minutes
Affilka by SOFTSWISS expands its partner list by signing a partnership agreement with a new casino, The Clubhouse Casino. The affiliate program launched as a result of the collaboration is The Clubhouse Affiliates. This will allow The Clubhouse Casino to strengthen their position on the gambling market and bring target players to the casino.
The Clubhouse Casino operates on the SOFTSWISS Online Casino Platform. The connection to Affilka was therefore a logical step in the casino's development. The brand operates under a Curacao licence and offers a huge selection of games from well-known iGaming providers. 
With the launch of its own affiliate program, The Clubhouse Casino will be able to effectively promote its brand, attracting gaming traffic and increasing profits with affiliates' help. Among the Affilka benefits that influenced The Clubhouse Casino to sign the agreement are built-in payment processing, detailed reports on affiliate and campaign performance, a flexible commission constructor, S2S postbacks, and media management tools. 
The Affilka affiliate marketing platform spun off into a standalone product in the SOFTSWISS solution portfolio in 2018. Prior to that, it was part of the SOFTSWISS Online Casino Platform. Affilka currently powers more than 120 affiliate programs. 
"I am delighted to welcome The Clubhouse Casino to our large client family. I am sure that the partnership with Affilka will bring many benefits to the company and open up prospects for growth and development. For our part, our team will do everything possible to make this partnership as successful and fruitful as possible!" commented Anastasia Borovaya, Product Owner of Affilka. 
"As a new casino on the market with a premium offering, we believe this partnership with Affilka will help The Clubhouse Casino continue to disrupt the igaming industry and show not just our members, but our affiliate partners, that there is a better way to approach an online casino business. As a young, innovative company, it is great to work with a team who also want to adapt and push the boundaries of service and offering," said a Clubhouse Casino representative.
About SOFTSWISS
Affilka by SOFTSWISS is an affiliate management platform for iGaming operators. The platform enables operators to manage affiliate partners across multiple brands, optimise marketing spend, and analyse player ROI from partners.
SOFTSWISS is a widely-acclaimed iGaming expert, supplying certified software solutions for managing online gambling operations. The company has an international team, which counts 1,000+ employees and has an official presence in Malta, Belarus, Poland and Georgia. SOFTSWISS holds a number of gaming licences, including Curacao, Malta, Estonia, Belarus, Belgium, Sweden, Nigeria, Ghana, Serbia and Greece. The company has a vast product portfolio, which includes an Online Casino Platform, Game Aggregator with thousands of casino games, the Affilka affiliate platform, Sportsbook Platform and the Jackpot Aggregator. In 2013 SOFTSWISS was the first in the world to introduce a bitcoin-optimised online casino solution.
About The Clubhouse Casino
The Clubhouse Casino is the most premium brand on the market, and likes to do things a little differently. We don't have users, we have members, and they will be treated as such. Rewarding Loyalty is our mantra, but we also know that we have to earn members' loyalty, putting excellent service at the heart of everything. Our team's vast experience has taught us what players want, and we are dedicated to delivering that. Fast withdrawals, great game selection, and an elegant, easy to navigate website. We have built a casino that matches our ambition, to be the best. 
From Lara Croft to Thor, personal trainer re-creates the fitness regimes of iconic gaming characters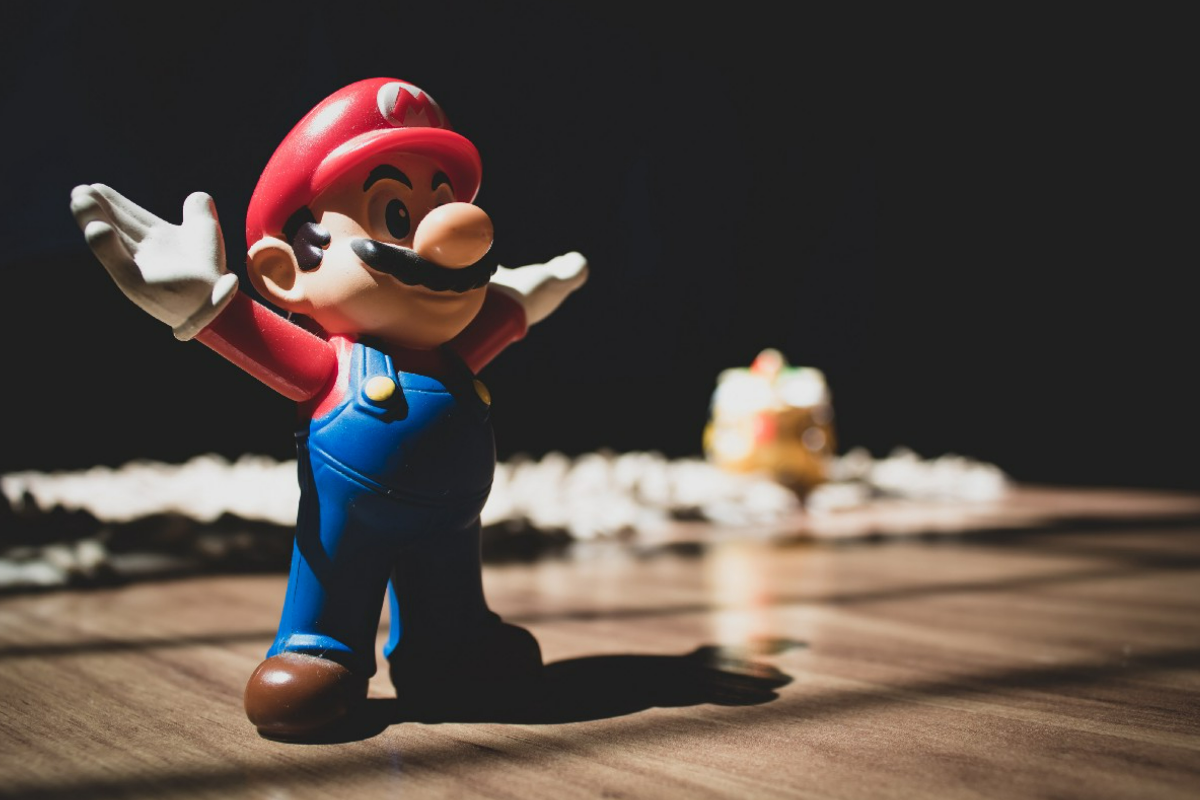 Reading Time:
3
minutes
Ebuyer have teamed up with expert PT Mike Harle to create week-long diet and workout plans tailored to popular gaming characters.

If you're wondering what it would take to get lean Lara Croft style or attain the body of a literal god (Thor), here is what it could take to maintain their physiques.
New year is here, and therefore it's time to sign up for that annual gym membership you are probably, rarely, going to use. But have you ever sat at your console and wondered "how would they keep in shape" when it comes to gaming characters?
Well, Ebuyer have taken matters into their own hands to discover just that – not without a little help of course. Teaming up with expert PT and owner of the Frontrow gym in Yarm, Mike Harle, Ebuyer have created a week-long diet and workout plan specifically tailored to your favourite gaming characters.
So, if you're wondering what it would take for Lara Croft to stay lean, or to maintain the body of a literal god (Thor), look no further.
Mario (Super Mario)
Although the live-action Super Mario movie is set to arrive in December 2022, the potbellied plumber's short stature doesn't exactly scream the Hollywood image of fitness. He's not ripped, he's not chiselled, but he's stocky and my God can that plumber jump. And as it turns out, you don't have to look far to find capable athletes of a similar build.
The workout and diet of a rugby prop fit Mario's mould nicely. Bulky but physically fit, and fully capable of sudden spurts of speed, the use of weights and cardio workouts will help Mario build the muscle his body needs to jump into every pipe.
Of course, Mario will need to cut back on the heavy breakfast foods in favour of something healthier. However, given his proclivity for mushrooms, this means he can eat a huge variety of meal options by substituting meat for a tasty mushroom-based meat alternative.
Lara Croft (Tomb Radar)
Dodging the lethal traps of tombs and scaling ancient ziggurats is no simple feat. Lara Croft needs to be strong yet flexible, with plenty of athletic and gymnastic prowess to overcome her foes. That means developing a healthy level of muscle without bulking up.
Lara's workout is all about Calisthenics, bodyweight training that works large groups of muscles simultaneously without the use of additional weights and exercise machines. This allows her to strengthen all the muscles in her body but leave herself slim enough to easily swing between ledges and squeeze through crevices.
As for diet, Lara is spoilt for choice. With her vast pockets of wealth, she can afford the best food from around the world, meaning she'll have no trouble eating well while tailoring her diet to perfectly compliment her workout.
Thor (Thor: God Of Thunder)
With the Thor: Love and Thunder movie dropping on the 8th of July, Thor's going to have to do quite a bit of work to shift his beer belly and regain his thunder post-Endgame. And in order to attain the body of a literal god, you need to do some pretty intense workouts and diet adjustments. So, what better place to turn to for inspiration than the fittest man on Earth, CrossFit champion Matt Fraser.
CrossFit is all about constantly varied, high-intensity weight and cardio movements that work the entirety of the body. Combine this with a diet designed to shed as much fat as possible and Thor will be well on his way to rebuilding his eight-pack in no time.
Of course, there are a few things even the God of Thunder can't live without. There's no keeping Thor off the beer, which is why his diet accommodates for a litre of the frothy beverage each day.
"New Year is here, and so are our annual resolutions to get fitter. So, it got us thinking over at Ebuyer – just what would it take for our favourite gaming characters to keep their shape and save the world" says Andy Roberts, E-Commerce Director of Ebuyer.
Blockchain betting market, Azuro, aims to tackle liquidity problems with the latest seed funding round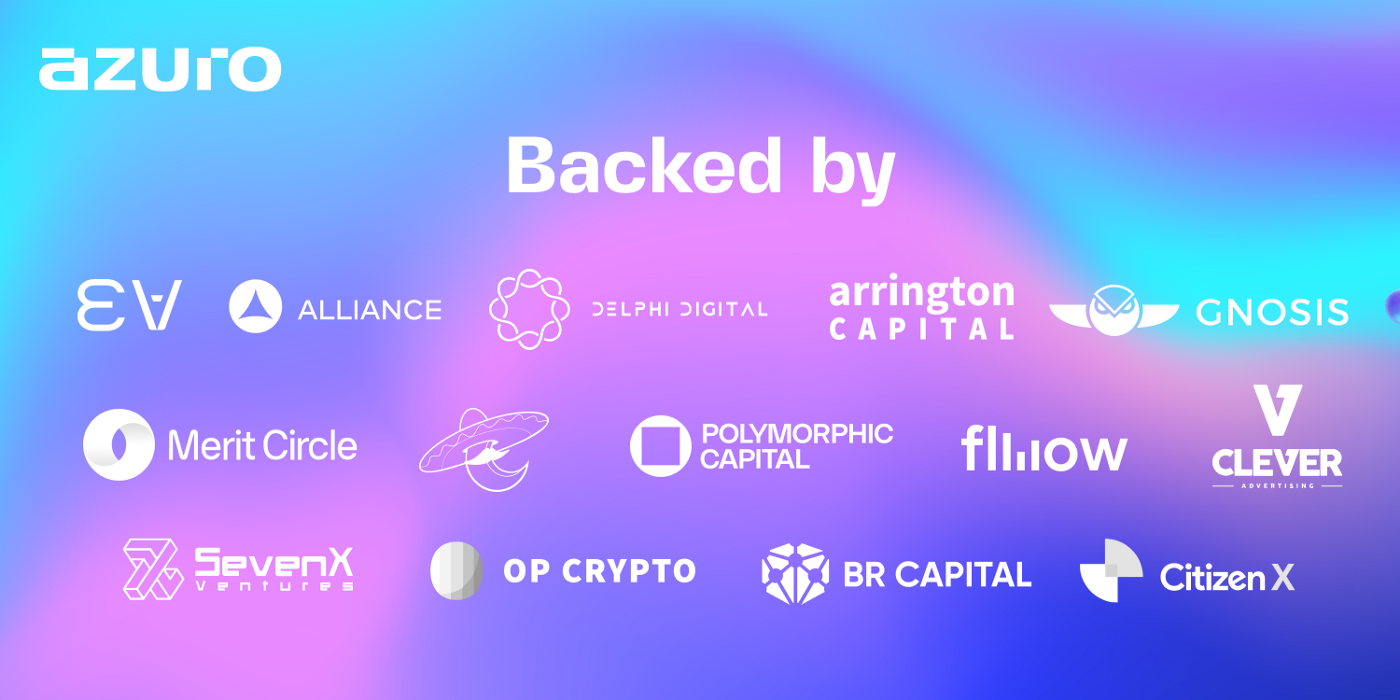 Reading Time:
3
minutes
The global betting and predictions market is expected to grow to over $92 billion by 2023 as new players, nations, and states embrace the industry. Huge economies such as the U.S. have long prohibited gambling but in 2018, some states legalized the practice, adding $1.5 billion to the global recorded figure of online betting revenue by the end of 2020.
With many other states expected to follow the path, the gambling industry may surpass the predicted figure – $100 billion in annual revenue being the target by the end of 2023.
In light of the explosive rise in sports betting during the pandemic, many decentralized betting protocols have come up trying to sway users and players towards blockchain-based prediction markets. On Wednesday, Azuro, a decentralized DAO of betting and prediction markets, announced a successful $3.5 million seed funding round led by top VCs and angel investors ranging from DeFi, GameFi, traditional betting markets, and other blockchain-related areas.
The seed investment round was led by three companies namely Gnosis, Polymorphic Capital, and Flow Ventures. Other investors in the round included Ethereal Ventures, Arrington XRP Capital, AllianceDAO (a.k.a. DeFi Alliance), Delphi Digital, Meta Cartel Ventures, Merit Circle, and Clever Advertising.
Since the launch of decentralized prediction platforms in 2017, the space has rather stagnated despite the demand from players and the crypto ecosystem skyrocketing to a $3 trillion market capitalization. While many attempts have been made to make them work, most of these platforms have failed terribly in delivering on the fundamentals that Web2 betting companies capitalized on including an array of events, deep liquid markets, competitive odds, and multiple betting options. Additionally, current blockchain-based betting solutions suffer from single liquidity providers, product depth, and a bad UX for their players.
The latest capital injection into Azuro aims to solve these problems by launching a transparent, trustless, and decentralized platform. Currently, liquidity providers (LPs) on prediction markets have to start markets manually, set the odds and seed liquidity to each market they create. This means the LPs hold all the betting risks while having little incentive to do so. This has caused massive capital and liquidity exiting the decentralized prediction markets – as it happened with Gnosis, a partner of Azuro.
Furthermore, prediction markets are inefficient for bets with 3 or more outcomes. Most are bound to stick with YES/NO markets, which is dramatically insufficient especially for sports and related bets with more than two outcomes. Lastly, most of these platforms face regulatory pressure and geographical constraints, which could impact the growth of betting markets or even see them shut down.
Unlike its competition, Azuro is building a new protocol to enhance liquidity provision and minimize the betting risks for LPs on the platform. The platform employs a "pooled liquidity structure", similar to DeFi protocols, which means LPs will not have to manually create markets and are not exposed to the betting market's systematic risks. Instead, the risk is spread across all betting markets on the protocol, and therefore dramatically reduced for the LPs.
Additionally, the funds will be used to build a friendly UX architecture that allows for the full depth of the betting product available at centralized sportsbooks and a classic frontend, similar to traditional betting markets. Unlike most of the decentralized prediction markets today, Azuro will also allow users to easily set up multiple betting options, moving from the binary "Yes/No", currently widely spread across decentralized prediction markets.
The decentralized betting governance protocol
Over the past year, DAOs have become the norm in the crypto industry, allowing participants on the platform to vote on proposals made to improve or upgrade the protocol. Similarly, Azuro plans to launch its DAO to reduce the external influence from regulators and authorities.
According to a statement, the platform holds liquidity as the base infrastructure layer with players and customer interactions built on top of it. This approach "outsources much of the direct-to-consumer efforts and relieves Azuro from most of the regulatory, KYC, legal and operational lift", the statement further reads. Azuro breaks the role of traditional bookmakers into smaller roles, much more attainable for smaller participants. Azuro connects these participants in an elaborate dance thus providing players with a better experience in a decentralized way.