Kalamba Games brews up a winner with Finnegan's Formula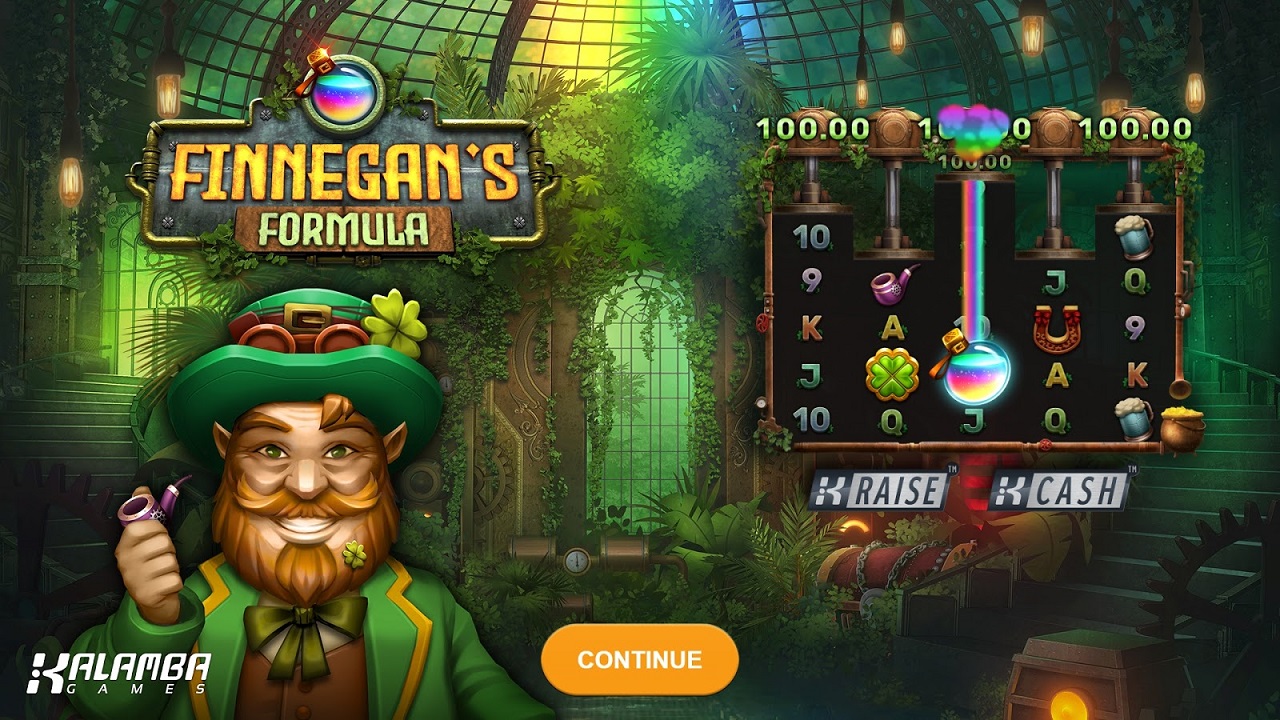 Reading Time:
< 1
minute
Innovative slot supplier Kalamba Games has cooked up a unique take on two popular themes with Finnegan's Formula.
Fusing the perennial fan-favourite Irish theme with Steampunk vibes, Finnegan's Formula takes players on a mysterious adventure throughout the titular character's lab home as he brews magical vials of his secret elixir, which boost win potential.
The K-Raise feature requires players to collect vials of formula to raise the columns for extra ways to win, while hitting an empty vial wins the cash on offer and resets the column.
K-Cash challenges the player to hit those same vials to build up the K-Cash meter for a chance of winning a cash amount and raising the column height.
Signature Kalamba feature HyperBonus is back and takes the player straight through to the free spins game for even more ways to chase the formula and win.
Alex Cohen, COO and Co-Founder at Kalamba Games said: "Like all the games we create at Kalamba, and the potion Finnegan prepares in his lab, our latest game has just the right blend of fresh gameplay, visuals and features to keep players on the hunt for the precious vials.
"With a volatility level that's as high as the in-game columns, Finnegan's Formula is the perfect recipe for player engagement. It's a lucky Irish steampunk extravaganza like no other!"

EsportsBets Partners with Esports Charts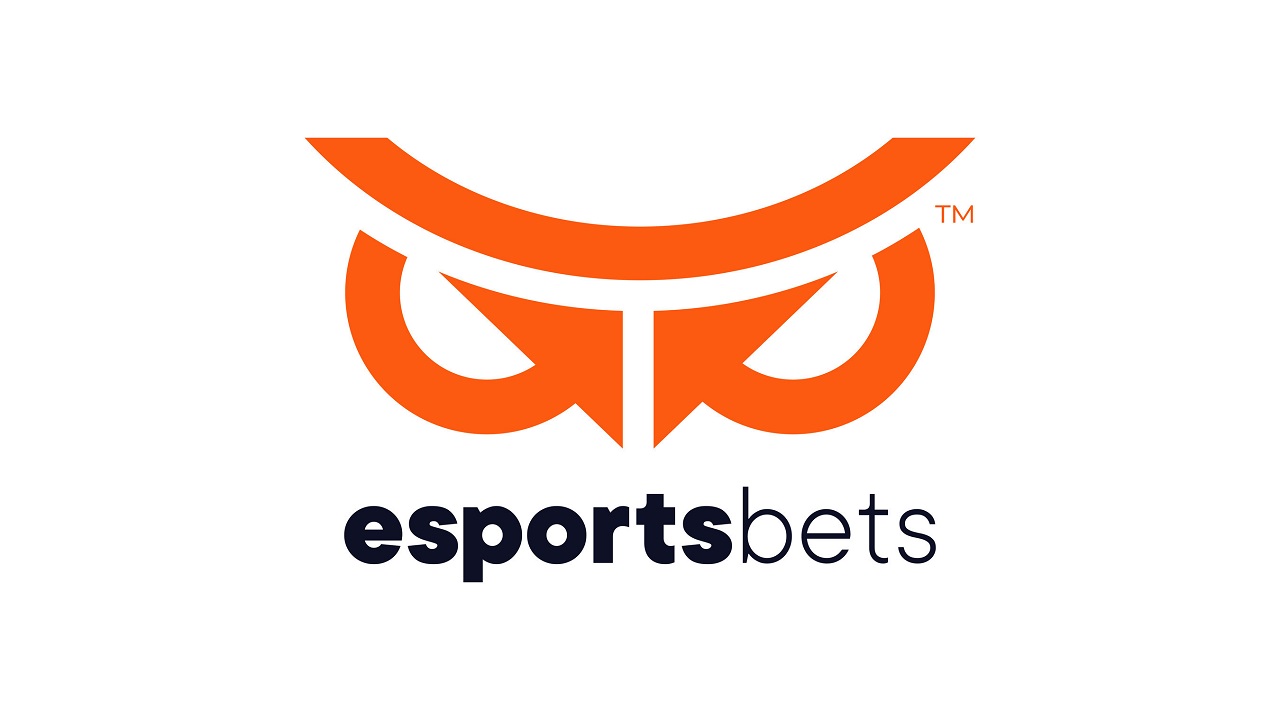 Reading Time:
2
minutes
EsportsBets, a Catena Media product and leading source for curated esports tournaments and betting-focused content, is pleased to announce that it has partnered with business intelligence firm Esports Charts (an ESM.one Inc. product). The partnership further strengthens the EsportsBets' ability to inform and educate its audiences worldwide.
EsportsBets has already established itself as a go-to source for understanding and navigating the growing esports betting space. The esports data provided by Esports Charts will allow EsportsBets.com to further its commitment to offering the most up-to-date information to its vast readership base.
"I'm a great believer in data science and statistics," said Gianfranco Capozzi, Head of Esports at Catena Media and Product Manager for EsportsBets. "Our users are some of the most inquisitive on the Internet and highly active when it comes to in-depth research — not just on Google, but also on community sites such as Reddit, specialized forums, and social media. This opportunity to cooperate with Esports Charts will give us the chance to back our editorial and publishing efforts, showing that our content is not just sentiment-driven, but also based on actual data."
Talking more specifically about esports and the gambling markets, Capozzi added:
"Esports bettors are new-age bettors who will ultimately disrupt the market. We need innovation and technology developments able to meet the requirements of this new generation. Thanks to the real numbers and stats tracked by Esports Charts, I am confident that we can also prove to the most skeptical bookmakers, the huge potential of the burgeoning esports market."
Sergii Rudenko, Head of Sales & Partnership for Esports Charts, added:
"We're excited to work with EsportsBets and help them achieve their editorial and content goals. Esports Charts is positioned to help the industry in many ways and we will continue to bring value for our clients and partners."
The global esports betting market is worth approximately $17.2 billion as of the end of 2020, according to Wholesale Investor. As casinos and traditional sporting events continue to adjust to the global pandemic, many organizations — and esports fans — have turned to esports betting as an additional source of revenue. That is why it is crucial that consumers have access to the most accurate data available.
BETER enters into strategic partnership with Bayes Esports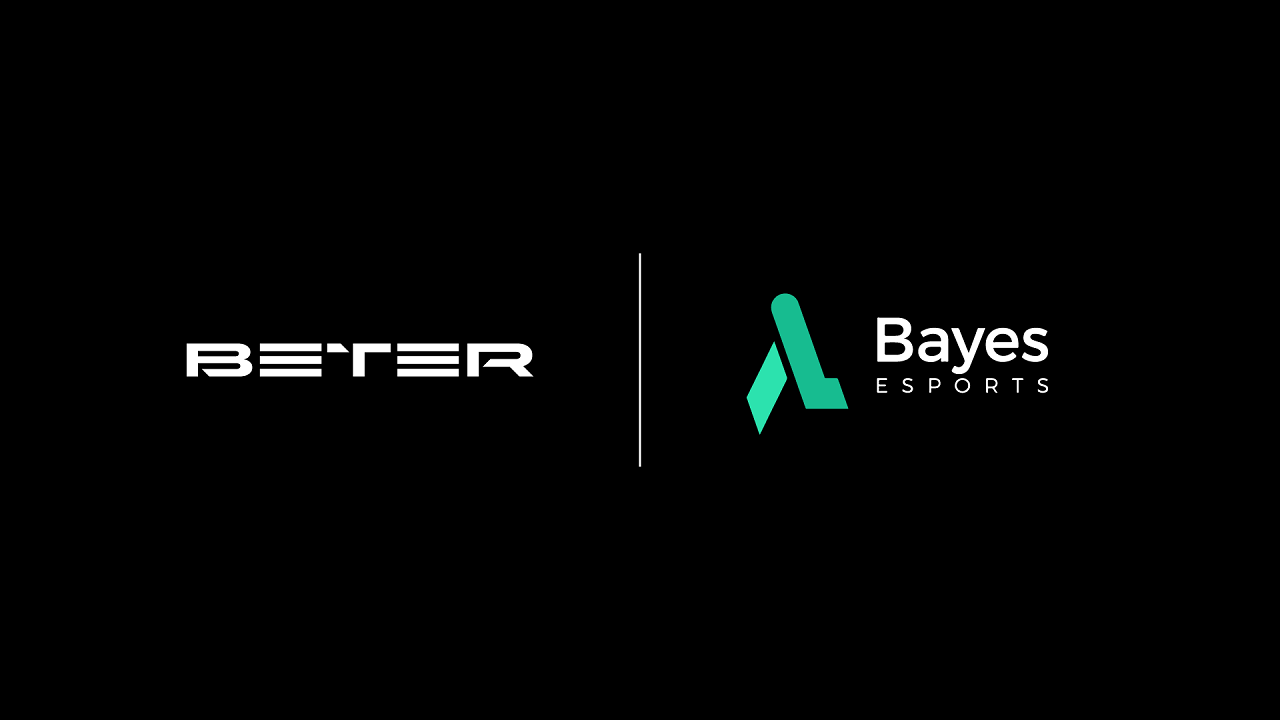 Reading Time:
< 1
minute
One of the betting industry's leading provider of fast sports & esports content, live streaming, live data and odds, BETER has brokered a deal with esports data company Bayes Esports. In addition to providing a significant impetus to the further growth of BETER's esports department, this landmark deal will also allow BETER to supply odds with pin-point accuracy.
According to experts' latest estimates, total esports viewership is projected to grow 9% annually over the next 2 years and reach 646 million views by 2023. In other words, the esports audience will be double in 2023 what it was in 2017. With this in mind, BETER constantly strives to further strengthen its dedicated esports department and improve the quality of services which it offers.
"We're proud that we signed a partnership agreement with Bayes Esports. It will definitely help us achieve the goals set for 2021: to maximise the distribution of our content to new clients and markets, including in Asia, where betting also plays a big role. For more than three years, we at BETER continue to make BETERable content, as well as help our clients to harness new market opportunities and provide thrilling content for bettors," said Alex Barkar, CEO at BETER.
As a part of the agreement, Bayes Esports will supply real-time data for popular esports tournaments to BETER, whereas BETER's esports trading department will offer odds with even better accuracy and increase open odds uptime to 95%.
"We see this partnership as a great synergy of client-focused services and robust solutions. By combining our technology-driven products and machine learning algorithms with BETER's trading team's experience, we will make a real impact in the betting industry," said Mark Balch, VP Esports Betting Services at Bayes.
Norwich City Terminates Sponsorship Deal with BK8 Sports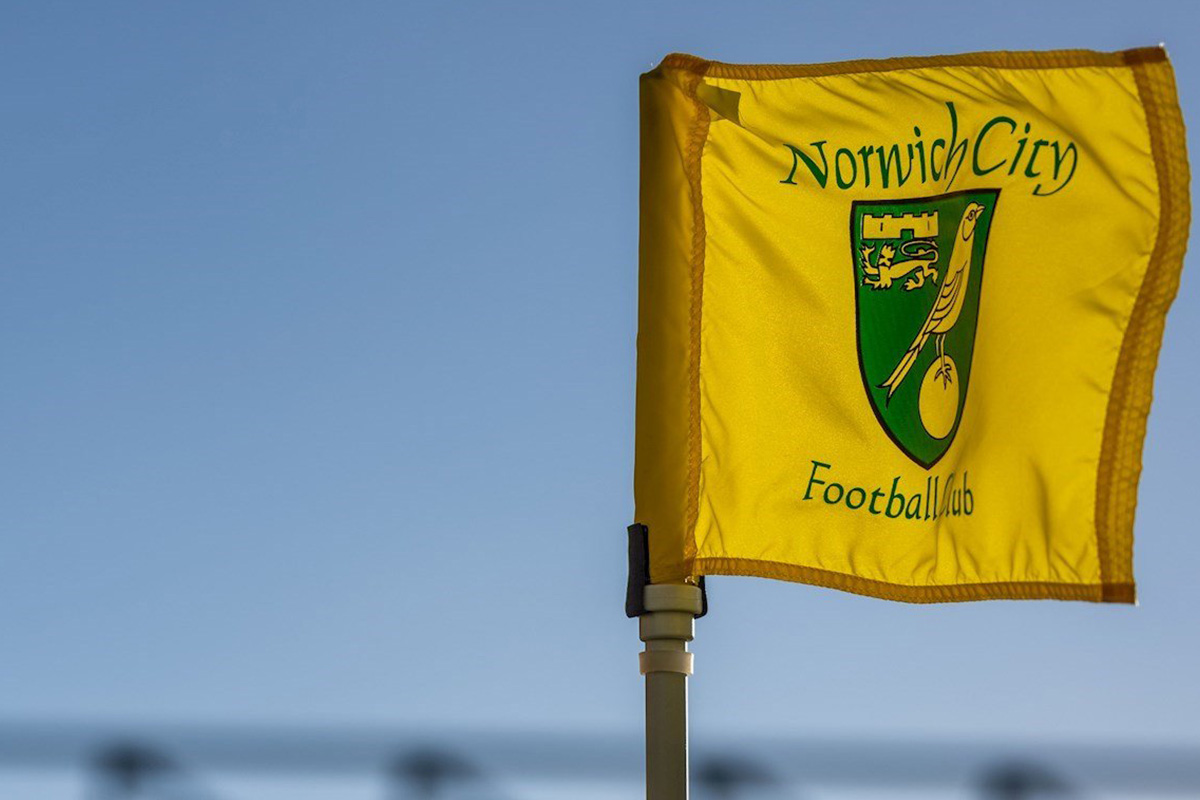 Reading Time:
< 1
minute
Norwich City has terminated its sponsorship deal with bookmaker BK8 Sports.
The sponsorship deal, which was confirmed last Monday, had been met with widespread criticism by fans of the club, who had uncovered "sexually provocative" social media marketing campaigns published across BK8's channels.
"The club and BK8 have taken on board feedback from its supporters and partners, and after continued discussions we have agreed to immediately end the partnership," Norwich City said.
Ben Kensell, chief operating officer of Norwich City, said: "We have worked hard to build trust and engagement through our countless initiatives with our supporters and partners. We place huge value on our open and honest relationships with our community and supporters.
"As a self-financed club there is always a fine balance between generating the revenue levels required to help maintain that model, whilst working within our visions and values.
"On this occasion, we made an error of judgement. Our standards were not at the levels we demand of our football club.
"We can now only apologise to our supporters and former players, Grant Holt and Darren Eadie, who were across the BK8 promotional launch campaign, for any offence caused.
"We remain highly committed to diversity and equality across our football club and its community. We want to continue to embed a highly inclusive culture across the club, together with an accessible and welcoming environment free of demeaning and discriminatory behaviours."