The UK Continues to Experience a Surge in Online Casino Gaming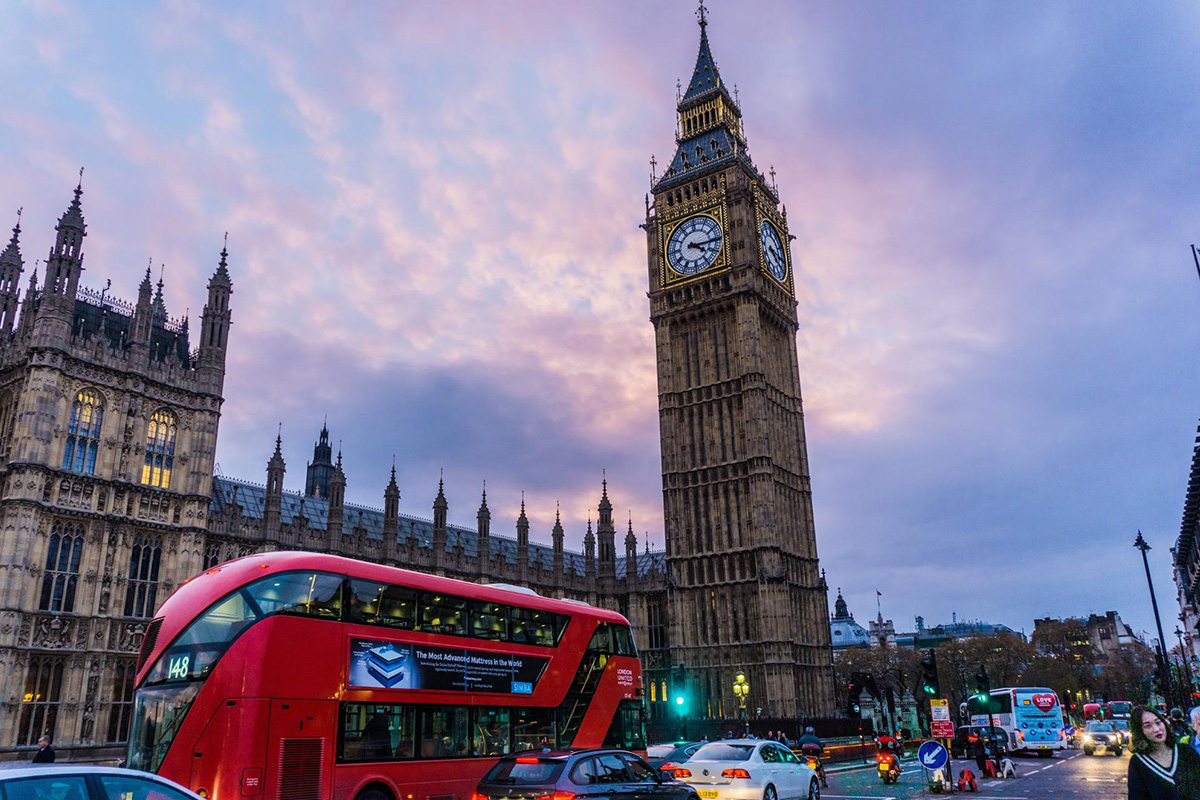 Reading Time:
3
minutes
The United Kingdom continues to have one of the biggest online gambling markets worldwide. This is even if the UK Gambling Commission is dubbed as the strictest gambling committee worldwide. Last year, the UKGC did impose stricter rules and regulations that online gambling sites have to follow but this didn't greatly impact the industry.
The UKGC has imposed stricter regulations including putting a ban on the use of credit cards for any gambling transactions. Autoplay for slot machine games is also no longer allowed. Still, it seems like the people of the UK are not deterred to stop gambling at some point. Why would they if online casinos and bookies are so easy to access? They could also get a generous amount of an online casino bonus if they want to. Online gambling is simply taking off and the numbers are saying that it really is the case.
UK Gambling in Numbers
Based on a report released by Leanbackplayer, there is a decrease in the overall UK gambling revenue. However, they saw an increase in online casino gaming specifically. The report stated that the GGY of the gambling industry decreased by about £84.1 million from April 2018 to March 2020.
Land bookies saw a decline of £859.5 million in those years and land casinos saw about £42.8 million. Offline bingo also saw a decrease of £38.4 million in revenues. However, online casino gaming saw an increase of nearly 4 percent in revenues and online betting to as much as 15.5 percent.
When it comes to what the UK people are enjoying in terms of gambling aside from online casinos, many are still wagering on Football. The report says that this sport alone takes up almost half of the overall sports betting handle in the country. This sport is followed by horse racing with 28 percent.
Overall, the global online gambling market is expected to grow by more than 80 million USD in the next three years. With that said, even if the pandemic wanes, the industry will continue to grow. And in the UK, even if the UKGC is expected to implement more rules and regulations that will help lessen problem gambling in the country, the industry will still continue to grow.
Who Are Gambling in the UK During the Pandemic?
In May, there was a study led by the University of Bristol that was published in the Journal of Gambling Studies. According to this, regular male gamblers are the ones who were more prone to gambling more often during the lockdowns in the country.
The study was led by Professor Alan Emond of the university's Medical School. The professor said, "This study provides unique real-time insights into how people's attitudes and gambling behavior changed during the lockdown when everyone was stuck inside and unable to participate in most social activities.
"The findings reveal that although many forms of gambling were restricted, a minority of regular gamblers significantly increased their gambling and betting online. As with so many repercussions of the pandemic, inequalities have been exacerbated and particularly vulnerable groups were worse affected."
The study was conducted through comparative research that utilized two online questionnaires during the initial lockdown last year. There were more than 2600 adults aged 28 years on average who responded and what they found is that men were three times more likely to gamble regularly in a week compared to the female respondents.
The questionnaire also included questions on drinking and what they found is that in both men and women, drinking heavily is strongly linked to regular gambling. Professor Emond said, "The strong link between binge drinking and regular gambling is of particular concern, as they are both addictive behaviors which can have serious health and social consequences.
"With the wider availability of gambling through different online channels, vulnerable groups could get caught in a destructive cycle. A public health approach is needed to minimize [the] gambling harms."
The study also explained that even if overall speaking, men and women gambled less frequently gambled during the lockdowns, they saw an increase in online casino gaming. More people played poker, bingo, and other casino games online and the number of people interested and who played such games grew six-fold during the pandemic.
Agnes Nairn who is an online advertising expert and a professor from the University of Bristol's School Management spoke of how alarming this could be. The professor said, "The results of this study and trends being reported more widely are quite alarming. As gambling habits shift online, vulnerable groups including children and adults who drink heavily may be more easily sucked into these channels.
"The increased prevalence of home working is also an important consideration for future policymaking, as the temptation to gamble online, amplified by clever advertising, is always there. Children are also falling prey to this advertising, especially for esports, on social media and could get locked into addictive habits from an early age. Stricter regulation is needed in this growing field to protect unwitting consumers."

The successful Super Stars saga from Red Rake Gaming continues with the release of Super 20 Stars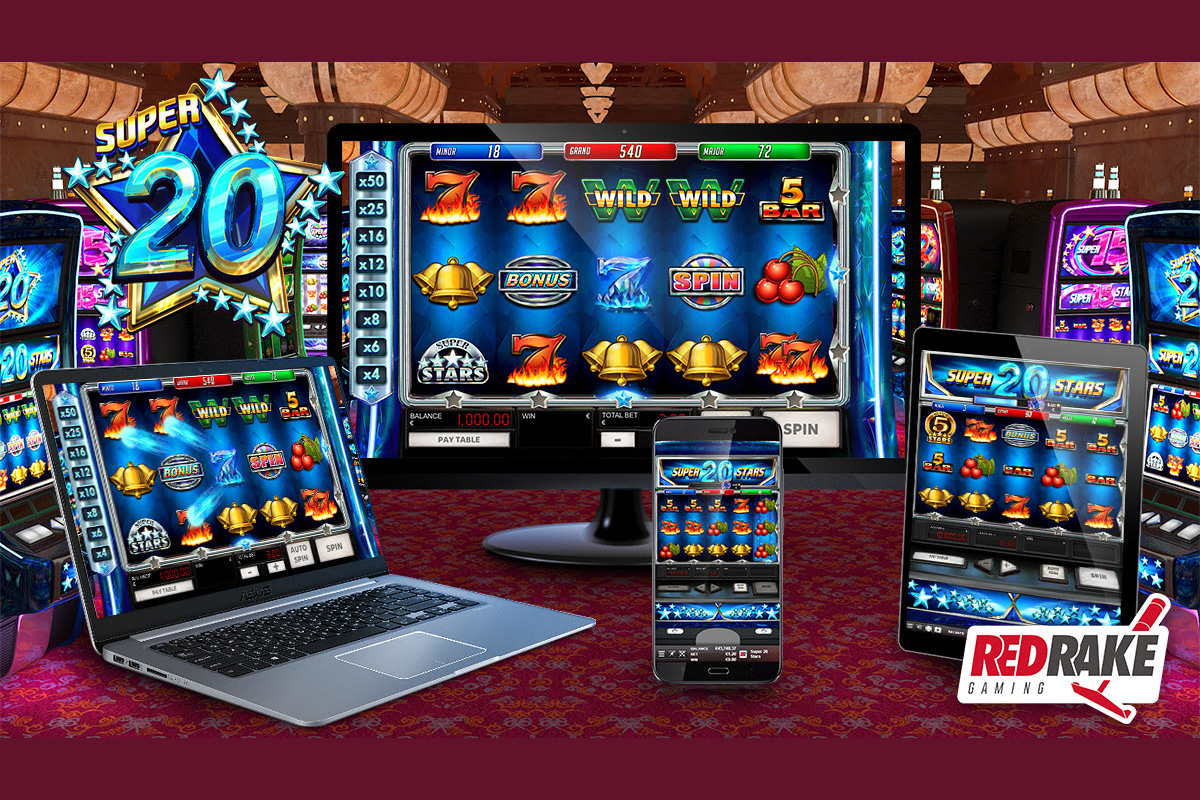 Reading Time:
2
minutes
The innovative online casino game provider, Red Rake Gaming, has released the long-awaited video slot Super 20 Stars today, for all fans of the Super series. It is a 5×3 reel video slot that offers all the features from the Super series of games, along with some new crystal symbols with impressive multipliers.
An innovative feature called Crystallize Symbols has been added to this new video slot, previously unavailable in any of the other games in the Super series. It causes symbols to crystallize after a blue star appears at the bottom of the screen, along with another one to the right, which signals a position in the rows. Once these blue stars appear the feature will begin. The symbol in the position that has been signaled will crystallize, and in turn it will crystallize all the other symbols of the same type. Once they have been crystallized a side bar with multipliers will appear, and the win awarded by the crystal symbol will be multiplied by a random value of up to x50. This feature keeps the excitement going from beginning to end.
This new slot game also includes all the best wins from the massively successful Super 5, Super 7, Super 10, Super 12 and Super 15 Stars. All these games are very well-known and popular with all Red Rake Gaming players.
One of these features is the Star Fusion Minigame, which appears in Super 15 Stars. This minigame is activated by filling the progress bar that appears on the side of the screen, and it gives you the chance to obtain even more wins by combining Super 15 symbols to form bigger symbols. This feature keeps the excitement going from beginning to end.
Super 12 symbol launches the "Lucky Stars" feature. The symbol is converted into 3 stars which remain fixed and offers 3 free spins to players going back to start the counter again with each additional star. Throughout this feature, players also have the possibility to accumulate wins in the "Minor, Major and Grand" Jackpots which are delivered when it finishes.
The Super 10 symbol activates the exciting "Super 10 Mini-Slot" which delivers very interesting wins as well as instant free spins, multipliers or the "Roulette Frenzy" win.
The Super 7 stars symbol appears on the central reel and expands, remaining fixed and launching a Respin of the other reels.
The Super 5 stars symbols multiplies the bet up to x200 and the "Roulette Bonus" delivers mouth-watering wins. The players will also be able to enjoy free spins after the appearance of the 3 bonus symbols. A comprehensive video slot which will keep players eager and attentive at all times.
Super 20 Stars is being released today, 29 July, although it was recently launched exclusively with various operators, so many players are already enjoying this fantastic slot game and generating great results for Red Rake Gaming partners. As with all our other slot games, it also works with the Red Rake Gaming tournament tool, to offer gamers even more excitement and gaming options.
Will you be following the Super series? We hope so. You'll then be able to continue enjoying these slot games that have already become a firm favourite for so many players all over the world.
Play'n GO Return to Asgard with Odin: Protector of the Realms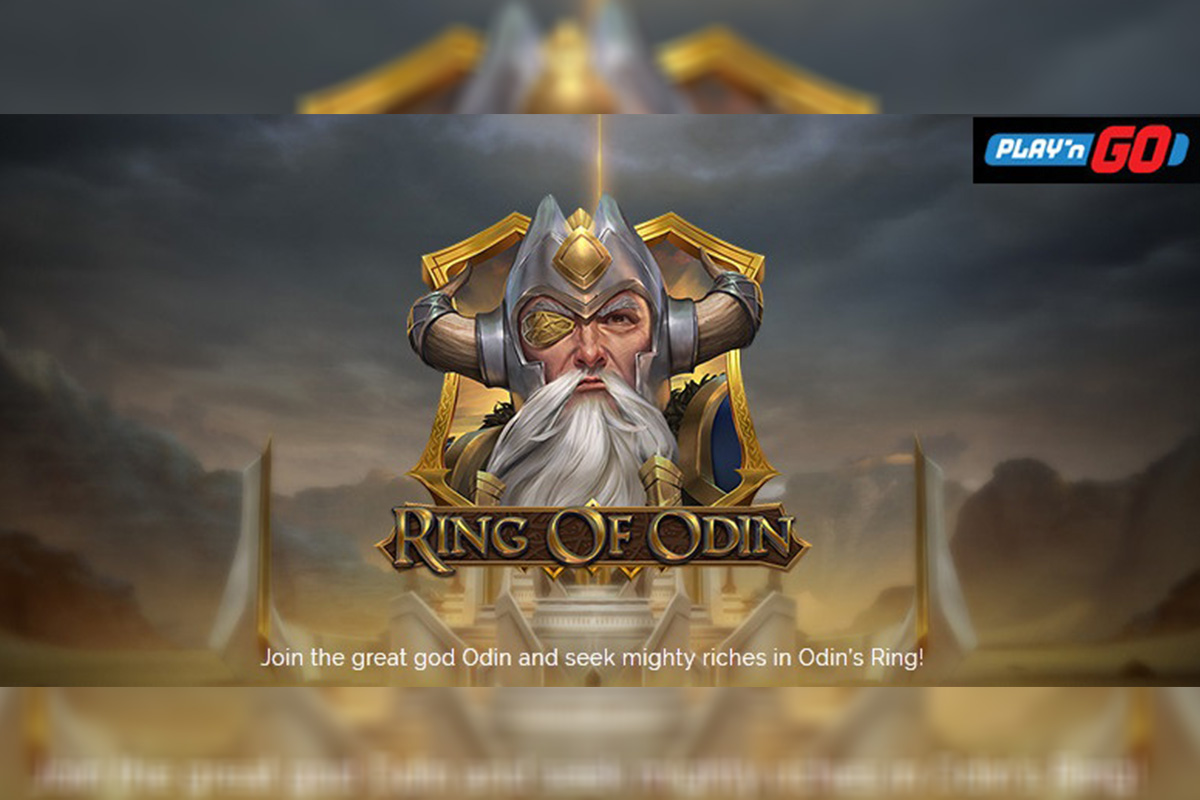 Reading Time:
< 1
minute
Play'n GO enter the world of Norse mythology once again with their latest game, Odin: Protector of the Realms. 
The game revolves around Norse God, Odin, who remains to protect Asgard from oncoming attacks while Thor and the other gods defend the Realm. Players must harness Odin's magical powers to defeat Asgard's enemies.
Like Honey Rush and Vortex, this epic cascading grid slot game sees a creative use of a hexagonal grid; players are encouraged to harness Odin's power to increase the size of their win. With 37 symbols to match, this is all about the long game; however, collecting big clusters – thanks to the hexagonal design – to complete the grid is devised to create immediate player satisfaction.
Players can summon three of Odin's powers: Power, Glory and Wisdom. Power will trigger the charge feature where two symbols are selected and destroyed. Glory can trigger several WILDs to the grid, while Wisdom sees Odin randomly upgrading the central symbol and its matching symbols within the grid.
Known for their attention to detail, Play'n GO encapsulates rich narratives and intricate artwork throughout this series of games for a super-immersive experience. In addition, power symbols ring true to Norse mythology with motifs such as Thor's Hammer and Frithiof's Angurvadal.
Fans of Play'n GO's Viking mythology saga, which includes the popular titles Viking Runecraft and Faces of Freya, are in for a treat with this sequel to Ring of Odin. So, why are Viking-inspired games so popular? Head of Games, Charlotte Miliziano, had this to say:
"Mythology is one of our most popular themes as it casts the way for rich narratives and awe-inspiring artwork that our players just can't get enough of; lighting, thunder, and magic – what's not to love?"
Odin: Protector of the Realms is available to play online today.
ESPORTS AWARDS NAMES MAKE-A-WISH AS ITS OFFICIAL CHARITY PARTNER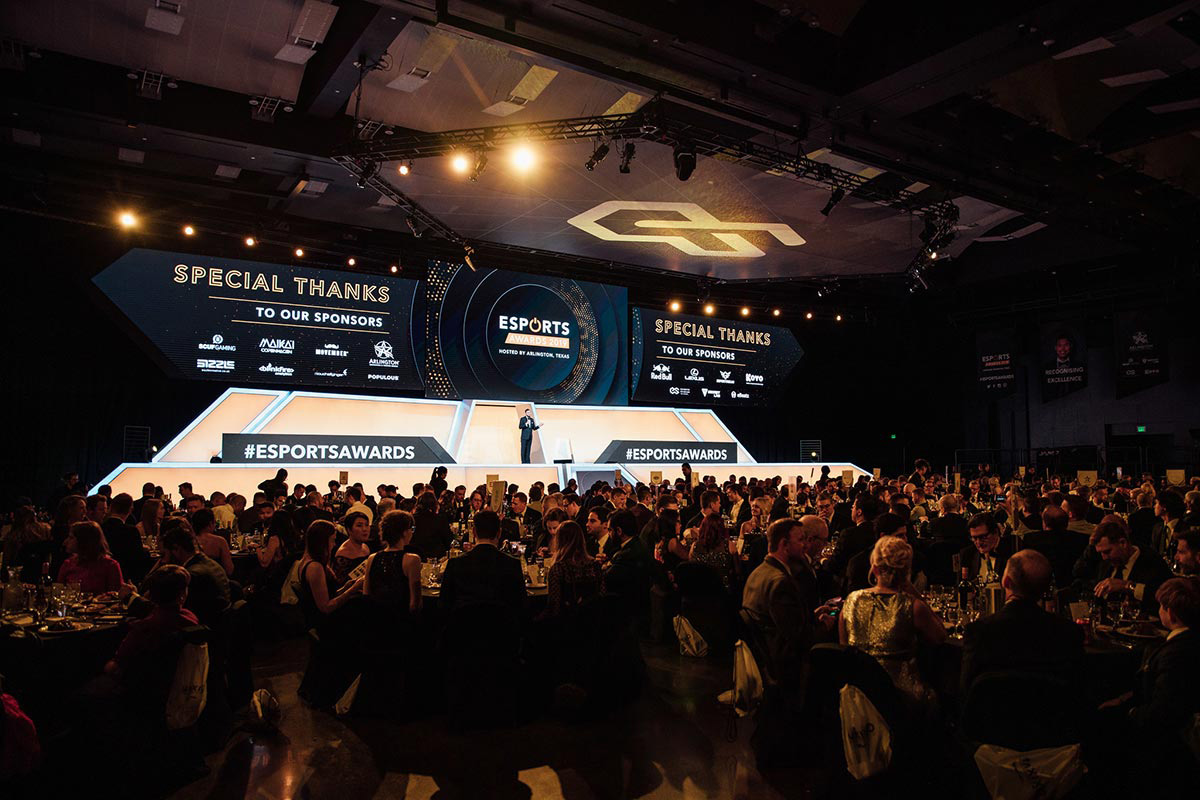 Reading Time:
< 1
minute
The Esports Awards, the most prestigious night in the esports calendar, is excited to reveal Make-A-Wish as its Official Charity Partner for 2021. The partnership will see the Esports Awards and Make-A-Wish work closely together on a whole host of activities including charity auctions, live streams, with lots more to be announced in the coming months.
This year the Esports Awards will return to the Esports Stadium Arlington, Texas on November 20th where it will celebrate and honour every corner of the industry on the biggest night in the esports calendar. The Esports Awards will work on a charity campaign in the run up to the awards to encourage its community to help raise funds for Make-A-Wish.
"When Make-A-Wish explained that gaming-related wishes had seen an increase we knew that we wanted to help facilitate as many wishes as possible. The Esports Awards aims to bring the esports and gaming industry community together under one roof and we are hoping to provide these incredibly brave young people with a fantastic experience and the opportunity to meet their heroes. We have lots planned in the coming months and we look forward to helping raise as much funding as we can," said Michael Ashford, CEO, Esports Awards.
"This collaboration with Esports Awards came at an opportune time as we have seen an exponential increase of gaming-related wishes during the pandemic. We are delighted to be working with Esports Awards to bring hope, strength and joy to our wish children worldwide. Together, we are one step closer to being able to grant the wish of every eligible child", says Luciano Manzo, President and CEO of Make-A- Wish® International.