Playrix Launches Manor Matters on AppGallery Following Previous Partnership Success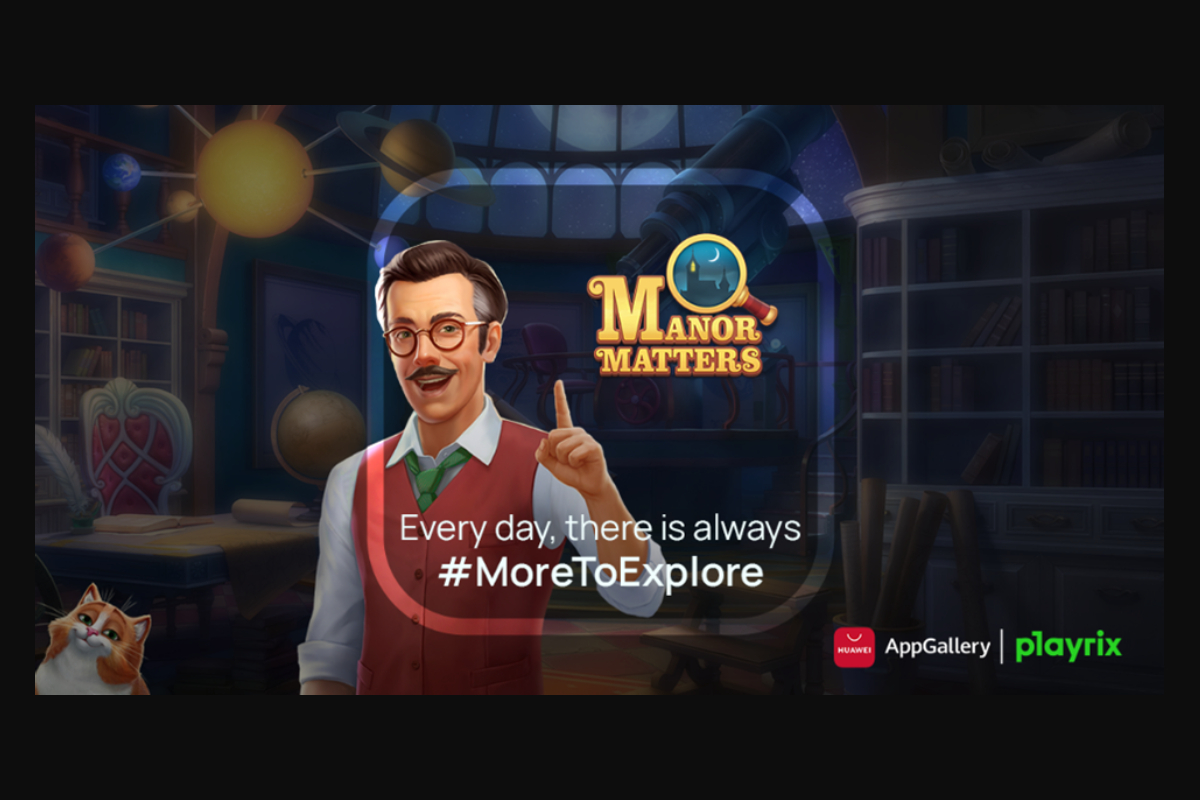 Reading Time:
2
minutes
Following the roaring success of both Gardenscapes and Homescapes on AppGallery, Playrix returns with more delightful brain-teasing gameplay for Huawei's growing audience. From 15th June onwards, Manor Matters, another popular game from Playrix, will be available to AppGallery users.
Manor Matters invites gamers to explore the old and abandoned Castlewood, inspecting and renovating rooms to uncover the secrets within hidden objects. As well as testing your detective skills and teasing you with an intriguing storyline, Manor Matters is designed to inspire creativity alongside its addictive-style gaming.
What inspiring is that Manor Matters brings exclusive gifts to celebrate its launch on AppGallery; players will be able to redeem gift packs from launch, containing 500 coins and 50 energy units. Coupons which provide a 70% discount [1]on the Playrix Basic Pack will also be available at launch meaning gamers can access more gameplay for less.
New gamers can experience a truly immersive Playrix experience by making the most of the offers available, using coins to jump ahead and energy units to run additional search scenes without having to wait for it to replenish. Both offers are simple to download and available directly from the Manor Matters page within AppGallery. For an even richer Playrix experience, gamers in Europe can claim additional Golden Ticket vouchers at the start of every thematic Season Challenge. Golden Tickets are not only available for Manor Matters, but also for Gardenscapes and Homescapes as well. Through AppGallery, users who have achieved level 30 or higher can purchase the Golden Ticket at 4,50€, a whopping 80% savings off the usual price of 5,49€.
"We are thrilled to have the chance to offer our well-loved Manor Matters game to more gamers around the world through our partnership with AppGallery. Having previously seen the successful launches of both Gardenscapes and Homescapes, we are excited to see the how Huawei gamers respond to the new gameplay options and look forward to hearing of their experience," said Maxim Kirilenko, Chief Business Development Officer at Playrix.
Following the successful Playrix launches so far, with both Gardenscapes and Homescapes reaping the benefits of AppGallery's expanding audience, fans of the well-known restoration challenges can expect to see much more in the coming months.
Huawei Offers Technology Support to Partners
As one of the fastest-growing global app marketplaces, Huawei's partnership with Playrix has provided the strong operational support it needed for each launch – releasing both Gardenscapes and Homescapes within just a few months. Manor Matters is another quality example of how a game can leverage Huawei's HMS Core, integrating with the IAP kit to ensure a seamless payment experience for both users and developers.
"Huawei's support and guidance throughout the launch process and beyond has been brilliant. We're excited to be able to launch another one of our popular games on AppGallery because of it," said Maxim Kirilenko, Business Development Officer at Playrix.

ALTAIR BREAKER Launches Globally on Steam and Meta Quest Store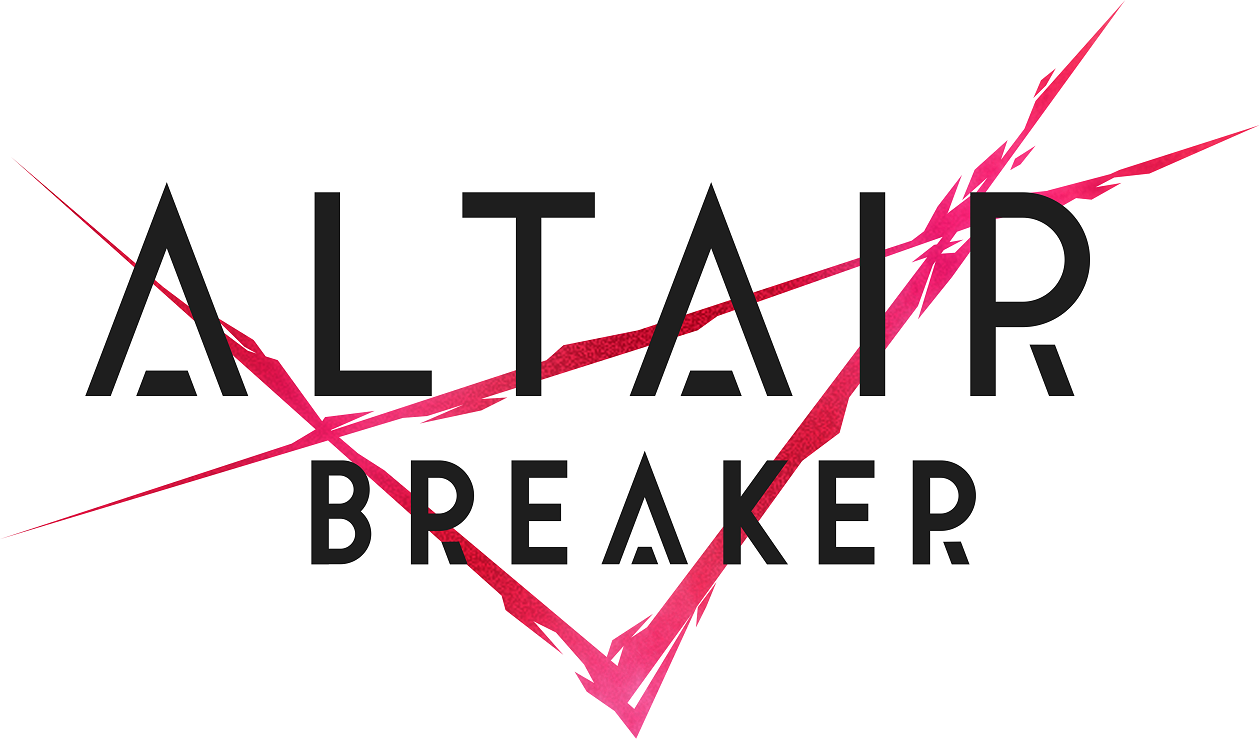 Reading Time:
2
minutes
Test your sword-wielding skills in this fantasy adventure VR action game
Thirdverse, Inc. today launched the VR sword-fighting actual game ALTAIR BREAKER for the Meta Quest 2, Oculus Rift and Valve Index. Players can test their sword-wielding skills, team up with three friends and battle against AI creatures in an expansive fantasy world. ALTAIR BREAKER will be available for purchase starting today at 10:00AM PDT, at a set price of $24.99 on Steam and Meta Quest Store.
Teruyuki Toriyama, Producer at Thirdverse, said: "ALTAIR BREAKER was developed by combining the VR game development know-how gained by the young game creators of "Swords of Gargantua" with more advanced consumer action game techniques. The idea was to create a new VR sword-fighting action game that can be easily enjoyed by users who are new to VR games, rather than the realistic sword-fighting simulators often seen in VR. The setting of this work is a virtual world called "ALTAIR," an abandoned island in the void ruled by an experimental combat AI. The worldview incorporates elements typical of Japanese fantasy anime, such as mecha and fantasy, as its main theme. Players can easily experience sword-fighting action that transcends reality, just like a hero in such a world in VR. We hope you will enjoy the high-speed VR multiplayer sword-fighting action that is unique to this title. We will also continue to collect everyone's feedback in order to deliver more and more content that our users can enjoy."
To commemorate the release of ALTAIR BREAKER, ongoing campaigns will be open for everyone to participate in and have a chance to win a Meta Quest 2 headset and an Amazon Gift Card of the value of $300, as well as livestream on Twitch on selected channels with our partner creators.
Key Features in ALTAIR BREAKER:
Transcendent VR Sword-Fighting: Designed with casual players in mind, ALTAIR BREAKER brings a "new generation of VR sword-fighting action" to the VR world featuring high-speed sword-fighting action, blow-ups, aerial combos, and wide-range attacks with special moves.
Unique Battle System:Move from map to map while enjoying the feeling of transcendent sword fighting. Take advantage of your surroundings by climbing and gliding to easily take on enemies.
Experience a wide range of attacks only possible in the VR world, like Shockwaves and Surge Mode.
Expansive World of ALTAIR: The game takes place in an aerial city ALTAIR, where AI was created to develop singularity-like creatures. Once a group of islands in a sea of clouds, most of the islands have collapsed and only floating ruins remain, which are inhabited by LAWS, the experimental battle AIs left behind and free to wander around.
Freedom of Movement: Glide through the air using your glider or climb the walls of a fortress as movement is possible in all directions in VR space. The entire map is your battlefield!
Cross-Platform Four-Player Co-Op: Multiplayer gameplay between Meta Quest 2 and PCVR, leaving players free to be matched with players from all over the world and communicate via voice chat.
Introducing CasinoFastPayout.com – your one-stop shop for information and the best casino listings online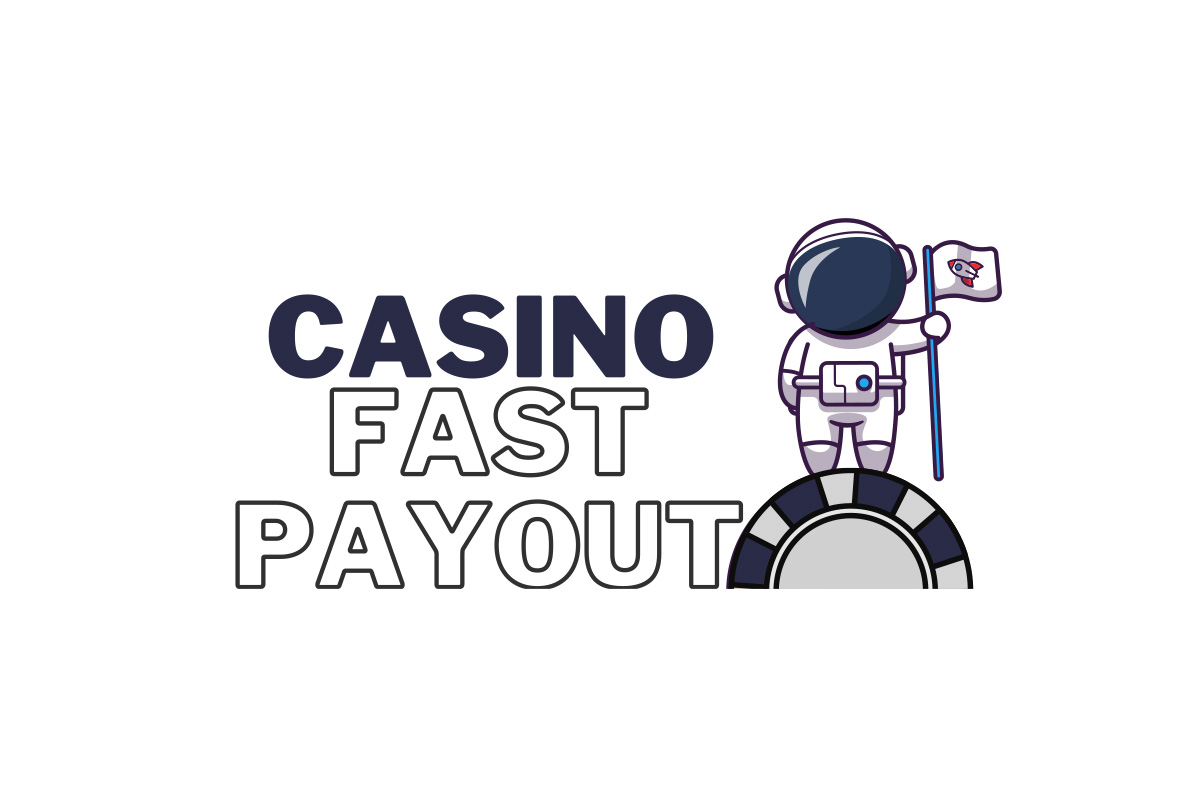 Reading Time:
2
minutes
Casinofastpayout.com has officially launched and is already making a big splash in the online casino world. They aim to become the most extensive website about fast payout casinos and are well on the way. The website is packed with information on the latest releases, bonuses, games, and tips and advice from their team of experts.
Players can trust CFP to provide only quality information and the best casino listings online. With payout speed being their number one priority, players can be sure that CFP always has their best interests at heart.
The fastest-paying casinos reviewed
CasinoFastPayout (CFP) is today announcing its official launch as the go-to resource for players looking for speedy payouts from their chosen online casino operator. The site promises comprehensive guides to play at some of the most reputable gaming destinations as well as up-to-date news on what's hot in the iGaming world right now – all with an emphasis on getting your money into your hands as quickly as possible!
"We are excited to announce the launch of our new website, designed to help casino players find the best fast-paying casinos. Our team of experts have years of experience in the industry, and we have used that knowledge to create a comprehensive resource packed with information on the best casinos online. All of our recommendations have been selected with payout speed in mind, so you can be sure you're getting the most out of your gaming experience."
Half a Century's Worth of Experience
CasinoFastPayout.com has assembled a smashing team of local experts who will keep you fully informed on everything related to getting paid quickly when enjoying online casino entertainment.
With a combined experience of a near half-century, the team at CasinoFastPayout.com will surely know what's up. Led by Dan James, who is genuinely dedicated to help players navigate the online gambling industry and to find the best of the best when it comes to casinos with fast payouts. On top of that, industry veteran Max Deranker joined the venture as an investor.
That Honest Friend
Casinofastpayout.com is not a website built to recommend casinos; the goal is to recommend the best ones that will live up to the players' expectations. And to avoid providing carefully masked affiliate links leading players to choose the wrong online casinos and losing their trust in the recommending website.
"We aim to be the honest friend you turn to when you want to know, and we promise to always let you know when you have spinach between your teeth," says Dan James.
From Malta to all over the world
The team behind the website Casinofastpayout.com is currently operating from Malta. One of the world's biggest hubs for online gaming. As for now, the website is focused on markets such as Canada, the UK, and New Zealand. With time the aim is to grow and expand the team. And to add more experienced team members to cover more markets and continue helping players all over the world.
Torque Squad out in force for MotoGP weekend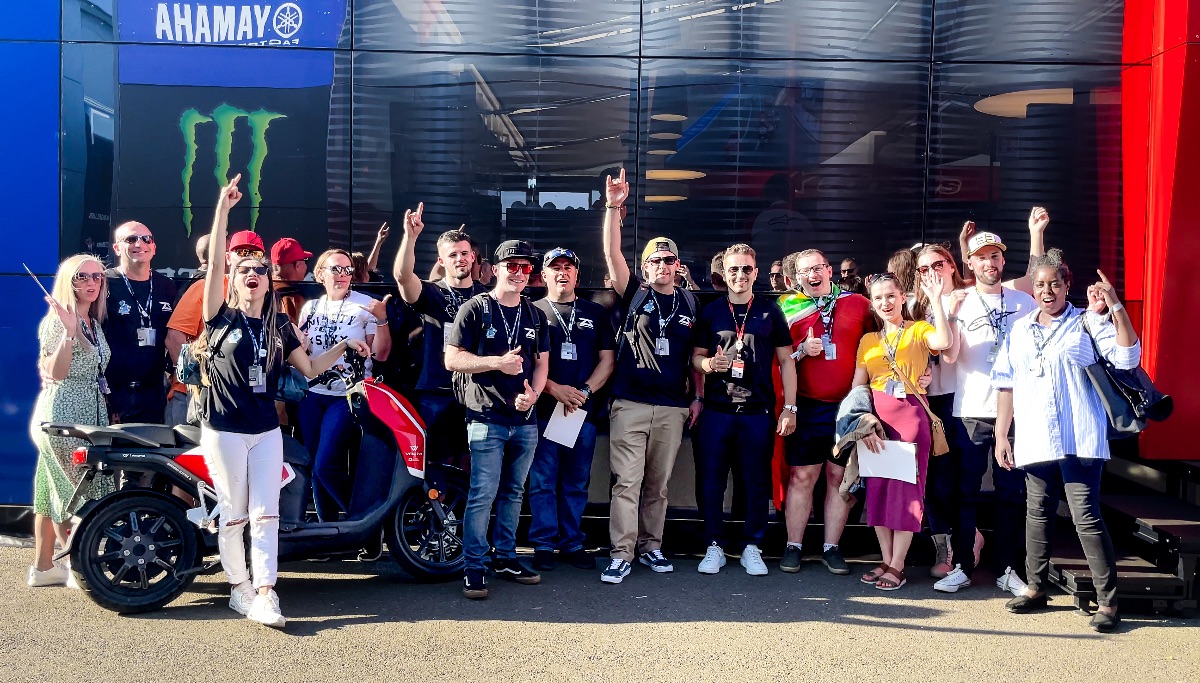 Reading Time:
2
minutes
The Torque Squad, part of the Motorverse Corporation and subsidiary of Animoca Brands, went to MotoGP for the first time as it revved up for the MotoGP™ Monster Energy British Grand Prix.
Brad Binder, MotoGP rider and Torque Squad Ambassador, took to the stage at Silverstone. A tough Qualifying saw the 26-year-old sitting 0.176 seconds off Q2, but the Torqies cheered Binder from P14 on the grid to a P11 finish.
The South African currently sits seventh in the standings, with one podium under his belt, as the MotoGP riders prepare to take on tracks in Austria and Italy before heading to Spain for the MotoGP™ Gran Premio de Aragón, where Animoca Brands will star as title sponsor.
This marks the latest step for Torque Squad and Animoca Brands as they build on a growing partnership with MotoGP™, with Animoca Brands also serving the role of title sponsor at the Australian Motorcycle Grand Prix in October.
The Torqies at Silverstone secured their VIP experience at the MotoGP™ Monster Energy British Grand Prix via both REVV Motorsport Discord and Torque Squad Discord.
As well as meeting Brad Binder, the lucky winners also came face-to-face with three-time MotoGP World Champion Jorge Lorenzo as part of a special experience that featured meet & greets, paddock tours, pit lane walks, bike simulators and more.
The event also followed news that Torque Squad had partnered with Lorenzo as part of the Spaniard's involvement with X-Fuera.
Matt Solomon, Motorverse Co-Founder and CEO, said: "It was great to see so many Torqies at Silverstone for MotoGP. The event marked our first collaboration with the series and it was a huge success.
"We were delighted that our Torqies got to experience the full VIP package at Silverstone and we look forward to our next event!"
Earlier this year Motorverse Corporation announced the launch of Torque Squad – a collection of 8,888 racing avatars NFTs called "Torqies". Torqie NFTs are generated with individually styled details and intricate hand-drawn artwork to delight motorsport enthusiasts.
These Torqies will act as the entry point to the Motorverse ecosystem. Partnered with the REVV Motorsport ecosystem, the Motorverse will support various REVV ecosystem NFTs in some of the upcoming Motorverse experiences.
These experiences include both the real and virtual worlds of motorsport, with Torque Squad NFTs offering true utility across multiple areas. Next up for the Torqies will be the Phillip Island Circuit in Australia, where Binder and the rest of the MotoGP grid will battle it out as the season nears its end.
Alongside Binder, Torque Squad project has partnered with numerous other top racers from across the world of motorsport, including Juan Pablo Montoya and his son Sebastian, Joey Logano and Rene Rast.