Playrix Launches Manor Matters on AppGallery Following Previous Partnership Success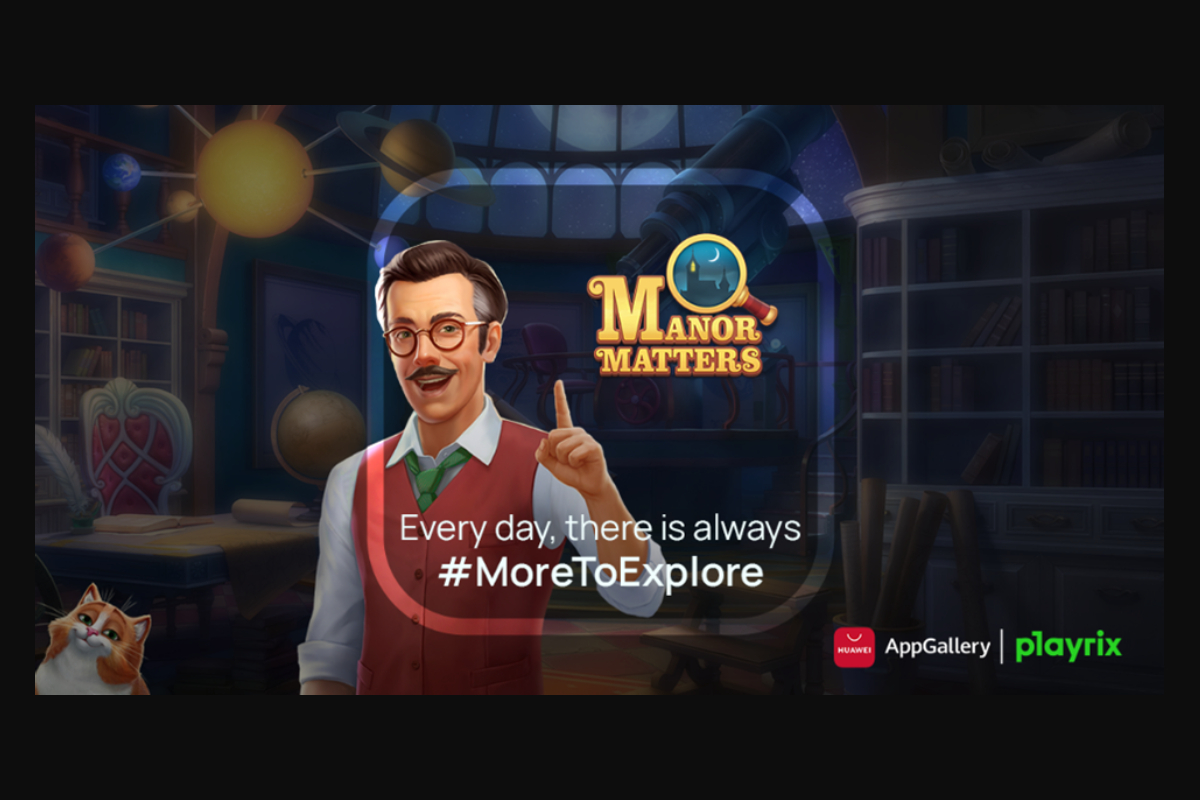 Reading Time:
2
minutes
Following the roaring success of both Gardenscapes and Homescapes on AppGallery, Playrix returns with more delightful brain-teasing gameplay for Huawei's growing audience. From 15th June onwards, Manor Matters, another popular game from Playrix, will be available to AppGallery users.
Manor Matters invites gamers to explore the old and abandoned Castlewood, inspecting and renovating rooms to uncover the secrets within hidden objects. As well as testing your detective skills and teasing you with an intriguing storyline, Manor Matters is designed to inspire creativity alongside its addictive-style gaming.
What inspiring is that Manor Matters brings exclusive gifts to celebrate its launch on AppGallery; players will be able to redeem gift packs from launch, containing 500 coins and 50 energy units. Coupons which provide a 70% discount [1]on the Playrix Basic Pack will also be available at launch meaning gamers can access more gameplay for less.
New gamers can experience a truly immersive Playrix experience by making the most of the offers available, using coins to jump ahead and energy units to run additional search scenes without having to wait for it to replenish. Both offers are simple to download and available directly from the Manor Matters page within AppGallery. For an even richer Playrix experience, gamers in Europe can claim additional Golden Ticket vouchers at the start of every thematic Season Challenge. Golden Tickets are not only available for Manor Matters, but also for Gardenscapes and Homescapes as well. Through AppGallery, users who have achieved level 30 or higher can purchase the Golden Ticket at 4,50€, a whopping 80% savings off the usual price of 5,49€.
"We are thrilled to have the chance to offer our well-loved Manor Matters game to more gamers around the world through our partnership with AppGallery. Having previously seen the successful launches of both Gardenscapes and Homescapes, we are excited to see the how Huawei gamers respond to the new gameplay options and look forward to hearing of their experience," said Maxim Kirilenko, Chief Business Development Officer at Playrix.
Following the successful Playrix launches so far, with both Gardenscapes and Homescapes reaping the benefits of AppGallery's expanding audience, fans of the well-known restoration challenges can expect to see much more in the coming months.
Huawei Offers Technology Support to Partners
As one of the fastest-growing global app marketplaces, Huawei's partnership with Playrix has provided the strong operational support it needed for each launch – releasing both Gardenscapes and Homescapes within just a few months. Manor Matters is another quality example of how a game can leverage Huawei's HMS Core, integrating with the IAP kit to ensure a seamless payment experience for both users and developers.
"Huawei's support and guidance throughout the launch process and beyond has been brilliant. We're excited to be able to launch another one of our popular games on AppGallery because of it," said Maxim Kirilenko, Business Development Officer at Playrix.
Made-in-India Battle Royale Indus Gameplay Trailer Revealed via London Takeover, Pre-Registrations Live Now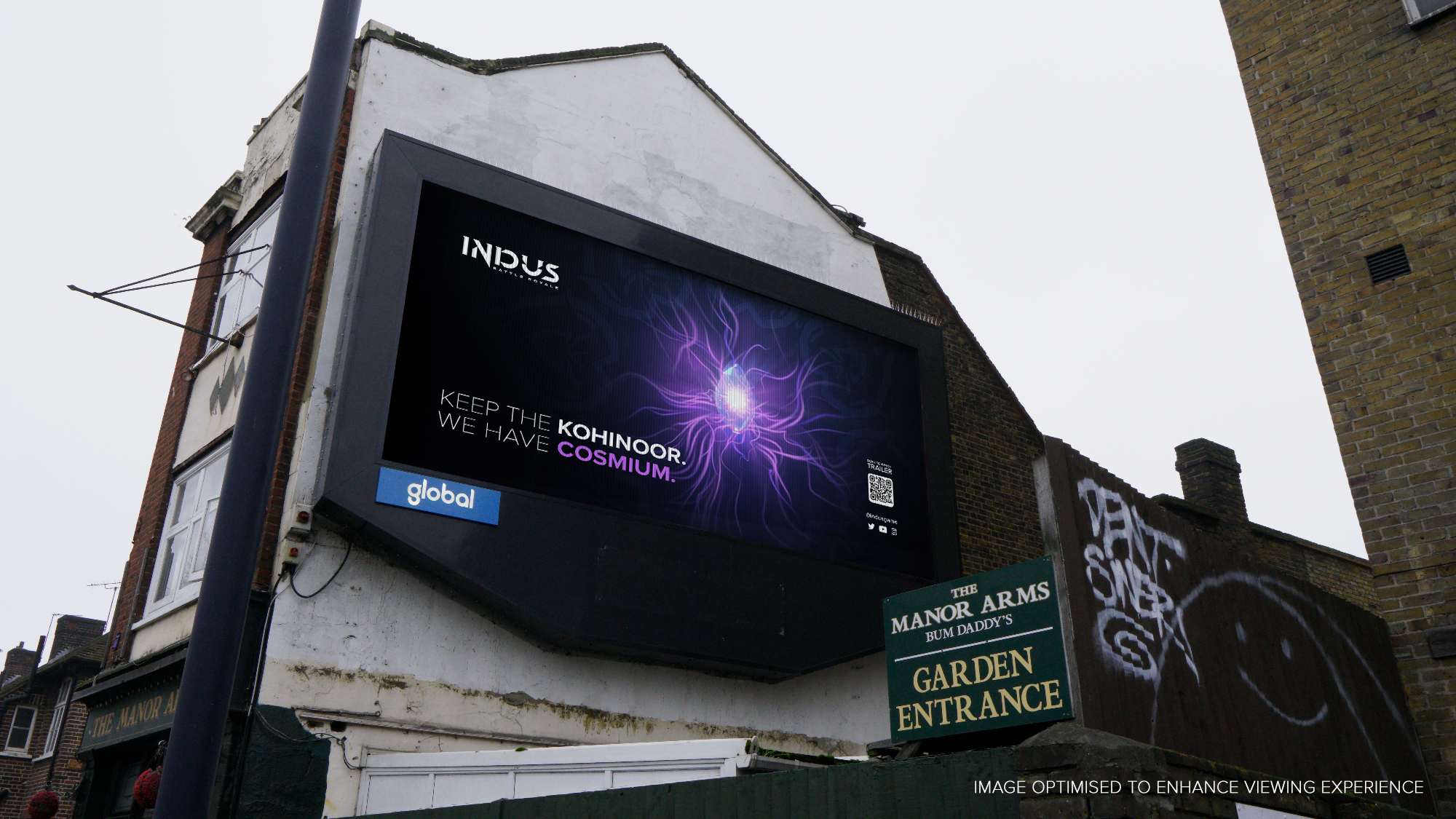 Reading Time:
2
minutes
Leading Indian game developer SuperGaming has revealed the first gameplay trailer for its upcoming Indo-Futuristic battle royale Indus to celebrate India's Republic Day of January 26, 2023.
To launch the gameplay trailer, the company released a series of high-impact takeovers across the biggest locations in London. This is in line with SuperGaming's vision of putting India on the global gaming map much like its previous Indus trailer launch at New York's Times Square to mark India's Independence Day of August 15, 2022.
"As we've been making Indus and seeing its gameplay evolve over the year, we wanted to share it with the rest of the world," says SuperGaming co-founder and CEO Roby John. "This gameplay trailer is for the Indus community the world over that may not have been able to play it with us and to show off the true scale of battle royale that we want you to have when the game is out."
The trailer entices players to discover, loot, and win on Virlok — the game's island map, all while showcasing Indus' weapons, Paragons (the game's character skins), and traversal. It also highlights multiple locations and firefights with an intent of showing the scope and size of the battle royale experience SuperGaming aims to provide.
You can check out the trailer right here:

Indus Pre-Registration Details
Pre-registrations for Indus are now live on the Google Play Store for Android with pre-registrations on the App Store for iOS and iPadOS to follow soon. Pre-registering early will get you exclusive surprises that will make your experience of Indus truly your own.
You can pre-register now for Indus via the Google Play Store.
In the run up to Indus' release date, SuperGaming will have multiple community playtests through the year. The last community playtest was held at Comic Con Bengaluru which was met with a tremendous response from the community, on an average being overbooked by 50 percent for each playtest slot. Players will be able to share their thoughts on various aspects of the game and impact the direction of how SuperGaming crafts its most ambitious title yet.
The first Indus Community Playtest for 2023 will be revealed soon.
For more on Indus, check out the developer blog as YouTube, Discord, Twitter, and
Instagram for the latest behind-the-scenes updates.
Cozy Garden Sandbox Simulator Garden In! is out today!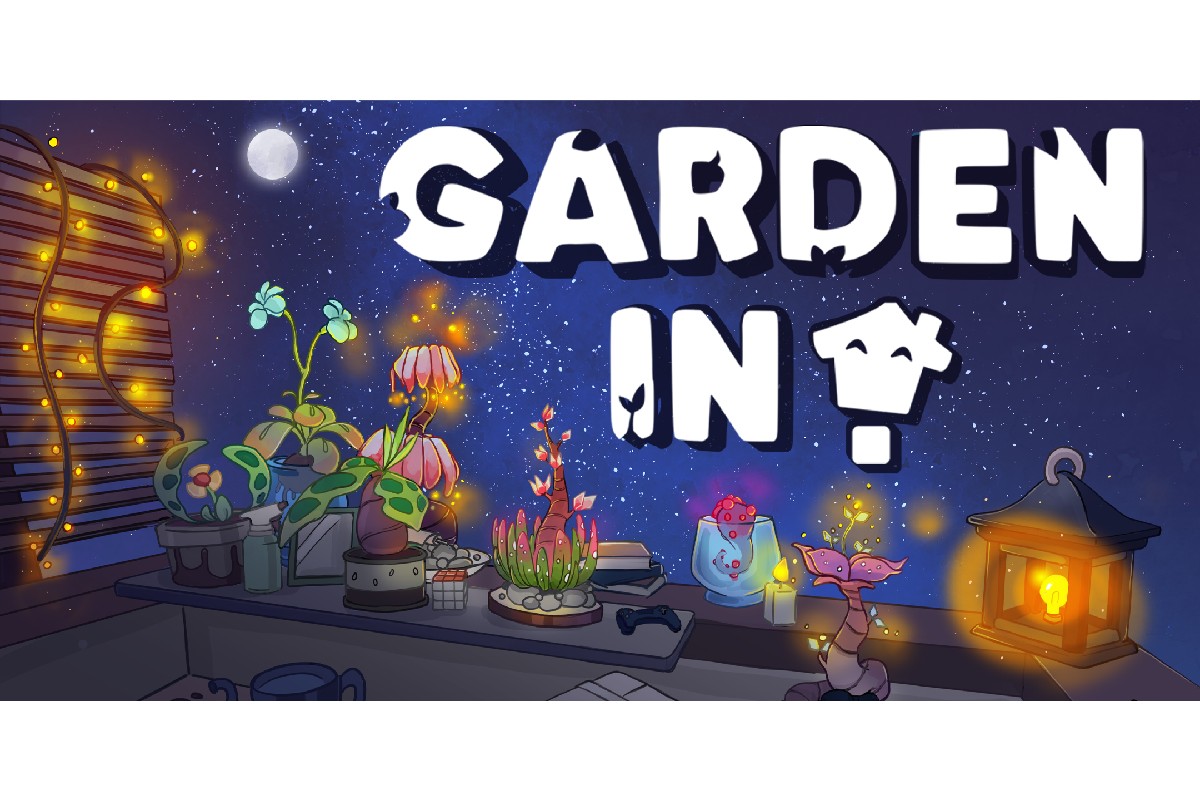 Reading Time:
< 1
minute
Today, Italian developer Dramatic Iceberg and Finnish publisher Bonus Stage Publishing are very excited to finally open the doors to your own dream gardens full of cuteness and warmth in the form of their latest endeavour, the wholesome garden sandbox simulator Garden In! 
The game's designer Tommaso Verde is already teasing the players with content to come after the release: "Now that our whole team has been working with the game for a long time, we're excited to see all the gardens blooming soon around the world. We are nowadays good at exploring the world of plants and the whole team is constantly pushing for new plants and designs, so Garden In!'s community will soon see a lot of updates as well!" 
Garden In! is published by Finnish Bonus Stage Publishing, and the title is their first cosy game to come out. "It has been great to work with Dramatic Iceberg's talented team and to see how the game has evolved from what we first saw to a full and finished quality product. We are seeing a great demand for cosier games on PC, and we're lucky to have an investor with a like-minded world view working with Garden In!" says Sami Mikkola about the partnership with the developers and the games investor Double Jump Capital.
The game is out on Steam, Epic Games Store, and GOG today, January 26th at 2PM CET. The price is 9.99 USD/EUR or 7.99 GBP, and to celebrate the release there will be a discount of 10% for the first 7 days, until February 1st.
The game will be available in English, Italian, German, French, Spanish, Portuguese, Chinese, Japanese and Korean
Release for other platforms are in the planning and should happen in the near future.
Flexion Signs Agreement with Fingersoft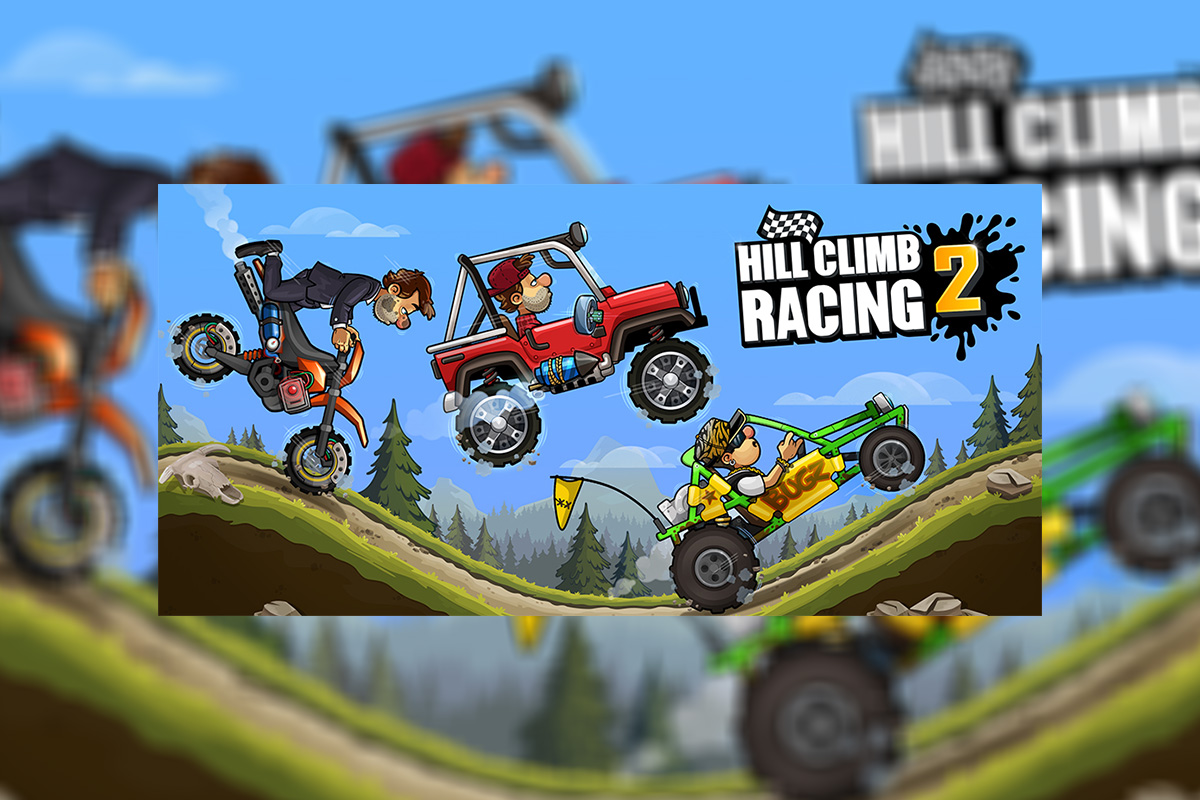 Reading Time:
< 1
minute
Flexion, the games marketing company, has signed an agreement with Fingersoft to publish the developer's worldwide hit mobile casual games Hill Climb Racing and Hill Climb Racing 2 on the alternative app stores. Flexion will distribute the games on the Amazon Appstore, ONE store, Samsung Galaxy Store and Huawei's AppGallery in Q2 2023.
Hill Climb Racing and Hill Climb Racing 2 combined have accumulated over two billion installs and over €180M in net revenue across all its mobile platforms. Flexion's distribution services will add revenue and new players from the alternative app stores through monetisation, platform relations and new user acquisition. There will be little upfront cost or work being required of the Fingersoft team. For Fingersoft, the partnership with Flexion represents an opportunity to improve their brand and product recognition, and reach new users outside its existing distribution channels.
"Flexion is adding an average of 10% to a game's Google Play revenue by taking it to the alternative app stores. We have more than 100 people with expertise and experience, and technology in growing revenue and audiences on the alternative app stores. No one else can offer this. We can't wait to make Fingersoft's hit games climb even higher," Jens Lauritzson, CEO of Flexion, said.
"The alternative distribution market has traditionally been difficult to evaluate for both developers and investors due to the lack of official performance data. But the strong growth in Flexion is an indication that the alternative app stores have reached such a level that even the biggest independent developers like Fingersoft are starting to take an interest," Jens added.