Nazara to acquire Middle Eastern game publisher Publishme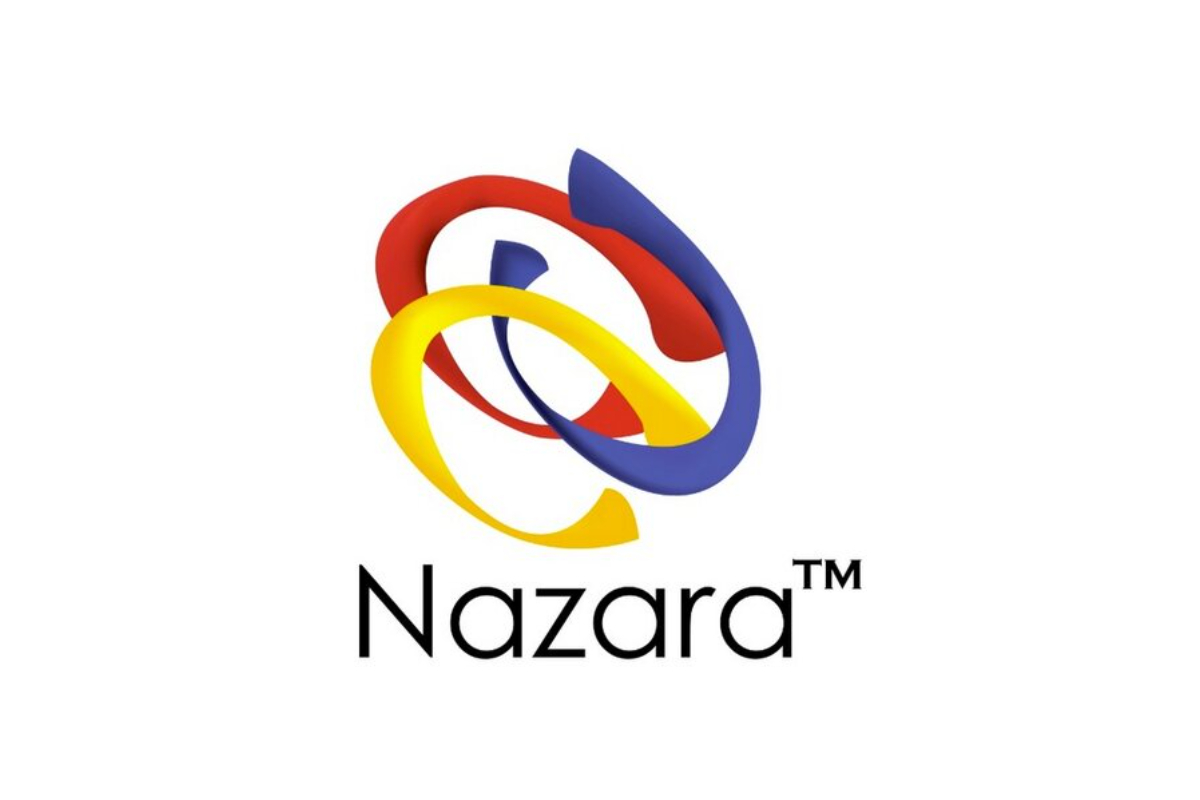 Reading Time:
2
minutes
Nazara Technologies Limited an India based, diversified gaming, gamified learning and sports media company today announced that it has signed a binding term sheet to acquire a majority stake in Arrakis Tanitim Organizasyon Pazarlama San. Tic. Ltd. Sti. (Publishme) the largest mobile game publishing agency in the Middle East and Turkey. Nazara will invest an approx. amount of Rs. 20 Cr for acquiring 69.82% stake by way of primary and secondary transaction through its subsidiary.
Publishme is a full-service games marketing and publishing agency which works extensively with gaming publishers in Turkey and the MENA region. Nazara's offerings are already present in India and across emerging and developed global markets such as Africa and North America. With this acquisition, Nazara expands its international footprint in the freemium segment. Nazara will aim to build local execution capabilities cutting across key growth segments namely, freemium, gamified learning and esports.
Publishme CEO Özgür Özalp says, "We are delighted to join Nazara and lead the company's foray in the MENA region. MENA is one of the fastest growing gaming markets, with an estimated market size of $4.8bn and has over 160mn gamers in the region (of which 100mn are mobile gamers). Our alliance with Nazara offers a unique blend of network, global reach and local capabilities to further the growth of the gaming industry in the region. With this, Publishme, will become a full-fledged publisher in the MENA region."
Says Nazara Founder & Jt MD, Nitish Mittersain "MENA is a key geography for us and this acquisition will help us in establishing ourselves as a key player in the region. We are excited to have someone with deep regional knowledge and capabilities like Özgür and his team join the 'Friends of Nazara' network"
The 'Friends of Nazara' network comprises of established gaming companies in which Nazara holds majority stakes and works actively with existing founders and management teams to rapidly achieve scale. These companies include Nodwin Gaming and SportsKeeda in esports. Next Wave Multimedia, developer of World Cricket Championship (WCC), the largest mobile-based cricket simulation game and Paper Boat Apps, developers of the popular gamified learning app Kiddopia.

Niko Partners 2022 Asia Video Game Industry Predictions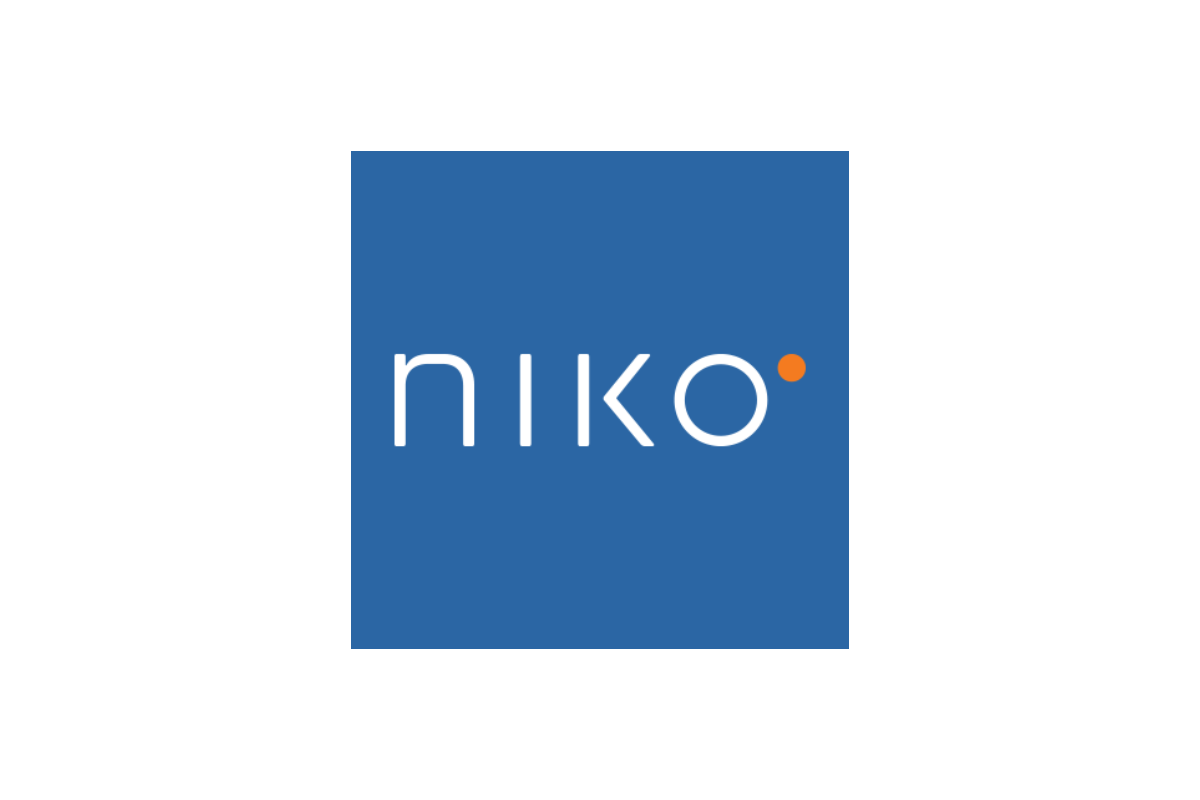 Reading Time:
5
minutes
1. MENA-3 games market revenue will surpass $2 billion in 2022
Niko Partners initiated coverage on Saudi Arabia, the United Arab Emirates and Egypt for the first time in 2022. We call this region MENA-3 in our reports and expect combined games revenue across all platforms to surpass $2 billion this year. Growth will be driven by higher spending per user, additional government support across games and esports, and more gamers entering the market.
2. India will have over 400 million gamers in 2022 
We predict India will surpass 400 million gamers this year, accounting for over ¼ of total gamers in Asia. We also believe that India, the fastest growing market in Asia, will be the next market to reach $1 billion. Niko Partners has often talked about how the ITV markets, referring to Indonesia, Thailand, and Vietnam, would be the next billion-dollar games markets. These three markets have surpassed $1 billion individually over the past two years.
3. Game approvals in China will restart in early 2022 
China's video game regulator has not approved any new titles since July 22, 2021. There were only 755 titles approved in 2021, compared to 1,411 in 2020. With the roll out of the national anti-addiction and real name identification system now complete, we expect approvals to restart in early 2022.
4. China's regulatory approach will shift from reform to enforcement
China's video game regulator introduced new policies in 2021, primarily aimed at curbing gaming addiction among minors. We expect the regulator to shift away from policy reform in 2022, as it looks to ensure compliance with current regulations. We are already starting to see a crackdown on companies that are curbing regulations and we have upgraded the risk of a Steam International ban in China to high.
5. Game companies in China will increase focus on exports 
Chinese game companies have dominated their home market and found success overseas with mobile games. With increased investment in AAA game development, local indie studios and the ongoing regulatory risk at home, we expect Chinese game companies to start finding success on all platforms overseas in 2022 and beyond.
6. Esports will become more legitimate in 2022
In 2017 the International Olympic Committee recognized esports as a sport, in 2018 esports was a demonstration event at the Asian Games in Jakarta, Indonesia and in 2022 Esports will be a medal event at the Asian Games in Hangzhou, China. This will lead to more investment in esports player pipelines and player development. 2022 will enjoy an increase in esports training, education, subsidies aimed at esports management, player development.
7. Cross Platform and Cross Play will be a staple of new titles in 2022
The success of multi-platform titles such as Genshin Impact, the widespread adoption of scalable game engines such as Unreal Engine and Unity as well as the demand for interoperability between devices has led to players valuing cross platform experiences with cross play. We expect some of the largest game studios in China, South Korea, and Japan to introduce titles that run across PC, Console, Mobile and Cloud with cross play enabled.
8. 5G will be available across all 14 markets we cover in 2022 
5G has been rolling out across numerous markets in Asia since South Korea launched 5G services in April 2019. This has led to increased download speeds, lower latency and helped enable cloud gaming on the go. Malaysia, Vietnam, India and Egypt are the four markets we cover that have yet to roll out 5G. We expect them to start their roll out by the end of the year.
9. M&A / Investments / IPOs will continue to play an important role  
2021 was a record year for game related investments, especially in China where the number of transactions doubled compared to the prior year. Tencent alone invested in or acquired more than 100 game related companies last year. We expect M&A / Investments to continue playing a notable role in 2022 and beyond as the value of IP, development talent and new technologies become more important. While there may be a lower number of deals closed in 2022, we believe the overall value will continue to remain high.
10. Gaming companies will capitalize on the metaverse trend better than tech companies, but it's still too early for the concept
Metaverse became a hot word in 2021 with numerous tech and gaming companies embracing the concept. Niko Partners believes that live service video games have been building towards the metaverse concept for several years and that companies with experience in both video game development and social media platform operation will have an advantage when entering this space. We expect game focused companies to see the initial benefits of the metaverse trend while tech first companies will struggle to offer value to users. However, we don't expect to see a true metaverse experience in 2022 based on the currently accepted definitions.
11. The convergence of video games and the entertainment industry further engages gamers 
The video game industry is building on the concepts of metaverse, pan-entertainment and transmedia which is leading to a convergence between games and entertainment. We expect to see more traditional brands, entertainment properties and artists take advantage of live service games in 2022. On the flip side, we expect to see more collaboration between video game IP holders and traditional entertainment such as movies, TV, and comics. This bi-directional approach will further engage gamers in the future.
12. Blockchain game adoption increases, but the space remains experimental 
Blockchain based games made headlines in 2021 and VCs have invested billions in them. The past year has seen the rise of blockchain based non-fungible tokens (NFTs) in games and the exploration of the Play to Earn (P2E) model. We expect to see new innovative game projects in 2022 and increased adoption of blockchain games. However, the numerous barriers to entry, lack of regulation and questions around sustainability will keep the space experimental in 2022.
13. The local game development scene will grow in developing markets 
Of the 14 markets we cover, Japan, South Korea, and China are considered game development powerhouses due to the hit titles released by domestic developers. The success of Vietnamese studio Sky Mavis (publisher of Axie Infinity) and a 2x increase in local game development studios in India since 2019 shows there is growing talent in these emerging markets. We expect to see the release of a hit game ($100m+ revenue) released by a studio from Southeast Asia or India in 2022.
14. The conversation regarding app store take rates will extend into 2022
The Epic v Apple case made headlines in 2021 and it indirectly led to Apple and Google reducing take rates for developers that earn less than $1m per year. In South Korea, a new bill required Apple and Google to offer alternative in app payment options. In China, TapTap made headlines for offering a 0% take rate and numerous developers have invested in direct distribution to avoid app store fees. As pressure continues to build, we expect platform holders to make further concessions in 2022.
15. Increasing government support towards local game development across SEA
In 2021, governments became increasingly supportive of the video game sector. Vietnam's government took an active role in the creation of Vietnam Online Game Developers and Publishers Alliance (which will be formally established in 2022), Indonesia's government showed support towards local game developers through fundings and infrastructure support, and Malaysia's government continue to allocate specific national budget for gaming and esports. We anticipate more of this in 2022.
16. Korea and Japan to continue deregulation of the gaming and esports industry
Following Korea's abolishment of the 10-year-old Shutdown Law and looking at Japan's increasing interest in esports, we expect that both countries will continue to ease regulations or even move towards deregulation of certain laws or ordinances that hamper the growth of the gaming and esports industry. While an overhaul of the regulatory environment might not be feasible, small changes will be possible to occur in 2022.
Check our 2021 predictions accuracy here. All our predictions came true, except for #7 as a freeze on game approvals in China led to a lower number of import games being approved in 2021 vs 2020.
Azerion and MediaMath launch AAA gaming marketplace with one eye on the Metaverse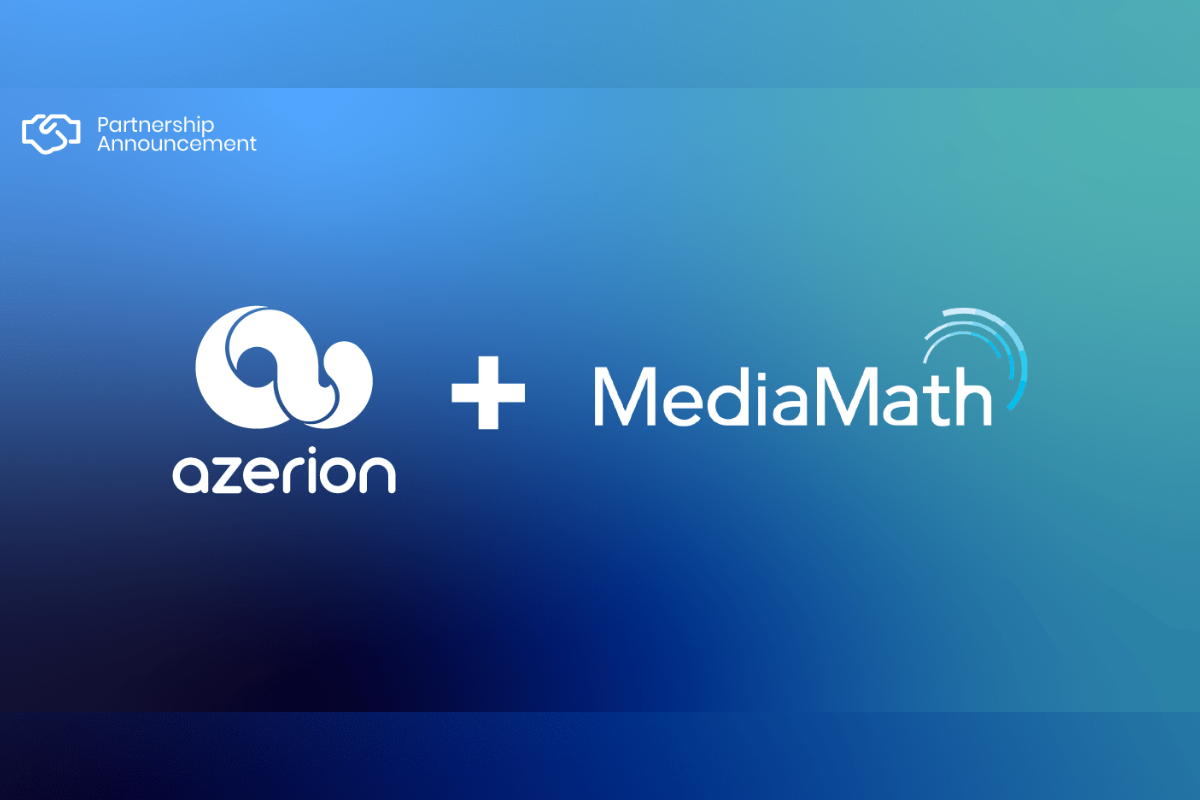 Reading Time:
2
minutes
Strategic partnership will enable marketers to reach Azerion's audiences across the open-web and deliver privileged access to AAA gaming partners 
Azerion, the digital entertainment and media platform, and MediaMath, the acclaimed independent DSP, have announced a brand-new partnership which aims to do for gaming what Walmart and Amazon have done for retail media. With this launch, brands and agencies will be able to reach Azerion's audience of over 425 million monthly users within both Azerion's ecosystem and MediaMath's transparent supply chain.
Gaming represents a huge percentage of mobile device usage, with the average person spending 4.2 hours per day playing mobile games. A brand-safe, lean-in environment, consumers are often more open to engaging with advertisers, leading to higher campaign performance. Under the partnership, MediaMath's clients will receive privileged access to Azerion's gaming inventory, ensuring they benefit from its high-performance.
The partnership will enable clients of Azerion and MediaMath to reach these users at scale across multiple touch points within MediaMath's transparent supply chain, creating exciting opportunities for advertisers of all verticals, with the potential to optimize to both upper-funnel brand metrics like awareness, and lower funnel performance like installs.
The partnership also gives MediaMath's clients a first glimpse of advertising in the gaming world. Azerion enables brands to programmatically deliver advertising on billboards around a virtual racetrack, town or stadium. As more brands look for innovative ways to connect with their consumers, this represents an exciting opportunity to expand beyond standard digital, without making huge financial investments into bespoke creative executions.
"Gaming is at the heart of Azerion's platform. Being able to connect brands while consumers are being entertained, not only enhances the gaming experience but enables brands to connect with a more engaged audience. Whether it is giving consumers' rewards in exchange for viewing an ad or ads that are part of the gaming experience, we believe that there is a significant opportunity for brands to connect with their audiences in a more powerful way" said Sebastiaan Moesman, CRO at Azerion.
"Our gaming partnership with Azerion is an example of how MediaMath is built for innovation and to support our clients in this moment and the next. The gaming marketplace will enable our clients to reach their audiences more effectively and deliver better results through new and existing channels, both on Azerion's gaming inventory but also achieve scale through MediaMath's wider transparent ecosystem" said Laurent Cordier, Chief Partnerships Officer at MediaMath. "It is a unique programmatic opportunity for brands, especially for Gaming, Gambling and Entertainment companies, to achieve their marketing goals".
The solution is due to be launched to brands in the coming weeks.
LEC Partners with Red Bull, Warner Music, and Secretlab for 2022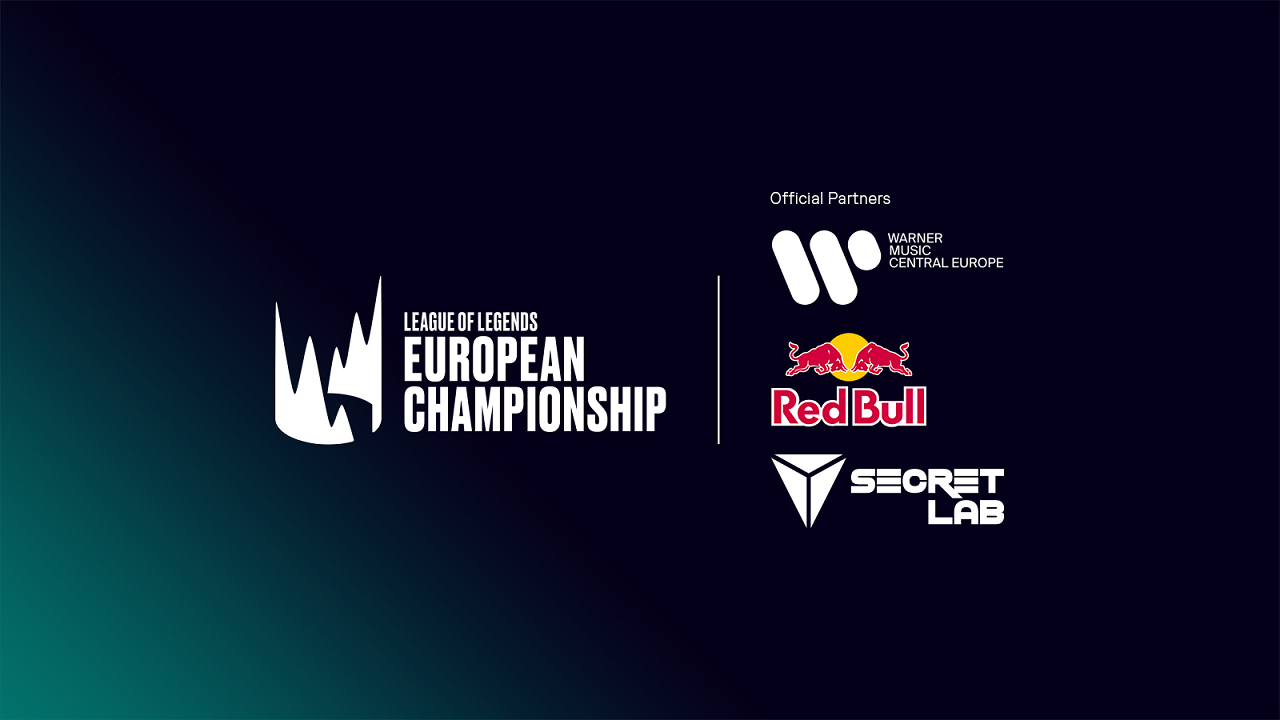 Reading Time:
2
minutes
We're thrilled to announce the return of three long-term partners for the LEC 2022 season.
As we prepare for the start of LEC Spring 2022, we've been working with our partners to ensure that we offer the best possible viewing experience for our fans around the world. Today, we're proud to announce that three of our long-term partners will be returning to support the 2022 season.
The first of these partnerships is our Official Energy Drink Supplier, Red Bull. This will be our fourth consecutive year working with Red Bull and we can't wait to build on our partnership throughout the year.
Red Bull will excite the LEC followership by creating content activations that will appear throughout LEC events and also promoting grassroots LoL esports over the next 12 months. Further, Red Bull Solo Q, the official 1v1 League of Legends tournament, in which fans can compete against each other, is returning for 2022.
Next, we are ecstatic to confirm that Warner Music will once again be joining us as an Official Music Partner for 2022. Over the four years we've been working with Warner, they've introduced some truly amazing artists to LEC fans and we can't wait to see what they've got in store for the year ahead.
Warner Music was instrumental in powering the 2022 LEC promotional video with Chrissy Constanza, and will be bringing a similar calibre of talent to LEC content going forward.
Finally, we're excited to confirm that Secretlab will be returning for a multi-year partnership as the Official Gaming Chair Partner for the LEC and EU Masters! From chairs inspired by K/DA's music releases and the Ruination event to the premiere of Arcane on Netflix, Secretlab has been a constant in the League of Legends universe, celebrating major League milestones since 2019. As the Official Gaming Chair at regional leagues and global tournaments including the World Championship, the Mid-Season Invitational, and All-Star, esports teams have gotten familiar with Secretlab chairs and we're delighted to have them return to support the LEC for the third year running with the new Secretlab TITAN Evo 2022.
Additionally, the exclusive Secretlab x League of Legends Tilted emote that was first dropped during Worlds 2021 will be making its return during LEC 2022 – stay tuned to Secretlab's social media pages to find out how you can get yours.
"LEC has constantly kept us on the edge of our seats with mind blowing plays each year. With the induction of increasingly younger talents across the league, following an action-packed year which made LEC 2021 the most watched season of all time, we're expecting even more epic faceoffs in the upcoming season and the teams can count on being supported by the world's best gaming chairs in their battle for a spot at Worlds," says Beatrice Wee, Senior Manager, Global Partnerships, Secretlab. "There's no compromise when it comes to equipping Europe's best."
With these amazing partners alongside us, we can't wait for what will no doubt be the most exciting year of LEC action yet. Will MAD Lions continue their reign at the top, or will old favourites G2 Esports or Fnatic rise back to the top spot with their refreshed rosters?