"BetGames is a great acquisition tool for new players" – Exclusive interview with BetGames.TV Head of Sales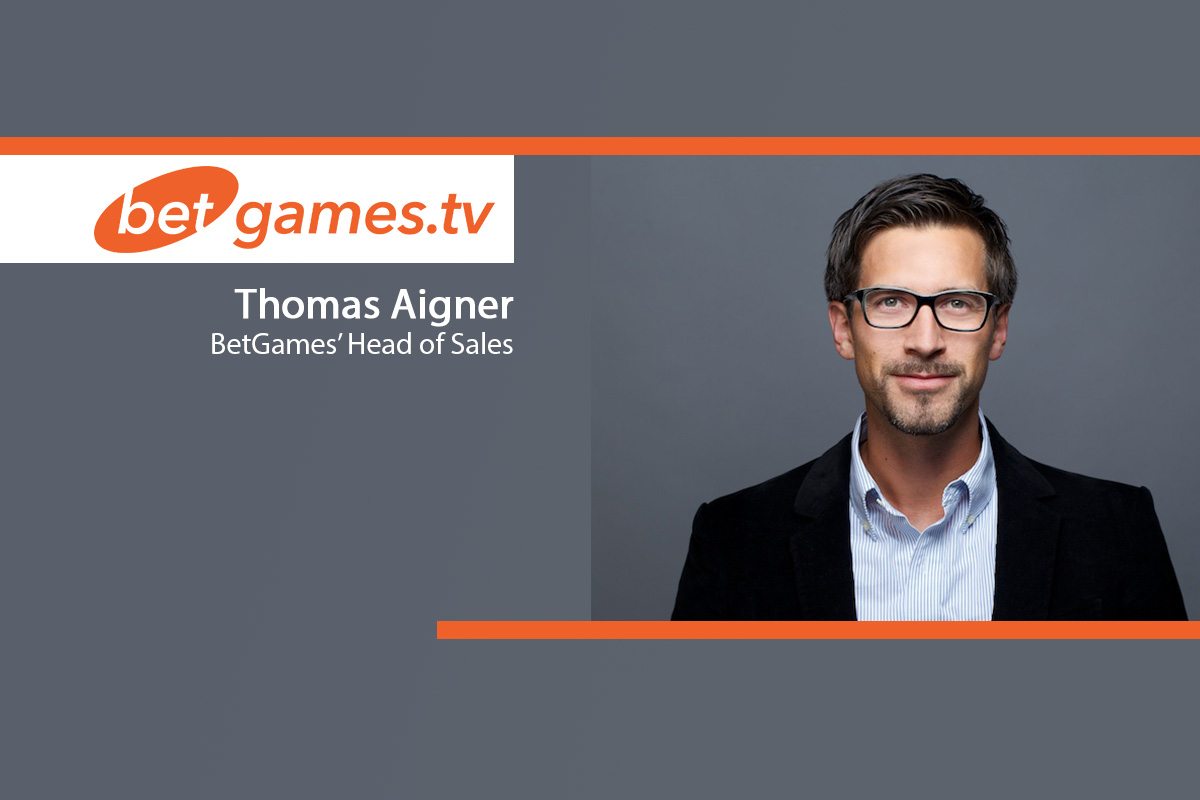 Reading Time:
5
minutes
Having proven itself as one of 2020's standout industry performers, BetGames has not been one to rest on its laurels in the first six months of 2021, launching a host revamped games, as well as establishing its Malta hub with plans to expand the company by 100+ members by the end of the year.
We caught up with BetGames' Head of Sales, Thomas Aigner, to talk through the studio's latest moves and plans for continued global expansion.
Looking back at the last six months for European markets, how can we assess performance and what we've seen as an industry? 
There's been two main stand-outs that we've witnessed: the increasing player preference for low-stakes entertainment and the popularity of live gaming generally as a remedy for quarantine. As lockdowns have continued in the first half of this year, our games have retained a wealth of players since we intrinsically attract a lower spend with far more regular play – as well a fixed-odds betting format that has ensured we're a welcome home for sportsbook customers looking to try something new.
In light of what has been effectively an ongoing recession, we've also learned that the key to player engagement is a low-spend proposition without the risk of big losses, combined with simplicity in gameplay and the high-frequency in sessions. Given that the majority of players the world over have been observing social isolation, this makes perfect sense – with a strong preference for pick-up-and-play products that offer live entertainment for hours without emptying their wallet. The live experience has been a well-placed antidote to the seclusion that many have experienced over the last 12 months or so.
I think one of the biggest lessons learned has been that diversification is imperative. Pre-Covid, we'd expect operators to be focusing up to 70% of their spend on promoting sports and little else. Those who continued with that approach through 2020 and indeed, the first six months of this year, given the lack of retail environments in Europe, have really felt the pinch.
Moving forward, there needs to be far more focus on alternatives such as ours, as we've clearly learned that sports fans are unaccustomed to the majority of casino, or indeed the playing format available, even with Live Casino. It is essential that suppliers take onboard the lessons learned from betting activity, especially when it comes to providing the low-spend, extended sessions that have proven to work so well, and adapt accordingly.
When it comes to BetGames, what regions have been key in Europe so far? Where have you been focusing your energy?
Europe is an incredibly diverse continent when it comes to playing styles, and the BetGames customer certainly varies between markets. On the whole, we attract sports bettors, which is particularly the case in Eastern Europe, where we know that 70-80% of our returning customers are sports fans – and this is one way we really differentiate ourselves as a supplier against our competitors.
For mature markets, such as Scandinavia and the UK, products such as Bet on Poker have performed particularly well, as they offer a playing format that resonates very strongly with players, delivering a winning combination of both poker, which is a continental favourite, alongside the fixed-odds betting format we are famous for.
Looking to new entrances, expansion in Greece, Sweden, Switzerland, Finland, Ukraine and Georgia are top of the agenda for us, with this summer's sporting calendar likely to give a welcome boost for all. Having said that, we're aware that is hard to bring in new game types that can resonate with established players – this requires significant time and resources. We've revamped our commercial department accordingly to handle both expansion and our existing partners, which means we have close to triple the resources from last year to have the helping hands in place to support the day-to-day.
As has been evident from many of our recently agreed partnerships, We're set to work together on pushing and promoting our products with the operator group, dedicating a separate category for our games. This kind of approach will be particularly effective as we differ from traditional Live Dealer and Live Casino Games – which means our target demographic is different. This means that together we can focus on particular player segments that we can engage and retain.
Tell us about the launch of your Malta Hub – that's certainly big news for BetGames – that must be big news for your recruitment plans?
To keep pace with our rapid recent growth, we realised that we had to expand our capacity and we're planning to greatly increase our headcount. Opening the Malta office was a logical step in that roadmap, not only to cater for the extra bodies but also to position ourselves closer to the heart of the igaming industry.
Looking at the numbers, we have incredibly ambitious plans to increase our 200-strong team by more than 50%, with our Malta hub ready to provide a platform for attracting the best of the industry's talent. It will also be a hugely convenient place to meet our clients and friends, and while we understand the way that businesses and people have evolved in the last 12 months, we recognise the need to have that base where our colleagues can be inspired and productive – offering a home, a meeting place, and a space where we can collaborate and innovate.
The long-term strategy we're currently on course with is set to change our operations as we know them. By planting our flag in Malta, I see it as an excellent chance to transform the company to a new level of growth that will help us to increase in size and revolutionise the way we deliver service to our partners.
When looking at Europe – how would summarise the changing trends of player demand? What products do you plan to offer accordingly? 
Increased regulation in Europe is also going to have plenty of influence on shaping player demand over the year ahead. In my view, the key to success if going to be offering regulation-friendly, low-stakes, simple and easy extended entertainment that can keep players engaged without emptying their wallet.
Economic circumstances (as well as lockdowns) demand this – and players want an easily accessible experience that can be enjoyed in a low-spend format. This is especially going to be the case this summer – and our approach is to always offer complementary products that can boost engagement and sportsbook spend, rather than drain it.
BetGames is a great acquisition tool for new players – while also broadening the target group for live content because of the simplicity and availability of content, odds and betslip format, attracting sports bettors. Accordingly, our partners need content that can fit in seamlessly alongside a sports betting offering, and we've specifically designed our catalogue to work in this way. Sports betting margins will always be inherently higher for operators as they don't carry the cost of using a third-party, making us one of the few suppliers globally that can truly offer a partnership that can boost both sides of the coin.
Last but not least – where are the key markets in Europe for growth our readers should be watching over the next 12 months? Where has BetGames got its eye on? 
We've got our eye firmly fixed on Greece at the moment, as already mentioned, but looking further afield, Sweden, Switzerland, Finland, Brazil, Ukraine and Georgia are other territories that we see plenty of potential in, as I'm sure most of our fellow European suppliers and operators see too.
In evaluating where's best for us, there's a host of regulated markets available and we've got to make sure that we're entering the regions best suited to us and our portfolio. We've significantly changed our assessment criteria to make it a far more comprehensive process to apply due diligence. This means that we've now got our own taskforce dedicated to performing key market analysis with a criteria that encompasses both qualitative and quantitative data. This now totals 14 different key factors that we analyse to work out where our products will work best – and we're very excited for the bringing our unique catalogue to more players than ever before!

Roundtable: Marketing responsibly within a stricter environment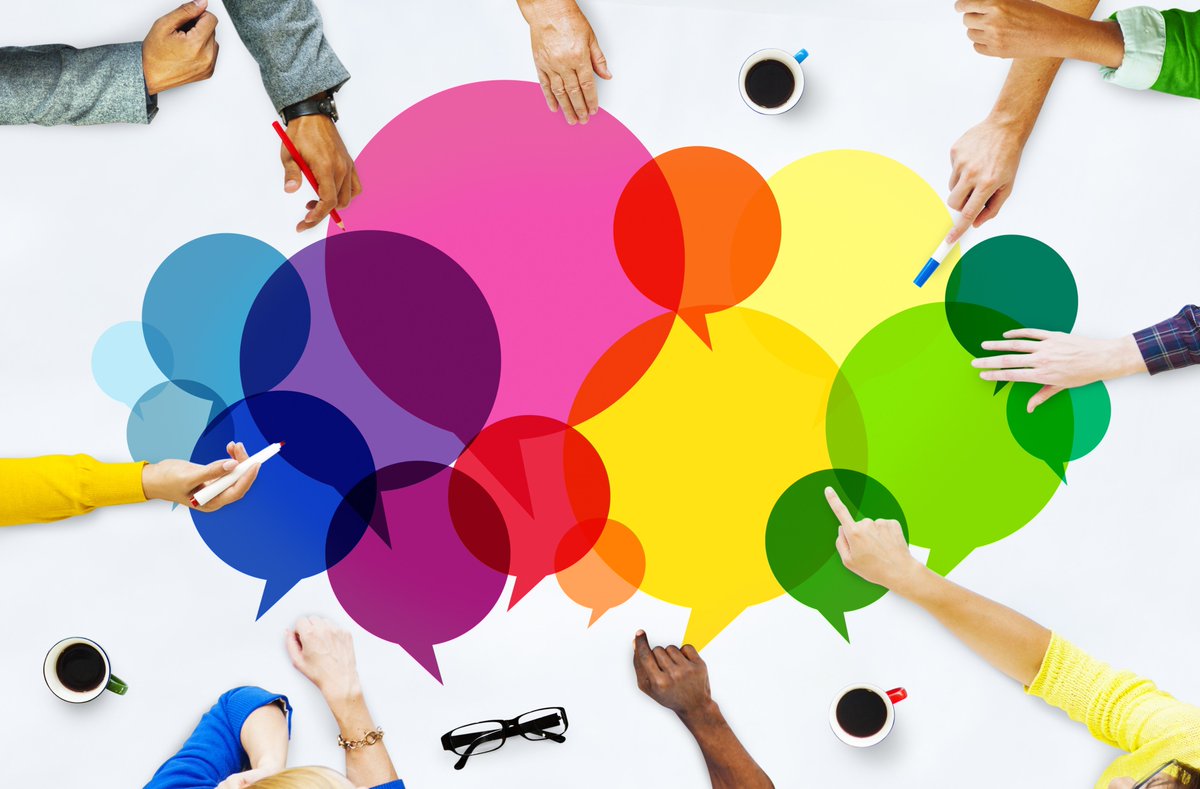 Reading Time:
6
minutes
With emerging markets and countries taking a stricter approach to regulation in recent weeks, the subject of responsible marketing remains high on the agenda.
As an industry we understand the importance of being safe and responsible when engaging with end users with marketing material, but how exactly are operators and suppliers working together to ensure that best practices are maintained on a daily basis?
We asked Daniela Speranza, Head of Compliance at Betsson, Liesbeth Oost, Sustainability Manager at Aspire Global and Peter Christian Noer, Head of Country Managers at Soft2Bet, to discuss the tools and measures that are being utilised to improve the execution of responsible marketing.
Given the increased scrutiny around marketing across multiple regulated markets, do you think more can be done at platform level to support operators in their efforts to be more responsible?
Peter Christian Noer: Yes and no, we believe the responsibility falls on every operator, to ensure its marketing practices are kept in line with regulations. However, the more tools that can be provided the better. Especially in terms of targeting, so that operators can filter out under-age people easily.
It all comes down to data and what opportunities the platform provider has in place, if the system is kept secure and a trusted source of compliant traffic, then increased marketing budgets will be allocated to the platform.
Overall, it is in everyone's interest that the platform can offer great protection, betting and data tools, although the responsibility of the allocated marketing budget should always fall on the operator.
Daniela Speranza: Yes, ideally platforms would be designed with responsible gambling considerations at their core, making it simpler for operators to achieve their objectives in this sense and comply with their ever-increasing obligations. For example, if platforms were to be tailored to cover market-specific legislation and advertising standards, I believe that it would be easier to protect the end-user, this of course being the ultimate goal of any responsible gambling requirements. The greatest thing about software is that it is plastic, and it can be moulded as we desire. This benefit must be used to our advantage as operators, always subject to the exigencies of the market competition, of course.
Furthermore, artificial intelligence and real-time alerting models can be integrated with platforms to provide efficient monitoring and analyses, enabling operators to interact proactively with players and ultimately providing end-users with the ability to make informed choices.
Liesbeth Oost: With AI and machine learning technology coming on in leaps and bounds in recent years, there's a lot more that providers can do for operators in this space. For instance, in the world of affiliate marketing, an operator can have dozens of affiliates and the operator is responsible for ensuring each one remains compliant. When platform providers invest in developing the right solution, they have the ability to offer greater oversight on affiliates. This leaves the operator open to a lot less risk, which is a huge step forward, especially as stricter marketing rules are being enforced.
The industry has embraced a lot of different aspects of sustainability such as responsible marketing in the last two years. It's easy to see how that is becoming more a part of the culture now, and this isn't purely motivated by a fear of getting fined. Embracing compliance has led to better business, so it is no surprise that doing so with responsible marketing, for which Aspire is a strong advocate, has had a similar impact. It would be fantastic to see those efforts replicated in the wider industry, which could only serve to benefit operators.
What are the key differences between different jurisdictions approach to responsible marketing?
Liesbeth Oost: There are massive differences between jurisdictions. However, one steadily emerging trend is the markets that have regulated most recently seem to be the strictest. In the Netherlands, which has recently introduced its new regulatory framework, penalties on advertising violations result in non-eligibility to apply for a license.
Elsewhere, the US is very serious about each business' role in the environment and its overall social governance. Embedding a culture of responsible gambling in a newly regulated country bodes well for the future of the market, promoting safer gaming experiences that players can enjoy.
Daniela Speranza: Whilst the intention of responsible marketing measures in different jurisdictions is more or less the same, namely, to reduce rates of gambling addiction and ramp up player protection efforts, especially for vulnerable groups such as problem gamblers and minors, there are key differences when it comes to how different jurisdictions approach it.
Certain measures in jurisdictions which do permit marketing are often similar regarding what can and cannot be included in communications regarding marketing material. For example, requiring ads to be socially responsible, not targeting minors or portraying sexual content.
At Betsson, we believe that advertising is vital for channelisation. Associations like the European Gaming & Betting Association's (EGBA) are aiming to set long-term standards for gambling advertising content in Europe. Betsson is a member of EGBA and follows its Code of Conduct on Responsible Advertising for Online Gambling with a firm commitment on responsible gambling.
Peter Christian Noer: I wouldn't say that there are many differences. Overall, they are quite similar with each jurisdiction having a unique trait. For example, some regulators will want a license number included in banners whereas others don't mind.
The main rules to follow are quite consistent, such as not targeting minors, following good marketing practices, indicating terms associated with offers, offering full terms and including references to responsible gambling helplines or services.
Perhaps one of the biggest differences between jurisdictions is how many disclaimers need to be included. However, in my opinion, this doesn't serve much of a purpose. In certain jurisdictions, regulators differentiate the number of disclaimers based on the market channel, as some allow for more to be included. However, this allows these regulators to bloat the requirements. I personally fail to see the point of including several disclaimer sentences in marketing messages, no one reads them, and, in any case, they are available online.
What sort of solutions does your company provide in supporting operators with their responsible marketing efforts?
Peter Christian Noer: As an operator ourselves, we mostly rely on the tools provided by partners at our disposal. In general, we maintain a strong level of communication with our provides and external partners.
We also normally work with partners that have operated within the industry before, since they have experience with special regulatory, technical and business requirements. More importantly they'll also understand that our iGaming industry probably has more restrictions than others.
Since players' trust is crucial in all markets, it's also important that we as an operator market ourselves in a responsible and balanced manner. We also ensure that we stay within the guidelines and not go outside of them. Facing courts for marketing violations not only hurts the operator but the industry as a whole. We must acknowledge that we are an easy target and that we should all work collectively to improve the presentation of our offers so that they are clear and fair, otherwise future marketing restrictions will continue.
Daniela Speranza: Betsson understands the importance of identifying early signs of potential gambling-related harm and with this in mind, constantly invests in technology to develop automation and tools to help identify end-users at risk, such as late-night gamblers, chasing losses, heavy spenders, frequent depositors and limits being changed frequently. Our in-house built RG Prediction Tool with the help of various other reports, alerts and escalation processes is in use by a dedicated safer gambling team that is collating all data, analysing, and using the outcomes for interactions and interventions.
Betsson also ensures that marketing and advertising efforts are conducted in a socially responsible manner. Marketing and advertising communications are not aimed at, nor appeal to, underage persons (i.e., any age below the legal age for gambling in any jurisdiction where the communication is targeted) and carry appropriate warnings about underage gambling.  By way of example, no logos or names of gambling products or services are found on products intended to be used or worn by underage persons. Advertising is not shown on any websites that children may frequent; YouTube and social media content are age-gated; celebrities or prolific persons are not used in marketing if they are under the age of 25, and persons that are shown, are shown to be gambling responsibly, for example no links to alcohol and gambling together.
The Compliance team is well integrated with the marketing teams and provides guidelines and training so that marketing is responsible and meets the various regulatory standards of moderation. Furthermore, the Compliance team oversees these functions to ensure that published marketing material follows internal guidelines and policies.
Liesbeth Oost: A huge challenge for most operators is how they monitor their affiliate partners to ensure they are always compliant. Overseeing every aspect of how multiple affiliates are performing is a massive task that cannot be done without the support of technology. To help with this, Aspire has partnered with Rightlander, which offers a range of solutions for affiliate compliance monitoring. Through its technology, we can identify affiliates bidding on client brand names, hijacking traffic and using their own tracking codes to intercept traffic.
Significant strides have been made in the world of machine learning and AI, which means that advanced platforms can actively optimise campaigns to a much greater extent and reduce the need for judgement calls on employees' part. Most importantly for this issue, these tools can monitor a huge number of sites and flag any that may not be compliant in that market in an efficient manner.
Although our operating partners take care of their own marketing and relationships with affiliates, we are equipped to assist them in their operations and provide them with a service that ensures affiliates are not misrepresenting their brand.
"The key to our success is our ability to identify new trends and opportunities" – Exclusive Q&A with Max Sevostianov, Chief Commercial Officer at Betbazar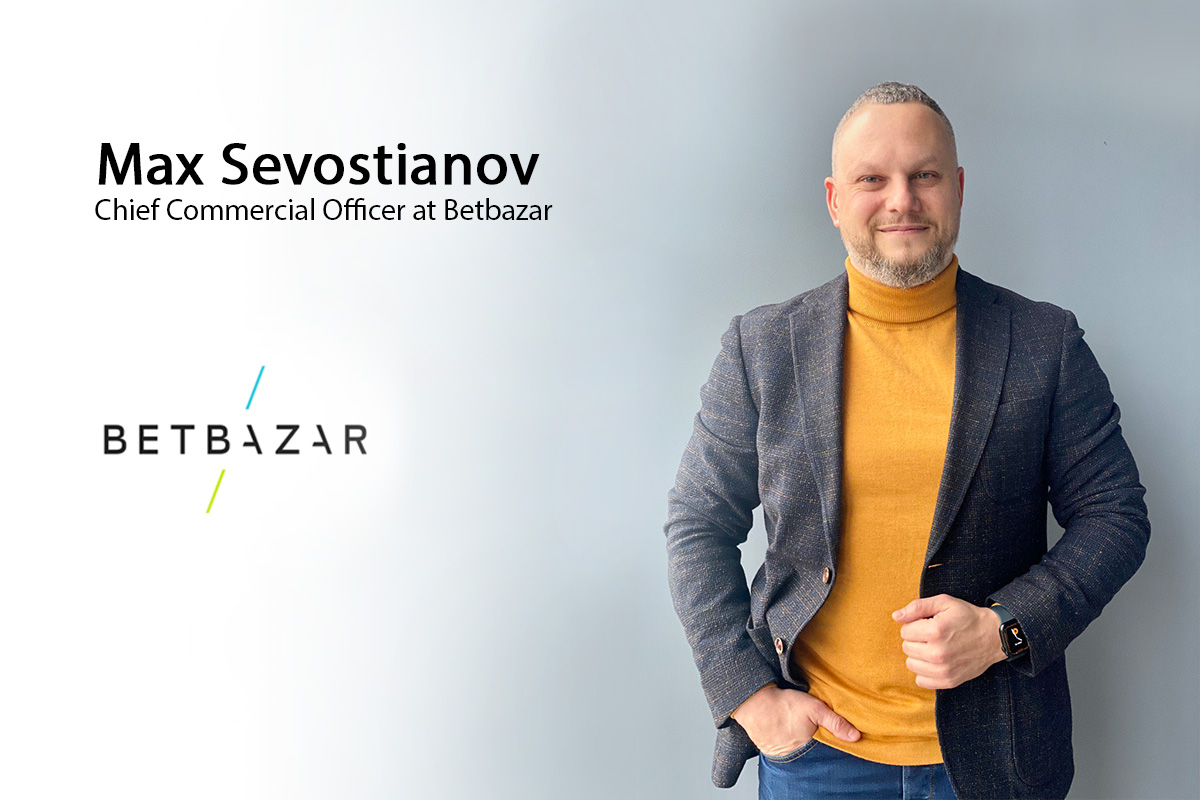 Reading Time:
5
minutes
Following a year of formidable growth for the industry's leading matchmaker and sales house, Betbazar, the company's Chief Commercial Officer Max Sevostianov spoke to us about its success, the changing nature of sports betting with the advent of Esports and how AI is leading the way.
Congratulations on your two-year anniversary at Betbazar! Can you talk us through your vision when joining the company and how you and your team have created such record-breaking growth over the past year and a half?  
From the outside, I could always see that the iGaming industry held plenty of growth potential, so it was an ambition of mine to get involved. Given the business model and vision, Betbazar had and has, I knew it was something I wanted to be a part of. I have enough experience working in the B2B segment to know precisely how to build the proposition Betbazar offers.
Given the nature of recent global events, it's been a challenging couple of years. Still, we have concentrated on analysing the sales processes and optimising our role as a global sales house.
I believe the key to our success is our ability to identify new trends and opportunities. We help our partners to integrate their content effectively. It has been crucial when dealing with a new concept such as Esports. During the pandemic, when top tier sports events were cancelled, we managed to support our clients by providing them with a new form of content.
Looking back at the last 18-months, what do you see as key to contributing to the company's success?
A clear vision of what we want to achieve and a deep understanding of the types of products needed for our partners' success has been essential. We have taken a data-driven approach to identify the right products for the right clients. We use transparent sales processes in the B2B segment, and we always try to find new approaches as well. Our priority is to build relationships, not only for the business side but also for growing human relationships. It has proven to be the best way to identify the client's needs.
For example, we know that the modern player wants fast, engaging and easy-to-understand betting products. This audience needs to feel the integrity of the stats behind the product they are using. For example, our esports partner, BETER, is very popular with the millennial and GenZ age group as it has what they're looking for. It made them an ideal candidate to become one of the industry's favourite Esports providers. Such growth, where we can symbiotically benefit each other, is exactly what Betbazar is aiming for.
What do you believe differentiates Betbazar's business model in terms of what you're able to bring to your partners?
We're unique in what we do, and our client-first approach is what makes us stand out. We learned during our journey that content creators often don't have the sales capabilities they need. They can create the perfect product, but it can be challenging to find the perfect client. Betting providers are also constantly under pressure to identify which products will take off on their websites. Betbazar, as a global sales house, has expertise in B2B sales and clients needs. We help to choose the most appropriate product for the client. We also assist in managing the integration process to make sure it goes as smoothly as possible.
Your experience spans more than 20 years across both B2C and B2B, how do you feel your experience has contributed to what you've brought to Betbazar?
In my opinion, there is a connection between B2C and B2B sales in the betting business. We negotiate directly with the business, and we present the content they might be interested in. Yet the final user of this content is a B2C client, which is an audience whose needs must be taken into account while selling the product. Doing that effectively comes down to being able to build mutually beneficial relationships. It is another reason our business model has worked so well.
When I started working at Betbazar, I shaped the structure that helped us provide a client with all necessary information right after the connection was established. You need to understand that the betting business develops immensely fast, new products appear on the market in the blink of an eye, and it's us who present them to the client. We constantly monitor and research the market to give our clients the latest trends and create a transparent information sharing process. This clarity is always the best way to retain clients for as long as possible. Experience in doing this is what I bring to the table.
Looking to this year in terms of betting, how much has the B2B and B2C landscape changed in the last year?
We saw a lot of mergers and acquisitions this year, including 888 with William Hill, DraftKings with Entain, Kindred with Abios. Companies are clearly looking to create in-house technology stacks and move away from outsourcing software. We are seeing huge companies looking to start-ups with a winning edge to offer technological and AI-driven solutions, and this is just the beginning. Next year we will likely see more M&A action for this reason – as the business case is clear for many to integrate their tech internally.
On the B2C side, the audience is changing. As we've seen with millennials and Gen Z, the way they want to be entertained evolves at the speed of technology, so an effective offering needs to be just as dynamic. Operators need the right insights and the right data to be able to keep up with this kind of fluid demand. How they want to be engaged, what devices they want to use, and what games they like are all in flux. A data-informed solution is the only way to achieve this.
Given your wide selection of products, which B2B supply-side verticals are going to prove key to 2022 success for operators?
No one is surprised that Esports betting is growing in popularity, and it will continue to increase. The priority for the B2B segment is to develop new products that cater to these needs. The integration process also has to be streamlined, which is why we're seeing plenty of tech being integrated in-house.
I saw The International DOTA 2 tournament, and there is a lot going on in that, even I wasn't always able to follow it! What became clear to me is that this type of player enjoys investigating different game mechanics. So, it is as important to provide new mechanics as it is to have unique content. The gamification of the betting process is becoming more important in this way.
The key now to attracting the audience is personalisation. It is by far the fastest route to a young audience today.   Modern content must include not only high-quality video, information about the players, statistics, but also a correct marketing approach should be applied to present the content in a favourable light.
Looking at the next few years – how much do you believe sportsbooks and casinos are going to be shaped by player demand and what's going to change?
AI is going to play a much more significant role, and the collection of data to inform these processes will become a far bigger priority for sports betting providers. As a result, we will see more personalised betting for players. We are going to see more intuitive additions of sportsbooks to online casinos to maximise cross-selling and retain their existing audience.
New games will definitely be introduced to the market. I am sure in the upcoming years Esport will become just as popular as the regular sport, if not more popular.
Online betting will continue to grow as people adapt to a post-Covid world. Tech development will inevitably surprise us since we already know the betting industry is one of the most progressive in the world.
New approaches to responsible gaming will also appear as the industry grows. It will be a major step to creating a better customer experience and taking the sector to the next level.
FEATURE: iGAMING MARKET ACCESS FOR A LEADING TESTLAB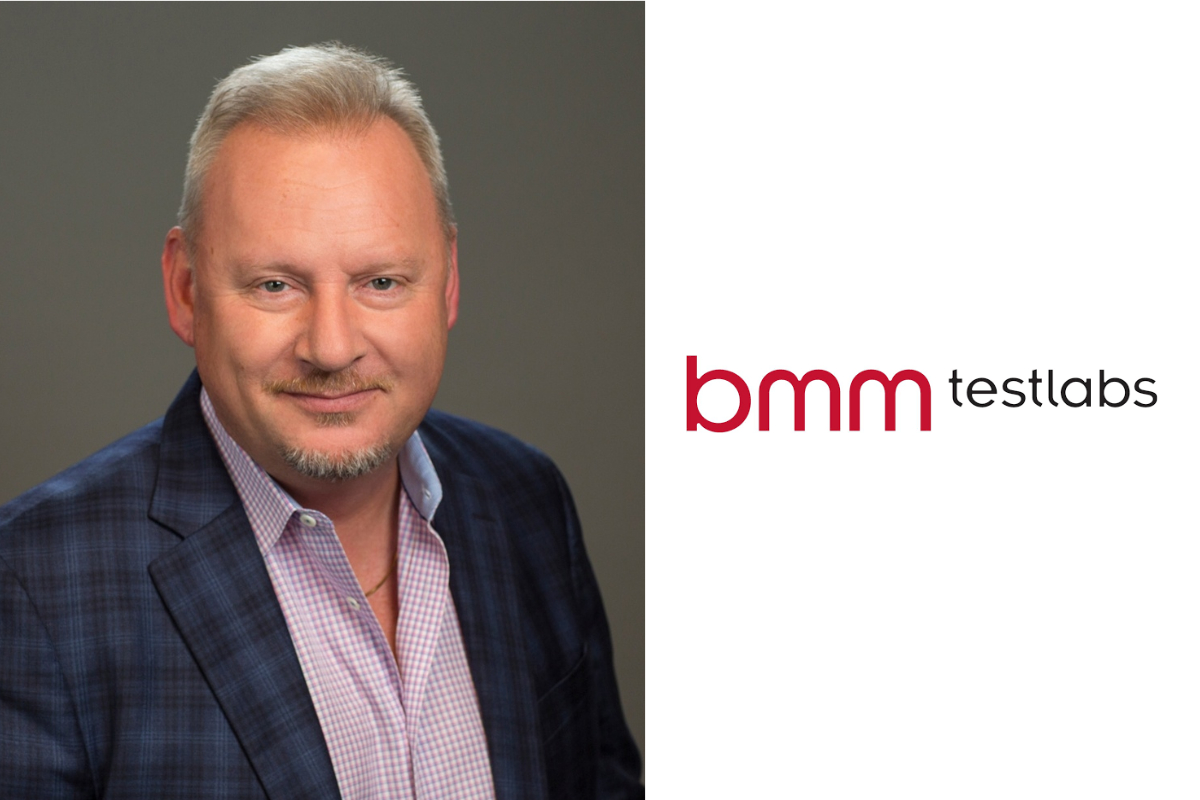 Reading Time:
4
minutes
Interview with Martin Storm, Chairman, CEO and Owner of BMM Testlabs
How is BMM situated presently in the gaming test lab space?
BMM is a clear number 2 and rising quickly in the gaming lab market, internationally, but more particularly in the U.S. We employ more staff today than we did prior to the pandemic as we continue to grow. Our digital testing business is growing very strongly while our traditional land-based testing awaits the demand that will come from land-based casinos opening up again all over the world. We are confident about our future growth.
As more and more people in the developed world pursue vaccinations for COVID-19 and are able to return to physical casinos, how do you see demand returning in the land-based testing space?
The land-based gaming business has been deeply affected by COVID-led casino closures across the regulated gaming world. Operators had to cut costs and wait it out. Product sales and shipment opportunities for traditional manufacturers and suppliers paused, also forcing them to cut costs and carefully select short-term growth projects. The downstream impact of that has been more specific projects but lower games volumes which has been challenging for BMM and GLI that deliver >90% of land-based product certifications worldwide. Happily, with planning and discipline, our leadership and staff have managed BMM through this interrupted period as well as I could have hoped.
The question on many gaming executive's mind is when will the land-based industry return back to normal demand? With an increasing rate of COVID vaccinations and greater accessibility to travel, I sense 2022 might be the time when we begin to see more regular CAPEX from operators driving the industry supply chain once again. As a leading indicator for land-based gaming, Las Vegas has achieved eight consecutive record months of gaming activity, up more than 20% on record 2019 results, and 19 of 25 commercial gaming states in the U.S are tracking ahead of 2019 gaming revenue levels. The period from March through August was the U.S. gaming industry's six highest-grossing gaming months ever. So I expect mid-2022 as the period when the land-based industry gets back on track, all the way down the value chain. Importantly, BMM is ready now.
From a test lab's perspective, what has been the story of the iGaming space?
Quite simply, with no physical assets to close and ongoing market expansion, digital or iGaming has flourished during the COVID pandemic. It has reached all-time highs in terms of the number of suppliers to engage, the number of products to certify, and new markets opening, particularly in the U.S. I know all the labs have done well in this segment in Europe over the last two to three years. However, while there are more local market labs in Europe competing for digital product testing, the opening of the North American market has very quickly changed the narrative in favor of global testlab capabilities with real and immediate market access to U.S and Canadian jurisdictions.
BMM is extremely well placed to service Sports-Betting and online gaming players wishing to spread their wings into the U.S and Canadian gaming markets, as we are licensed everywhere they need and have more than 20 years of experience in iGaming. Right now we are seeing a lot of very large European iGaming players already in or heading to North America.
Interestingly, major operators are partnering with or investing in Sports-Betting companies to drive a unique brand and value proposition for their businesses. This tells us how important digital offerings have become and now we know that most operators don't view online business as cannibalizing their land-based business, but rather enhancing their offerings.
What do you mean by real market access in North America for gaming customers?
Strangely, it would seem, I am the only business owner of a gaming lab that has achieved full commercial gaming licensure in North America, having entered from overseas and not having been grandfathered in. It has taken BMM nearly 20 years and almost $20 million to achieve that market access. Some of the most challenging have been the commercial jurisdictions – one of them took us 13 years and cost us almost $3 million to achieve licensure. No other lab is getting there quickly and easily. U.S. regulators make you earn the right. And if another lab tells you different, I can assure you they have neither the experience nor the track record. Just another form of hope over the stark realities.
For your customers you have to stay ahead of that market curve. Not only be well ahead in terms of market access to give them the most revenue options, but also understand completely and have real experience in the technical requirements of each and every jurisdiction. Everything that is written down and everything that isn't. That's the only way you can accurately certify products for your customers in new markets. If you're starting out today, it's already too late for your customers.
The great lesson for BMM in the North American market was that if you are not way ahead of the curve, you are always way behind it, and that ultimately costs your customer's business opportunities they are not willing to endure. So they will go to another gaming lab that can get them there. Thank goodness that experience is over for us.
What are the global testlab capabilities you mentioned?
BMM has been a dedicated 'trusted advisor' for gaming product companies in all markets around the world of regulated gaming by offering experienced functional, compliance and security testing teams, combined with a great understanding of technical compliance and regulatory requirements, as well as giving customers access to any regulated market in the world, which I touched on earlier.
To generate opportunities for customers, you need professional regulatory development teams, technical compliance teams, strong account management and sales, all in multiple locations, as well as competent marketing reach. The global labs will spend >30% on SG&A to revenue to deliver these capabilities. Without that kind of investment, it's very unlikely you will achieve your goals of market expansion, and you will let customers down.
We see a lot of new entrants wanting to provide product or technical guidance to customers into new markets, yet they have no experience in product certification or testing, anywhere. They just collate the requirements and provide the information. That's the easy bit. Knowing how to do something successfully the first time can only be provided by an experienced test lab. The cost of getting it wrong for a supplier is enormous.
BMM Europe's digital business has grown 1000% in the last 5 years, our North America's digital business grew 300% in the last year, both coming off a strong base. Given how our market works, there is probably an open 2-year window for iGaming product certification growth in North America before an inevitable retreat. Again, BMM is ready to move now.