IDnow supports European digital identity ecosystem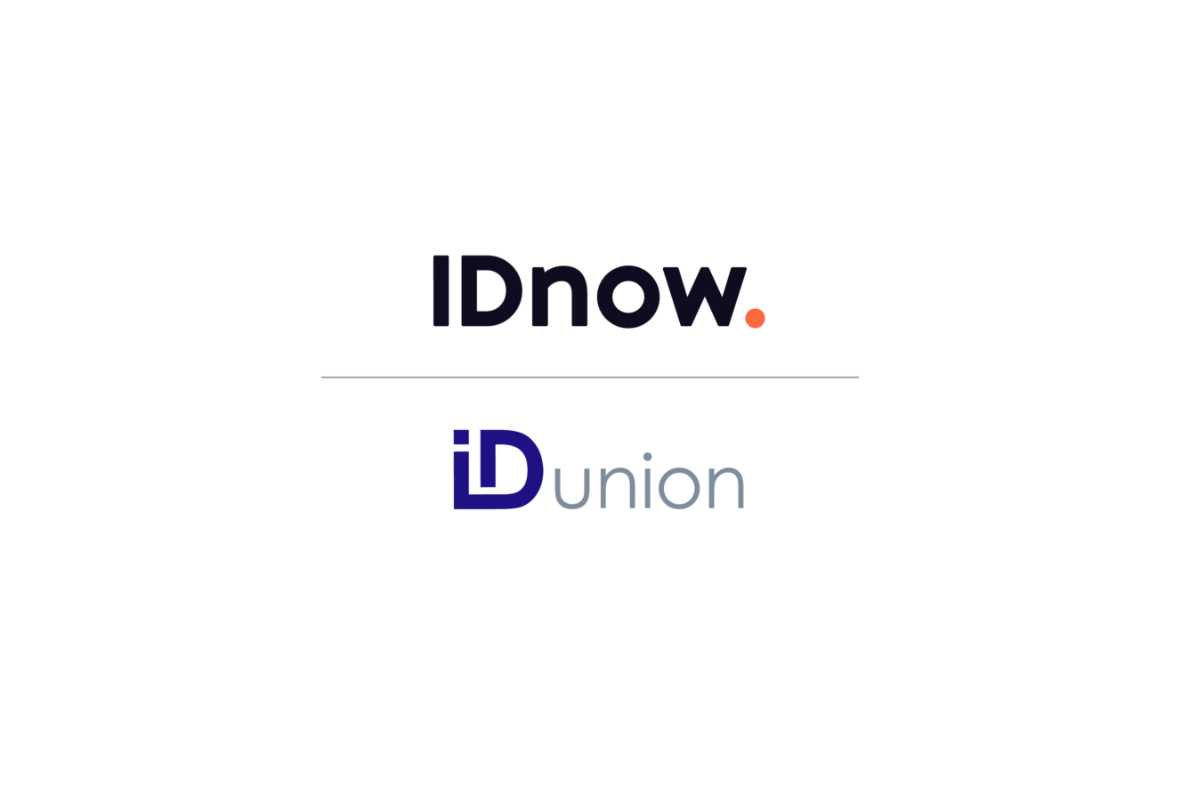 Reading Time:
2
minutes
IDnow joins IDunion, the network initiative for digital identities funded by the Federal Ministry for Economic Affairs and Energy (BMWi)
IDnow, a leading European Platform-as-a-Service provider for identity verification, announces its participation in the IDunion network, which aims to build an open ecosystem for decentralised identity management.
For the IDunion network, central aspects of implementation are security, cost-effectiveness, user-friendliness and privacy compliant use of identity data. IDnow has joined forces with other industry experts through IDunion to drive a shared vision of digital identities that is aligned with European values and regulations.
"We are excited to play a key role in shaping the future of digital identities in Europe with our partners at IDunion and looking forward to working together on secure and economical solutions," says Armin Bauer, Managing Director Technology and Co-Founder of IDnow. "The introduction of a digital identity solution is an important and necessary step for Europe. After the publication of the EU decision on the EU Digital Identity Wallet, we now need to think about a unified infrastructure," adds Armin Bauer.
Since its foundation, IDnow has been working closely with various regulatory authorities across Europe and supporting standardisation working groups such as the FIDO Alliance or ETSI's Special Task Force 588 to develop new standards with its expertise.
As one of the European market leaders in the field of digital identification, IDnow is working on a technology to implement digital wallets. With this technology, users' data is stored securely on the user's smartphone in compliance with data protection laws. By means of fingerprint or facial recognition (touch or face ID), the data is released for identification. The user retains control over his or her own data at all times. As a certified identification service ("Registration Authority") according to §24 1 d) eIDAS and as one of the largest providers of eIDs, the online ID function, IDnow is ideally positioned to provide all citizens and companies with an identity within the framework of a digital identity wallet in the future. Within IDunion, IDnow's goal is to make the wallet technology compatible with the standards of the IDunion network.
Over the past few years, IDnow has expanded its role far beyond offering individual ident procedures and has become the overarching platform for digital identities with several million transactions per year. In 2021, IDnow acquired the French market leader in identity technology, ARIADNEXT as well as German identity Trust Management AG. This enables IDnow to expand into new industries and offer its services to a broader customer base in Europe.

Penta Esports launches "Penta Challenge" Valorant tournament on its new platform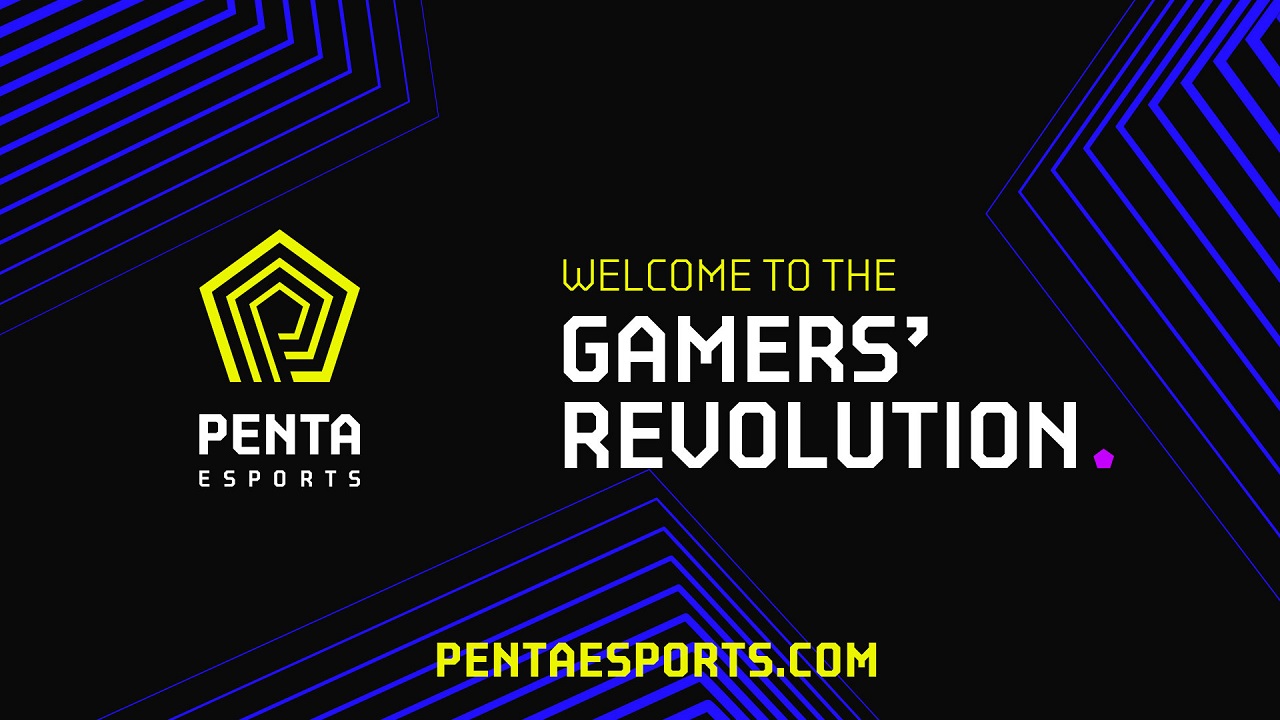 Reading Time:
2
minutes
Penta Esports, the esports division of Newgen Gaming has announced its upcoming tournament titled, 'Penta Challenge – Valorant', supported by Facebook Gaming and Trinity Gaming. This tournament will be a part of Penta Esports' newly launched IP, 'Penta Challenge'. Taking place from 5th to 24th October, the tournament has a prize pool of ₹5,00,000 and will have two open qualifiers between 5th to 10th October and 12th to 17th October, followed by a Grand Finale where 2 teams from each qualifier and 4 invited teams will battle it out for the winner's title.
The registrations for the tournament started on 24th September and will go on till 8th October on Penta Esports' newly launched platform. Matches will be broadcast quarter finals onwards for qualifier 1 and 2, while all matches from the Grand Finale will be broadcast. The matches will be available for streaming exclusively on Penta's Facebook Page. Says Penta Esports CMO Akshay Paul "We've always had the vision to bring opportunities to the player and amazing viewing experience to the spectators and our newest IP, Penta Challenge, is a step in that direction. While we'll start with Valorant, going forward, we will have the Penta Challenge for multiple game titles." Trinity Gaming founder and CEO Abhishek Agarwal says, "We're always on the lookout for good partners to be able to bring tournaments like these for the Indian esports community. Our vision is absolutely in line with the team at Penta Esports and we're sure this is going to be an amazing event!" This event will also mark the launch of Penta Esports' platform, pentaesports .com. The platform will be a one stop destination for all things esports, including match schedules, match results, VODs of tournaments and leagues, content, news, announcements and much more.
The platform will allow users to discover and register for tournaments. It will also allow teams to create recruitment posts and players to find teams. This will enable a lot more players to participate in tournaments for team-based game titles.
Penta Esports head of esports, Kiran Noojibail said, "We've been working on this platform for a while and it feels rewarding to launch it for everyone. We wanted to create a platform for Indian esports players and enthusiasts, which encompasses all major aspects of esports. Penta Challenge – Valorant will be the first tournament for our platform and we look forward to building a strong community through the platform!"
Founded by industry veterans Anurag Khurana, Kiran Noojibail and Akshay Paul, Penta Esports aims to disrupt the ecosystem in India with a holistic approach towards the sector, including leagues, tournaments, content and much more.
Prize Pool for the tournament:
| | |
| --- | --- |
| Prize Pool | ₹5,00,000 |
| 1st | ₹2,25,000 |
| 2nd | ₹1,25,000 |
| 3rd/4th | ₹50,000 |
| 3rd/4th | ₹50,000 |
| 5th-8th | ₹10,000 |
| 5th-8th | ₹10,000 |
| 5th-8th | ₹10,000 |
| 5th-8th | ₹10,000 |
| Top Fragger of Grand Finale | ₹10,000 |
Patrick Svensk Resigns as Chairman of Betsson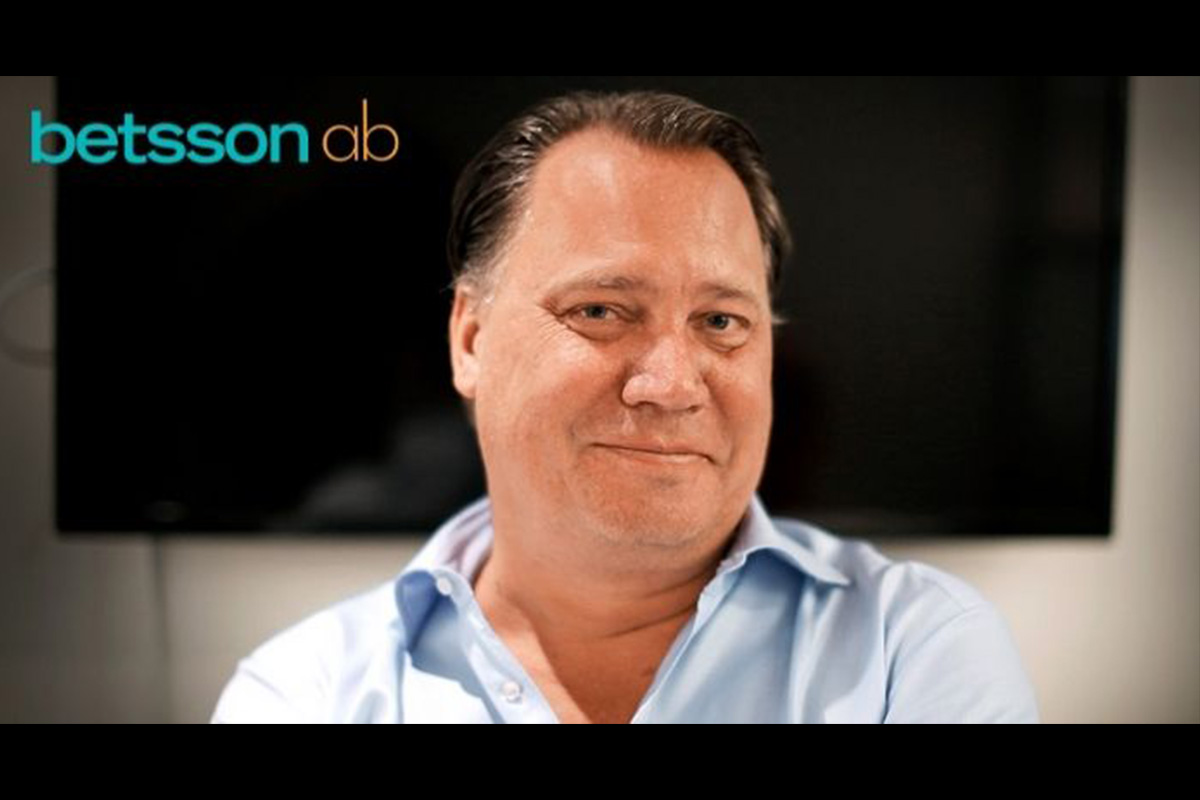 Reading Time:
2
minutes
Patrick Svensk, Chairman of the Board of Betsson AB (publ), has informed the Nomination Committee that he is resigning from Betsson's Board of Directors and the assignment as Chairman with immediate effect. The Board has appointed Johan Lundberg, currently a member of Betsson's Board, as the new Chairman.
Patrick Svensk has been a member of Betsson's Board of Directors since 2005, and Chairman of the Board since 2017. The decision to resign from Betsson's Board of Directors is based on the fact that the company's major shareholders have stated that they no longer have full confidence in Patrick Svensk as Chairman of the Board. The lack of full trust is due to how the dismissal of the CEO was handled, which the company communicated in a press release on September 17, 2021.
"It is very sad, and I am sorry that I have disappointed our major owners, but I have done what I thought was best for the company. I am proud of what we have achieved during these years and wish everyone at Betsson great luck in the future," Patrick Svensk said.
Johan Lundberg, who has been appointed as new Chairman by the Board, has been a member of Betsson's Board since 2018. Johan Lundberg is the founder of NFT Ventures and a Board Member of Loomis, Svolder and Ölands Bank.
"I would like to extend a warm thank you to Patrick Svensk for his valuable contributions to the Board for almost 17 years. I look forward to continuing the work with the rest of the board to recruit the next generation of international leader to Betsson and at the same time complete the strategic work that is going on with renewal and growth," Johan Lundberg said.
The Chairman of the Nomination Committee Michael Knutsson has expressed full confidence and support for the remaining Board members and its election of a new Chairman and supports the decision to seek the next generation of international leader for Betsson.
Holland Casino Expects Gains in H2 2021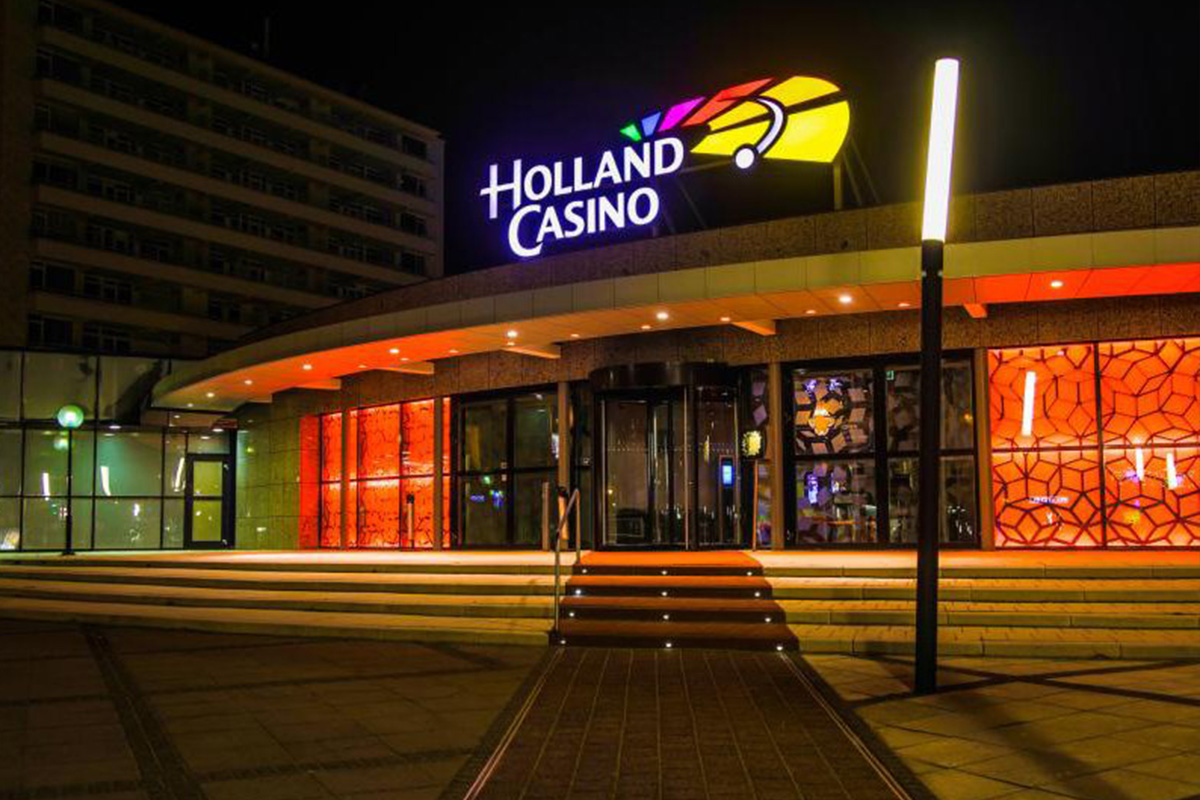 Reading Time:
2
minutes
Holland Casino is preparing for recovery after a rough first half of the year, having been forced to close for more than 5 months due to measures taken against the COVID-19 pandemic.
As anticipated by the Dutch state-owned company, the extended closure had a negative impact on its financial results for the first half of the year. But as its 14 branches have been operating again since June 5, the operator now expects to post positive results for the second half of 2021.
Turnover achieved in June shows that Holland Casino will soon be able "to operate in a healthy manner" again. Moreover, after having completed "necessary restructuring," the company expects to become a more efficient and agile organisation, according to a press statement released on Wednesday.
Turnover for H1 2021 posted a low €28.8 million. Net results for tax purposes amounted to a loss of €64.8 million, compared to a loss of €37.8 million over the same period in 2020, in which the company remained open for several months.
"Although Coronavirus also hit our company head-on in the first half of 2021, notably our anniversary year in which we celebrate 45 years in business, we still look ahead with confidence. All in all, Netherlands was deprived of legal casino offer for almost a year, but now that the measures are disappearing little by little, recovery is in sight," Erwin van Lambaart, CEO of Holland Casino, said.
"We see bright spots in the potential offer of online games of chance as of October 1, for which we have applied for a license, and the opening of our new world-class casino branches in Venlo and Utrecht," van Lambaart added.
CFO Ruud Bergervoet considers that having sufficient liquid assets in the past six months was key to the company getting through the difficult period of closure. That, along with the NOW scheme, the deferral of tax payments, strict cost control measures and tight operation management, led to the company being able "to safeguard the continuity" of its operations over the past year and a half.
"The significant tax debt of €190.5 million is offset by a strong liquidity position without bank debt. We are therefore considering paying off this tax debt more quickly if no new Coronavirus measures are introduced and the recovery actually continues. The results after June are promising in that regard," Bergervoet said.
Despite all branches now being open, certain pandemic measures are still being enforced, and Holland Casino is receiving guests at limited capacity in its gambling venues. The company expects that these measures will be phased out, with the hope to open at full capacity and without restrictions "towards autumn."
"We are also looking forward to the reintroduction of poker, live bingo and our NXT zones so that gaming can really be experienced together again. We also hope to be able to offer our bars and restaurants after midnight, which currently all close at midnight," van Lambaart said.