What App Developers Should Pay Attention to for the Second Half of 2021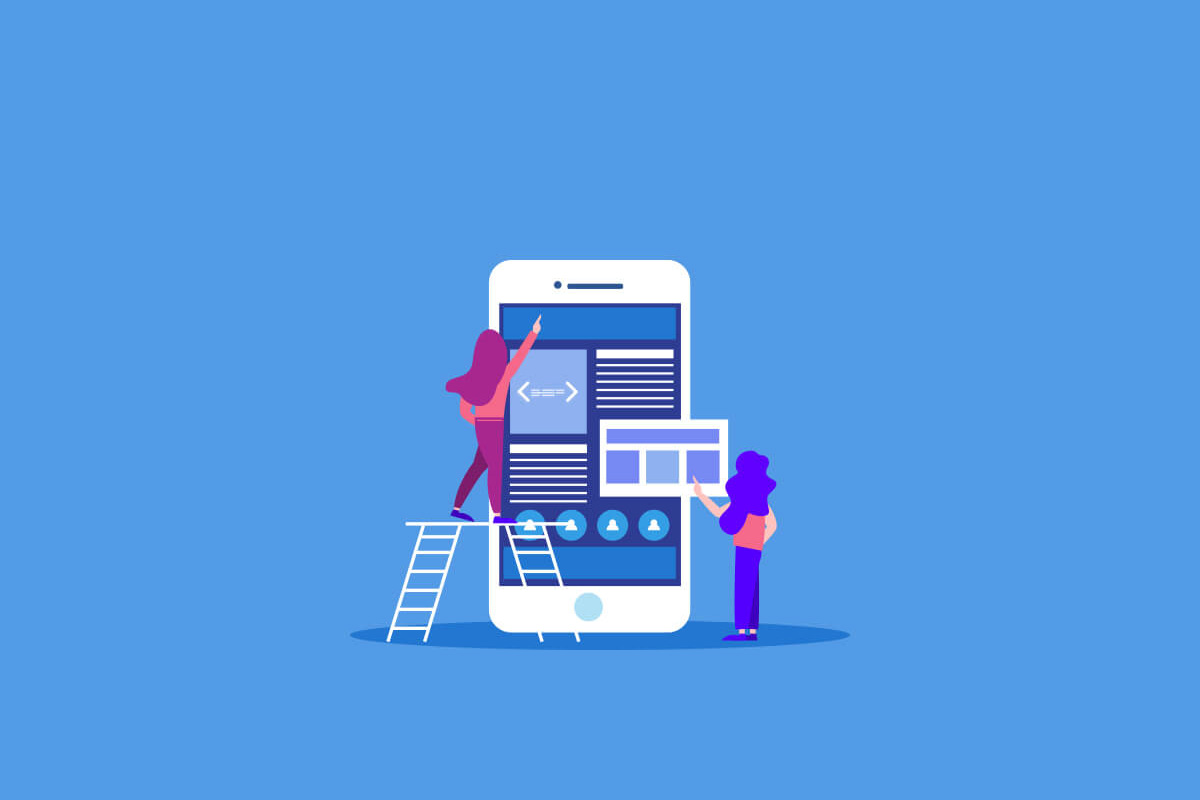 Reading Time:
3
minutes
Seven months into the year and the app industry has never been stronger – global app spending climbed nearly 25% to reach upward of $64.9 billion, and mobile habits picked up over the past year are set to stay.
In terms of performance, Gaming remains the undisputed leader in both consumer spend and downloads but among the non-gaming apps, a number of categories are enjoying their fair share in the spotlight.
While categories such as Business, Health, Social and Entertainment continue to enjoy the momentum generated last year, we are also beginning to see renewed interest in sectors like Travel and Navigation, Dating, and Productivity as vaccination rollouts in different countries pick up tractions.
However, the mobile landscape has always been as dynamic as they come – the dust has yet to settle on the pandemic front and consumer behaviour will shift with every passing month. So while the first half of the year had the industry by the edge of our seat for the habits and trends that will form part of the new industry normal, there are now clear signals of what is to come and developers looking to stay competitive will need to start acting on them.
Alternative is the name of the game
Mobile, and apps in particular, are now a cornerstone of consumers' daily lives and businesses who do not have a presence on a platform will be the ones who will struggle the most, regardless of vertical. Furthermore, users are becoming increasingly discerning about the products and services they use, and are more likely to explore competitor apps to satisfy needs for services that best suit them. This means that developers need to look at participation in alternative platforms – such as various app marketplaces – is becoming critical for discoverability of smaller companies in particular. Bringing their brands to different app storefronts means high chances of building additional touch points with new and existing customers to their businesses.
In light of this, developers will need to identify tools and processes that can streamline their approach to the maintainability of their multi-platform presence. Between delivering their own app brand and participating in multiple app storefronts, the different processes add up to a maintenance headache. The more a developer can re-use their infrastructure and processes across multiple platforms to deliver a common feature-set, the easier they will be able to scale and the more resilient their business will become.
Connectivity set to take centre stage
The popularity and adoption of connected devices have surged over the years and consumers' expectations are shifting in tandem with this trend. Mobile users are now looking towards a new level of seamless connectivity between their devices and favour apps that are compatible with their ecosystem of choice. This bias is particularly prevalent within the Health vertical where apps belonging to connected devices such as Peloton and Fitbit lead their competitors in terms of consumer spend.
The potential for developers integrated into an ecosystem is almost limitless – the compatibility means that the app is able to fully leverage the hardware capabilities to unlock more extensive features that their competitors would not have access to.
Furthermore, the rollout of 5G technology can further propel the popularity of apps integrated within the ecosystem through its vastly enhanced latency and bandwidth. These capabilities empower greater and better connectivity between devices and apps integrated with the ecosystem are able to contribute to a significantly smarter and more seamless environment. This advantage will then help these apps pull ahead of their competitors in the long run.
Navigating the future with symbiotic collaboration
Given the growing need to maintain presence across alternative channels, publishers need to look towards platforms that can offer them not only a quality and sizable user base, but also strategic growth opportunities. This means focusing on the big picture and prioritise setting up shop at alternative app marketplaces.
With the growing distrust between developers and traditional app distribution platforms, the industry should expect to see an increasing number of bigger gaming companies attempting to set up their own storefronts. However, these channels are likely to be equally problematic as there may be some trust and fairness implications due to the same entity being both the distributor and the developer. Therefore, developers should instead consider existing app distribution platforms such as Huawei's AppGallery which can offer not only extensive technical and operational support, but also a well-established ecosystem and userbase of over 540 million active users globally.
AppGallery offers developers a wide suite of tools, capabilities, and resources, empowering them to achieve the best return on investment in the shortest period possible. To achieve this, the platform offers every developer a full spectrum of developer support from technical integration to overseas market expansion, facilitating exponential growth and app innovation.
Furthermore, developers onboarding the platform will gain access to the powerful HMS (Huawei Mobile Service) Core, a rich array of open device and cloud capabilities. It allows developers to introduce unique ground-breaking technology to their apps and integrate them into the all-encompassing HMS ecosystem at the same time.
Between the comprehensive level of developer support and unwavering commitment to partner success, AppGallery is the ideal platform for businesses looking to navigate the dynamic second half of 2021 and the future.
If you are interested in learning more about Huawei and its solution, visit the Huawei developer website here: https://developer.huawei.com/consumer/en/
Written by: Gavin Kinghall Were, Global Head of BD Solutions, Huawei Consumer Business Group

888 Announces Q3 2021 Trading Update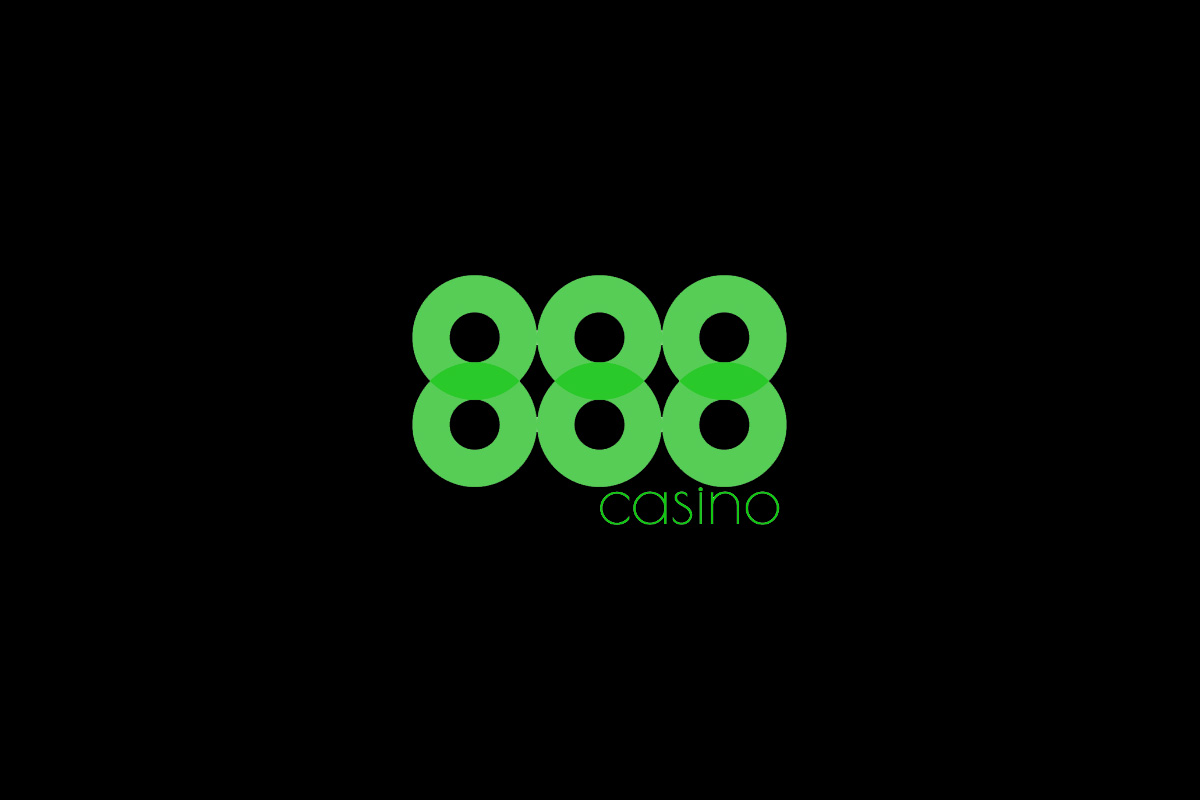 Reading Time:
3
minutes
888, one of the world's leading online betting and gaming companies, has announced a trading update for the three months ended 30 September 2021 (Q3 2021). The Group's Q3 2021 performance was in line with the Board's expectations.
At the end of the Period and following policy changes published by the Dutch Gambling Authority (KSA), the Group took the decision to cease provision of services in the Netherlands from 1 October 2021. The Group continues to believe the Netherlands represents an attractive medium-term opportunity and intends to apply for a local licence in the coming months. Notwithstanding this unforeseen development within the Netherlands, the Board remains confident that the performance of the Group during the current year will be in line with its expectations.
Looking ahead, the timing of any licence award within the Netherlands remains unclear, but the Group aims to be operational within the country during the second half of 2022. This temporary closure is expected to negatively impact 2022 EBITDA, post certain mitigations at Group level, by approximately $10 million, with no change in the Group's expectations for 2023 and beyond.
Itai Pazner, CEO of 888, said: "Q3 2021 was a period of outstanding strategic progress for 888. During the period we announced the transformational acquisition of William Hill International, successfully launched SI Sportsbook in the US, and began operating 888sport under a new licence in Germany as we continued to execute our plan to build a global online betting and gaming leader.
"Alongside these important strategic milestones, I am pleased with the Group's continued positive trading, particularly as we lap very tough comparative periods. This performance reflects the continued success of our data-driven investments and execution against our product-leadership plan that delivers ongoing improvements in the usability, quality and safety of our sports betting and gaming products.
"Underpinned by our advanced technology, leading products, and strong brands, as well as the increased scale, talent and diversification that the Group will benefit from as a result of its combination with William Hill International, we have a very exciting platform for long-term growth."
Business Review
Q3 2021 was a period of significant progress for 888. During the Period, the Group announced the transformational acquisition of William Hill International, which will significantly enhance the enlarged Group's scale and create leading positions in several key regulated markets. In addition, the Group continued to deliver on its long-term growth strategy in the US market with the successful launch of SI Sportsbook in Colorado, utilising 888's in-house sports betting platform for the first time in the US.
B2C
Gaming revenue growth of 11% was led by casino, reflecting the continuing success of the Group's investment in enhancing the user experience through product and content leadership as well as AI-driven personalisation.
During the period, the Group launched more than 150 new casino games including several in-house developed games, which continue to resonate well with customers and provide a differentiated experience. Alongside expanding the range of content, the Group continues to improve the experience for customers using AI-driven recommendation engines and personalised offers, which it believes is leading to increased share of wallet, and therefore market share gains in several key regulated markets such as the UK, Italy, Spain and Romania.
Betting revenue declined 15% against Q3 2020 when the Group delivered a very strong performance that benefited from a condensed calendar of sporting events following Covid-related disruption, particularly within football across the Group's UK and key European markets. Compared to Q3 2019, betting revenue increased 21%.
B2B
Revenue from 888's B2B division increased 4% to $9.6 million, with both the bingo and US operational segments delivering moderate growth.
SYNOT Games Signs Distribution Deal with Playtech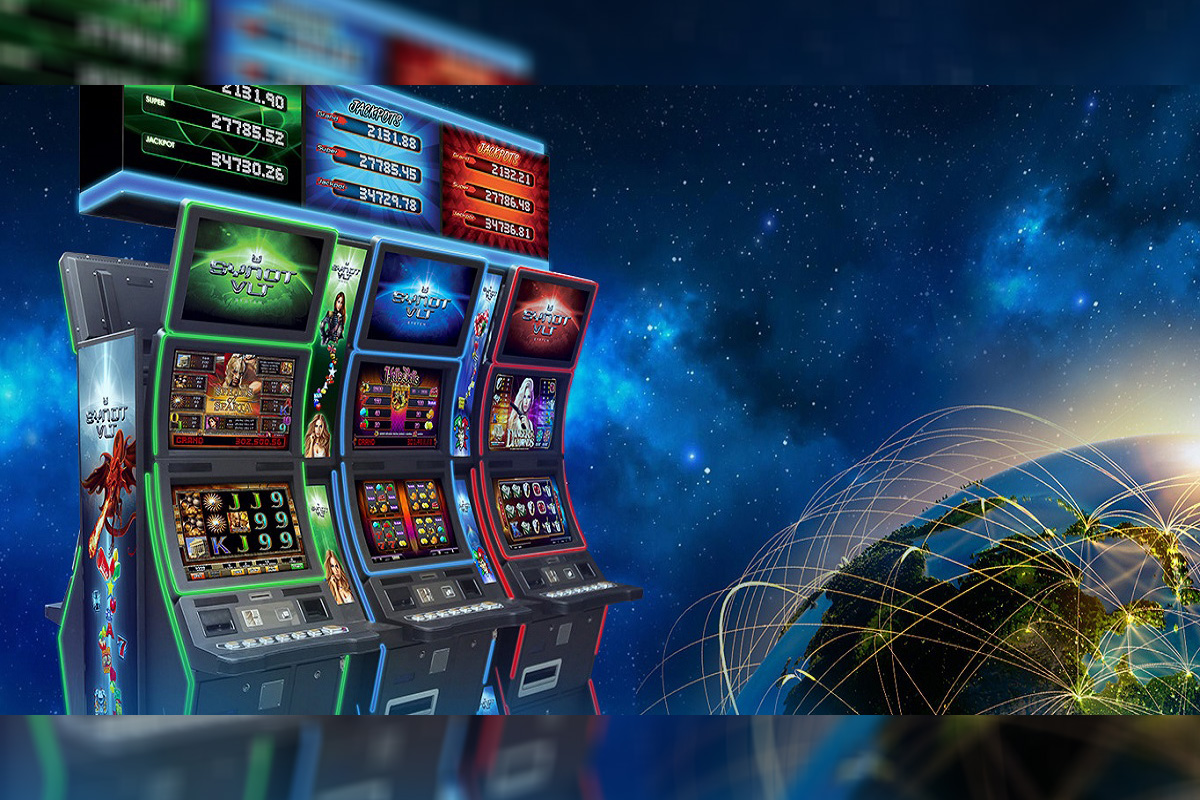 Reading Time:
< 1
minute
SYNOT Games has signed a new content distribution deal with Playtech, the world's leading gambling technology company.
This deal is another important landmark in the SYNOT Games growth strategy, continuing to deliver gaming content into new, regulated markets.
This partnership will further enrich the existing Playtech offering of popular titles, including top performers such as Book of Secrets, Respin Joker, Mysterious Atlantis and newest releases Pixel Reels, Fruits Go Multiply, Diamondz and others. SYNOT Games slots will be available in both desktop and mobile resolutions.
The popularity of the 70 plus in-house produced SYNOT Games has risen rapidly among Europe's largest online casino brands as well as retail slot halls and is now available to a broader player audience.
"This partnership shows our commitment to expanding our reach into new regulated markets across the globe and we are looking forward to a successful partnership," Ivan Kodaj, CEO at SYNOT Games, said.
"We are delighted that SYNOT Games has joined the Playtech distribution network as its Casino software partner. Playtech's scale and distribution is a powerful offering for potential partners, and this is a great example of our commitment to partnering with the right and well-known companies to bring great content to regulated and growing markets," Tomasz Mogiła, Country Manager at Playtech, said.
Free Bets to be Banned in Ireland Under Landmark New Gambling Laws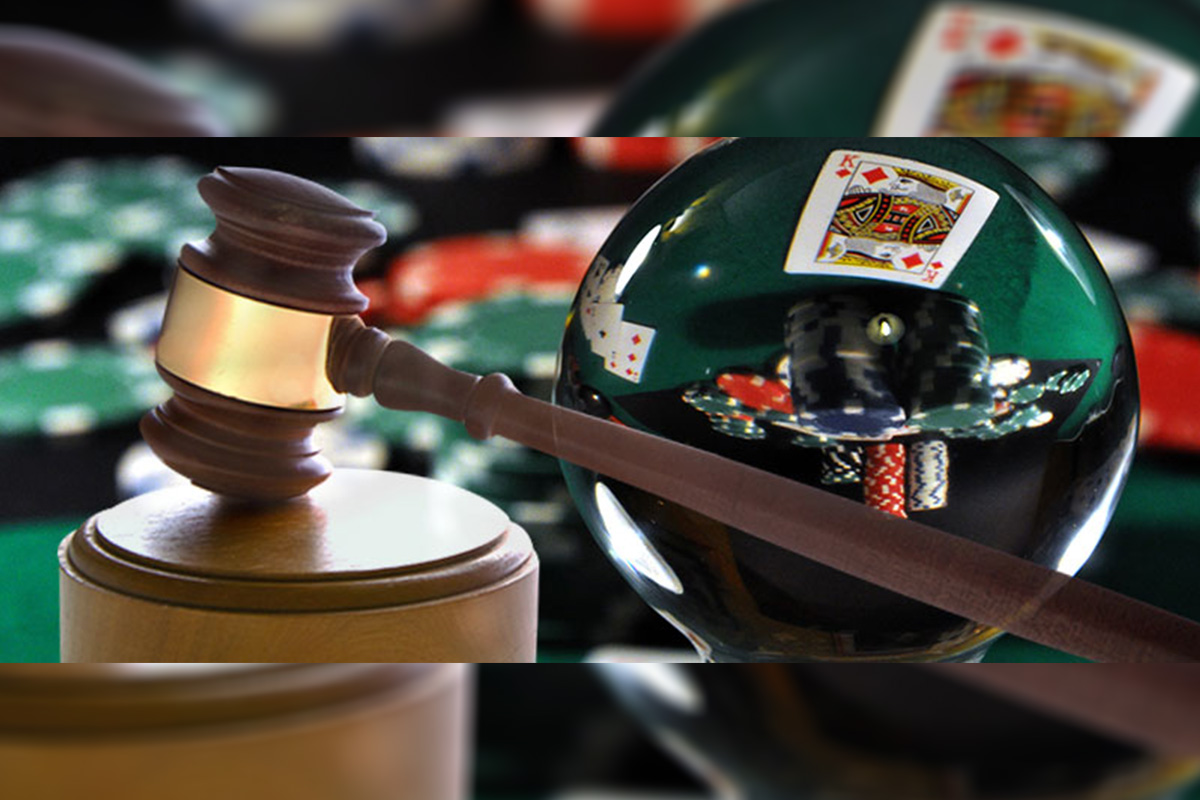 Reading Time:
< 1
minute
A proposal for new gambling laws in Ireland is calling for the banning of free bets in the country.
The newly proposed gambling legislation in Ireland also seeks to create a national gambling regulator in 2022. The regulator will be given powers to revoke or suspend gambling licences, and will be able to freeze accounts and block incoming payments to providers, while there will be no inducements or VIP treatment for certain gamblers.
A social impact fund meanwhile will also be established, which will place a levy on gambling companies, which will fund addiction treatment and other awareness measures. A self-exclusion register will be available to allow gamblers to restrict themselves from certain providers for a certain period of time.
Advertising is another area that will be subject to strict measures, with the new regulator able to issue codes around the time and frequency that gambling ads can appear on TV, radio and other media. Bans on ads which may appeal to children will also be put in place.