Global Gambling Market Report 2021-2025 Featuring International Games Technology Plc., Flutter Entertainment, Scientific Games Corporation and Galaxy Entertainment Group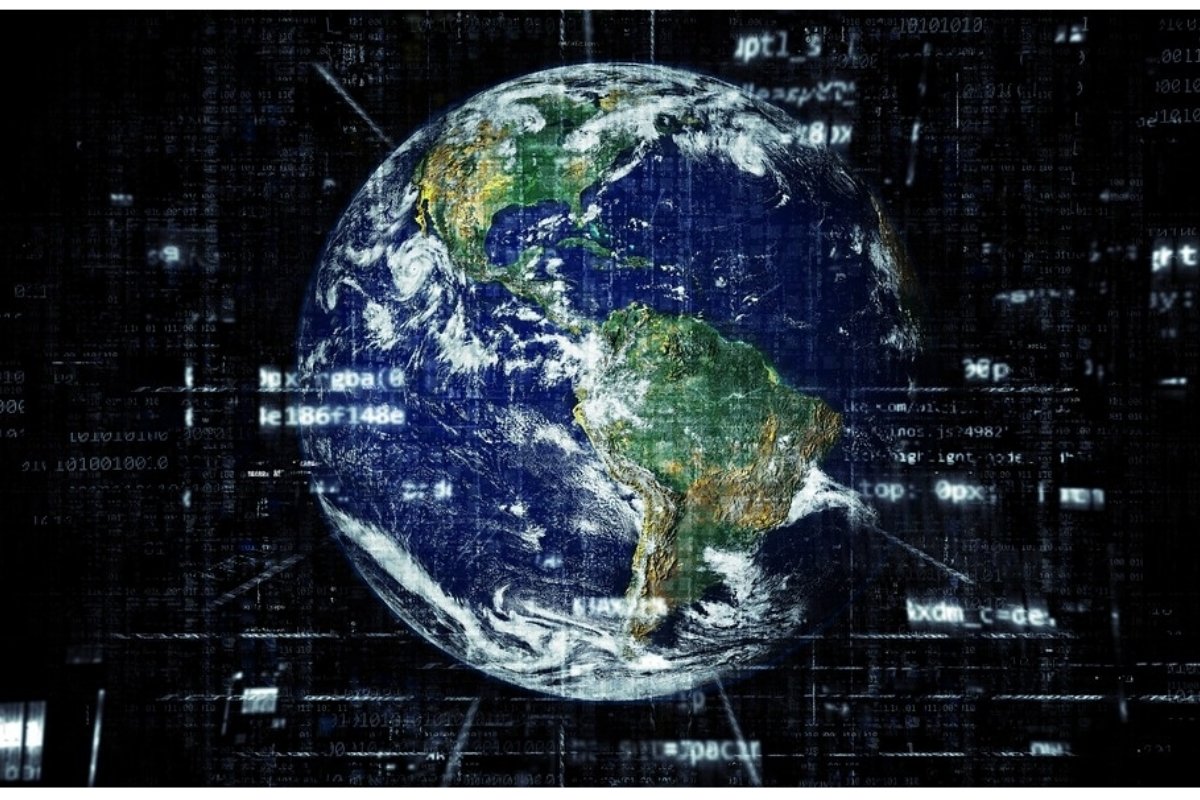 Reading Time:
3
minutes
The "Global Gambling Market: Size, Trends & Forecasts with Impact Analysis of COVID-19 (2021-2025 Edition)" report has been added to ResearchAndMarkets.com's offering.
This report provides an in-depth analysis of the global gambling market followed by analysis of its segments in terms of value. The report also consists of analysis of gambling market by value in regions such as Americas and Europe. The gambling markets of Italy, UK and France have been analyzed under the Europe region.
Under competitive landscape, different players in the gambling market have been compared on the basis of revenue generated and market capitalization.
The report also assesses the key opportunities in the market and outlines the factors that are and will be driving the growth of the industry. Growth of the overall global gambling market has also been forecasted for the period 2021-2025 taking into consideration the previous growth patterns, the growth drivers and the current and future trends.
The market observed moderate impact due to COVID-19 pandemic. Although, the global gambling market is forecasted to showcase positive growth through the forecast period (2021-2025). The market growth is estimated to supported by various growth drivers such as increasing spending capability, legalization of gambling in countries such as US, rising penetration of smart devices, hike in internet penetration, and overall increase in global population especially within those lying in between the ages of 20-64 years.
The market is also confronted by some challenges such as the negative perceptions surrounding the gambling market and lack of internet connectivity in developing countries. Emergence of bitcoins, growing number of mergers and acquisitions (M&A), use of augmented reality to enhance gaming experience and cloud gaming are some of the major trends existing in the market.
International Games Technology Plc., Flutter Entertainment, Scientific Games Corporation and Galaxy Entertainment Group are some of the key players operating in the global gambling market whose company profiling has been done in the report. In this segment of the report, business overview, financial overview and the business strategies of the companies are provided.
Key Topics Covered:
1. Executive Summary
2. Introduction
2.1 Gambling Industry: An Overview
2.2 Regulations on Gambling: An Overview
2.3 Gambling Market Segments
2.3.1 On the Basis of Product Type
2.3.2 On the Basis of Platform Type
3. Global Market Sizing
3.1 Global Gambling Market: An Analysis
3.1.1 Global Gambling Market by Value
3.2 Global Gambling Market: Product Type Analysis
3.2.1 Global Gambling Market by Product Type (Casino, Lotteries, Gambling Machine, Betting and Others)
3.2.2 Global Casino Gambling Market by Value
3.2.3 Global Lotteries Gambling Market by Value
3.2.4 Global Gambling Machine Market by Value
3.2.5 Global Betting Market by Value
3.3 Global Gambling Market: Platform Type Analysis
3.3.1 Global Gambling Market by Platform Type (Landbased, Computer and Mobile)
3.3.2 Global Landbased Gambling Market by Value
3.3.3 Global Computer Gambling Market by Value
3.3.4 Global Mobile Gambling Market by Value
4. Regional Analysis
4.1 America Gambling Market: An Analysis
4.1.1 America Gambling Market by Value
4.2 America Gambling Market: Product Type Analysis
4.2.1 America Gambling Market by Product Type (Casino, Lotteries and Others)
4.2.2 America Casino Gambling Market by Value
4.2.3 America Lotteries Gambling Market by Value
4.3 America Gambling Market: Platform Type Analysis
4.4 Europe Gambling Market: An Analysis
4.5 Italy Gambling Market: An Analysis
4.6 UK Gambling Market: An Analysis
4.7 France Gambling Market: An Analysis
5. COVID-19
5.1 Impact of COVID-19
5.2 Response of Market Players after Spread of Pandemic
5.3 Regional Impact of COVID-19
6. Market Dynamics
6.1 Growth Drivers
6.1.1 Improving Spending Capability Globally
6.1.2 Legalization of Gambling
6.1.3 Budding Internet Penetration
6.1.4 Hiking Penetration of Smart Devices
6.1.5 Growing Global Population
6.2 Challenges
6.2.1 Lack of Internet Connectivity in Developing Countries
6.2.2 Negative Perceptions on Gambling
6.3 Market Trends
6.3.1 Potential of Augment Reality (AR) Technology in Online Gambling
6.3.2 Emergence of Bitcoin Gambling
6.3.3 Cloud Gaming
7. Competitive Landscape
7.1 Global Gambling Market Players: A Financial Comparison
8. Company Profiles
8.1 Business Overview
8.2 Financial Overview
8.3 Business Strategy
International Games Technology Plc.
Flutter Entertainment
Scientific Games Corporation
Galaxy Entertainment Group

Swintt's Golden Reindeer spreads the holiday cheer in two new markets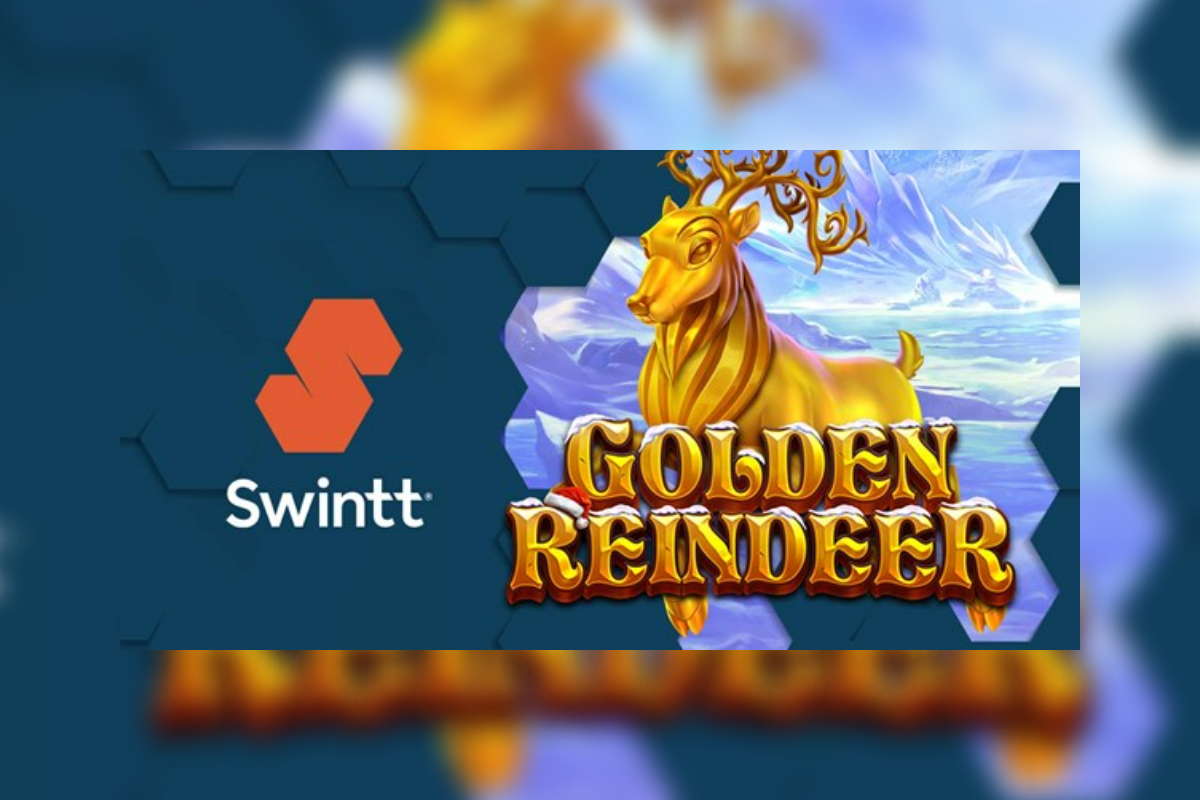 Reading Time:
2
minutes
One of the slot provider's top performing slot is set to bring more festive fun to MGA and SGA licensed operators this Christmas
In-demand slot provider, Swintt, is gearing up for the holiday season by making its popular Golden Reindeer slot available at all partnering casinos in Malta and Sweden.
Having been something of a staple in studio's Christmas catalogue since its release last year, players have already enjoyed the slot's 243 ways to win and festive Free Spins – and now it's time for those at MGA and SGA licensed casinos to get in on the action too.
Taking place across a 5×3 reel matrix, Golden Reindeer provides everything you'd want from a holiday-themed slot. The gentle ringing of sleigh bells and whistle of cold winter wind provides the perfect soundtrack for players as they go dashing through the snow in search of top wins of 14280x their bet.
Unique symbols to feature in the game are also perfectly suited for the season, with presents, stockings, snowmen, sleighs and Christmas trees making up the slot's higher-value icons. The theme is even extended to the more traditional ace-through-ten playing card values, with these lower-value symbols being adorned with baubles, bows and Santa hats to really hammer home the holiday spirit.
In terms of the game's features, the two symbols players need to look out for are the titular golden reindeer and jolly old St Nick, who acts as the game's scatter. The former is substitute wild that can replace any regular icon to form winning paylines, while the latter is used to trigger the bonus round.
In order to activate this fun, festive feature, players need to land three or more scatters anywhere on the reels within a single spin. When they do, they'll receive between 8 and 20 Free Spins – depending on the number of triggering symbols – before being transported to a new set of supercharged reels.
With both the background and music changing to herald the start of the feature, here players will get to enjoy their bonus games with the added incentive that the golden reindeer will now add a prize multiplier to any wins that it completes. Landing more reindeers obviously results in more multipliers being added together, with a maximum boost of 15x really helping players increase their feature wins.
Golden Reindeer has already proved to be one of Swintt's top performing slots in other markets, and the provider is confident that it will continue to spread the festive cheer on its extended re-release.
David Mann, Chief Commercial Officer at Swintt, said: "Christmas has always been a time for giving – and this year we're giving back to players at Malta and Sweden-licensed sites by making our popular Golden Reindeer slot available to them for the first time.
"The game has already proved to be one of the most successful slots in the Swintt line-up and we're delighted to be able to share its magic with a brand new audience just ahead of the festive period."
Scout Gaming Group leverages GBG technology to enhance affordability checks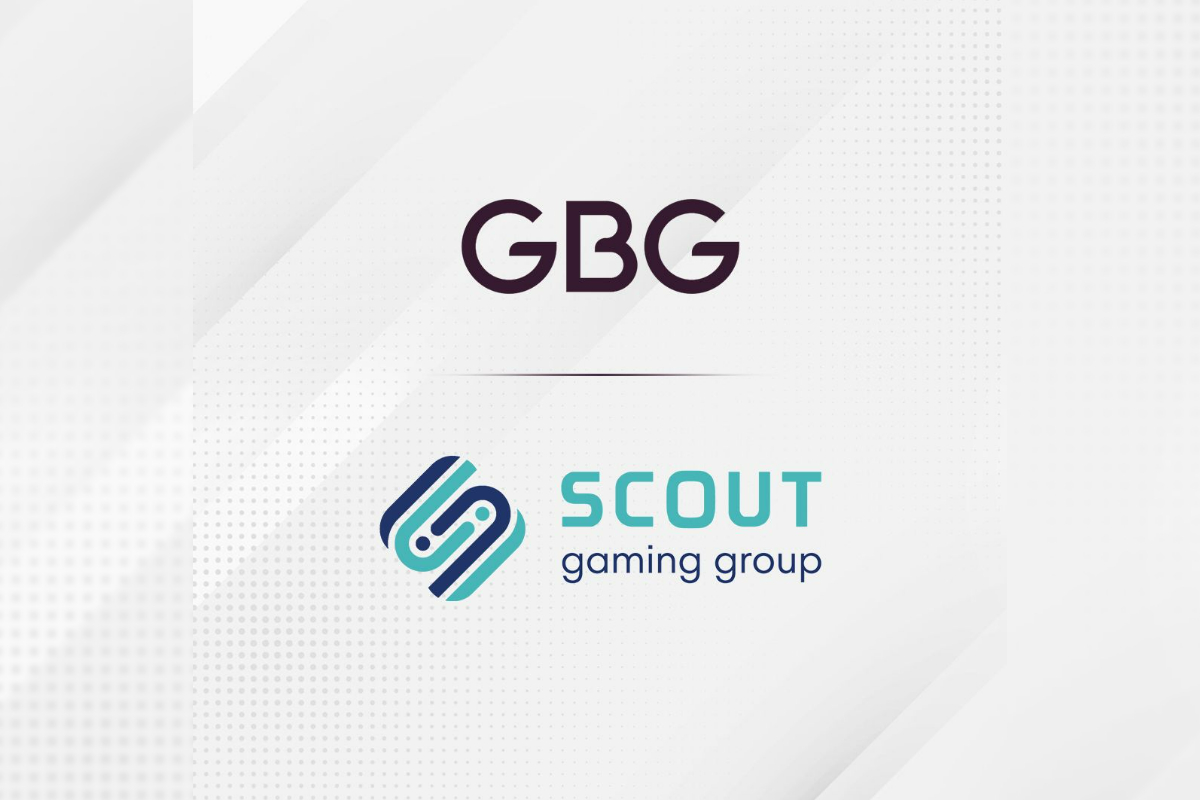 Reading Time:
2
minutes
Scout Gaming Group has joined forces with GBG, the experts in digital identity, to further enhance its commitment to responsible gaming. Scout Gaming will leverage GBG's technology to automate affordability checks so that it can better protect players from gambling beyond their means.
Scout Gaming is committed to offering a great customer experience, while safeguarding all players. By leveraging GBG's identity verification, affordability and anti-fraud solutions, Scout Gaming will be able to:
Leverage geo-affordability indicators: Assess a player's risk of gambling beyond their means based on postcode-level data, such as their area's average property values and typical negative financial indicators.
Improve compliance and prevent money laundering: GBG's technology ensures that identities are quickly and securely verified, while any Know Your Customer or Anti-Money Laundering issues are flagged instantly.
Deliver a smooth customer onboarding experience: GBG's affordability checks run in the background in real-time, ensuring that Scout Gaming can minimise friction for players and improve the customer experience. Scout Gaming is also replacing manual document checks with GBG's IDScan – a digital solution that automates the verification process – making it easier for Scout Gaming to onboard the 'good' players and identify the 'bad' actors in real-time.
Andreas Sundal, Chief Product Officer at Scout Gaming Group, said: "Scout Gaming is committed to a best-in-class approach to compliance. GBG's extensive experience in the sector and its smart technology, allows us to deliver exactly that while making it easier to maintain, manage and improve our KYC and AML processes."
Amy Watkins, Gaming Sector Specialist and New Business Development Manager at GBG, said: "Automating the identity verification process of players is becoming vital in the fiercely competitive gaming sector, not just to meet regulatory requirements and mitigate fraud, but to deliver the very best customer experience too. We've worked with Scout Gaming to deliver a tailored solution that will ensure it can quickly and securely verify an individual and make the on-boarding process as smooth as possible. The company will also be able to flag potential issues, whether that be fraud or affordability, in real-time."
Kalamba Games brings Egyptian grandeur, thrills and wins in Pharaoh's Reign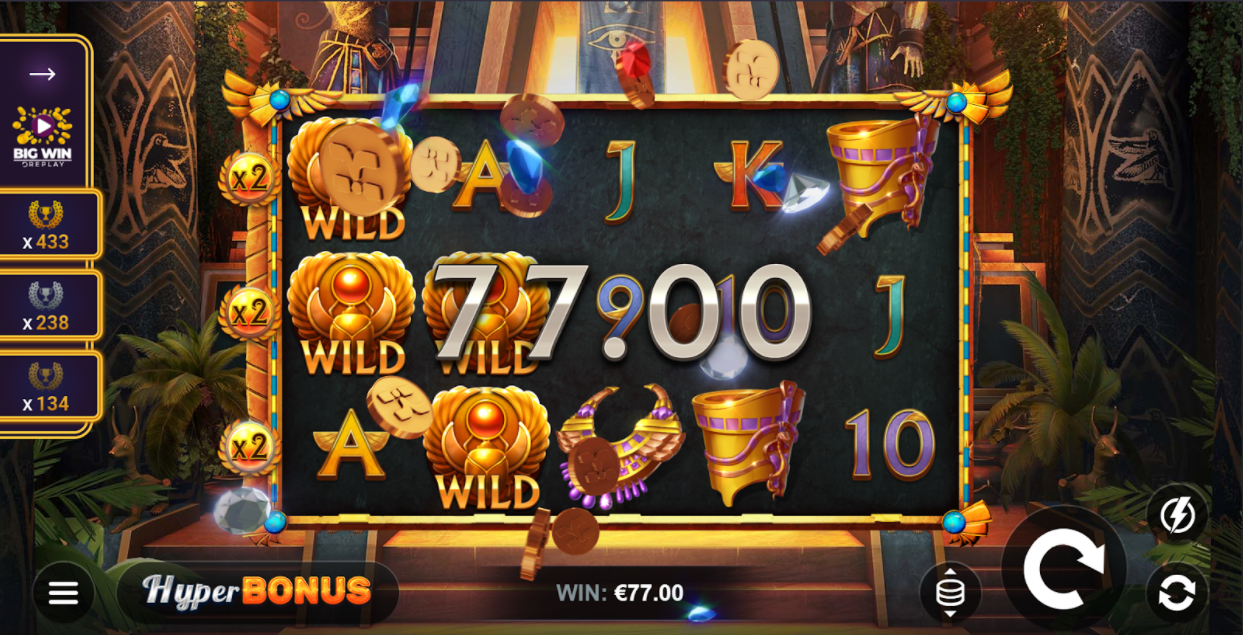 Reading Time:
< 1
minute
Kalamba Games is rounding off its 2021 roster of immersive and engaging games with its latest release, an Egyptian odyssey set during a Pharaoh's Reign.
The epic game offers players the chance to take a trip of a lifetime in a classic Egyptian-themed slots adventure boasting one of the studio's most entertaining feature sets yet, with morphing symbols that shift like the desert sand itself.
Following on from Kalamba's equally exotic recent hits such as Caribbean Anne 2 and Lady Lava, Pharaoh's Reign sees the return of the studio's signature feature K-Cash, which triggers if the player's Wild morphs into a K-Cash Wild, awarding the amount displayed.
If the Wild morphs into a Cashpot symbol, the meter builds and players could win one of five Cashpot levels at the end of the FreeSpins round.
The 5×3 reel set and maximum win of 2,400x the bet treats players to a glittering and spectacularly animated, fun-filled journey through one of history's most glorious eras.
Alex Cohen, COO and Co-Founder at Kalamba Games, said: "No-one does the classics quite like Kalamba! We've taken a much-loved theme and given it our own trademark gloss, in what is a grand and beautifully rendered Egyptian experience.
"It's been another great year of thrilling games for us and Pharaohs Reign is the perfect way to sign off 2021. We're looking forward to seeing how players and operators enjoy the game and we can promise a whole lot more top-quality entertainment coming in the new year."