Adverty partners with Azerion to further strengthen in-game advertising's programmatic reach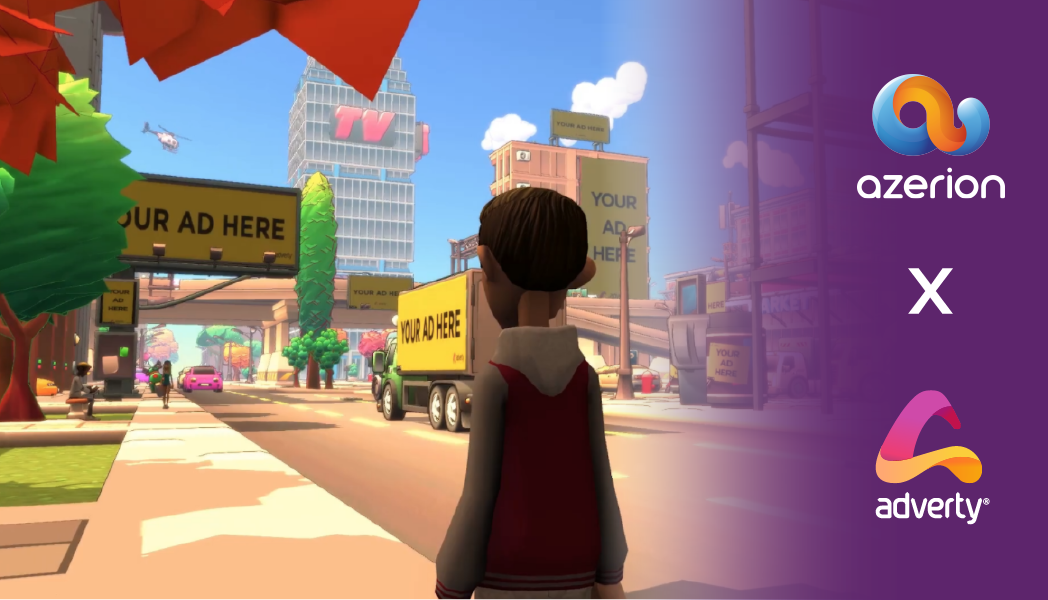 Reading Time:
2
minutes
The partnership with Azerion's premium advertising platform (Improve Digital), designed to enable more advertisers to leverage its market-leading programmatic in-game offering. The partnership and integration are planned for an October 2021 launch.
Adverty, the leading in-game platform for advertisers, agencies and game developers, has announced a partnership with Azerion's premium advertising platform (Improve Digital), which will increase its programmatic reach for brands and advertisers looking to enter the increasingly influential world of gaming.
Adverty delivers unobtrusive advertising which connects brands and audiences through its revolutionary and patented technology, built specifically for gaming. The partnership with Azerion and its platform integration with Improve Digital will allow buy-side clients to access Adverty's innovative In-Play™ and In-Menu™ ad formats in mobile games at scale. The partnership has already activated in-game advertising campaigns with brands such as Calvin Klein, and will launch in full during October 2021, once the technical integration of platforms is complete.
Azerion already has a strong foothold in the gaming industry, with an extensive and diverse catalogue of 16.700 game titles attracting in excess of 1.5bn content views per month.
"We are delighted to partner with Azerion as we scale to more advertisers interested in the emergent power of in-game advertising. This development enables our team to bring Adverty's seamless in-game inventory to a wider range of brands and agencies," says Tobias Knutsson, CEO of Adverty. "Azerion has rightly been focused on gaming at a time when advertisers are waking up to the untapped potential of this burgeoning media channel."
Daan Boekestein, VP Product at Azerion, comments: "With this exciting partnership we are able to provide even more opportunities for brands to effectively reach and engage with premium gaming audiences through new and innovative in-game ad formats. Azerion's growing ecosystem is providing additional monetisation opportunities for media businesses whilst vastly improving reach for advertisers."
This news follows Adverty's unprecedented growth on the supply-side recently, having signed partnerships with TapNation, Mamboo Games, Lucky Kat Studios, Goldtown Games and Playducky. With interest in in-game advertising soaring, not to mention Adverty's collaboration with Oracle's Moat for third-party ad verification and its recent US patents granted for its work around in-game viewability, the collaboration comes at an exciting time.

Snax Launches New App that Turns Players into Movie Makers with Interactive Gameplay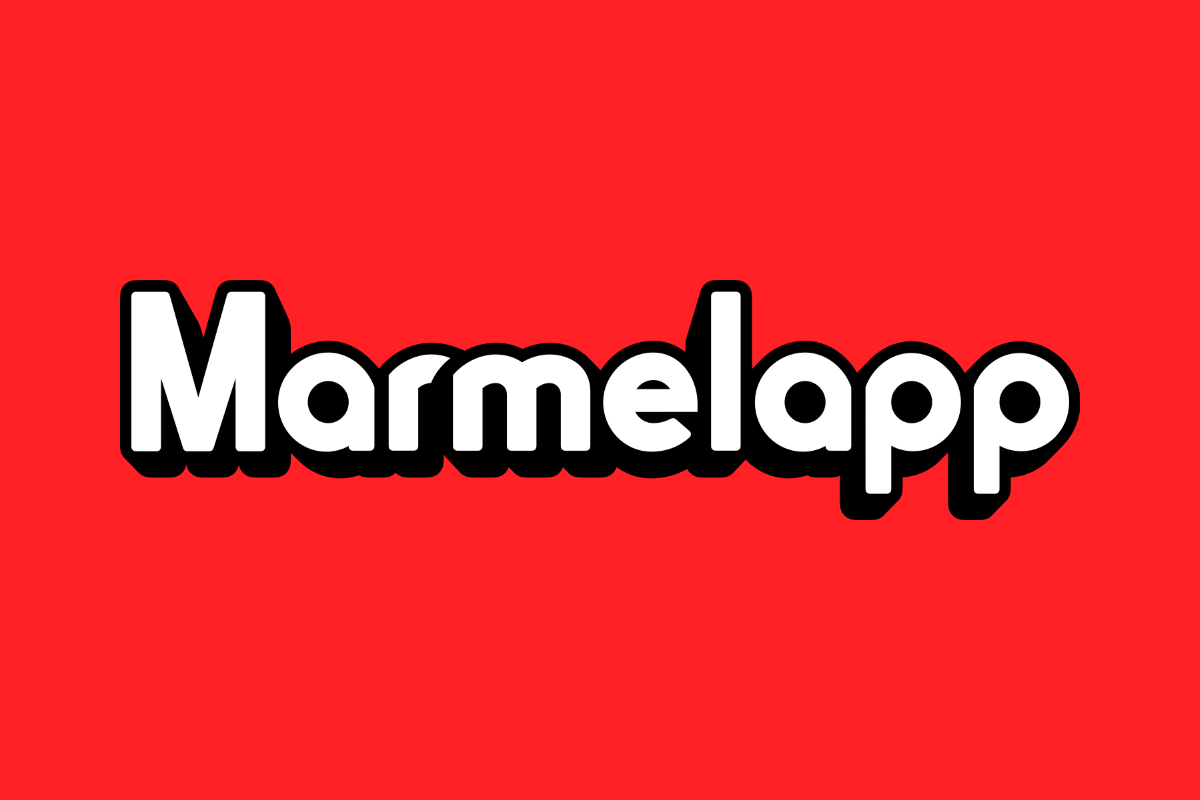 Reading Time:
< 1
minute
The future of interactive movies has arrived. Paris-based startup Marmelapp has released Snax, an app that combines movies with interactive gameplay to give the player control over how the story progresses. Players become movie makers by making choices with bitesize content and solving fun puzzles.
Snax combines movies with interactive gameplay to give the viewer control over how the story progresses. Choose which direction to go, where to hide, how to react and more as the story unfolds. Use the 360 mode to look around before making decisions. Viewers will also encounter puzzles during gameplay, and hits are available for those who get stuck.
Reviewer dxlyen gave Snax five stars and said, "Perfect for the spooky season! It really makes you think, there are cool features like 360 mode, and it's really like you're actually there. But get this, you don't need any account or anything! And btw the effect it makes when you open the app is so satisfying. Really needs more recognition."
Nasia2006 said, "Just from the first episode, I am hooked on this app! It really makes you think, and it's a very interesting app!! Best thing I could have ever downloaded, honestly!"
Snax is free to download on the Apple App store and offers free gameplay options. Subscription options are available within the app for premium features and unlimited content. Subscriptions are available for one week, one month, and one year.
Game ON Mid Sweden reveals Investor & Publisher Connector event for budding Nordic game developers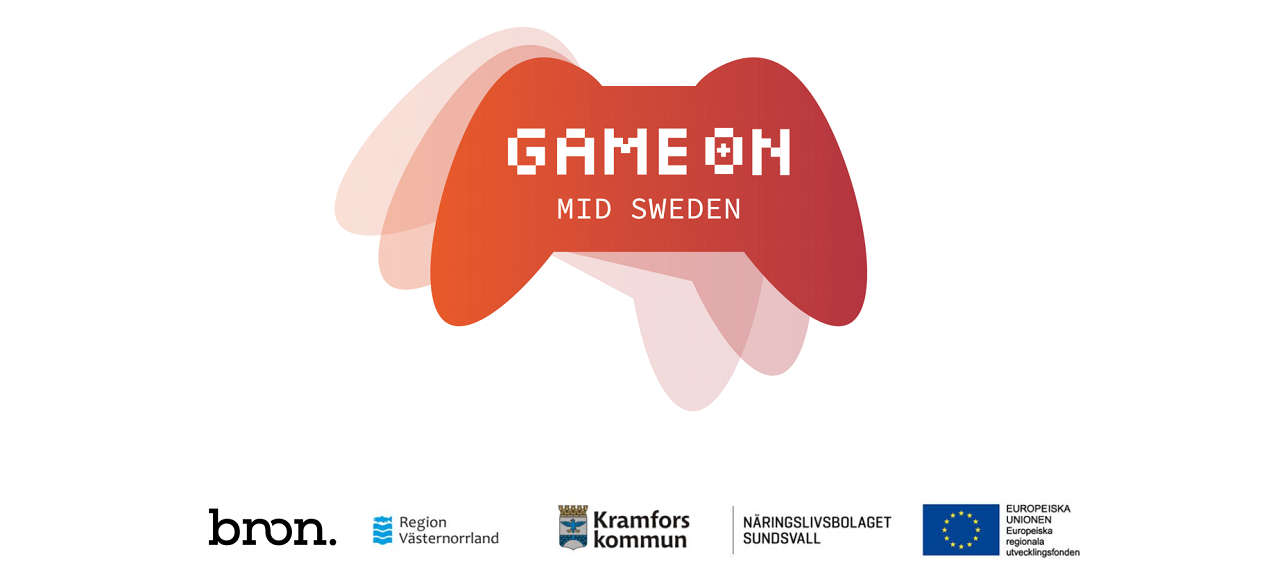 Reading Time:
3
minutes
Mid-Sweden's biggest gaming hub launches a series of free workshops ahead of Investor & Publisher Connector, in partnership with Steel Media
Game ON Mid Sweden has announced Investor & Publisher Connector, an exciting new virtual matchmaking event for hopeful game developers, taking place on 1st November. Hosted in partnership with Steel Media, the free event will offer the next generation of Nordic games developers the opportunity to meet with publishers and investors with the aim of securing support/investment/building contacts. Aspiring game developers had the chance to take part in a series of free business development workshops.
Investor & Publisher Connector will give prospective developers and designers the opportunity to kickstart their careers, forging a name for themselves among key investors in the gaming industry. During the session, game developers will be matched with organisations and individuals best suited to their needs and give them the opportunity to present their ideas and game concepts. Ahead of the event, game developers had the opportunity to take part in educational workshops to ensure they are fully prepared to meet with investors and publishers.
Game ON Mid Sweden brings education and contacts to people to help them to make their way into the game industry. It works with mentors and industry experts from across the world to provide the necessary resources to support new developers. It aims to advise, equip and inspire participants, supporting their success and encouraging them to thrive in their newly developed areas of expertise. With a focus on growth, development and recognition in Sweden's booming gaming sector, Game ON Mid Sweden guides these hopeful developers to the next stage of their budding careers.
As the global gaming industry continues to grow, Sweden stands out above the rest. In the last year, around one billion players have played a game made by the Swedes. The growth from 2009 to 2019 was substantial, including a 25- fold increase in total revenue from €91 million to €2,318 million according to the Game Developer Index.
Patty Toledo, Project Lead at Game ON Mid Sweden, saw the potential that the country has to offer and knew she had to seize the opportunity to showcase the outstanding talent that is in Sweden. Patty Toledo didn't just stop there, extending Game ON Mid Sweden to drive success in other Nordic countries that also need support and guidance.
"The gaming industry continues to build and grow and it's my job to ensure that mid-Sweden is not left behind and has an equal chance against the rest of the world", says Patty Toledo Project Lead at Game ON Mid Sweden. She continues, "It is great to get the support from big names like Steel Media, and to have 9iNTERACTIVE and LEGENDARY.VC participating in such a life-altering event for these hopeful developers."
"A tremendous obstacle to becoming established in the games industry is being well connected with like-minded people, this Investor & Publisher Connector will help developers to meet and further build on these relationships. I cannot wait to see what is next."
Ahead of  Investor & Publisher Connector, Game ON offered multiple free workshops, to give participants the opportunity to be as prepared as they can be for the main event. These included "How to create a pitch deck" by PR guru Jacki Vause, CEO and Founder of Dimoso, "How to improve and showcase your game" by Sophia Drake, expert in supporting Indie Developers and organiser of Steel Media's event The Big Indie Pitch.  But the students and first time teams are not left behind, as Game ON is offering them a feedback pitching session on November 11. In this practice session, developers will pitch to publishers in an informal setting and receive tips and advice on how they should expertly present not only their games but themselves.
CYPRUS HEADQUARTERS OF OUTFIT7 SET TO SUPPORT FURTHER COMPANY GROWTH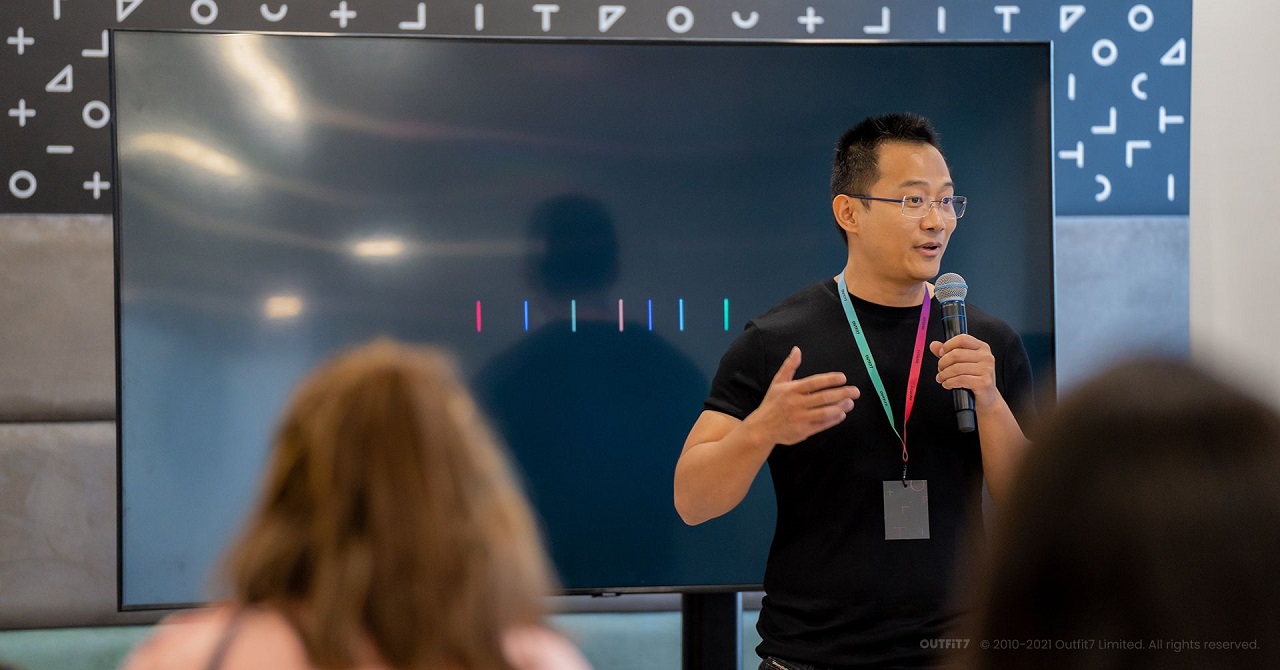 Reading Time:
2
minutes
Outfit7 has moved its global and Cyprus headquarters into new offices in downtown Limassol, just months after announcing the company's ambitious new expansion and repositioning strategy. The office was unveiled during the company's partners-only event, Outfit7 Cyprus: Game On. The headquarters are home to company leadership and an expert team working across product research and development, updates, sales, and communications. They are set to welcome even more local and global talent in the coming months, with dozens of positions opening up.  
This is the latest in a run of successful moves for the company. Outfit7 announced its vision for the future, which includes expanding its mobile gaming portfolio into new genres and IPs, back in May 2021. Since then, its newest release, My Talking Angela 2, became the hit mobile game of the summer and achieved 120 million downloads in its first two months alone. It also launched the world's first talking-animatronic streamer, made in cooperation with Huge! Play, called the GameBud™ Talking Tom.
"Our vision is to become a next-gen entertainment leader," said Yanhao Wu, CFO and Board Member at Outfit7. "And we are making that vision a reality. We've been headquartered in Cyprus for over a decade and have built a strong presence here over that time. And just like the rest of the company, in line with our continued growth, it's time to expand here."
The office wasn't the only announcement made during the exclusive event. The company also presented its upcoming titles, including Mythic Legends, an auto-chess-inspired mobile game with an asynchronous multiplayer mode and advanced progression system. The endless runner Talking Tom Gold Run 2 is set to be the latest addition to the award-winning Talking Tom & Friends gaming universe, taking users on an action-packed chase through time and space. The final game is a life simulation title with deep choice-based storytelling and evocative visual narratives.