Esports Integrated (ESI) Announces the Success of Malaysia Esports League 2021 (MEL21) and the Closing of MEL21 National League (Nationals)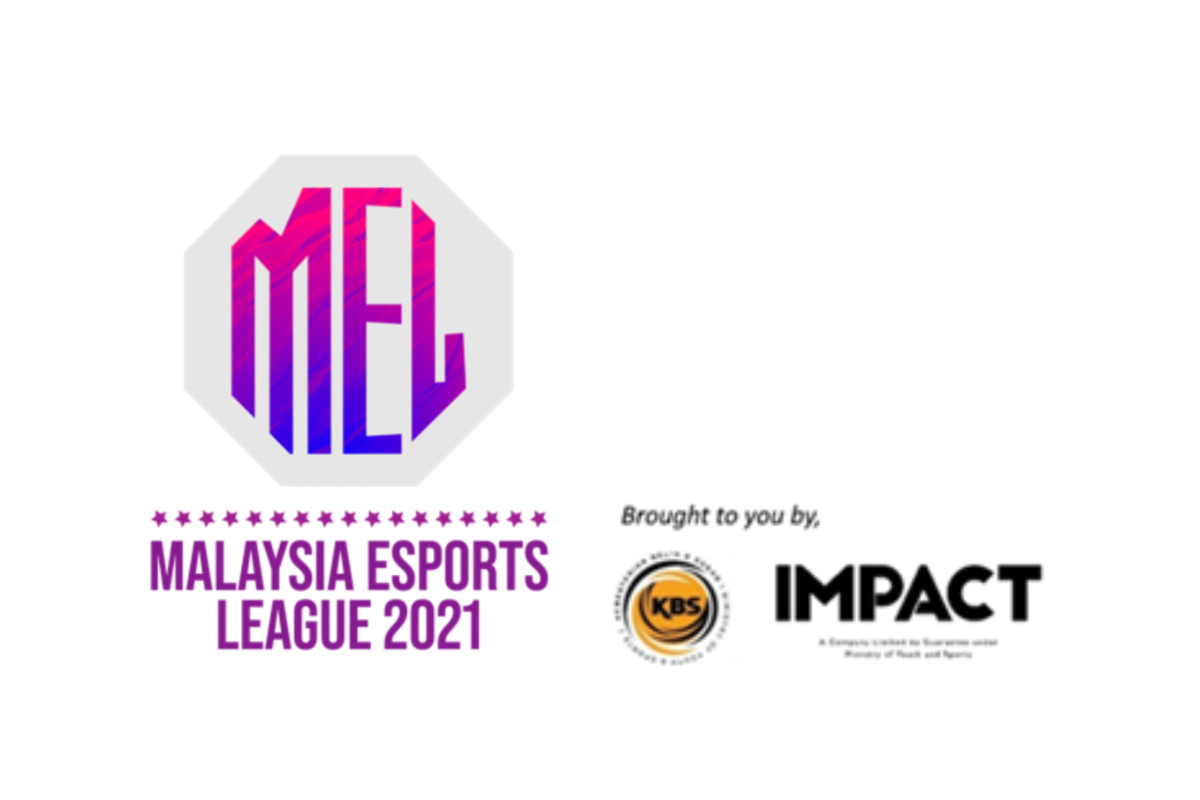 Reading Time:
3
minutes
Esports Integrated (ESI), an initiative under the purview of the Ministry of Youth & Sports (KBS), today announces the successful organisation and completion of Malaysia Esports League 2021 (MEL21) Nationals. The inaugural nationwide esports league for grassroots was held in 2 stages; State Leagues on 10 July till 8 August 2021 and Nationals on 14 August till 31 August 2021.
A total of 288 players from 64 teams representing 13 states and 3 Federal Territories competed in MEL21 Nationals in 4 game titles; PlayerUnknown's Battlegrounds Mobile (PUBGM), Mobile Legends: Bang Bang (MLBB), EA Sports FIFA21 and Dota 2. Winners of each category brought home RM20,000 prize money, champion's medal and the title of MEL21 National Champion. MEL21 was organised by ESI in collaboration with 16 state esports associations. Almost 30,000 local grassroot players registered for the fully virtual competition, held in accordance with the SOPs set under the National Recovery Plan – Phase 1.
For PUBGM, matches were held on 14, 15, 16 August with 22 August 2021 as the Final match day. 15 rounds were held throughout 4 tournament days using point system format, competing in 3 maps, Sanhok, Erangel and Miramar. Team Farang Guerrilla from Selangor emerged victorious, with the highest kill count of 13 during Final day. Team Farang Guerilla consists of Adib Syazwan bin Abd Razak (team captain), Nur Muhammad Safiuddin bin Abdul Jabar, Muhammad Abbas bin Saufi and Mohammad Helmi Eizlan bin Mohammad Ehsan.
For Dota 2, group matches were held on 17 & 18 August 2021. All 16 teams were split into 4 groups competing in a league format in "Best of 1" matches before moving into knockout rounds. "Best of 3" matches were held during the knockout rounds, with 4 league group winners progressing into Upper Bracket, whilst 4 teams with the highest points moving into Lower Bracket. Team Thanks from Sarawak emerged victorious in the final match against ANIMALS from Selangor, coming back from 2-0 deficit to win the match in the fifth game with the score line of 2-3. Team Thanks consists of Benedict Chin Kuok Hong (team captain), Nelson Chin Kuok Chiat, Raymond Then Wan Jia, Nicholas Chin Kuok Chun and Low Kin Siong.
For FIFA21, matches were held on 20, 21 August with 27 August as the Final Playoffs. 16 players were split into 4 groups during the initial league round before winners from each group progressed into the knockout stage during Final Playoffs. Kedah's Muhammad Faiz Hariry (AKA OrangeFavLain) emerged as the champion, beating Perak's Kamil Al Amini bin Jamalludi Al Amini (AKA MAXNEVIS) with golden goal in Game 3, after both players were tied in 3-3 in Game 1 & 2.
For MLBB, matches were held on 23, 24 and 30 August, before culminating in the Final Playoffs on 31 August 2021. 16 teams were split into 4 groups during the initial league stage before winners of each group progressed into the Upper Bracket knockout round and 4 teams with the highest points moving to Lower Bracket knockout round. Penang's Cyduken emerged victorious over Terengganu's Mikey with a score line of 3-0. Cyduken consists of Aiman Zairie bin Anuar (team captain), Muhammad Hakim bin Adanan, Muhammad Nabil bin Japri, Ahmad Zaki bin Ibrahim and Mohamed Aiman Solihin bin Mohamed Iqbal.
"With the success of the inaugural MEL, KBS through ESI are planning to continue hosting it on an annual basis to continue to support grassroots development of the esports ecosystem in Malaysia," said Ahmed Faris Amir, the Chief Executive Officer of ESI.
"In the future edition of MEL, we hope to have more female players participating and that MEL will be more racially diverse as well," he added to the media when asked about MEL improvement plans during the press conference.
All matches were livestreamed on the national esports tournament platform, esukan.gg and ESI's Facebook page. A total of 2.2 million video minutes were viewed, and 700,000 total views were recorded throughout MEL21 Nationals. This exemplifies the local esports community's appetite for exciting and competitive tournaments for the grassroots. The number of views exceeded ESI's initial projection of 100,000 views.

AGB confirms return of ASEAN Gaming Summit in March, 2022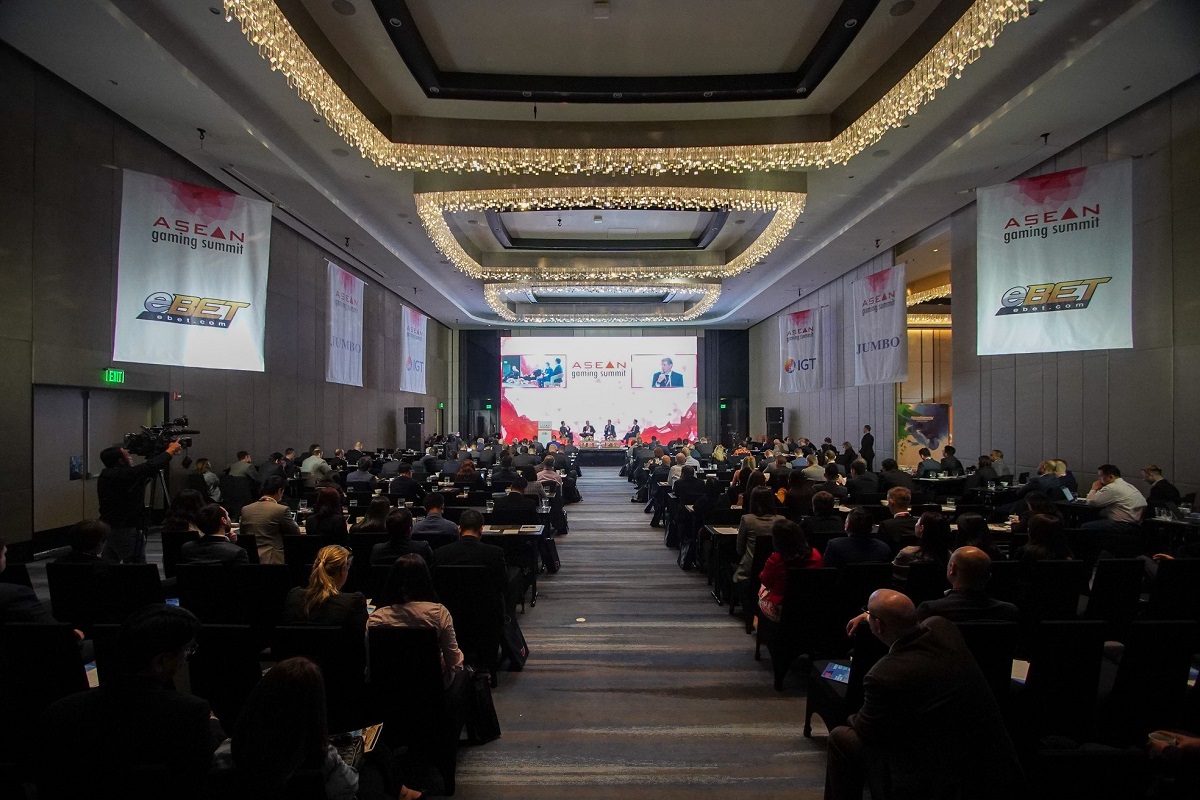 Reading Time:
< 1
minute
Asia Gaming Brief, the organizer of regional gaming conference the ASEAN Gaming Summit, has confirmed the much-awaited return of its yearly conference on 21-23 March, 2022, at the Shangri-La at the Fort in Manila.
The conference, known for gathering influential gaming executives from the Philippines and across Asia, has been on a two-year hiatus as Covid-19 made it impossible to safely host a physical event.
However over the last few months, Manila in particular, has been making enormous strides to reopen its economy. Just this week, Metropolitan Manila Development Authority (MMDA) Chairman Benjamin "Benhur" Abalos Jr. announced that Manila's population is expected to reach 92 percent vaccination status by December. This has given Asia Gaming Brief confidence about the viability of its planned March dates in 2022.
"We're excited to be able to bring back the ASEAN Gaming Summit next year, and we are encouraged by the rapid vaccination rate in the Philippines, particularly Metro Manila," said Felix Ng, conference director at Asia Gaming Brief.
"We're now gearing up to bring the industry its first conference in Manila post-pandemic, aimed at reigniting growth in one of Asia's biggest gaming jurisdictions. We look forward to welcoming anyone looking to reconnect with the gaming industry in Asia once again."
The three-day event is expected to bring around 300 gaming executives from Asia's land-based and online gaming industry, including the region's regulators and government officials.
"Our 2022 event will be bringing back our world-class conference, with a packed agenda made up of some of the industry's most influential players. Taking center stage this year will be our networking activities – which are aimed at bringing business partners together, new and old," Felix Ng highlighted.
The ASEAN Gaming Summit will be held on March 21-23, 2022 in Manila.
Establishment of New Gambling Regulator in Singapore Faces Delays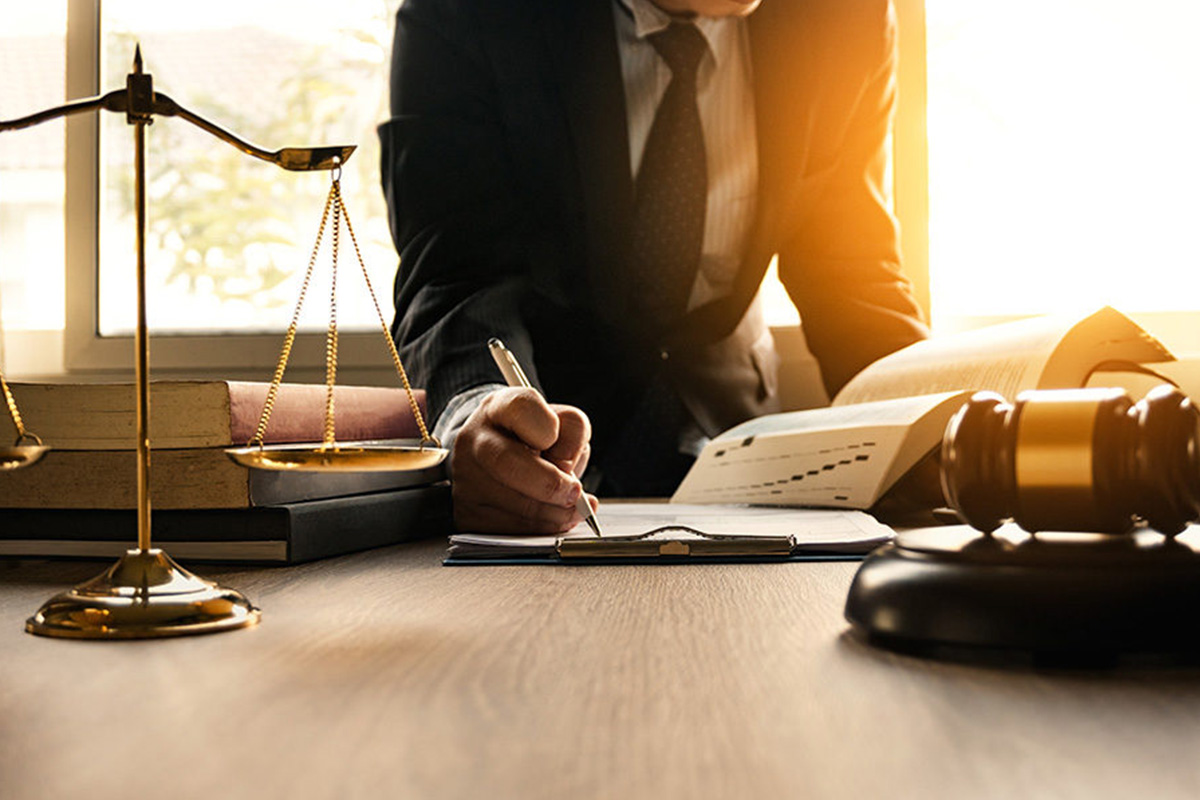 Reading Time:
< 1
minute
The establishment of a new gambling regulator in Singapore has been delayed.
In July, the Ministry of Home Affairs (MHA) had said it wanted to launch a new gambling regulator, the Gambling Regulatory Authority (GRA), this year but Tan Tee How, Casino Regulatory Authority chairman says the schedule has been delayed.
He said the Covid-19 pandemic had made it difficult for the CRA officers to focus on creating the new regulator; a process that requires "intensive face-to-face discussions". It is unknown if the new gambling regulator will finally be launched this year.
The proposed changes by the Ministry of Home Affairs included fines of up to $500,000 and seven years imprisonment for an operator of illegal gambling services.
Another amendment would allow physical social gambling among family and friends while online social gambling among families and friends would remain banned "due to the complexities of differentiation."
The MHA also wants to introduce a prize cap of SGD100 (US$74) for mystery boxes, arcade games and claw machines arguing that this will be sufficient to address the inducement effect of high-value prizes, without increasing the regulatory burden on operators.
Singapore's gambling regulation is currently supervised by various government agencies. Casino Regulatory Authority regulates the casinos, while MHA's gaming regulatory agency regulates remote gambling services and fruit machines.
QTech Games secures more premium content with NetEnt deal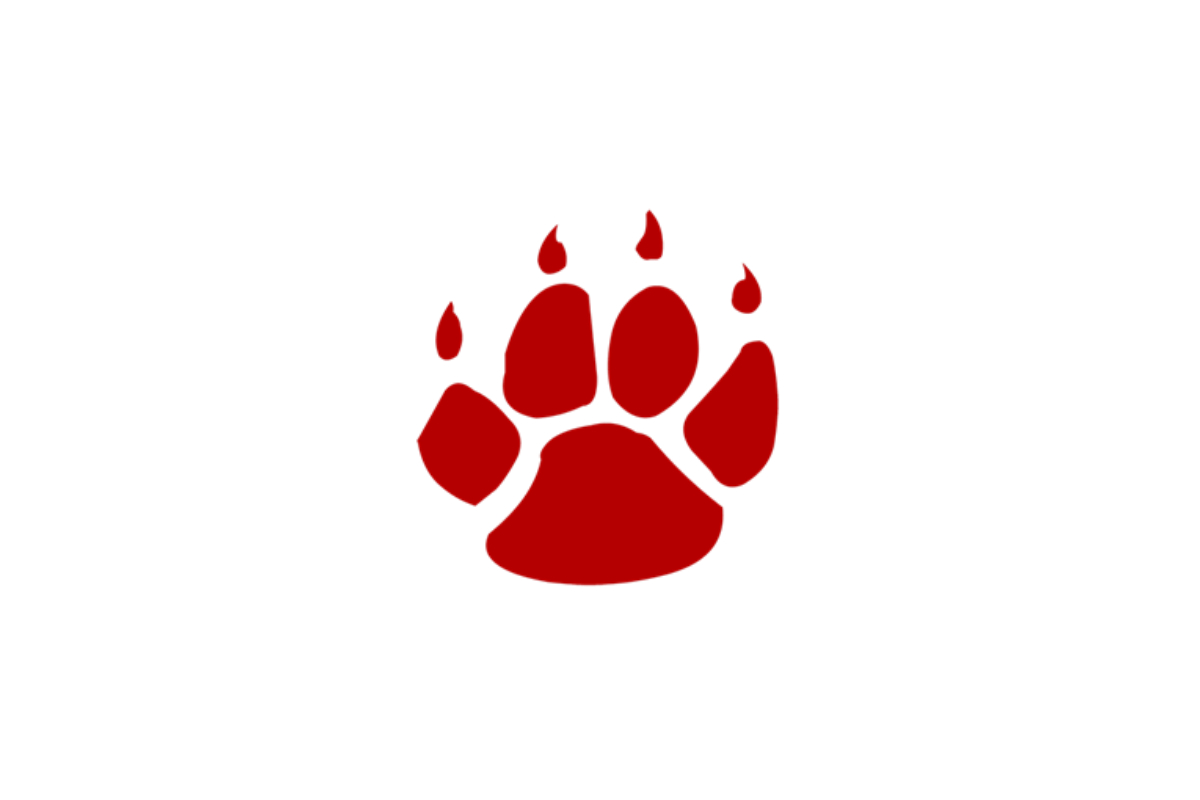 Reading Time:
2
minutes
Leading distributor extends its premier portfolio with more top slots from revered supplier
QTech Games, the number-one games distributor across Asia and all growth markets, has announced its latest top-flight partnership with premium casino content supplier, NetEnt.
Under the terms of the new deal, NetEnt's award-winning portfolio of slots has been integrated and targeted for QTech Games' clients and their players, adding more muscle to a powerhouse platform setting the pace for bringing the best online games to market across developing territories.
Now, this ever-evolving production line will help bolster QTech Games' comprehensive catalogue of gaming domains, part of a definitive one-stop shop for global operators, known as QTech ONE™. In addition to incorporating NetEnt's revered suite of slots, QTech Games will also be able to harness powerful and popular engagement mechanics, which serve to promote player engagement and retention with every spin.
The agreement organically widens NetEnt's worldwide footprint, opening up a raft of emerging markets for accelerated growth. As the fastest-growing distributor over the past few years, QTech's platform is localised for each region with native mobile apps, robust reporting and marketing tools, and 24/7 local-language support.
Ulf Norder, CCO at QTech Games, said: "We're thrilled to be partnering with NetEnt whose jaw-dropping games rank among the finest on the market. The QTech Games platform is integrated with the best games from the planet's top providers – and NetEnt now sits at the top of this ramified tree.
"Their ability to drive engagement and digital dwell-time with their immersive gameplay and clever mechanics neatly embrace QTech's shared emphasis on innovative tech driving a superior gaming experience for all players – wherever you set your scene among a range of exciting markets. These slots are certain to appeal to different demographics across assorted territories, so we can't wait to see the results."
Earlier this year, QTech Games broke further ground as the leading distributor across emerging markets with the launch of an industry-first, cross-supplier rewards feature, Network Progressive Jackpot, unpacking a cutting-edge acquisition and retention toolbox for its global partners.