TVBET goes live in Kenya and Nigeria via Sahara Games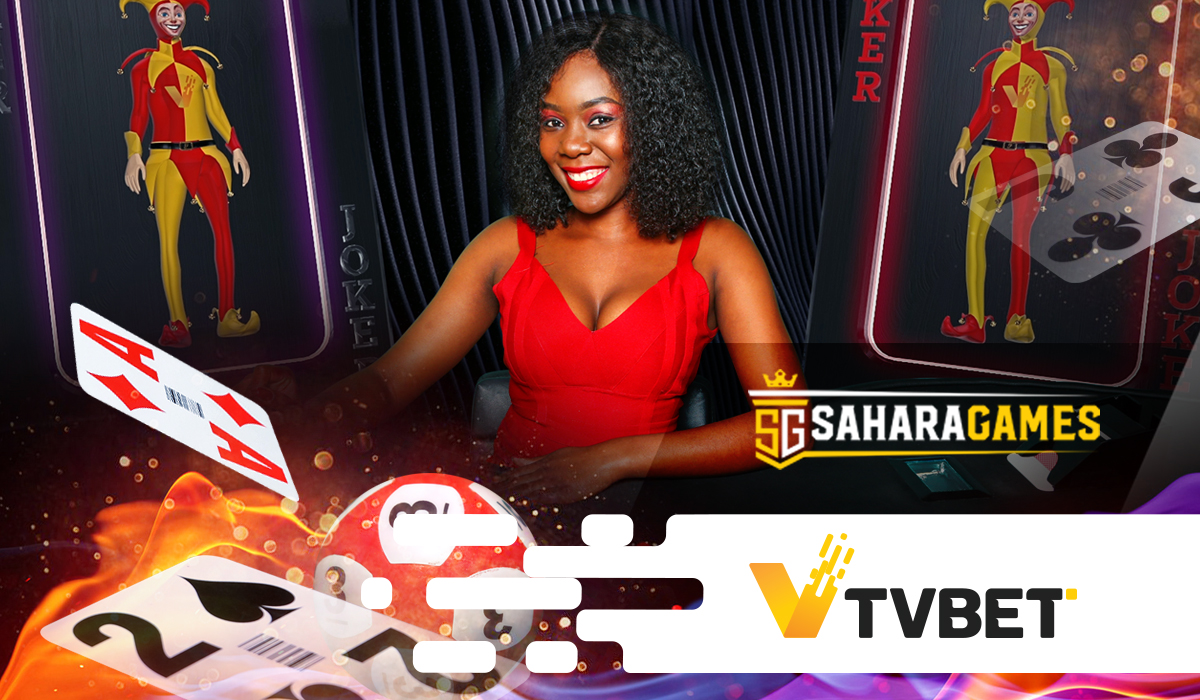 Reading Time:
< 1
minute
The world's leading provider of live-streaming games, TVBET continues to expand in Africa through a partnership with Sahara Games. 13 live games of TVBET are already available for players at Sahara Games Kenyan and Nigerian websites. With this deal, the provider will be able to strengthen its position in the region, while the operator will be able to offer even more opportunities to its players.
The expanding TV games provider company is committed to offering products that meet the needs of its customers while continuing to expand its network of partners in various countries. This time, TVBET has launched its products at two regional Sahara Games' websites, and now its games are available for Kenyans and Nigerians. TVBET products are high-quality live card and table games and lotteries. Professionally hosted by fully trained and experienced TV presenters, TVBET beams the games live using the cutting edge webcam and HD streaming technology.
Sahara Games operator is a part of Sahara Game Technology Corporation. The Sahara Game Technology Corporation is an omnichannel gaming company offering sportsbook and casino games for both land-based and online players. Sроrts орtiоns listеd оn thе Sаhаrа Gаmеs wеbsitе inсludе betting on football, basketball, tennis, volleyball and other "traditional"
sports, betting on virtual sports, e-sports, various casino games, live casino, etc. Now clients of Nigerian and Kenyan Sahara Games may enjoy the full kit of TVBET live games.
TVBET sees amazing prospects in a new partnership with Sahara Games since it helps the provider to expand its presence in South Africa. Herewith, Sahara Games has the opportunity to diversify its portfolio with top-notch TV games.

GLI Africa Recognised for 20 Years of Accreditation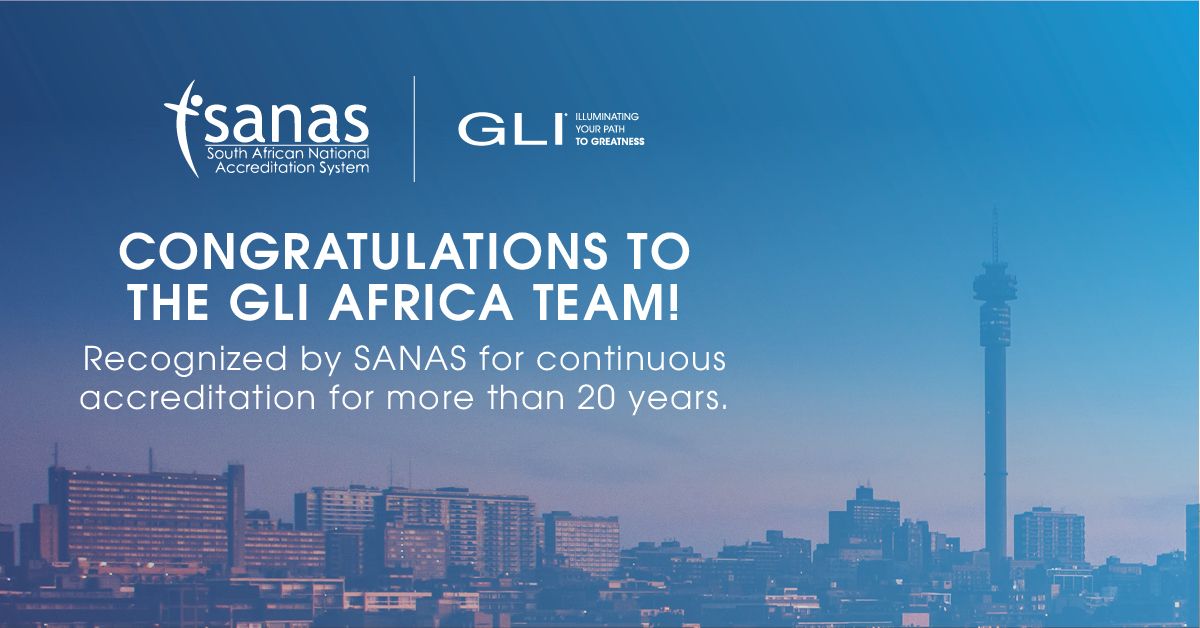 Reading Time:
2
minutes
Gaming Laboratories International (GLI®) in Africa has been awarded a certificate of recognition from the South African National Accreditation System (SANAS) for maintaining its continuous accreditation for more than 20 years.
SANAS is recognised by the Accreditation for Conformity Assessment, Calibration and Good Laboratory Practice Act, 2006 (Act No. 19 of 2006) as the sole national accreditation body for providing an internationally recognised and effective accreditation.
GLI Africa is accredited by SANAS for Performance Testing (ISO/IEC 17025) and Inspection (ISO/IEC 17020), and the certificate recognises 20 uninterrupted years of accreditation for Performance Testing.
Devon Dalbock, General Manager of GLI Africa said, "This is a fantastic achievement for GLI Africa and demonstrates the extremely high standards the GLI team in Africa and globally consistently work to. This is also great news for our clients and suppliers looking to certify their products for the South African market. By trusting GLI with their compliance testing requirements, they can be assured of the highest levels of integrity and secure in the knowledge that their products will conform to local technical standards.
"The GLI team in Africa has continued to expand throughout the last 12 months to meet the global demand for GLI services with the introduction of 43 new team members, bringing the total to more than 90. We have also launched the GLI complete suite of Integrated Compliance Solutions, which provides companies of all sizes with the tools they need to comply with their regulatory and technical obligations, all in one place."
GLI is recognized by accreditation bodies worldwide for accreditations to ISO standards for testing ((ISO/IEC 17025), field inspections ((ISO/IEC 17020), product certification (ISO/IEC 17065) and certification of information systems management systems (ISO/IEC 17021). This global scope of accreditations allows GLI the flexibility to serve our customers 24 days hours a day, seven days a week.
MERKUR sun shines over the roof of Africa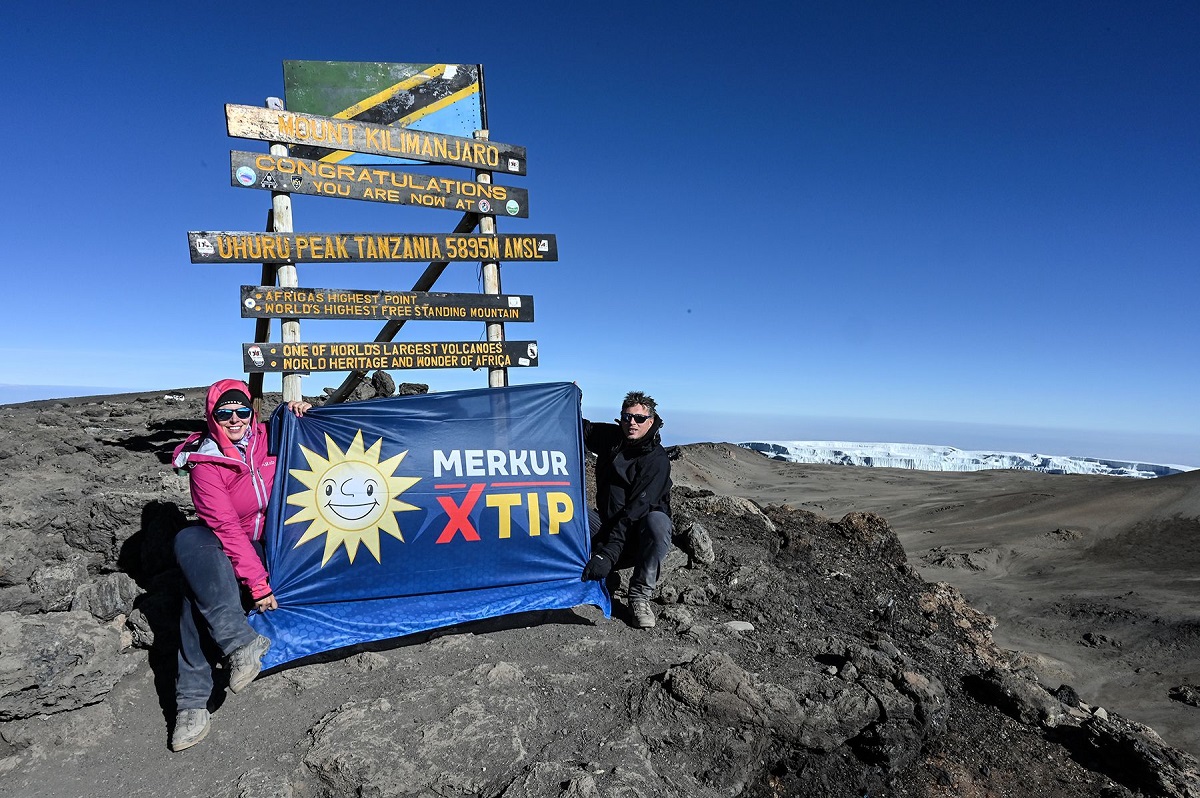 Reading Time:
2
minutes
Gauselmann employees from Serbia climb Kilimanjaro
To experience the sunrise from the summit of Mount Kilimanjaro: this was the goal of four employees from Gauselmann subsidiary MERKUR Games d.o.o., which consolidates the Group's activities in Serbia. During a six-day expedition, together with ten other adventurers, they climbed the highest mountain on the African continent – to be rewarded with a breathtaking view from Uhuru Peak, at 5,895 metres above sea level.
"It was an incredible battle of wills, with the forces of nature, patience and our own endurance," says Branko Kokir, Managing Director at MERKUR Games d.o.o. and initiator of the expedition, looking back on the feat. Climbing for six to eight hours, the team covered ten kilometres on foot and overcame a difference in altitude of 1,000 metres each day. From grasslands, alpine meadows and tropical rainforests, moorlands and desert plateaus, to snow- and ice-covered regions: day by day, the team pressed onward through different climatic zones in their quest to reach the summit of Kilimanjaro. At an altitude of 4,700 metres above sea level, the adventurers set off on the final leg: the ascent to Uhuru Peak. In the final nighttime push, the team covered 5.8 kilometres in 7.5 hours before reaching the cross on the summit in time for sunrise just before 7 a.m. and proudly displaying a flag with the MERKUR sun symbol over Uhuru Peak.
A cameraman who documented the expedition with his camera and interviews was also part of the 14-member team. The material is being broadcast in six 30-minute episodes on "Sport Klub", the leading sports channel in the Balkans. The MERKUR sun also features as a faithful companion on the trek to Africa's highest peak: during the entire journey, the team members wore T-shirts, sew-on badges, caps and carried flags. The local population was thrilled to be given T-shirts and footballs with the MERKUR sun as a gift from the Gauselmann Group. "Climbing Kilimanjaro is a remarkable feat of will. I am immensely proud that our Serbian employees took the MERKUR sun along for the trip and shone it over the roof of Africa," says company founder and Chairman of the Management Board Paul Gauselmann.
The Gauselmann Group is represented in Serbia by its MERKUR Games d.o.o. subsidiary. The company opened the first gaming arcade there in 2012 under the MERKUR Automat Klub brand. In 2017, business activities in the Serbian market were systematically expanded through strategic partnerships. With a 50 per cent equity holding respectively in the two companies Balkan Bet and MERKUR Xtip, the Gauselmann Group is optimally positioned with some 140 land-based venues as well as online in the Serbian Republic.
NEW TOURNAMENT: AFRICA CUP NATIONS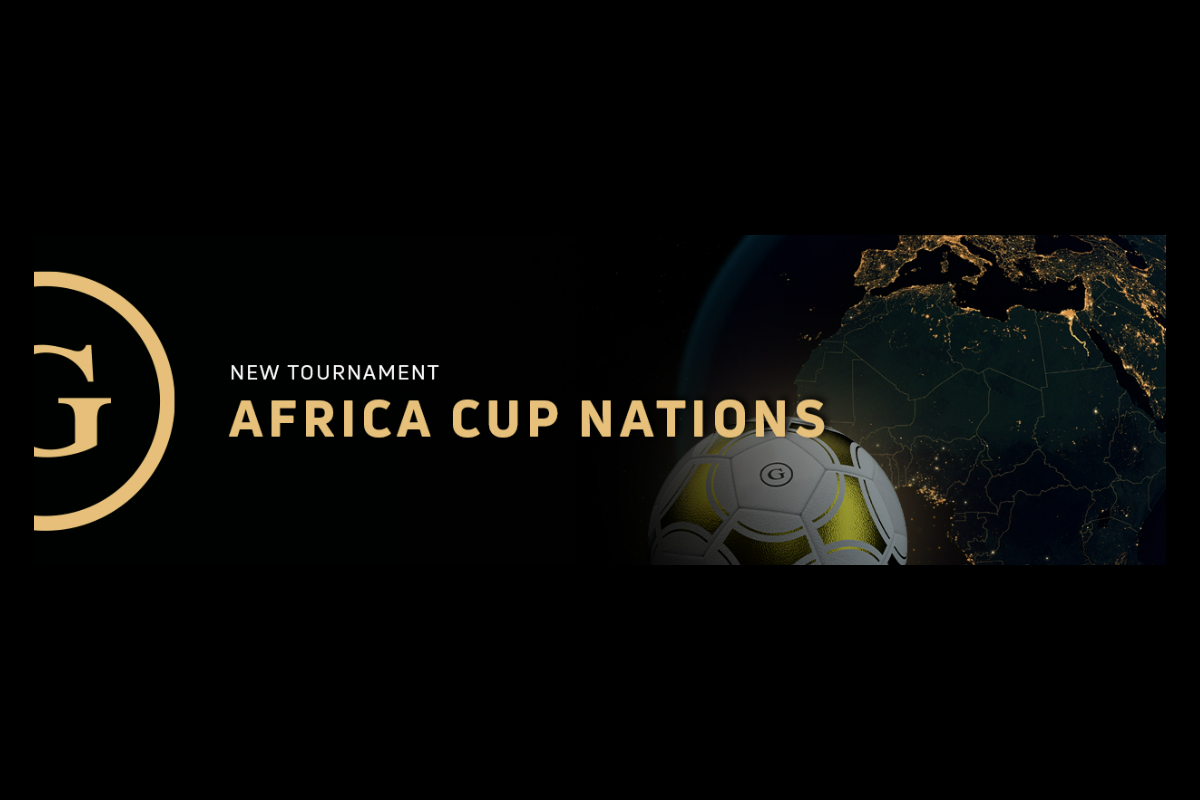 Reading Time:
< 1
minute
GoldenRace, Virtual Sports and Betting Technologies provider, is presenting its brand new tournament for the African market: the Africa Cup Nations.
This championship is a new and important addition to the company's already extended list of worldwide leagues and championships. It is already available for retail and online, and has been added to the company's satellite channel 3.
"We are very excited and proud of this new release, as the African market has always been a key target for our company. We believe in the tremendous possibilities of the gambling industry there, and wanted to create a virtual football tournament especially for our players on the continent," said Martin Wachter, GoldenRace's CEO & Founder.
With six groups made up of the 24 national teams that won the qualifiers, a group stage will leave only the best of them to go through to the knockout stages (round16, quarterfinals, semifinals and final).
GoldenRace's virtual football is the winning product of our portfolio. Day after day, millions of players enjoy its realistic odds and 3D animations, motion-capture technology, high-quality FX, real camera angles, voice-over from professional commentators and familiar layout.