Quadrant reveals Elgato as Official Streaming Equipment Partner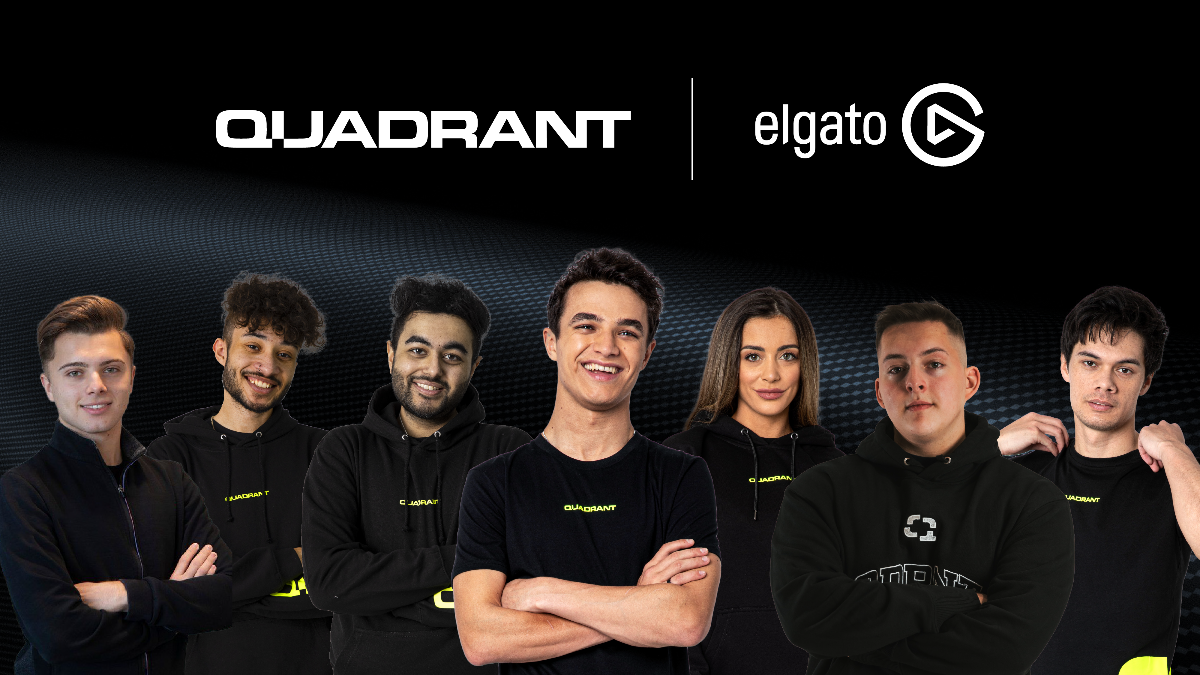 Reading Time:
2
minutes
Formula 1 star Lando Norris' gaming and lifestyle brand announces first key partner
Quadrant has today (10 September) revealed a long-term partnership with world-leading audio-visual technology provider Elgato. As a popular gaming content channel and streaming hardware organisation, both companies occupy prominent positions in the video sharing arena and a collaboration between the two is a natural fit, signalling Quadrant's first official partnership.
The Munich-based streaming solutions brand offers a broad range of innovative audio-visual products including microphones, webcams and lighting as well as interface decks and capture devices that are used by content creators across all video sharing platforms.
As Quadrant's Official Streaming Equipment Partner, Elgato will unlock the combined audience of the channel's prestigious talent team – Lando Norris, FNG, Aarava, SuperGT, RiaBish, Fifakill and Max Fewtrell – collectively amassing over three million YouTube subscribers, enabling them to reach an all-new viewership for the first time.
Norris' premium lifestyle and gaming brand, meanwhile, has witnessed its fanbase grow exponentially since its conception in November 2020 (100% in just six months), producing entertaining and engaging content for its channels during the last 10 months.
The partnership promises to to be mutually beneficial with Quadrant members receiving an updated streaming set-up, including green screens, capture cards, microphones, lighting products, mounting solutions, stream controllers and Elgato's new-for-2021 face cams.
Together, the two organisations are set to harness a long-term partnership to deliver top quality content to global audiences on premium streaming hardware.
Jamie MacLaurin, Chief Sporting Officer, Quadrant commented:
"We are really excited to announce Elgato as Quadrant's first major partner. This is a brand that is synonymous with content creation and streaming across the globe and we are incredibly happy to have both their knowledge and experience on board.
"This partnership is a testament to the hard work put in by the team over the past 10 months and we cannot wait to see what creative content this collaboration produces."
Tom Hildreth, Senior Partnerships Manager, Elgato commented:
"We are incredibly excited to be partnering with Quadrant. After following them closely since their formation at the end of 2020, they have shown they aren't afraid to try new things and create unique, high-quality content. With a growing roster of talented creators, an engaged community and a strong brand, Quadrant is a team we are thrilled to be supporting and working with."

StackUp! (or dive trying), the Italian Stacking Sensation Party-Platformer, launches its first major update on Steam Today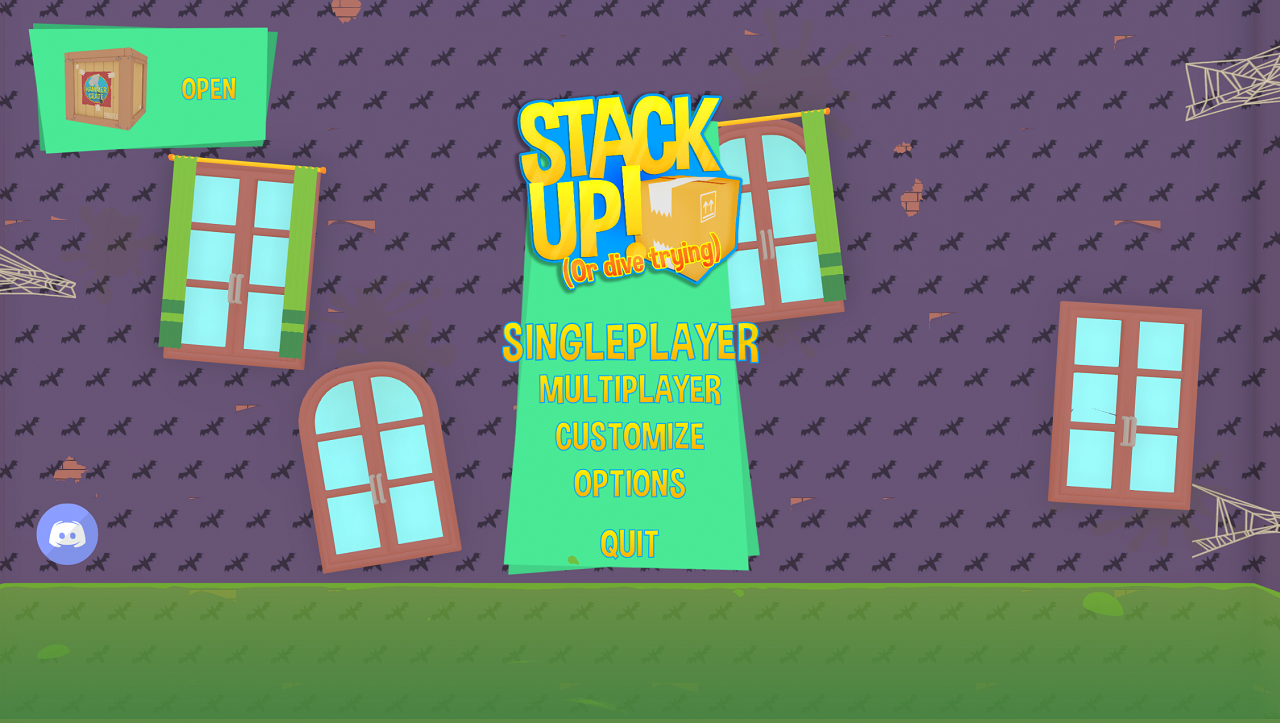 Reading Time:
< 1
minute
PixelConflict enthralls us with new surroundings as StackUp Update One launches at the peak of Spooktober – Enter the haunting Halloween makeover and enjoy the brand new 4-player co-op experience!
Check out all the frighteningly awesome features, such as free limited time cosmetics and a Spicy new Power-Up, starting today!
Udine, Italy – October 28th 2021: Italian indies PixelConflict are pleased to announce that StackUp! (or dive trying), a stack-your-way-up casual party-platformer, is officially receiving its first major update coupled with a limited time 30% off on Steam from tonight!
Key features include a fresh out the box co-op game mode, allowing up to four players to collaborate and stack up in true team-like fashion. See where your friends are stacking, use power-ups smartly or take a dive for the team in this new exhilarating experience. The too-hot-to-handle Tabasco Power-Up also makes its debut: drink it to speed up the water speed considerably, helping you reach objects that were too far or a great trick to drown out your opponents in PvP.
Alongside the brand new co-op mode, the once bright and colourful StackUp house turns dark and gloomy in the game's first holiday makeover. Spiders dart across the walls with their webs, broken windows with shattered glass lie across the creaky wooden floors, and new special soundtracks will fill your already fast-paced experience with goosebumps! Can this rundown house handle the power of its burst pipes, or will players succumb to a watery tomb?
In the first edition of TidyUps, many quality of life changes and stability improvements are made to further improve StackUp's foundation. And last but not least new customisation options are added to the game, including last season's winner cosmetics, allowing players to customise their own unique StackUp guy in more ways than ever before!
Vegetta777 is the hardest working gaming YouTuber – find out who made the top 10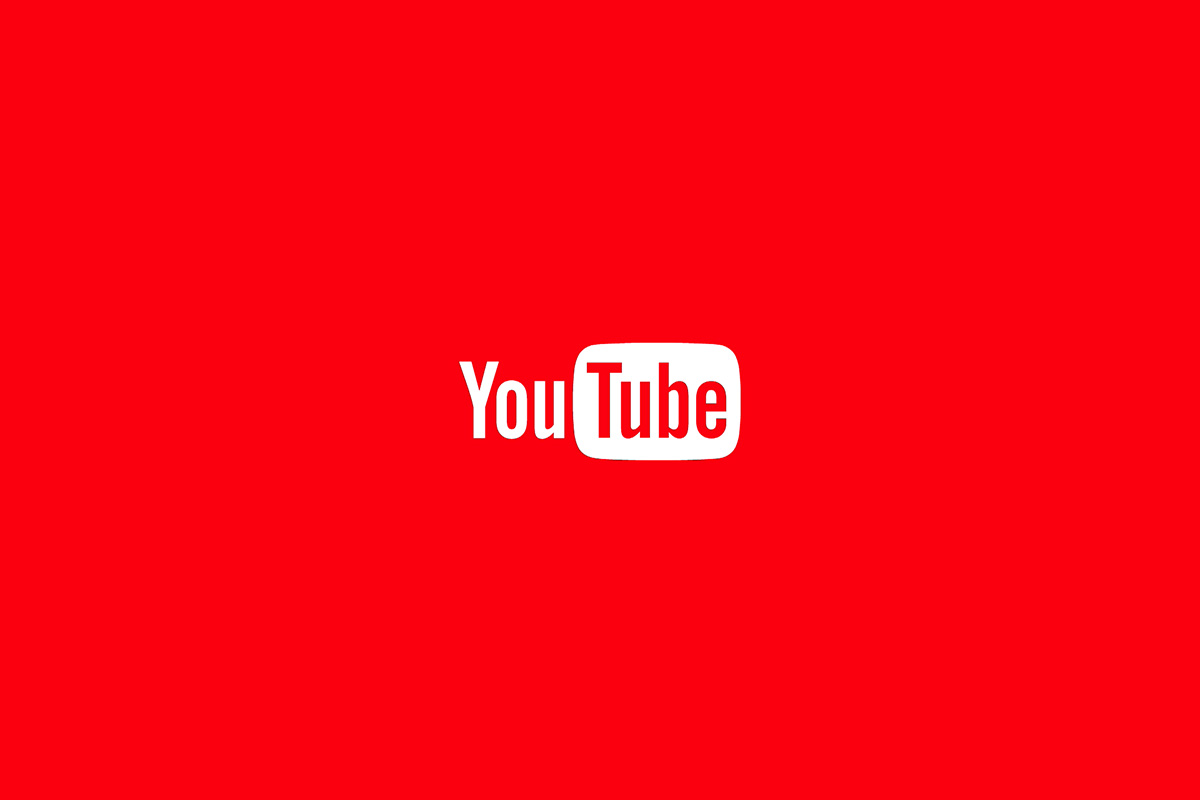 Reading Time:
2
minutes
New research can today crown Vegetta777 as YouTube's hardest working gaming creator – with over 4,800 hours of videos uploaded and an estimated £4,259 earnt per hour of content.
The research, from Lickd, looked at various popular Youtubers to calculate the total watch time of each Youtuber's channel, to get an overall estimated figure of their Youtube earnings per video.
The hardest working gaming YouTubers
| | | | | |
| --- | --- | --- | --- | --- |
| Rank | Youtuber | Hours of Content | Uploaded Video Every x Days | Estimated Earning Per Hour of Content |
| 1 | Vegetta777 (Samuel de Luque) | 4,861 | Once a day | £4,359 |
| 2 | Markiplier (Mark Fischbach) | 1,885 | Once a day | £12,103 |
| 3 | PewDiePie (Felix Kjellberg) | 1,202 | Once a day | £36,264 |
| 4 | James Turner (James Turner) | 957 | 2 days | £658 |
| 5 | Felipe Neto (Felipe Neto) | 874 | 2 days | £22,789 |
The 10 hardest working creators
| | | | | |
| --- | --- | --- | --- | --- |
| Rank | Youtuber | Hours of Content | Uploaded Video Every x Days | Estimated Earning Per Hour of Content |
| 1 | Mr Beast (James Donaldson) | 15,439 | 5 days | £1,222 |
| 2 | iJustine (Justine Ezarik) | 15,180 | 3 days | £143 |
| 3 | Thatcher Joe (Joe Sugg) | 13,979 | 2 days | £162 |
| 4 | Vegetta777 (Samuel de Luque) | 4,861 | Once a day | |
| 5 | Markiplier (Mark Fischbach) | 1,885 | Once a day | |
| 6 | PewDiePie (Felix Kjellberg) | 1,202 | Once a day | |
| 7 | Joey Graceffa (Joey Graceffa) | 1,124 | Once a day | £2,997 |
| 8 | James Turner (James Turner) | 957 | 2 days | |
| 9 | Felipe Neto (Felipe Neto) | 874 | 2 days | |
| 10 | Deligracy (Maddy) | 667 | 2 days | £691 |
Further findings highlighted:
The hardest working industry on Youtube is tech, with over 15,000 hours of content on average for the industry.
Ryan's World (Ryan Kaji) earns the most per hour of content on Youtube, earning £147,273 per hour, nearly 5 times more than the average salary in the UK.
To become a Youtube sensation it could take over 50,000 minutes of content to reach a large audience.
ADMIX RAISES $25M SERIES B TO MONETIZE THE METAVERSE WITH IN-PLAY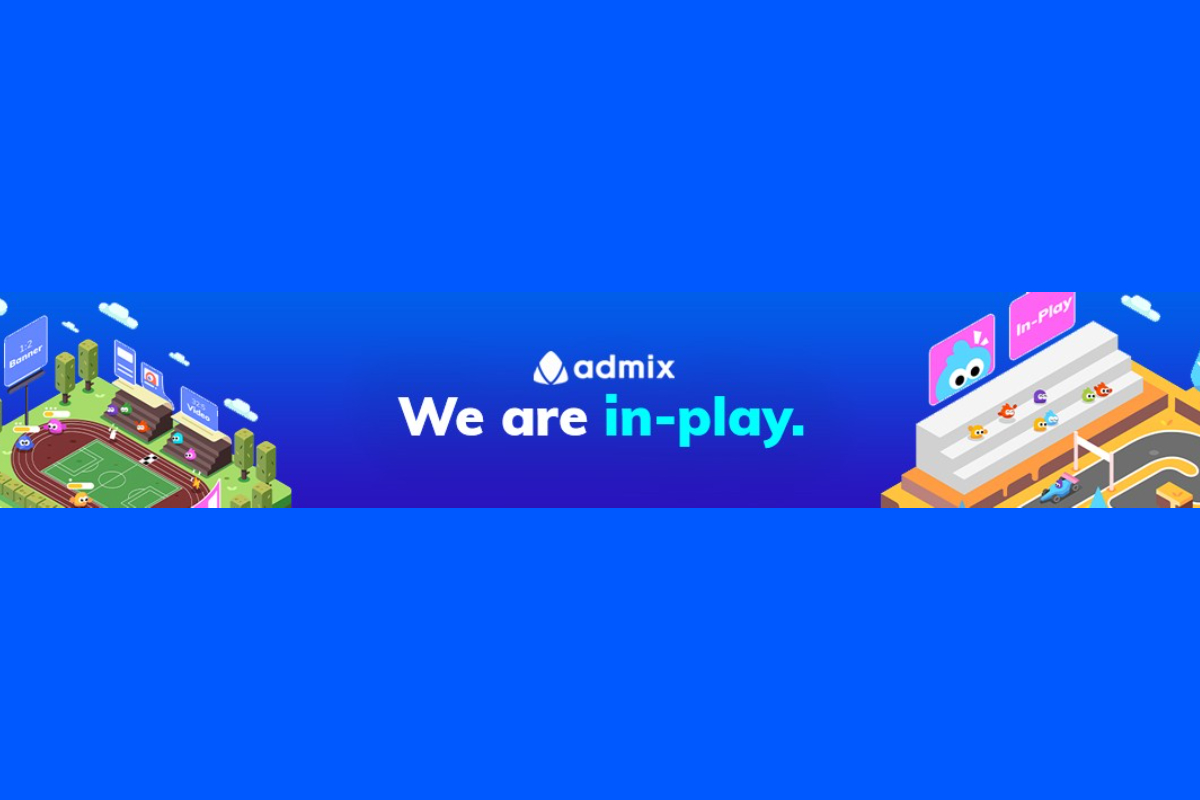 Reading Time:
3
minutes
Admix, the leading In-Play monetization company that bridges the gap between gaming content and brands, today announces that it has raised USD $25 million in a Series B round to scale up its In-Play solution worldwide; and establish it as the content monetization layer for the metaverse.
Arriving just one year after Admix's Series A round, this latest raise is the largest secured by any non-intrusive games monetization company and brings Admix's total funding to USD $37 million. Participating in the Series B round are renowned VCs Elefund, Force Over Mass, DIP Capital, Notion Capital, Speedinvest, Rocket Capital, Colopl Next, Sure Valley Ventures and Sidedoor Ventures as well as growth investor Kuvi Capital and angels from the gaming industry.
Founded in 2018, Admix pioneered In-Play advertising; an unrivalled solution that bridges the gap between brands, creators and advertisers using non-intrusive product placements integrated inside video games. Over 300 global games and thousands of advertisers currently use Admix's end-to-end platform which utilizes drag and drop SDKs for game publishers to integrate into their games, a platform for advertisers to access the gaming world, independently verified measurement and data reporting. The company has recently made key hires in the Americas and APAC where its presence will now be expanded further.
The first phase of Admix's development has proven its commercial model, which is on track to deliver 1,000% year-on-year revenue hypergrowth. This fresh capital is set to power Admix's evolution as a set of monetization tools for the new creator economy, and its second critical phase of product development that will set standards in the formative metaverse. In building the technology and tools to empower creators to make money from their content, Admix will iterate on its state-of-the-art proprietary rendering technology which can digitally inject complex 2D or 3D constructs into any 3D environment, with zero impact on virtual world engine performance.
Samuel Huber, CEO and Co-founder at Admix, commented:
"We're delighted to have secured this substantial funding round which signifies the start of Admix Phase 2. This funding round validates the incredible hard work which the entire team has worked so tirelessly to reach. We see the internet entering a new stage: Web 3.0 or the metaverse, characterized by real-time 3D interactions and a new creator economy, spearheaded by the video games industry. We are establishing In-Play as the monetization layer for gaming and the metaverse. While many players in our industry are essentially agencies, Admix is building critical infrastructure for creators to monetize their content in the best way possible."
Admix COO and Co-Founder, Joe Bachle-Morris, added:
"This Series B round – the most significant in our industry by far – comes at a time when household name brands and some of the highest-grossing games ever are joining either end of the Admix ecosystem. Research we released last week demonstrates just how hot an area this is for brands, with 93% of media buyers intending to conduct an In-Play campaign within the next few years. We've built an unbeatable tech stack, proved our model commercially and recently put boots on the ground in North America, LATAM and APAC, where our presence will now be ramped up. Admix is at the forefront of gaming as a media channel and we're excited to be able to put even greater firepower behind creating the infrastructure that will enable our creators and clients to maximize the opportunity."
Serik Kaldykulov, Founder and Managing Partner at Elefund, commented:
"Sam and Joe are exactly the type of founders we want to work with at Elefund. They created Admix and In-Play with their incredible vision for the future of digital gaming, and we believe that they will continue to play a significant role in shaping how consumers and businesses exist and interact in what the world will come to know as the metaverse."
Lucas Stoops, Investment Manager at Force over Mass Capital, commented:
"We are delighted to invest in Admix again. This Series B shows the wider market is waking up to new monetization tools. The investment will allow Admix to continue to innovate with its platform, enabling developers to monetize their games and advertisers to reach a new and growing audience."
Admix is experiencing hypergrowth driven by unprecedented inbound and direct sales and has doubled in size to more than 80 staff this year. It has recently signed deals for In-Play campaigns with Calvin Klein, Schuh, Movember and Sky.