Quadrant reveals JBL Quantum as Official Headset Partner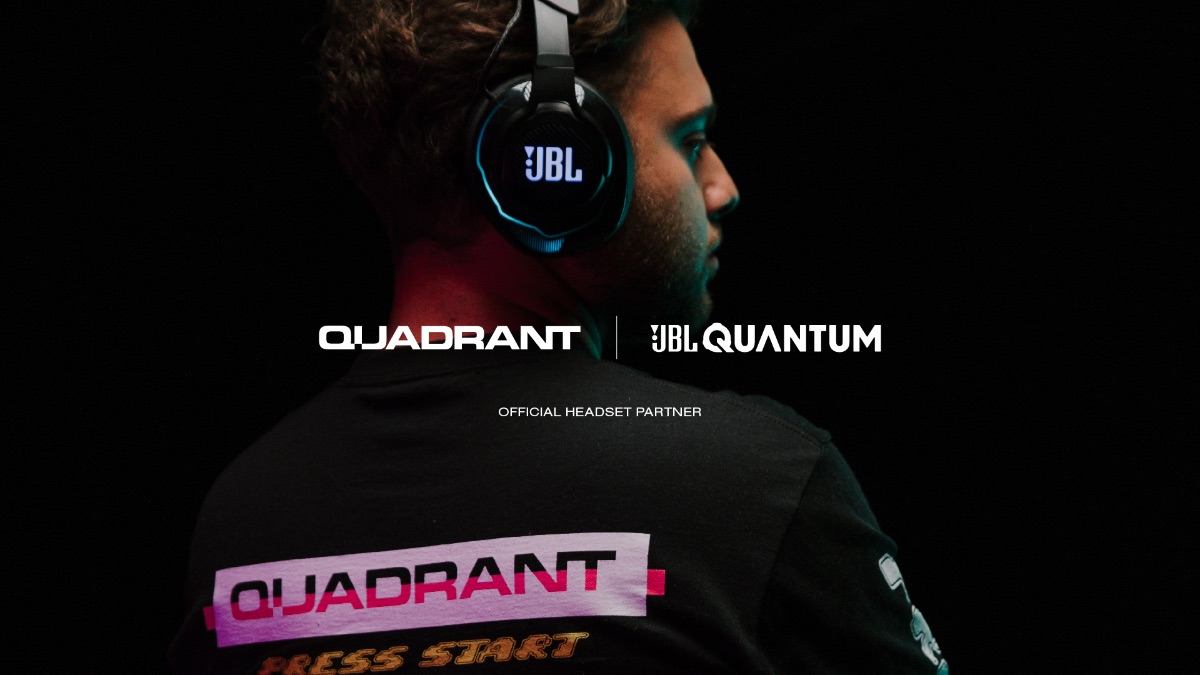 Reading Time:
< 1
minute
Quadrant, a gaming, lifestyle, content and apparel brand, has announced JBL Quantum as Official Headset Partner.
The squad has joined forces with JBL Quantum, a leader in the design and manufacturing of high-performance headsets, true wireless earbuds, speakers, and microphones, for the ultimate competitive advantage.
Fuelled by years of research, JBL Quantum combines precisely engineered products with custom, cutting-edge software that puts the gamer in the centre of the action. The gaming range delivers hyper-accurate, immersive sound that brings every game to life and amplifies every victory.
This latest project will give the Quadrant content creators the edge as they continue to excel in the gaming and esports worlds.
As Official Headset Partner, JBL Quantum will play a crucial role in levelling up Quadrant's content creation and providing an immersive gaming experience. Following the release of the eye-catching Quantum 910 headphones, the two organisations are already working towards an exciting future for both Quadrant and JBL Quantum audiences.
Jamie MacLauren, Chief Sporting Officer at Quadrant, said: "We're all really excited to welcome JBL to the Quadrant family as our Official Headset Partner. JBL are industry leaders in their field, and we couldn't think of a better audio partner to take our creators and esports talent to the next level."
Simona Bara, Senior Product Marketing Manager Gaming for JBL Europe, said: "Our JBL Quantum headsets with accurate, immersive sound and integrated head tracking will give the players a true competitive advantage to win the game.
"We know how important audio is when it comes to staying on top and immersed, so we are proud to be Quadrant's official headset partner and help the creators amplify their gaming experience."
Wemade Reveals Elements Essential for Blockchain Gaming at Game Developers Conference 2023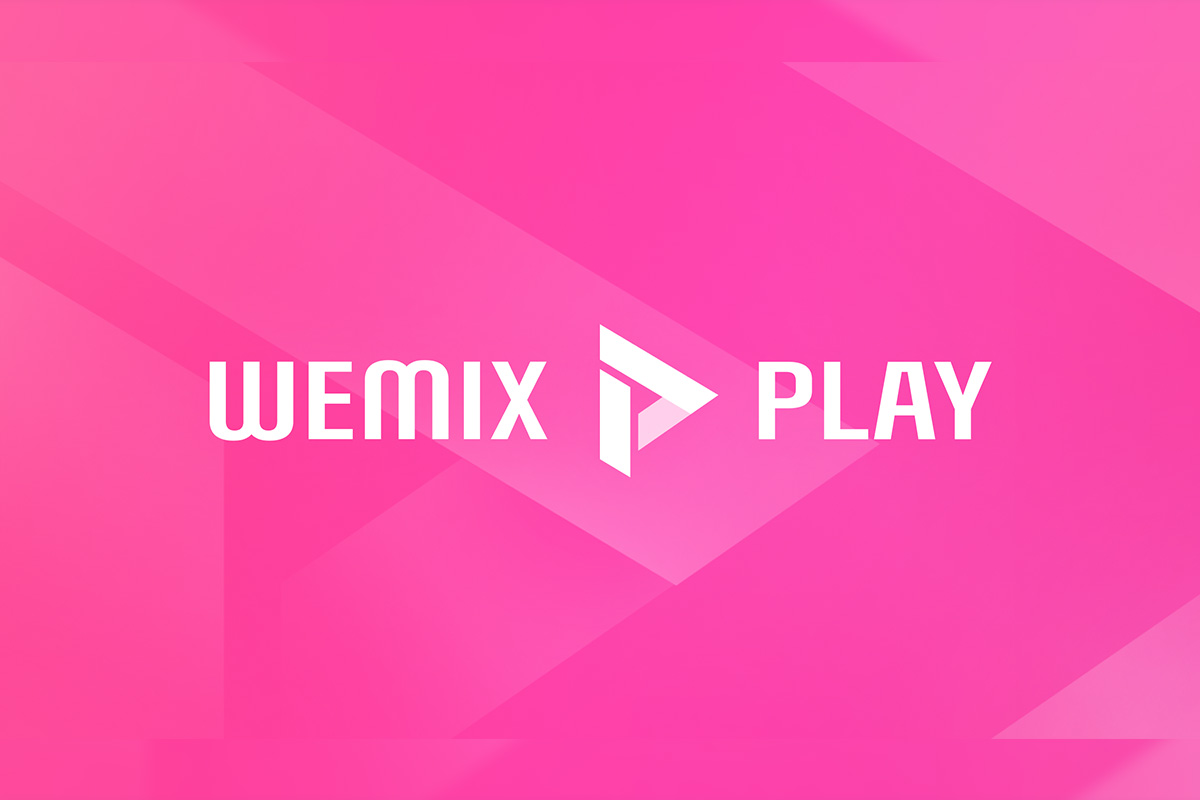 Reading Time:
2
minutes
Wemade, a leading global developer of online and mobile games, revealed at GDC 2023, in San Francisco, March 20-24 (booth S527), the four essential elements to successfully transform traditional games into high-quality blockchain games through its WEMIX PLAY platform.
Global game and blockchain companies meeting with the Wemade team at the booth – themed "Life is Game: Blockchain Transformation" – had the opportunity to get acquainted first-hand with the platform's "Four Module System" that implements Tokenomics, GameFi, Marketplace and Community to games, regardless of their genre or platform. As the world's largest blockchain gaming platform servicing millions of gamers globally, WEMIX PLAY takes the guesswork out of the onboarding process, opening a new door into the future of gaming and allowing developers to focus only on creating good games.
Tokenomics – the key to refining the perfect tokenomics is to thoroughly understand and genuinely reflect upon the game's design to create synergy between the in-game and the real-world economy. Creating the perfect tokenomics that will positively impact the gaming experience of gamers is a must as it represents the game's potential for the global blockchain gaming community.
GameFi – allows gamers to invest their earnings through gameplay to engage in a secure and profitable economic activity. They can exchange trade, invest, stake and borrow tokens for a greater user experience.
Marketplace – blockchain games can utilise NFTs to allow gamers to transfer their in-game resources, items and even characters into assets tradable on the blockchain gaming ecosystem.
Community – this is the future of community building where every member will share a common goal, as Players, Developers, Investors and even Content Creators can come together under one common theme: game tokens. WEMIX PLAY is home to countless communities built around blockchain games and seeks to create a new landscape of the future society.
On March 21, Henry Chang, CEO of Wemade, gave a keynote speech on "The Future of Gaming: Inter-game Play and Beyond", about how inter-game economy and inter-game play come together through blockchain technology and their impact on the future of games.
For the wider public, the company dedicated three sessions to WEMIX PLAY, covering lessons learned and successes from launching 25+ Web3 games in the past year, the process of using WEMIX PLAY and its benefits, and the know-how of servicing blockchain games. Attendees had the opportunity to discover how this transformation has the potential to revolutionise gamers' experience, with a full account of each process involved in this transformation and its benefits.
Renowned influencer, actress and gamer Myrtle Sarrosa, the first creator to issue Fan Token MYRTLE on WEMIX PLAY, hosted a session on the new tokenomics system where both creators and fans can engage and grow together, breaking away from the linear fan-creator engagement experience into a dynamic economy driven by collective effort. Fans and creators work together in raising the value of the token while also expanding its use cases and utility through various events and campaigns.
Creepy, sneaky demons awaits those who set foot in Cursed Mansion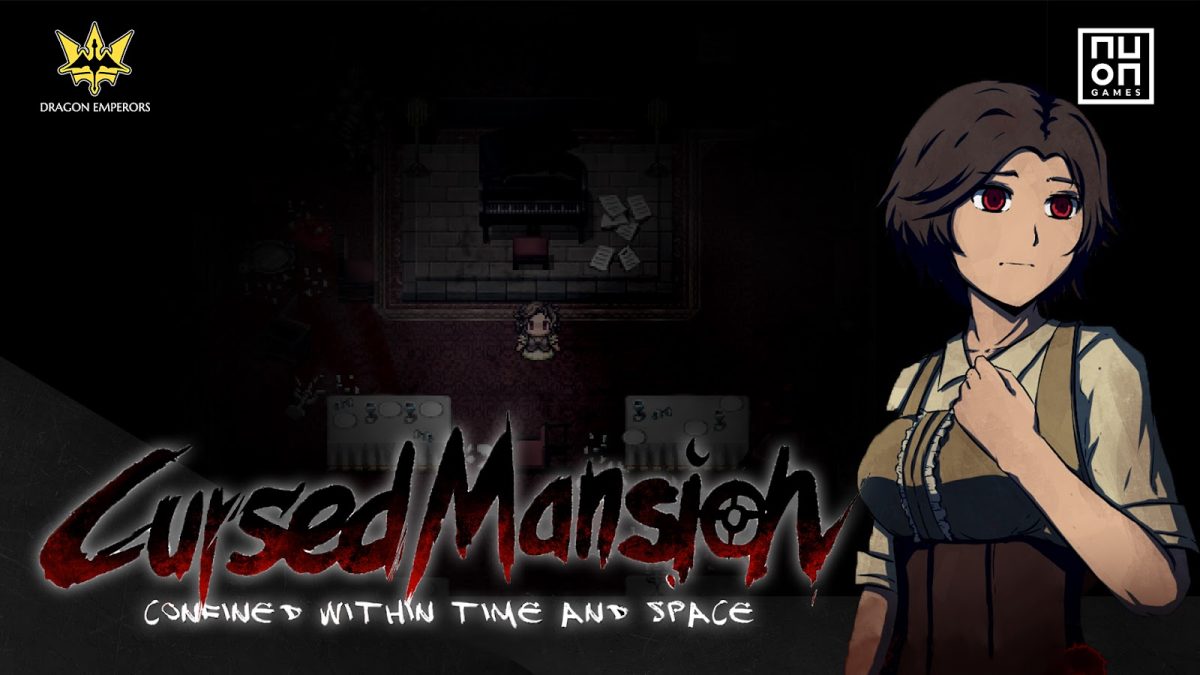 Reading Time:
< 1
minute
Leave your comfort zone on Cursed Mansion's new release date 30th of March.
Cursed Mansion; Imagine you get locked in a huge house and have to figure out how to escape – because if you don't, you will never ever get out again. Once, something sinister happened here, and only you can solve the puzzles and get out.
Danger and death lurks around every corner. The mansion is a scary place full of devious riddles and only you can work it out. Play as Rose and escape Cursed Mansion. 
Leave your comfort zone and take your first steps in the Cursed Mansion. Experience RPG 2D top down with creepy horror. Full of an eerie atmosphere which leaves you with goosebumps.
The clock goes tick-tock, tock-tick, tick-tock. What does time mean? 
Cursed Mansion has a new launch date March 30, 2023. The initial release date was postponed in order to polish the game and provide the players the best experience.
MGA Games accelerates its expansion in Italy after its successful participation in Enada Primavera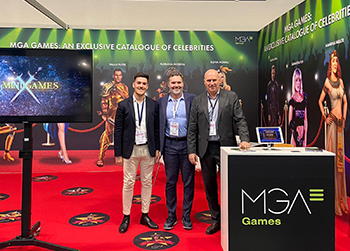 Reading Time:
2
minutes
The  MGA Games management and sales team ended their participation in the 15th edition of Enada Primavera in Rimini, the benchmark fair for the gaming sector in Italy, on a high note.
Account managers and professionals from the company's sales team provided personalised service to all the visitors who came to the striking MGA Games stand to find out in detail about the company's latest news.
One of the productions that generated great expectation and interest among the operators present at Enada Primavera was Elena Morali Mistero nel Circo, the first Italian Celebrities slot game to feature the famous Italian model and influencer Elena Morali as the protagonist.
"We look to be unique and give value to a product that has a lot to offer in the market. We want to make a localised product, unique for each market" and "we do this by putting names and the image of famous people with whom we have signed agreements, to the face and voice in our games. The players know these famous personalities, making this a very interesting feature for the operators", explains Jorge Javier Lanfranchi, Sales Director at MGA Games.
In addition, thanks to the presence and work at Enada Primavera, negotiations have begun with various operators and platforms from regulated markets, which are expected to come to fruition throughout the year. The fair has been an excellent opportunity for us to be part of the extensive networking, to gather ideas and share our experience. "Participating in Enada Primavera has been a great opportunity to meet with important clients from such a key market as Italy and show them our great content portfolio. We return delighted to have taken part in one of the biggest events in the industry", explains Lanfranchi.
This successful participation is another step in MGA Games' expansion into Italy, considered a strategic market for the company's future. In the new 2023-25 strategic plan, MGA Games contemplates an important program of product launches for Italy that includes new slots5 and megaways titles based on the successful product localisation formula and combination of the latest AI technology with excellence in customer service.