NODWIN Gaming acquires gaming adjacent IPs and gaming talent business from OML Entertainment for INR 73 Crores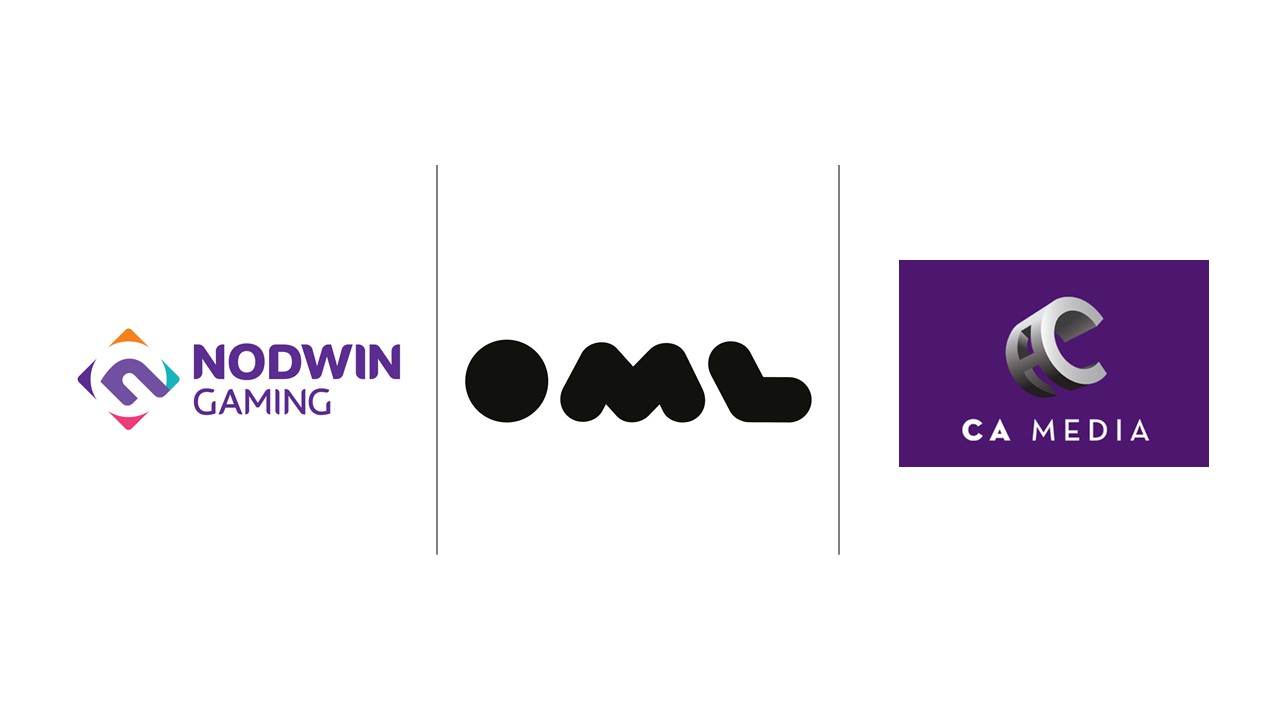 Reading Time:
3
minutes
NODWIN Gaming doubles down on massifying esports by broadbasing the target fan audiences for gaming and esports entertainment.
NODWIN Gaming, South Asia's leading esports company, and an independent subsidiary of Nazara Technologies Limited, has acquired the Gaming and adjacent IP business of OML Entertainment. NODWIN Gaming has agreed to a consideration of INR 73 crores as part of an agreement concluded between NODWIN Gaming and OML Entertainment. The transaction will provide partial liquidity to OML Entertainment shareholders, including CA Media. Ajay Nair, MD of OML Entertainment, will join the NODWIN Gaming board as part of this transaction and will work with Akshat Rathee, MD of NODWIN Gaming and the NODWIN Gaming management team to ensure smooth integration of the OML IPs with NODWIN Gaming and help with growing NODWIN Gaming's business.
This acquisition taps into a growing synergy between the two companies. While NODWIN Gaming is known for its esports and gaming expertise. OML Entertainment is known for managing some of India's biggest gaming & entertainment creators such as Tanmay Bhat, Samay Raina, Suhani Shah, etc. and for owning and executing storied IPs such as the BACARDÍ NH7 Weekender (described by The Guardian as "India's answer to Glastonbury"), well-attended comedy touring properties such as LOLstars and Headliners and India's biggest hip-hop league – Breezer Vivid Shuffle. OML Entertainment also works with some of the biggest brands in India to produce well known properties such as the Levi's Music Week and the hugely successful YouTube FanFest.
Today's youth demand an increasingly diverse and engaging experience as the lines between gaming, esports, comedy and music become blurred, and gaming becomes more mainstream. This transaction allows NODWIN Gaming to massify gaming and esports by tapping into emerging synergies in gaming entertainment that a 14–30-year-old is looking for. It enables the firm to build IPs that are relevant to fans and are more brand centric. The OML Entertainment team transferring to NODWIN Gaming as part of the transaction not only has proven capabilities in building world-class live experiences, but also will significantly enhance the multiple esports IPs that NODWIN Gaming organizes through the year including Dreamhack and India Premiership.
Akshat Rathee, Managing Director, NODWIN Gaming says "NODWIN Gaming strongly believes that continuous growth in the IP portfolio is central to building a vibrant ecosystem of fans, talent, broadcasters and brands. This has been the essence of NODWIN Gaming since the early days of creating The India premiership or Dew Arena.  The addition of some of the largest IPs in India like NH7 weekender is going to accelerate the massification of esports and gaming entertainment across the spectrum of fans and brands. The multi-faceted talent that joins us cuts across gaming and pop culture and lays the perfect foundation for NODWIN Gaming to create more IPs. The proven capability of the brilliant team that joins us from OML Entertainment will further ensure that we can execute and monetise our IPs."
Ajay Nair, Managing Director, OML Entertainment, added, "We believe in the convergence of different pop culture genres and have seen that this has already happened across several platforms and IPs. It makes a lot of sense to consolidate the strengths that OML Entertainment and NODWIN Gaming have in the live IPs and gaming spaces. Over the past years, our experience working with NODWIN Gaming has been very fruitful and we are confident that our live IPs and the teams that execute them have found a good home at NODWIN Gaming. OML Entertainment will continue to focus on building its OTT content production, talent management and branded content businesses. I look forward to working with Akshat and the NODWIN Gaming team to deliver on the true potential of this partnership."
The total revenue of the acquired business of OML Entertainment during FY20 (pre-COVID) was INR 91 crore with EBITDA of ~10%.  OML Entertainment will continue to consolidate its non-gaming creator-driven content and talent management businesses as it scales its OTT offerings and branded content marketing suite of services that currently works with over 700 creators across the world. This business had clocked revenues of INR 170 Cr in FY 2020 and has grown tremendously ever since.

Cheers! Veloce launches official beer with partner 1936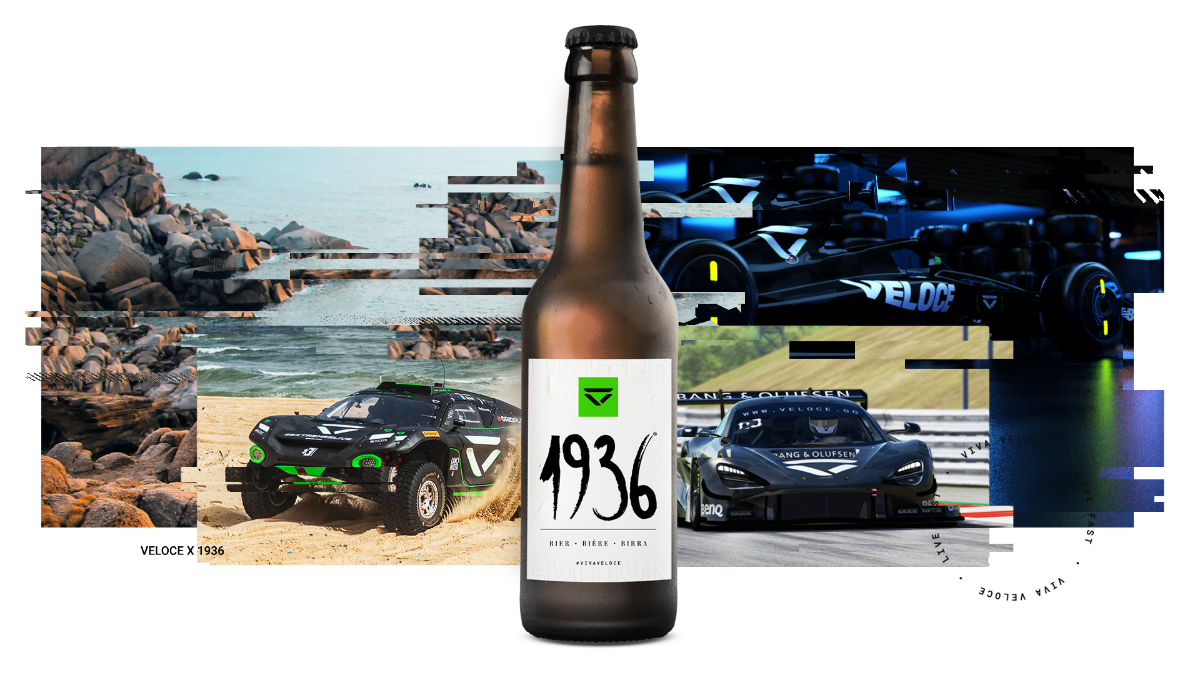 Reading Time:
< 1
minute
Gaming watch along event at prime Kings Road, London pub celebrates new launch
Veloce has revealed another exciting brand collaboration, this time with Swiss beer company 1936. The London-based pairing are set to launch Veloce's very own branded beer that will be available at prestigious events around the world, for team members at the Veloce HQ in Fulham, London and across the UK for fans via The Drop Store.
1936 is the latest lifestyle brand to partner with Veloce's sports and media entertainment platform, joining the likes of the Mercedes-AMG Petronas Esports Team, Codemasters, Bang & Olufsen, Regatta Professional and TW Steel that were announced earlier in the year.
The newly-revealed beverage will also be stocked on board Extreme E's floating paddock, the St. Helena ship, providing the crew and championship personnel with refreshing beer at selected X Prix around the globe.
1936 lager has already established itself as a firm favourite at some of the country's most prestigious venues including The Ivy London, Burger and Lobster, The Hut in The Isle of Wight and Beast Restaurant London among others.
To mark the occasion, Veloce hosted an F1 Esports watch along at The Cadogan Arms pub in Chelsea where the world's largest virtual motorsport competition was streamed throughout the venue.
At the event, attendees tried out the F1 2021 video game on a state-of-the-art Motion Simulation set-up as well as meeting fan-favourite influencers from Veloce's pool of online talent.
Rupert Svendsen-Cook, CEO, Veloce Esports added: "It's funny how this partnership has come about after discovering the beer via 1936 supplying our Veloce HQ's draft beer during lockdown! We couldn't be prouder to be launching a Veloce beer in collaboration with our good friends at 1936. We're also delighted that Extreme E will be welcoming our beer on board the St. Helena!"
Rix.GG signs Jack "Speed" Packwood-Clarke to its Rocket League Team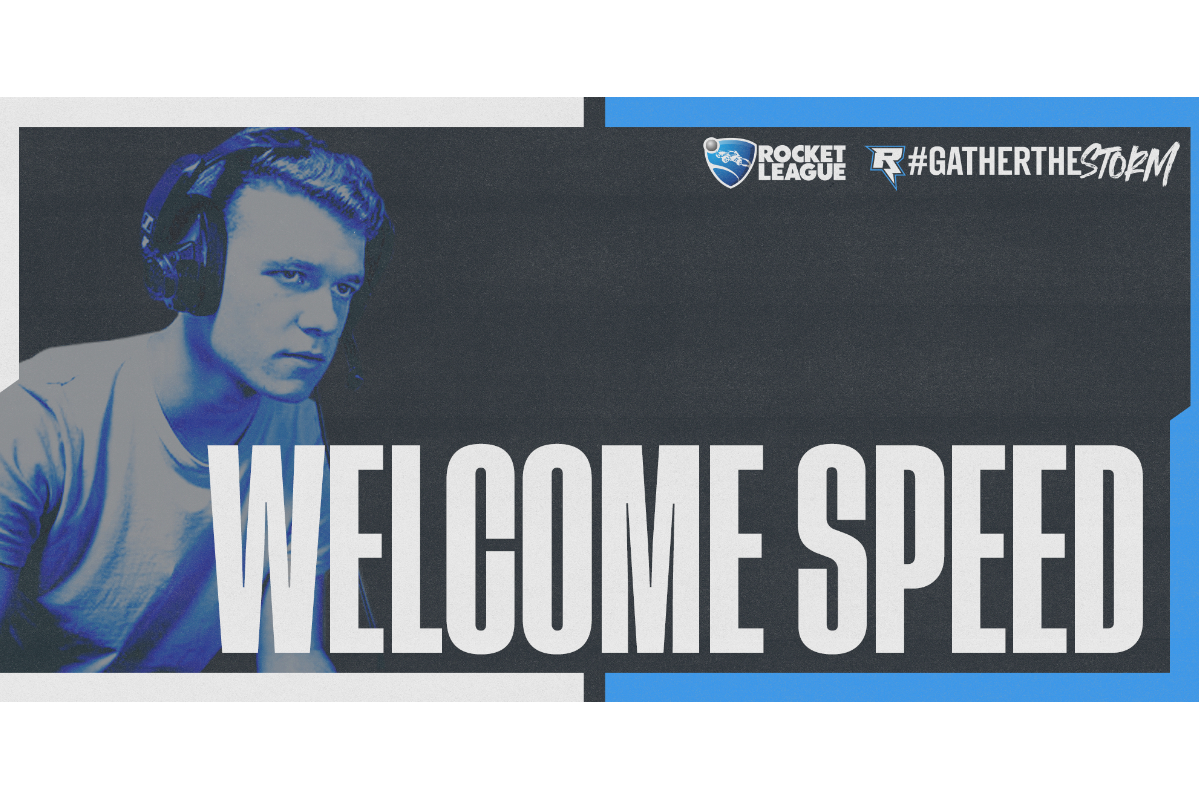 Reading Time:
< 1
minute
Rix.GG, a fast-growing and top UK esports organisation, announces the signing of Jack "Speed" Packwood-Clarke to its Rocket League Team.
Jack "Speed" Packwood-Clarke is a British Rocket League player and has had lots of top level experience, prior to signing with Rix.GG in October 2021. Jack has put in a lot of work in the Rocket League scene with his best result coming in 1st in the WSOE Showdown in 2019.
Coaching the team is James "JG7" Guarino and the team manager will continue to be Lloyd "Freecant" Gauld.
James "JG7" Guarino, Rocket League Coach, said: "I am incredibly excited to work with speed to help him prove to everyone that he can compete at the top of Rocket League. He is an incredibly coachable player who offers us so much individually, and I can't wait for everyone to see what he can really do."
Lloyd "Freecant" Gauld, Rocket League Manager, said: "I am very happy with the acquisition of Speed, I think he will bring experience and a new dynamic to the team that we have not seen before. I'm excited for this team to prove that they can compete at the very top level of Rocket League and get the results they deserve."
#GatherTheStorm
LE MANS VIRTUAL SERIES BY MOTORSPORT GAMES GEARS UP FOR ROUND TWO ON OCTOBER 16, 2021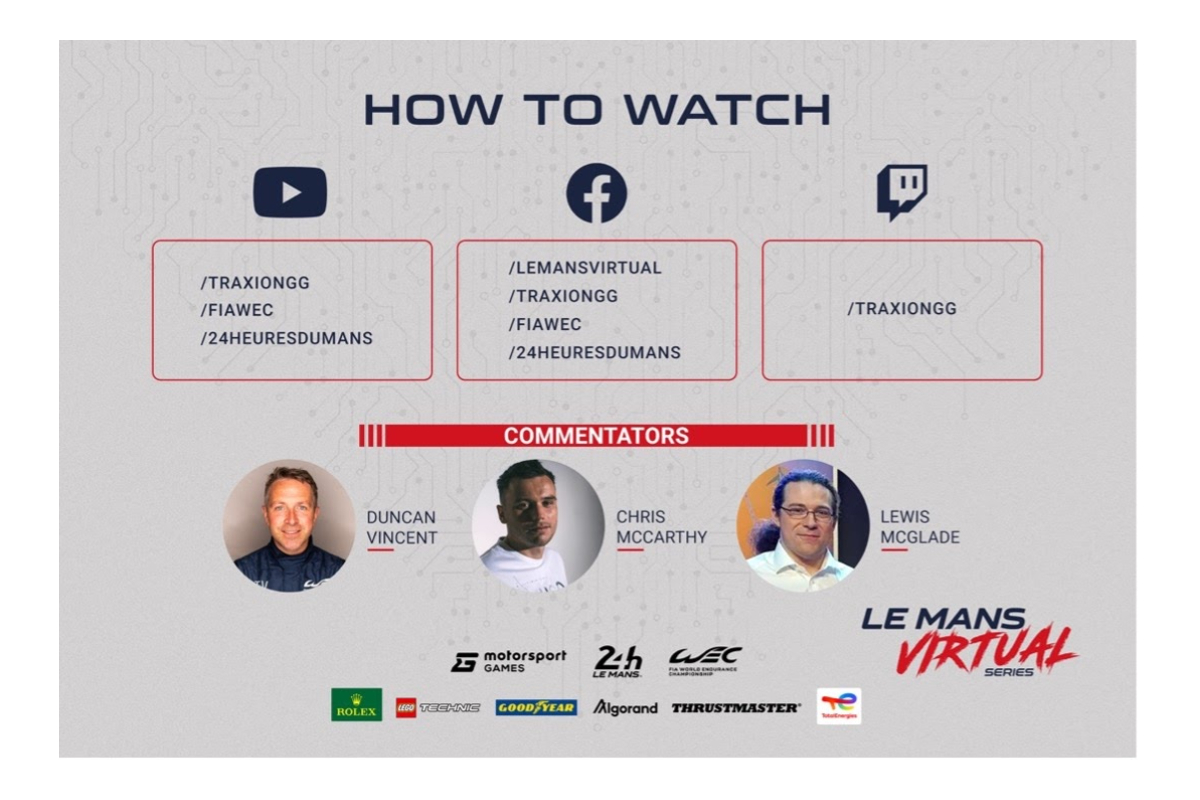 Reading Time:
2
minutes
After a thrilling 1ST round that saw more than 2.6 million impressions worldwide, the 2nd stage kicks off at 7:30 a.m. EDT on Saturday
Motorsport Games Inc. announced that after a thrilling 1st race, the stage is set for round 2 of the Le Mans Virtual Series, the 6 Hours of Spa Virtual, slated for October 16, 2021 at 07:30 a.m. EDT. Saturday's race will feature 38 entries (entry list HERE). Le Mans Virtual Series is a joint venture between Motorsport Games — a leading racing game developer, publisher and esports ecosystem provider of official motorsport racing series throughout the world — and the Automobile Club de l'Ouest ("ACO") — the creators and organizers of the world-famous 24 Hours of Le Mans and promoter of the FIA World Endurance Championship (the "FIA WEC").
The 2021-22 season of the Le Mans Virtual Series consists of 5 rounds, the 2nd of which is the 6 Hours of Spa Virtual. The 38 prototype and grand touring endurance entries will compete virtually on the infamous 7 kilometer Belgian circuit, including famous corners and bends such as Eau Rouge, Raidillon, Stavelot and La Source. The live broadcast will feature lead commentary by FIA WEC's Duncan Vincent, together with Chris McCarthy and Lewis McGlade.
Round 2 of the Le Mans Virtual Series comes on the heels of a successful 1st round that saw more than 2.6 million impressions worldwide and a thrilling victory from Realteam Hydrogen Redline. The 1st round of the esports endurance racing championship was an action-packed and incident-filled 4 Hours of Monza on September 25, 2021. Monza's more than 2.6 million impressions on official channels during race week alone set the stage for a wildly successful series. Viewers can expect even more thrills and excitement for this coming round! Realteam Hydrogen Redline's drivers Dani Juncadella, Jeffrey Rietveld and Michal Smidl took 1st place overall, while GPX Rebellion Esports and team Floyd Bykolles-Burst finished in 2nd and 3rd place, respectively. Mitchell Dejong, Mack Bakkum and Martin Kronke from the Porsche Esports Team took the Le Mans Grand Touring Endurance honors in a class that featured no fewer than 5 different manufacturers represented.
The Le Mans Virtual Series brings together top-level, real-life drivers such as Jenson Button, Alex Palou, Stoffel Vandoorne, Louis Deletraz and a number of the world's other best sim racers to compete together in 5 endurance races that range from 4 to 24 hours in duration. This year's series will conclude with the 24 Hours of Le Mans Virtual, which will take place live and televised at the Autosport International ("ASI") show in Birmingham, UK in January 2022.
Here is where you can follow all of the weekend's action, live and uninterrupted:
Friday, October 15, 2021: (all times Eastern Daylight Time)
1:00 p.m.                           Qualifying show live (not available on WEC or 24 Hours of Le Mans channels)
1:10 p.m.– 1:30 p.m.       Qualifying GTE
1:40 p.m.– 2:00 p.m.       Qualifying LMP
Saturday, October 16, 2021:
04:00 a.m.– 6:00 a.m.     Warm up
7:30 a.m.                           Le Mans Virtual Series show live
8:00 a.m.                           6 Hours of Spa – RACE