Tenjin and GameAnalytics launch Growth FullStack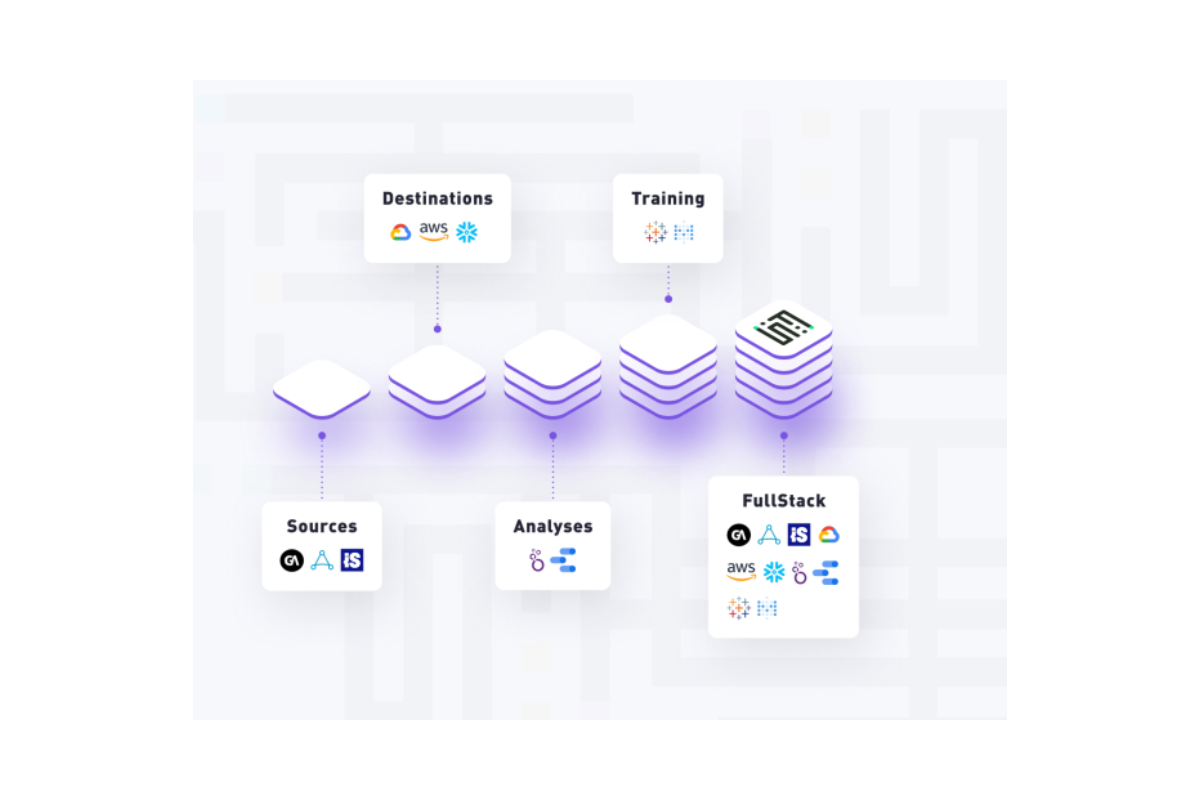 Reading Time:
3
minutes
Tenjin, the leading mobile marketing measurement platform for indie and mid-sized mobile game publishers, and GameAnalytics, the player analysis platform of choice for mobile game developers, have launched Growth FullStack, the first in a new series of developer tools and training resources offering affordable access to data and analyses.
Launched to coincide with the release of iOS15, Growth FullStack empowers mobile developers to navigate a privacy-centric marketing landscape which requires a unified approach to managing significant amounts of disparate datasets. Unable to use Apple's Identifier for Advertisers (IDFA) and with low numbers of mobile users opting to share their  user-level data with apps, marketers have been left with scattered datasets which haven't been utilized effectively for performance marketing. Similar changes are imminent on Android, impacting the entire app developer ecosystem.
Large app publishers have already figured out that consolidated , better-analyzed data is the solution. However, the huge data science and R&D teams large publishers operate are unattainable for 99% of mobile publishers. The vast majority are caught in a transition period where familiar, Mobile Measurement Partner-centric deterministic attribution is not working anymore and Apple-centric attribution such as iOS15's SKAdNetwork isn't widely understood.
Growth FullStack enables mobile publishers to collect the data that they need, store it in the way they want, and optimize their campaigns activity using off-the-shelf or custom analyses. Enabled by a no-code 'plug and play' model, mobile marketers no longer need to depend on in-house data engineering to unify and understand complex data sets.
Announcing Growth FullStack, Tenjin CEO and Co-Founder, Christopher Farm said:
"We're excited to partner with GameAnalytics to offer Growth FullStack. The inspiration was our joint understanding that mobile marketers have their own siloed data sources, databases and analyses – sometimes multiple of each – but no way to draw them together post-IDFA. Paired with iOS14 and 15 redacting some of the important dimensions (for example country data sets) finding ways to build a network of data within Growth FullStack provides the tools and training for mobile publishers to achieve the similar insights like big publishers are used to, enabling them to focus on building their apps and games. GameAnalytics and Tenjin both have very popular free platforms and share a commitment to educating our clients, so we're delighted to be working together to help great apps grow in the new privacy-first world."
Morten E. Wulff, Chairman and Founder at GameAnalytics, added:
"We're thrilled to be announcing our new partnership with Tenjin, which is perfectly aligned to help us deliver best-in-class developer tools. Conversations with our mutual mobile game clients showed that they want us to offer services across their full stack of data tools, and Growth FullStack is the first in a suite of collaborative products that will supercharge the switch to Apple & Android-centric attribution. Mobile performance marketing architecture has been thrown into disarray during 2021 for publishers worldwide, but with Growth FullStack any mobile publisher can run new analyses of previously diffuse datasets with no in-house expertise."
Growth FullStack has been operating in early access and trialled by publishers including Lucky Kat Studios.
Hernan Zhou, Co-Founder and CTO at Lucky Kat Studios, commented:
"Indie game developers need help to make sense of the post-IDFA world of mobile marketing. Old tools aren't able to support user acquisition as they did before iOS14 and the data sources we have access to require far more analysis to generate insights. For example, one of our main user acquisition channels now has two APIs for the same data: Apple's data and their own data. How do we figure out which is best to help us grow? Ultimately we want to focus our energy on making games, and Growth FullStack will be vital in enabling that."

The Chess Super League organized by NODWIN Gaming, ChessBase India and Samay Raina concludes with a bang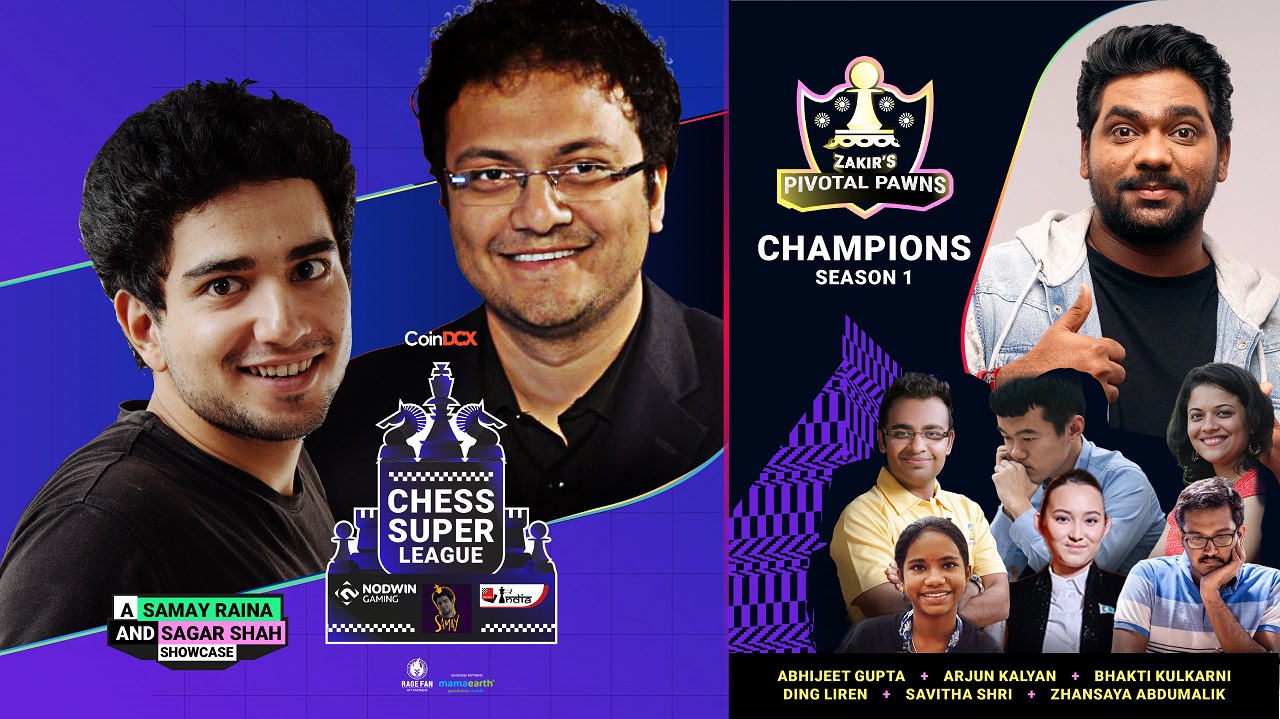 Reading Time:
3
minutes
Zakir Khan's Pivotal Pawns bags a lion's share of INR 40 lakh prize pool
NODWIN Gaming, South Asia's leading esports company, in partnership with title sponsor CoinDCX. The week-long online league saw participation from elite men and women grandmasters, international masters and top junior boys and girls, from India and across the world. The league concluded on October 17, 2021 by awarding its top teams a whopping prize pool of INR 40 lacs and garnered a viewership of 10 Million.
In the 30+ hour long league, a total of 120+ rounds of chess were played. Each team was spearheaded by their owners – top professionals in their respective fields – including Tanmay Bhat (The Kingslayers), Biswa Kalyan Rath and Shreyas Shrinivasan (Krazy Knights), S8UL (Ruthless Rooks), Raftaar – Kalaamkaa (Brutal Bishops), Zakir Khan from Pivotal Pawns and Suhani Shah with Saina Nehwal from Quintessential Queens. The Pivotal Pawns (Abhijeet Gupta, Arjun Kalyan, Bhakti Kulkarni, Ding Liren, Savitha Shri, Zhansaya Abdumalik) and The Kingslayers (Anish Giri, Arpita Mukherjee, D Gukesh, Nana Dzagnidze, Soumya Swaminathan, S. P. Sethuraman) engaged viewers in an edge-of-the-seat finale that had the audience on tenterhooks before the Pivotal Pawns emerged winners after a tie-breaking armageddon game.
"The success of the Chess Super League (CSL) — our foray into the world of online chess, has reiterated our belief that various forms of gaming can come under the umbrella of gaming and esports entertainment. Chess is a fantastic game that teaches you strategy, deep thinking, patience and in the CSL format teamwork. It will do our country good if through tournaments like the Chess Super League, we can get more of India's youth interested in this phenomenal game. Apart from the players themselves, the team owners along with the storytellers and Samay and Sagar did a splendid job in keeping up the fun and the serious element of the league in a great balance. We look forward to season 2 of CSL very soon!" said Akshat Rathee, Managing Director, NODWIN Gaming.
Sagar Shah, CEO and Co-founder ChessBase India added "Powering Chess in India is the vision of ChessBase India. I am glad that with the Chess Super League we were able to do just that. Immense benefit was received to Indian chess players as they got to compete with world class players. The juniors got a chance to interact with top players of the world which gives them new insights into the game. I am overwhelmed with the love and support for the league from all the players, community and audience members. It's been wonderful working with Samay Raina and NODWIN Gaming and we hope to make this league bigger and better in the years to come."
Samay Raina added "It's difficult to believe that after only 18 months of starting to stream chess, I have been able to be a part of something this huge and exciting – with top players playing in our league. The whole league has been an emotional roller-coaster and we can't wait to be back with the next edition. I want to specially thank the fans who have been incredibly supportive throughout this journey."
The Chess Super League streamed live on Samay's Youtube channel with lots of surround content including team anthems, highlights and analysis hosted on the ChessBase India channel and channels of the team owners. Overall, content from the Chess Super League has been watched over 10 million times in just a week.
The League was sponsored by CoinDCX (India's safest crypto exchange) and supported by Red Bull, Mama Earth, Rage Fan NFT and Exploring Infinities founded by the man who holds the title for being 'The Fastest Human Calculator' — Neelakantha Bhanu.
"We are very excited to enter into the world of gaming and esports through our association with NODWIN Gaming. We are seeing increasing associations across the globe in the emerging and exciting areas of cryptocurrency and esports and look forward to several more collaborations where we get to associate ourselves with new experiential games and trends," said Ramalingam Subramanian, Head of Brand, Marketing and Communications, CoinDCX.
Dive Into the Nightmare with The Darkest Tales, Trinity Team's Frightening Fairy-Tale World, as Free Prologue Launches on Steam Today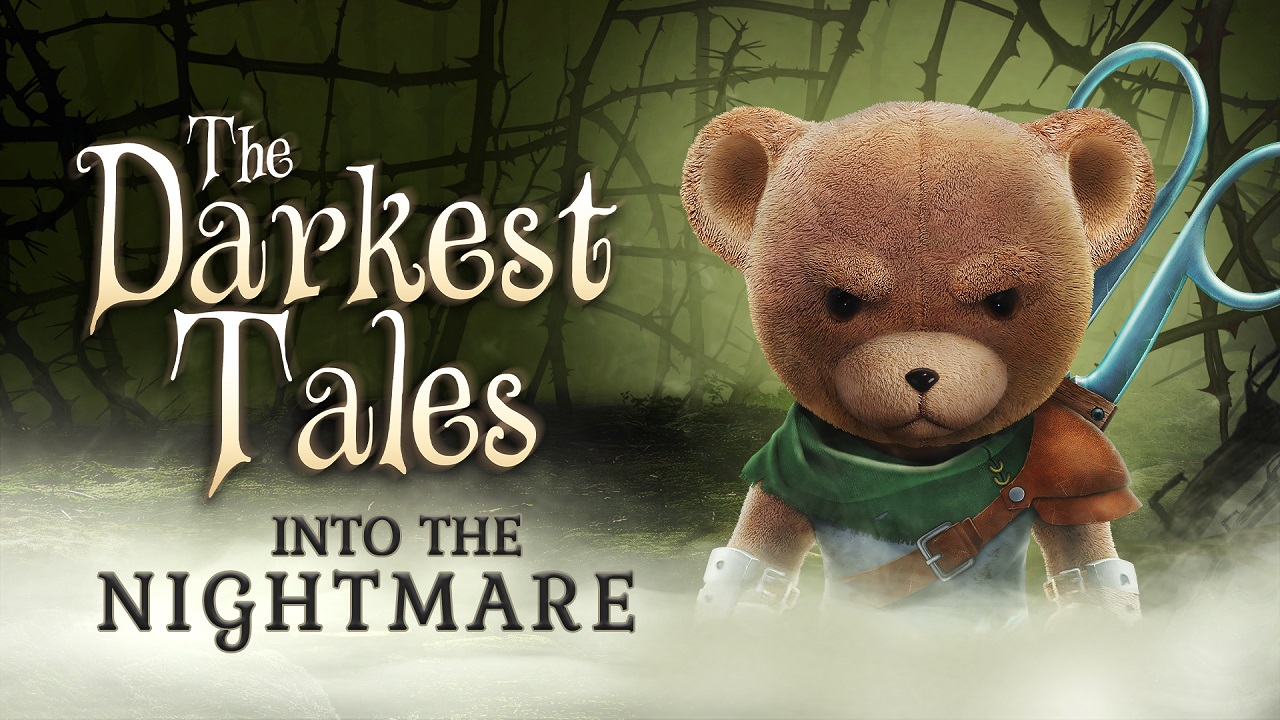 Reading Time:
2
minutes
Trinity Team studio, the developers behind the overwhelming crowdfunding success 'Slaps and Beans' and global publishing house 101XP are thrilled to announce that the prologue for The Darkest Tales, their action-adventure 2D platformer, is officially available to download on Steam for PC, starting today.
In The Darkest Tales – Into the Nightmare, players follow the adventure of Teddy, a grumpy old bear brought to life to rescue his owner Alicia, and Lighty, a chatty glowing orb fairy, as they embark on a journey through distorted fairy-tale planes inhabited by bloodthirsty enemies and nail-biting platforming.
Level One:
What would Little Red Riding Hood do to the big bad wolf if she had two sharp daggers and a thirst for blood? Enter the nightmare and see once harmonious lands turned into hostile terrains, filled with hungry mechanical wolves and sneaky fiery bats. Tread carefully and keep your eyes peeled, as you may be next on her menu.
Level Two:
Could Jack ever climb up the beanstalk if it was covered in thorns, carnivorous plants, and haunted by a deadly thunderstorm? Eat the famous beans, learn to play with magic, and use your finest skills to make your way to the top of this unforgivingly dangerous climb. Watch your step though, as Teddy is only made of fabric!
Key Features:
Get your hands on sharp enchanted weapons and jump, slice, and dash your way through anyone who stands in your way.
Develop your skill tree to learn a ton of new tricks that include faster healing, damage boost, and much more!
You may remember them differently… Do battle with a ton of once friendly, now deadly, fairytale characters turned evil bosses. First up? A double blade wielding, deceiving Little Red Riding Hood.
Fully voiced characters, a rich storyline filled with recognizable fairy tale lore, and gorgeous yet haunting landscapes and levels.
"When we began working on The Darkest Tales we wanted to create a dark fairytale world for curious adventurers and lovers of the genre to explore, be challenged by, and get lost in." said Marco Agricola, co-founder of Trinity Team. "We're proud to release the final version of our two level prologue on Steam today, and officially invite all those brave enough to step into the nightmare… and come out victorious!"
"The Darkest Tales is an immersive experience, setting the scene with gorgeous maps and terrains filled with familiar, yet fearsome fairy-tale characters and intense boss battles," said Aleksandra Volskaya, Head of Brand Management & PR at 101XP. "We're looking forward to hearing what players think of our prologue, and are incredibly excited to reveal all that's coming next, as the title sets up for a full release".
Players can embark on the first two full levels of this future release by downloading the game on Steam completely for free from right now.
All progress saved in the prologue will be automatically carried over into the full version of The Darkest Tales upon launch.
EKSA launches its GT1 Cobra true wireless gaming and lifestyle earbuds with game and music mode, voice assistant and 38ms ultra-low latency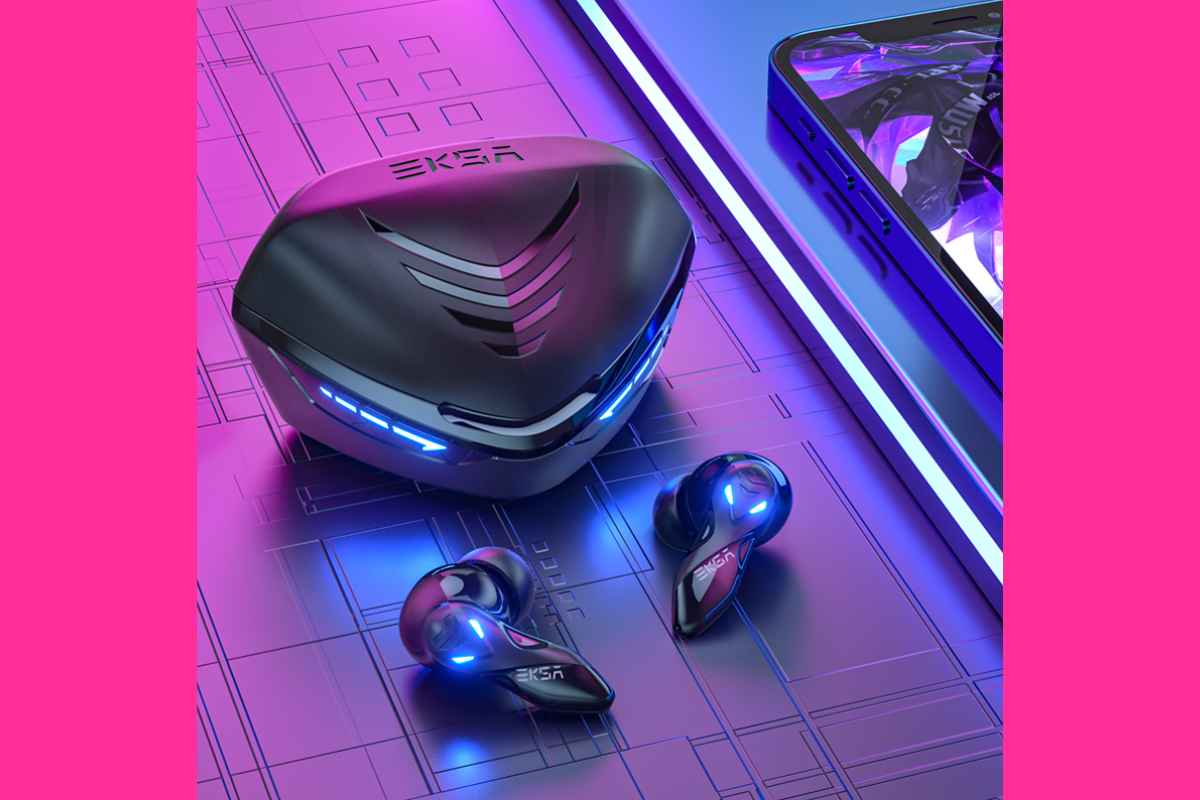 Reading Time:
2
minutes
Users can enjoy pinpoint gaming audio detail and strong audio performance for music
With an eleven-year history of developing and manufacturing headphones for top global brands, gaming peripheral experts EKSA is pleased to announce the release of its latest headset, the GT1 Cobra True Wireless Gaming Earbuds. The earbuds, with their patent cobra head design, are crafted for gaming and listening to music with a unique design and game/music switch mode and are available for $49.99/£38/2799 INR from the EKSA website with Amazon availability expected mid-November.
With a 38MS ultra-low latency, the GT1 Cobra True Wireless Gaming Earbuds provide a smooth gaming experience while delivering detailed bass users can feel in their bones. When using the earbuds to listen to music, users will experience innovatively strong audio performance, with thumping bass and crisp treble with stereo sound in music mode for a front-row-like performance.
With its new technology, ESKA has harnessed the power of a noise-cancelling algorithm for clear communication. In addition, the GT1 Earbuds have an ergonomic design for maximum comfort, coupled with three different size ear tips for maximum comfort.
Designed for an easy user experience, the earbuds, which run on Bluetooth 5.0, have multifunction touch control, and allow the user to play or pause, accept and hang up calls, switch between gaming and music mode, use voice assistant and reject calls all with a tap. The GT1 Cobra True Wireless Gaming Earbuds are also come with hassle-free auto pairing so users can immediately use them every time without a wait.
Gamers and music lovers can enjoy up to 36 hours of battery life, as the earbuds hold 6 hours of continuous playtime on a single charge and 30 hours of extra playtime in the case. They also come with a splash resistant IPX4 design.
The EKSA GT1 Cobra true wireless gaming and lifestyle earbuds are available for $49.99/£38/2799 INR from the EKSA website with Amazon availability expected mid-November.