European Gaming: Esports round-table feature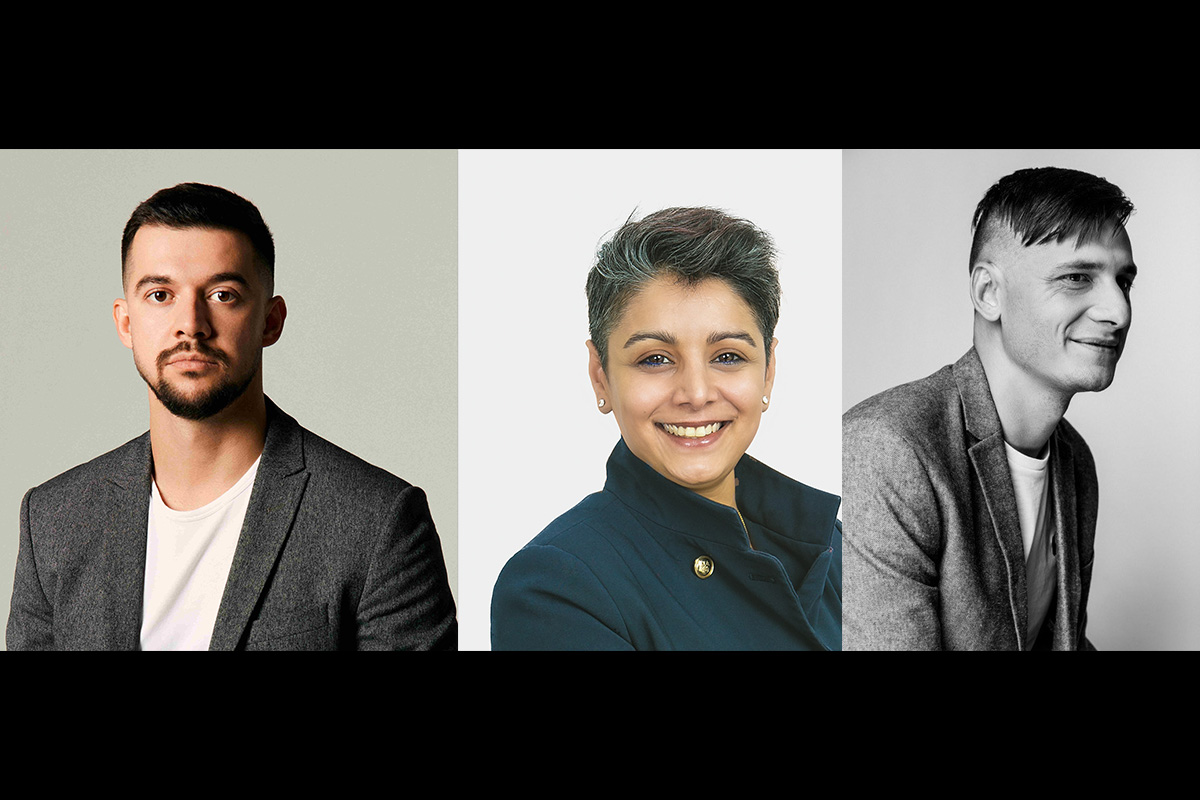 Reading Time:
6
minutes
The growing value of esports
Esports betting has exploded in popularity across the past year and shows no sign of slowing down, with a huge number of in-play markets now available to players. In this round-table feature, Alexandr Iaroshenko, CEO of BetBazar, Sergey Tsukanov, Head of Sportsbook at Betby and Rohini Sardana, Head of Product Propositions at SIS, discuss the driving forces behind the fastest growing vertical in sports betting.
Esports betting grew hugely during the pause in sports last year, but what factors are behind its continuing appeal?
Rohini Sardana: "The entertaining experience that esports betting offers is what ultimately keeps bettors coming back for more. The suspension of live sports last year undoubtedly helped to bring it to the attention of a wider audience, but its continued engagement would not be possible without a strong product in the first place. In fact, demand is as strong as ever for our content. Through our esports betting product, SIS Competitive Gaming has increased output of events by 800% compared to the same period last year, due to strong customer demand, with stream downloads for our events still very high. It is safe to say that esports betting has established itself within the wider sportsbook ecosystem and that demand continues to grow."
Alexandr Iaroshenko: "Players had the time to get to know a new product during this time that they now love. The last year showed the need for entertainment and filler activity. This is largely as a result of timing, but our time to market also played a huge role here. We are very proud because even though this is a product that was enjoyed because other forms of entertainment were scarce, it continues to be enjoyed in significant numbers. It is a solid offering that was in the right place at the right time to kick off."
FIFA and NBA2K are particularly popular as a betting option for sportsbook customers, but is there a divide between these disciplines and followers of other Esports events?
Alexandr Iaroshenko: "People want to bet on live events and it becomes vital that they get their results quickly. This is what has helped esports' popularity to grow so rapidly. When it comes to games like League of Legends and Defence of the Ancients – which aren't based on sports – results may vary largely depending on different demographics. The new generation of player is more focused on the 'computer game' elements of esports, such as Battle Royale or Player Unknown's Battlegrounds – if they like those types of games, they will still bet on those even when they aren't into sports. However, it is fair to say that betters of esports that are based on traditional sports like football and basketball are much more reliable bettors that those that follow LoL or DoTA."
Sergey Tsukanov: "Of course, the most popular sports have always attracted players that differ from the followers of more traditional esports markets. FIFA and NBA2K markets, perhaps unsurprisingly, have a much bigger following amongst soccer and basketball fans than from followers of other esports markets, and for this reason, FIFA and NBA2K have become a staple of our classic market offering. That said, it must be noted that despite their differences, players at both ends of the spectrum universally prefer it when competitive games are played without real players, instead using AI-led technology to add to the random nature of the results."
Rohini Sardana: "The core elements of the product remain the same, regardless of whether you are offering FIFA 21 matches or first-person shooter events. The availability of quality live streams and a variety of markets, all underpinned by strong integrity, are the key fundamentals that are required for every single esports betting opportunity. Of course, sports-themed games are more likely to resonate with existing sports bettors given the familiar characteristics. We have seen great success with our NBA2K head-to-head games given basketball's global appeal. Moving forward, we are planning additional titles to help us expand our content offer, which will further help operators drive profitable revenues."
What are the challenges involved in offering live streaming and in-play betting across esports events taking place 24/7, across the world?
Sergey Tsukanov: "The challenges vary in different locations, but they are the same for all elements of iGaming, not just esports. Internet penetration, mobile play, latency of streaming, and so on. However, the benefits of providing clear, accessible, and most importantly, popular content for users, clearly have a positive impact for both products and turnover. This is the key to maintaining our audiences and attracting new users."
Rohini Sardana: "The lack of resources that have the specialist knowledge of esports betting appears to have been one of the main challenges for operators. Esports betting solutions are still in the early stages of the product lifecycle and there is an element of risk for sportsbooks trading on such events, particularly the potential for savvy esports bettors getting the upper hand. Partnering with third party providers such as SIS, that have relevant knowledge of esports is highly advantageous, giving operators the confidence and trust that the products being offered are reliable and relevant. At SIS we have more than 30 years' experience of live streaming and data distribution, and we partner with 400 customers across 45 countries, which gives operators peace of mind that SIS Competitive Gaming is an esports betting product they can depend on. We have low latency live streams available for our content, running throughout the day to serve our global customer base. The frequent and high uptime betting opportunities have proven to be popular with both operators and bettors across multiple markets in recent months."
Alexandr Iaroshenko: "This is our speciality and we can take two approaches. Firstly, there is live streaming. There are lots of challenges that an operator needs to be prepared for. Organising the right people and level of play to make the product popular and keep it running 24/7 can be difficult. There needs to be a product on tap that can constantly engage players. One focus should be on growing our existing player base and the other should be retaining them. In terms of organising these events, we have partners in Europe that have created their own Esports academy to help develop the players of the future and create top-class tournaments and other activities. Secondly, there is in-play. This is the odds and infrastructure to supply sportsbook. We have a team placed to constantly trade and price. It can be challenging to provide underdog or favourites for events, which motivates players to play. We work hard to deliver this and the latest in tech to price these games like never before. This involves investing in the best in maths models to ensure we can deliver."
How is AI having an impact, both from an odds-setting perspective and in producing human-versus-AI content?
Rohini Sardana: "Accessibility and accuracy of data plays a key role in establishing a betting product's usability. Esports games are visually rich and provide more data points than sportsbooks would have consumed with other sports content. This vast amount of data needs to be processed to create a good user experience, and processing vast amount of data, efficiently, requires the use of technological advancements such as AI."
Alexandr Iaroshenko: "In terms of betting, we have mathematical models which are stats-driven and give us a concrete prediction via an algorithm. This involves so many variables and no fewer than 15,000 events every month, which enables us to constantly learn and evolve to better understand and price games. As a result, we are able to provide some of the most accurate odds in the business. We take this very seriously and when our traders join, they go through a vigorous player schedule to prepare. AI verses live human bears a strikingly similarity to RNG vs. live action. In this instance, the operator is relying on an RNG bot originally created by EA Sports, which has nothing to do with the world of betting. It's simply a black box inside the game that determines the action. Players simply have less trust in this."
Sergey Tsukanov: "At Betby, we primarily employ AI technology to acquire live data. We want to use AI to create mathematical models to produce enhanced odds, but when generating odds, it doesn't differ too much from the traditional aspects. What does set AI apart is generating results with innovative AI software to ensure that our products are available 24/7 across all markets, providing users with the best possible environment to place their bets, all the time."
What can the traditional sports betting world learn, if anything, from the new breed of quick-fire esports betting opportunities?
Sergey Tsukanov: "If you compare traditional sports betting markets with these modern AI-led esports solutions, you can see a few differences. The new markets are available around the clock, utilise innovative mathematical models that make the games more efficient, and provide a variety of previously unseen markets for users to enjoy – there really is something for everyone. For me, it's not even about betting, and more about the phenomenon of soccer and basketball losing popularity amongst young people. Officials really need to look into how to attract young people to soccer again, and they could do this with faster game formats or the equivalent of an All-Star match. As for betting, with the current format of soccer and basketball competitions locked securely in place, it's very difficult to invent something new. Instead, we have explored making our platform more efficient and user-friendly to help players place bets as efficiently as possible, and it has paid off."
Rohini Sardana: "For sportsbooks, offering esports betting opportunities has now become a necessity. The strong demand for this type of content and the resulting engagement levels means that these events cannot be ignored. Sportsbooks already value quick-fire betting opportunities that horse and greyhound racing and virtual sports offer, and esports events can provide a similar format with results within minutes of a bet being placed."
Alexandr Iaroshenko: "In sports betting, we see a lot of hype for a lot of products and, more often than not, this burns out quickly. Looking at the most popular esports titles at the moment including Counter Strike, LoL and DoTA – these are now making esports history and I believe they're here to stay. Live sports and esports have reached a synergistic co-operative relationship, where, for example, esports supports the hype for an overall event. There is no threat that esports will cannibalise sports. In fact, what we have seen is that it works as a complementary product."

Dignitas Partners with Virus International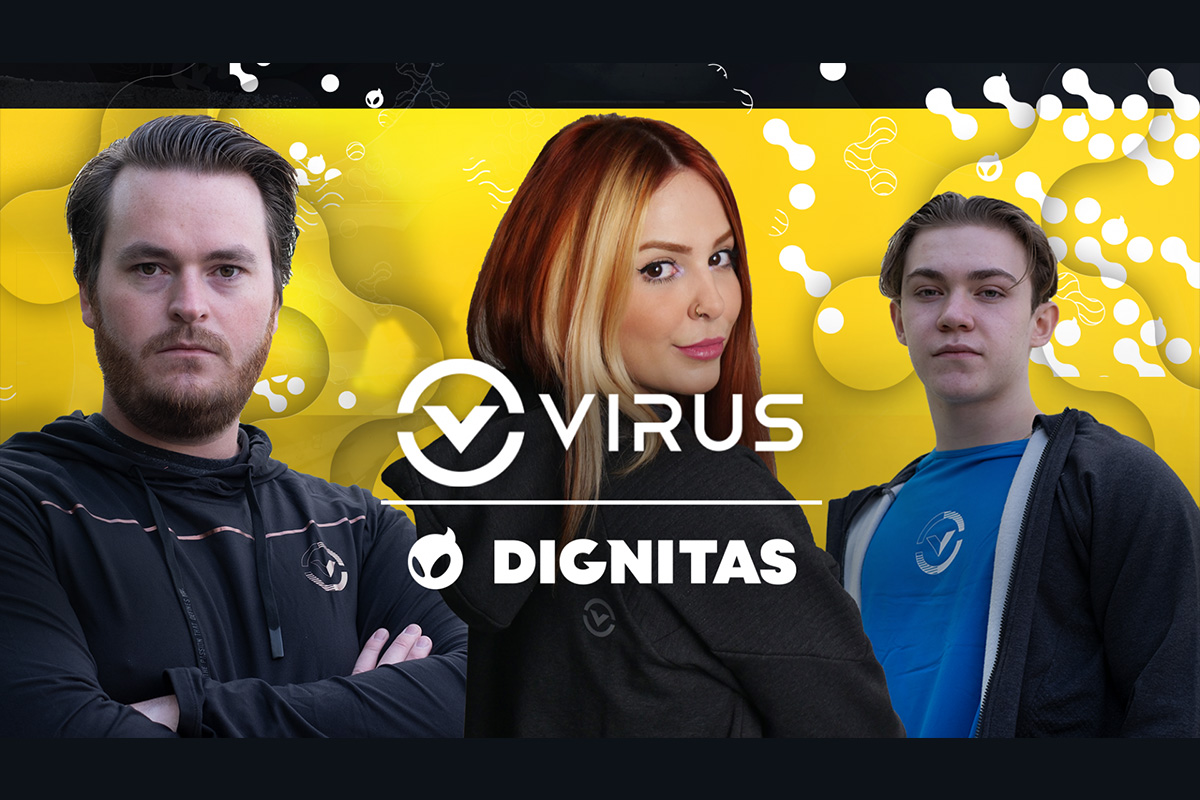 Reading Time:
2
minutes
Dignitas, the esports vertical of New Meta Entertainment (NME), has announced athletic wear brand VIRUS International as its Official Game Day Apparel Partner.
As per the deal, VIRUS International will create Dignitas' Official Competitive Game Day uniform including the Official Team Jersey with logo presence on the front of the jersey, Game Day Warm Up and Performance Workout Apparel kits which include T-Shirt, Sweatshirt, Hoodie, Player Jacket, Joggers and Leggings. Both kits will be uniquely designed to fit Dignitas Women's and Men's teams. All apparel will be co-branded with Dignitas and VIRUS International.
Dignitas will integrate Dignitas and VIRUS International co-branded merchandise into its online store, which will be available for fans to purchase at DignitasStore.com.
"We're excited to partner with Dignitas and break into the esports & gaming community. The synergy is perfect. VIRUS' mission has always been to provide the highest quality gear to our athletes in order to help them perform their best and to enable them to achieve their athletic & lifestyle goals without restriction," Ashley Gomez, Director of Brand & Partnerships at Virus International, said.
"VIRUS operates at the forefront of the latest innovations in apparel and bio-physical technology which has allowed our brand to produce technology-infused fabrics that have stood the test of time since 2010. Like VIRUS, Dignitas marries technology with its sport and industry, and this synergy between technology and gamers is undeniable," Melanie Lin, Director of B2B Sales at Virus International, said.
"Dignitas is thrilled to partner with VIRUS International, an athleticwear brand that understands the needs of our esports athletes. Performance apparel is an everyday part of our athletes' lives as they train, travel the world, and compete against the world's best competition on-stage. VIRUS' end-to-end control of the design and manufacturing process allows us to collaborate on new silhouettes to match our diverse fans and athletes' tastes season to season and in real-time globally," Ian K. Partilla, SVP of Strategic Global Business Development at Dignitas, said.
Intema announces Isle of Man OGRA license application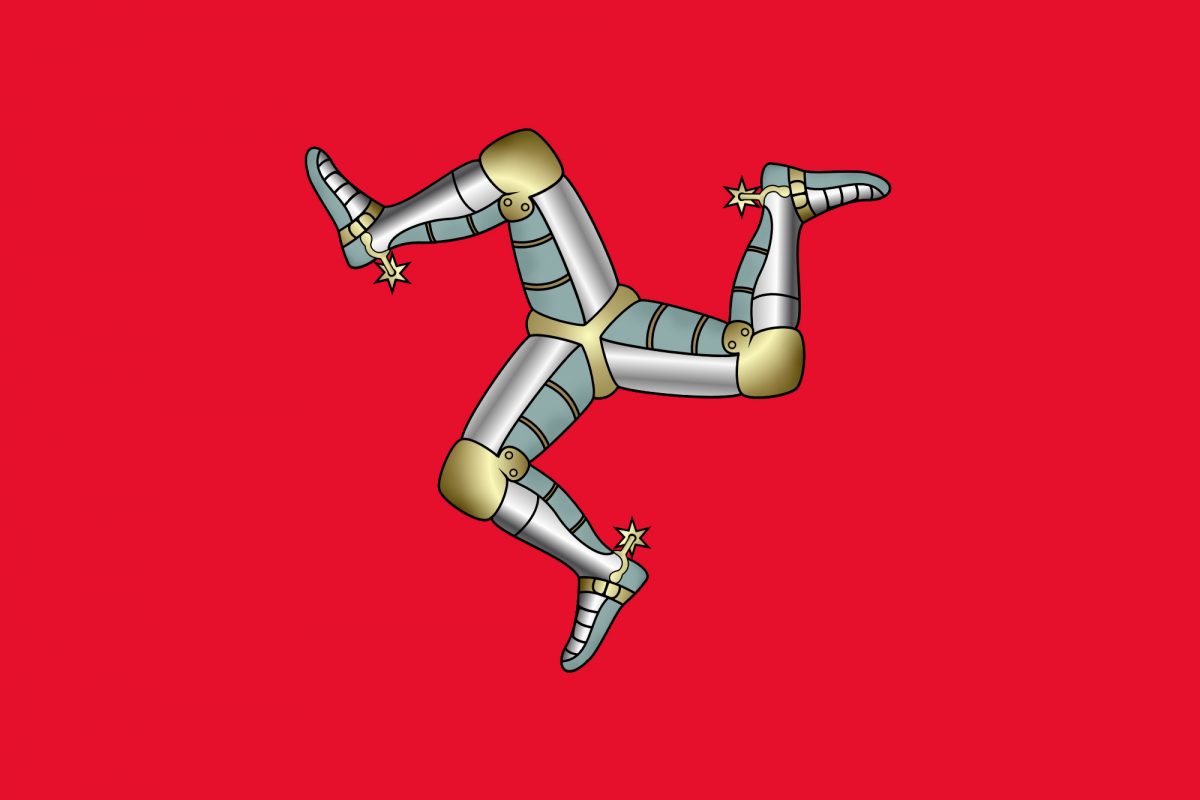 Reading Time:
< 1
minute
Intema Solutions Inc. is pleased to announce that the Isle of Man regulatory authorities have formally accepted for review the application by Livestream Esports Limited, a wholly owned subsidiary of Intema, for a license under the Online Gambling Regulation Act (OGRA) 2001.
"Obtaining this license from one of the world's most prestigious gaming jurisdictions would be another great milestone for Intema, particularly in the context of the proposed acquisition of LOOT.BET," said Laurent Benezra, Intema's President and Chief Executive Officer. "The Isle of Man promotes the highest standards of jurisdictional control in the gaming industry. In addition, the license granted by this regulatory body has many financial and logistical benefits, and would allow us to offer continuous fun, safe and responsible gaming experiences for gamers around the world."
Team Bloodhounds Inc. Acquisition
Additionally, further to the press release dated June 22, 2021 and the press release dated September 24, 2021, as consideration in respect to the acquisition of Team Bloodhounds Inc. ("Team BH"), Intema has made a cash payment of $60,500 and issued 943,396 common shares of Intema to the shareholders of Team BH (with an additional cash payment $60,500 payable in three months following the closing of the acquisition).
M88 expands esports coverage by partnering with BETER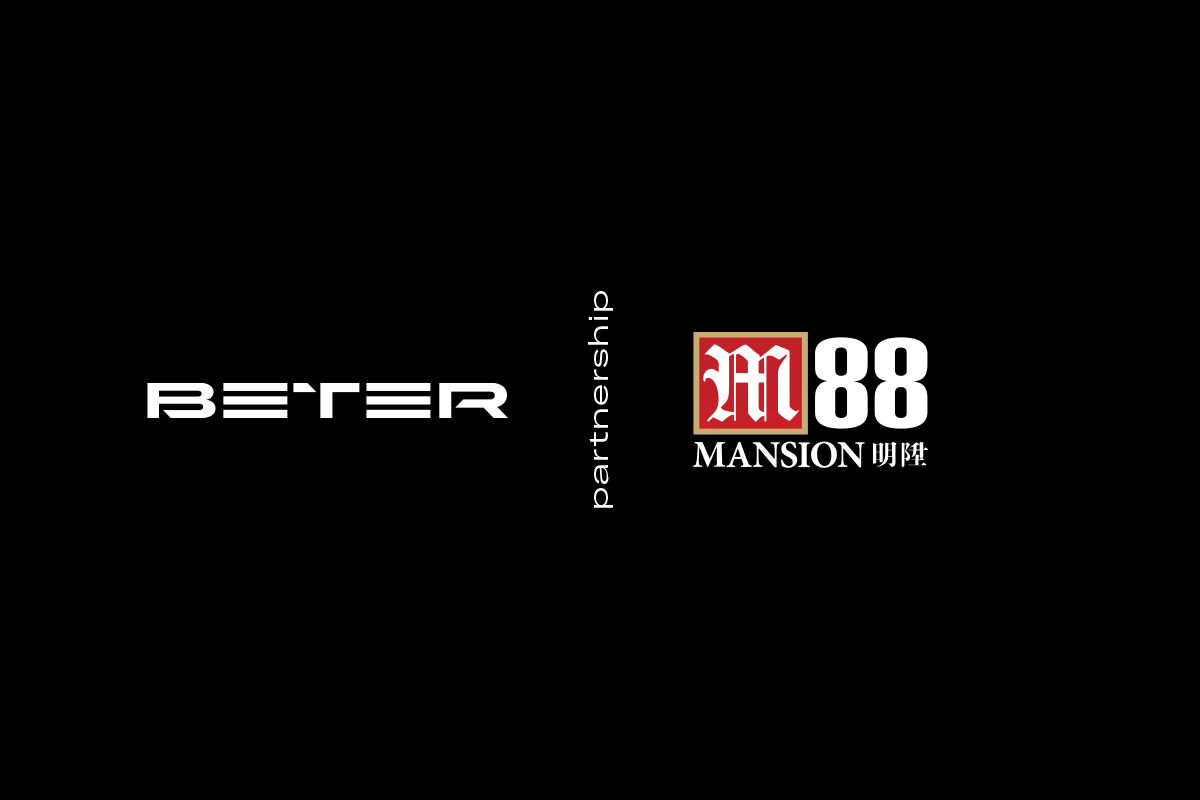 Reading Time:
2
minutes
International sports and esports betting provider BETER announced today that they have teamed up with M88. The leading Asian sportsbook has decided to take advantage of BETER's portfolio to further engage their players across the region with the addition of more than 30,000 extra global esports tournament events and 200,000 ESportsBattle matches every year.
"Here at BETER, we are convinced that collaborating with M88 is another significant step towards increasing our presence in the Asian market, which is one of our primary focuses for the next few years. We firmly believe that this partnership will prove to be prosperous and beneficial for both parties," said Gal Ehrlich, CEO at BETER.
BETER will provide M88 with customised quarter markets that perfectly suit their players' needs. All live streams, data, odds, and margins can easily be managed in the BETER's Client Console.
"We've been interested in the type of fast content which BETER provides for some time, and we also see exactly what BETER can offer to M88 customers with live streaming of engaging ESportsBattle matches and odds for the most popular global esports tournaments. The integration and testing process proved that we found a reliable partner with top-notch solutions that will help us further enhance what we offer bettors," said Alan Wafer, Head of Business Development at M88.
In his strategy presentation in July 2021, Gal Ehrlich emphasised that expanding into the Asian market is one of BETER's core goals, as this region represents a promising avenue for future business growth. He also added that the company would focus on expanding its product portfolio and developing exclusive content.
BETER is a leading provider of fast sports & esports content, live streaming, live data, and odds for the betting industry. BETER powers Setka Cup, ESportsBattle and Asia Pro League tournaments and offers trading of world esports events. BETER sports and esports content is featured on more than 100 sportsbooks across the globe.