Kinguin partners with Bitcoin Vault bringing NFTs to its global marketplace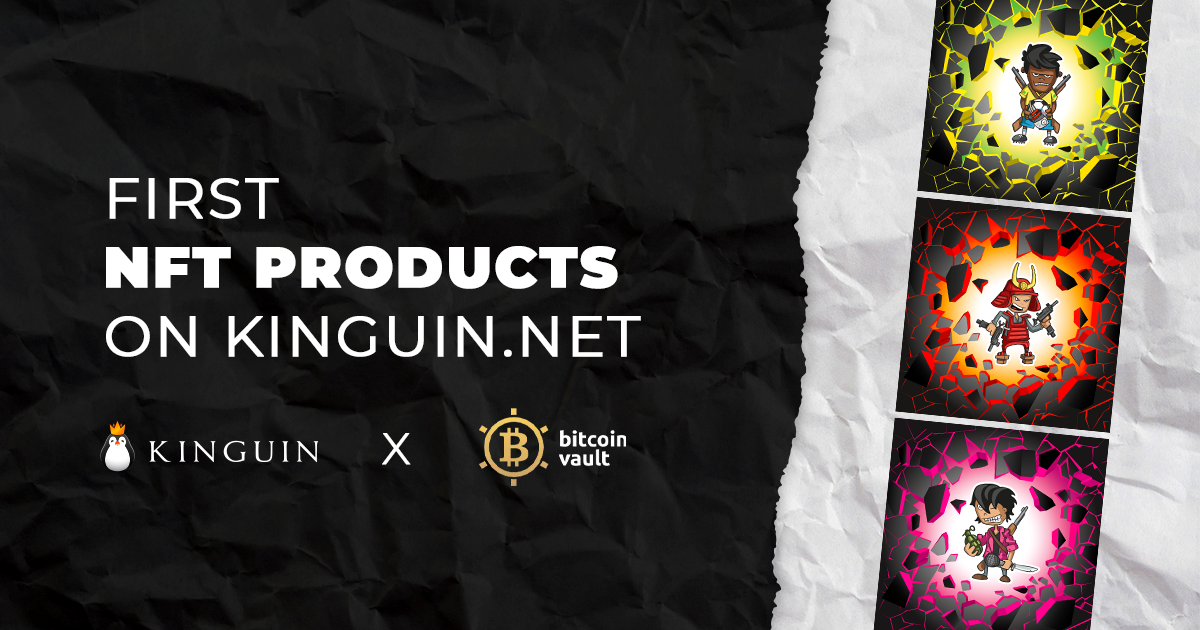 Reading Time:
2
minutes
Kinguin, the world's first digital marketplace for gamers, has announced that it is bringing Non-Fungible Tokens (NFTs) to its marketplace for the very first time through a partnership with Bitcoin Vault (BTCV), a cryptocurrency trading platform. The partnership will see a selection of SkillzVault Ethereum NFTs available to purchase on Kinguin marketplace.
Bitcoin Vault is a cryptocurrency trading platform that provides an extra level of security based on a three-private-key security software – mobile GoldWallet, desktop Electrum Vault and the Key Generator app. As well as featuring all the standard Bitcoin aspects, the extra layer of features provides users with extra transparency and freedom to purchase products using cryptocurrency.
SkillzVault is a gaming talent show created in partnership between Bitcoin Vault (BTCV) and ESE Entertainment. The gaming talent show is running from July 28 to November 21 in five countries: Brazil, China, Japan, South Korea and Vietnam, with gamers taking part in one of the two fastest growing games in the industry – Peacekeepers Elite and PlayersUnknown Battleground Mobile (PUBGM). Viewers can also experience the excitement through SkillVaults' Twitch profile and game.tv.
Kinguin users will be able to purchase three different types of static SkillzVault competition card NFTs exclusively through the Kinguin website using both cryptocurrency and fiat payment options. Each NFT represents one of the three heroes who feature in the SkillzVault gaming talent show, which includes a Japanese Samurai, a Brazilian footballer and a South Korean K-Pop star. Both Kinguin and Bitcoin Vault ensure each NFT sold is unchangeable and tamperproof.
Mateusz Mach, Director of NFT marketplace at Kinguin said: 'We're really excited to partner with Bitcoin Vault, bringing our customers the opportunity to purchase an exclusive set of NFTs for the first time in our history. We've progressively been introducing more cryptocurrency payment solutions to our platform and for some time now, we've been working towards providing our customers with NFT offerings. We're looking forward to continuing our roll out of NFTs on Kinguin marketplace and will soon be revealing even more exciting, exclusive NFT partnerships.'
Piotr Kozłowski, Chief Growth Officer at Bitcoin Vault said: 'Kinguin is a global marketplace that's leading the way in its industry when it comes to integrating blockchain based solutions onto its platform, services that are becoming increasingly popular amongst the digitally native gaming community. Partnering with Kinguin's marketplace will also provide gaming fans with the easiest, most convenient and safest way to purchase our SkillzVault NFTs.'
NFTs are verifiably unique (non-fungible), digital assets. The data of an NFT is stored on a digital ledger called a blockchain, meaning that the digital asset can be certified as unique and therefore, not interchangeable. NFTs have risen in popularity in the past year, with a range of types of NFTs being sold including digital art, videos and trading cards.

Cloudbet is Giving Away $10,000 to Celebrate the Return of European Soccer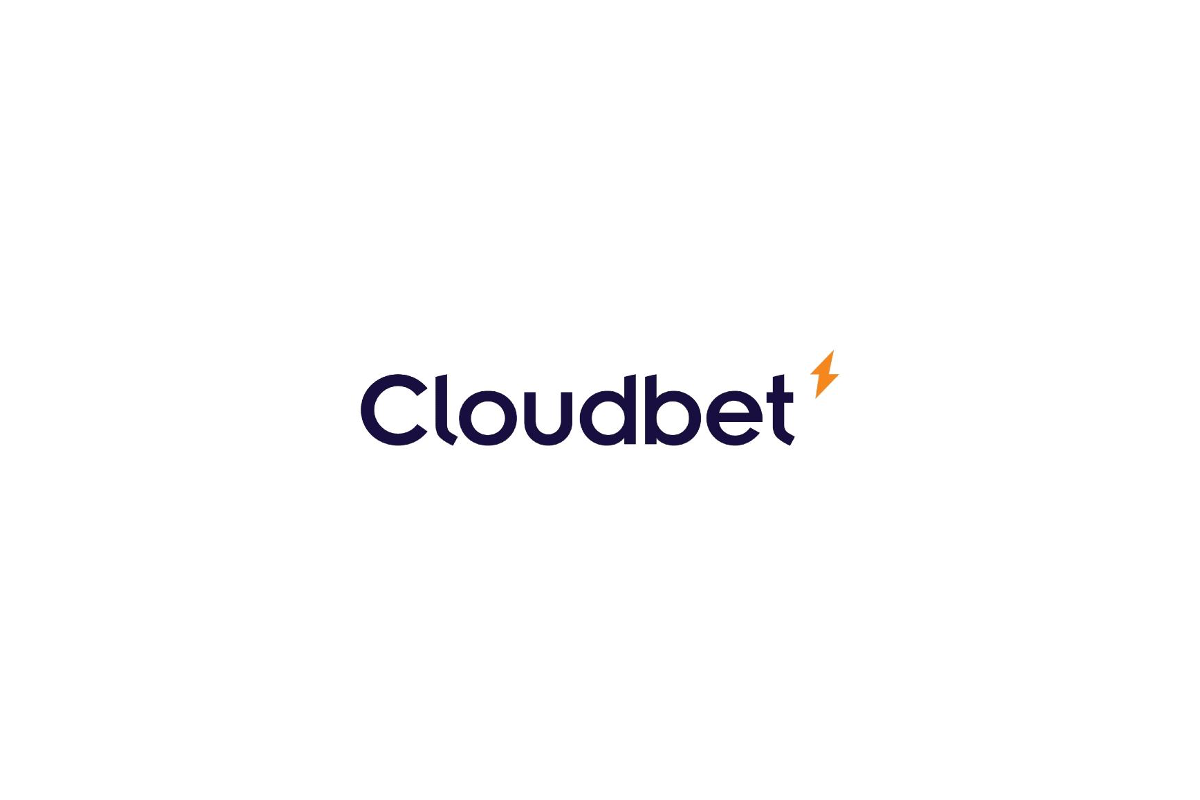 Reading Time:
2
minutes
The soccer season is back! To celebrate, Cloudbet has $10,000 worth of USDT to give away to 10 lucky soccer bettors this month.
The pioneering crypto betting site will choose 10 customers at random who bet on any of the top 5 leagues (English Premier League, La Liga, Bundesliga, Ligue 1 or Serie A) from August 1-14. Each will win an equal share of the prize pool— $1,000 of the US dollar stablecoin.
Cloudbet offers all popular markets for the five leagues for customers to bet on quickly and safely via bitcoin and 17 other cryptocurrencies. By choosing to bet with crypto, users see faster transactions, lower fees and enhanced privacy on a decentralized system while enjoying the thrill of live-in play betting on their favorite teams.
The EPL is set to return on 5th August, with back-to-back defending champion Manchester City looking to claim their fifth title in six seasons. They enter the 2022-23 season as favourites, while Liverpool, Tottenham Hotspur and Chelsea head the rest of the field in the EPL who aim to dethrone Kevin De Bruyne, Erling Haaland and their teammates.
The English Premier League is heralded as the most competitive league in soccer, providing three of the last four UEFA Champions League finalists in the past two years. Besides the winner's market, Cloudbet customers are able to bet on a wide range of outrights including who will end up bottom on Christmas Day, who will eventually get relegated, Top Goalscorers by club, and a huge range of others.
The Bundesliga starts on August 5th, with Bayern Munich as strong favourites to win. Ligue 1 launches in France the following day. Serie A and La Liga begin the following week on August 13th and 14th, respectively.
Crypto SNACK Secures $50M Investment Commitment from GEM Digital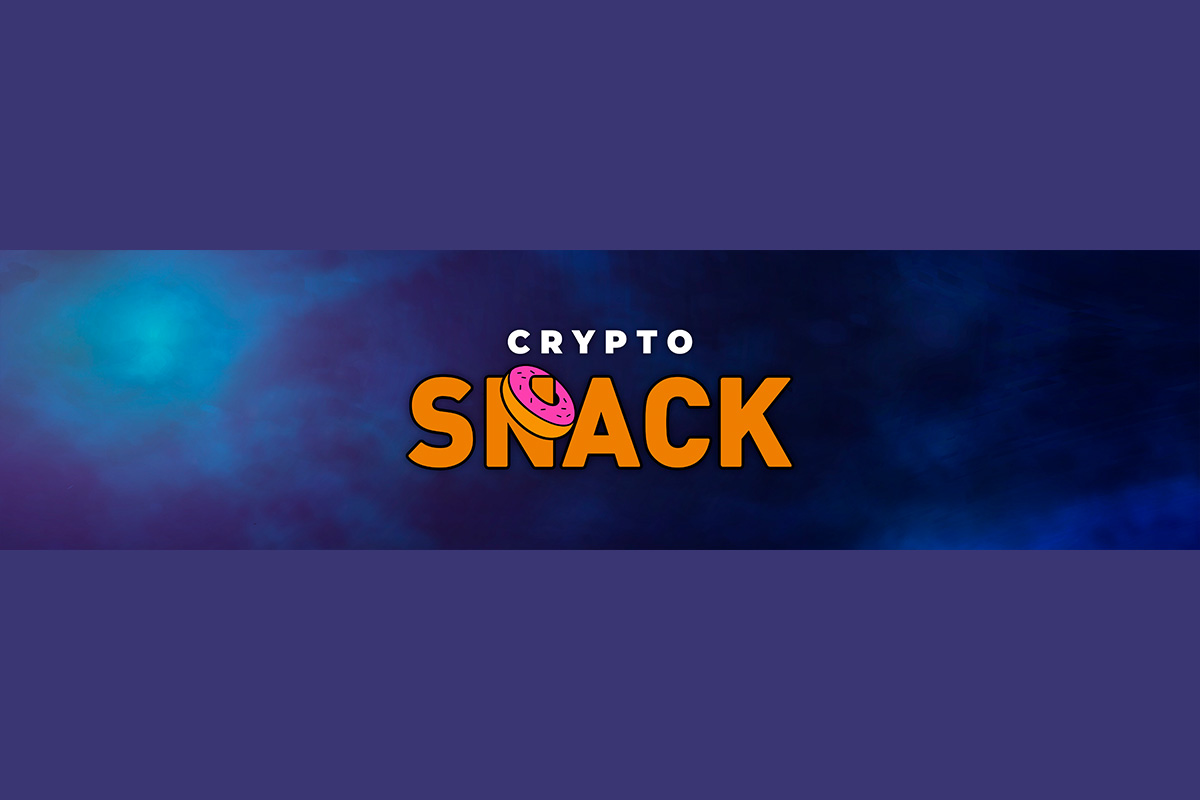 Reading Time:
< 1
minute
Leading iGaming token Crypto SNACK has secured a $50 million investment commitment from GEM Digital Limited, a digital asset investment firm that actively sources, structures and invests in utility tokens listed on over 30 CEXs and DEXs worldwide.
Earlier this year, Crypto SNACK partnered with RCD Espanyol, making the team the first La Liga club to accept payments in cryptocurrencies, the first of many future partnerships designed to bring the efficiency of digital assets further into the world of sports, entertainment and beyond by onboarding crypto payments for real-world experiences.
The company plans to invest its new funding from GEM into further connectivity with top crypto exchanges, add to its growing portfolio of global professional sports partnerships, as well as continue to build out its blockchain technology and infrastructure.
"Together we are taking the right steps for #SNACK to become the #1 token in the iGaming industry. This investment will further accelerate our plans to make the future of decentralised finance possible," Stuart Morrison, CEO of Crypto SNACK, said.
OddsGecko launches crypto betting odds comparison site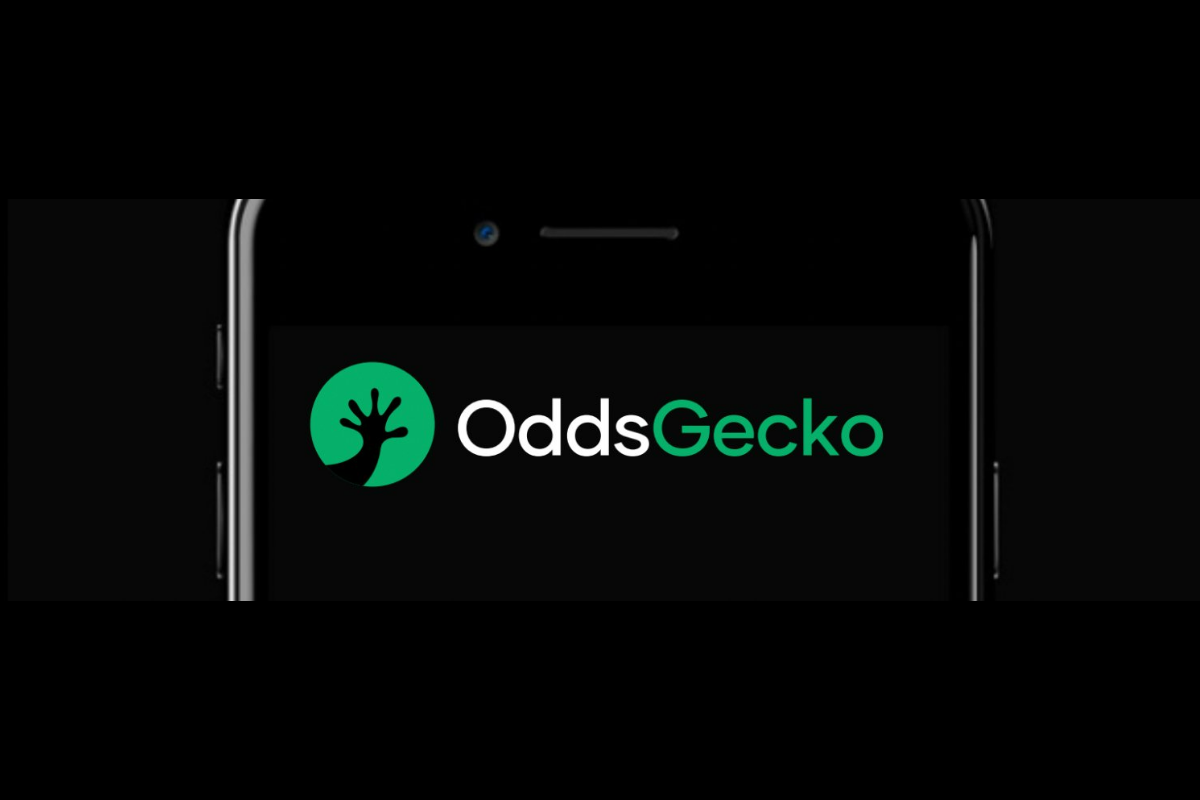 Reading Time:
< 1
minute
OddsGecko, a new odds comparison website focused on the fast-growing crypto sports betting sector, is now live.
The OddsGecko matrix launches with odds from four leading sports betting operators: Sportsbet.io, Cloudbet, Exbet and Stake.
It covers all major events and markets across soccer, cricket, basketball, American football, baseball and ice hockey.
In addition, an extensive range of esports markets will allow users to find the best prices on tournaments including CS:GO, DOTA 2, LoL and more.
An OddsGecko spokesperson said: "As more people choose to place their bets in Bitcoin and other cryptocurrencies, the demand for fast and reliable crypto odds comparison is increasing daily. The OddsGecko matrix allows price-sensitive punters to find the best value across thousands of markets in an instant. We're delighted to launch with four of the most trusted names in crypto betting, and will be adding more sportsbooks and operators shortly."