SOFTSWISS Jackpot Aggregator announces its first partnership with N1 Partners Group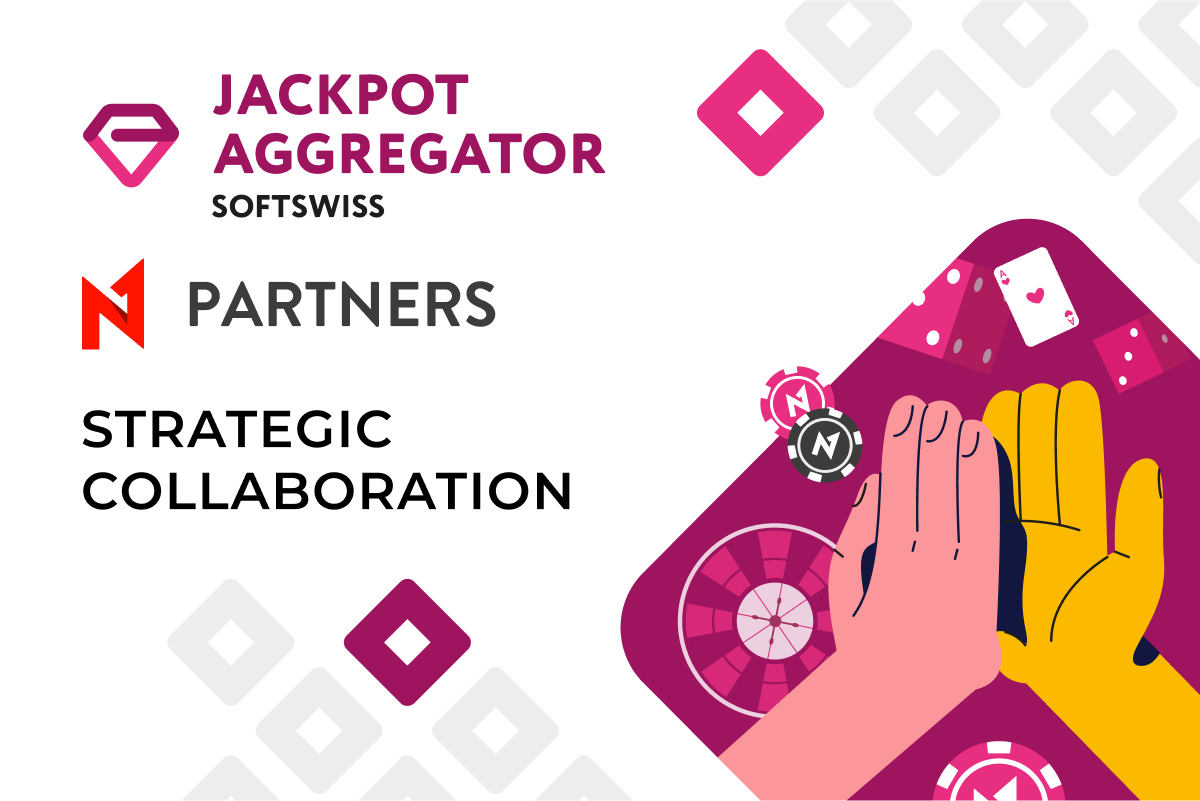 Reading Time:
2
minutes
SOFTSWISS is pleased to announce that N1 Partners Group is the first client to join the SOFTSWISS Jackpot Aggregator. The new SOFTSWISS Jackpot Aggregator product provides the ability to run jackpot campaigns using ready-made jackpot templates.
A flexible grouping system allows players to be aggregated for any jackpot scheme. Not only casinos but also gaming aggregators or providers can become SOFTSWISS' new product clients. Moreover, by using the SOFTSWISS Jackpot Aggregator, any operators on any platform will be able to create jackpot campaigns.
As a part of the agreement, N1 Partners Group has begun connecting its all casinos to the SOFTSWISS Jackpot Aggregator. Accordingly, N1 Partners Group has access to the jackpot system: unique jackpot complex, its management, and approaches for individual opportunities to win. This will make it possible to play jackpots not only in one but in several casinos at one time, combining jackpots and groups of players. N1 Partners Group' first month of operation after joining the SOFTSWISS Jackpot Aggregator showed a positive impact on player activity.
Ivan Montik, Founder of SOFTSWISS, commented: "N1 Partners Group is a longstanding and trusted partner of SOFTSWISS, therefore, we are very pleased that exactly this company has become the first client of our new SOFTSWISS Jackpot Aggregator. This product incorporates innovations from the gambling world with the needs of our clients and thus becomes a reliable and irreplaceable player interest tool. The SOFTSWISS Jackpot Aggregator is the result of years of experience in iGaming and our understanding of the industry's needs that the SOFTSWISS Jackpot Aggregator can now meet. Thank you, N1 Partners Group, for your trust and cooperation!"
Yaroslav Laptev, Chief Product Officer of N1 Partners Group, notes: "We are confident that connecting to the SOFTSWISS Jackpot Aggregator will bring our projects to the next level: players can participate in jackpot draws by playing their favourite online casino games. It is worth mentioning that we have already seen interest from players in the new solution, as well as the growth of a new audience at our projects."
About SOFTSWISS 
SOFTSWISS is an international tech brand supplying widely acclaimed, certified software solutions for managing iGaming operations. SOFTSWISS holds a number of gaming licenses, providing a "one-stop-shop" White Label Solution by taking care of all technical, legal, and financial processes on behalf of its customers. The company has a vast product portfolio, which includes an Online Casino Platform, Game Aggregator with thousands of casino games, the Affilka affiliate platform, and a sportsbook software platform. In 2013 SOFTSWISS was the first in the world to introduce a bitcoin-optimized online casino solution. The company has thus been regarded as the leading technical expert when it comes to the use of cryptocurrencies in online gaming.

Affilka by SOFTSWISS Reports Its Results For 2021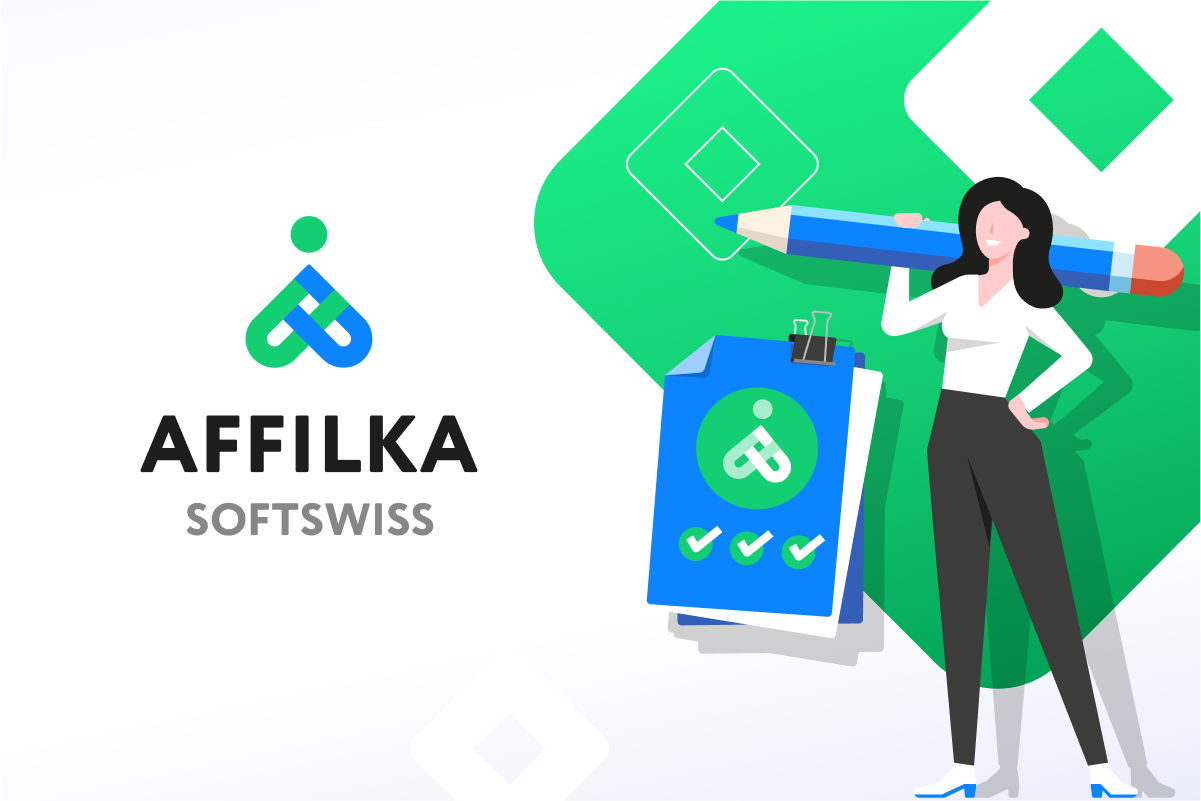 Reading Time:
3
minutes
Affilka by SOFTSWISS is pleased to share its results for 2021. During this period, the affiliate marketing platform grew significantly across the board, including crossing the 100 affiliate brand mark. The results presented reflect the financial and business metrics of the team's work from January to December last year. 
In 2021, the Affilka team expanded its client list with 60 new companies, up 92% from 2020 with a score of 65 live brands at the end of the year. As a result, Affilka ended 2021 at 125 live brands, 76 of which support crypto. Among these, about a third operate on third-party online casino and sportsbook platforms. Affilka is flexible in that clients can take advantage of the affiliate marketing platform regardless of whether they operate on the SOFTSWISS Online Casino Platform or use their in-house solution.
"Any online casino or sportsbook can rely on the flexibility and professionalism of our team to launch their affiliate program on our software. Affilka has extensive experience with both SOFTSWISS Online Casino Platform clients and with those companies that use third-party platforms or proper solutions. Therefore, our experience allows us to safely claim the highest customer focus available in the gambling market", commented Anastasia Borovaya, Product Owner of Affilka.
There is also a positive trend in the increase of affiliate programs. Since 2020, the growth rate increased by 79% and amounted to 86 affiliate programs by December 2021 compared to 48 a year earlier. The total GGR of all casinos and sportsbooks brands using Affilka increased by 122% to more than 390 million EUR.
"The year 2021 has shown a resurgence in the iGaming industry. On the one hand, gambling representatives have become increasingly aware of the importance of affiliate marketing and its convenience in promoting their brands. On the other hand, affiliates have also become more active in considering cooperation with iGaming companies: in 2021 alone, their number increased by 39%. Such a trend suggests that in 2022 investment in affiliate marketing will only keep growing", said Anastasia Borovaya, Product Owner of Affilka. 
Some of Affilka's important innovative achievements as part of the product's development includes:
Access to merchant accounts not only for clients operating on the SOFTSWISS Online Casino Platform, but also for those using third-party platforms. 

Ability to) Record payments for non-integrated payment systems, making it easier for Affilka clients to interact with affiliates.

Development of a poker module that will soon allow

Online Poker Sites

to take advantage of Affilka unique capabilities.
"This year was an important milestone in the development of Affilka, which has been highlighted as a standalone product in the SOFTSWISS portfolio. It's branching out into a complete solution is marked by the iGaming industry's demand in quality affiliate marketing software, which Affilka/SOFTSWISS is happy to meet . All information about Affilka features and benefits can now be found on our website at www.affilka.com. I also can't help but mention our clients, who have entrusted the Affilka team with growing their businesses. In 2021, that number exceeded 100 companies! And that's the best motivation for even more high-profile achievements, which you will no doubt hear about in the nearest future", summed up Anastasia Borovaya, Product Owner at Affilka.
About SOFTSWISS
Affilka by SOFTSWISS is an affiliate management platform for iGaming operators. The platform enables operators to manage affiliate partners across multiple brands, optimise marketing spend, and analyse player ROI from partners.
SOFTSWISS is a widely-acclaimed iGaming expert, supplying certified software solutions for managing online gambling operations. The company has an international team, which counts 1,000+ employees and has an official presence in Malta, Belarus, Poland and Georgia. SOFTSWISS holds a number of gaming licences, including Curacao, Malta, Estonia, Belarus, Belgium, Sweden, Nigeria, Ghana, Serbia and Greece. The company has a vast product portfolio, which includes an Online Casino Platform, Game Aggregator with thousands of casino games, the Affilka affiliate platform, Sportsbook Platform and the Jackpot Aggregator. In 2013 SOFTSWISS was the first in the world to introduce a bitcoin-optimised online casino solution.
Mostbet signs Francesco Totti as Brand Ambassador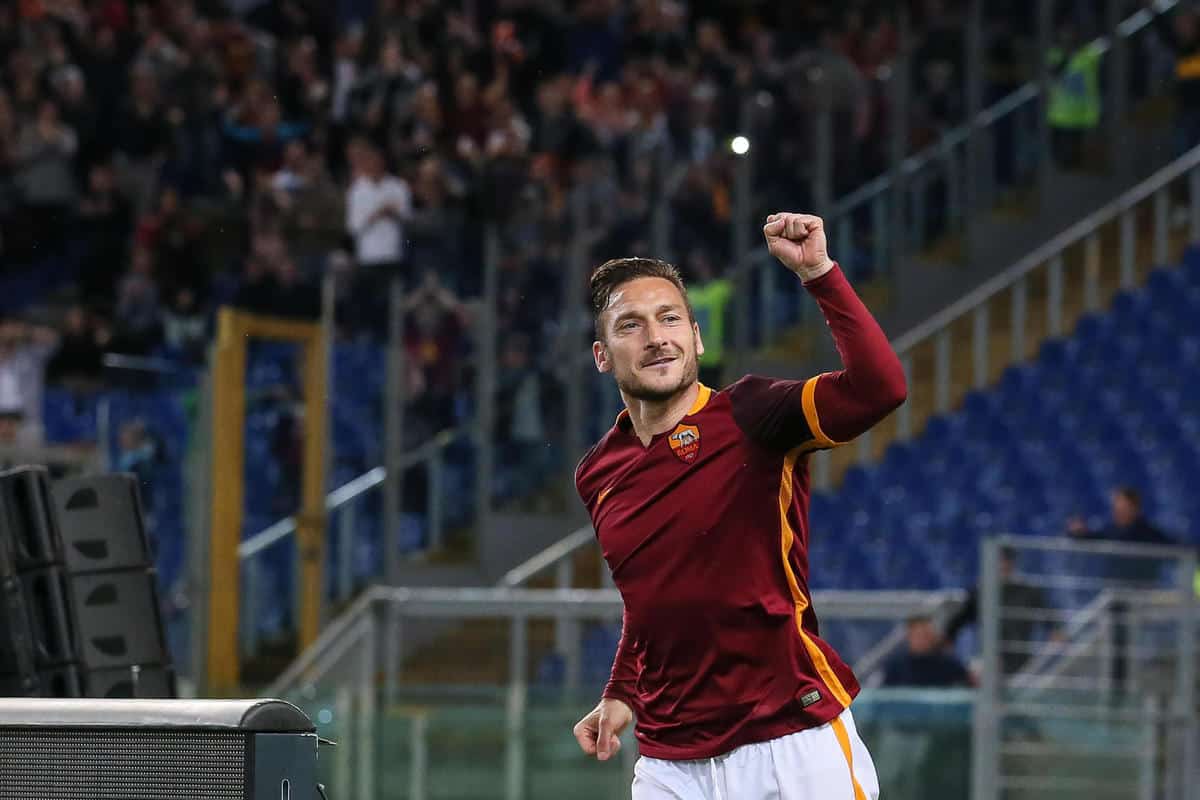 Reading Time:
< 1
minute
The Mostbet bookmaking office is honored to announce their partnership with a living football legend, one of the best Italian players, a world champion and European Golden Shoe owner Francesco Totti.
The player is now an ambassador of an ambitious company in CIS countries, Turkey, India, Bangladesh, Pakistan, Peru, Czech Republic, Poland, Portugal and Brazil. The new partnership has already prepared numerous advertising events for 2022. For example, now new users can register on Mostbet with the promo code TOTTI to get an extra 150% bonus on their first deposit.
Totti is a living legend of football, being the most prominent player and captain in the history of the AS Roma football club, who won the World Championship with Italy in 2006 and the Golden Shoe in 2007 as well as a multitude of other awards. His Golden Foot is immortalized on Monaco's Champions Promenade.
The MostBet spokesperson says,
"We're proud to have a sportsman of this caliber on our team. Totti is a top football player, a personification of stability and passion for one's craft. The same principles guide our work, something that the new contract should speak volumes of.
Aspire Global continues its expansion and gains betting licence in Denmark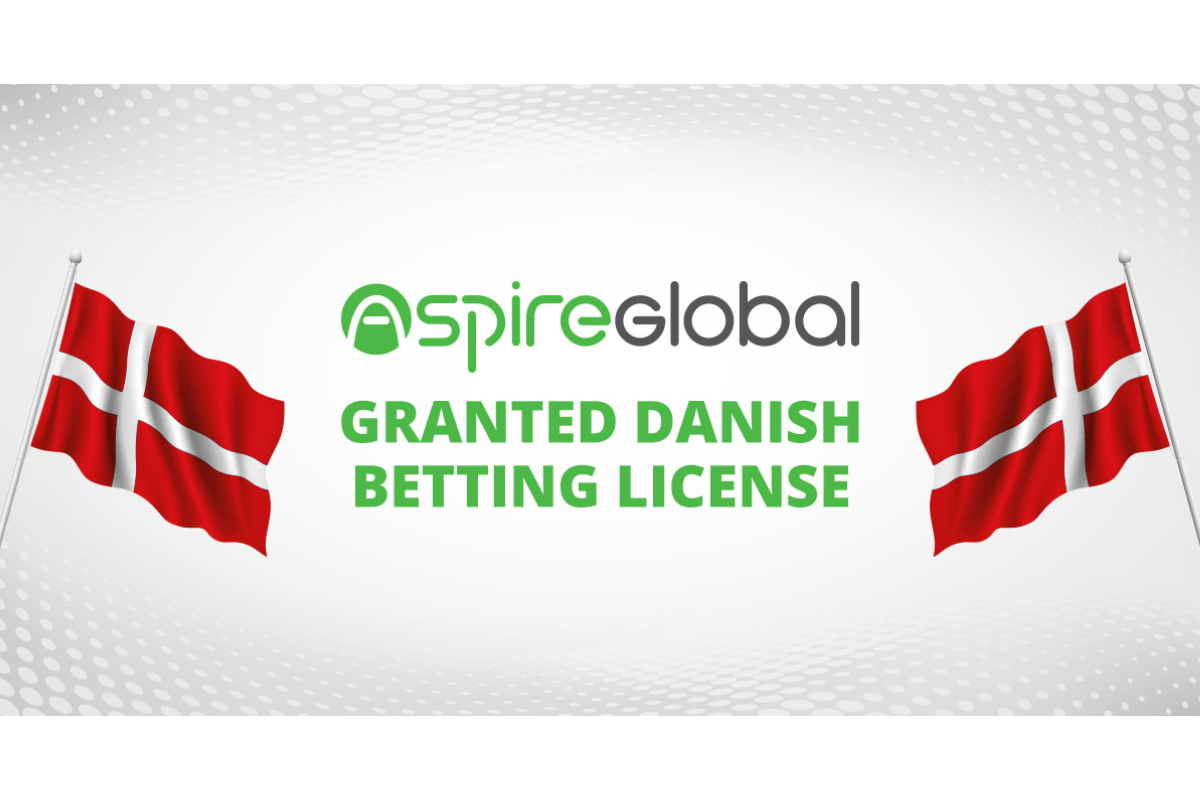 Reading Time:
< 1
minute
Aspire Global, a leading iGaming supplier, has been awarded a betting licence by the Danish Gambling Authority (DGA). Recently its subsidiary BtoBet's platform was certified according to the DGA requirements. Aspire Global will now offer betting to Danish players in addition to its current casino offering, using BtoBet's sportsbook.
Aspire Global has been operating in Denmark within the casino vertical since 2012. With its Danish betting licence, it will now add sports to its offering. BtoBet and its proprietary sportsbook was acquired in October 2020 and operators in Denmark will now be able to take advantage of BtoBet's renowned player-centric sports technology and features.
Aspire Global runs a successful iGaming operation, operating in 30 regulated markets spanning Europe, America and Africa, including countries like the US, UK, Denmark, Portugal, Spain, Ireland, Nigeria, Colombia and Mexico. BtoBet has a strong foundation in especially Latin America and Africa and is expanding its business with particular emphasis on the US and European markets.
Tsachi Maimon, CEO at Aspire Global, said: "Our offering has been considerably bolstered up by the acquisition of BtoBet and its proprietary sportsbook. We see significant growth opportunities by offering both existing partners and new customers across the world a leading comprehensive gaming offering covering the technology platform, sportsbook, games, games aggregation and managed services."