Why Do Most Casino Providers Require A Minimum Deposit?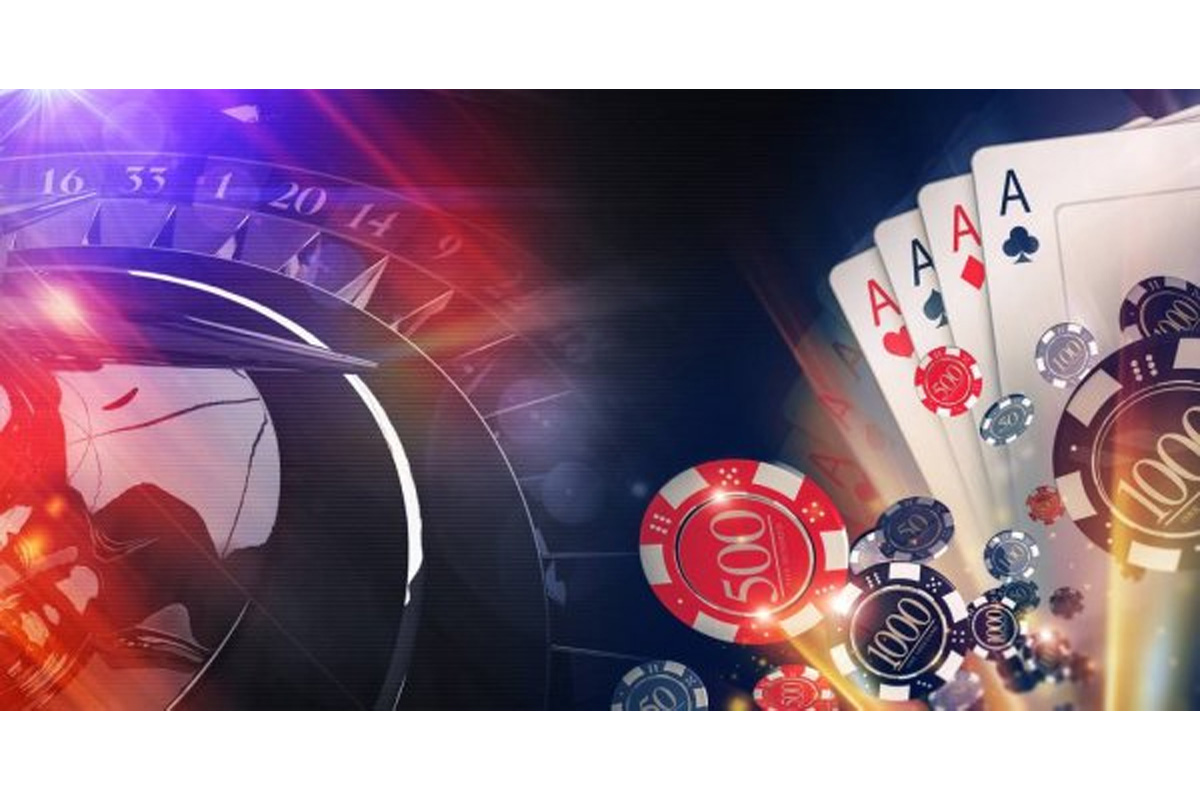 Reading Time:
4
minutes
Regularly, the gaming market is supplied with new gambling facilities. In contrast to land-based casinos, online gaming companies offer more flexible circumstances for players, including the option of playing for extremely modest sums. The benefit of this is self-evident. People can save an ample amount of money on the budget and won't even notice it because of the expenditure and income. Consider why the majority of casino sites need a minimum deposit.
No Need For Commitments
A one-euro deposit is necessary by many online minimum deposit casinos, which is a reasonable demand, especially if you're searching for a new casino and want to get a sense of how they operate without investing too much. Online casinos have complete control over their regulations. A few will allow you to use a demo account to test out their table games, spins, and slots. Of course, a live casino may be entertaining as well. Instead of using random number generators to distribute cards, a skilled operator does so in real-time. A minimal deposit casino, on the other hand, may be a lot of fun.
Low Withdrawal Restriction
The necessity for a small initial payment is appealing. It is what everyone looks for when they want to test out a new casino. A few clever casinos reign supreme when it comes to arm twisting. These casinos allow you to deposit as little as 1 Euro while imposing a withdrawal restriction of 100 Euros. Online bankroll traps are what people call them. Depending on the payment processor you're using, some of these restrictions may be reasonable. Most banks, for example, charge 20 Euros to process checks and wire transactions. Low-deposit casinos are regulated by appropriate authorities and will not jeopardize their license by imposing excessive withdrawal limitations.
Take Charge Of Your Gaming Spending
The first rule of responsible gambling is that you should only bet what you can afford to lose. You should also avoid chasing losses. There won't be anything on the line mit 1 Euro Einzahlung at a minimal deposit casino. It is a low-risk method of attempting to play at online casinos. They're a lot less expensive than those on land. You may bet from anywhere as long as you have an active internet connection and the house charges a smaller margin. Compared to a traditional casino, where you must pay for parking, petrol, and meals, this is a far better deal.
You'll Be Able To Try Out Additional Games.
People don't all have a lot of money to gamble with. They don't have to put money aside to test out a minimal deposit casino's games. You will have the opportunity to try out more games than you would at other casinos. Each round begins with a bet of 0.01 Euros. It implies that for 5 Euros, you may try out up to ten games.
Furthermore, they all include demo games where you may get a feel for the game and its rules without risking real money. However, there is no urgency while playing with a demo account. You may, however, play many modest stakes with real money and have a good time without risking anything significant.
Gamblers Can Put A Site To The Test
The opportunity for a gambler to test a site is one of the most specific benefits you can find here. You may start with a one-euro deposit and examine the games, promotions, bonuses, licenses, payment options, and everything else. You may receive an essential overall opinion without making a deposit. If you don't do this, you could end yourself on a website that doesn't accept a payment method you wish to use. It is a significant benefit for gamers who want to try out ten casinos before deciding which one is the best.
Despite A Little Investment, Casinos Can Give A Bonus
Even if a player deposits 10 Euros or less, the casino will double their deposit. It is a beautiful offer. It indicates that the casino will boost your available funds. For example, if you deposit 10 Euros and the casino matches it 100 percent, you will get 20 Euros to play with. In other words, you now have a 100 percent better chance of gambling and winning in casinos with a minimum deposit of 20 Euros. It's uncommon, if not impossible, to find a casino that doesn't provide this sort of welcome bonus. Many sites will even give you a bonus for your first four deposits.
They Don't Have Any Flaws.
It isn't as important as the others, but it ought to be acknowledged. Minimum deposit casinos continue to offer bonuses, thousands of games, licenses, and everything else that a casino with a minimum deposit of 100 Euros would. They're the same person. However, you may play here on any budget. When you're ready, you can increase your deposit and keep playing. You can play according to your financial constraints.
Final Thoughts
A minimum deposit is required. Casinos are fantastic places where you can play all of your favourite casino games, take advantage of amazing deals, and much more for very little money. They have no disadvantages and maybe the most important sites to try your luck online.
As a result, to attract more customers and make your experience more enjoyable and engaging, most casino providers need a minimum payment. Furthermore, you may familiarize yourself with an online casino's games and website without jeopardizing your money by making the smallest acceptable amount. Because it is entirely risk-free to establish an account and make a minimal deposit, you may explore numerous online casinos until you find one that best matches your needs.

PushFar and Limit Break team up to improve diversity in gaming industry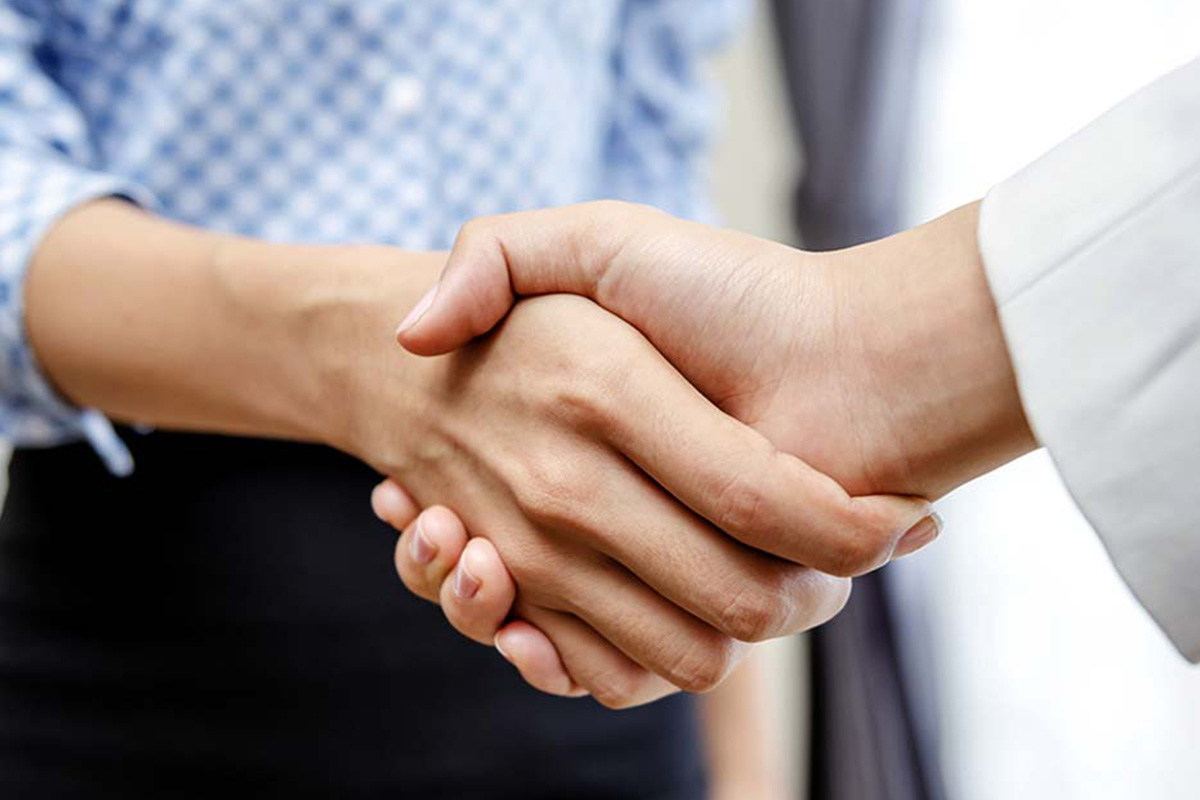 Reading Time:
2
minutes
PushFar, a mentoring and career progression platform, has partnered with Limit Break, a mentorship program in the games industry, to help improve diversity, inclusion and equality.
Limit Break is using PushFar's platform to offer a mentorship program for underrepresented people working in the UK gaming industry. Recent figures show that 70% of people working in the gaming industry are male, compared to 28% female and 2% non-binary workers, and that 10% of people are Black, Asian or minority ethnic (BAME).
Founder Anisa Sanusi established Limit Break in 2019 when she found it challenging to find a mentor in the gaming industry. She recognised the value of guidance and role models for underrepresented genders, LGBQT+ and people of colour, with representation in the workforce significantly below the national average of those in work.
Limit Break turned to Pushfar for a solution because the popularity of the mentoring program meant it was time consuming and required scaling. PushFar set up an accessible and intuitive platform, making it easy to match members based on their specific profiles, and allowing the program to have international reach. The platform also enables people to connect with people from specific backgrounds through a self-matching feature. Limit Break now has up to 700 people on their mentoring program, and has seen an increase in member retention.
Ed Johnson, CEO and Founder of PushFar, said: "Having a mentoring relationship is often noted as being one of the most beneficial things you can do for career development. Employees feel motivated and supported when they see senior leaders with whom they can relate. Limit Break has recognised the advantages mentoring can bring to their industry, and taken an active role in addressing diversity and inclusion issues through it. We're delighted to be part of this solution and hope that our platform will help more people from under-represented groups join the games industry".
Anisa Sanusi, Founder of Limit Break, said: "Actively mentoring candidates enables us to facilitate connections for a young workforce to those with experience. We want to help to keep the games industry rich with diverse talent and passion, and hope that our program will enable more people from under-represented groups to join the industry. Creating a mentorship program can be a time consuming and complicated task, but by using PushFar we've been able to make it simple and easy for everyone involved."
MGA | Updates to the Gaming Authorisations and Compliance Directive & Key Function Eligibility Criteria Policy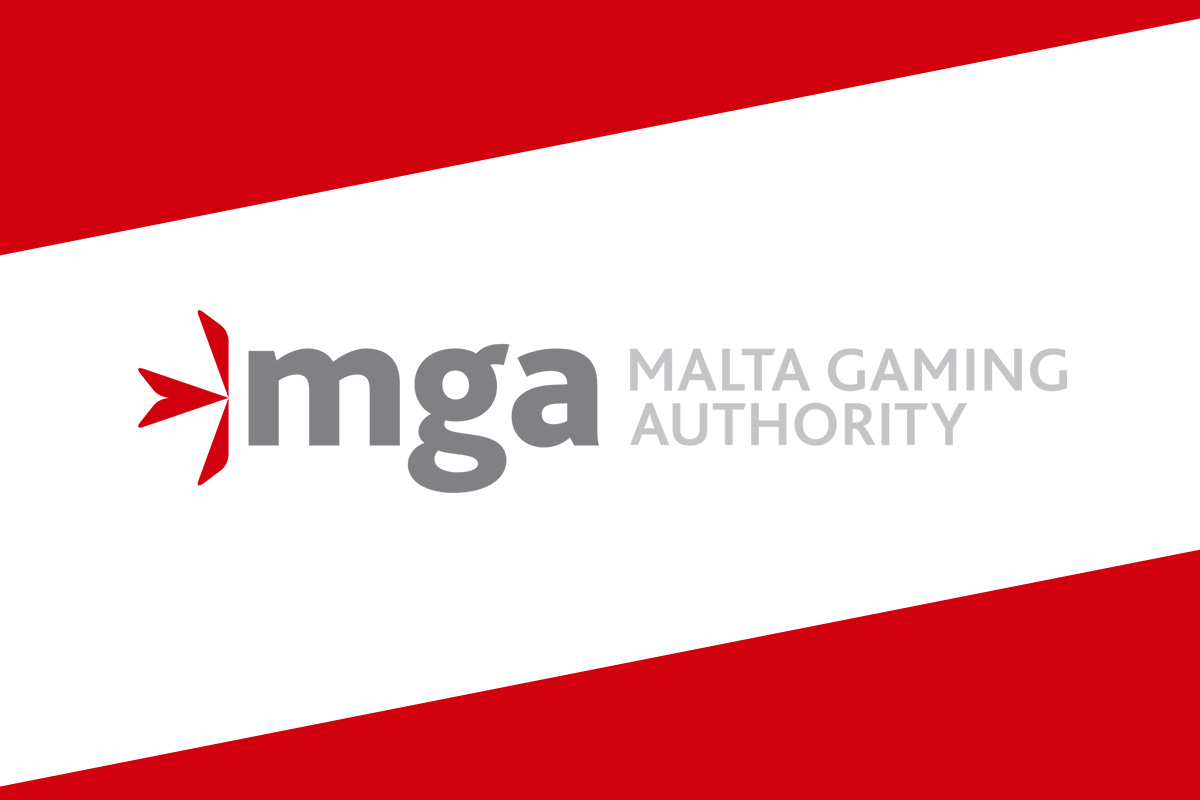 Reading Time:
< 1
minute
The Malta Gaming Authority is hereby publishing a series of amendments to the Gaming Authorisations and Compliance Directive (Directive 3 of 2018). The amendments mainly relate to the following:
The overall number of key function roles and their underlying responsibilities;
The deadlines by when certain key function requirements are to be observed;
The persons who shall shoulder responsibility in the absence of duly appointed key function holders;
The manner and form in which declarations and assurances are to be made by auditors on behalf of licensees during submission of audited financial statements; and
The applicability of suspicious betting reporting requirements.
These amendments are being published together with a Policy on the Eligibility and Ongoing Competency Criteria for Key Persons. This Policy is intended to revise and collate the existing eligibility criteria while also introducing authorisation renewal requirements related to continuous professional development for existing key persons. Moreover, the Policy clarifies the MGA's position regarding the compatibility of key function roles with each other in light of the amendments to the Directive.
It's Official! SoftGamings and Golden Hero Collaboration Is Underway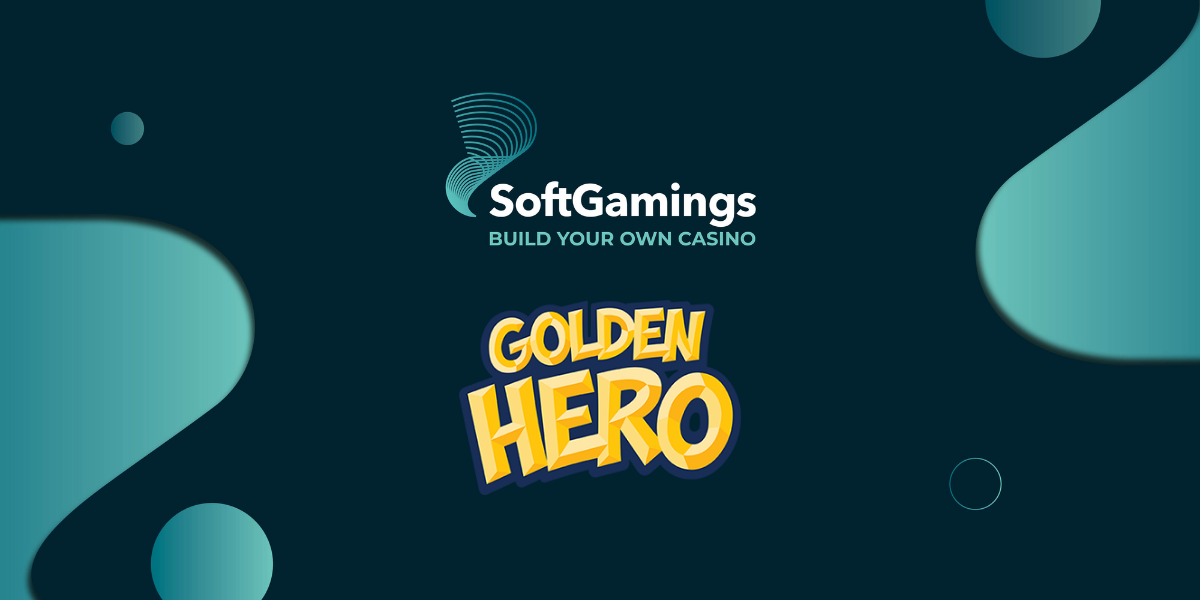 Reading Time:
2
minutes
For SoftGamings, there are never enough good-quality game providers in its network, and the newest addition of Golden Hero is a testament to that fact.
Golden Hero is an Isle-of-Man-based operator known for its production and development of video slots and pachislos, a special series of slots based on Japanese pachinko games. The brand's popularity in Japan and other Asian markets comes from its successful games and partnerships with the industry giants such as JTG. This success prompted it to seek a reliable aggregation platform to expand its reach beyond the existing markets, and SoftGamings was a natural choice.
All of Golden Hero's games are created using the latest HTML5 technology, which focuses on mobile casino gaming. Even though its portfolio is not grandiose in number, the quality of the games it offers is undeniable. One of its most successful titles is the Battle Dwarf pachislo, voted the 2019 Game of the Year at Slotcatalog.com. Other player-favourites include Jewel Race, Hawaiian Dream, and many more.
Golden Hero is a game provider licensed by the Malta Gaming Authority and certified by SIQ, which guarantees the fairness and safety of its games. In addition, the Gamesys Group, a company that owns Golden Hero, has recently been acquired by Bally's Corporation, making Golden Hero a part of one of the world's largest casino corporations.
Here's what Irina Sazonova, the director of partnerships at SoftGamings, said when reflecting on the deal: "We are overjoyed to welcome Golden Hero to our fold and, with it, give our operators a chance to improve their game portfolios with exciting and never-before-seen titles. By working with us, Golden Hero will get a chance to expand to new markets and showcase its products in the best possible way, so this partnership is the essence of a win-win situation for all parties concerned."