SportPesa add new games with an Incentive deal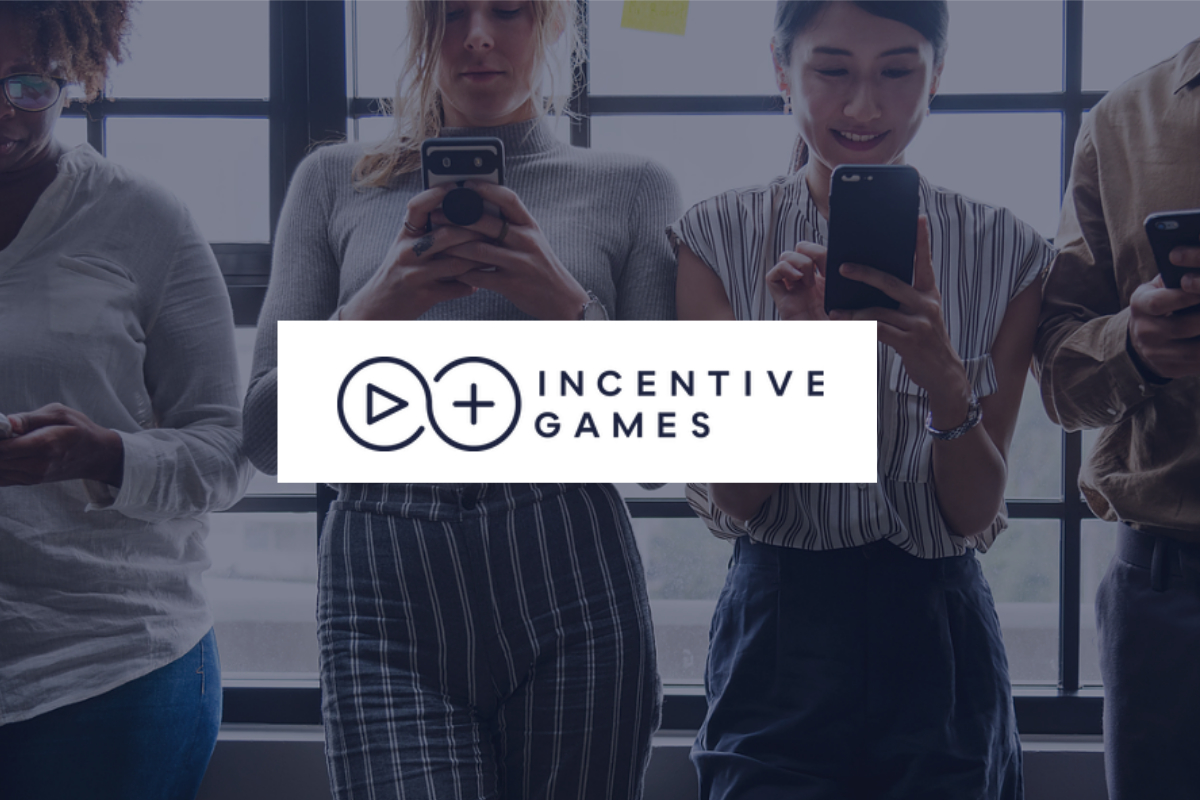 Reading Time:
2
minutes
Games Provider integrates two titles with sports betting giant to help the operator drive
player acquisition and retention in Africa.
Incentive Games, the provider of engaging sports betting games, has joined forces with operator giant SportPesa to deliver a suite of Pay to Play titles that will help the sports betting brand service their clients that still use feature phones and appreciate efficient bandwidth usage.
Under the deal, Incentive Games will integrate its V-League and Penalty Kick titles into the operator's platform. The former is a virtual football game with seasons that run all day every day with virtual matches open for bets every two minutes.
Penalty Kick is a virtual sports title where players must correctly predict where they think the ball will go and then decide how much they want to bet on their placement. The low-volatility, instant win format has been designed to appeal to sports fans looking for immediate returns.
All of Incentive's titles use lightweight animation so that they can run seamlessly on all smartphones, including Opera Mini Extreme, while also delivering the suspense and excitement that ensure players come back for more time and again.
V-League and Penalty Kick will be made available to SportPesa players in markets globally.
John Gordon, CEO of Incentive Games, said: "We are extremely proud that our content is now available across the globe and as a result we can work more strategically to identify the key partners that will help drive our business forward. SportPesa fall into this category and we are looking forward to working closely with them."
Adam Beighton, Director at SportPesa, said: "We are always looking for products that add value to our already large selection of games. These games cater to an online player segment that is often overlooked. We were particularly impressed by how the games have been developed to be seamless on smartphone devices that run on Opera Mini, a popular operating system in core markets such as Africa and Latin America. We look forward to seeing players engage with these games for the first time."
Manchester City FC Partners with SportyBet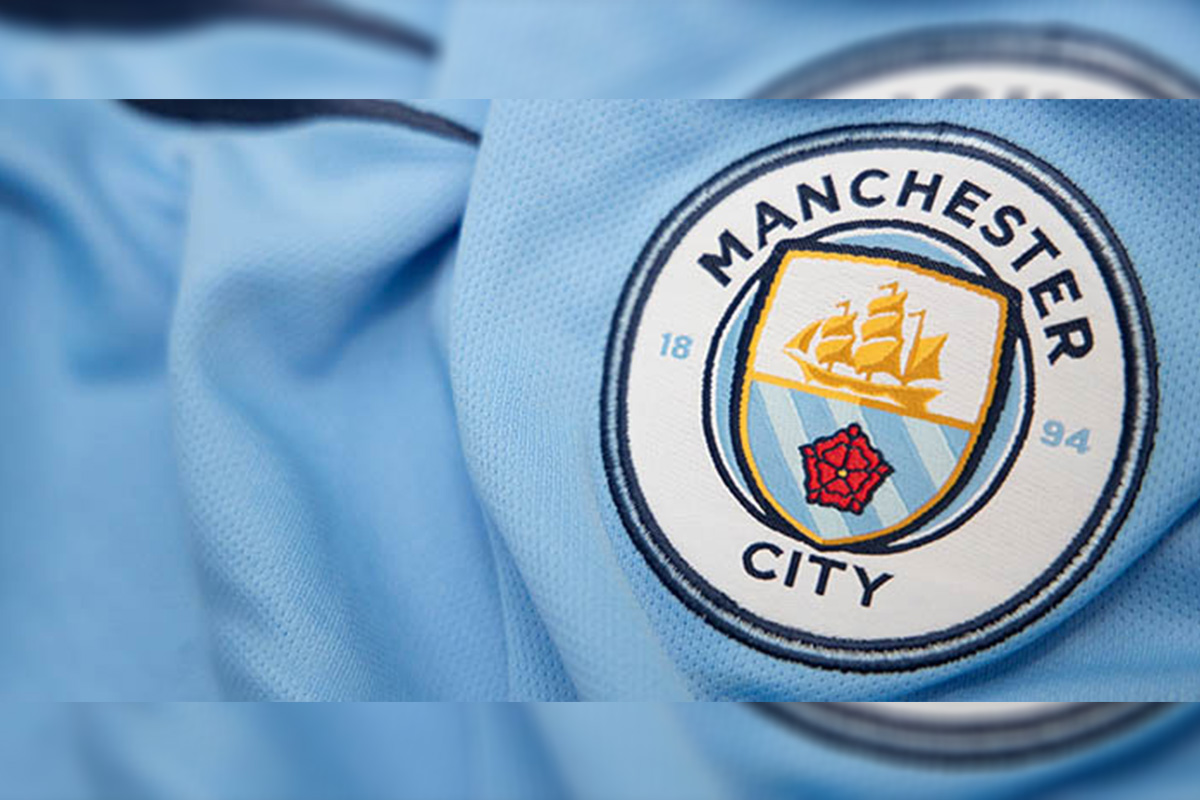 Reading Time:
< 1
minute
Manchester City has announced a new regional partnership with SportyBet. The agreement will see SportyBet become the Club's Official Betting Partner in Africa.
SportyBet is a brand of Sporty Group, a global sports entertainment and technology company, and it is a pan-African market leader with licensed operations throughout Africa including Nigeria, Ghana, Kenya, Zambia, Tanzania and Uganda.
Widely recognised as the most innovative betting platform in Africa, SportyBet delivers a world-class mobile user experience with carefully considered product design and a focus on speed and performance.
As part of the new agreement, Manchester City and SportyBet will collaborate to create co-branded content and unique experiences for customers in the region.
Kaitlyn Beale, Vice President, Global Partnership Sales, said: "We are pleased to welcome SportyBet as a new regional partner of Manchester City today. Our fanbase within Africa continues to grow, shown by the interest in our fan events and trophy tour visits to Africa in recent years, and we look forward to working with SportyBet to bring fans even closer to the club."
Sporty Group's Brand Director, Oluchi Enuha, said: "We are absolutely delighted to add Manchester City to our list of partners. Manchester City has consistently proven to be one of the most exciting teams in Europe. Their exciting brand of football and dynamic players perfectly represent the type of entertainment Sporty Group aspires to bring to their customers in Africa. We believe this is just the beginning of a uniquely innovative collaboration which we believe will elevate both brands in Africa."
MSSA's view of encouraging females to play esports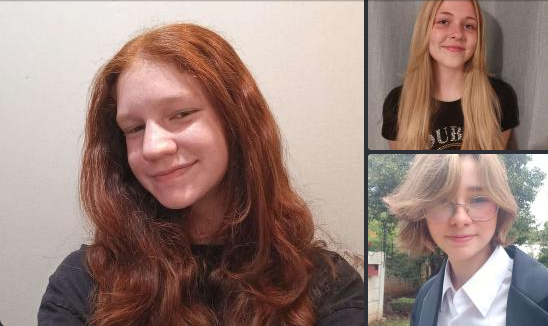 Reading Time:
2
minutes
Esports, or electronic sports, has become a global phenomenon, with millions of people tuning in to watch competitive video game matches online or in person. As the popularity of esports continues to grow, it is becoming increasingly important to encourage diversity and inclusivity in the industry, particularly in terms of gender.
Since 2009 Mind Sports South Africa (MSSA) has had an active policy to increase female representation in esports. This is important for a number of reasons. First, it is simply a matter of fairness and equality. Women should have the same opportunities to compete and succeed in esports as men. By promoting gender diversity in the industry, we can help to break down barriers and create a more inclusive environment for everyone.
However, as MSSA President, Colin Webster, stated, "There are also practical reasons why having more females play esports is important. For one, it can help to grow the industry. Women make up a significant portion of the gaming market, and by tapping into this market, esports organizations and companies can reach a wider audience and increase their revenue streams."
Webster added, "Additionally, having more females involved in esports can help to address some of the toxic behaviors and attitudes that have plagued the industry in the past. Women have historically faced harassment and discrimination in the gaming world, but by promoting gender diversity and inclusion, we can help to create a more welcoming and supportive community."
There are also potential benefits to individual female players. By participating in esports, women can gain valuable skills and experience in areas such as teamwork, communication, and problem-solving as well as earn Regional, provincial, and National Colours that may help such females obtain bursaries in order to study further. These skills can then be applied to other areas of their lives, such as their careers or personal relationships.
However, increasing female representation in esports is not without its challenges as MSSA is painfully aware. Women are still underrepresented in the industry, and those who do participate often face a range of barriers and obstacles. Some of these include online harassment and discrimination, a lack of female role models and mentors, and limited opportunities for sponsorship and funding.
MSSA faced very stiff opposition from many gamers, some of them who even have daughters, over the years when promoting its policies of enablement and inclusion.
To address these challenges, MSSA has always taken proactive steps to promote gender diversity and inclusion. This has included initiatives of providing incentives and creating real and credible upward movement. MSSA is the only esports national federation, world-wide with 40% of its Board consisting of female Board Members.
In conclusion, increasing female representation in esports is not only a matter of fairness and equality, but also a practical way to grow the industry and create a more inclusive and supportive community. By taking proactive steps to promote gender diversity and inclusion, we can help to build a better future for esports and for everyone involved in it.
Mind Sports South Africa's (MSSA) 2023 Gauteng Online Championships held on 11 March 2023 showed sterling results.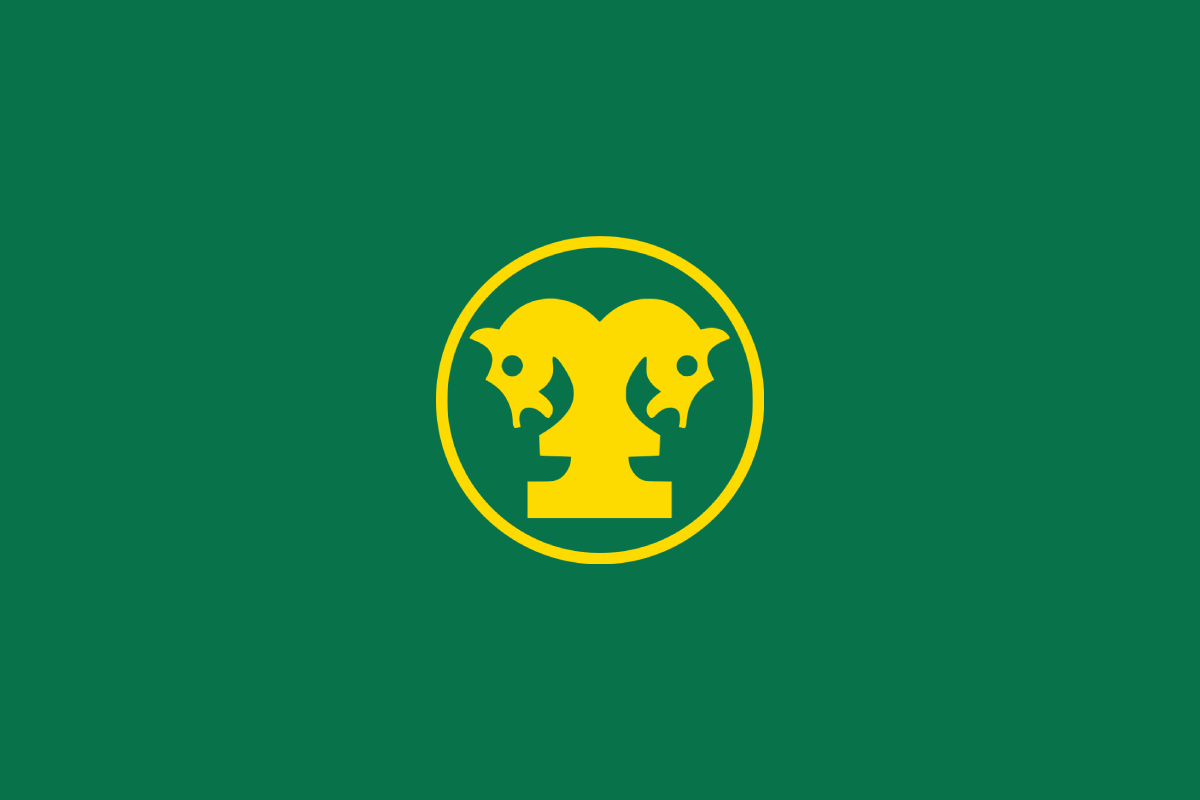 Reading Time:
3
minutes
The championship was a last chance for many esports athletes to qualify for MSSA's National Team Trials to be held on 25 March 2023 at which the team will be selected to officially represent South Africa at the African Qualifiers which lead up to IESF's 15th World Esports Championships to be held in Lasi, Romania in August 2023.
All Registered Players who have finished in the top three places, or the top 20% – whichever is greater, are entitled to enter trials.
However, it must be remembered that all players must have a valid passport at the date of entry.
It was indeed exciting to watch just how much all the female teams have improved.
White Rabbit Gaming Club's (WRG) female team astounded all with their skill and sportsmanship. The team demolished all the female opposition and narrowly lost to the male team which ultimately won the premier event.
It is expected that the selection process for the esports title will be hotly contested.
Other female teams that excelled are:
Roedean College – League of Legends, and
Northcliff High School – Mobile Legends: Bang, Bang
The high standard of play saw a number of Registered Players being awarded Provincial Colours. Only Limpopo and Northern Cape did not have rRegistered Players who did not earn provincial colours.
The winners are as follows:
Title
Name of player/team
Club
Provincial Colours awarded
Clash of Clans – Premier
Christo van Zyl
Point High School
Western Cape
Clash of Clans – Hgh School
Martin venter
Hoër Volkskool
Clash Royale – Premier
Jimmy Swanepoel
Point High School
Western Cape
Clash Royale – High School
Norrice Le Roux
Point High School

CS:GO – Premier

ZAG CS
ZAG Academy
Josh Chapman
Western Cape
Sebastian Montoya-Pelaez
Western Cape
Michael de Villiers
Western Cape
Josh Orelowitz
Western Cape
Thomas Venables
Gauteng
Ayush Singh (sub)
KwaZulu Natal

CS:GO – Premier – Female

White Rabbit Gaming
White Rabbit Gaming
Karla Grewar
Gauteng
Kaylee Ludick
Gauteng
Rochelle Elizabeth Noortman
Free State
Roelien van Dyk
Gauteng
Jessica Eleez Greeff
KwaZulu Natal

DotA – Premier

ZAG DOTA 1
ZAG Academy
Suhail Khan
Gauteng
Travis John Waters
Western Cape
Mark Kilian Lehle
Gauteng
Mohammad Dhooma
Eastern Cape
Nicholas Dammert
Gauteng

DotA – High School

CCL Knights
Crawford College Lonehill
Howie Chen
Gauteng High School
Srivar Premjeeth
Gauteng High School
Arav Harrielal
Gauteng High School
Ashen Naidoo
Gauteng High School
Tej Kistasamy
Gauteng High School
eFootball – Premier
Ridah Hendricks
PES Society
Western Cape
FIFA 23 – Premier
Rethabile Masangane
NWU
FIFA 23 – High School
Antonie Botes
Hoër Volkskool
HearthStone
Kyle Vorster
ZAG Academy
Gauteng

League of Legends

TuksEsports
TuksEsports
Thomas Stephanus Swanepoel
TuksEsports
Gauteg
Hein van Rooy
TuksEsports
Gauteng
Jason Harris
TuksEsports
KwaZulu-Natal
Johannes Gysbert Du Preez
TuksEsports
Gauteng
Fabio Spazzoli
TuksEsports
Gauteng

League of Legends Female

Roedean Paladins
Roedean
Hannah Schreiber
Roedean
Gauteng
Ireoluwatomiwa Iluyemi
Roedean
Gauteng
Aadilah Noorbhai
Roedean
Gauteng
Abigail Adonis
Roedean
Gauteng
Caitlin Newman
Roedean
Gauteng

League of Legends – High School

Grotto
Middies
Lu-Zelle Kruger
Mpumalanga High School
Xavier de Beer
Mpumalanga High School
Patric Nel
Mpumalanga High School
Dylan Putek
Mpumalanga High School
Calvin Kok
Mpumalanga High School

Mobile Legends Premier

MOMS Legends
Masters of Mind Sports
Leone Loftus (Captain)
Free State
Joost Loftus
Free State
Leonard Loftus
Free State
Adriaan du Plessis
Gauteng
Dewald Greyling
Gauteng

Mobile Legends Female

Pr0NHS
Northcliff High School
Kennedy Cassells (captain)
Gauteng
Isabella Lawrence
Gauteng
Siann Richardson
Gauteng
Beverly Makhafola
Gauteng
Sadie Rennie
Gauteng
Rocket League – Premier – 1 v 1
Ngwazi Mathebula
Middies
Mpumalanga
Rocket League – High School – 1 v 1
Nathan Jacobs
Middies

Rocket League – Premier – 3 v 3

MIGHTY TEDDY BEARS
King Edward VII School
Liam Hughes
King Edward VII School
Gauteng
Emilo Dos Santos
King Edward VII School
Gauteng
Judah Dos Santos
King Edward VII School
Gauteng
Tekken 7 – Premier
Jonathan Brown
Team PlayBell
Western Cape
Sportsmanship Award
Jessica Eleez Greeff
White Rabbit Gaming Club