New and Exciting Online Slots Casino Games – 2021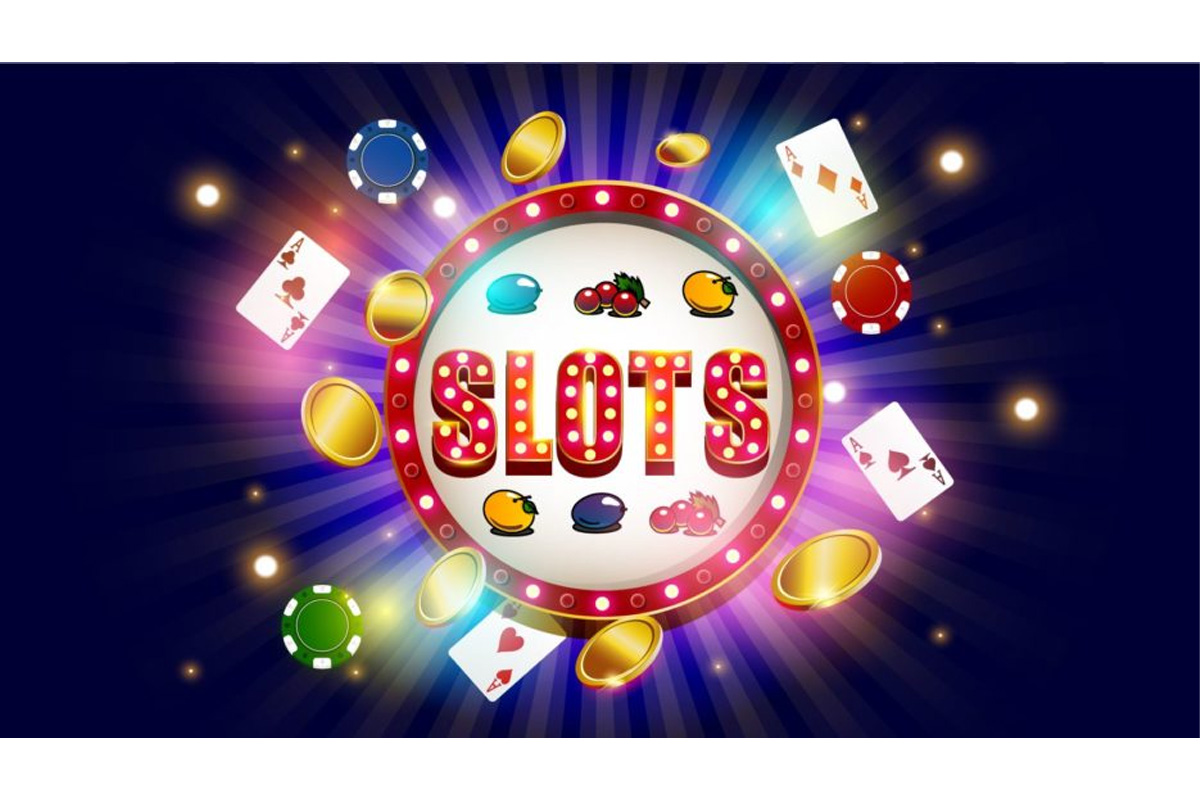 Reading Time:
3
minutes
With how fast the online gambling sector is growing, it's no surprise that new games keep popping out almost every week. Whether you're new to online real money gaming or not, it could surely feel a bit overwhelming to choose which game to play. Even just visiting one casino site could leave you with hundreds of options.
While it's always fun to play any online casino games from 10CRIC or any other site in general, it's always nice to discover something new. Curious to know about the new games that came out over the last few months? Keep reading to know which are worth giving a try!
Cossacks The Wild Hunt Wonderways Slots
Slot machine games are always fun to play as it doesn't require much thinking and strategies. Released in September was Cossacks the Wild Hunt Slots by Foxium. It's a Viking-themed slot and it is easily enjoyable if you're into Norse mythology but want something else aside from Thor, Loki, or Odin.
When it comes to how the game looks, it is quite a sight because of its audio and graphics. Daniil Snader who is Foxium's creative director said that this is what people can call a statement game. He said, "It's the best of everything that we can do. The best artwork, the best game design, the best audio, and the best setting and narrative. But honestly, that's the way we feel about every game we put out. Nothing we release is ever just good enough, and we try never to settle – whether it's a soundtrack or a new bonus feature we're talking about."
The game also has a non-standard reel format with a 6×6 grid divided into two: inner and outer reels. There are 36 symbols in the game and it is considered to be on the medium volatility side. Starting bet is at £0.20 up to £25.
If you loved Betsoft Gaming's A Night in Paris, you should be happy to know that a sequel will be released this month called Return to Paris. The game is set to be released on October 28 with the same theme: Paris. It will have a 5×4 reel with a 20-pay line. The game will also feature a Steal-and-Return mode, open-ended free spins, and wild explosions.
Return To Paris is considered under the medium volatility side and its RTP will be at 96.06 percent. A demo version is already available. Betsoft has also been raving about its release and recently tweeted:
"THEY'RE BACK! And Paris will never be the same again. Get ready for some serious action the French way in Return to Paris™.
Coming soon from Betsoft Gaming!"
Aside from places, many people also dig cultural-themed casino games and Play'n Go's Muerto en Mictlán that was just released on October 14 is one of these games that are worth checking out. Muerto en Mictlán is an Aztec Day of the Dead slot with 5×2 reels and 10 pay lines. It has four different levels and uses scatter to trigger free spins. Bets on this game range from 10 p/c to £/€100 per spin.
It is categorized under medium volatility with an RTP of 96.2 percent. It is an attractive and festive look with graphics that are usually associated with Mexico's Day of the Dead. It's full of colors, skulls, roses, and many more.
This sounds familiar, isn't it? NetEnt has released another Gonzo title. Gonzo's Quest has been a strong casino slot game since 2013 and it is extremely popular that Red Tiger released their version of the game and Evolution Gaming also released a live casino game called Gonzo's Treasure Hunt. Now, NetEnt is back and has released Gonzo's Gold on October 14.
The chief product officer of Evolution, Todd Haushalter, spoke about this release and said, "We've put a bit of a twist on what players can usually expect from a Gonzo game, replacing the bet lines and transforming it into a cluster pays slot with a Free Spins expanding symbol feature. We're always looking to challenge what people expect from a gambling experience, and this is an exciting new take on Gonzo. Both new players and those familiar with Gonzo are going to thoroughly enjoy this next stage in the journey."
The game has a 5×5 game reel with cluster pays. It has medium volatility and the minimum bet is from 10 p/c to £/€200 per spin. What's noticeable, however, in this game is the lack of Gonzo. He only appears as the most valuable symbol in the game. With that, it's a very direct and simple slot machine game NetEnt slots fans can enjoy.
BLAST partners with esports and video games betting platform unikrn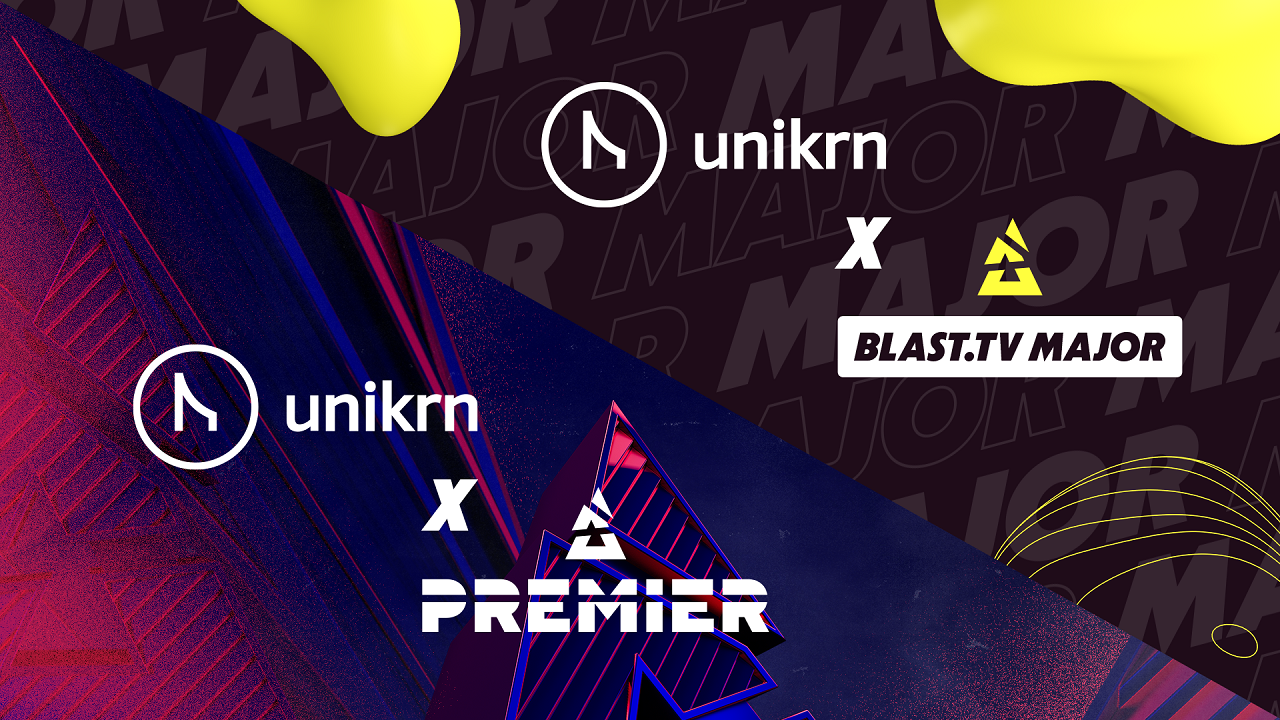 Reading Time:
2
minutes
Esports entertainment company BLAST has announced a multi-year global partnership with unikrn, the most expansive video games and esports betting platform on the market.
As BLAST's global partner, unikrn will be deeply embedded into the BLAST fan experience – including fan-led activations, social giveaways, broadcast integration, and physical / digital branding on the BLAST Premier tournament series and upcoming BLAST.tv Paris Major.
unikrn will also own the BLAST Picks segment, where the BLAST broadcast talent team predicts their winners from each day's play, along with BLAST.tv PickEms whereby the Counter-Strike community have their say on predictions. More information on unikrn integration for the BLAST.tv Paris Major will be announced closer to the event kickoff.
unikrn has one of the most expansive video games and esports betting platforms on the market, with the online bookmaker being built for the new generation of gamers and esports fans. The unikrn esportsbook brings premier esports tournaments and the biggest sporting events into one convenient place, giving players more titles, more markets and more ways to level up the fun every day.
unikrn, available now in Brazil and Canada, with exception of Ontario, is built for the new generation of gamers and esports fans and aims to expand its global footprint throughout the BLAST partnership. The unikrn esportsbook brings premier esports tournaments and the biggest sporting events into one convenient place, giving players more titles, more markets and more ways to level up their fun every day. In addition to their traditional sportsbook and casino offering, the platform also offers players an opportunity to bet on their own skills with its UMode product, as well as Moneymatch, which gives players the opportunity to face off in public or private lobbies across a variety of different titles, with bragging rights and real money on the line.
Oliver Clarke, Commercial Director at BLAST, said: "We are delighted to welcome on board unikrn as our latest global partner. Their tailored esports and gaming offering means fans of the BLAST.tv Paris Major and BLAST Premier tournament series have a safe, secure and dedicated betting platform. 2023 is an exciting year for BLAST with more events happening than ever before and we are thrilled to have unikrn join us on this momentous journey."
"BLAST is an epicenter of action for esports fans around the world and has produced some of the most memorable moments in the history of competitive Counter-Strike play," said unikrn CEO Justin Dellario. "unikrn is built for these moments, when fans are looking for the deepest and best possible experience as they root on their favorite players and teams. We are thrilled to be BLAST's partner, and to bring our world-class insights and betting opportunities to its millions of fans."
BLAST Premier is a worldwide Counter-Strike tournament series where the best teams and biggest superstars fight it out for glory and a multi-million dollar prize pool. These tournaments attract tens-of-thousands of fans to live events in big arenas from London and Copenhagen to Miami and Sao Paulo, with millions more watching at home on broadcast in over 150 territories and in 25 different languages.
The BLAST.tv Paris Major is one of the most renowned and highly-regarded esports events in the calendar year, giving thousands of teams from all around the world an opportunity to compete for a £1.25 million prize pool, a chance to etch their names in Counter-Strike folklore and a shot at being named the best team in the world.
Gamebox Global Launch by Froyo Games: Where Skill Meets Rewards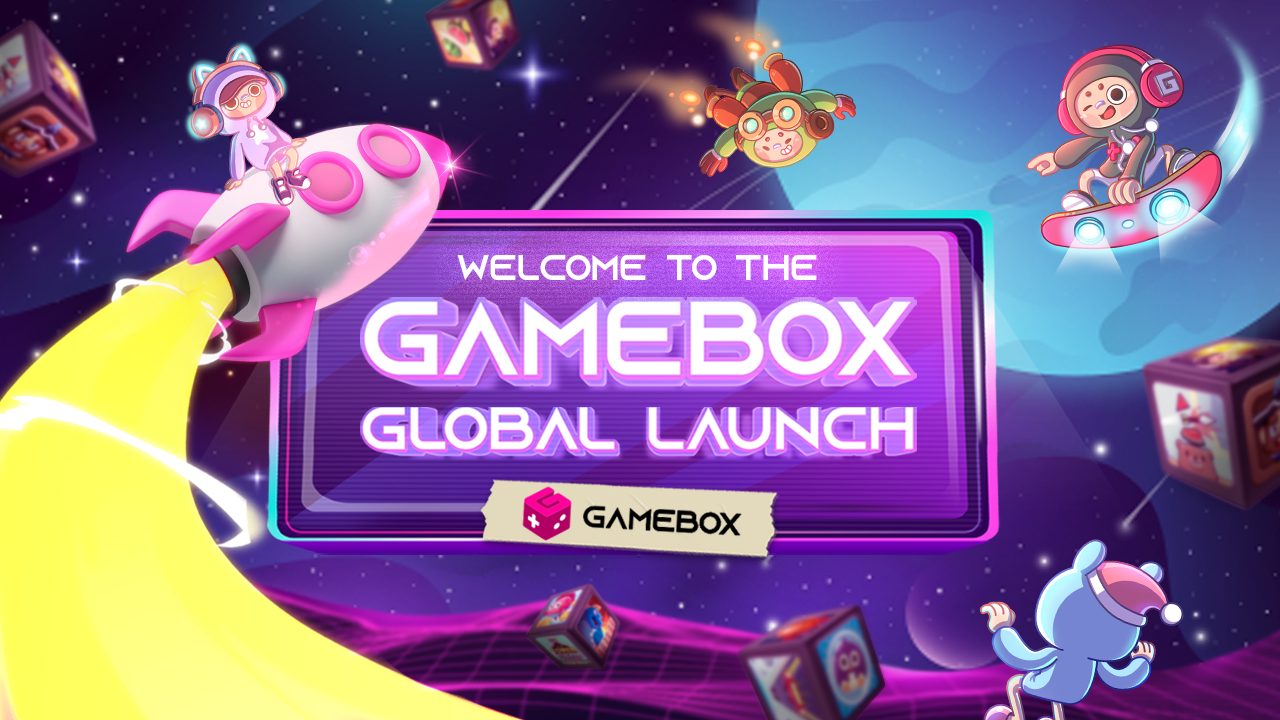 Reading Time:
2
minutes
Froyo Games has officially launched its flagship Web3 gaming arcade, Gamebox, which allows players to participate in competitive mini-games and win exciting prizes, such as the Moca NFTs by Mocaverse.
Built on Froyo Games' multichain GameFi platform, Gamebox is designed to provide an accessible ecosystem for both game developers and users. The platform is powered by the $FROYO token, based on the Ethereum and Binance Smart Chain networks and listed on several major exchanges, including PancakeSwap, ApeSwap, BKEX, BTSE, and CoinW.
Gamebox operates similarly to a funfair, where players use an in-game currency called Gems to pay for each game. Each game costs one Gem, and players can win Tickets based on their performance in each game. These Tickets can be used to win NFTs, cryptocurrencies, and other exciting rewards.
A key feature that sets Gamebox apart from other gaming platforms is its unique approach to prize winning. Rather than selecting a game, players choose the prize they want to win and compete against others across a rotation of different games. With each rotation, players can strive to achieve the highest scores to rank on the leaderboard. The top players on the leaderboard of each game will be awarded Tickets to enter a raffle for the prize.
The raffle will be triggered once Tickets are awarded up to a certain threshold. When the threshold has been reached, the prize draw will take place automatically, with players who have more Tickets in the contest having a greater chance of winning.
By combining skill-based gameplay with the excitement of prize draws, Gamebox offers a unique and engaging Web3 gaming experience for players of all levels. With a wide range of prizes available, there is something for everyone to compete for on the platform.
Froyo Games has secured major investments from top industry players, including Animoca Brands, Spartan, WeMade, and GBV Capital. With the launch of Gamebox, Froyo Games aims to provide a fun and rewarding Web3 gaming experience for players worldwide.
PAGCOR heeds call to help families affected by oil spill in Mindoro town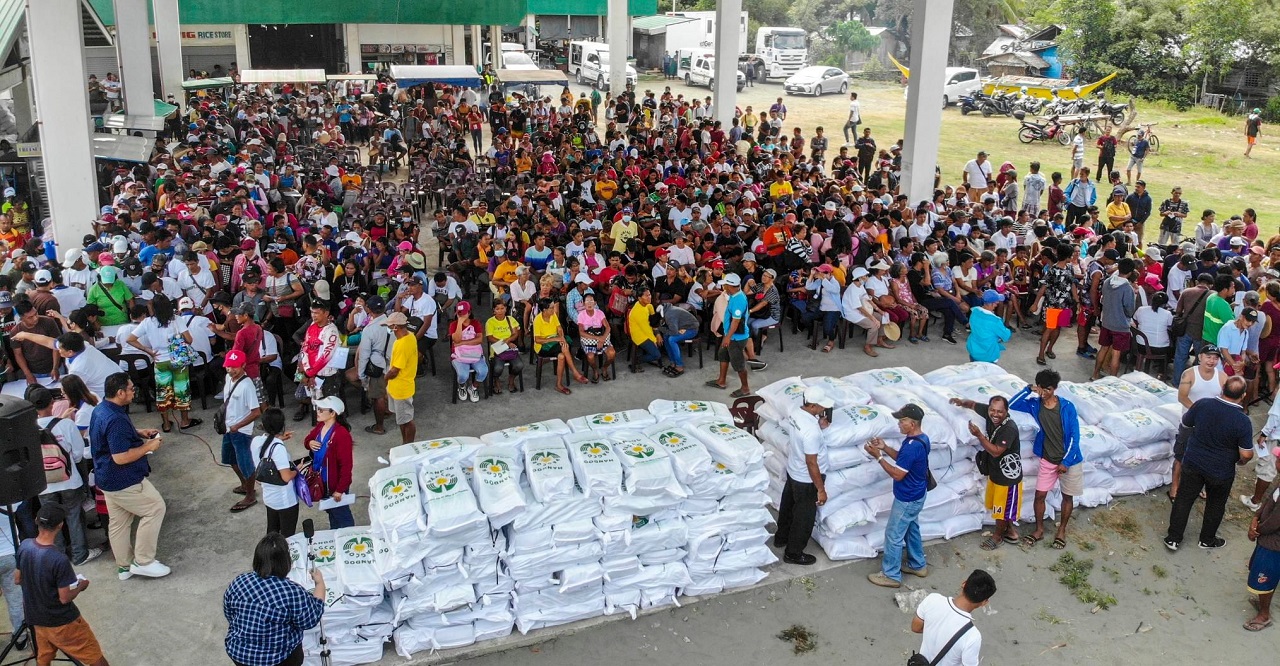 Reading Time:
2
minutes
THE Philippine Amusement and Gaming Corporation (PAGCOR) heeded the call to help the families and individuals who are gravely affected by the massive oil spill in the waters of Oriental Mindoro by joining a relief-giving mission on March 28, 2023.
The state-run gaming agency distributed 6,000 food and non-food packs to 3,000 recipients in the town of Pola. Most locals in said town only rely on fishing as their source of livelihood. Pola was reported as the most affected among the 14 municipalities of the province after oil slicks from the sunken M/T Princess reached their shorelines and continue to deprive them of their livelihood and food supply.
Princess Go, President of the organizer of the mission, NextGen Foundation Philippines, Inc. (NGFPI), said they requested aid from various sources to help the distressed families of Pola as soon as reports came out that the town is suffering heavily from the effects of the oil spill. PAGCOR was one of the agencies that they approached for relief assistance.
"We really needed all the help we can get to provide relief to those who were affected by this unfortunate incident. Thankfully, PAGCOR agreed to partner with us to make this humanitarian event happen," she stated.
Pola Municipal Mayor Jennifer Cruz led the distribution of the relief items to the beneficiaries at the town's public market. She was joined in the activity by key PAGCOR officers headed by VP for Corporate Social Responsibility Group Ramon Stephen Villaflor and Asst. VP for Community Relations and Services Eric Balcos and representatives from NextGen and Oceanus Conservation.
Fifty-year-old Annabel Fabula, village chief of distant Barangay Buhay na Tubig, related that life had been extremely difficult for her constituents since fishing is temporarily banned in the areas devastated by the oil spill. With no other alternative source of livelihood, the residents of the community have been relying mostly on aid from the local government and various organizations for more than three weeks now to get by with their daily needs. The remote village, which can only be accessed through a 40-minute boat ride from the town proper, has a total population of over 1,000.