Fosun Sports Group Announces New Entity to Deepen Global Sports Industry Footprint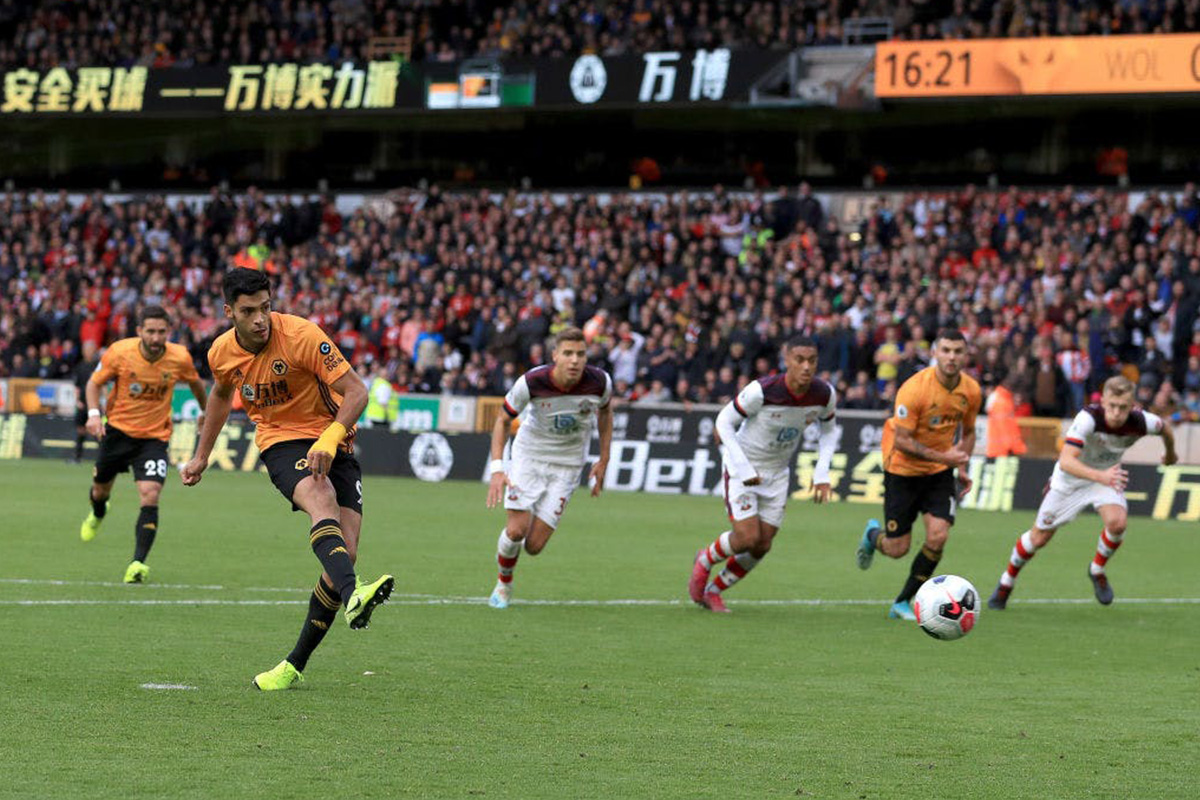 Reading Time:
3
minutes
On October 19, Fosun Sports Group (hereinafter referred to as "Fosun Sports"), a global pan-sports industry operating group company and subsidiary of Fosun International's happiness segment, announced the formal establishment of Fosun Sports as a holding entity, and the acquisition of core operating assets and management team of Foyo, in games, esports and sports. At the same time, Fosun Sports has received a minority strategic investment from the U.S. finance and technology firm, PEAK6 Investments, which will continue to deepen the global industrial layout around the core business of sports, esports and games in the future.
Since Fosun acquired Wolverhampton Wanderers Football Club in 2016, Fosun Sports has relied on the group's global resources and built a professional team to operate the club consistently and steadily, which has greatly enhanced Wolves' brand value. In 2018, Wolves won the EFL Championship title and returned to the English Premier League, with 7th placed-finishes in the Premier League for two consecutive seasons and a last-eight finish in the UEFA Europa League. Wolves ranked 19th in the Brand Finance 2020 football club brand value rankings.
Meanwhile, Fosun Sports has built a sports-focused platform to offer its community of loyal football and esports fans a unique and innovative range of products (merchandising, sports fashion…) + content (music, mobile gaming, social media) + experience (matches, gaming portal…). Today, Fosun Sports has found its unique path to directly communicate with young audiences and connect with core users.
In 2019, Fosun Sports established the trendy sports brand WWFC based on the Wolves IP (Intellectual Property) and launched a collaboration series. Through "Wolves Fashion Night" and "Wolves Fan Night", Fosun Sports harnessed the combined power of its projects, fully deploying the resources of fashion, trend, and partner brands. Wolves has now been successfully transformed from a traditional soccer brand to a diversified pan-sports lifestyle brand and is known as a practitioner of "sports + fashion" in the industry. Such IP operation capability also makes Fosun Sports the exclusive authorised partner of CFA (China Football Association) China Team to develop licensed products and create a new "content + trend + youth" lifestyle brand "My Home Field".
In addition, Fosun Sport actively entered the esports industry. Since 2018, Wolves has been one of the most active Premier League clubs in esports, with three teams in the UK – FIFA 22, Rocket League and Le Mans/Formula Pro Series sim racing, as well as strong collaborations with other popular esports titles such as Fortnite. From 2019, Fosun Sports has entered the China esports market with the "Wolves Esports" brand, currently with five divisions including Honor of Kings, QQ Speed, Identity V, Call of Duty Mobile, FIFA Online 4, and has won multiple titles in international and domestic major competitions. Three out of the five squads have won championships in various national or global competitions.
The acquisition of Chongqing QGhappy (now renamed as Chongqing Wolves), the Honor of Kings professional league team with six championship titles, in September, was one of the most critical moves by Fosun Sports to connect with young audiences in the esports world, further expanding its esports footprint by entering KPL, the top league of mobile gaming with 100 million daily active users. The addition of a Wolves KPL squad has made the Wolves Esports brand one of the best in Asia.
The strategic investor in Fosun Sports, PEAK6, is the owner of North American esports powerhouse Evil Geniuses, a team with a long and decorated history since its foundation in 1999, and the winner of the fifth International DOTA2 Championships (Ti5). Fosun Sports then made a strategic investment into Evil Geniuses in July 2021, building deep cooperation between Wolves and Evil Geniuses, and thus entering the North American esports market.
From DOTA2, Honor of Kings, FIFA, Call of Duty Mobile, QQ Speed, Identity V and virtual 24 hours of Le Mans combined with traditional sports, Fosun Sports has advanced in the esports market in China, North America and Europe, achieving "full coverage" in esports both geographically and in terms of projects.
Fosun Sports has reached more than 30 million fans worldwide through its two core businesses of soccer and esports, which brings infinite possibilities for business development to form a global sports ecosystem.
Mr. Jeff Shi, Chairman of Fosun Sports, said he was delighted to have PEAK6 join the Fosun Sports family. "Our organisations have great synergy, from our mutual desire to challenge conformity, to our openness for collaboration, and of course our shared passion for sports, technology and achieving success through hard work, intelligence and innovation."
"We are confident PEAK6 can help bring Fosun Sports and Wolves a wealth of knowledge, wisdom and learning, and support Fosun Sports to become a sports industry group with global influence and much success."
Fosun Sports is also one of the key business units of Fosun's happiness segment. After the restructuring, the company will have the opportunity of rapid development with empowerment from Fosun's ecology, and to gain greater synergies through mutual empowerment with other member brands in the Fosun system.

React Gaming to Offer LOOT.BET Esports Wagering Skin via HHRP in the Philippines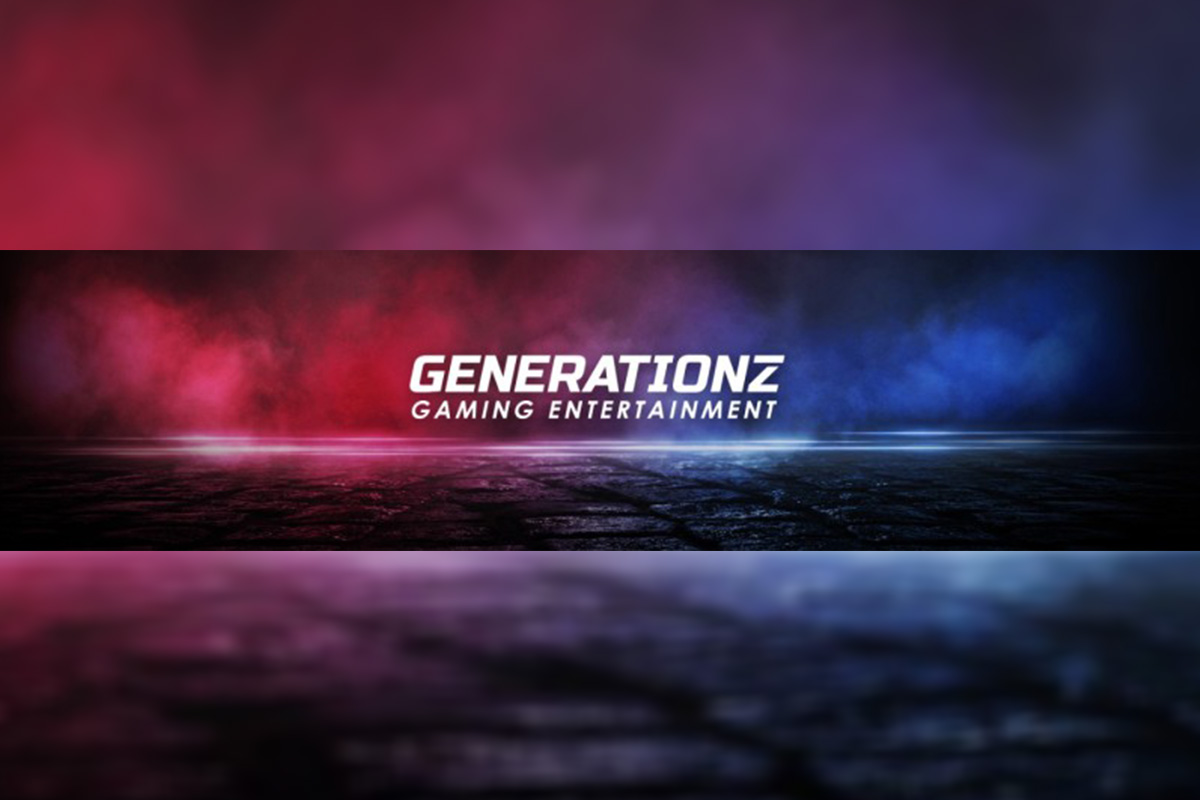 Reading Time:
< 1
minute
Generationz Gaming Entertainment, a subsidiary of the React Gaming Group, has signed a white label revenue sharing agreement with HHRP Inc to operate LOOT.BET's esports wagering platform in the Philippines, pending successful certification of the LOOT.BET platform by Gaming Laboratories International.
"We are thrilled to have HHRP as a partner for the Philippines market, HHRP being one of only four companies holding online gaming licences in a country of more than 109 million people," Laurent Benezra, President and CEO of React Gaming, said.
"This agreement is part of our two-pronged growth strategy to expand LOOT.BET's reach into the B2C and B2B markets. The advantage of the B2B market is that LOOT.BET's platform will be offered to established customer bases, thus involving no customer acquisition cost on our part. Our partner will offer our white-label platform as its own to its customers and we will receive a portion of the revenue generated when those customers use the platform. The more popular our platform, the more revenue it will generate. The great thing about this model is that we can replicate it in multiple markets and with multiple online gaming providers at minimal cost," Laurent Benezra added.
BetMakers Signs Agreement with Royal Sabah Turf Club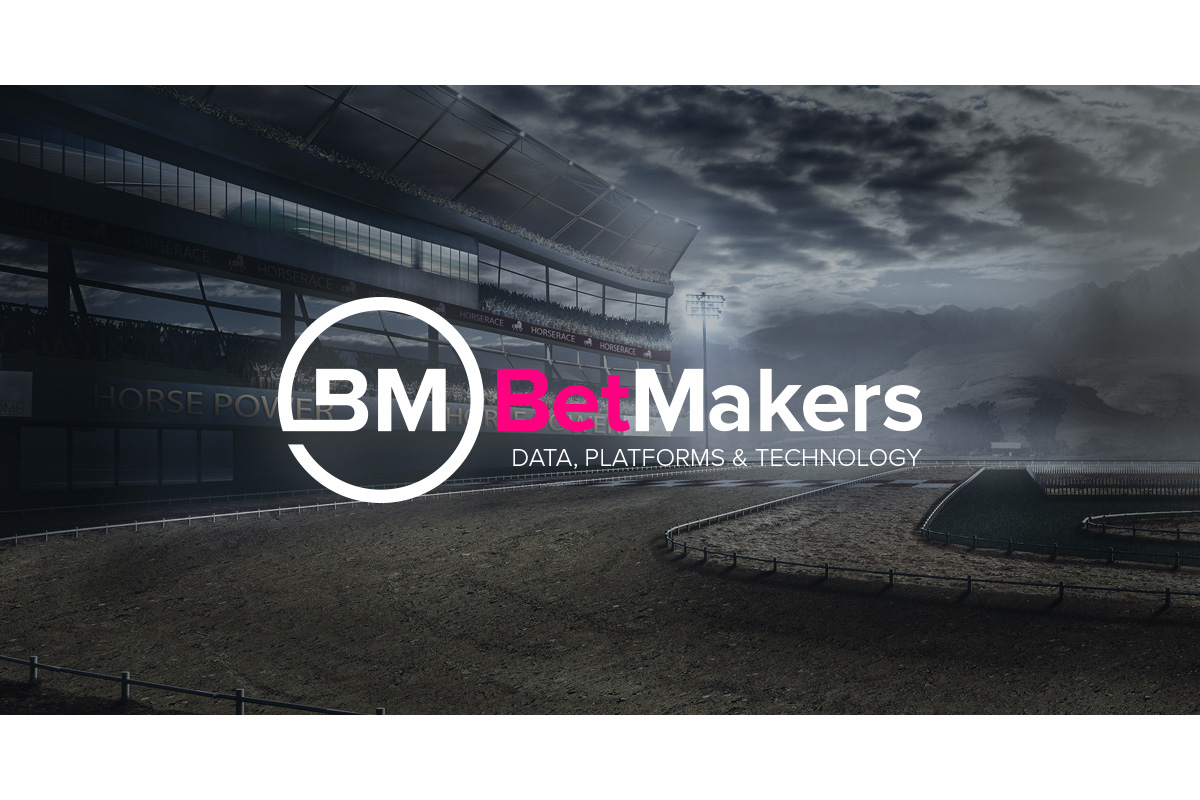 Reading Time:
< 1
minute
BetMakers has signed an agreement with the Royal Sabah Turf Club to provide its solutions to the Malaysian racecourse operator and its betting network.
Through the five-year deal, BetMakers will deliver a tote betting system along with content management services at the Tambalang Race Course and the Royal Sabah's off-course betting network, via its Global Tote and Global Racing Network divisions.
BetMakers will be the exclusive rights holder for races held at the Malaysian club within both Tote and fixed-odds markets. BetMakers owns Global Tote, which it acquired from Sportech last year. Global Tote will deliver the Quantum to the Royal Sabah Turf Club as a SaaS solution, which will provide the club with the operational tools and training to distribute races to racetracks licensed by betting operators worldwide.
Lance Ku, Director of Sales & Business Development Asia for Global Tote, said: "Global Tote is very pleased to extend and grow our partnership with Royal Sabah Turf Club. The Global Tote solution offers advanced capabilities and features that will help them deliver a fantastic customer experience.
"Combined with Global Racing Network's professional content management solution, Royal Sabah has a powerful route by which to pursue opportunities for growth."
Datuk Peter Chin, Chairman of Royal Sabah Turf Club, said: "We have been very pleased with the services we receive from Global Tote and having the ability to turn to BetMakers for both our betting technologies and services, as well as for content distribution management, offers Royal Sabah Turf Club the most efficient, effective means by which to reach new markets for our racing, new content for our customers, and new revenue streams."
Mayhem Studios announces its first Battle Royale title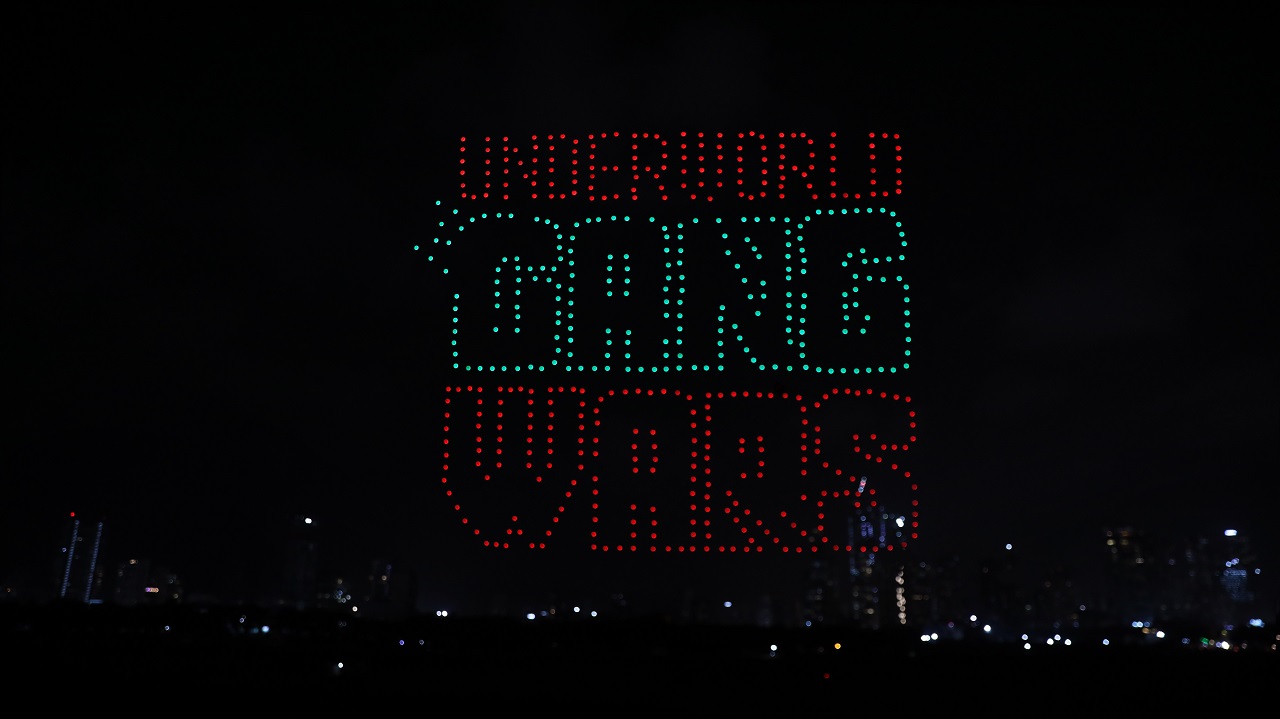 Reading Time:
2
minutes
"Underworld Gang Wars" or UGW, which revolves around the rivalry between two gangs, launched through India's largest drone show designed for a game reveal
 Mayhem Studios, India's first studio for AAA games has announced its first title "Underworld Gang Wars" (UGW), a Battle Royale game set in India. With the characters and plot rooted in India, the game promises an exciting setting with some interesting characters inspired by stories of India.
Set in a truly Indian plot, the locations, the gangs and the icons represent an Indian context in a AAA game for the first time. The theme, weapons, and the maps of the game have been designed to offer a unique experience to the gamers.
The gameplay becomes intense in UGW as the underdog gang from the West wants to take control of the Eastern region from its arch-rival urban gang.
To provide an authentic experience, each region depicted in the game resembles a real location in India, be it the coal mines or the next-door apartment complex. It also has iconic landmarks including a fort, station, stadium and a racecourse.
Scheduled to be launched later this year, the game's pre-registration window will open from 22nd May.
Commenting on the announcement, Ojas Vipat, CEO of Mayhem Studios, said: "We are thrilled to come up with the first Battle Royale Title that promises to offer one of the most relatable storylines for gamers. UGW's unique locations and the highly relatable universe with great graphics are sure to provide a great experience for Battle Royale players. We are also excited to put together a blockbuster game with some unique stories of India for the world."
Mayhem Studios has conducted India's biggest game reveal through a drone show at Mumbai's Mahalaxmi Racecourse. Through this drone show, the studio revealed the game logo and also created a QR code that directed the onlookers to the game teaser.
The event was also attended by leading gaming influencers and enthusiasts like Tanmay Bhat, Mortal, Scout and Dynamo Gaming.