Azerion Acquires PubGalaxy and Inskin Media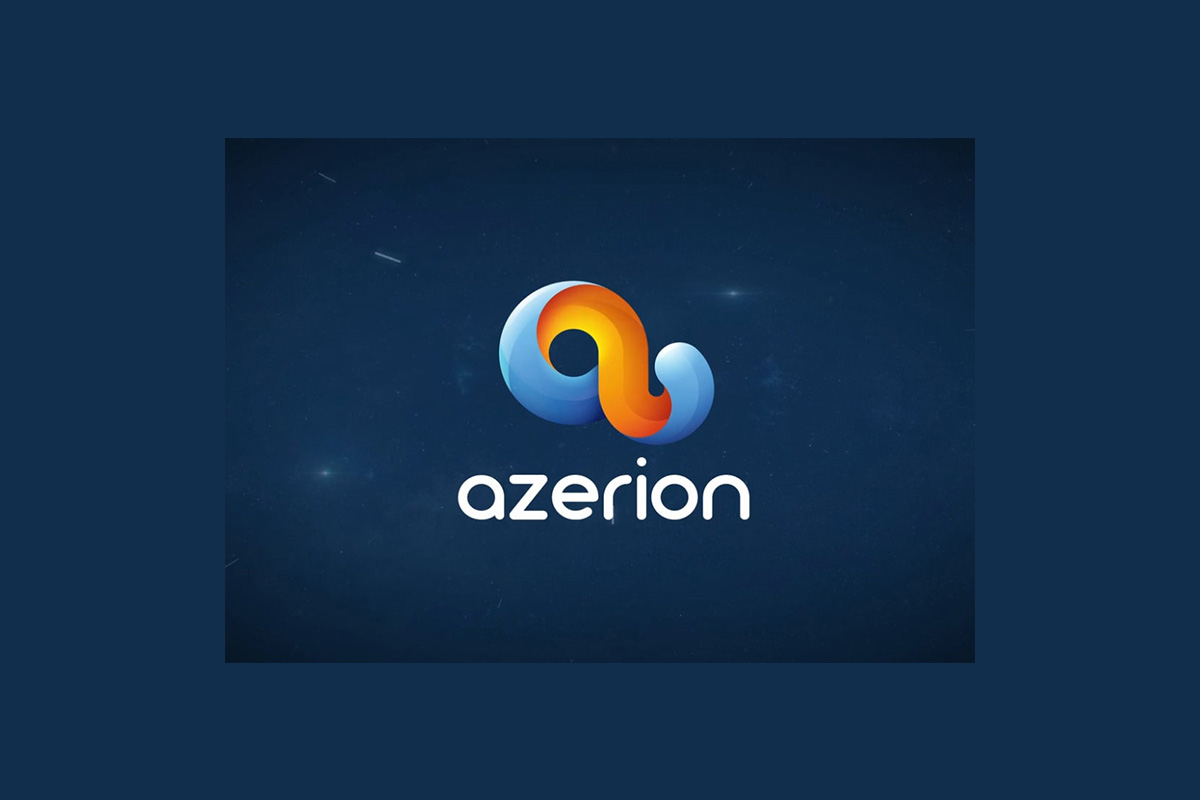 Reading Time:
< 1
minute
Gaming advertising firm Azerion has acquired digital monetization platform PubGalaxy and digital ad agency Inskin Media.
Following the recent buyout of French ad agency Sublime, Azerion has continued on its expansion and consolidation plans buying a further two European agencies.
Headquartered in Sofia, PubGalaxy is to assist Azerion with its monetization strategies and facilitate partnerships between publishers and advertisers. Azerion hopes the partnership will give its publishers access to cost-effective and bespoke monetization deals.
The decade-old firm started out as a digital publisher before developing into an ad revenue optimization platform that has a strong track record in managing high-value clients.
"As a historical digital publisher, our teams know the publishing industry inside out. Some of the biggest publishers have already entrusted us with their monetization strategies, as we strive to devise the most effective ways to maximize their ad revenues," Ivan Ivanov, CEO of PubGalaxy, said.

The 5 up-and-coming game developer teams in Gamecity Hamburg's incubator program present their projects and progress at Games Lift Graduation 2021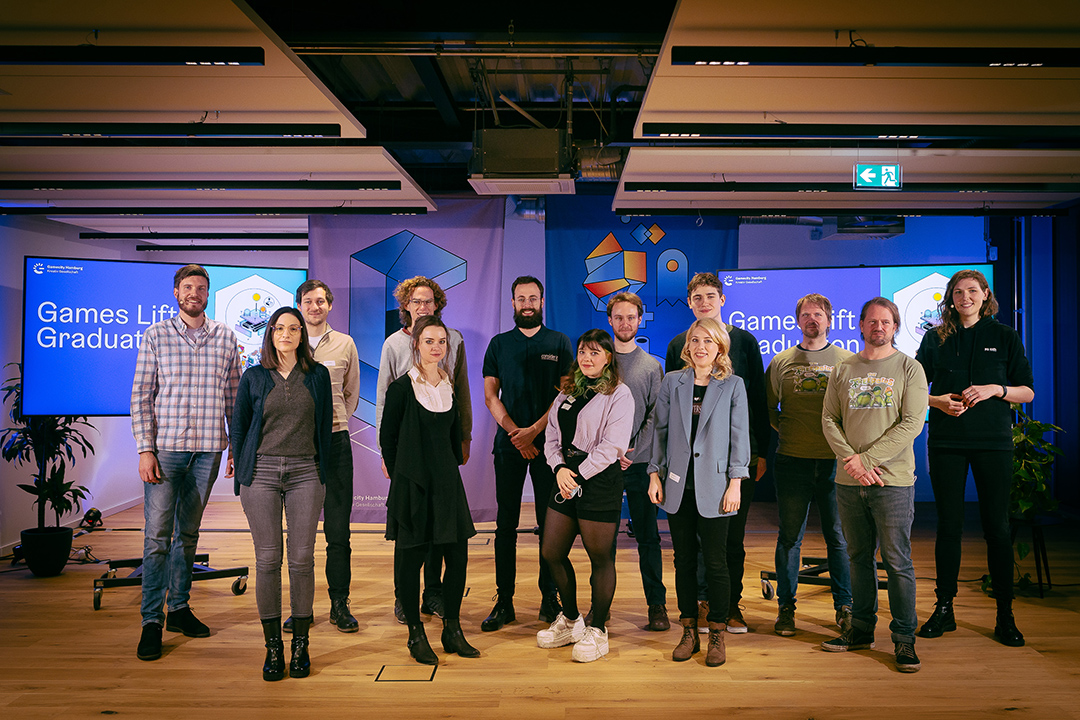 Reading Time:
3
minutes
At the final event of this year's Games Lift Incubator program, five teams presented their game projects live at the start-up center Factory Hammerbrooklyn in Hamburg on December 2. During the three-month intensive phase of the incubator, the teams received individual coaching, mentoring, and workshops from international games experts, as well as financial support of 15,000 euros per project and workspaces in a co-working space from the location initiative Gamecity Hamburg. All five teams reached important milestones in the development of their games and concepts.
"I'm impressed by the progress the teams have shown in just three months. I look forward to seeing more from the teams and their games in the future," comments Wolf Lang, CEO of event agency Super Crowd Entertainment, co-founder of indie studio THREAKS and member of the Games Lift Incubator awarding committee.
"The Games Lift Graduation vividly demonstrates the great effects that targeted funding programs like the Games Lift Incubator can have in leveraging the potential at Hamburg as a games location," adds Dennis Schoubye, Head of Gamecity Hamburg.
At the final event, "Games Lift Graduation," the five teams publicly presented their projects for the first time and provided insights into the progress they had made in development as well as outlooks for the future. Twitch streamer Nina Dreßler "OddNina" and Dennis Schoubye led through the evening.
For the developer teams, the incubator offered the opportunity to critically examine their ideas in exchange with experienced mentors, to refine their game concepts, and to check the market potential. For example, the young developer teams planned and tackled possible changes to game titles, the right pitch for their ideas, and concrete plans for Kickstarter campaigns to finance further development.
These five teams successfully completed the intensive phase of Games Lift Incubator 2021 with their projects:
The Invitation by tool1
Timo Becker, Martin Kleingräber, and Stephen Sommerfeld have known each other since their university days and founded their game studio tool1 to realize the action-packed multiplayer looter-shooter The Invitation. Graphically rich and with a focus on dynamic player interactions, the players fight for survival with each other, for each other, and against each other in a post-apocalyptic world attacked by aliens.
PROSPECTOR by Symmetry Break Games
The team Symmetry Break Games around HAW Hamburg University of Applied Sciences graduates Anca Tutescu, Jan Barow, Julian Heinken is working together with Franziska Blinde and Cecilia Theophil on PROSPECTOR, a sci-fi adventure with a compelling story and an innovative dialog system. In the game, all characters wear mysterious masks for protection against toxic fumes, which possess other surprising functions.
Monstersongs VR by Denise Koch
Solo developer Denise Koch brings experience from the theater and musical world and is currently working on developing a "Musical 2.0":  Monstersongs VR is an adaptation of the successful "Monstersongs Rock Musical" as an interactive virtual reality story in a theater filled with monsters. As the project manager, Denise Koch brings together the threads of her team of experienced composers, illustrators, and VR developers.
supernightshift by consider it
Kevin Westphal and Timo Schneider from "consider it" are working on "supernightshift", a mobile game based on a map app they developed which uses real-time traffic data. The players have to get to their destination in their mysterious "nightshift" with a tight budget of time and money and different means of transportation in real cities.
The Treepoids by SUPERNATURAL GAMES
Brothers Gerrit and Patrick Henschel founded their studio SUPERNATURAL GAMES together in 2019 and are developing a 2D strategy adventure game with lovingly hand-drawn scenarios. The alien plant creatures "Treepoids" solve puzzles, engage in strategic battles, and thus have to save the environment of a mysterious green island.
The support for the five teams through the Games Lift Incubator program does not end with graduation: In the next 12 months, they will continue to have access to the incubator's extensive contact network, as well as individual support services from coaches, consultants, and a PR agency specializing in games. The aim is to aid the developers with long-term support in creating successful games for the international games market in Hamburg.
From May 2022, teams and developers can apply for the next Games Lift Incubator. All information about the incubator and the teams that have already completed the program can be found at: https://www.gamecity-hamburg.de/incubator/
Nintendo DS ranked as the top console gamers most want to see make a modernised comeback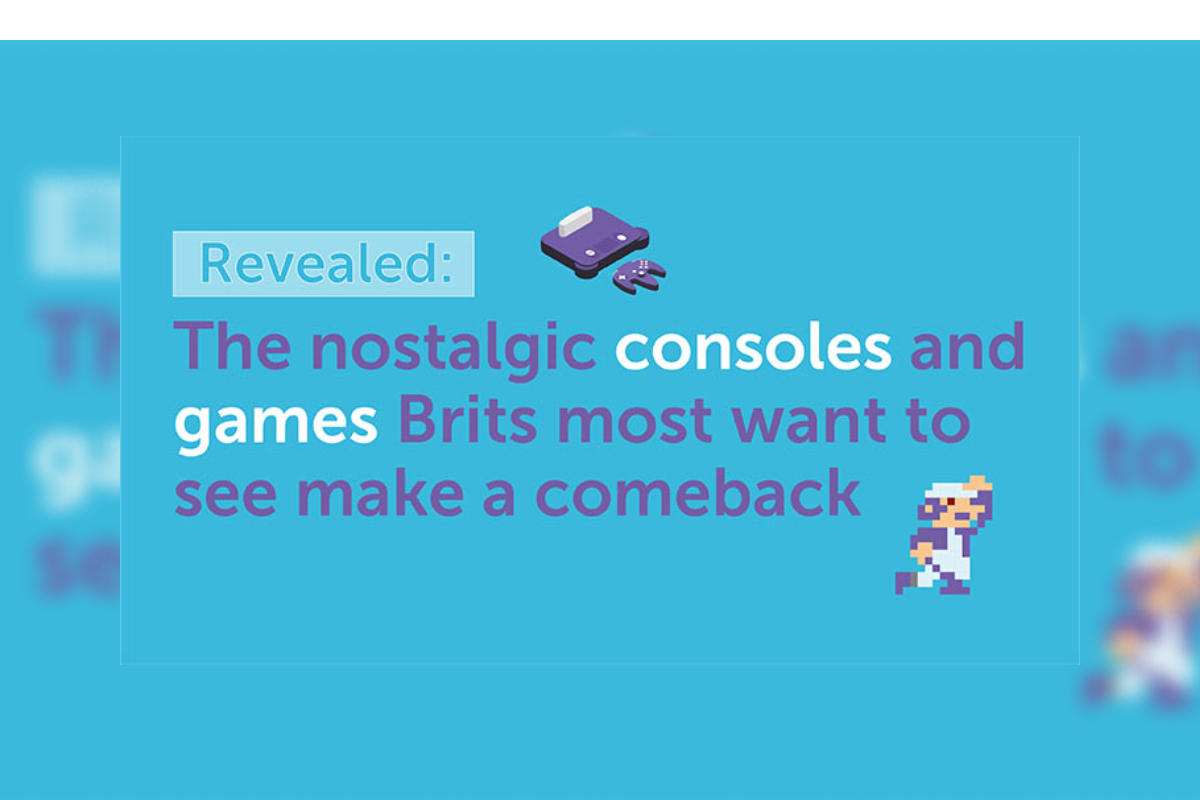 Reading Time:
2
minutes
A new study by Hyperoptic delves into gaming nostalgia, revealing the retro consoles gamers most want to see make a comeback
Almost two-thirds (61%) of gamers want the Nintendo DS to return, making it the most sought-after console, followed by the PlayStation 1 (60.6%) and 2 (57.9%)
The study also taps into the most in-demand retro games, with the 1991 version of Sonic the Hedgehog taking the top spot (38%)
Over the last year or two we've seen new consoles and games launch such as the Nintendo Switch OLED, PS5, and Pokémon Diamond and Pearl. But with search interest for 'retro gaming' on the up, it seems many are currently looking for a hit of gaming nostalgia.
Hyperfast broadband provider, Hyperoptic has delved into the world of gaming nostalgia, to uncover the most sought-after consoles and games that players would most like to see make a comeback, or be modernised. Not only that, but the study also unveils just how much money players would spend to get their hands on the consoles.
Based on the percentage of gamers that most want the console to make a comeback or be modernised, the top 10 desired consoles and how much gamers would be willing to pay are:
| | | |
| --- | --- | --- |
| Console | % of gamers that want the console to make a comeback/be modernised | The average price gamers are willing to pay |
| Nintendo DS | 61.0% | 177.21€ |
| PlayStation 1 | 60.6% | 187.01€ |
| PlayStation 2 | 57.9% | 196.84€ |
| SEGA mega drive | 57.0% | 172.07€ |
| Nintendo Game Boy | 56.8% | 165.85€ |
| The Commodore 64 Games System | 53.5% | 191.28€ |
| Nintendo 64 | 53.0% | 180.85€ |
| Nintendo Game Boy Colour | 52.3% | 181.70€ |
| Super Nintendo Entertainment System (SNES) | 51.8% | 188.72€ |
| Nintendo Game Boy Advance SP | 51.2% | 191.05€ |
Nintendo consoles are leading the way, with six consoles making up the top 10. Taking the top spot is the DS. Released globally between 2004 and 2005, gamers would be willing to spend over 177€ to purchase the handheld console. The PlayStation 1 and 2 make up the top three.
However, considering the consoles that didn't make the top 10 most desired list, it seems gamers would be willing to spend the most money, overall, on the Xbox One console – 236.45€ to be precise. Over two-fifths (44%) chose this as one of the consoles they'd want to see make a comeback/be modernised, making it the 20th most desired console.
Now we know the most sought-after consoles, looking at the nostalgic games gamers would most love to see make a comeback or be modernised, without further ado, the top 10 gems are:
| | |
| --- | --- |
| Game | % of gamers that would love to see the game make a comeback/be modernised |
| Sonic the Hedgehog (1991) | 38.0% |
| Super Mario Kart 64 (1997) | 33.4% |
| Space Invaders (1978) | 28.3% |
| Tetris (1984) | 25.8% |
| Super Mario Bros (1985) | 25.3% |
| Sonic the Hedgehog 2 (1992) | 24.3% |
| Donkey Kong (1981) | 21.4% |
| Crash Bandicoot (1996) | 20.3% |
| Tekken (1990) | 13.0% |
| The Legend of Zelda (1986) | 12.8% |
1991's Sonic the Hedgehog claims the top spot, with almost two-fifths (38%) of gamers opting for the game. Other classics on the list include Taito's 1978 Space Invaders, and Tetris, a game focused on finding the best way to arrange coloured blocks – who would've thought this would still be as popular today? Nintendo's 1981 arcade hit, Donkey Kong, is also another classic game that over one in five (21%) players want to see modernised. We can only dream…
For more information on the top consoles and games, head across to: https://hyperoptic.com/blog/the-most-sought-after-nostalgic-consoles-and-games-revealed/
Microgravity to host MGL Free Fire Battle Royale this December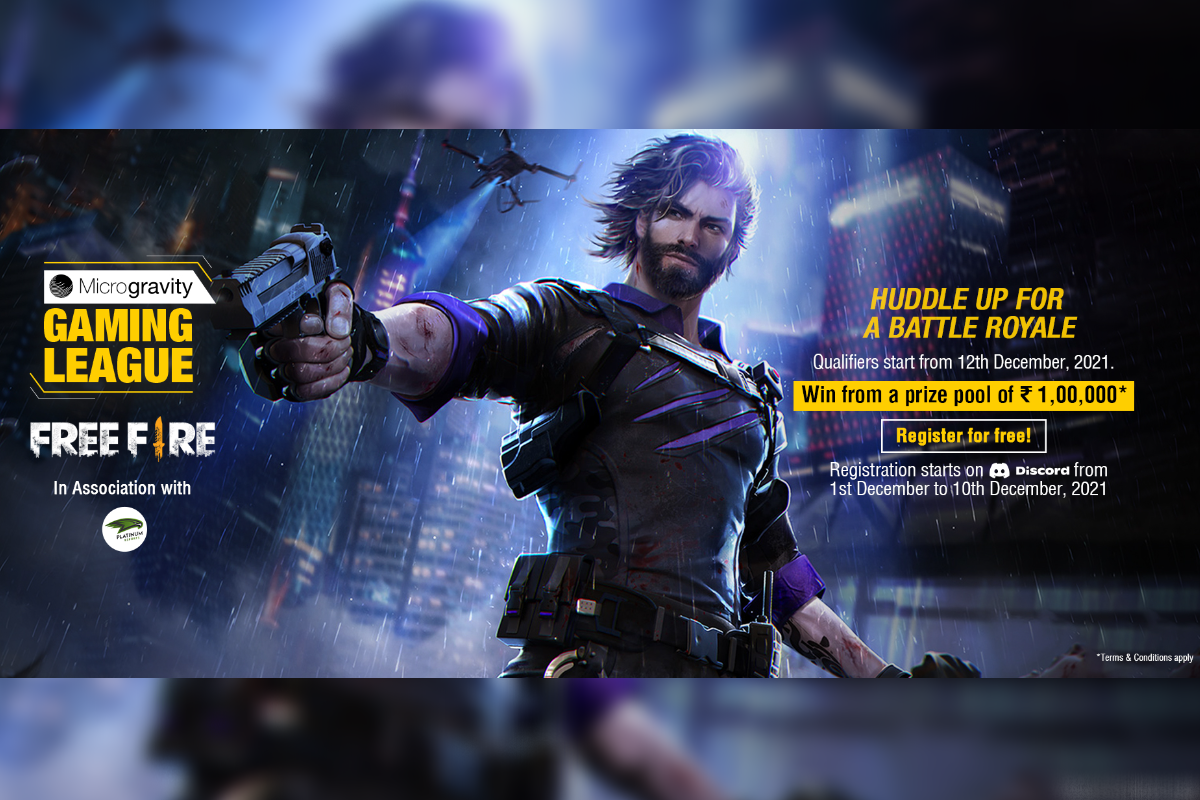 Reading Time:
2
minutes
Microgravity Ventures Private Limited, a facilitator of world-class gaming hubs and e-sports tournaments in India, today announced the 5th edition of Microgravity Gaming League (MGL) – Free Fire Battle Royale. The company will be hosting this e-sports tournament in partnership with Platinum eSports between 11th and 22nd December. The format of the tournament will be qualifier and invitation based, spread out in 5 phases – qualifiers, phase 1, phase 2, semi-finals and grand finals. Microgravity has announced a total prize pool of Rs. 1 Lakh for the top three teams and exciting gaming vouchers redeemable at their world-class gaming facility in Gurugram for top 5 viewers of the live broadcast. Teams can register from 1st till 10th December and participate in this competitive all-India tournament.
Speaking about the announcement, Mr. Rahul Bhattacharya, Co-Founder and MD, Microgravity said, "We are thrilled to have partnered with Platinum eSports for the 5th edition of MGL  – a Free Fire tournament. This year, we have witnessed immense enthusiasm and curiosity among Indian games for e-sports tournaments. We strongly believe that MGL Free Fire will be a great success and will serve as a platform for gaming enthusiasts to hone their skills. Through these tournaments, we aim to support and promote gamers in India who are exceptionally talented and need support to further enhance their skills. We are also planning to host several such tournaments with new titles going forward that will help players become more polished in their skills."
A total of 1000 teams can participate in this tournament with 4 players per team along with one substitute. The qualifiers stage will be held in the 'Bermuda' map in two phases with 100 groups participating in phase 1 and 30 groups participating in phase 2. Each group will have 10 teams taking part in the tournament. Top 3 teams from Phase 1 and Top 4 teams from Phase 2 of the qualifiers stage will take part in the quarter finals match. A total of 120 teams can take part in the quarter finals match spread in 12 groups of 10/11 players taking part in each group. Top 4 teams will be shortlisted based on the best of 2 matches in 'Bermuda' and 'Purgatory' map for the semi-finals. During the semi-finals stage, 8 teams were invited to take part in this challenge and a total of 60 teams battled for the finals. Top 2 teams will qualify for finals based on the best of 4 from maps- Bermuda (2), Purgatory, Kalahari. Two additional teams will be invited to take part in the finals and will have a total of 12 teams in this stage. This stage will have only one group with 6 matches happening across maps – Bermuda, Purgatory and Kalahari.
This year, Microgravity has successfully organized two online gaming tournaments which gained significant traction amongst gamers. These tournaments were the MGL FIFA 21 tournament and the MGL Call of Duty: Mobile tournament.