BETER has added yet more events with AI tournaments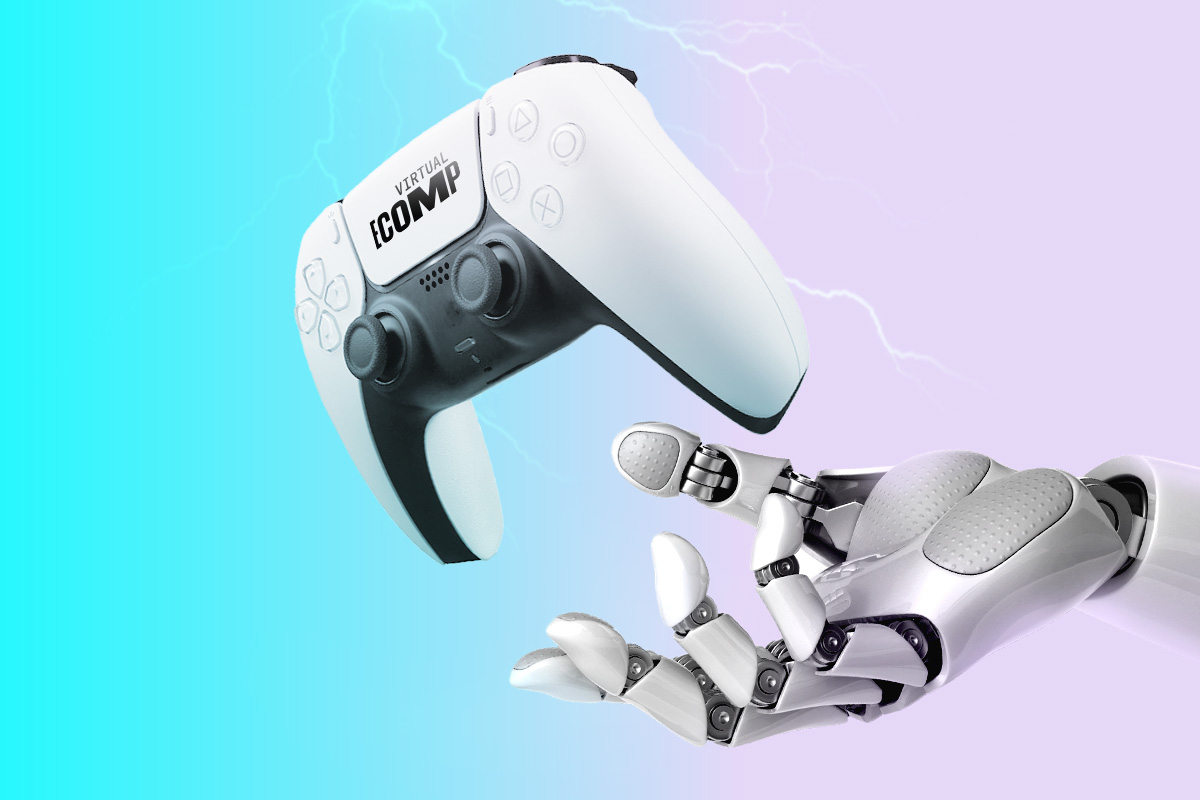 Reading Time:
2
minutes
Sports and esports betting provider BETER has added yet another string to its bow with the arrival of Virtual eComp Artificial Intelligence esports tournaments, which include cyber football and cyber basketball matches and chalk up 1m total views every month. With this new addition, BETER now provides live streaming, live data and odds for 4,500 events per month for sportsbooks.
Virtual eComp_Football involves 3,000+ fast, thrilling virtual football matches every month. These matches are held on weekdays between 5:00 am – 7:00 pm (UTC) and last for 12+ minutes. Customers can place bets on up to 10 markets per match.
Virtual eComp_Basketball is an enthralling tournament, featuring gripping AI vs AI matches that are bound to have bettors on the edge of their seats and offer them an immersive, realistic experience. Cyber Basketball — 24/7/365 tournaments that fill sportsbook's free airtime with 1,500+ events per month. Each game has four 8-minute quarters and allows bets on up to 18 markets per event.
"AI tournaments are a fantastic solution for sportsbooks. They ensure stable margins and revenue growth for our clients, full integrity and with many matches on offer, the fun never stops with Virtual eComp matches.
AI tournaments are organised in strict accordance with these tournaments' policies of transparency and fairness, which makes our products safe and trustworthy", says Gal Ehrlich, CEO of BETER
What's more, BETER's in-house trading team compiles BETER Live Data to ensure that end users can take advantage of the widest possible selection of markets and odds for each and every Virtual eComp event. With Virtual eComp_Football (Soccer) and Virtual eComp_Basketball tournaments, BETER's clients can count on stable 10% margins and predictable revenue growth.
BETER has been powering 8 different sports and esports disciplines of the Setka Cup, ESportsBattle, and Asia Pro League and making their content 'beterable', i.e., providing live streaming, live data, and odds for these tournaments since 2018. They also price up local and international esports tournaments and offer in-play and pre-match trading with instant bet settlement. BETER makes more than 25,000 events per month 'beterable'.

TIPLAY STUDIO ANNOUNCES $500K SERIES A FUNDING AT A $25M VALUATION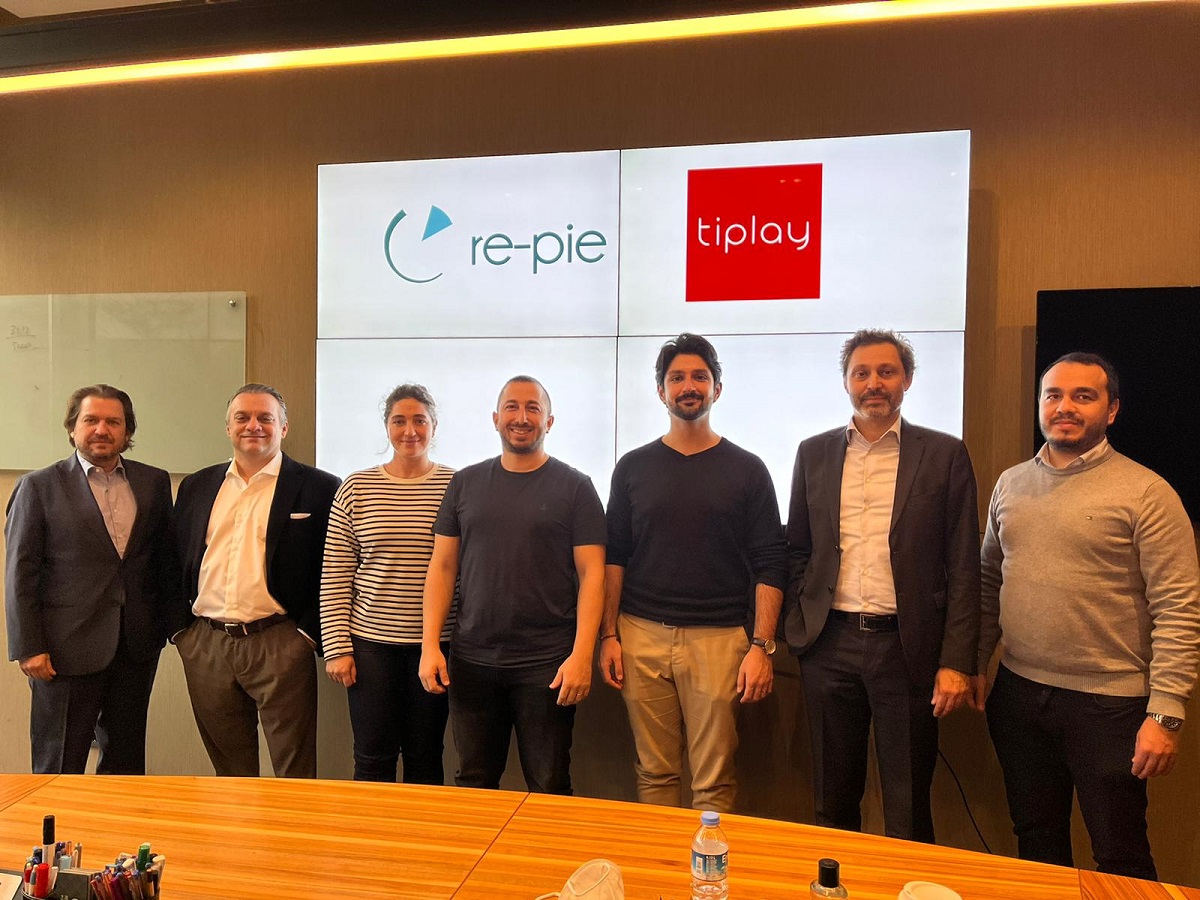 Reading Time:
2
minutes
tiplay studio, a game development ecosystem dedicated to creating amazing games for the masses, today announced that it completed a Series A financing round.
The financing was led by Re-Pie. Lead investors in the round included Kerim Kotan and Saruhan Tan.
The funding will support hiring highly skilled personnel and recruiting talented teams to oFON, which will expand the product line and the digital footprint of the ecosystem. Funds will also be allocated towards improving technological and operational features of OnlineWorkSpace (OWS), a remote work platform developed by tiplay studio, in order to enhance remote, hybrid and physical work environments for internal studios and oFON teams.
"This is an important inflection point for tiplay studio" said Mehmet Umut Ermeç, CEO and Co-founder, tiplay studio. "On behalf of tiplay studio, I would like to thank my dear colleagues, my partners Ahmet Öney and Osman Tutum, our seed investors who have been supporting us from day one and all of the game enthusiasts who have been cheering for us. We are proud that so many distinguished investors have recognized the progress we've made and are supporting our vision to create the best game development ecosystem in the world. This investment will allow us to strengthen our studios and accelerator program operating in multiple genres and platforms – ultimately leading to amazing new games."
"I am truly proud of tiplay studio and their valuation growth which is above 100x since their Seed, executing well beyond expectations to become a major regional ecosystem and a powerhouse of game development!" said Kerim Kotan, Senior Board Advisor and Investor, tiplay studio
Re-Pie General Manager Alim Telci stated that the gaming industry is an area where Turkey has a serious competitive advantage. He added: "We believe that tiplay studio will be a pioneer in the ecosystem with OWS, the platform they have developed for remote game development and oFON, the game studio accelerator program."
Mads "Viggomopsen" Mikkelsen crowned Red Bull Solo Q Champion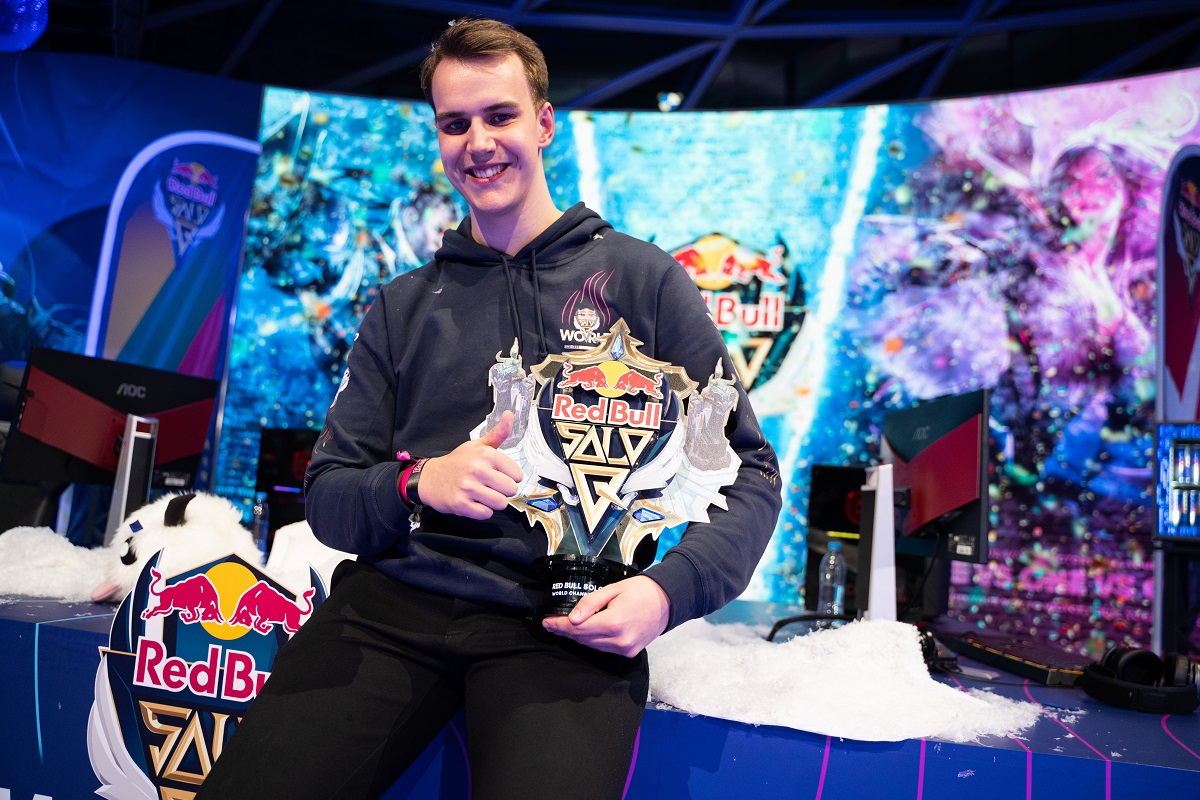 Reading Time:
2
minutes
Red Bull Solo Q, the official 1v1 League of Legends tournament, came to an exciting end this weekend as Mads "Viggomopsen" Mikkelsen was crowned the Red Bull Solo Q Champion, besting Arnas "arnax" Stepanauskas in a confident 4-2 victory.
Set in one of the most visited tourist attractions in Germany, BMW Welt, and with Eefje "Sjokz" Depoortere as global face of the initiative, the Red Bull Solo Q World Final closes out an amazing year for League of Legends Esports.
The Red Bull Solo Q World Final kicked off on Saturday, December 4th, with 19 of the world's best 1v1 League of Legends players entering the group stage to decide who moves on to the elimination rounds. The single lane map Howling Abyss saw players forced to switch up their usual playstyle– along with a sudden death mechanic pushing players to fight in a shrinking Ring of Fire after 7 minutes. The opening day saw the two USA players, DarkWings and bradleyyy eliminated, leaving North American fans with the Canadian Doxa as their only hope. French top-laner Raphaël "Lingwi" Claudé, who looked like a very strong competitor moving into the final, could only put forward a 1 win 3 loss performance which saw him eliminated in the group stage.
Sunday saw the kick-off of the Playoffs and elimination matches. Mads "Viggomopsen" Mikkelsen, one of the strongest players in the group stages, continued his dominating run all the way until the final, besting Hamboly 3-1, Doxa 3-0 and You MERT Bro 3-1 with amazing adaptability, switching up the playstyle based on his opponents' champion picks. On the other side of the bracket, Lithuanian ​​Arnas "arnax" Stepanauskas made his way to the final with tough 3-2 wins over both Shakara and Potatis, before besting HULKSMASH 3-1, with a thrilling final game where HULKSMASH looked sure to take First Blood.
Although Viggomopsen entered the final as the clear favourite, it was arnax who took an early lead with a win in game one. However, Viggomopsen's calmness and measured approach allowed him to take back control, winning the following three games in a calm and confident fashion. arnax took the W in a nail-biting game five, surviving with only a sliver of health left. However, staying composed in a closely fought game 6, Viggomopsen remained patient as the Ring of Fire enclosed and took First Blood, and the Red Bull Solo Q World Title.
Following the win, Viggomopsen said: "I think I really screwed up a lot, I should have won the matchup quite easily but I kinda panicked a couple of times. But thankfully the pick was too strong late game, so even though I was really nervous and really stressed out I still got it."
Speaking on Red Bull Solo Q, runner up arnax said: "The experience overall was great. I just took it one game at a time, I wanted to not come last place so going top two is great for me. I like all the guys, I'm really great friends with them all right now, so it's been great."
The show stopping final act of the renowned amateur circuit, Red Bull Solo Q features 1v1 duels where the player must draw "First Blood," take down the opponent's tower, or reach a 100-minion score to claim victory. Having run for a number of years, the tournament has seen multiple heartwarming success stories of amateurs competing in the tournament, and then progressing on to greater League of Legends success.
Spinomenal presents Santa's Wild Night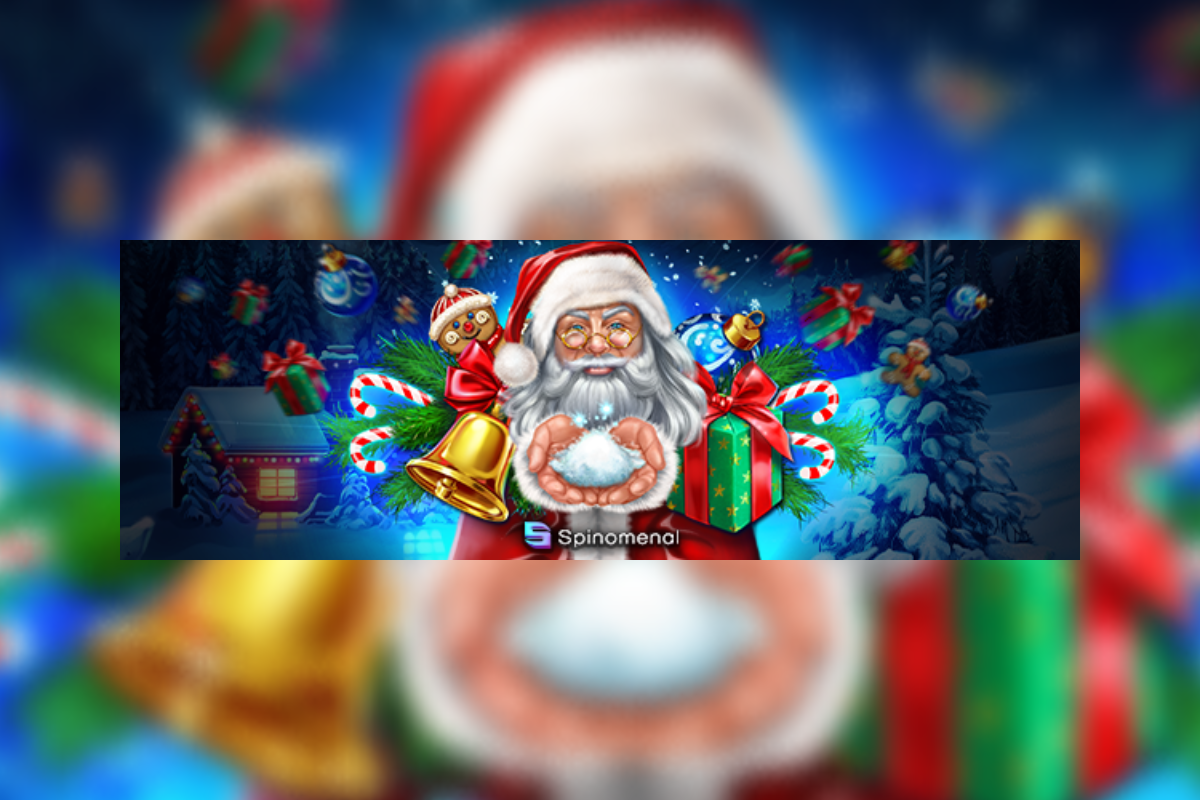 Reading Time:
< 1
minute
Spinomenal, the leading iGaming content provider, presents its latest slot Santa's Wild Night which promises to deliver plenty of festive cheer.
Santa's Wild Night is a seasonal triumph and has all the trimmings to make this an instant Christmas classic. Reveal three or more snow globes on the reels and a huge spinning snow globe will appear before coming to a stop on either 'Bonus' or 'Free Spins'. The Wild symbol represents any other symbol aside from the mystery snow globe.
If the bonus is unwrapped players will have a chance to spin the Wheel of Fortune where three different jackpots exist. Players initially have one spin and the maximum win is a massive x1000 total bet. If the funds allow, then players can buy another spin but only if no jackpot were landed on the opening attempt. Each total is accumulated and added to the sum paid out once the feature finishes.
Should the huge spinning snow globe, launched when three small ones are found in the main game, stop on Free Spins the player will enter the secondary feature. To begin, players are given 10 Free Spins. Four progress bars must be completed by players finding five Scattered Santa symbols and players are gifted another five spins once one of the bars is full. The progress bars are represented by a gingerbread man, bauble, present and bell. Each will turn gold once complete for the remainder of the feature to show players how they are getting on.
Spinomenal's CTO, Omer Henya, commented: "Santa's Wild Night delivers bundles of joy and is the perfect gift for the run up to Christmas. The game has two fun festive features for players to unwrap and both have the potential to provide untold Christmas cheer."