Tier One Entertainment announces expansion to Japan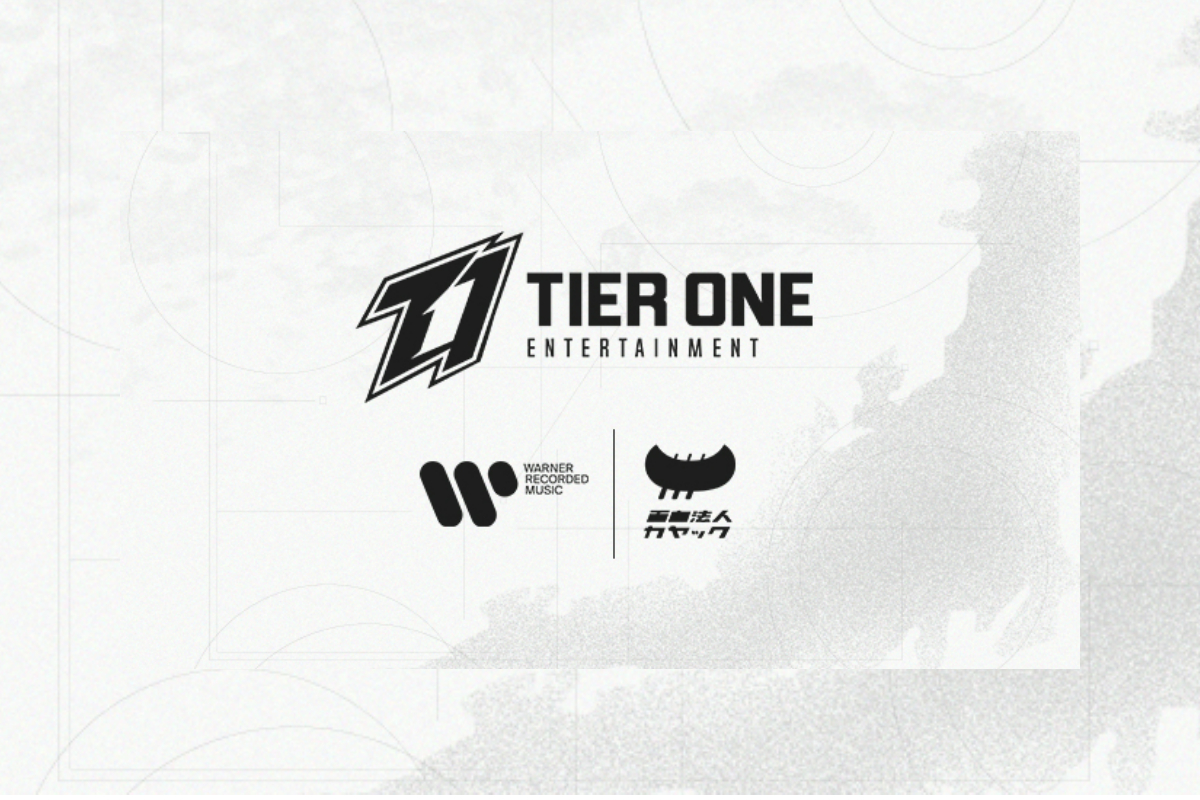 Reading Time:
3
minutes
Tier One Entertainment, the gaming and esports entertainment pioneer and leader in Southeast Asia, announced its first foray outside the region by expanding its footprint to Japan. The expansion is part of Tier One Entertainment's strategic move when it signed an investment deal with its investors, KAYAC, a Japan-based internet firm, and Warner Music Group, a global media company that has a strong market presence in Japan.
Along with its plans to discover the hottest up-and-coming local talents to sign and develop, Tier One Entertainment is debuting its first idol group in Japan to delight Japanese and global fans.
These four multi-talented individuals are set to redefine what it means to be an influencer and content creator who challenges the status quo. The idol group will be a new breed of Tier One talents who will elevate the level of content creation to new heights, delighting fans across the globe. The first member was announced by the company, with details shared by its Chief Executive Officer, Tryke Gutierrez, during the official launch livestream on October 8. Multi-talented model and cosplayer Harry "har_fie" Field will be the first member of "Project 4," the unofficial name of the idol group. The rest of the members will be revealed in a series of promotions that Tier One Entertainment will launch in the next couple of months.
With the company strategically positioned at the intersection of content creation, media properties, and esports, the launch of the new idol group comes along with its vision of bringing gaming to the mainstream.
"Japan is a country with a long history both in gaming and innovation in multimedia. With over 57% of its population being gamers, there's a big opportunity for us to grow our brand. Tier One is bringing our brand of entertainment to the Japanese gaming industry. Our goal is to gather a core team and build an initial roster of content creators that will elevate esports and video games in Japan in ways the country has never experienced before," Tryke Gutierrez, CEO & Co-founder, Tier One Entertainment, said.
"Japan has always been my second home and is a country that's really close to my heart. As gaming, esports, anime and toys become more and more part of a gamer's day-to-day life, I truly believe that Tier One has to set foot in Tokyo, the mecca of geek culture. This is an exciting time for us and we can't wait to see what we can do in Japan and the esports and gaming space there for the years to come." he added.
"Through Tier One I was able to further share my passion for video games. Now with our Japan expansion, I get to work closely with another one of my great loves: Japanese culture. Not only are we signing new talents for the Japanese market, but we're also going to debut our idol group, which will be Tier One's greatest expression of cutting-edge style to date. That makes me very excited." – Alodia Gosiengfiao, Co-founder, Tier One Entertainment.
Moreover, the gaming and esports company also looks to find those who are willing to join its mission in bringing esports and gaming to the mainstream as it opens its office in Japan this year.
"We are thrilled that Tier One Entertainment is bringing the enormous momentum of the SEA gaming scene to Japan as its first foray outside its territory. Our collaboration will allow us to forge unique kinds of gaming entertainment to audiences in Japan and other key markets in Asia," Daisuke Yanasawa, Chief Executive Officer, KAYAC said.
Tier One Entertainment was founded in 2017 by esports veteran Tryke Gutierrez, cosplay and gaming star Alodia Gosiengfiao, and serial entrepreneur Brian Lim. Together, they sought to revolutionize the esports landscape in Southeast Asia. By focusing on the development of truly talented, top- caliber personalities, Tier One's mission is to connect brands with the unique gaming audience like never before. Tier One has over 1,000 talents across its main brand and AMPLFY, its streamer collective brand. In addition, it currently manages 3 professional esports teams under its Blacklist International esports label. Tier One has also begun developing its own clothing and lifestyle brand with the Tier One Limited Collection. Now Tier One is setting its sights on expanding its influence throughout Southeast Asia with footholds in the Philippines, Myanmar, Malaysia, Vietnam and Japan. For more information, please visit www.tier.one
Fragnova shows the positive side of Web3 technologies with its first game, Ambal Duels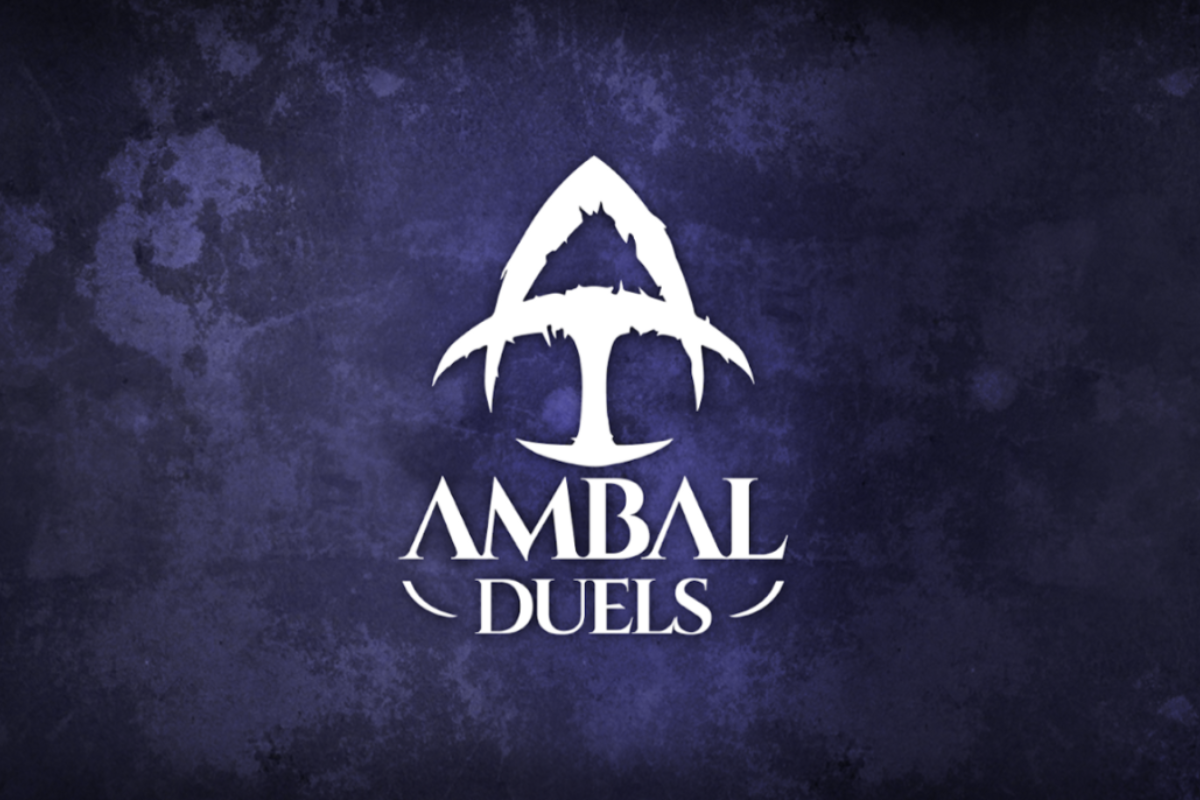 Reading Time:
2
minutes
Fragnova has announced that Ambal Duels, a free-to-play strategy card game, will be the first blockchain-enabled game to be built using the platform's unique game development engine, Claymore. Using blockchain technology means the game will have immutable assets and modding functionalities, allowing the community to create their own content that they can choose to monetise, thanks to the direct-to-creator royalties distribution that's fundamental to Fragnova's approach.
Ambal Duels began life as a successful Kickstarter campaign for the fantasy-themed strategy card game Ambal Tournament. Ambal Duels is the first game to be built entirely using Fragnova's decentralised model, and so is the platform's first proof of concept game.
The game's development is being led by Bernardo Bittencourt, a Founding member of Fragnova and the one-person team behind Salt Ring Games. "Bringing Ambal Tournament to the digital realm has been a passion project of mine, so I'm really excited we'll be able to grow the game and share the fantasy world of Ambal with entirely new audiences. Fragnova is the perfect platform for Ambal Duels as the blockchain provides the ideal foundation for players to trade and collect cards. The platform's focus on user-generated content and modding functionalities make Fragnova unique, enabling the community to express themselves creatively while keeping the game fresh with new content."
Ambal Duels is a strategic card game combining online RPG elements to create a fast-paced and highly customizable gameplay experience. There are no monsters in Ambal Duels; instead, the game offers deep strategic options through spells and actions, putting players in the centre of the action. The tides of battle constantly shift thanks to blocks, interrupts and other unique mechanics, offering high replayability and evolving strategies.
Fragnova's aim is for the revenues in games to be distributed more equitably to those who work on them through creating a decentralised gaming ecosystem underpinned by blockchain technology. When completed, Fragnova's decentralised game development ecosystem will include a dedicated game engine called Claymore, a Gamer Store offering in-game items or playable experiences (similar to elements of Playstation Dreams), and the Creator Store, a marketplace for developers filled with assets like 3D models, scripts or audio.
As with any game developed on the Fragnova ecosystem, Ambal Duels' developers and artists can realise the total value of their creations thanks to the integration of blockchain technology that tracks the usage of those assets or items.
"The game will allow people to see what our mission at Fragnova is all about and our long-term goal of bringing about decentralised game creation. I hope people will understand that just because the game is built using blockchain technology, it has nothing to do with Play 2 Earn or monetisation. Above all, we want to create a fun and enjoyable experience for our players. Blockchain is just a vehicle to help get us there and ensure game creators are fairly compensated," said Giovanni Petrantoni, President and Founder of the Fragnova Foundation.
Macau Gambling Boss Denies Illegal Gambling, Criminal Syndicate Allegations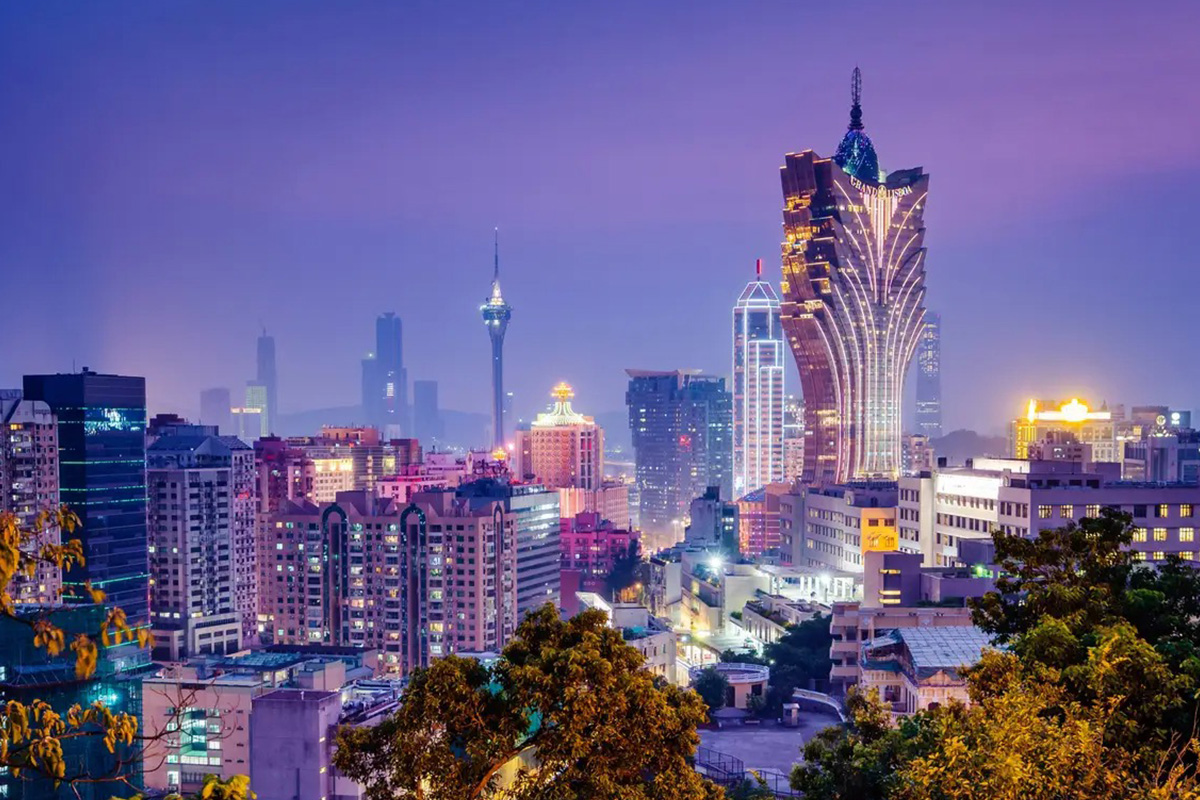 Reading Time:
< 1
minute
A well-known Macau gambling boss in China's special administrative region of Macau denied charges including enabling illegal gaming, running a criminal syndicate and money laundering at the start of his trial on Monday.
Alvin Chau was chairman of Macau's Suncity junket – which brokers the gambling activity of Chinese high rollers – until December 2021, a month after his arrest on a warrant from the eastern Chinese city of Wenzhou accusing him of operating illegal gambling activities on the Chinese mainland.
Macau is the only city in China where citizens are legally permitted to gamble in casinos.
Chau told Macau's primary court that he did not operate any illegal gambling or commit money laundering. He said his business in the Philippines was also permitted by local authorities there.
Junkets are middlemen who help facilitate gambling for wealthy Chinese in Macau, extending them credit and collecting on their debt on behalf of casino operators. Marketing or soliciting gambling in mainland China is illegal.
Chau said no one from Suncity Group had promoted gambling on the mainland.
Chau's Suncity was a major player in Macau until 2019, prior to the coronavirus outbreak, accounting for around 25% of total gaming revenues. That year, Macau casinos generated $36 billion in revenue.
The junket industry has collapsed in the former Portuguese colony since Chau's arrest with all of Suncity's VIP rooms shuttered last December. Many others folded, hit by poor sentiment and a lack of business due to COVID-19 related travel restrictions.
IESF Holds Asian Qualifiers for Mobile Legends: Bang Bang and PUBG Mobile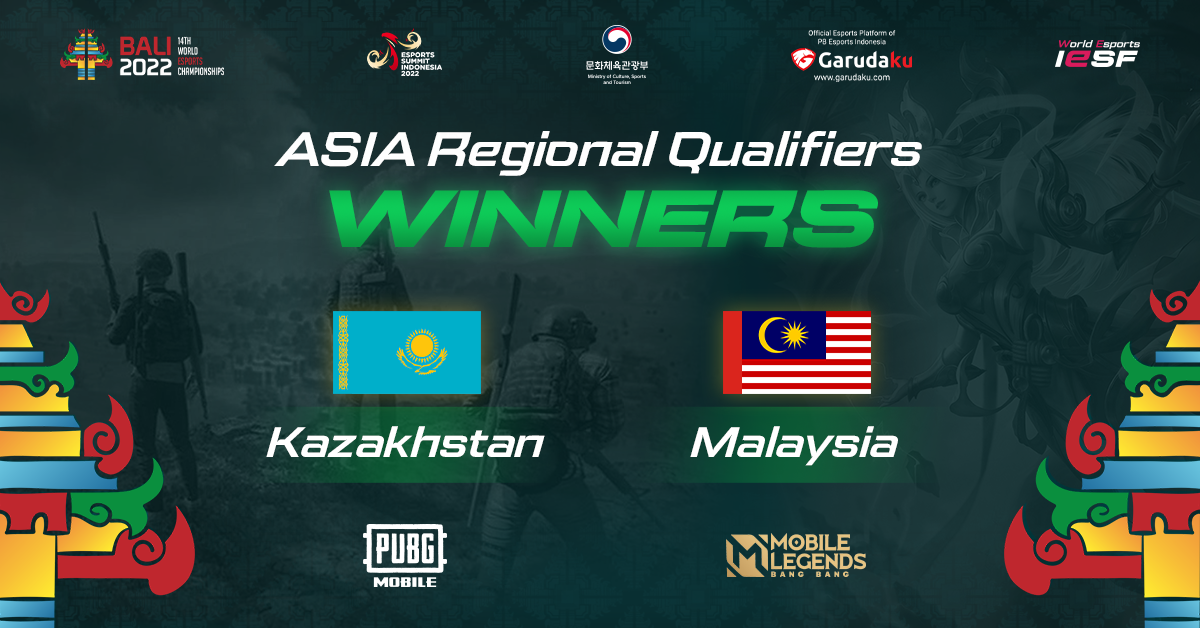 Reading Time:
< 1
minute
Malaysia and Kazakhstan Teams Advance to the World Esports Championships Finals
The International Esports Federation (IESF) held the latest round of regional qualifiers for the upcoming World Esports Championships Finals. The Malaysia and Kazakhstan teams have advanced to the WE Championships Finals for Mobile Legends: Bang Bang (MLBB) and PUBG Mobile, respectively.
The online qualifiers featured players from 16 nations competing in MLBB, while PUBG Mobile saw players from 22 nations. The 14th WE Championships will mark the first time the two games are part of IESF's flagship event, reflecting the progression of the event and the overall mobile gaming industry, particularly among those without the resources or means to play on consoles and supporting IESF's vision for a more accessible and inclusive Esports ecosystem.
The remaining regional qualifiers will continue throughout the fall before the world's best players go head-to-head in Bali, Indonesia from December 1 to 12. This year is expected to be the largest and most geographically diverse installment of the WE Championships Finals to date, with 120 nations set to compete.