HooYu Launches Re-usable Digital Identity Ecosystem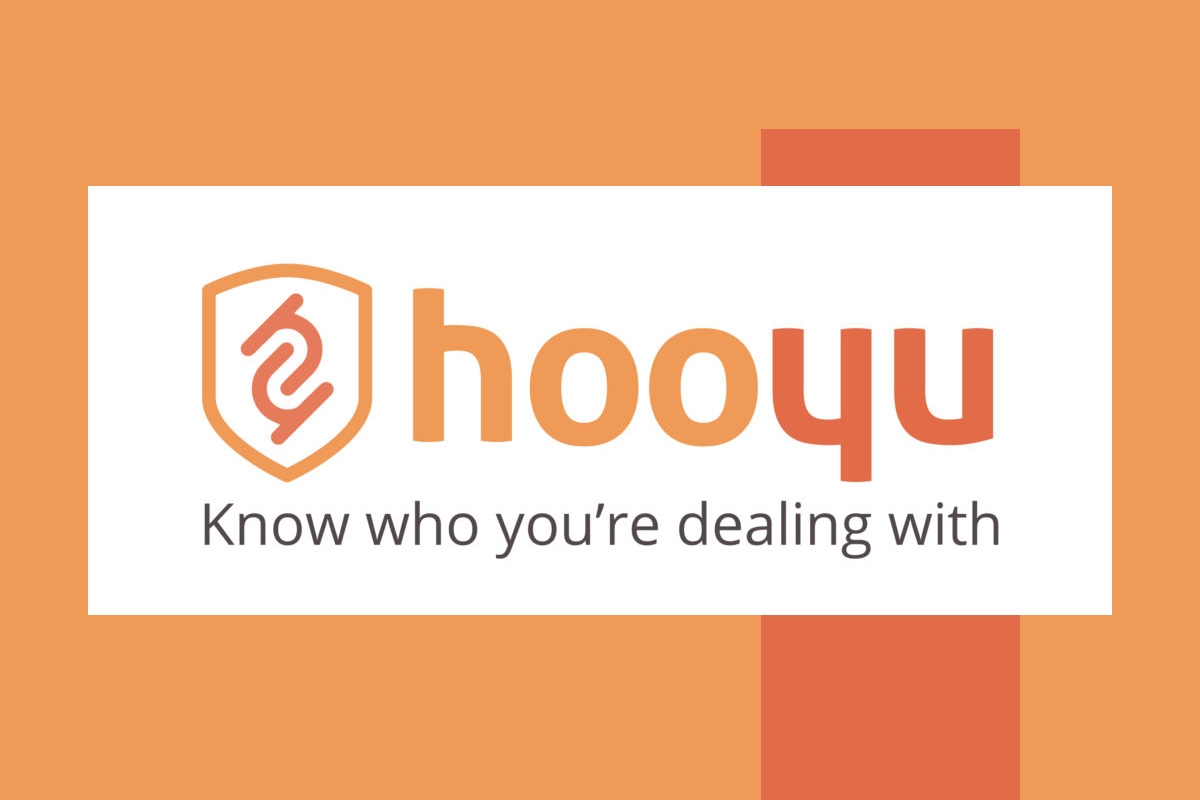 Reading Time:
2
minutes
HooYu, the leading KYC and customer onboarding journey specialist, has released a digital identity service that provides customers with a re-usable digital ID to instantly complete age or identity verification processes.
HooYu ID stores verified identity credentials in an app on a user's smartphone and the validated identity evidence is encrypted on the device and protected by biometric and PIN code access. The user's identity details are stored cryptographically on the app, which HooYu cannot access. Firms that need to check identity for age verification or financial crime purposes are issued with an identity report and certified evidence when the user grants permission via the app.
As part of the product launch, HooYu has released a report examining consumer attitudes towards identity checking processes. In a pool of over 2000 respondents, 74% of the public said they were frustrated at having to repeatedly provide personal information to pass identity check processes. 89% of the public said that they found the idea of a re-usable digital identity facility appealing. Consumers cited frustration with repeated, time-consuming processes and concerns of being in control of who receives their personal information as reasons for embracing digital identity.
"Some of our clients asked us about building a digital identity for their users to port between their portfolio brands, for example, large banking groups or multi-brand online gambling operators. Other clients such as mortgage lenders or law firms want us to join the dots for house buying and selling journeys where the user is asked to prove their identity to four different parties as part of one transaction," David Pope, Marketing Director at HooYu, said.
This new service comes as the UK government prepares to launch a digital identity trust framework and subsequent regulation that will encourage UK consumers to build and manage their own digital identity.
"The last twelve months have proved formative as government, industry and identity providers have coalesced around a set of standards in interoperable re-usable digital identity and we welcome identity providers such as HooYu as members of OIX, as together we help make digital identity a reality," Nick Mothershaw, CEO of the Open Identity Exchange, said.
"Our approach to digital identity puts the user in control of their identity and is designed with security and privacy in mind. At the same time, relying parties that need to perform KYC on their users can rely on HooYu ID and the tried and tested range of KYC services that HooYu already performs for some of the biggest banks in the UK," Gareth Narinesingh, Head of Digital Identity at HooYu, said.

Slotegrator Launches New Platform for Online Casino Operators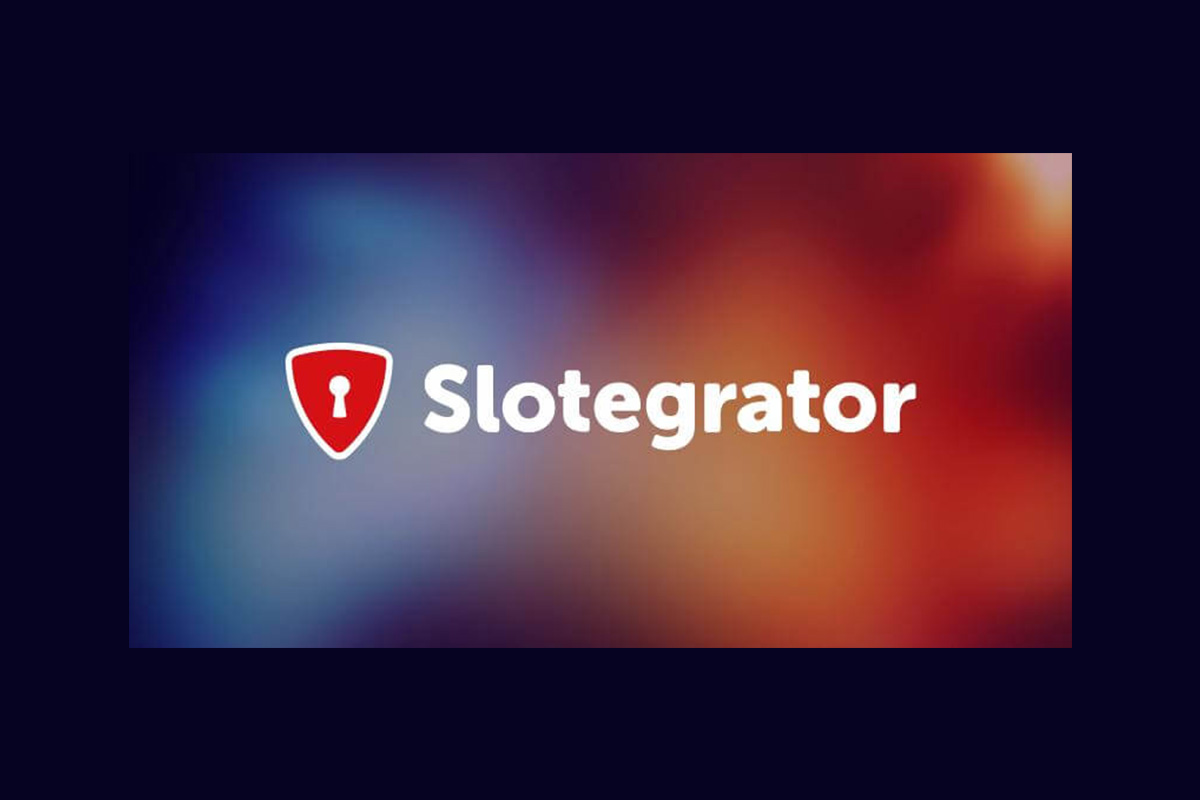 Reading Time:
2
minutes
Slotegrator has announced the launch of a new platform that includes a wide range of functions for online casino and sportsbook operators. The product was released on May 16.
The technologies included in the modern microservice architecture of Slotegrator's new platform have improved the product and provided the company's customers with a higher level of service by optimising speed, security and stability. The project launch process for operators has been significantly accelerated — a typical launch will take no more than a few days, and the requests of end users, online casino players, will be implemented in the shortest possible time.
The new platform gives the operator more opportunities for integration with various systems, including game content developers, payment services and mobile applications. The user-friendly interface of the back office and intuitive dashboard make the onboarding process as comfortable as possible for operators. The adaptability of the back office for tablets and smartphones is provided for managing projects from anywhere in the world.
Slotegrator's longstanding clients are already using the product. The features retained from the previous platform have been upgraded. For example, the bonus module has been improved in terms of UI — now it is much easier to create bonuses In addition to modules from the previous platform that were updated and transferred to the new model, the new platform has new tools and modules — in particular:
Casino Builder, which allows the client to make various changes to his gambling site using simple tools. From the back office, the operator can independently build a lobby and fully customise the frontend of his project, making it easier than ever to create its layout by choosing how to display providers, banners, etc. There is also a set of ready-made casino front-end presets for deploying the project in 3 clicks.
The business intelligence (BI) module, which gives the operator access to the site's analytics, such as key markers like GGR, unique players, marginal profit, and number of active users for a selected period of time — per day, week, month, or year. By comparing performance over different periods and analysing the current situation, the operator can easily make the right strategic decisions and increase productivity. The module is constantly being developed, expanded, and supplemented, providing more and more opportunities for the most effective project management.
A separate KYC module, which helps make the player verification process smoother and more consistent.
The launch of the new platform is an important event for Slotegrator. A number of additional key improvements are planned in the coming months after the launch, which will facilitate the work of all operators. The system is unified — when a developer updates services, customers immediately get access to these updates — so, all operators use a single version of the product.
Genius Sports Reports First Quarter 2022 Results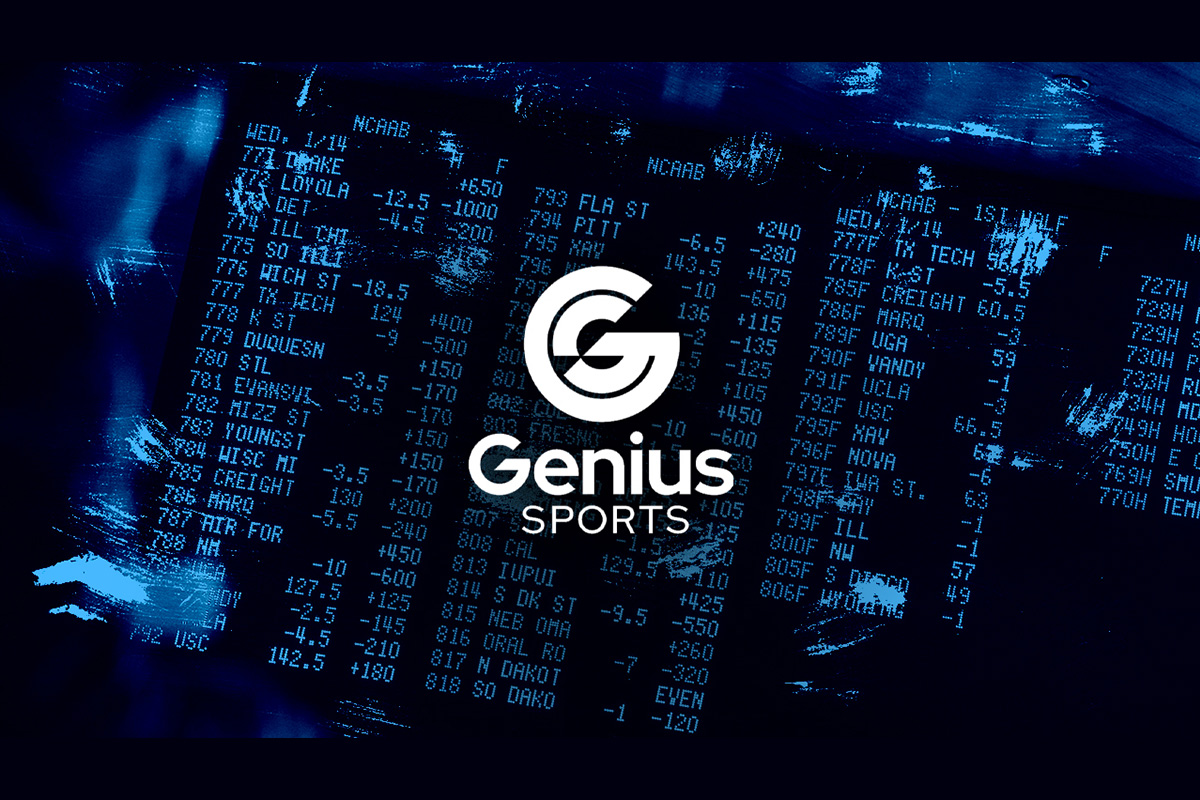 Reading Time:
< 1
minute
Genius Sports has announced the financial results for its fiscal 2022 first quarter ended March 31, 2022.
Highlights
Delivered Group Revenue of $85.9m, outperforming first quarter outlook by 10%.
Group Adjusted EBITDA of ($2.9m), exceeding first quarter outlook by 42%.
Reaffirmed 2022 Group Revenue and Group Adjusted EBITDA outlook of $340m and $15m, respectively, and 2023 outlook of $430m to $440m and $40m to $50m, respectively.
"Our strong first quarter is a result of successful execution. We began 2022 with a comprehensive Investor Day, outlining our strategic plan and underlying assumptions supporting our financial outlook. Our financial and operational achievements in the quarter demonstrate our ability to deliver on that plan and increase our competitive advantages through unique and proven technology," Mark Locke, Co-Founder and CEO of Genius Sports, said.
Announcing the Winners of the Baltic and Scandinavian Gaming Awards 2022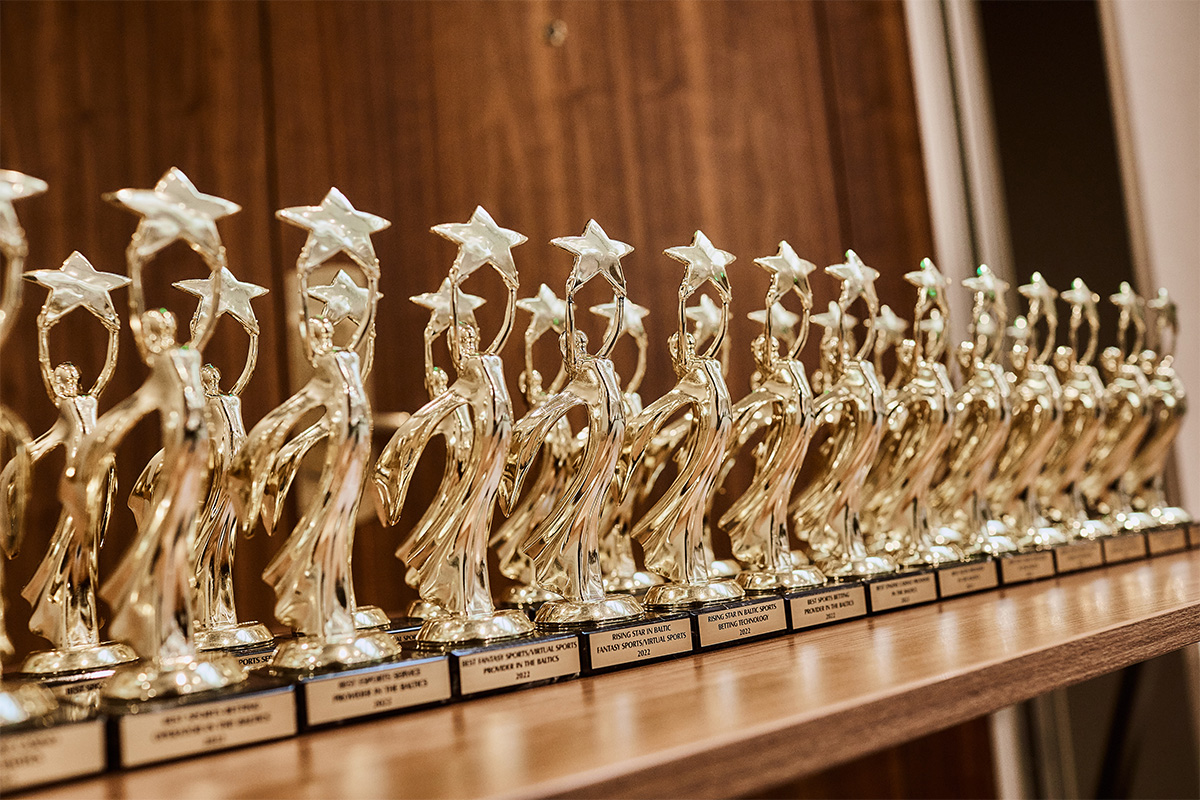 Reading Time:
2
minutes
The Baltic and Scandinavian Gaming Awards (BSG Awards) are once again back to celebrate outstanding businesses of the region in the Gambling industry. The BSG Awards 2022 recognized outstanding achievements in 28 categories, with final results decided by delegates of the MARE BALTICUM Gaming Summit brought to you by the #hipthers.
Launched in 2019, the BSG Awards is part of MARE BALTICUM Gaming Summit, the key event of the Baltic and Nordic region during springtime, organized by the Hipther Agency, which brings a wealth of information while also focusing on quality networking. Over the past years, the conference has toured the Baltic countries and is now going back to Vilnius, Lithuania.
The voting took place in 2 separate stages. The online voting stage determined the top 5 companies of each category with a total of 9178 votes. These companies entered the shortlists of the second voting stage, which took place in person on 12 May in Vilnius. Votes have been cast by a secret voting session at Radisson Blu Royal Astorija Hotel, Vilnius.
The Winners
The final winners in each category had been decided by the attending delegates of MARE BALTICUM Gaming Summit on 12 May in Vilnius by a secret voting session. Below are the winners of the BSG Awards in each category:
BALTIC Region
| | |
| --- | --- |
| BEST ONLINE CASINO IN THE BALTICS 2022 (OPERATORS): | PAF |
| BEST SPORTS BETTING OPERATOR IN THE BALTICS 2022 (OPERATORS) | BETSAFE |
| BEST ESPORTS SERVICE PROVIDER IN THE BALTICS 2022 (B2B) | ULTRAPLAY |
| BEST FANTASY SPORTS / VIRTUAL SPORTS PROVIDER IN THE BALTICS 2022 (B2B) | BETCONSTRUCT |
| RISING STAR IN BALTIC FANTASY SPORTS / VIRTUAL SPORTS 2022 (B2B) | DS VIRTUAL GAMING |
| RISING STAR IN BALTIC SPORTS BETTING TECHNOLOGY 2022 (B2B) | IMG ARENA |
| BEST SPORTS BETTING PROVIDER IN THE BALTICS 2022 (B2B) | ALTENAR |
| BEST ONLINE CASINO PROVIDER IN THE BALTICS 2022 (B2B) | TOM HORN GAMING |
| BEST SLOTS PROVIDER IN THE BALTICS 2022 (B2B) | WAZDAN |
| BEST LIVE CASINO PROVIDER IN THE BALTICS 2022 (B2B) | BETGAMES |
| RISING STAR IN BALTIC ONLINE CASINO TECHNOLOGY 2022 (B2B) | ENDORPHINA |
| BEST PAYMENT SERVICE PROVIDER IN THE BALTICS 2022 (CONNECTED) | CONNECTPAY |
| BEST TESTING LABORATORY IN THE BALTICS 2022 (CONNECTED) | BMM TESTLABS |
| BEST HOSTING PROVIDER IN THE BALTICS 2022 (CONNECTED) | NETSHOP ISP |
NORDIC Region
| | |
| --- | --- |
| BEST ONLINE CASINO IN THE NORDICS 2022 (OPERATORS) | BETWAY |
| BEST SPORTS BETTING OPERATOR IN THE NORDICS 2022 (OPERATORS) | BETSSON |
| BEST ESPORTS SERVICE PROVIDER IN THE NORDICS 2022 (B2B) | PANDASCORE |
| BEST FANTASY SPORTS / VIRTUAL SPORTS PROVIDER IN THE NORDICS 2022 (B2B) | SCOUT GAMING GROUP |
| RISING STAR IN NORDIC FANTASY SPORTS / VIRTUAL SPORTS 2022 (B2B) | KIRON INTERACTIVE |
| RISING STAR IN NORDIC SPORTS BETTING TECHNOLOGY 2022 (B2B) | SIS |
| BEST SPORTS BETTING PROVIDER IN THE NORDICS 2022 (B2B) | DIGITAIN |
| BEST ONLINE CASINO PROVIDER IN THE NORDICS 2022 (B2B) | SOFTSWISS |
| RISING STAR IN NORDIC ONLINE CASINO TECHNOLOGY 2022 (B2B) | WAZDAN |
| BEST SLOTS PROVIDER IN THE NORDICS 2022 (B2B) | PLAY'N GO |
| BEST LIVE CASINO PROVIDER IN THE NORDICS 2022 (B2B) | XPROGAMING |
| BEST PAYMENT SERVICE PROVIDER IN THE NORDICS 2022 (CONNECTED) | TRUSTLY |
| BEST TESTING LABORATORY IN THE NORDICS 2022 (CONNECTED) | GAMING LABORATORIES INTERNATIONAL (GLI) |
| BEST HOSTING PROVIDER IN THE NORDICS 2022 (CONNECTED) | INTERNET VIKINGS |