StackUp! (or dive trying), the Italian Stacking Sensation Party-Platformer, launches its first major update on Steam Today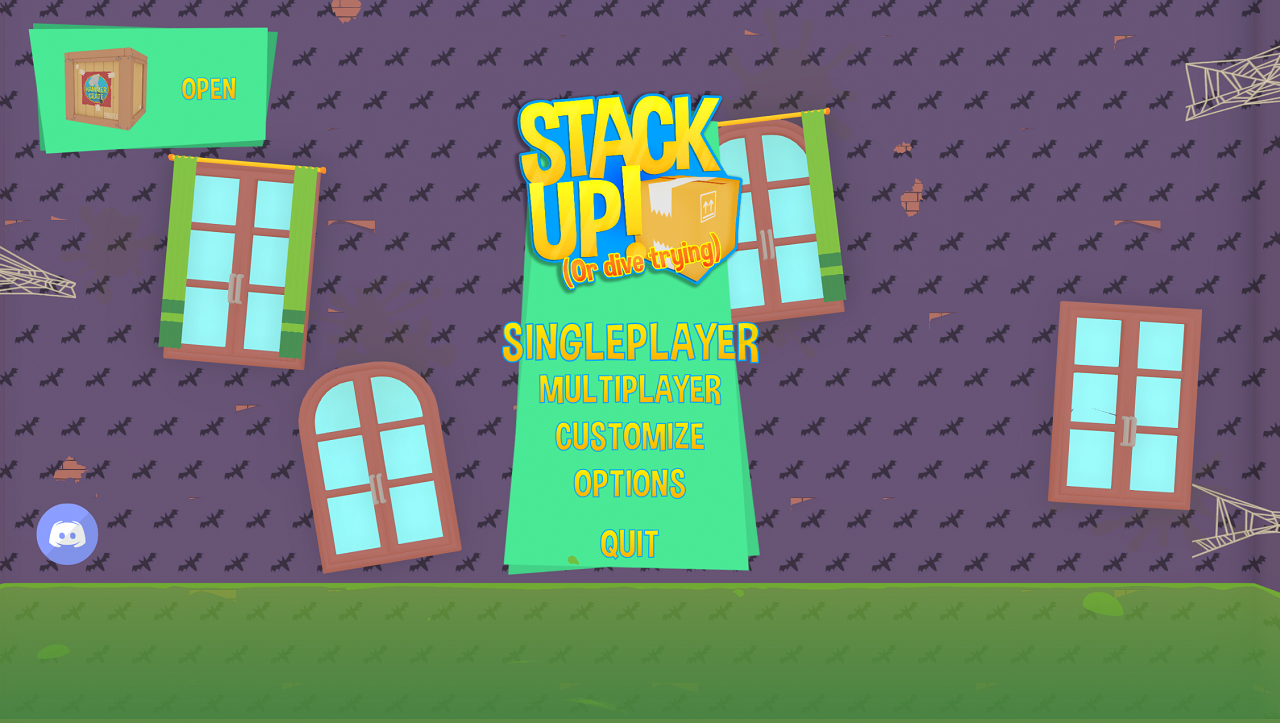 Reading Time:
< 1
minute
PixelConflict enthralls us with new surroundings as StackUp Update One launches at the peak of Spooktober – Enter the haunting Halloween makeover and enjoy the brand new 4-player co-op experience!
Check out all the frighteningly awesome features, such as free limited time cosmetics and a Spicy new Power-Up, starting today!
Udine, Italy – October 28th 2021: Italian indies PixelConflict are pleased to announce that StackUp! (or dive trying), a stack-your-way-up casual party-platformer, is officially receiving its first major update coupled with a limited time 30% off on Steam from tonight!
Key features include a fresh out the box co-op game mode, allowing up to four players to collaborate and stack up in true team-like fashion. See where your friends are stacking, use power-ups smartly or take a dive for the team in this new exhilarating experience. The too-hot-to-handle Tabasco Power-Up also makes its debut: drink it to speed up the water speed considerably, helping you reach objects that were too far or a great trick to drown out your opponents in PvP.
Alongside the brand new co-op mode, the once bright and colourful StackUp house turns dark and gloomy in the game's first holiday makeover. Spiders dart across the walls with their webs, broken windows with shattered glass lie across the creaky wooden floors, and new special soundtracks will fill your already fast-paced experience with goosebumps! Can this rundown house handle the power of its burst pipes, or will players succumb to a watery tomb?
In the first edition of TidyUps, many quality of life changes and stability improvements are made to further improve StackUp's foundation. And last but not least new customisation options are added to the game, including last season's winner cosmetics, allowing players to customise their own unique StackUp guy in more ways than ever before!

Kinguin Launches NFT Marketplace in Partnership with Immutable X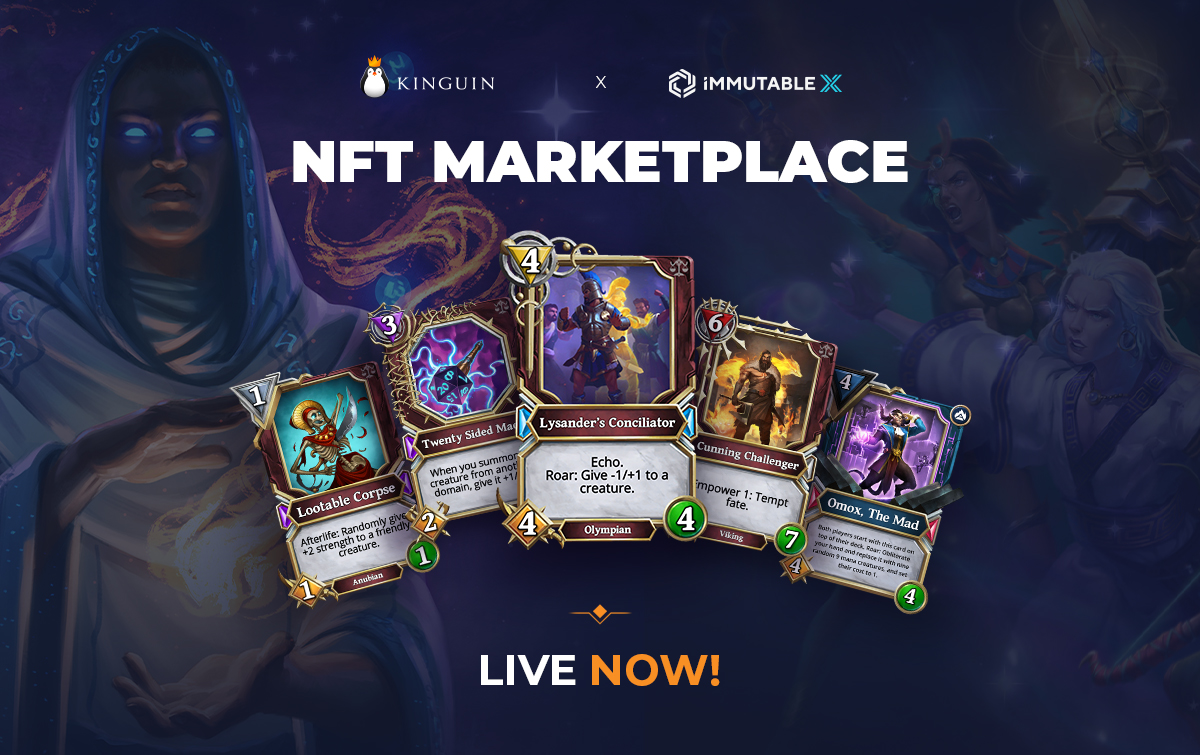 Reading Time:
2
minutes
Kinguin is launching its NFT marketplace, in partnership with Immutable X. Featuring 40+ collections and over 200,000 unique NFTs, it will give gaming and esports customers access to a vast array of exclusive NFT offerings.
The marketplace, built on top of the Immutable X protocol, is mixing the familiarity and practicality of web2 with the freedom and potential of web3. Kinguin offers its users the stability and security of an established digital goods marketplace. Some top NFT games like Gods Unchained, Guild of Guardians, PlanetQuest and Habbo Hotel will all offer NFTs on the marketplace, with more to be announced in the coming months.
But there's more than just the high-quality content that will appeal to Kinguin's vast community. Immutable X, created by Immutable and Starkware, is the technologically leading layer 2 scaling solution for NFTs on Ethereum. The combination of Immutable's deep knowledge of blockchain technology with Starkware's cutting-edge ZK-rollup technology, means the Kinguin NFT Marketplace will be lightning fast (at 9,000 TPS) and carbon-neutral, without compromising on security.
The partnership presents mass adoption opportunities for both developers and end-users. By combining Kinguin's 13 million registered users with Immutable X's scaling solution, you don't have to compromise your assets' security, transaction speed, gas fees and negative impact when diving deeper into NFT, making it easier to scale the game and NFT industries together.
Other features include a dedicated search option, making it easy for everyone to buy and sell NFTs. Users can also connect their MetaMask crypto wallet with the Kinguin NFT marketplace, a free hot wallet service available as a smartphone app or web browser extension. With that, every user can buy NFTs or deposit Ethereum for purchase purposes and also check their NFT balance.
Robert Kalbarczyk, Chief Operating Officer & Acting CEO at Kinguin said "We remain focused on our community's interests and passions. With Play and Earn on the rise, this felt like the natural next step for us. We're thankful to have partners that share our vision and we're looking forward to working with Immutable X to offer our customers a range of exclusive NFT gaming assets."
"We're thrilled to welcome Kinguin's 13 million users to Immutable's open order book, and help power the next generation of mainstream gamers to truly own their in-game items," said Robbie Ferguson, Co-Founder at Immutable. "This is an incredibly significant move — one of the powerhouses of digital goods trading from web2 is expanding their offering to NFTs, and they've chosen layer-2 Ethereum as the way to do it. We look forward to helping Kinguin scale this marketplace across hundreds of games and millions of players."
The NFT marketplace may still be in early stages but long term plans are being considered to ensure its continuous evolution. As well as collaborations with big marketplaces, Kinguin also hopes, in time, to develop its own NFT games.
Online Casino Games Tournaments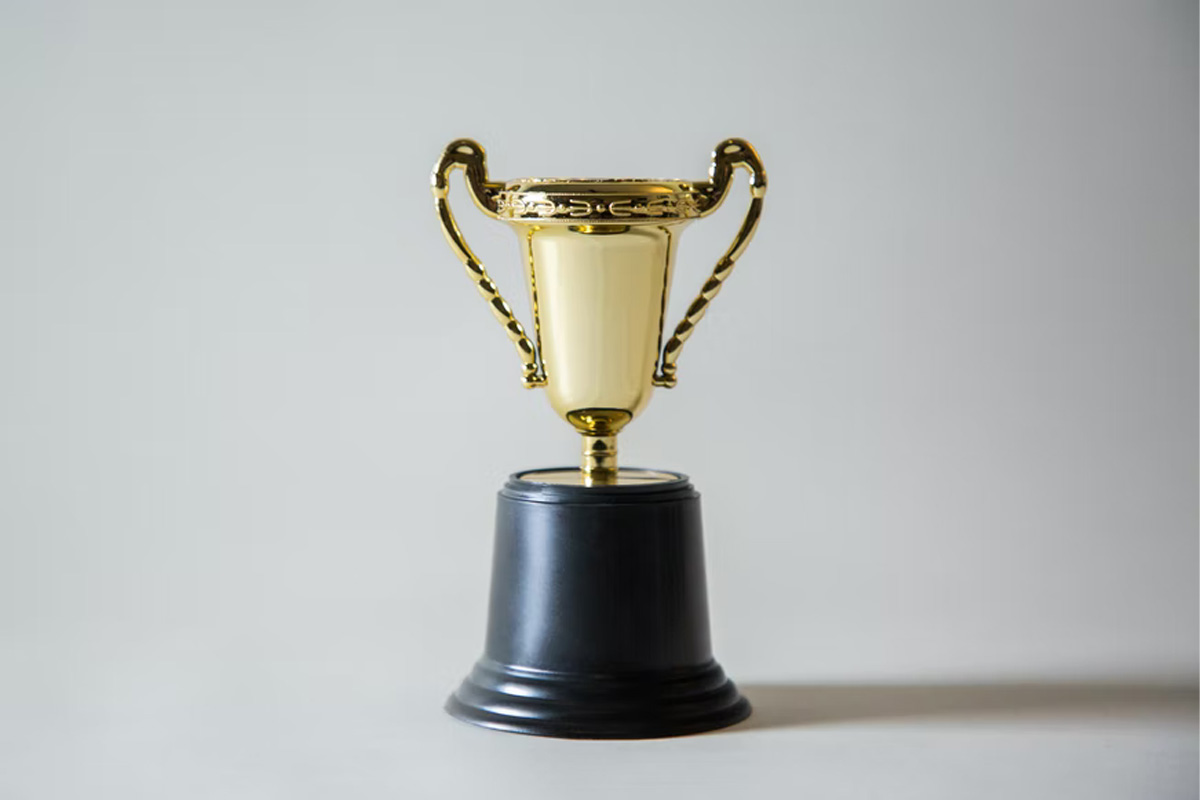 Reading Time:
3
minutes
Casino games are always fun and full of excitement, and online tournaments are designed to add a dose of adrenaline with the element of competition between participants. In this guide we will try to summarise the features of the main online casino game tournaments.
One thing all tournaments have in common is the payment of an entry fee to obtain a number of credits to use. Participants are then given a time frame, or alternatively a number of games, to compete directly against their opponents.
At the end of the allotted time or matches, the players with the most credits accumulated will win a share of the prize pool and shares of the winnings will be awarded according to the order in which they are ranked.
Although these are the most common mechanisms of online tournaments, you should always be sure to read the rules, as sometimes there can be important variations.
How to choose an online gaming tournament site
Most internet tournaments, such as online poker tournaments and slots tournaments, are characterised by large prize pools and strong competition. The motivation for gaming rooms to organise online tournaments is very often to attract new users through the emulative element and thus offer the games in a sporting way.
For players, the advantage is that they can enjoy themselves by paying small entry fees, with the ambition of being able to access rich prize pools in conditions where the element of luck is limited thanks to the large number of rounds that are played against other participants.
As a result of these considerations, when signing up for a site that offers online gaming tournaments at the most popular slots sites, it would be necessary to make a choice based on parameters that mediate personal preferences with the necessary features that every online casino should possess.
While there is little question about personal taste, we can advise users to consider certain essential aspects before registering. Let's take a look at the points to consider.
Frequency of online gaming tournaments
Type of tournaments offered (esports tournaments, online poker tournaments, online slots tournaments)
Average amount of prize money
Loyalty programme of online games tournaments
Promotions and bonuses
Available payment methods
Brand reputation
AAMS ADM licence
Types of online tournaments
When it comes to online gaming tournaments https://777pokies.casino/tournaments you are exploring a territory full of options and variations. Generally online tournaments are organised for the most popular games but also for some newer ones such as blackjack tournaments, mixed casino games tournaments and live casino tournaments.
Generally, tournaments of popular games are offered several times a day, and special tournaments with guaranteed prize pools are organised weekly or monthly. For popular disciplines such as online poker, competitions are organised on a cyclical basis, starting at the same time and forming part of a series of events that compete for weekly, monthly or even yearly rankings; the winners of these rankings receive attractive prizes.
At certain times of the year, special tournaments are added to the casino schedule for major holidays such as Christmas, Easter or the summer holidays. Of course, during these times there are also tournaments for less popular games such as Sic Bo online, Baccarat and Roulette.
It also happens that there are tournaments organised for the launch of a new game added to the casino, or tournaments reserved exclusively for players who have reached particular goals proposed by the operators and for which entry is free, as well as being by invitation only.
Games available in online casino tournaments
As mentioned above, there are many games for which you can find online tournaments, so let's try to list some of them with a brief description:
Slot machine tournaments
They can be for a specific slot machine or they can cover several titles at once; sometimes they are organised by certain software providers (e.g. NetEnt, Playtech or Microgaming). Even if they are slot machines, jackpots are deactivated during a tournament.
Online poker tournaments
The largest number of online poker tournaments are poker tournaments, where thousands of players compete for the ultimate prizes in Texas Hold'em, Omaha, HORSE and many other variations. Another type of online poker tournament is that of video poker tournaments, which is less common to encounter and is a distinct category.
Blackjack tournaments
Blackjack, which is one of the most popular games in online casinos, is also played in tournaments where players sitting at the table compete against the dealer to win individual hands and against other participants to accumulate more credits in order to eliminate their opponents from the competition.
Roulette tournaments
These games are very similar to blackjack tournaments, but there are many variations: French roulette, American roulette, European roulette and alternative roulette.
Live Casino Tournaments
The same considerations made for blackjack and roulette apply to live casino tournaments as well, the only difference being that tournaments are streamed live and can be structured for any of the titles present in the live casino rooms, i.e. blackjack, roulette, baccarat, casino hold'em etc.
Mixed games tournaments
Involve a number of different games in the same structure in which you participate in a pre-established manner and at pre-established times. For these special tournaments, it is always best to read the rules carefully in order to understand how to participate and how to win.
Apex Legends Mobile version Launched in India | Quotes From ESFI, Qlan & Alpha Zegus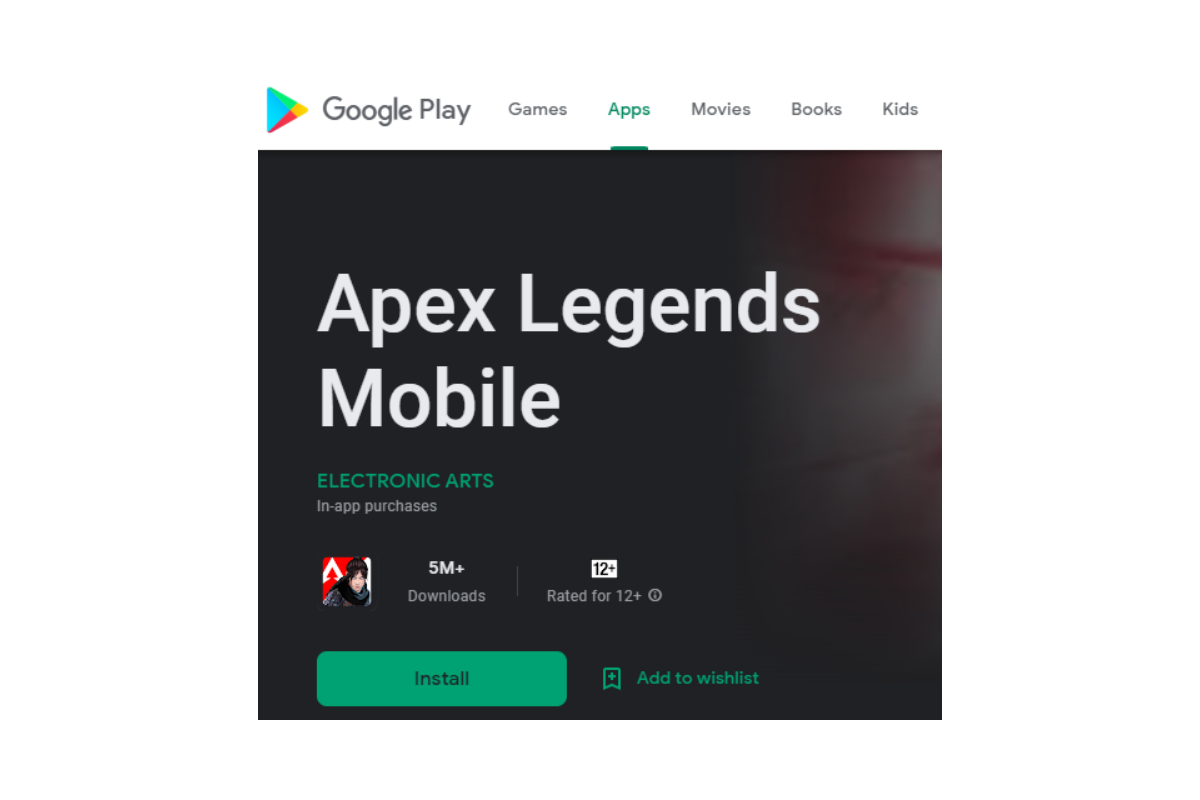 Reading Time:
2
minutes
As per the recent announcement by EA, the Apex Legends Mobile version launched in India. The battle royale game is finally ready to be unleashed for smartphone gamers on Android and iOS from today. Apex Legends is a free-to-play battle royale-hero shooter game developed by Respawn Entertainment and published by Electronic Arts.
Some statistics around the game globally:
On April 14, 2021, Respawn announced that Apex Legends has hit100 million players in total. This will have been boosted largely thanks to the release of the game on Steam and Nintendo Switch. The milestone is an important achievement for the battle royale over two years after it launched on Feb. 4, 2019.
In regards to their announcement, please find below the quotes of our clients, we request you to add this to your story if you are planning any around it.
Mr Lokesh Suji, Director, Esports Federation of India & Vice President of the Asian Esports Federation (AESF):
The launch of the mobile version of the free-to-play battle royale-hero shooter game Apex Legends is going to be a game-changer for the esports title in our country. The battle royale genre games have a huge player base in India and the title gets a major boost with more than 300 million mobile gamers in India. The first reactions from both professionals and casual gamers will be critical as this will reflect on the overall acceptance of Apex Legends mobile in India. Also, publishers need to look at the Indian market seriously by hosting major tournaments for our esports athletes.
Mr Sagar Nair, Co-Founder & CEO, Qlan, The Gamer's Social Network:
Apex Legends Mobile launch is a very significant step towards tapping the Indian gaming ecosystem as mobile titles are big in India as they facilitate easier connectivity and accessibility for users and leverage the power of the mobile-first ecosystem of the country. With more than 100 million players already playing this battle royale game globally, the publisher needs to aggressively tap the Indian esports industry by hosting multiple tournaments and get it accessible easily for the third party tournament organisers which will fuel the game's popularity in the region. The battle royale genre is among the favourites in the Indian esports circuit and as per the latest Newzoo report, India is among the emerging market which dominates mobile esports titles.

Rohit Agarwal, Founder & Director, Alpha Zegus, the next-gen marketing agency specializing in the domains of gaming & lifestyle:
With the launch of Apex Legend Mobile Version, it's clear that companies that initially made AAA titles for PC/Console are now seeing the need to adapt to the rapidly growing mobile gaming market. It'll also help bridge a critical gap, where mobile players would want to try out the PC version for a more immersive experience after playing the mobile version, and vice versa. Lastly, if this game becomes cross-platform play, it'll be a game-changer.