SberMarket and METRO become food partners of Virtus.pro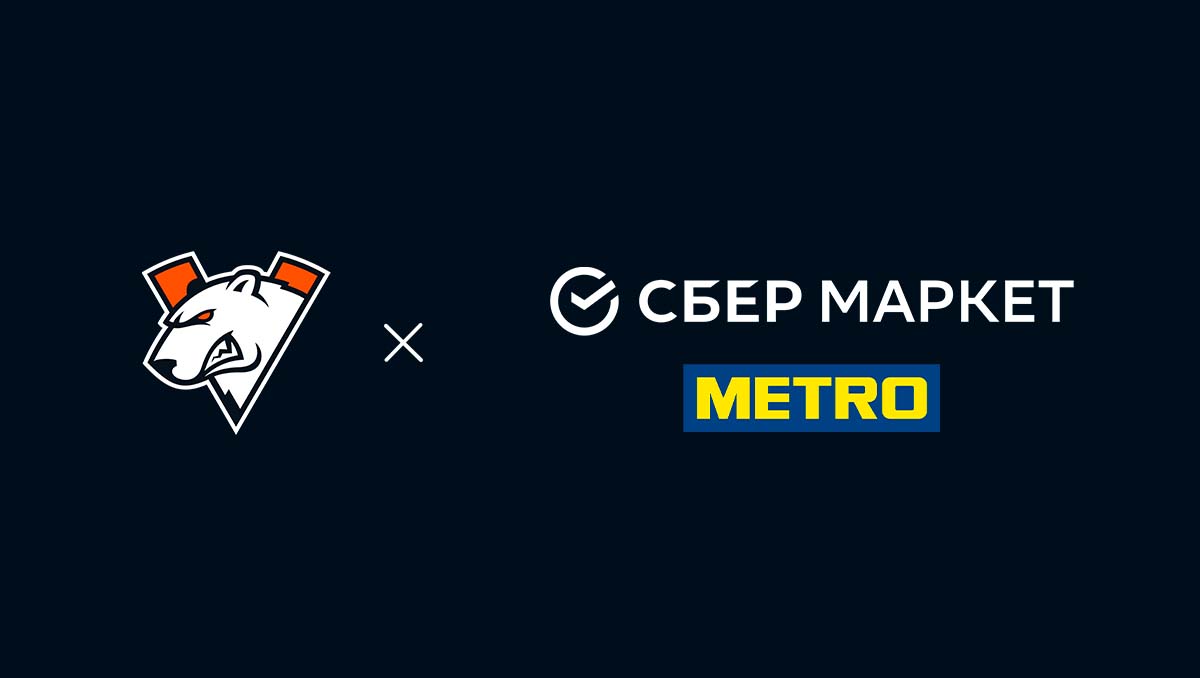 Reading Time:
2
minutes
Russian online grocery delivery service SberMarket and METRO have become food partners Virtus.pro. As part of the cooperation, SberMarket and METRO brands will be organically integrated into the social media channels of Virtus.pro: logo integration in the club's social networks, colorful prerolls, native posts, raffles and so on. In addition to the implementation of the classic affiliate options, it's planned to feature Virtus.pro players in the affiliate's promotional videos.
Sergey Glamazda, General manager of Virtus.pro:
"Just recently, to fill the fridge with groceries, you had to leave the house and spend a lot of time shopping. But the transition to remote operation has given a rapid increase in the digitization of retail and FMCG. Now, thanks to the work of SberMarket and METRO services, it is possible to order groceries that will be at your home that day or the next day in a matter of seconds. It's especially convenient when you're watching the match and you're afraid of missing an important moment. We are sure that our cooperation will help METRO and the SberMarket service to get closer to the esports industry and gain new loyal customers among our audience."
Margarita Makzhanova, Head of branding «METRO»:
"The esports audience is not only characterized by rapid growth, but also by the emotional involvement of fans. This is confirmed by a huge number of views of Virtus.pro matches as well as by high activity in the club's social media. That's why we make our first step into the world of esports together with Virtus.pro. We are sure that we will have fruitful cooperation!"
Nikita Zorin, Head of Media Communications at SberMarket:
"In partnership with Virtus.pro, the biggest esports club in Russia in terms of media activity, we want to introduce our service to a new audience – young people aged 18-24 (they already make up 15% of our customers) and men of 30+. We are developing a diverse service for everyone — we deliver groceries and goods from hypermarkets with a wide range and express delivery — 20 minutes from local stores."

NuxGame Improves Its Sportsbook Solution Performances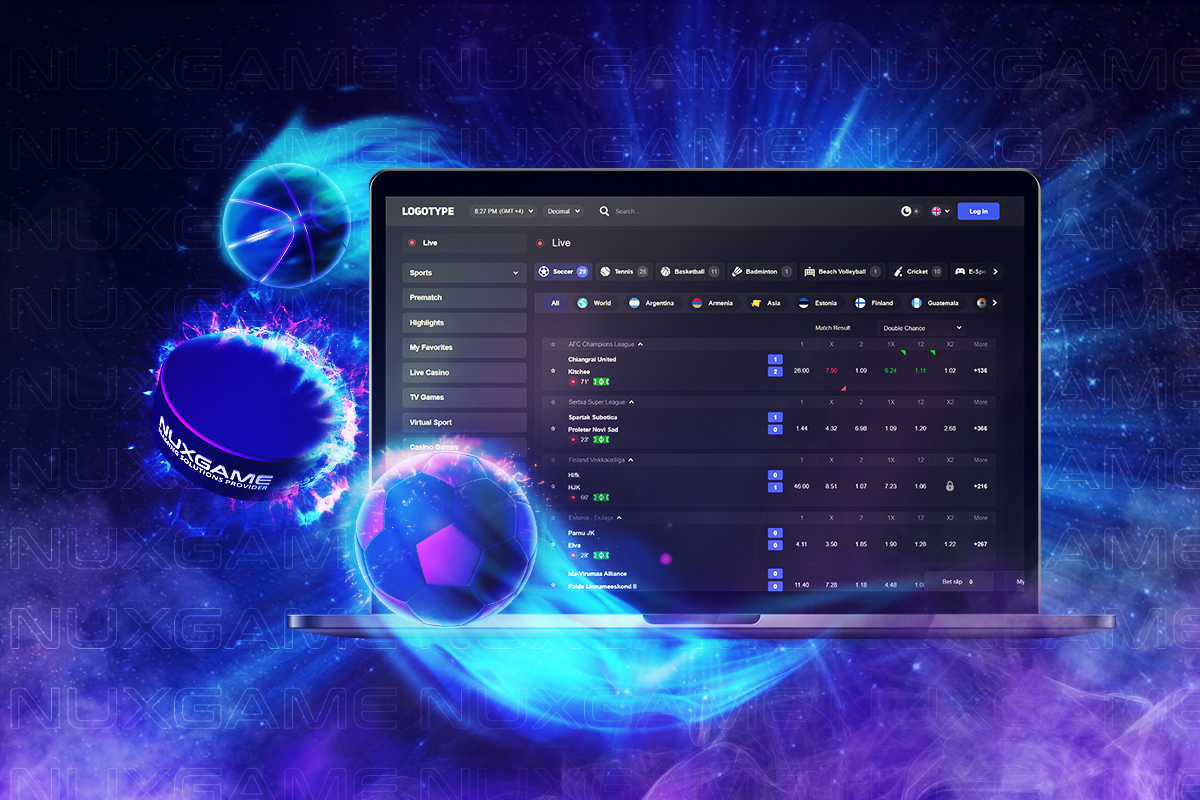 Reading Time:
2
minutes
NuxGame updates its bookmaker software for sportsbook platforms. The software has every component and integration required for business operating. Now, bookmakers can take an equipped sportsbook component for installation to their websites to provide their customers with new features.
With NuxGame sports betting software, bookmakers can now give punters pre-match and live wagering on over 70,000 sporting events every month. NuxGame software contains every major tournament, top league, and every other notable sporting event to attract punters.
The sports NuxGame offers are Tennis, American Football, Futsal, Soccer, Table Tennis, Basketball, Rugby, AFL, Baseball, Volleyball, Cricket, Handball, Boxing, Darts, and so on.
Besides that, NuxGame is a solution for every top eSports league which includes Rainbow Six, League of Legends, CS GO, Valorant, Overwatch, and much more.
One of the many advantages of the company's solution is the advanced betting odds system. NuxGame offers over 600 unique types of odds which are viewable in Fractional, Decimal, or American format. In addition, NuxGame renders comprehensive guiding principles to bookmakers. These principles make the integration process quick and without complications.
NuxGame solutions give the platform that comprises user management, sports, finance, risk and odd management, and so on. That aside, NuxGame offers the sports wagering API which makes the integration of any sport possible.
Turnkey is a NuxGame solution providing a complete gaming platform with accessible website frameworks, premier customized odds, thousands of casino games, an adjustable bonus system, and so much more.
Sport Engine is the solution giving betting odds core to make possible for clients to build their own platform considering their personal views on what their brand will be.
Retail is a software solution for land-based bookie business. It provides bookmakers with a live monitor solution, a user-friendly platform, and powerful admin panels.
NuxGame is an iGaming provider offering fully-fledged sportsbook solutions for a successful bookmaker business.
Strive Football Group enters the Esports and Web 3.0 spaces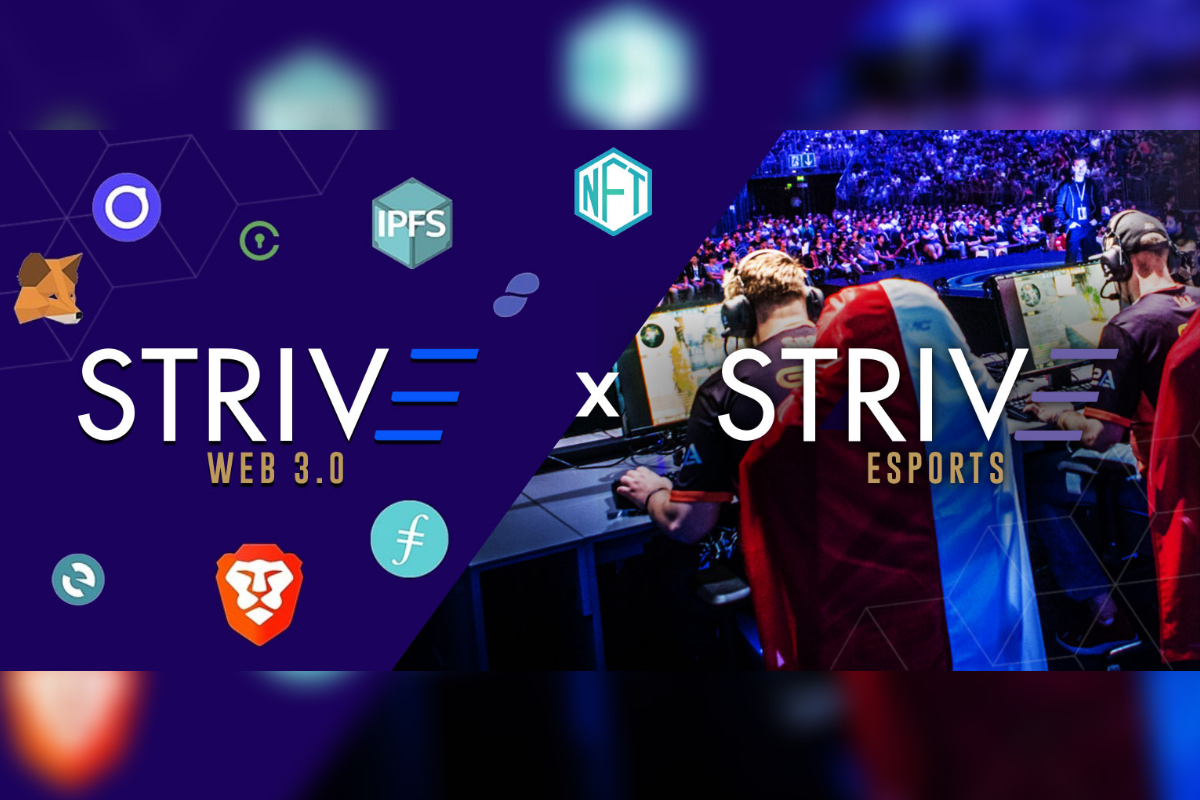 Reading Time:
< 1
minute
By embracing change in a fast-paced world and at the heart of innovation, Strive Football Group is entering the Esports and Web 3.0 spaces through different global educational projects, initiatives, partnerships, and investments.
For the first time ever at the global level, Strive Football Group is launching its next generation of professional football academies designed for elite athletes, integrating Esports and Web 3.0 in tandem with professional football development.
The world's leading pro academy, the International Center of European Football (The ICEF) in Europe will inaugurate a unique Strive Esports x Strive Web 3.0 program starting in Fall 2022. Youth athletes will now be able to reach their full potential on the field while having an additional pathway to success through a pragmatic curriculum. The group is partnering with some of the top experts and acknowledged specialists in Esports and Web 3.0 to equip elite athletes with deep, rare knowledge and strong expertise in next generation technologies.
''Enabling each player to reach their maximum potential and producing the player of the future by empowering them to be successful on and off the field has always been the objective at Strive Football Group. Combined with professional football development, the Esports and Web 3.0 program will bring athletes even further. They will develop a unique profile and have an even greater advantage either in professional football, the job market or in college as they will be empowered with knowledge to take on the challenges of tomorrow''. Ravy Truchot, President of Strive Football Group.
Opening the program to student-athletes in Europe is the first step of a global development project which will soon see the Strive Esports and Web 3.0 program offered at Strive Football Group's professional academies and campuses in Africa and the USA.
SIDEQUEST BECOMES A PREMIUM PARTNER AND OFFICIAL ESPORTS VENUE PARTNER OF TUNDRA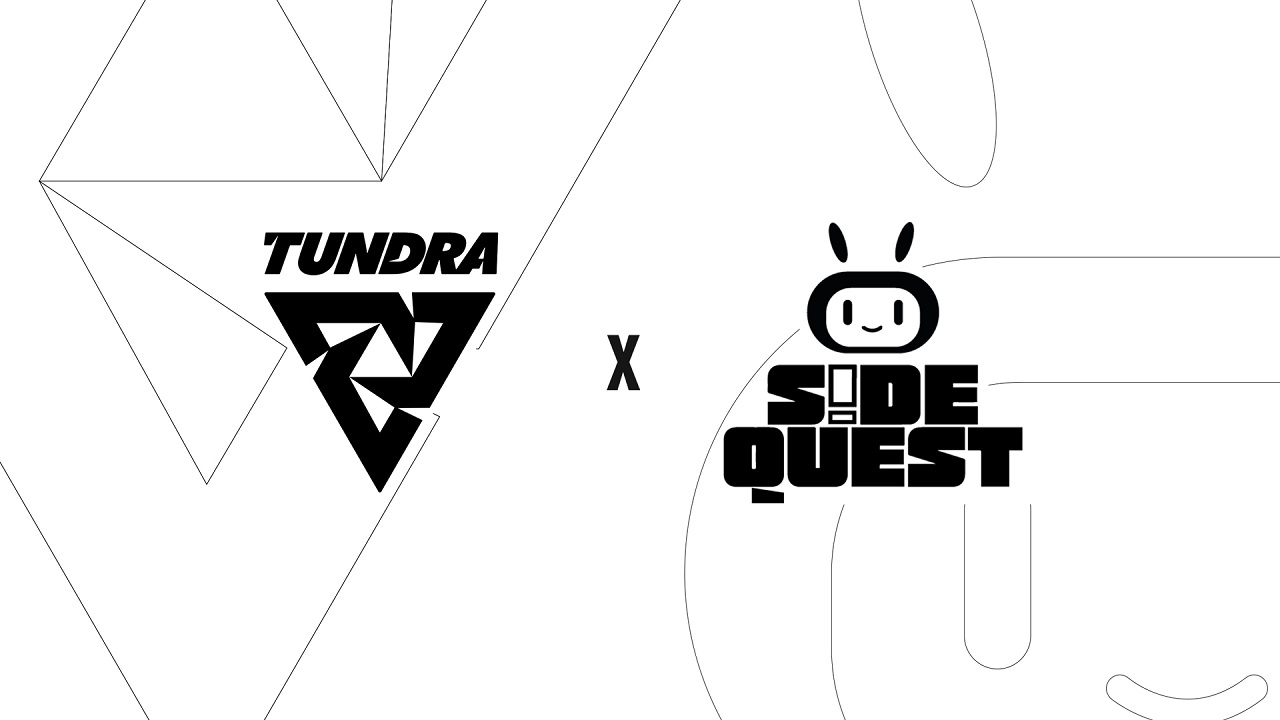 Reading Time:
3
minutes
Tundra has signed a global partnership with SideQuest, also known as Wanyoo, which will see the largest public gaming venue chain featured across the teams community activations, socials, content and Dota 2 team jerseys
Tundra, a London based esports organisation with an international roster of the world's best Dota 2, Fortnite and FIFA talent has signed SideQuest as their Premium Partner and Official Esports Venue Partner in a global deal. The partnership will offer SideQuest visibility across all Tundra channels and will provide Tundra with bootcamp venues and spaces to create community events.
Wanyoo first launched in 1998 with an internet café in Shanghai, China and is now the largest chain of public gaming venues in the world with over 1200 stores in over 50 cities. Wanyoo UK division will now become SideQuest to give the brand a fresh new look that will better resonate with the UK gaming and esports community. Each store in the UK underwent a makeover to become an improved hub that would allow people to connect, compete and collaborate with people locally and across the country. Stores offer state-of-the-art gaming hardware, private hire, events and tournaments for any gamer of any level. SideQuest is also planning a regeneration of the esports studio based in Charing Cross Rd.
​
To kick off the rebrand SideQuest turned to Tundra, one of the fastest-growing esports organisations. The team recently signed a Fortnite roster and launched a content creator arm to the brand, increasing the teams reach by 81% to 2.9M in just one month with the signing of three new creators, 'Jorhdys', 'Motor', and 'LukeDutch', with more names being revealed soon.
The mutually beneficial partnership will offer the new brand visibility across Tundra's social media channels and content, and promotion across the Dota 2 team's jersey and in-game assets. Tundra will have access to all of SideQuest's facilities across the UK for bootcamps, and together they will collaborate on community activations, allowing Tundra to cement its position as an international esports organisation.
To celebrate the rebrand and kick off the partnership Tundra pitted creators LukeDutch and Jorhdys against SebFUT and Motor to race to the flagship SideQuest Charing Cross store completing a SideQuest of their own along the way. Streamed live, creators were met at the store by Tundra's ambassador, British Grime artist P Money who hosted a viewing party on Tundra's Twitch channel watching as the race unfolded and interviewed talent on arrival. The broadcast offered viewers at home a chance to take a first look at the space.
Tomi Tikkala, Head of Business Development for Tundra said: "Wanyoo is a globally recognised gaming venue offering a fantastic network of players around the world. Our players, and therefore our fans, are not focused in one destination so having hubs that we can tap into for training or to connect with our community is incredibly important. We're hoping to generate visibility for their new UK brand SideQuest and we also have big ambitions when it comes to how we engage with our community, whether that's through content or physical events so having spaces available to us in all major cities presents a huge opportunity."
Michael Mullholland, Marketing Manager of SideQuest said: "We at SideQuest are extremely proud to be an Premium Partner and Official Esports Venue Partner for Tundra. The world class performances of their players and their community is something that we view as greatly aligned with the experiences we want to be able to offer. Working with Tundra to be able to provide, not only the players but also their fans, unique opportunities to experience with our help is something we are extremely excited to be a part of."
The new SideQuest Hub app and website are now available for gamers across the UK to access any of our UK Gamer Hubs and SideQuest Member benefits.