AudioMob raises $14million in series A funding valued at $110million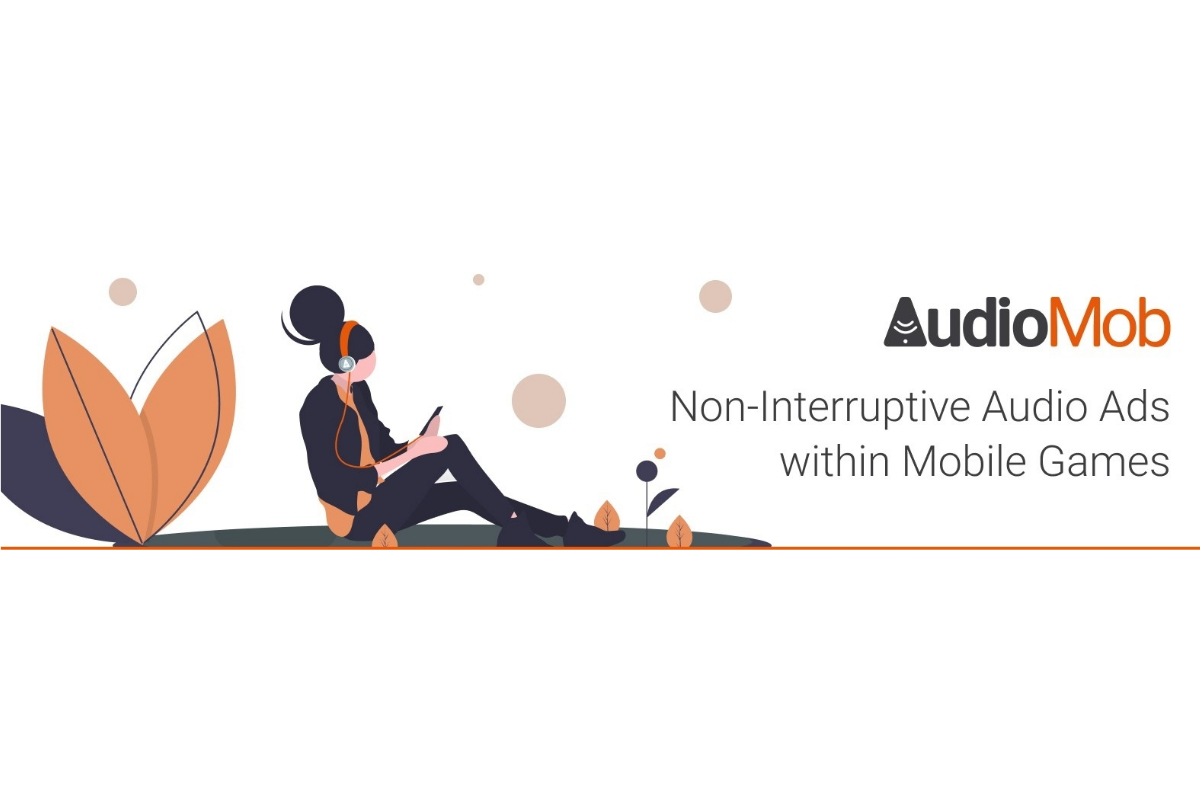 Reading Time:
3
minutes
In-game audio ad scale-up receives $14m from Makers Fund, Lightspeed Venture Partners and Google

AudioMob has a current valuation of $110million with predictions of exponential growth 

The tech company has also opened two new offices in London and Abu Dhabi
Today AudioMob, the tech company that develops in-game audio ads bridging opportunities between audio and mobile, announces that it has successfully raised $14m for its series A funding.
The funding comes after the company opened its doors to two new offices in London and Abu Dhabi to support the expected accelerated growth in the team.
From kicking off in 2020, founders Christian Facey, CEO, and Wilfrid Obeng, CTO, have seen recent client successes with artists including Ed Sheeran and Nas alongside brands like Intel, Jeep and KitKat who all saw relative metric achievements of more than 1000%. It's now positioned and tech-enabled in all countries outside of China with notable rising stars being the UAE, Germany and Canada accessing over 40,000 games through its Audio Ad Platform.
On top of these accomplishments, the founders of the in-game audio advertising company will use the recent funding to expand the team in London and Abu Dhabi and develop more experimental audio technology, alongside other Heads for key departments. The company will continue to file patents in more countries, build out the team and open up opportunities in other regions and markets.
AudioMob is exceeding initial expectations with its exponential growth, client uptake and R&D strides. The business valuation reaches $110 million.
Lead investors Makers Fund and Lightspeed Venture Partners. Additional investors include Google which are known for producing unicorns including Snap and Epic Games alongside some music artists which takes total investment to date $16million.
Christian Facey, CEO at AudioMob says "We're thrilled to see investors' excitement for AudioMob's vision for long term success and our future. We're on the precipice of innovating a whole industry with audio and now we're able to build out our tech and team to ensure we're disrupting the industry in the right way and ensure we eventually become a future tech industry unicorn."
Wilfrid Obeng, CTO at AudioMob says "For the past two years we have been focused on listening to our clients, gathering feedback and improving our audio technology and products. We understand that consumers don't want to be interrupted, advertisers want their ads to be heard and game developers want to ensure monetisation does not affect retention. And now we have built products which meet all three needs."
Archie Stonehill at Makers Fund says: "Part of Makers Fund's mission is to bring new industries, companies, and ideas into the interactive entertainment industry and Audiomob is a great example: connecting audio and games sectors whilst generating significant value for both. This is our first investment into the audio and advertising space and we are confident that Audiomob will transform audio from an afterthought into a new opportunity to improve user experience, not only as a non-interrupting advertising channel in mobile games but in the whole mobile ecosystem."
Paul Murphy at Lightspeed Venture Partners says: "We're incredibly excited to partner with AudioMob as they aim to both set the standard and become the industry leader for this exciting new ad format."
Marta Krupinska at Google says: It's been a delight to watch Christian and Wilfred over the past couple of years, as their business evolves into one of the most exciting, fast growing, innovative ventures in their industry, led by these two extraordinary entrepreneurs. They'll go on to achieve great things and I'm confident they'll keep the door open for others to learn from them and follow.

Streamers watched over 8 billion hours of Blizzard, Activision and Xbox games in the last two years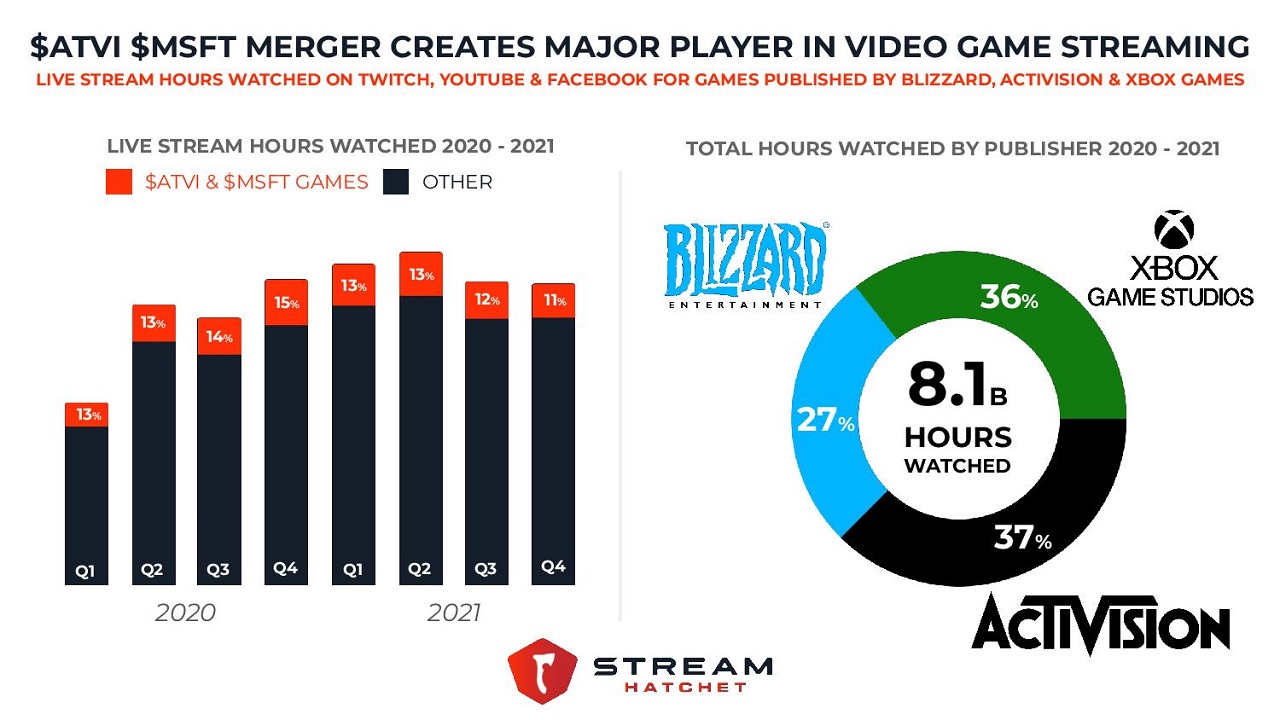 Reading Time:
< 1
minute
In light of Microsoft's recent acquisition of Activision Blizzard, Stream Hatchet, the live streaming data analytics company, has produced an infographic highlighting how the merger has created a significant player in videogame streaming.
People streamed games published by Blizzard, Activision and Xbox on Twitch, Youtube and Facebook for a total of 8.1billion hours between January 2020 and December 2021. In the last 12 months alone –
Minecraft streamed for 1.2M hours

COD Warzone streamed for 1.05M hours

Hearthstone streamed for 0.26M hours
GREAT KICK-OFF TO 2022 AS ISFE WELCOMES NEW MEMBER, RIOT GAMES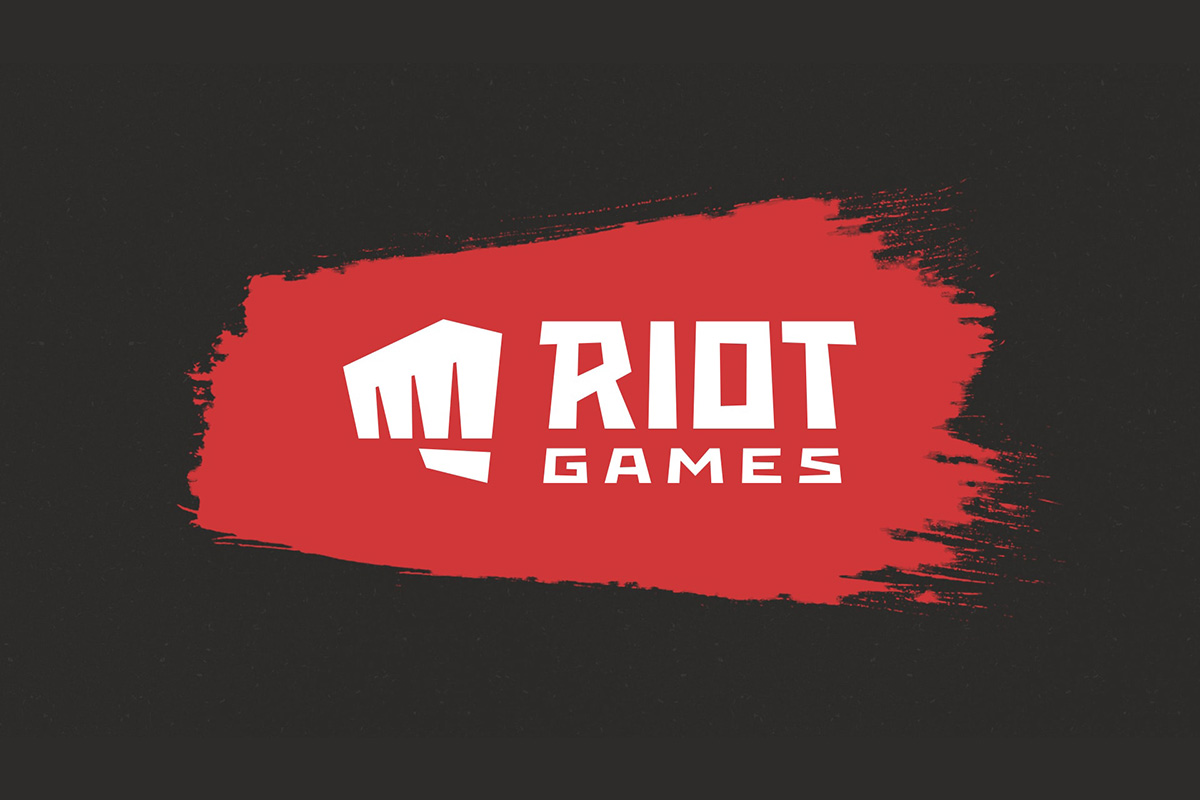 Reading Time:
< 1
minute
ISFE is delighted to kick off 2022 by welcoming Riot Games as a new member – the video game company behind the hugely popular titles League of Legends, Valorant and Wilf Rift, played across the globe.
ISFE CEO Simon Little said: "We are extremely pleased to welcome Riot Games to ISFE. Riot is a global player with a strong presence in Europe, with offices in Dublin, Barcelona, Berlin, Paris and Reading. Riot Games is doing important work in education, opportunity and citizenship, diversity and inclusion and we look forward to working with them to advance our initiatives in these areas within the ISFE membership, as well as our work on European policy issues affecting the video games sector." 
Riot Games is a founding member of ISFE Esports, launched in September 2019 and is one of the most important stakeholders of the global esports sector.
Riot Games was founded in 2006 with a mission to develop, publish and support the most player-focused games in the world. Headquartered in Los Angeles, USA, the company employs more than 3,000 people in over 20 offices worldwide.
Infinity Kingdom to Start Open Beta in Japan on January 25th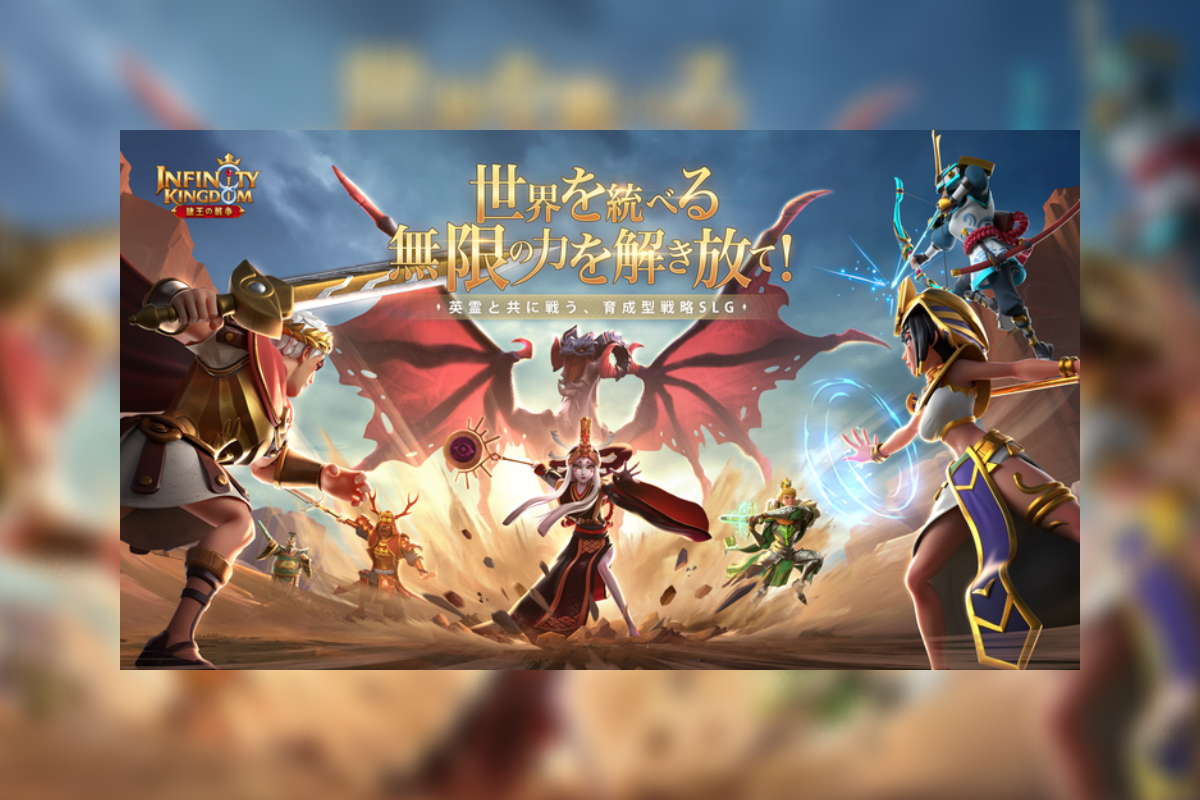 Reading Time:
2
minutes
Infinity Kingdom, YOOZOO Games' self-developed cartoon-style strategy mobile game, will start its open beta in Japan on January 25th, available for download on Android and iOS.
Set on the legendary continent of Norheim, players have to defend against invasion from the evil gnomes. While expanding their own cities, players must team up and protect their territories from other players.
Inspired by famous historical figures, the concept of Immortals is introduced in Infinity Kingdom. As commanders of the troops, Immortals have special skills and can be leveled up to increase their power.
After its initial launch in January, 2021, Infinity Kingdom was listed among the top 10 best-selling strategy game in more than 30 countries in Europe and the US. Now the game will be available in Japan soon, bringing OB event, new version update and new Immortal!
OB Event: Revival of Cities
The kingdom is suffering, it's time to protect the people. Together with Japanese lords, unite as one to rebuild the kingdom.
With Infinity Kingdom's launch in Japan, a new event, Revival of Cities will be online in the OB server, Norheim Server 136. During this 60-day event, players need to collaborate and conquer. From gems, philosopher stones, to superior resources pack, the top 100 players will earn in-game goodies to the value of hundreds of US dollars.
Legion of Frostborne 1.8 Update
As the next round of Legion of Frostborne was about to enter its war phase, another update arrived amidst the ice and snow on January 13th.
The update has brought the official start of the Season system, applying to all servers. As each server progresses through the seasons, the maximum level of buildings, Immortals, troops and dragons increase, and new Academy Technology and Lord Talent branches are unlocked.
New Alliance tactics are available in the regular season of Legion of Frostborne, and can be used by Alliance Leader (R6) or Officers (R5) to provide all Alliance members with protection on the battlefield.
An "Illusion Battlefield" special topic is added to the Daily Talks to gather and disseminate the latest competition news, allowing players to learn and discuss strategies with each other. Players are also able to pre-arrange different troop formations that can be switched between for different combat situations.