Italian Football Federation to Launch $ITA Fan Token on Socios.com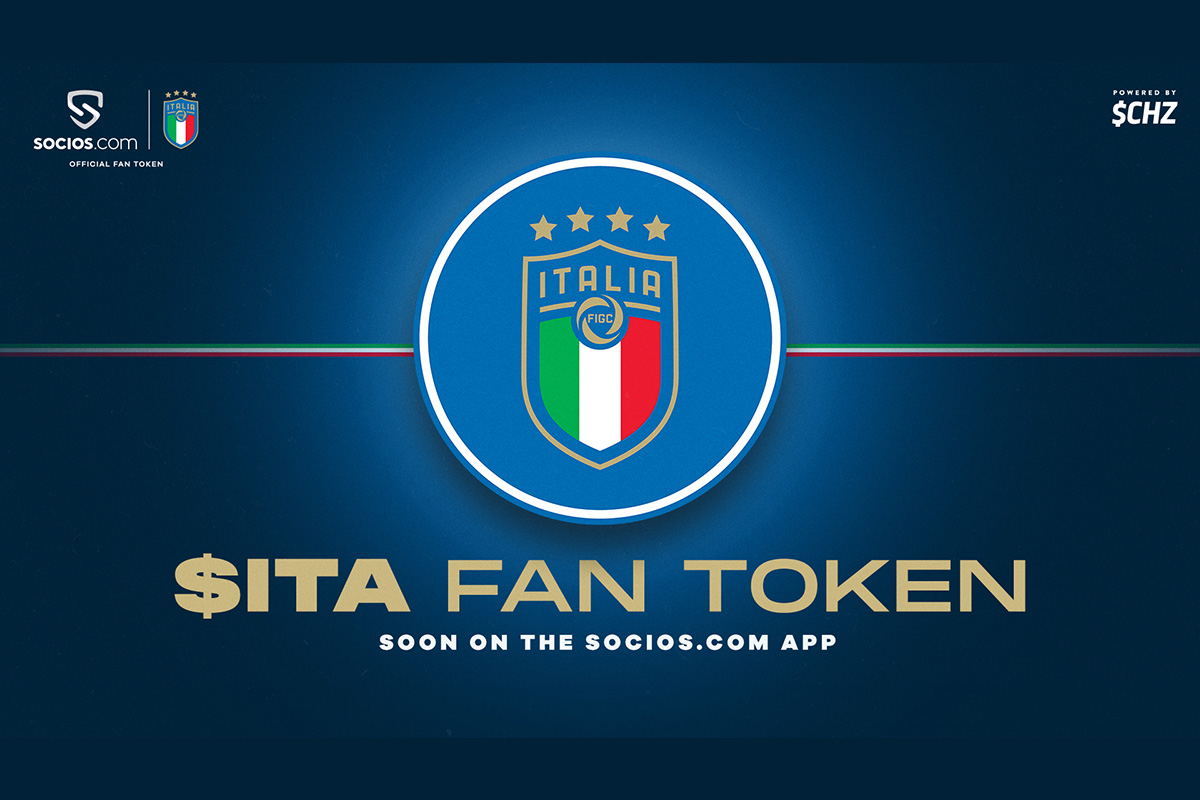 Reading Time:
2
minutes
The Italian Football Federation (FIGC), in partnership with Chiliz, the leading blockchain providers for the sports and entertainment industry, have officially announced that the reigning European Champions will launch an $ITA Fan Token on the fan engagement and rewards app Socios.
Fan Tokens are digital assets, created on the Chiliz blockchain, which provide holders with voting rights in binding decisions, VIP rewards, exclusive promotions, augmented reality features, games and competitions.
In addition, fans are able to put their skills to the test against other fans from around the world in games, competitions and quizzes, competing in global leaderboards and earning real-life and digital club-related rewards, benefits and experiences along the way. Fans can also look forward to accessing exclusive content and experiencing Socios's geo-location, augmented reality feature "Token Hunt".
Socios also recently added to its offering for Fan Token holders, launching the first ever live "in game" NFTs in collaboration with AC Milan, Valencia and S.C. Corinthians.
The resources generated by the partnership will be used by the FIGC to develop the entire movement, focusing in particular on basic sports facilities, with the aim of improving training facilities throughout the country. Through the partnership, which involves all the Italian national teams, the FIGC aims to support the overall growth of the Italian football system. Furthermore, Socios will be the title sponsor of the Women's Italian Cup for the next 2 years, confirming the growing interest in women's competitions organized by the Football Federation.
Revenues from the sale of $ITA Fan Tokens will be reinvested into the Italian Football Federation, especially at youth level, with funds to be allocated to improve training facilities, coaching and player resources in order to promote the long term development and continued success of the national team.
Gabriele Gravina, President of FIGC, said: "This partnership will allow us to expand our relationship with our fans, providing new engagement opportunities and the chance for fans to be rewarded.
"It's also another important step in continuing the development project of Italian football, because it will allow us to invest into new resources at a grassroots level. The partnership will allow us to support the development of youth football and the entire movement, from the base to the top of the pyramid."
Alexandre Dreyfus, CEO of Chiliz and Socios, said: "Italy is a footballing powerhouse, synonymous with passion, determination and sporting glory.
"We're proud and excited to welcome the reigning European champions to our roster of partners and look forward to giving Azzurri across the world the chance to engage with and be rewarded by their team like never before."
Details on when the $ITA Fan Token will launch, as well as the price and supply will be revealed shortly.

Abstraction Enters Blockchain Game Development Space with Mythical Games Partnership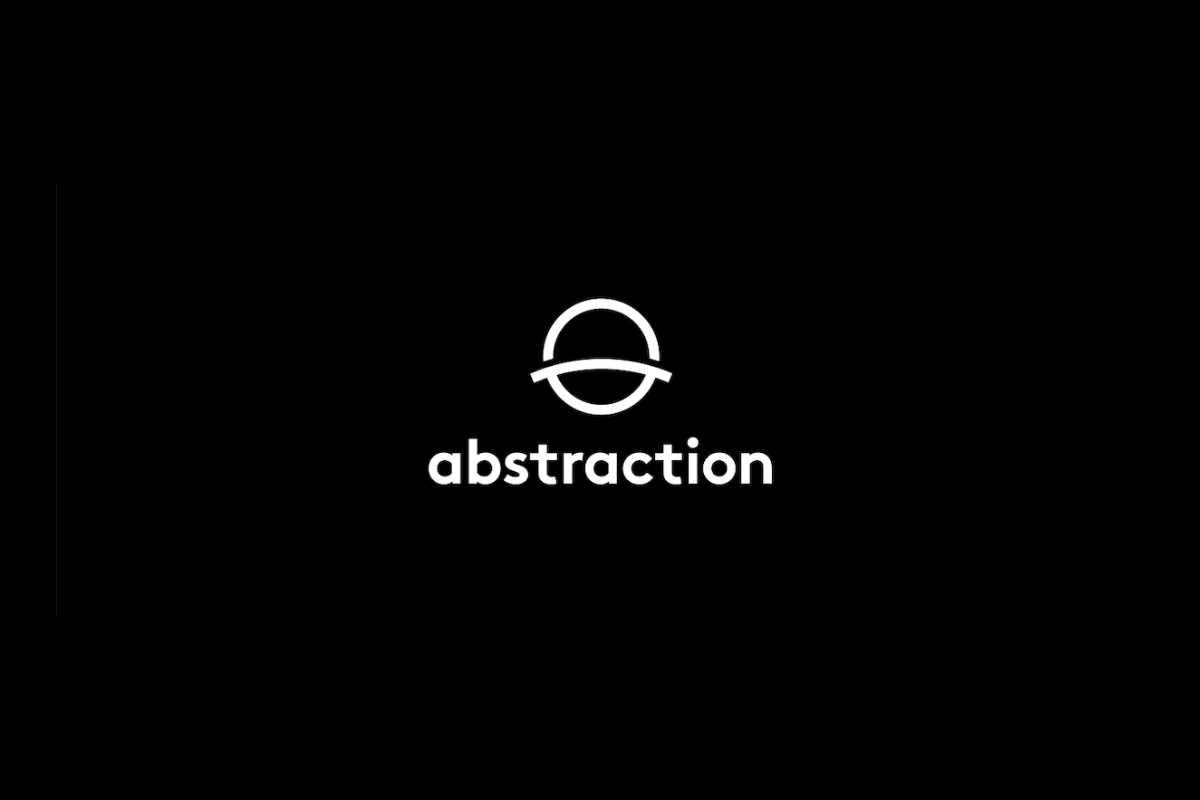 Reading Time:
2
minutes
Studio renowned for technical prowess and creativity chosen as part of initial group of developers to work with new crypto-powered games platform
Abstraction, a creative game development studio based in The Netherlands, is one of the first to partner up with Mythical Games. Recently valued at $1.2 billion, Mythical Games has selected to work with Abstraction on an action-strategy game based on the developer's own proprietary technology, which will be integrated into Mythical's new crypto platform.
"Mythical Games is at the forefront of scarcity-driven game design, and it's exciting to be here at the beginning with them, exploring new ways to unlock the potential of crypto-powered games," said Ralph Egas, CEO and Founder of Abstraction. "We share Mythical's vision for player-owned economies and NFTs and are eager to apply our extensive AAA game development experience to the Mythical Platform, leveraging blockchain technologies to help set the industry standard for play-to-earn and digital ownership within video games."
In line with the goals of the Mythical Platform, the unnamed action-strategy game will be play-to-earn, unlocking the player's ability to reap rewards based on NFTs (non-fungible tokens), which use the transparency and security of the digital ledger of blockchain to authenticate rare items. Built on "a private EVM-compatible sidechain," the Mythical Platform allows players to value and sell their own in-game items. It can integrate with existing games or be part of a new game, and includes tools for trades, payments, integration with in-game inventory, and fraud protection.
"We have been working with the team at Abstraction for over a year on a prototype using the incredible simulation tech they have built," said John Linden, Co-founder and CEO of Mythical Games. "This is the type of innovation that can completely change a game experience for the better; we believe a combination of their technology and our economic platform has the potential to create a new and exciting game economy that players will enjoy for years to come. We are excited to work with Abstraction on bringing this evolution to life."
Lega Serie A Announce Socios.com Partnership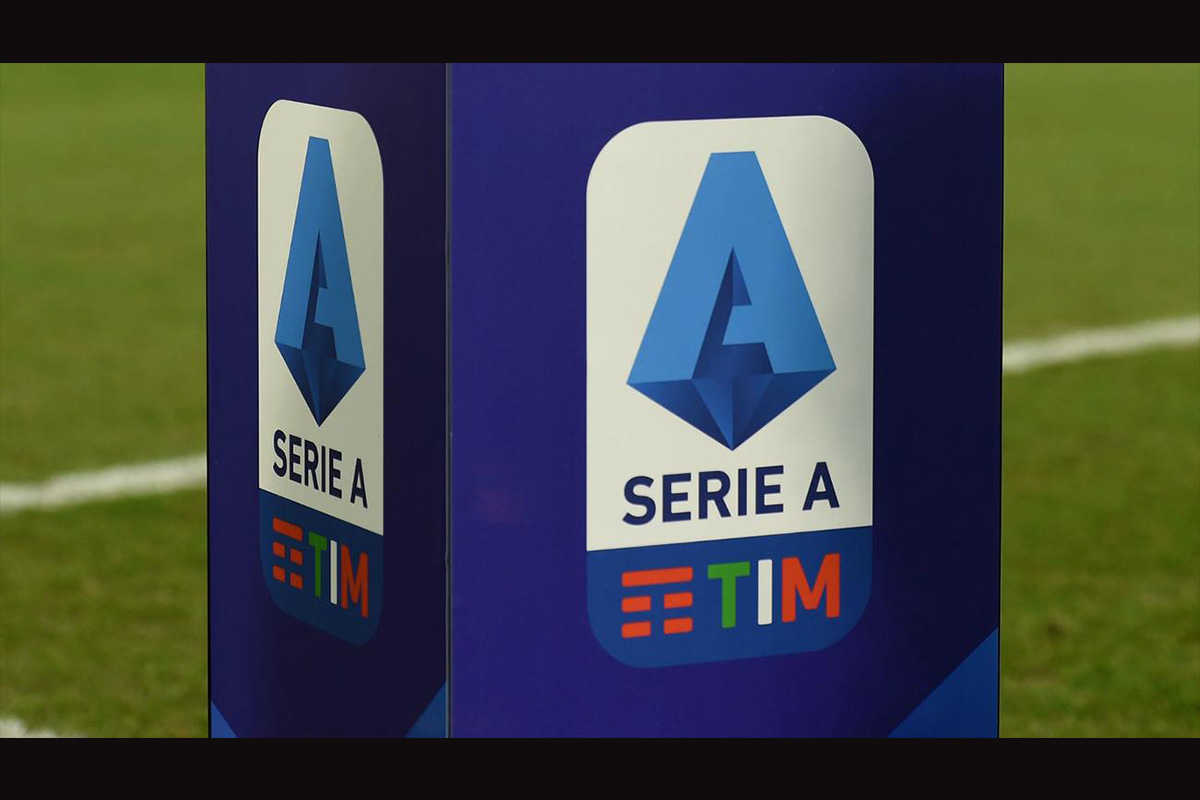 Reading Time:
< 1
minute
Lega Serie A has announced an official partnership with Socios the all-in-one influence and rewards app for sports fans across the world. Socios becomes Official Partner of Lega Serie A and Main Sponsor of the Supercoppa Frecciarossa and Coppa Italia Frecciarossa Finals.
The partnership builds on Socios' already significant existing presence in the Italian sports industry, which includes partnerships with Inter Milan, Juventus, AC Milan, Napoli, FC Bologna, AS Roma and the Italian national team.
"We are extremely pleased to announce this partnership with Socios, a leading brand in its sector that has been working with the excellence of sports for several years now. With this agreement Lega Serie A proves once again to be ready to seize the opportunities offered by new markets, projected towards the future and innovation and careful to respond to the needs of fans around the world," Luigi De Siervo, CEO of Lega Serie A, said.
Alexandre Dreyfus, CEO of Chiliz and Socios, said: "In 2021 we grew our network by over 500% and welcomed over a million new users to our platform.
"We've got bigger aims for the next 12 months, so we're delighted to begin 2022 with this major announcement that further solidifies our commitment to the Italian sports industry.
"We look forward to working closely with Serie A, spreading the message about Socios and building up our community of superfans both in Italy and across the world."
Breaking news: Oly Sport opens Testnet to give away VR glasses and NFT horses to the best riders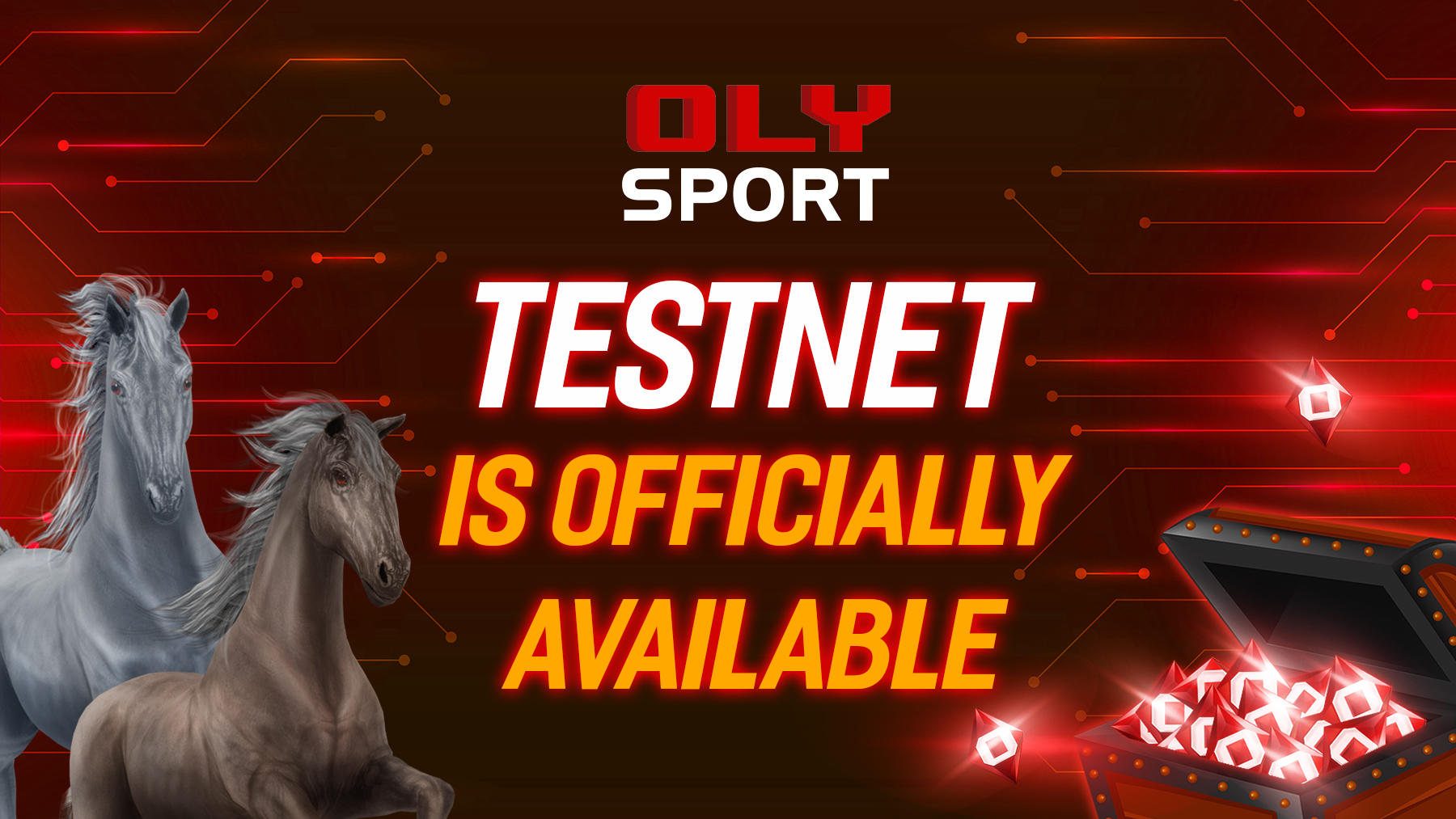 Reading Time:
2
minutes
Oly Sport's limited Testnet will last from December 28-30 with valuable gifts for the best players.
Following the set schedule, Oly Sport is ready to enter the Testnet phase in the last week of this December. Oly Sport is a horse racing game built on the Binance Smart Chain platform with a unique play-to-earn mechanism and particular horse breeding system.
After a long time waiting, Oly Sport has officially announced the first round of Testnet from December 28 to December 30. This is a critical stage to prepare for the Mainnet, so Oly Sport will give unique slots to those who have supported the project since the early days, specifically as follows:
Reward:
Top 1-3: Oculus Quest 2
Top 50: Lucky draw to win purebred horses (Total horses: 6 horses of 3 breeds, 2 of each breed)
(Except for the prize, any data at the Testnet stage will not be transferred to the Mainnet)
In addition to the rewards, Testnet participants will understand the gameplay mechanics better, how to earn $OLY from the races, and the impact of $OLY on the in-game economy. This experience will play a crucial role in improving Oly Sport's final version for the development team.
Oly Sport is the latest project of CEO Jimmy Chan and his startup team in Canada. Jimmy Chan started with a real estate company called Odyssey 3D, which quickly grew to Top 100 companies in Ontario, Canada.
Revolutionizing traditional horse racing
Oly Sport is a game that follows the metaverse trend, solves the traditional problem using the blockchain, and is the only game that does not follow the betting like conventional horse racing. Furthermore, the $OLY token will be secured by tangible assets – natural land.
Unique horse system
The NFT horses in Oly Sport are characterized by dissimilar DNA, bloodline, genotype, generation, rarity, coat color, and genetic potential. Each horse is a different being that brings different values. That's why Hollywood Star Lindsay Lohan spent 80,000 BUSD to buy a Majestic Sam Horse at the first auction of Oly Sport on November 29.
Outstanding economic system
Not only provides a unique race-to-earn mechanic experience, but Oly Sport also helps players become "shareholders" of real-life racecourses – something that no other NFT games can do.
Celebrity endorsement
The long-term vision and strategy of the development team have made Oly Sport more and more popular. The NFT horse racing project has received much support from prestigious sports journalist Fabrizio Romano, famous car vlogger Supercar Blondie, Shark Tank shark Kevin O'Leary.