How Adtech Platform AudioMob Is Changing The Mobile Game Monetization Through Amazon Web Services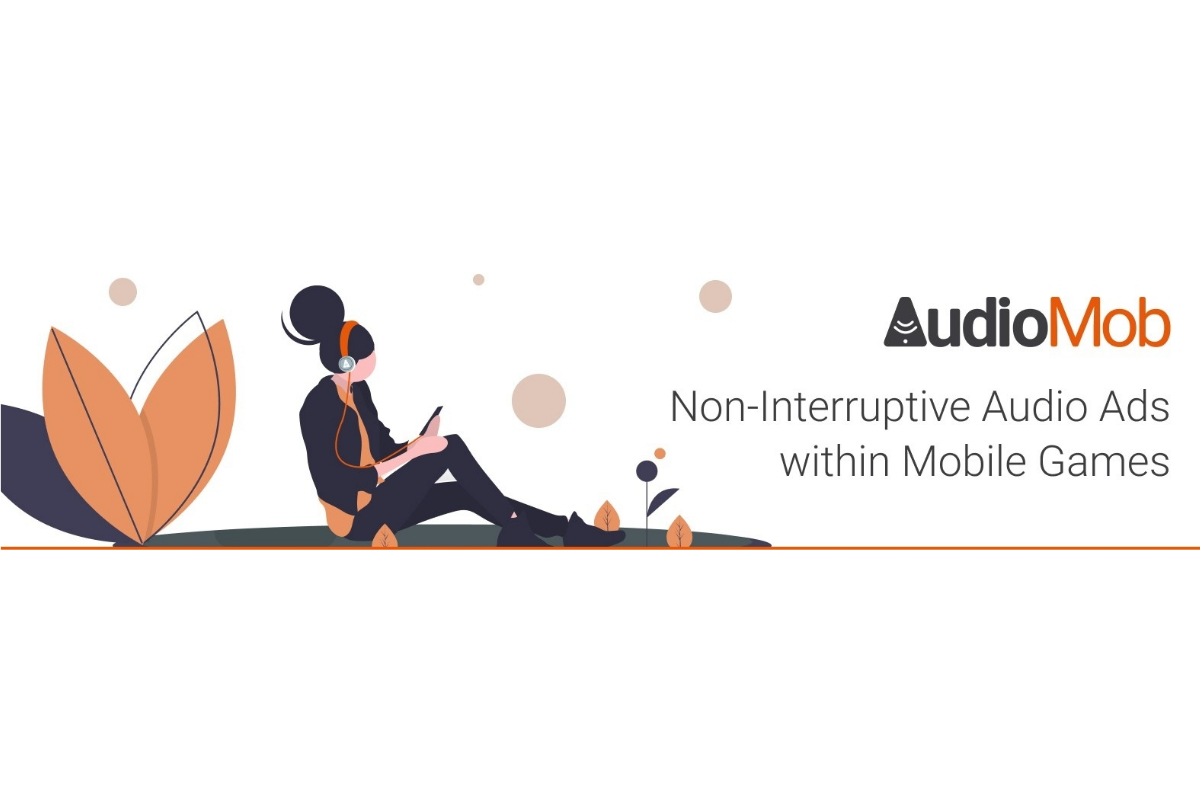 Reading Time:
5
minutes
AudioMob was founded after we spotted a tremendous monetization opportunity for game developers.
Rewarded video ads in mobile games have made developers and publishers money, but always at the expense of interrupting games. Yet these interruptions don't just irritate players, they can even push them away from a game entirely, thereby damaging retention. This can be incredibly frustrating for game developers, who have put time and craft into building games that they want to have thrive, both creatively and commercially.
In considering the solution to this challenge, the core AudioMob concept was born. We let advertisers reach their consumers and game developers monetize their games without interrupting gameplay by using audio ads. 'In-game audio ads' are what we do, and we've seen developers implement them in truly interesting ways.
Larger tech companies, such as Facebook and Google, already offer ad platforms. This begs the question – why create a new platform?
The answer is straightforward. Existing Demand Side Platforms (or DSPs) cannot deliver audio ads in-game. Our Ad Platform enables advertisers to serve In-game audio ads with banners while users play their game. Therefore, players are given something to click on to head to a landing page or another app, should they feel engaged by the ad.
That potential is most powerfully demonstrated through an active example of AudioMob. Grammy award winning artist Nas and his label Mass Appeal created the following audio ad in order to promote his new album, King's Disease II. They were confident that mobile games would expose them to wider audiences. This also presents an example of how personal and direct audio ads can feel.
Amazon Web Services (AWS) suite has proved to be a powerful tool in helping us achieve our vision for in-game audio ads as an option that is better for players, advertisers, and game developers.
Why Amazon Web Services?
What we're doing is unique, so we needed to build a unique stack, and AWS matched our vision and ambition. Be it hosting everything from our user interface to providing a Content Delivery Network (CDN), AWS lets AudioMob serve audio content worldwide in milliseconds.
Meeting AudioMob Privacy Requirements with AWS
On the subject of digital advertising, undoubtedly you will notice the privacy conversation occurring around the world. We believe audio advertising makes it possible to respect the privacy of our users while ensuring the games and apps we love remain free to play.
We've deliberately built privacy-first adtech that places contextuality at its core. This approach allows for the 'best of both worlds,' letting ads find relevant audiences without utilizing personal data.
However, ad campaigns inevitably generate large amounts of data. This includes the data about a campaign's success as well as aggregated contextual data held for 90 days and more. And that means we have data to keep safe beyond the data that is processed and stored so that it can be analyzed for insight.
AWS infrastructure aligns with our privacy stance and has achieved numerous internationally-recognized certifications and accreditations. It has demonstrated compliance with rigorous international standards, such as ISO 27017 for cloud security, ISO 27701 for privacy information management, and ISO 27018 for cloud privacy.
Meeting Advertiser Demand with EC2
Choosing the AWS product line started with building our own DSP. A DSP ultimately lets advertisers buy ad space within websites and apps. Ours is known as the AudioMob Ad Platform, and it lets advertisers create, manage, and set the targeting criteria of their advertising campaigns, thereby delivering the right ads to the right people, optimizing, analyzing success, and much more.
When artists or brands want to start a campaign through the AudioMob Ad Platform, they upload an mp3 file and a banner image that is instantly compressed through our internal code hosted on AWS. Compressing those larger file assets to a global average of 35KB, AudioMob can later distribute those ads without latency concerns and into countries with slower mobile data connection speeds. Rendering and content load issues become non-existent.
AWS Elastic Cloud Computing (EC2) provides instant access to server space, computing power, and various databases. Purpose-built to make web-scale cloud computing easier for developers like us, EC2's accessibility in 25 regions and 81 availability zones globally allows for an efficiency never seen before.
As a leader within the adtech industry, we couldn't build our own equivalents to what AWS offers. We're motivated to deliver player-centric ads that impact equally well for advertisers and game developers. To do that well, we have employed the AWS stack knack for scalability and elasticity, global reach, and intelligent data storage options.
Delivering Ads with CloudFront
Over 2.8 billion mobile gamers spend an average of 26 minutes per day on gaming apps. This provides AudioMob the unique opportunity to quickly serve audio ads to around 40,000 games. Based on the last three months of internal data, this allows an average impression rate of 372,908 per day, leading to a 1,000% increase in click-through-rate as compared to traditional banner ads.
We let advertisers reach users based on age, gender, location, language, mobile device, and mobile carrier through our Ad Platform. The process works as follows: ad slots open in games and are filled in a fraction of a second, as multiple advertisers make a bid for the opportunity to connect with a player. This makes a Content Delivery Network essential, as our audio content must reach the end user in any location defined by our advertisers without delay.
Wherever we deliver an ad in a game, AWS' Cloudfront's vast geographic spread puts us anywhere globally, thereby ensuring that AudioMob fills the available advertising space extremely fast, and with minimal latency. Furthermore, this ensures that we fill ads in a timely manner, and can continue to deliver the non-interrupting audio ads into mobile games anywhere that advertisers have specified.
Before these developments, we handled many of these processes in-house, which was pretty costly to our bottom line. AWS's Cloudfront integration allows data serving capabilities without transfer fees for origin fetches, and it offers custom Transport Layer Security (TLS) certification at no charge. Most importantly, the highly secure Content Delivery Network provides both the network and application comforting levels of security.
Meeting Reporting Requirements with S3, RedShift, and Glacier
Measuring creative engagement and providing campaign reporting is critical in advertising. We have built volume detection with selected partners, so that brands can be sure that players hear ads rather than mute them or set the volume extremely low. Furthermore, we can track whether users mute, close, or click on an ad. However, all of this requires data processing, storage, and reporting.
At AudioMob, we utilize Amazon S3 to store our campaign serving logs and RedShift for analysis. That lets us keep our data secure, while giving advertisers the power to optimise their audio ad campaigns based on the insights we provide using RedShift.
RedShift is a column-oriented DBMS database management system (DBMS) that stores data tables by column rather than by row and utilizes parallel processing to enable fast execution. This makes querying large amounts of data extremely fast and lets our advertisers query campaign data within milliseconds (0.7 seconds).
In addition, we utilize the AWS cold storage solution S3 Glacier. For data inquiries older than five years, this yields slower but reasonable query times (around 100x our RedShift query times). This is achieved by using Amazon Redshift Spectrum, which lets us query data from older campaigns directly from our log files stored on Amazon S3.
AWS facilitates the potential of audio
Ultimately, AWS has provided AudioMob with backend tools and services that greatly aid the performance of the ad format we've created. It's been a perfect accompaniment to our rapid growth, helped us stay elastic and scalable, let us meet the needs of real-time international bidding, and support our data values and strategy. As well, of course, it lets our tech empower advertisers to reach wider audiences.
"The team here at AudioMob are extremely proud of everything we built ourselves, from the in-game audio ad concept to executing and expanding our company. We did those things ourselves – but AWS has facilitated our progress in myriad ways, and ultimately been a tremendous help in letting us deliver on our vision of in-game audio ads as a more user friendly and seamless advertising experience." – Wilfrid Obeng, Co-Founder & CTO, AudioMob

Infinity Kingdom to Start Open Beta in Japan on January 25th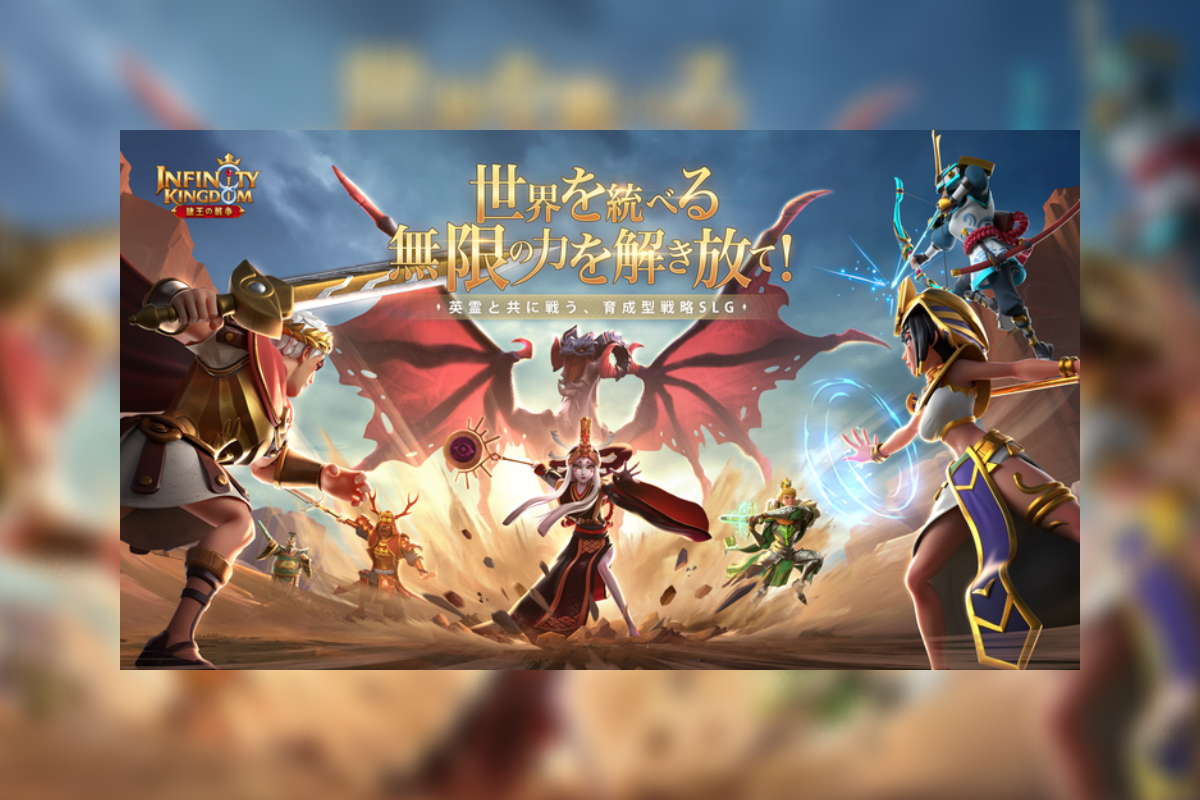 Reading Time:
2
minutes
Infinity Kingdom, YOOZOO Games' self-developed cartoon-style strategy mobile game, will start its open beta in Japan on January 25th, available for download on Android and iOS.
Set on the legendary continent of Norheim, players have to defend against invasion from the evil gnomes. While expanding their own cities, players must team up and protect their territories from other players.
Inspired by famous historical figures, the concept of Immortals is introduced in Infinity Kingdom. As commanders of the troops, Immortals have special skills and can be leveled up to increase their power.
After its initial launch in January, 2021, Infinity Kingdom was listed among the top 10 best-selling strategy game in more than 30 countries in Europe and the US. Now the game will be available in Japan soon, bringing OB event, new version update and new Immortal!
OB Event: Revival of Cities
The kingdom is suffering, it's time to protect the people. Together with Japanese lords, unite as one to rebuild the kingdom.
With Infinity Kingdom's launch in Japan, a new event, Revival of Cities will be online in the OB server, Norheim Server 136. During this 60-day event, players need to collaborate and conquer. From gems, philosopher stones, to superior resources pack, the top 100 players will earn in-game goodies to the value of hundreds of US dollars.
Legion of Frostborne 1.8 Update
As the next round of Legion of Frostborne was about to enter its war phase, another update arrived amidst the ice and snow on January 13th.
The update has brought the official start of the Season system, applying to all servers. As each server progresses through the seasons, the maximum level of buildings, Immortals, troops and dragons increase, and new Academy Technology and Lord Talent branches are unlocked.
New Alliance tactics are available in the regular season of Legion of Frostborne, and can be used by Alliance Leader (R6) or Officers (R5) to provide all Alliance members with protection on the battlefield.
An "Illusion Battlefield" special topic is added to the Daily Talks to gather and disseminate the latest competition news, allowing players to learn and discuss strategies with each other. Players are also able to pre-arrange different troop formations that can be switched between for different combat situations.
A brand-new star on the Cute 'em up horizon! New Trailer – Switch & PS4 coming Q1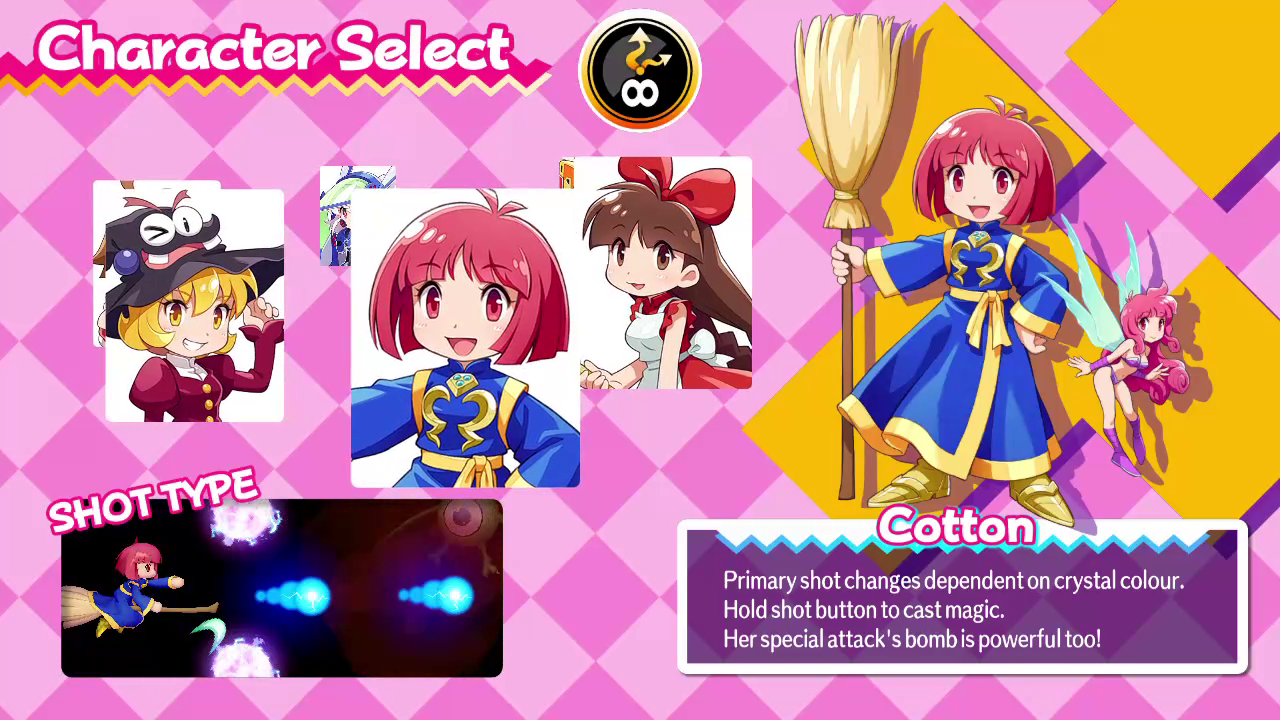 Reading Time:
2
minutes
ININ Games is proud to announce that Cotton Fantasy will be available for Nintendo Switch and PS4 this spring, both digitally and physically. After the Japanese release in December (as Cotton Rock 'n' Roll), this brand-new entry to the Cotton series is now making its way to the West and can be pre-ordered via a selection of retailers, varying per location. A growing list of links can be found on the ININ Games website. ININ Games is celebrating this occasion with a new trailer, showcasing many of the features, like the six iconic playable characters.
Eager collectors still have the chance to secure a Limited Edition Nintendo Switch or PS4 copy from Strictly Limited Games, at the same price as the retail edition but with alternative cover artwork and a colourful manual not included in the retail edition. Also available is a highly limited Collector's Edition with exclusive, magical collectibles, including the official Cotton Nendoroid figure.
About the game:
Something sinister is in the making – the willows are vanishing from Fairyland and the Fairy Queen entrusts Silk with solving the case. Who could be behind this devious ploy?
For a promised lifetime all-you-can-eat supply of tasty willows, the little witch Nata de Cotton is willing to help her old friend out and embark on another adventure together.
Cotton Fantasy sets the stage for another fantastic adventure, 30 years after the Cotton series initially premiered, with lots of features to offer:
HD graphics & brand-new shoot 'em up game mechanics

6 iconic, playable characters to choose from, each with different mechanics and attacks, even including guest characters like Umihara Kawase (from the equally named series) and Luffee from Doki Doki Poyacchio

Easily accessible Shoot 'em up gameplay, perfect for newcomers, but with enough depth for veterans

16 colourful and varied scrolling stages to unlock, with vertical, horizontal, and 3D movement

Light-hearted story with fun and charming cutscenes voiced entirely in Japanese (English, French, Italian, German, Spanish subtitles included)

Exhilarating soundtrack featuring iconic remastered tracks from past games

Unlockable content and different characters offer high replayability

Aim for the high score in your nation and globally with the featured ranking boards
Made-in-India Shooter MaskGun Crosses 60 Million Players, Three Year Anniversary Update Out Now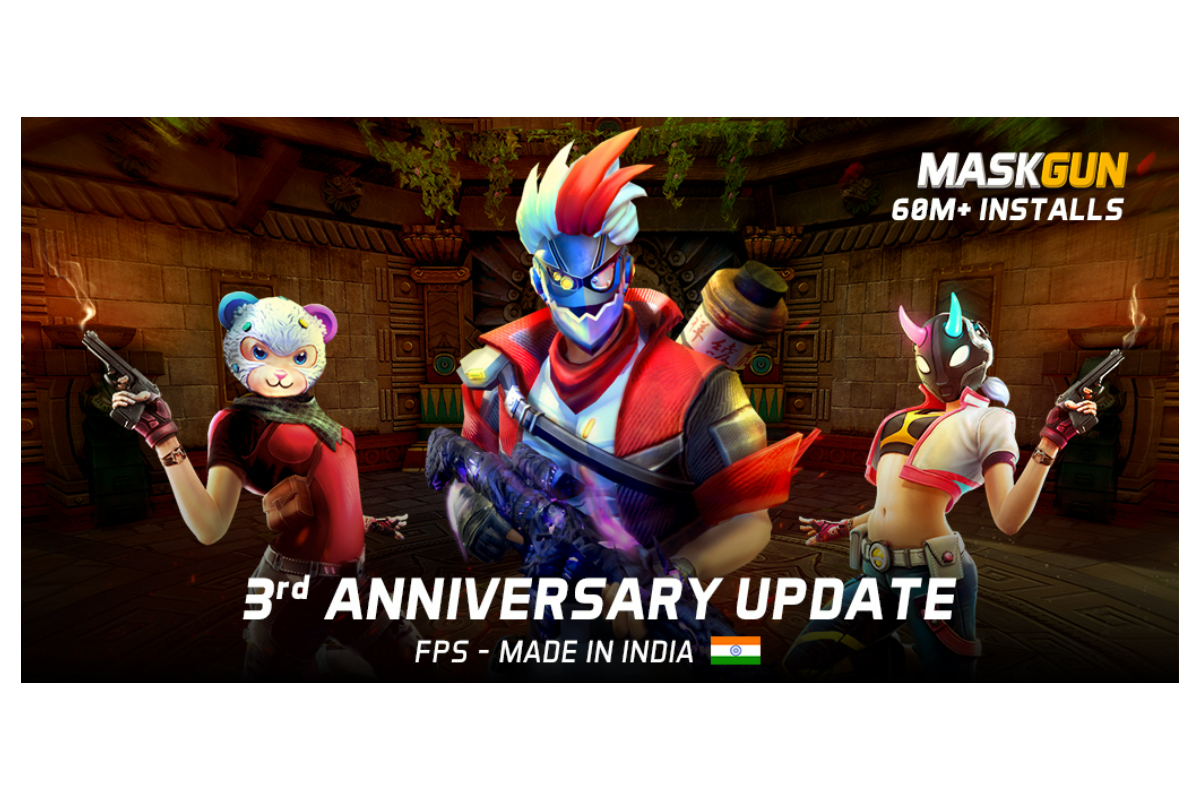 Reading Time:
< 1
minute
SuperGaming, one of India's leading game development companies announced its mobile multiplayer shooter MaskGun has crossed 60 million players. January also marks the game's third anniversary.
To celebrate this, MaskGun gets a new update known as the 3rd Anniversary Update. It brings a revamped user interface, fresh skins, and hotly-requested 1v1 mode. It's out now via the App and Play Store.
"The MaskGun anniversary update is our biggest one yet," says Roby John, CEO and co-founder. "1v1 in particular has been the most requested feature from the community. It aims to be a test of true skill to show off the best talent from MaskGun's 60 million plus players as there won't be a team to make up for your lapses or carry you in a match."
As the name suggests, 1v1 pits one player against another in a no-holds barred contest to see who is the best. Select from three weapon types — assault rifle, shotgun, and sniper rifle and square off against your friend (or enemy) and settle rivalries once and for all. You can check out what to expect from 1v1 in this handy trailer:
Beat your rivals consistently and you could find yourself a spot on MaskGun's leaderboard and win unique in-game rewards too. You can access the mode from the Rumble section of the game's menu. Other additions include new female agents and dragonborne weapon skins. You can download MaskGun for free right now on the App Store and Google Play.